Palo Alto is a beautiful city situated in the northwestern part of Santa Clara County, California, in the San Francisco Bay Area.
The city's name Palo Alto came from the coastal redwood tree popularly known as El Palo Alto. Palo Alto is also the birthplace of Silicon Valley.
The wonderful city was established by Leland Stanford Sr. when he discovered Stanford University, and it also shares its borders with East Palo Alto, Portola Valley, Los Altos Hills, etc.
Here are the top things to do in Palo Alto, California.
Things to Do in Palo Alto
1. Visit Hewlett Packard Garage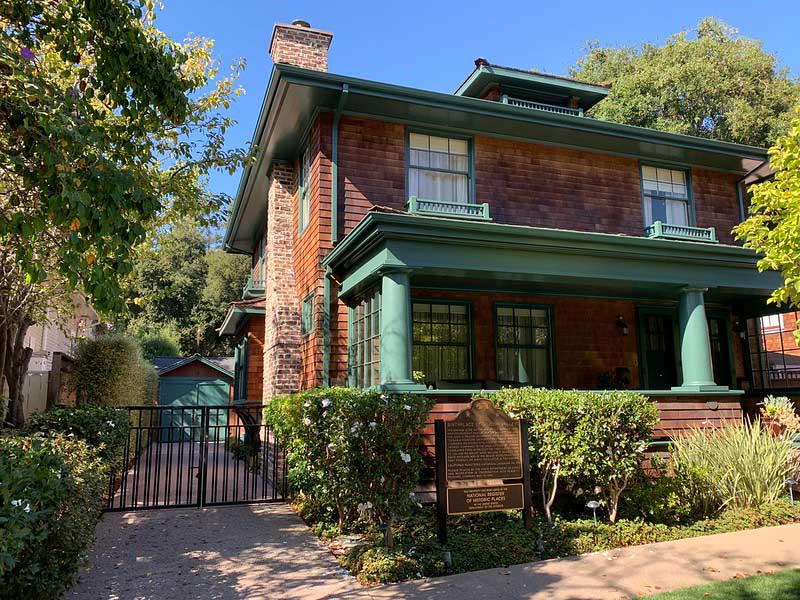 The couple David and Lucile rented the first floor of their house at 367 Addison Avenue in Palo Alto in 1938.
The simple car garage became the Hewlett-Packard workshop; it became the "birthplace of Silicon Valley" and a California Historic Landmark in 1989.
Hewlett-Packard acquired the house so that they could preserve its history. Dave Packard and Bill Hewlett opened the garage and started working on electrical devices.
They built new oscillators, dials, and many others; companies like Disney bought their works; most of their work was in Hewlett-Packard Garage.
Dave Packard was interested in working on radio sets and wiring; you will find switches, bulbs, and wires in the garage used by him. You will also discover other historical things used by the two men in building unique electrical devices.
Visit the area as it is worth your time, and you will love to take pictures of things you discovered there.
Address: 367 Addison Ave, Palo Alto, CA 94301-2706
1. Cantor Arts Centre
The
Cantor Arts Center
at Stanford University, located on Lomita Drive near Museum Way, is an art museum that spans more than 130,000 square feet.
The museum was established in 1894 and was formerly known as the Stanford University Museum of Art.
It is best known for its exceptional collection of sculptures from Auguste Rodin. There are 199 Rodin sculptures, many of them in the B. Gerald Cantor Rodin Sculpture Garden.
One of the most popular attractions in Palo Alto is The Cantor Arts Center. The center displays one of his most famous works, The Thinker.
The museum also displays works by artists from other countries. A visit to this attraction is worth adding to your list of things to do in Palo Alto.
Address: Stanford, CA 94305-5060 328 Lomita Drive, Museum Way, United States
2. Stanford Memorial Church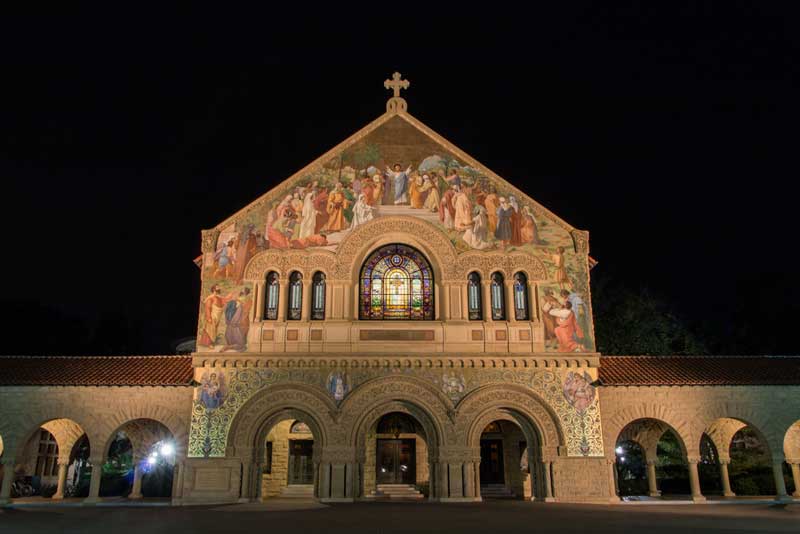 Stanford Memorial Church, the University's architectural jewel, rests in the middle of the Stanford University campus.
Jane Stanford established the church as a memorial to her husband named Senator Leland Stanford, who died in 1893, and the death of their son, Leland, Jr, inspired them to build the University.
A 28-year-old architect named Charles A. Coolidge designed the Stanford Memorial Church. The architect-designed the memorial church in a Romanesque style featuring carved natural stones, massive columns, red-tiled roofs, and low rounded archways.
You will find a beautiful and impressive bell tower and clock measuring 80 feet added to the designing of the memorial church.
The Stanford Memorial Church has been built in love to minister to lives. The church is the physical heart of the campus that consists of stained glass windows, stone carvings, and mosaics.
The church organizes tours for its visitors by trained docents who have an excellent knowledge of the church and everything it possesses.
Tours start every Friday from noon, and the last Sunday of the month at 11:30 am.
Address: 450 Serra Mall Bldg 500, Palo Alto, CA 94305-2090
3. Junior Museum & Zoo
The Junior Museum & Zoo, located at Middlefield Road in Palo Alto, is a science and natural history center.
There are many interesting things to do with children at the zoo, including interactive educational exhibits and an array of live animals.
The animals include more than 200 species. As part of the outreach program at the museum and the zoo, many of these animals are brought to schools in the area.
These animals include birds, bats and ferrets, fish, hedgehogs, and raccoons.
This is a great place for families looking for things to do in Palo Alto. The zoo is open to school field trips and can also be rented out for special occasions such as birthday parties.
Address: 1451 Middlefield Road, Palo Alto, California, United States
5. Stanford University Tour
The Stanford University Tour is free and lasts 70 minutes. It starts at the Stanford Visitor Center, Galvez Street.
The tour is detailed and guided and allows you to see the architecture and the history of Stanford University.
Highlights include the Main Quad and Engineering Quad, Memorial Church, White Plaza, and the Engineering Quad.
The one-hour Humanities and Arts Tour is another special tour, which is led and guided by student volunteers.
Address: 295 Galvez Street, Stanford, CA 94305, Palo Alto, California, United States
6. Boba Guys
Boba Guys is a vibrant tea and coffee joint that has 10 locations in California and New York City.
Andrew Chau and Bin Chen founded the restaurant as a pop-up in 2011. They specialize in Taiwanese tapioca delicacy.
The teas are made with organic milk, milk alternatives, and premium teas from Tea People.
All boba tea varieties are made with all-natural fruit purees and housemade syrups.
They're paired with Grade A tapioca ball and almond jelly. You can also enjoy seasonal and specialties throughout the day.
Parlor Coffee, a Brooklyn-based coffee company, offers a wide selection of loose-leaf green, black, and oolong teas.
Address: 855 El Camino Real #120, Palo Alto, CA 94301, United States
7. Mitchell Park
Are you in search of a beautiful place to plan a fun picnic or get-together? Are you looking for a fun and exciting place to spend some time with your kids, family, or friends?
Visit Mitchell Park as it is a unique and fun place to explore. Mitchell Park is a big park with good facilities for fun activities. The Park features a playing ground alongside playground pieces of equipment for both kids and adults. Mitchell Park is accessible to the public.
In the park, you will find a magical bridge playground over the short bridge. Enjoy playing around with your kids in the fun park.
You can also plan picnics and play chess or checkers as they are picnic tables in the park. Enjoy a cool walk with your loved ones, or relax under the shady trees to enjoy some quiet time or to watch people play.
There is also a library and other community buildings in the park. You can relax by reading books as well.
Address: 3700 Middlefield Rd, Palo Alto, CA 94303-4714
8. Sundance
Another interesting restaurant that is worth adding to your list of things to do in surf Palo Alto is the Sundance restaurant.
Sundance is lavish and luxurious in every way, from the intimate leather booths and mahogany paneled walls to their crisp white tablecloths with romantic flickering candles to their elegant white tablecloths.
This is a great choice for any occasion or for impressing someone you love. The menu features succulent beefsteaks and slow-roasted prime rib.
It also includes high-quality seafood such as New England scallops and Scottish salmon.
Although the cuisine is traditional, everything is prepared to perfection. Although the portions are large, make sure you try the starters, particularly the filet mignon spring roll.
Address: 1921 El Camino Real, Palo Alto, California, United States
9. California Avenue Farmers' Market
Are you in search of a great place to buy some items for your home? Do you need to buy some fruits, vegetables, farm produce, and other things? It would be excellent if you visited the California Avenue Farmers' Market.
California Avenue Farmers' Market features unique weekly attractions; the Farmer's Market is awaited by the locals and its visitors every week.
California Avenue Farmers' Market is a pleasant place to shop some fresh produce, arts and crafts, and other items.
California Avenue Farmers' Market welcomes vendors that sell different varieties of things. In the Farmer's Market, you will find farm produce, fresh flowers, vases, vegetables, freshly baked goodies, jam juices, and others.
Food trucks offer seafood, eggs, choicest cheeses, breakfast or brunch, and other tasty foods you will find in the Farmer's Market.
10. Curry Up Now
Curry Up Now has opened a brick-and-mortar location on Hamilton for those who are sick of following Indian food trucks down the streets of Palo Alto.
It is a cafeteria-style counter-service restaurant. It offers a Westernized version of Indian street food, with some minor changes.
For example, naan can now be used as a wrapper for burritos or as a dip. Many dishes are vegetarian and gluten-free, and all dishes are fresh and full of spicy juices.
Do well to grab your mango lassi while in the restaurant, an Indian soda that is addictive.
Address: 321 Hamilton Ave, Palo Alto, California, United States
Are you considering an exploration of California?, here is a list of things to do in Truckee , things to do in Santa Maria as well as things to do in Eureka for fun exploration.
11. Rinconada Park
Rinconada Park, located on Embarcadero Road, is a 19-acre park that is worth adding to your list of things to do in Palo Alto.
Rinconada Park was established in 1922 and is the second oldest park in the city, after El Camino Park.
The park is home to Palo Alto's municipal swimming pool, and it was originally called Waterworks due to its close proximity to a reservoir.
Situated in a landscape of redwoods and live oak trees, Rinconada Park boasts Picnic areas, barbecues, two children's playgrounds, and jogging/walking paths.
There are also six lighted tennis courts as well as three non-lighted tennis courts in the park. A community theater and meeting rooms are also available near the park.
Address: 777 Embarcadero Road, Palo Alto, California, United States
12. Enjoy Local Craft Beer at the Freewheel Brewing Company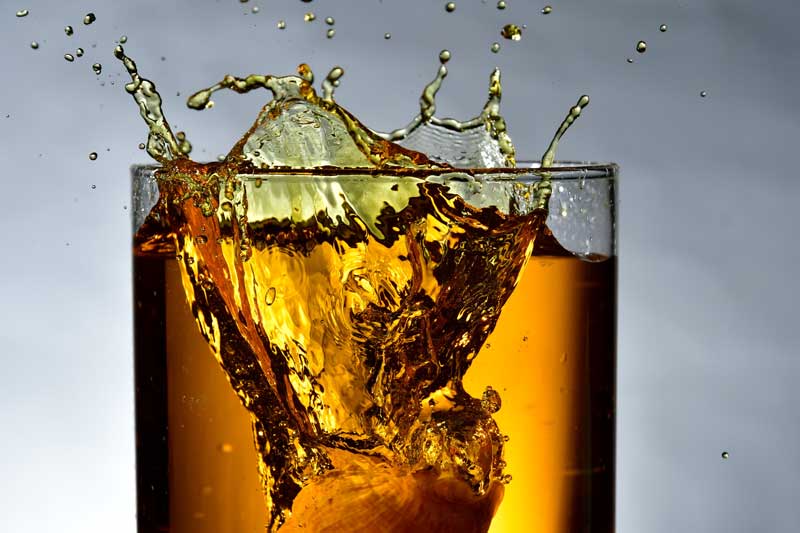 Established in 2012, the Freewheel Brewing Company is a business that produces a wide range of craft brews using both American and British traditional methods.
They use only the freshest local ingredients in their creations, and they can only be sampled in the on-site taproom.
You will see a good number of fine products, including their signature Big V Amber.
The kitchen serves various kinds of pub fare made from such scratch with the best ingredients available. There are pretzels, salads, fries, wings, burgers, and nachos amongst the many delicious dishes on the menu.
 Address: 3736 Florence St, Redwood City, CA 94063, United States
13. The Stanford Theatre,
If you are looking for things to do in Palo Alto for some theatre time, add a visit to the Stanford Theatre to your checklist.
The Stanford Theatre, located on University Avenue, is an iconic independent theater in Palo Alto.
Built-in 1925, it was originally built as a movie palace with Persian and Neoclassical Moorish architecture.
The theatre was restored by the David and Lucile Packard Foundation in 1987.
This popular theater features classic movies from 1910-1970 and hosts many film festivals that focus on directors and actors such as Betty Davis, Cary Grant, and Alfred Hitchcock.
The theater's theater organ, and the Mighty Wurlitzer Organ, are some of its most well-known features.
Palo Alto is a great place to find romantic ideas for a date. Visitors can enjoy a moving movie in a classic movie house setting, just as the original films were.
Address: 221 University Avenue, Palo Alto. California, United States
14. Sigona's Farmers Market
Sigona's Farmers Market is a miniature, family-owned produce, and specialty grocery store.
The Sigona Farmers' Market welcomes visitors and residents as they take a few steps back in time to an old-fashioned and open-air market to feel and experience how a fresh market looks.
In 1875, the Sigona Farmers' Market began as an everyday farmers' market, and it has grown to meet the needs of the nearby communities. The Farmer's market till now still has the same corner-grocery, old-fashioned feeling.
In the market, you will discover local and globally sourced specialty foods, locally grown, antique organics and best seasonal produce, gourmet ingredients, above 250 varieties of artisan cheeses, fresh-cut flowers, microbrews & wine, fresh press & seasonal olive oils and balsamic, specialty dried fruits & nuts and more.
Address: 430 California Ave, Palo Alto, CA 94306-1605
15. Treat yourself to the Watercourse Way Bath House Spa
The people at Watercourse Way Bath House Spa ensured that nothing was left out to craft a dreamy and luxurious oasis.
Everything about this Palo Alto's day spa and Zen retreat appeals to all the senses. The beautiful Asian and local art decorating each room is a feeling of its own.
The dim lighting and the lulling sound of running water from the fountains create a pacifying environment.
Watercourse Way Bath House Spa offers an assortment of treatments, including facials and massages. There are also on-site hot tubs, a dry sauna, cold plunges, and steam rooms.
Treatment at this spa is definitely one of the best things to do in Palo Alto.
Address: 165 Channing Ave, Palo Alto, CA 94301, United States
16. Elizabeth F. Gamble Garden
Waverley Street's Elizabeth F. Gamble Gardens is a 2.5-acre park that includes a historic home, a carriage house, and a tearoom.
The property was originally built in 1902 by the Gamble family. In 1971, Elizabeth F. Gamble (one of the original owners' daughters) donated it to Palo Alto.
In addition to the restoration of the original rose and formal herb gardens, there were also improvements in lighting, irrigation, and paths.
The existing buildings were also repaired, and a gazebo was added. Open every day from Monday to Thursday, the garden and house are open for tours by docents.
You can also rent the property for special events, such as weddings, birthday parties, receptions, and more.
Address: 1431 Waverley Street, Palo Alto, California, United States
17. Terun
Even though they are made on the other side, Italians take their pizza seriously. Tarun pizzas are authentic southern Italian pizzas.
The restaurant is proud to have the papers and pedigree of Associazione Vera Pizza Napoletana.
Torun's pizzas are authentic in every way, right from the meticulous preparation to the use of freshest ingredients.
This means a crisp, thin, fire-baked pie with delicious toppings. San Daniele is a great example.
It is filled with Prosciutto San Daniele and cremini mushrooms, as well as mozzarella, Prosciutto San Daniele and truffle oil.
Tarun also offers a few authentic Neapolitan dishes, such as baked cauliflower au grin with light Parmigiano and bread crumbs.
The wine list includes some excellent Italian wines. The restaurant is small and sleek. It also has a large patio that is bright and sunny.
Add a visit to Terun to your list of things to do in Palo Alto to enjoy delicious Italian Pizza.
Address: 448 S. California Ave., Palo Alto, California, United
18. Hanna House
If you are interested in architecture, add a visit to Hanna House to your list of things to do in Palo Alto.
The Hanna House, located on Porter Drive at Stanford University's campus, was Frank Lloyd Wright's first home.
The house was Wright's first hexagonal non-rectangular design, and the project commenced in 1937.
The house has been listed as a U.S. National Historic Landmark. Its design is inspired by the honeycomb of a honeybee and features many six-sided figures, tiled terraces, and built-in furniture.
Hanna House is also known as the Hanna-Honeycomb house. It was built in honor of Jean and Paul R. Hanna, who were both educators at Stanford University.
19. Pearson-Arastradero Preserve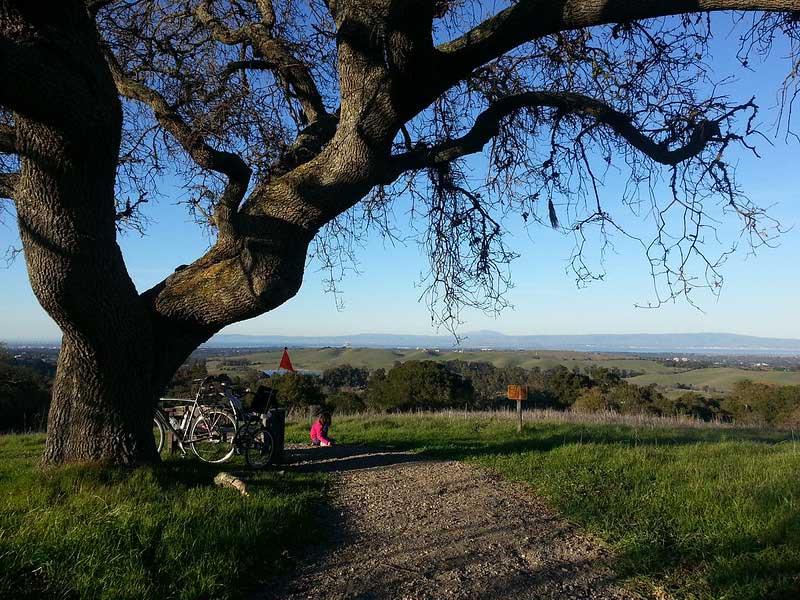 Pearson-Arastradero Preserve opens every Monday through Sunday from 8:00 am to 5:30 pm. Pearson-Arastradero Preserve is a lovely mixture of evergreen forest and rolling grassland. It ranges in elevation from 275 feet in the northeast to 775 feet in the southwest.
Every area in Pearson-Arastradero Preserve has different things to offer, including a view of the bay, a relaxed walk through the grasslands, a snooze by the lake, and many others.
Pearson-Arastradero Preserve features bicycle trails, walking trails, drinking fountains, and well-kept restrooms. The area offers 10.25 miles of trails for bicycling, hiking, and horseback riding. Most of the tracks are open year-round, while some of them are tagged seasonal.
Discover the lake in the area; you can also enjoy fishing in the lake. The lake is open all rear for fishing, and it is a twenty-minute hike away from the parking lot.
Address: 1530 Arastradero Rd, Palo Alto, CA 94304-1309
20. Monte Bello Open Space Preserve
Nature-lovers should add a visit to the Monte Bello Open Space Preserve to their list of things to do in Palo Alto.
The 3,436-acre Monte Bello Open Space Preserve features dense forests, rolling grasslands, and breathtaking views.
The preserve stretches from Monte Bello Ridge up to Skyline Ridge and is home to some of the most diverse ecosystems in the region.
The preserve has many trails for hiking or biking that will take you to some of its most stunning areas.
The Stevens Creek Nature Trail, a three-mile loop that is suitable for all levels of fitness, is an example.
The loop takes approximately three hours. The Canyon Trail runs along the spine in Monte Bello Preserve, and it is very popular with bicyclists.
Monte Bello is an excellent place to observe birds in migration, enjoy the view, or simply relax outdoors.
Do add a visit to this preserve to your list of things to do in Palo Alto to see the wonders of nature the city has to offer.
Address: 330 Distel Cir., Los Altos, Palo Alto, California, United States
Plan a vacation to Chico, Burbank, Redwood City, and Lake Elsinore for a fun experience of California attractions and activities
21. Mandarin Roots
Mandarin Roots isn't your typical Chinatown Hunan restaurant. Although its roots are located in China, the branches and leaves of Mandarin Roots are found all over the country.
The restaurant offers Latin quesadillas and Italian mozzarella, Vietnamese banh-mi sliders, Laotian chili sauce aioli, Vietnamese banh-mi sliders, and many other interesting options.
The roots are important, and the Chinese elements are delicious, innovative, and fresh.
Their Peking Duck Fried Rice is delicious with caramelized onions and spring onions, pickled onion, pickled onions, fresh cucumbers, and spring onions.
Mandarin Roots is a lovely restaurant set in a charming garden with cheerful Chinese lanterns and blooming bougainvilleas.
The Chinese tapas that they offer with their drinks are a big hit at Happy Hour.
Address: 3345 El Camino Real, Palo Alto, California, United States
22. Patxi's Pizza
Patxi's Pizza makes going out for Pizza a revolutionary dining experience, and it is worth adding to your list of things to do in Palo Alto.
This restaurant isn't your typical pizza place. It is spacious and comfortable with modern, understated décor.
You will find the place packed almost every night, possibly because of their Chicago-style deep-dish Pizza.
There are many other options on the menu, including thin-crust Pizza. But their deep-dish Pizza is the star of the show.
Flaky and crisp with a buttery crust, a whole-wheat option is also available. Every day, they make their own tomato sauce.
Although the toppings are easy and often only one or two are available, you can still enjoy delicious things such as prosciutto, garlic and fennel sausages, or artichoke hearts.
The ingredients are all fresh and seasonal, and the pizzas are made fresh as you wait.
Address: 441 Emerson St, Palo Alto, California, United States
23. The Foster
Experience the Journey of paintings and lovely arts in the Fosters'. Foster is committed to uniting and celebrating the tremendous artist-explorer Tony Foster's watercolor wilderness Journeys and inspiring a connection to art and nature.
The Foster is accessible to the public, and it is open by appointment. The Foster also works as a community venue for wilderness, art, events, and educational programs.
The great artist-explorer is a Plein air artist; since 1982, Tony Foster has created various watercolor Journeys in the world's great wildernesses.
A Journey is a series of paintings associated with notes and symbolic objects or "souvenirs" made to unveil wild places and explore a specific theme or idea. Tony Foster is one of the beautiful places in the world as nominated by leading scientists, writers, explorers, and environmentalists during the artist's 16th Journey.
Visit the Foster to experience inspiring Journey me and beautiful art. The Foster opens every Tuesday through Sunday from 10:00 am to 4:00 pm.
Address:940 Commercial Street, Palo Alto, CA 94303-4907
24. HP Garage
Hewlett-Packard, a global leader in technology, inspires innovators and entrepreneurs around the globe.
It all began in 1939, when Dave Packard and Bill Hewlett, two Stanford University students, started working in Dave Packard's garage.
They created innovative products like audio oscillators, which were widely used by sound engineers.
They founded the company after being inspired by their success. It is still a symbol of inspiration of success for all other dreamers.
Many entrepreneurs visit the garage daily in their hopes that one day their small startup will be a global leader.
Although the garage is closed to visitors, you can still pass by and take photos. The HP Garage is on the National Register of Historic Places.
Address: 367 Addison Avenue, Palo Alto, California, United States
25. Hoover Tower
The Hoover Tower is a 285-foot tall building on Stanford University's campus. It houses the Hoover Institution Library and Archives.
This collection was established by Herbert Hoover before he became President. It is related to early 20th-century history.
Arthur Brown, Jr., built the tower in 1941. The tower's architecture was inspired by Salamanca cathedral tower, a historical city in northern Spain.
A 46-bell carillon is found within the tower. These bells were made in Belgium and the Netherlands.
Added to that, Aleksandr Solzhenitsyn, an exiled writer, once lived on the 11th floor.
Address: 550 Serra Mall, Stanford, CA 94305, Palo Alto, California, United States
26. Palo Alto Art Center
The
Palo Alto Arts Center
is a multi-purpose center that can be used for many purposes. It is located at Newell Road, Palo Alto.
The Palo Alto Art Center was established in 1971. It is owned by the City of Palo Alto and hosts many temporary art exhibits in its galleries.
These exhibits are centered on artwork by artists from San Francisco Bay Area.
Art Dialogues are guided tours of temporary exhibits by art docents. It is also well-known for its educational programs and outreach programs, including special events days and weekly art classes for children, teens, and adults.
Visiting this interesting center is one of the best fun things to do in Palo Alto for art lovers.
Address: 1313 Newell Road Palo Alto, California, United States
27. Visit the Computer History Museum
Just take your thoughts to any powerful tech company, and there are high possibilities of its offices in the Palo Alto area.
You can think about the likes of Skype, Hewlett-Packard, Facebook, Google, and more.
The Computer History Museum is near Mountain View and celebrates the current evident coding power while plunging deep into the past.
For enthusiastic adults and younger "engineers in training," this promises a lot, and they will appreciate the signature exhibit, "Revolution."
Revolution guides visitors through the first 2,000 years of the evolution of computing.
28. The Stanford Shopping Center
For a memorable shopping experience, add the Stanford Shopping Center to your checklist of things to do in surf Palo Alto.
Stanford University's Stanford Shopping Center is an outdoor shopping center. The original shopping center was built in 1954 on the land that used to be the vineyards of Jane and Leland Stanford.
The center was originally made up of nine buildings, 45 businesses and occupied an area of 8,800 acres.
Currently, The outdoor center covers 1.4 million square feet and houses more than 140 specialty and upscale stores, including Nordstrom, Macy's, and Bloomingdale's.
The center also has many restaurants that offer a variety of cuisines, including Asian, Mexican, and Asian.
Address: 660 Stanford Shopping Center, Palo Alto, California, United States
29. Tamarine
Tamarine is a feast to the senses. The modern Vietnamese restaurant Tamarine is elegant and sophisticated.
It features warm, subdued colors and original paintings by contemporary Vietnamese artists.
Vietnamese cuisine is a thousand-year-old, a fusion of many Asian influences. It is rich in unusual ingredients and has incredible flavor.
You can share it with your family and friends. You will be able to taste the Vietnamese flavors and textures.
Although entrees can easily be shared, choosing one can prove difficult. The fried jumbo shrimps with tart tamarind sauce are served with rice noodles.
Tamarine Jade Bar makes a great spot for late-night snacks or interesting cocktails.
Address: 546 University Ave., Palo Alto, California, United States
30. Watercourse Way Bath House Spa
Watercourse Way day spa is a luxurious luxury Zen retreat located in Palo Alto, Carmel Valley.
The spa lobby is decorated with Asian art and local touches. There's a Sonoma rock bench and a granite water wall that was hand-carved.
Clients are able to relax with the soothing sounds of the water fountains and soft lighting before beginning any of the many relaxations, beauty, or health treatments.
There are many massages and facials available. The spa also offers hot tubs for couples, individuals, or groups.
For a few hours, take a break from your daily grind to let the stress melt away and slow down your heartbeat at Watercourse Way Bath House Spa.
Address: 165 Channing Ave, Palo Alto, CA 94301, United States
For a fun road trip in California, take to exploring our list of things to do in Santa Cruz, things to do in Irvine and fun things to do in Ventura for a fun vacation time.
31. The Stanford Dish
The Stanford Dish, located on Reservoir Road in Stanford's foothills, is a landmark radio telescope that features scenic loops of paved trails.
The dish, which measures 150 feet in diameter and 46 meters in length, was built by the Stanford Research institute in 1966 to study the atmospheric composition.
It was funded by the United States Air Force in 1966. The dish's unique design, which includes a separate receiver/transmitter, made it a powerful tool for communicating with satellites and other spacecraft.
It has a strong communication range that allows it to send signals to the NASA Voyager spacecraft at the outer edge. Joggers and runners love the 3.5-mile trail that circles the dish.
Address: 400 Reservoir Road, Stanford, CA 94305, United States
32. Palo Alto Baylands Nature Preserve
Nature-lovers should add a visit to the Palo Alto Baylands Nature Preserve to their list of things to do in Palo Alto.
The Palo Alto Baylands Nature Preserve covers 1,940 acres and is the largest remaining area of marshland in the San Francisco Bay Area.
The preserve is a mix of freshwater habitats and tidal environments, a key area for shorebird migrations and one of the top things to do in Palo Alto.
This preserve is regarded as the best place to watch birds on the West Coast. It also features fifteen miles of multi-use trails, as well as the Lucy Evans Baylands Nature Interpretive Center and Baylands Athletic Center.
There are also softball and baseball fields and the Palo Alto Duck Pond in the area.
Address: 2775 Embarcadero Way, Palo Alto, California, United States
33. Downtown Palo Alto Farmers Market
The Palo Alto Farmers Market can be found between Gilman Street & Hamilton Avenue, behind the downtown Palo Alto Post Office.
The market is open every Saturday from May to December. The market was established in 1981 and is committed to providing fresh produce from about 45 local farmers.
Cheese, eggs, fresh fruits, vegetables, fish, and flowers are just a few of the many products sold in this market.
There are also artisan foods, events, and live music concerts in addition to market products.
Soloists, youth instrumental ensembles, and instrumental groups all make up the musical performers.
Address: Gilman Street and Hamilton Avenue, Palo Alto, California, United States
34. Town & Country Village
The Town & Country Village, an upscale mall on El Camino Real, is located in Palo Alto.
There are many buildings in the mall that house specialty shops, cafés, restaurants, specialty shops, and other boutique shops.
The mall has gardens and pedestrian paths connecting the different buildings.
There are many cafes and restaurants, including the Asian Box, Douce France, and Howie's Artisan Pizza.
Clothes and shoe shops are also featured in this attraction, Francesca's Collections, Tennis Town & Country, among others.
You will also find specialty and gift shops, home accessories, and beauty and wellness salons in the mall.
Address: 855 El Camino Real, Palo Alto, California, United States
35. The Counter Palo Alto
Do you think a burger is a hamburger? The Counter says otherwise. The Counter rethought the matter and created a new way to look at our favorite meat patties.
First, it doesn't have to be in a bun. You can eat it out of a bowl, especially for people with gluten intolerance and those who don't eat much bread.
Why should a hamburger be limited to beef? You can choose from chicken, turkey, bison, chicken, or fish patties, as well as several vegetable patties.
You can also use a variety of sauces and toppings to make your burgers more flavorful than traditional mayo or ketchup.
You can actually make your own burgers. Choose the bread, meat, topping, cheese, and even the sauce.
The Counter insists that all meats are organic, hormone- and antibiotic-free. Try their milkshakes if you like their burgers.
The Chocolate Cherry Pinot Noir Shake is delicious with pinot noir wine and chocolate syrup.
Address: 369 South California Avenue, Palo Alto, California, United States
36. Professorville
Professorville is a gorgeous area to visit; many of Stanford's first professors live in the well-preserved Professorville, Palo Alto, California.
Professorville was the closest place to reside in; the area gives you the beautiful Disney-esque feeling, as residents recreate the style of house they want. People who live in the neighborhood have testified that it is a lovely place to live and visit.
Now people get houses that are in beautiful styles and different designs. Some homes are Cape Cod styles, close to Dutch/Heartland 2-storeys alongside slanted roofs and dormer windows, then a modern concrete building with many glasses, plus houses with beautiful verandahs all around the home.
Discover beautiful and memorable things as you visit the area. Enjoy walking around the well-kept gardens and the beautiful homes in Professorville.
Address: Bryant Street, Palo Alto, CA 94302
37. Learn history at the Museum of American Heritage
If you want to learn about local and national history, then you need to visit the Museum of American Heritage.
There are many artifacts that relate to household life between the early 1800s and the 1950s. And with a good number of both permanent and rotating exhibits, this museum is one place to check out.
Some of the permanent exhibits include the 1920s General Store, The Print Shop, The Marshall Matthews Garage, and Early 20th Century Kitchen.
The museum also has an affiliation with the Williams House – a historic home built in 1907 and was once owned by Dr. Thomas Marion Williams.
Museum of American Heritage records many events throughout the year, including children's programs, workshops, and lectures.
Address: 351 Homer Ave, Palo Alto, CA 94301, United States
38. Enjoy a casual but fine setting at Protege
Protege offers you the best of two worlds – a casual setting coupled with an upscale dining experience. Hence, it adds to our list of top things to do in Palo Alto.
Here, you would enjoy excellently prepared New American dishes to include a variety of entrees and appetizers such as brick chicken, Japanese Wagyu ribeye, and Mount Lassen trout.
Protege has an extensive and impressive wine and spirits menu featuring fine wine and spirits sourced from various parts of the world.
The restaurant is very professional in its services, and you will love the experience.
Address: 250 California Ave, Palo Alto, CA 94306, United States
39. Play the green at Baylands Golf Links
Do you want to enjoy a day out in the greens, Baylands Golf Links is there for you. You are going to have a pleasant day of golf surrounded by the phenomenal scenery of the Baylands and San Francisco Bay.
It is an 18-hole, par-72 golf course that is very suitable for players of all levels. However, there are some tasking aspects to the course – including water hazards –  so as to bring more interest to your game.
There are chipping greens and a driving range among the on-site practice facilities. They also offer lessons sessions for interested persons.
You will also find an on-site cafe that serves a wide variety of snacks and meals. So after play, you can go for a plate of your choice.
A visit to Baylands Golf Links should be on your bucket list of things to do in Palo Alto.
Address: 1875 Embarcadero Rd, Palo Alto, CA 94303, United States
40. Browse the Downtown Palo Alto Farmers' Market
The Palo Alto Farmers' Market has been in existence since the early 1980s and is one place you should not miss while in the city.
The market showcase a wide variety of vendors who offer fresh, local produce. There are fruits, eggs, vegetables, jams, cheese, honey, fresh seafood, and homemade sweet treats.
Aside from these items, you will see vendors who sell flowers, essential oils, handcrafted soaps, and perfumes. To add more gloss, the vendors are very friendly and accommodating.
As you browse the market, you will enjoy the sounds of live music performed by local musicians.
Address: 601-699 Gilman St, Palo Alto, CA 94301, United States
Explore other cities in California, here is a list of things to do in San Bernardino, things to do in Lake Arrowhead, and cool things to do in Monterey for a fun time.
Plan Your Trip to Palo Alto
The gorgeous city of Palo Alto, California, in the United States of America, is a fantastic destination for your fun-filled family and friends' vacation as it features spectacular things to do and places to visit.
Palo Alto, California, offers good music, interesting museums, mountain hiking, biking and walking trails, lakes and beaches, amusement parks, interesting libraries, delicious foods, arts and crafts, unique galleries, jewelry, finest wines, furniture, antiques, picturesque views and scenic drives, kids play centers, ball games and lots more.
Start now to play your next memorable trip to the friendly city with your family and friends; the city is a perfect spot for a getaway. This place is worth your visit!