Lake Elsinore is a city located In the western Riverside County of California on the shores of a Lake also known as Elsinore, this city was created in 1888.
The lake here gets you a chance to enjoy the freshness of a natural freshwater occupying about 3,000 acres.
There is a full list of fun things to do in Lake Elsinore, top activities to get involved in include swimming under a waterfall, air ballooning, skydiving with the Ortega Mountain in view, visiting the historic museums, or view a game of baseball at the popular Storm Stadium.
There are awesome sights as well as nice attractions to see with this resort town full of fun for visitors of all ages. For a fun time here, below are the best things to do in Lake Elsinore.
Things to Do in Lake Elsinore
1. Elm Grove Beach
Elm Grove Beach is a public outdoor area in Lake Elsinore, it is such a gem of a beach.
A visit to this park makes one of the top things to do in Lake Elsinore.
This park is home to over 140-bed species, and you may see the likes of Rock pigeon, Greater yellowlegs, California Gull, House finch, Lesser Goldfinch, white-crowned sparrow, song sparrow in this parks.
Some of the amenities in this outdoor area include Free Parking, Shade Structures, Picnic Tables, Barbeque grills, and Sand Volleyball Courts.
During the summer season, you can enjoy the free fire rings with your loved one or family members. But, they take a first come first serve basis, so catch up on time.
You can also come along with your pet (dog) but it has to be on a leash.
Elm Grove Beach is open every day of the week from 6am to 10pm. Take advantage of this fun Lake Elsinore attraction for an exciting outdoor time.
Address: 500 W Lakeshore Dr, Lake Elsinore, CA 92530-3608
2. Diamond 8 Cinemas
The Diamond 8 cinemas are a basic theater with pretty clean and comfortable seating where you can see movies with your loved ones.
This cinema is loved by residents and visitors for the reasonable prices they charge to see movies and the nice staff they have.
Their snack bar offers a cozy spot to see new releases, so go, enjoy healthy snacks of different varieties at this bar.
Address: 32260 Mission Trl, Lake Elsinore, CA.
3. La Rebelde Winery and Sake' Kura
La Rebelde Winery and Sake' Kura is a family-owned craft winery and Kura, it is also the only winery in the entire California to be vegan certified. This assures that their wines and saké are without animal products, fillers, additives, or sulfites.
La Rebelde Winery and Sake' Kura has had an age-long family tradition of creating wine with their process needing only little human or chemical intervention.
You shouldn't miss out on visiting this place as their Kura/ tasting/winery room shows you what exactly they believe in. So simple are the methods but their wines taste so delicious when compared to others.
You could spend your whole day tasting the varieties of wines, mead, sangria, and saké.
Popular selections include the Rebel OG Sake', the Rebel Rose' Sangria, and the Falk Vineyard Cabernet Sauvignon.
Address: 530 Crane Street, Lake Elsinore, CA 92530
4. Outlets at Lake Elsinore
The Outlets at Lake Elsinore is a shopping center occupying 318,000 square ft of space. It is a place where you can get great deals at it features classic brands.
Here at the Shop Outlets at Lake Elsinore, you will see awesome eateries and restaurants. Other services are offered by over 40 retail shops and brands like Nike, Guess, and Gap.
Enjoy the convenience and WiFi available in this place
Address: 17600 Collier Ave, Lake Elsinore, CA.
5. America's Extreme Off-Roading Adventures
America's Extreme Off-Roading Adventures was started by a family of riders who have always wanted to enjoy the excitement and beauty of the dunes.
It all began as a hobby, then this passion birthed was turned into a lifestyle. This is the simple history of the America's Extreme Off-Roading Adventures or AXA.
Brace up and prepare yourself for this off-road challenge. You will sprint through short course tracks designed professionally using a turbocharged UTV.
The experience is like no other and will blow your mind!. They are open every day of the week from 8am – 6pm
Address: 5775 CA-78, Brawley, Lake Elsinore, CA.
6. Walker Canyon Trailhead
The Walker Canyon Trail is a 14.8 km trail situated near Lake Elsinore. This trail has nice and beautiful wide flowers all blooming in the area.
This area is an ecological reserve of 490 acres, mostly filled with desert sage-chaparral. The reserve has a topography of rough desert mountainous slopes and many rocky up-shoots.
Running from the west to the southeast of this reserve, the Walker Canyon produces seasonal water and riparian home by its drainage.
The trail provides activity options for visitors with wildflowers giving it a moderate rating especially in the Springtime.
Hiking can be a bit difficult because of the rough terrain but it is best explored between March and October. You can bring your dogs on the premise, also ensure they are kept on leash.
Address: 26900 Walker Canyon Road, Lake Elsinore, CA.
7. Canyon Hills Community Park
For a family fun time, Canyon Hills Community Park is a well-known place to relax on a warm, summer day. This park features the first water spray and splash pad in the city and covers over 18 acres in space
Additional features in this park are two combination soccer/ football fields, a basketball court (well-lighted), two children's playgrounds, two baseball fields.
You kids will love the playgrounds as they are fitted with particular equipment for children of all abilities and ages.
More facilities are designated picnic spots, restrooms, a concession building, and a dog area, well covered with grass. You will surely have a fun-filled day at Canyon Hills Community Park.
This makes one of the fun things to do in Lake Elsinore, do consider for your bucket list.
Address: 34360 Canyon Hills Rd, Lake Elsinore, CA 92532.
Meet one of the best cities in California, Redwood City. Would you like a vacation in this city, here is a list of things to do in Redwood City for a fun time.
8. Guadalajara Mexican Grill & Cantina
In the year 1986, the Solano Family established the Guadalajara Mexican Grill & Cantina in Lake Elsinore. Because of the acceptance earned from the patrons who came to enjoy tasty high-quality Mexican dishes over the years, they were coaxed to open another location.
This restaurant uses the best ingredients to prepare /well-flavored dishes like roasted pork burritos, traditional Mexican shrimp cocktail, shrimp tacos with chipotle sauce, and chicken enchiladas with mole sauce for smothering
If you are a lover of seafood, then you should try the jumbo stuck in with jack cheese and well-immersed in honey-cured bacon or a tangy ranchero sauce and red snapper fillet sautéed nicely with onions.
Go for great taste at Guadalajara Mexican Grill & Cantina during your visit to Lake Elsinore, this is one of the unique things to do in Lake Elsinore.
Address: 105 N Main St, Lake Elsinore, CA 92530.
9. Lakepoint Park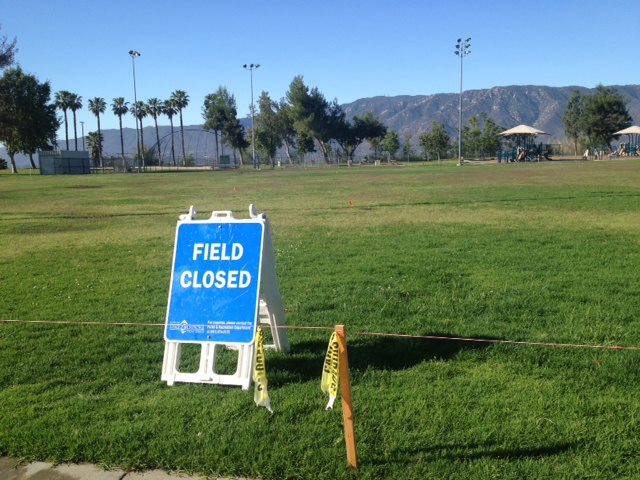 The Lakepoint Resort State Park is situated on the banks of the 45,000-acre Lake Eufaula. This lake is also called "The Bass Capital of the World" and forms part of the picturesque scenery of this park.
There are a variety of amenities that Lakepoint offers such as hiking trails, a swimming complex, a full-service restaurant and lounge, tennis courts, marina, playgrounds, and a modern campground.
You can get on various activities like hiking, fishing, swimming, boating, camping, dining, wildlife and bird watching in the swimming pool, picnic areas or playgrounds,
Visitors need not worry about accommodation glitches, as the Lakepoint Resort Lodge and Convention Center has 101 hotel rooms for everyone. Each room is beautifully furnished with equipment and is an absolute hospitality
Lakepoint has also 10 lakeside cottages and 29 cabins with handicap-accessible and dog-friendly units all available.
Address: 420 E Lakeshore Dr, Lake Elsinore, CA 92530-4228
10. Adventure Flights
Having been in existence since 1975, Adventure Flights is a full-service balloon company and is among the oldest and most experienced in the United States.
A balloon tour through Lake Elsinore is one of the fun activities to add to your bucket list.
This company blends the traditional old world ballooning with advanced aerostatic technology to give an experience which would be a memorable aspect of your visit to Lake Elsinore.
If you would want your adventure to be a very special one then Adventure Flights is just the perfect treat.
You have a full breakfast with soft drinks, coffee, champagne, pastries, tea, and hot chocolate included in your flight.
This flight gives you a view of Lake Elsinore in a way that can not be experienced other than this.
This makes what to do in Lake Elsinore for a fun time, don't miss out!
Address: 19301 Jasmine Court, Lake Elsinore, CA 92530.
11. Lake Elsinore Casino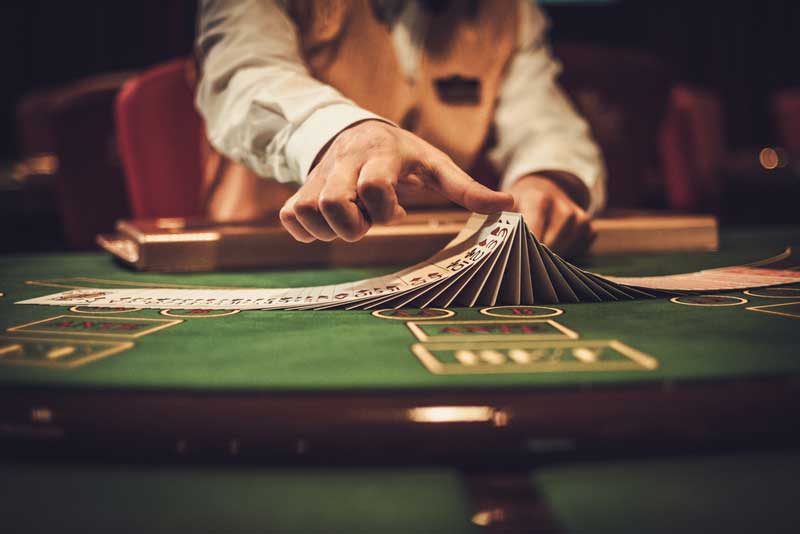 One of the best things to do in Lake Elsinore is a visit to Lake Elsinore Casino, it is popular for being 'California's friendliest card room.
Lake Elsinore Casino is such an exciting facility for games of diverse kinds. You are sure of having an awesome experience at this casino.
Visiting the twenty-two table card room; you can choose to show your skills on Three Card Poker, Pai Gow Poker, Texas Hold'em, Spanish 21, Pure 21 Blackjack, and others.
If you prefer Off Track B1ptting style, then you could move to the gaming lounge and enjoy that to the fullest. This section has crystal-clear flat-screen televisions, well-fitted, and running from dawn to dusk.
The hotel, restaurant, and sports bar are other interesting areas attractions of this casino. Lake Elsinore Casino is open 24 hours every day of the week
Address: 20930 Malaga Rd, Lake Elsinore, CA 92530.
12. Lake Elsinore Diamond Stadium
Lake Elsinore Diamond, frequently called 'Storm Stadium'' was opened in 1994 and has a holding capacity of 8,000 people.
This stadium which took two years to construct is a very comfortable baseball park and is highly valued in Minor League Baseball.
More features include a bar, twelve luxury suites, a grassy hill by the right-field line, a confined restaurant and a patio positioned at the left-field corner. This patio is very suitable for day fun and hosting of other private events.
The Storm stadium has had many remarkable events take place in it. This includes the 2002 Throttle Sports and Music Festival, the 1995 California League All-Star Game, and some musical concerts for the Beach Boys, Snoop Dogg, Jason Aldean, and other musicians.
You would not want to miss the Storm stadium, this makes what to do in Lake Elsinore for some exploration time.
Address: 500 Diamond Avenue, Lake Elsinore, CA 92530.
13. Pins N Pockets Entertainment Center
Pins N Pockets Entertainment Center is a complete entertainment center located in Lake Elsinore. This features 36 bowling lanes, two banquet rooms, an ultramodern Laser tag area, and a sports bar.
Do come with the kids, they will be kept busy at the bowling or arcade section. You can as well stay in the bar with a glass of Belgian White while you observe the trivia.
Don't forget to try out the escape room, it has just the perfect difficulty for all levels of experience.
You can also host birthday parties, weddings and corporate events, quinceaneras, fundraising events, and private banquets here.
Opening hours are Sunday – Thursday (9:00 AM – 11:00 PM) while Friday – Saturday (9:00 AM – 1:00 AM)
Address: 32250 Mission Trl, Lake Elsinore, CA.
14. Annie's Cafe
Annie's Cafe is one place you receive whatever you have expect as you step in. They serve breakfast, lunch, and dinner in a warm, fun, and friendly environment.
They are well recognized in the neighborhood as a place where you are sure of getting delicious meals, to satisfy your yearnings every time.
Annie's Cafe has a breakfast menu (served all through the day) which you can choose from. However, there is the most popular 'Annie's Special' which combines your choice of sausage or bacon, two eggs, homemade biscuits, potatoes, fresh fruit, and gravy.
If you need lunch or dinner, why not try one of their confirmed Angus Beef burgers – mushroom & cheddar cheeseburger sprinkled with grilled onions will surely get you on.
Address: Mission Trail Clinica Medica Familiar: 32251 Mission Trail #8, Lake Elsinore, CA 92530.
Connecticut meets you with lots of fun attractions and activities, here is a list of things to do in Hartford and things to do in Danbury for a fun tour through these cities of Connecticut.
15. Skydive Elsinore
One of the fun things to do in Lake Elsinore is skydiving. Being the premier skydiving center of Southern California, Skydive Elsinore is certainly going to give you an experience to be remembered all life long.
No matter the category you fall into, (whether you are a beginner, an amateur, or experienced) you will surely have a safe, fun, and adventurous time with the professionals at Skydive Elsinore.
As a visitor, you will be taken to one of the most beautiful locations in California where you will get a bird's eye view of the city before jumping. Imagine looking at the Ortega Mountains, Lake Elsinore, and even more from such great height.
As a first-timer, you can go for skydiving or an accelerated freefall while the experienced jumpers have a choice between flying on free fall, wing suiting, as a canopy or in a formation.
This makes what to do in Lake Elsinore for adventure seekers, do consider for your Lake Elsinore bucket list.
Address: 20701 Cereal St, Lake Elsinore, CA 92530.
 16. Historic Downtown
The historic downtown in Lake Elsinore has such a colorful and rich history dating as far back as 1888.
When you visit this area, do take a walk down Main Street. Here, there you will find several museums, antique shops, unique dining places, and nice novelty stores.
There is a special feeling when you walking done the streets in the evening. The vintage street lamps lightening the streets brings back memories of the 1900s.
This downtown area is full of historical sites and you should not miss some of them. These include the likes of the Grand Army of the Republic Armory Hall, the Chimes Crescent Bath House, the City Hall and the Masonic Lounge.
This area holds many Lake Elsinore attractions, Its indeed a walk back in time.
17. Lake Elsinore Library
Started in 1906, when Mr. Charles Sumner Merrifield had a desire for a library in Lake Elsinore. Afterward, Altha the daughter of Mr. Merrifield (a popular community member) began lending some of her books from a hardware store on Main Street.
On 25th September, 1908 a library was opened and since then has been in service. Altha Merrifield worked as the first librarian until she retired in 1968.
There has been continuous growth and additions with everyone welcomed to Riverside County Library System. All you need to access their services is a free library card.
Some of the services offered by the library include: Information assistance, Internet access, English as a Second Language classes, Downloadable audiobooks, DVDs and videos, Large Print books, Copiers, Newspapers and magazines, Word processors, Children's programs, Live Online Homework Help, Literacy tutoring, Tax forms and more.
Lake Elsinore Library is open Mon-Thu (3pm-8pm), Saturday (10am-6pm) and Sunday (12pm-5pm).
18. The Chimes
One of the top things to do in Lake Elsinore is a visit to The Chimes.
The Crescent Bathhouse and Chimes was built in 1887 and had its design by Frank Ferris. Ferris was a proprietor and had its design modeled in the Victorian Era and has the Moorish style of architecture.
This construction concept would not be accepted by today's standard, however this building is a 'structure wonder' as it has withstood earthquakes and several years of usage.
Its bathhouse was built by Heald (a city founder) some three years after Lake Elsinore became a city. The original Bound Register of 1888 and 1889 states "Crescent Bathhouse, Ferris and Heald, Prop's.
There were resident doctors of which Dr. L. K. Weber, formerly of Oakland, was amongst. Gulping the water as it came from the spring proved to be effective in providing cures. In agreement with the Lakeview Inn Hotel, room and boarding services were offered.
However today this building is used as an antique store, it was said by most that this building was hunted by ghosts. Do visit this historic building in Lake Elsinore and have the feel of ancient times.
Address: 201 W Graham Ave 32465 Cape Cod Dr, Lake Elsinore.
19. Lake Elsinore Motorsports Park
The Lake Elsinore Motorsports Park is a premier Motocross track in Lake Elsinore city, This park has four motocross tracks to enjoy.
They include the Main track, Vet track, quad track, and mini peewee tracks, with each of them having different distances and conditions unique to them alone. All the tracks are properly maintained, groomed, and watered regularly.
It's good you know that this area can be sunny and hot in the summer, so the tracks may be closed sometimes during this period.
The tracks are open 8am- 4pm Friday and Saturday, however, you need to call before you head out.
Address: 20700 Cereal St, Lake Elsinore, CA 92530-9650. Phone: +1 951-264-5256
20. Ortega Falls
Ortega Falls is a refreshing seasonal waterfall located at the Santa Ana Mountains. It is more like an idyllic waterfall as it has a swimming hole only a few meters through the woods.
One lovely thing about Ortega Falls is its accessibility. This stunning spot takes only a mile trip to locate, unlike other places where people hike several miles to get to.
One facility you will like is the complimentary parking at the trailhead and the pet-friendly environment. There are also no permit pass mandates.
Just bear in mind that Ortega Falls is most revitalizing in the springs unlike other seasons when it dries up.
This period is normally best for rock climbers because you may be not able to swim. Visiting Ortega falls and enjoy the beauty of nature, it makes what to do in Lake Elsinore for a fun vacation.
Address: 32806 Ortega Hwy, Lake Elsinore, CA 92530.
21. Aqua Flyboarding
While in Lake Elsinore, it is expedient you take advantage of the waters by getting involved in aqua flyboarding. Here is a destination of premier freshwater, so take the world by storm through hydro sports.
There are many devices which you can fly on, the Hoverboard, jetovator, flyboarding and more! The flyboard has your feet attached to an apparatus and is powered by water pressure.
They have certified operators who control the output, control the heights, speed, and momentum of this flyboard. You as a rider will be propelled up the sky like the superheroes you watch. You can determine how high you soar by taking control of your heights and flight movement.
Hydrosports are not only for adrenaline fantasizers or extreme sport freaks, it's for anyone of any age. This is one of the fun things to do in Lake Elsinore, go for that incredible experience in the water.
Address: Lake Elsinore, CA. Phone: +1 661-434-7751
22. Escapology
Escapology is an authentic premium real-life escape game company in Lake Elsinore. It is situated at a very prime spot and offers six different themed games just to give you an awesome experience.
Some of these games include classics such as Antidote and Budapest. There are more newer ones to make your stay in Lake Elsinore such a lovely one.
Enjoy the best of escape room games that money can ever get in this attraction. It gives the opportunity of teaming together -up to 6 players- to solve puzzles, find clues and pick locks that could set them free from the room.
Escapology grooms unity and creativity amongst a given group. Do enjoy yourself with your family and friends. I'm sure, you've got what is required to escape!
Address: 32250 Mission Trl, Lake Elsinore.
23. Vincenzo's Olive Tree
Vincenzo had been in the business of serving "a little bit of homemade Sicilian heaven" to the people of Lake Elsinore since the 1960s but open in 1989.
He would serve his authentic and delicious homemade mixtures to his clients in his wife's beauty salon. The demand for his services increased that he took care of parties and events for several years until he eventually opened his restaurant.
Everything on the menu is prepared from scratch by Vincenzo himself. This is to ensure that the flavor, authenticity, and quality is not compromised.
Options like hoagie panini, Vincenzo's Sausage, the veal parmigiana, and Peppers Dinner are popular amongst visitors. You should get a taste of great cuisines by trying Vincenzo's Olive Tree this makes one of the best things to do in Lake Elsinore, do consider for your travel itinerary.
Take to exploring other parts of California after your tour through Lake Elsinor, here is a list of fun things to do in Palmdale as well as things to do in Fremont for a fun time.
Plan to Visit Lake Elsinore
Lake Elsinore is an exciting city like we've just seen. Start now to make plans on spending your next vacation here.
You can visit with friends or family, Lake Elsinore have something in stock for everyone, This article can be a great help in your preparations. Pin it as you plan your visit, have a fun travel!