Looking for the best and fun things to do in Chico, CA?
Also known as 'the City of Roses,' Chico is one of the best cities to explore in Northern California as it holds quite a number of fun family attractions and activities.
During your visit, explore the Bid well Park which features a golf course, an observatory and a number of hiking and biking trails.
For some historical attractions, home of some of its pioneers such as Bidwell Mansion State Historic Park, (which was home to John and Annie Bidwell) is available to give you a fun historical experience.
Also explore the National Yo-Yo Museum which holds a big wooden yo-yo and other fun toy memorabilia, and the Gateway Science Museum which features hand-on exhibits for kids.
Are you planning a trip to Chico? here are the best fun things to do in Chico, CA.
Things to Do in Chico
1. See Honey Run Covered Bridge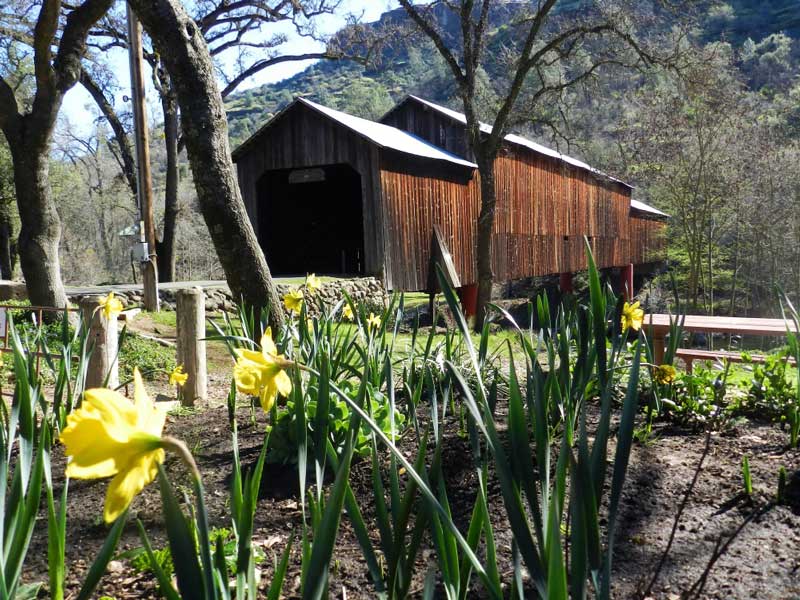 The Honey Run Covered Bridge is an astonishingly properly maintained wooden covered bridge that cuts through Butte Creek in Butte County.
The Honey Run Covered Bridge Park is where the bridge is situated and in the very heart of Butte Creek Canyon. The Honey Run Covered Bridge Association handles the smooth running of the area and also providers a nice setting for relaxation and picnicking.
Construction of the bridge was done by the American Bridge & Building Company of San Francisco. Renovations are carried out on the bridge from time to time to keep it in good shape.
The bridge is surrounded by a beautiful park known for picnickers, and provides a great setting for taking photographs for your social media profiles.
The park is available for hosting anniversaries, private events and meetings, weddings, and others.
Address: 670 Honey Run Rd, Chico, CA 95928
2. Crush
The Crush Dining Room and Lounge is a modern restaurant in Chico that provides various traditional Italian cuisine and a unique wine bar in a fun-filled and relaxing environment.
The restaurant has a feel of traditional style. It focuses on preparing delicious Italian dishes, and these foods are made with fresh ingredients procured from local stores that are cooked and served with style.
The Crush restaurant offers a romantic atmosphere for couples with varieties of wines at your disposal, a superb lounge, and beautiful lighting.
If you're looking for a place to spend a vacation with your partner, this is a great place to consider for your bucket list of things to do in Chico.
Address: 201 Broadway St STE 200, Chico, CA 95928, United States
3. Chico Certified Farmer's Market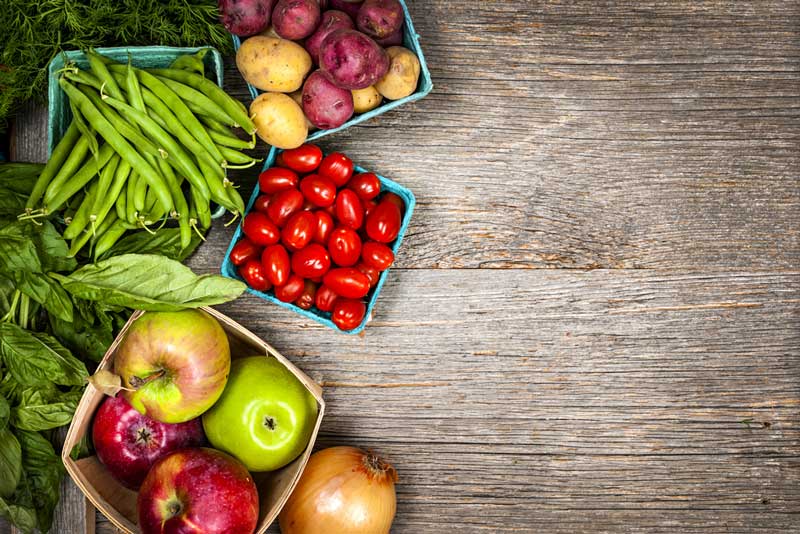 If you're a lover of good farm products, the Chico Farmer's Market is a nice place to visit when you're in Chico.
The Chico Certified Farmers Market is an indigenous market in Chico that provides different types of natural and organic products, produce, and handcrafted artifacts made by local artisans from Chico.
The market also provides visitors a wide variety of locally grown herbs and vegetables, honey, fruits, nuts, prime meats and chicken, homemade olive oil, handicrafts, handmade accessories, freshly baked bread, and lots more.
The market is open for visits on Saturdays and Wednesdays all through the year.
Two other seasonal markets operate on different days of the week, known as Tuesday Paradise and Saturday Oroville.
Address: E 2nd St &, Wall St, Chico, CA 95928, United States
4. Silverdollar Speedway
If you're a fan of car racing, the Silver Dollar Speedway in Chico is a "must" see during your visit to Chico.
Since 1962, the Silverdollar Speedway has been known for organizing and hosting car racing events. The track here is a high banked quarter-mile clay oval surrounded by a grandstand capacity of 7,000 persons.
This Silverdollar Speedway is the fourth motor racing track to be constructed in Chico. In 1948 and 1958, it kicked off as a one-half mile track, Big Sprint Car racing events were held.
When the Auto Racing Association was inaugurated, the current track built has been the only Northern California car race track to function efficiently on a Friday night weekly schedule.
The Friday weekly night show is held from early April to the end of August with attractions like dirty modified cars, pure stocks, and 410 sprint cars.
Several events are hosted across the year in Silverdollar Speedway. One of these events is the Memorial Day Weekend that features three days of racing at the Silver Dollar Fair.
This makes what to do in Chico, CA, for a fun time, do add to your bucket list of things to do in Chico, CA.
Address: 2357 Fair St, Chico, CA 95928,
5. Chico Air Museum
If you're into the world of aviation, a visit to the Chico Air Museum is one of the top fun things to do in Chico, CA . The museum has its historical knowledge focused on aircraft, space artifacts, and aviation.
The museum is situated at the Chico Municipal Airport. The museum was built to collect, maintain, and display the history of space artifacts, aviation, aircraft, and help tourists understand this sector's significance.
Chico Air Museum features different types of artifacts, aircraft's and exhibits that are related to aviation.
The museum also provides a vast collection of scale models of airplanes, an outside static exhibit area, and a well-detailed library for research. The museum is open for guests from Thursdays to Sundays.
Address: 165 Ryan Ave, Chico, CA 95973,
6. Brave Coffee
Brave Coffee serves one of the finest coffee around with a relaxing and serene environment. If you're a lover of coffee, here's a "must" see during your visit.
The Coffeeshop attracts myriads of people from different places because of the unique coffee made here.
Brave Coffee serves delicious sweet coffee at affordable prices, and the staffs here are awesome, ready to take your orders swiftly.
There are fresh-baked foods and lots of coffee and non-coffee drinks available with spacious parking lots, Wi-Fi for everyone, and plenty of seating areas.
Address: 615 Mangrove Ave #100, Chico, CA 95926, United States
7. Chico Escape Games
The Escape room in Chico is fun-filled and a place you don't want to miss out on when you have a tour in Chico, it makes one of the fun things to do in Chico, CA.
The main goal behind the escape room is to encourage teamwork and enhance people's mindset towards being creative in solving puzzles and mysteries.
The rooms are adventurous, and if you want to test your skills at solving puzzles, riddles, unlocking doors, and many more, this is a place to be.
A time limit is given to guests or visitors to solve series of puzzles or to solve mysteries to escape the room. If you're an escape room enthusiast, you should consider adding this to your checklist of places to visit in Chico, CA.
Address: 55 Declaration Dr C, Chico, CA 95973, United States
8. 5th Street Steak House
The 5th Street SteakHouse is situated in the colorful city of downtown Chico, and it's locally owned and managed.
The restaurant serves the best cuisine you can find around with an eye-catchy setting. They got you covered for breakfast, lunch, and even dinner. The 5th streak house features a banquet room for private meetings and functions and a superb dining hall.
The menu to find on 5th streak house is outstanding as it serves varieties of delicious cuisines like Fresh seafood, prime steaks, vegetables and organic salads, mouthwatering desserts, and their handmade pasta.
There are plenty of exotic wines to choose from. The atmosphere here is serene and a nice place to enjoy yourself with your family and friends.
Address: 345 W 5th St, Chico, CA 95928,
9. Eight and Main Antiques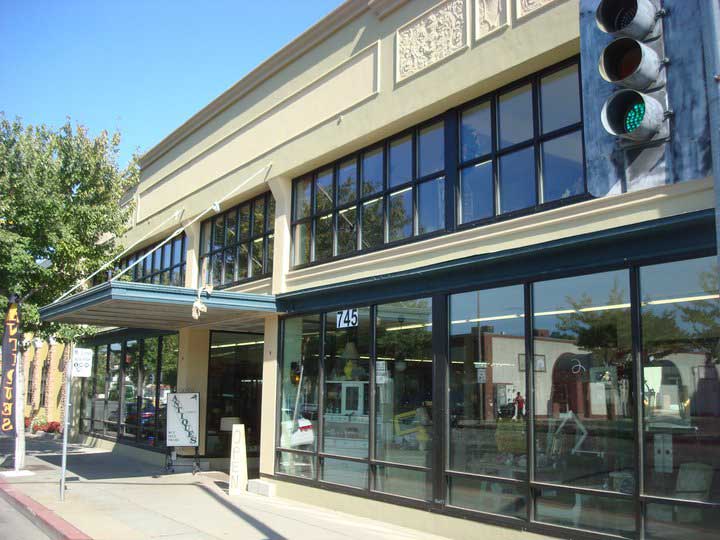 The Eight and Main Antiques is a 29,000 square feet gallery where visitors can come visit and walk away with wonderful gifts and souvenirs for family, yourself, and friends.
This is one of the largest home decors and antique malls one can find in the West, and it is situated in Chico. Visitors who come here go home in ecstasy as everything they have in mind is always available for purchase.
There are lots of antiques and collectibles stocked on shelves to make your selection of whatever piece you have in mind ranging from Vintage items, clothes, and household goods.
The Antique center has 100 vendors specializing in bringing in a particular type of collectible, antique or vintage items. If you're an antique enthusiast, this is a sure place to be when your visit Chico
Address: 745 Main St, Chico, CA 95928, USA
Do not fail to explore Irvine, Fresno, Riverside, and Ventura during your visit to California, get to meet some of the best attractions California has to offer.
10. National Yo-Yo Museum
The
National Yo-Yo Museum
is situated in the Central point of downtown Chico. The museum is committed to showcasing the history of the famous toy for which it is called yo-yo.
The museum showcases various exhibits, memorabilia relating to yo-yo, and a huge functioning 256-pound wooden yo-yo.
The yo-yo museum is situated at the back of a local shop known as "Bird in hand" and displays different yo-yo sizes and shapes, and also the world's biggest working yo-yo.
Myriads of people are drawn from various parts of the world to partake in the Museum's annual National yo-yo competition in October.
If you're a fan of Yo-Yo, a visit here is one of the best things to do in Chico, CA, for a fun time. The museum is open from Mondays to Saturdays 10am to 6pm and on Sundays from 12pm to 5pm.
Address: 320 Broadway St, Chico, CA 95928,
11. Chico Community Observatory
The Chico Community Observatory is also known as the Anita Ingrao Observatory. It is a philanthropic astronomical observatory managed by the Kiwanis Club of Greater Chico.
The museum is one of the first outer space "planetariums" that ever existed and is situated around Upper Bidwell Park. It is a unique place for family and friends in North state to explore the wonders of outer space.
The museum offers visitors the opportunity to handle telescopes and be able to view the celestial bodies. Here's a place to be knowledgeable about outer space and planetary objects.
Visits to this museum are free. Since its emergence, it has been a place for friends, families kids to come to experience the activities of the outside world. Planets, galaxies, and nebulas can be seen using the huge telescope present at the observatory.
The latest attraction in Chico Community Observatory is the Solar Sundays which starts from 11am to 1pm. Visitors can view the various displays of the sun. They get to be knowledgeable firsthand about the solar flares and their dark effect on the planet, and also sunspots that are gotten from strong magnetic fields are seen.
If you are yearning to learn more about outer space, view constellations at night, and learn about the myth and history behind them, the Chico Observatory Museum is a must-see during your visit.
Address: 1 Observatory Way, Chico, CA 95973, United States
12. Chico Art Center
Amongst the top fun things to do in Chico, CA, for art lovers is a visit to Chico Art Center.
The Chico Art Center was founded in 1956 and is committed to promoting visual art in the community.
This Center has encouraged visual art displays through several professional and gallery shows, rotating and permanent exhibitions, fine art instructions, art functions, and events.
The Chico features an 800-square foot gallery area with a state-of-the-art lighting system and displays many art pieces made by local artists.
There's a complete schedule for people interested in their art classes. This holds four times a year for a certain age gap, experience levels, and groups, along with art symposiums, special workshops, and exhibitions by invited artists.
Visitors can go through the local artist studios on a self-guided tour, allowing them to see and communicate with the artists.
Address: 450 Orange St # 6, Chico, CA 95928
13. Chico Museum
The
Chico History Museum
is situated in the central point of downtown Chico and is accommodated in the historic Andrew Library.
The museum is focused on exhibiting the historical information of Chico. It is situated very close to the California State University Campus. The museum shows important rotating and permanent exhibits and exhibits that show the legacy of Chico.
There are two galleries in the museum known as Carnegie and Patrick galleries with exhibits that display the Chinese temple, a native American exhibit, and a topographic map of Northern California.
The recent exhibit to find here is the 'Chico Through Time," which encompasses the various themes that cut across the history of Chico. There's an exhibit in Carnegie Gallery that shows the Chico's Original 19th century Chinese Temple with its two altars.
There is also an exhibit on Chico City Schools, showing memorable school displays from past to present. Another exhibit is the McIntyre Gallery that shows exhibits of Chico's participation in World War One. The gallery is focused on the historical wartimes of Chico's people.
Other exhibits are the Richardson springs, Early Chico Churches ( an installation in collaboration with the Chico State's Religious Studies intern Program), and Hooker Oak.
This answers what to do in Chico for a fun time, consider an addition to your checklist of things to do in Chico, CA. The Chico Museum is open for visitors from Thursday through Sunday.
Address: 141 Salem and 2nd St., Chico, CA 95928
14. Orient & Flume Art Glass Company
Orient & Flume Art Glass Company is into the art of manufacturing beautiful art glass pieces using contemporary and traditional motifs.
The art pieces are specially produced in the glass workshop, and visitors can tour around and watch how these handcrafted glass artworks are produced from start to finish.
The Orient and Flume art company is well known for its creativity in the design and manufacturing of prominent glass art pieces, and their works are found in famous museums around the globe.
The idea and inspiration for these art pieces are drawn from nature. The artworks are produced in luminous and crystal clear glass and several styles like vases, paperweights, and fruits.
Address:6702, 2161 Park Ave, Chico, CA 95928
15. Sycamore Pool
Sycamore Pool is a great swimming spot for people in this area and tourists alike. Construction of the Sycamore pool was achieved by cementing a part of the Big Chico Creek that has a continuous flow of water, and this makes it cold at all times
The Sycamore's pool Water level is maintained using a small dam, and this was done because the creek's water level might get low, making it a beautiful area for picnicking and swimming.
During the summer, lifeguards are always on duty to checkmate swimming activities around the area and ensure safety.
The One Mile Recreational surroundings feature spacious areas with grass having picnic tables for families, friends to hang out and enjoy the barbecue. A small vendor is also available known as The Dog House that offers snacks and drinks.
There's an annual event on New Year's Day known as the "Polar Bear Swim" for swimmers that can hold strong on icy waters.
Address: One Mile Recreation Area, Lower Bidwell Park, Chico, California
16. 20th Street Community Park
The 20th Street Community is situated in the center of South Chico and an open recreational facility that offers various equipment for public events, recreational and leisure activities.
The name the park is called was gotten from its location on 20th Street. The park occupies a landmass of 49 acres. It offers different park amenities such as picnic areas with tables and barbecue, two playgrounds for kids of different ages, volleyball courts, tennis courts: pickleball court, and horseshoe pits.
You can also find facilities like softball pitches, a gymnasium with basketball, dodgeball courts, complete restrooms, soccer fields, a volleyball court, and a multi-purpose sports field.
There's a whole lot of fun in this place. Their facilities are top-notch and a must-visit for anyone visiting Chico. The park is open all through the year.
Address: 1900 Dr. Martin Luther King Jr Pkwy, Chico, CA 95928,
17. Horseshoe Lake
Horseshoe Lake is an artificial lake situated in Bidwell Park, and it is used mainly for outdoor recreational activities.
The lake takes a U shape and can be seen when there is a high water level. This is a lovely scene to take nice photos with when you visit.
This lake offers lots of outdoor recreational activities like canoeing, swimming, fishing, and kayaking. The lake is filled annually with fish for a competition known as "Hooked on Fishing."
Visitors can access Horseshoe Lake by going through the Upper Park Road, Wildwood Avenue. There is a large parking lot, water fountains for hikers and lake users, and Modern restrooms.
Consider an addition to Horseshoe Lake to your bucket list of things to do in Chico, CA. It is one of Chico Attractions to visit.
Address: Upper Bidwell Park, Chico, California
18. Museum of Northern California Art
The Museum of Northern California is committed to supporting artworks of Northern California artists through various collections, collections of artworks, art-related educational programs, and exhibitions.
The Museum of Northern California houses different collections ranging from sculptures to photography, paintings, drawing, prints, and works from over 100 artists within Northern California.
Most of these artworks were made by Claudia Steel, Salvatore Casa, Ruth Ormerod, James Kuiper, Maia Peebles-Bright, David Hoppez, Steve Reoutt, Pail Di Pasqua and Ann Pierce, and many more.
The Northern California Art museum is open for visitors four days a week from Thursdays to Saturdays, 11am to 5pm.
Address: 900 Esplanade, Chico, CA 95926
19. Colman Memorial Community Museum
The Colman Memory Community Museum was established in 1976 by Lois Colman, the granddaughter of D.B Colman. She was one of the first persons to explore the Butte Creek Canyon.
The museum houses various artifacts concerned with Chico. These items include gold mining equipment, antique tools, 1800s clothing and objects, Chinese artifacts, old school materials and books, civil war memorabilia, and an Indian basket collection.
Visitors can also view displays of the bridges of Butte Creek Canyon exhibit, the New Maidu exhibit, and other various exhibits.
This is a must-see venue for anyone visiting Chico and a place to top your list of fun things to do in Chico. The place is open for the general public on Saturdays and Sundays from 1pm to 4pm.
Address: 13548 Centerville Rd, Chico, CA 95928
20. Bidwell-Sacramento River State Park
The Bidwell-Sacramento River State Park occupies a landmass of 349 acres, and it protects the riparian vegetation on the Sacramento River and the Big Chico Creek.
It is situated on the border between Glenn and Butte county and features a rich plant habitation and landscapes with beautiful sceneries.
The wildlife in the park consists of cottonwood trees, huge oak, elderberry bushes, wild grapes, many perennials, and blackberry, along with different types of birds and water animals like shad, salmon.
There are various day-use areas in the park, like the Pine Creek Day Use Area, the five-acre Irvine Finch River with a launch ramp and parking area, and the big Chico creek.
Address: 12105 River Rd, Chico, CA 95973,
Planning a California road trip? Here are things to do in Monterey, things to do in Solvang and places to visit in Santa Cruz for a memorable road trip.
21. 1078 Gallery
The 1078 Gallery was established in 1981. They offer installations, concerts, performances, and displays of various experimental and contemporary works of several artists of geographic and cultural diversity.
The gallery is famous for housing prominent and outstanding artworks from international and local artists. It has gained several awards for playing a key role in promoting cultural diversity in Chico.
Because of its recognition status in the artistic community, the gallery has received various grants and benefits from different bodies and the state.
The 1078 gallery is a great place to be and feast your eyes with endearing artworks from outstanding artists. The 1078 gallery is a place to check-in while touring in Chico, makes one of the best things to do in Chico, CA, for art lovers.
Address: 1710 Park Avenue, Chico, CA 95928
22. Chico Theater Company
The Chico Theatre Company is a romantic venue that organizes many locally made musical productions comedy throughout the year.
The Theatre kicked off in 2003, with a capacity hall of over 200. The theatre is focused on awakening the theatrical consciousness of the community and their interest in art performance.
The theatre also organizes events to encourage talents of upcoming artists and existing performers to get them to perform for different audiences ranging from adult theatre lovers to school groups.
The Chico Theatre Company is open for people to visit from Mondays to Saturday all year round. You can also book your seat reservation via their website and enjoy the fun.
Address: 166 E Eaton Rd # F, Chico, CA 95973,
23. Secret Trail Brewery
The Secret Trail Brewery is an indigenous-based company situated in the Barber area of South Chico that is committed to brewing unique and quality drinks.
The company is situated in a 3,200 square foot brewery with a production capacity of about 15 barrels and a state-of-the-art tasting room, and other varieties of signature brews.
This signature brew includes Lights Out Baltic Porter, Charlie and the Pastry Factory Imperial Stout, Out of Your Element Hazy Pale Ale, and Bout It! Northeast Double IPA and many others.
There's also a taproom in the Secret Tail Brewery that provides a relaxing space for visitors to stay and have a taste of these drinks. If you're a lover of good beer, here is a must-see during your visit. The brewery is available on Mondays to Sundays and closed on Tuesdays.
Address: 132 Meyers St Suite 120, Chico, CA
24. Sierra Nevada Brewing Co. Tours & Tastings
Amongst the fun things to do in Chico, CA, is a visit to Sierra Nevada Brewing Co.
The family-operated brewing company focuses on manufacturing various types of ales and premium beers and also allows tourists to go around the facility to have a look and taste of their brewing products.
The source of inspiration behind producing tasty and quality beers is drawn from the Sierra Nevada Mountains. Their beers are designed to be wild, bold, and strong like the mountains and are mixed using the best ingredients.
Sierra Nevada Brewing Co. also offers tourists the opportunity to go through their brewery facilities, like visiting the fermenters, brewhouse vessels, and packaging facility, knowing how the beer process is carried out, the ingredients used, and sampling the wares.
This is a great place to visit if you're a beer enthusiast. There's a whole lot to give you the best when you visit.
Address: 1075 East 20th Street, Chico, CA 95928
25. Bidwell Mansion
The Mansion is a well-known historic mansion and a home to General John Bidwell and Annie Bidwell, and they lived here from late 1868 until 1981.
John Bidwell started construction of this beautiful edifice on his 26,000 acres in 1865. After they tied the nuptial knots in 1868, the three Storey, 26 from Victorian Mansion, became apex Sacramento Valley's cultural and social center.
The Architect of this $60000 edifice is Henry W, Cleveland. The mansion was built with modern plumbing, water, and lighting systems during the construction, and every fitting in the house was done properly.
A historical state edifice and a museum, this mansion is listed on the National Register of Historic Places. It is available for tourists to visit and explore the interiors of the mansion.
A video is shown to visitors who cannot climb up the 50 stairs to access the second and floor of this mansion. Also available are a museum, theater, a comfortable lobby, and a gift shop.
Address: 525 Esplanade, Chico, CA 95926
26. DeGarmo Park
The DeGarmo Park is situated in Northwest Oof Chico and is a 36-acre Indigenous park that provides various facilities and equipment for the locals and tourists to enjoy.
The park also features a playground for children, multi-use turf fields, various picnic shelters, walking paths, a dog park where dogs can be unleashed, and modern restrooms.
You'll find the park interesting with all the amenities in stock, especially during weekends when the youth sports tournament are carried out.
The atmosphere here in DeGarmo Park is scintillating and enjoyable for anyone wanting to take some time off mundane and strenuous activities from home and work.
Address: 199 Leora Ct, Chico, CA 95973
27. Butte Creek Ecological Preserve
The Butte Creek Ecological Preserve Is situated 0.9 miles of the Butte Creek shoreline and a land area that preserves the Butte creek and Butte Creek Canyon.
This preserve is a direct link to the creek and a source of habitation for Chinook Salmon. During spring and summer times, the Canyon is coated with beautiful wildflowers.
The creek is also an abode for varieties of riparian vegetation. Visitors can watch and observe different types of birds like ducks, raptors, falcons, woodpeckers, shorebirds, and it's indeed a fabulous sight to behold.
The creek is a sure place to test your swimming skills and cool off during summer, and the sandy beaches are ideal for picnicking.
Address: 3199 Southgate Ln, Chico, CA 95928, United States
28. Gateway Science Museum
If you got kids wanting to tag along while visiting Chico, bring them while coming because the Gateway Science museum is a great place for kids.
The museum provides qualitative science interactive exhibits and activities that'll captivate the mind of kids and also activities in engineering, technology, and programming in the part of science.
Part of its goal is to ensure the development of science literacy amongst locals and tourists. The museum is also equipped with educational attractions for parents and adults.
The gateway science museum is open for visitors from Wednesday to Sunday all through the year.
This is one of the unique things to do in Chico, CA, with kids, consider an addition to your bucket list of Chico CA attractions to visit.
Address: 625 Esplanade, Chico, CA 95926
29. Bidwell Park
The Bidwell Park is an open park in Chico that provides various attraction points and an interesting nature park, making it a top attraction to have on your bucket list of things to do Chico.
The park has a length of 11 kilometers. It occupies 3,670 acres of beautiful terrain, having thick canopies of trees, Chico Municipal Golf Course, Chico formation sandstone, and unusual rock formations.
It's interesting to know that in California, Bidwell park is the third biggest municipal park. Interesting sites to catch your fancy includes Cedar Grove Horseshoe Lake, Caper Acres Playground, Alligator, Bear, and Salmon Hole, Devils kitchen, Monkeyface rock, and Diversion jam.
The park is split into lower and upper sections, and unique areas are the gorgeous pool constructed in the late 1920s with walls, concrete decks, and a base to house the Big choke Creek that provides a better experience for swimming.
Address: Old Chico Canyon Rd, Chico, CA 95928, United States
30. Upper Bidwell Park
Bidwell Park is a beautiful municipal park in the city of Chico with lots of charming attractions. The Park contains 3,670 acres (about 11 miles) of gorgeous landscapes.
Manzanita Avenue separates Bidwell Park into two areas, Upper and Lower Park. The area located east of Manzanita Avenue is called the Upper and Middle Park.
Upper Bidwell Park is tucked away in the Sierra Nevada Mountain foothills. This place has a steep landscape and consists of numerous rock formations like the Lovejoy Basalt rocks and Chico formation sandstone.
During your visit, you can go on a beautiful walk beside the hiking trails, rock climbing, enjoy the natural beauty of this place, or enjoy a family picnic.
Address: Old Chico Canyon Rd, Chico, CA 95928, USA
31. Two by Two Ranch & Petting Zoo
Two by Two Ranch & Petting Zoo is a family-owned and operated business in Chico, CA. Its owner Tina Cardin was in college at CSU Chico when she began the farm.
Tina is greatly assisted by her daughter Julia Cardin, and they are both passionate about livestock farming and teaching people about animals.
You can tour the farm, which is ideal for everyone, regardless of age. During the tour, you will be able to see different types of animals, such as goats, tortoises, an emu, cats, chickens, dogs, geese, turkeys, geese, pheasants, and others.
They also offer educational tours of the farm. It is also an ideal place to host special events, including anniversaries, birthday parties, etc.
Address: 13080 Hosler Ave, Chico, CA 95973, USA
Would you like to explore other cities in California?, here is a list of things to do in San Bernardino , things to do in Santa Barbara and fun things to do in Simi Valley for a fun exploration of California.
Plan a Trip to Chico
Chico is a great place to be, with lots of attractions, every second spent here has a storyline of its own, and it's something one has to be part of.
If you're planning on having a vacation, whether with friends, family or with a friend, Chico should be your number one priority as there are lots of memories to hold onto after a visit to this place.
Create your bucket list of things to do in Chico, CA, pin this guide to aid with your list.