Looking for the best & fun things to do in Lake Arrowhead?
Do you wish to go for a thrilling, enjoyable adventure while you take on numerous attractions and activities?
Pack your bags and set out for a memorable trip in Lake Arrowhead.
Take advantage of some of the top activities you can do at Lake Arrowhead, CA, like enjoying nature, tasting the local cuisine that is delicious and taking amazing tours and visiting an amusement park taking part in numerous water activities, and more.
Your dream vacation can become real by looking through this hand-picked selection of best things to do in Lake Arrowhead, CA.
Things to do in Lake Arrowhead
1. Lake Arrowhead Queen
Visiting the Lake Arrowhead Queen is an hour boat ride through the picturesque views. You will be shown your way around by a Captain, who will explain in detail everything you need to know about this place.
You will get to know about the rich history of the place, renowned celebrity homes around the Lake. You are going to find the tour interesting, interacting, hilarious, and captivating.
To enjoy the ride at its fullest, try to visit when it's not cold or rainy. The boats to find here are spacious, comfortable, and relaxing, and they offer private rentals for unique events like engagements, parties, birthday parties, and more.
You can treat your spouse or partner to a fancy date by having a romantic ride together, appreciating the area, and admiring the scenic views as you ride along with your captain.
Address: 28200 CA-189 c100, Lake Arrowhead, CA 92352, United States
2. Tudor House
If you are searching for a place to have outstanding entertainment while being treated to a delicious meal, the Tudor house is where you need to be.
One of the ideal things to do in Lake Arrowhead this evening is watching live filming while you eat delicious food at the Tudor house. Various live shows and performances are held regularly in the historic Tudor-style home.
The Tudor house features many live shows such as comedic acts, theoretical productions, jazz performances, and many others.
Here's a nice place to have a delightful dinner with family and loved ones. Consider Tudor House a must-see during your visit.
800 Arrowhead Villa Rd, Lake Arrowhead, CA 92352,
3. Mountain Arts Network & Gallery
This is the finest gallery you will find around Lake Arrowhead; The Gallery displays artworks of local artists. The artworks to see here are oil paintings, photography, jewelry, handmade crafts, and many more.
Art classes are organized regularly to assist and encourage upcoming artists and give them better knowledge about the craft and how to be better at it.
The Gallery is open to be explored by everyone; the works to find here are amazing and beautiful.
You can opt-in for their classes if you are living around the area and learn several skills like Chinese brush painting, How to make jewelry, oil painting, and others.
Address: 28200 CA-189, Lake Arrowhead
4. Grass Valley Park
The Grass Valley Park is beautiful and tranquil, nestled on the beachside of a small lake called Grass Valley.
This is a great place to have a quality fun time with your family, partner, and friends as you enjoy a beautiful outdoor experience.
The Grass Valley Park has good amenities such as modern restrooms, picnic spots with grills, free parking spaces, grassy fields, and a large playground.
There are so many outdoor activities to engage yourself with, like watching your kids enjoy the playground, grilling juicy Barbeques, playing catch with your dog, fishing, having a picnic, and many others.
Address: 629 Golf Course Rd Lake Arrowhead, CA 92352
5. Lake Arrowhead Country Club
The Lake Arrowhead Country Club is serene and beautiful, providing the ideal retreat for tourists in a lovely and properly kept landscape.
It is one of the perfect places to find in Lake Arrowhead; it features an 18 hole golf course, various sports courts, a bar and restaurant, racket facilities, and many more.
You can visit with family and friends and try your hands on playing pickleball or bocce ball, sipping quality wine, enjoying sweet snacks on a patio, golfing, tennis and others.
Lake Arrowhead Country Club is a good place to be and should be on your checklist of fun things to do in Lake Arrowhead.
Address: 250 Golf Course Rd Lake Arrowhead, CA 92352
6. The Grapevine
The Grapevine is a popular retail shop for wine nestled on the shores of Lake Arrowhead. If you have a good taste for great wine, the Grapevine is a must-see for you when you visit.
It provides visitors with an exclusive wine bar with world-class wine, various tasty snacks, an outdoor deck, and a postcard-perfect lakefront.
Here's a good relaxation spot as you admire the Lakefront scenic views and sip your wine. There are so many varieties of wine to choose.
You can also try out their snack options like their deli sandwiches, short rib riders, cheese fondue, Italian olives, and many more.
Address: 28200 CA-189 c210, Lake Arrowhead, CA 92352,
7. Church of Woods
The Church of Woods is a huge attraction in Lake Arrowhead head is led by Pastor Rod Skins.
The Purpose-driven Church is keen on supporting community core values and is seen as a supporting pillar through the teachings of Pastor Rod, which takes place every Sunday by 9am and 11am .
The church also features outdoor activities and programs like their Service Opportunity Sundays, game nights, dedicated ministries for women and children, sermon live streams, and others.
The Church of Woods also assists missionaries financially, prayerfully, providing support to individuals in need and many others. You can be a part of their mission work.
Address: 1410 Calgary Dr, Lake Arrowhead, CA 92352,
8. Enjoy a smooth ride in Lake Arrowhead with ATV Adventures
If you're in Lake Arrowhead, one of the best things to do is visiting the ATV adventure. ATV rides are in different parts of the world, but none of them are astonishing and exciting compared to the one here.
The tours here are fully guided; one part of it includes training before heading out for a ride. This is done to ensure safety and an exciting ride for you.
It's super exciting riding on different terrains, and the trails to find here are super amazing. You can ride your way across the mountains and mountain tops. You must be at least 14 years old to participate.
This is a great place to have some fun and let off some mundane moments from your life. The place is open daily from 8am to 7pm
Address: CA-173, Lake Arrowhead, CA 92352,
9. Visit the Lake Gregory Regional Park
Lake Gregory Regional Park is filled with lots of fun and entertainment. It is an ideal spot to spend some fun time with family and friends, and should be on your checklist of things to do in Lake Arrowhead.
In the park, there are many waterslides where you can play and reminisce on precious childhood moments. There are pools around too.
Other recreational activities to engage in includes shore fishing, paddle boarding, sand volleyball, Basketball, Kayaking, hiking trails, Sailboarding, and lots more
You can also have some fun time boating in the Lake that's inside the park. You can also go fishing in the Lake as there are many trout fish inside.
Address: 24171 Lake Dr, Crestline, CA 92325, United States
For more of California attractions and activities, check out our guides on paces to visit in Pacifica, Simi Valley, and Monterey.
10. Have a fun day at Skypark at Santa's Village
If you're planning to have a fun family vacation? SkyPark at Santa's village, Lake Arrowhead, is filled with idyllic exciting activities for you and your family.
The adventure park is family-oriented and sits on 230 acres of lush forest. It features both winter and summer activities, a robust conservation program, character exhibitions of Santa, log cabins, shops, and restaurants.
There are recreational activities to enjoy such as hiking, biking, archery, fishing, rock climbing, zip-lining, ax throwing, and many more.
Santa's village completely changes during the holiday season into a Christmas miracle, and visitors get the opportunity to have fun and breakfast with Santa.
Skylark is open throughout the year from Thursdays – Sundays, 9pm to 6pm, and during the the holiday season.
Address: 28950 CA-18, Skyforest, CA 92385, United States
11. Heaps Peak Arboretum
The Heaps Peak Arboretum occupies 30 acres of landmass and contains 30+ species of California Flora. It might interest you to know that this site was used for lumber harvesting activities which later became a dumping site.
The site was revamped by a school teacher with support from volunteers, who came together and started the Rim of the World Interpretative Association that handles and maintains the arboretum.
If you're a lover of nature, this is a nice place to be enlightened about California's fauna wildlife. Visitors can go on a guided nature walk, visit the butterfly garden, walk along the Sequoia studded trail and also buy native plants to bring home.
The arboretum is available for guests all through the year, admission into the place is free, but an Adventure fee of 5$ is to be paid.
Address: 29358 Rim of the World Hwy #18, Skyforest, CA 92385, United States
12. Visit the animals at Big Bear Alpine Zoo
If you are a lover of animals and would like to see some beautiful exotic breeds, then visit the Big Bear Alpine zoo for a wonderful experience up close.
The facility is a safe haven for imprinted wild animals, injured and orphaned animals. The facility takes good care of these animals until they heal and can fend for themselves.
Most of the animals brought in for rehabilitation are sent back to their domestic environment successfully. Those that remain at the zoo for display are either way too imprinted by humans or were severely injured and cannot survive if released.
If you have kids wanting to tag along, come with them to have a glamorous experience in the Bear Alpine zoo, the environment is beautiful and tidy.
Address: 747 Club View Dr, Big Bear Lake, CA 92315, United States
13. Check out the Mountain History Museum
If you are a history enthusiast, the Mountain History Museum is a place to be and should be on your top list of fun things to do in Lake Arrowhead.
The historic Museum houses exhibits and galleries that explain the history and happenings of the past. Special historical events are also held here.
Visitors get to see exhibits ranging from local artworks, scale models, old photographs, artifacts, and many more. The museum also organizes fun events such as one of a kind tour options, lectures, antique car shows, and others
Several movie celebrities occupy lake wood arrow and famous stars. If you want to have firsthand information on their history, then you should visit this area.
A visit to this wonderful museum is one of the best fun things to do in Lake Arrowhead, CA, for history enthusiasts.
Address: 27176 Peninsula Dr, Lake Arrowhead, CA 92352, United States
14. Bullworx Fitness
If you're in Lake Arrowhead head and intend to have a good routine workout, then the Bullworx Fitness center is a must-visit when you're here.
The workout center provides different workout classes daily, from meditation to strength training and yoga classes. The gym house is surrounded by tall pine trees and offers a good atmosphere for meditation and spiritual exercise.
The gym features a yoga practice called Jnana-Hatha, a combination of standard yoga practices that helps to improve the mind. Another is restorative yoga, which is open to everyone, no matter your age.
There are different types of workout machines available to keep your body fit and in good shape. They have an ideal workout schedule with fitness trainers to help you thread successfully on your fitness journey.
Address: 29001 Oak Terrace, Cedar Glen, CA 92321, United States
15. Enjoy Lollipop Park
If you're looking for some fun things to do in Lake Arrowhead with family and kids, consider adding Lollipop Park to your bucket list. The park is home to numerous picturesque attractions that promise a lot of fun for your families and friends.
It has facilities such as a go-kart track, spinning around in a carousel, a candy store, spinning cups, food concessionaires, train rides, a bouncy castle, and many more.
The kids will love this place; there are lots of fun memories they'll have after visiting. There are other entertaining points, such as a miniature golf course and bumper cars.
Everything you need to keep you entertained is available in this attraction, and there is a pirate show displayed on a ship that is really fun to watch.
Address: 28200 CA-189, Lake Arrowhead, CA 92352, United States
Planning an Indiana road trip? also, check out our list of things to do in Terre Haute and things to do Michigan City in for a fun Indiana trip
16. Wildhaven Ranch
If you're planning a vacation in Lake Arrowhead, the Wildhaven Ranch should be on your top list of things to do. This place attracts myriads of people from different parts of the world.
The animals to find here are wild, and you'll definitely want to have a close-up experience with them. There are several activities visitors are allowed to do, such as interacting with animals like raccoons, viewing and feeding bears, observing wildlife, coyotes, hawks, snakes, and many more.
Here is a place to visit other than the zoo to view wild animals and be knowledgeable about them. Here is more like a rehabilitation center for endangered animals; the animals are well taken care of.
Self-guided tours are not allowed in the ranch, however the ranch is open all year round if the weather is nice.
Address: 29453 Pineridge Dr, Cedar Glen, CA 92321, United States
17. Mackay Park
Mackay Park is one out of many parks to be found in Lake arrowhead. It is an ideal spot for families and friends, and it has a children-friendly environment and amenities.
If you're looking for a place that doesn't entail breaking a bank, somewhere that fits your budget for you and your kids, the Mackay Park got everyone covered.
The park features a wide range of facilities for you to have a pleasant time, such as large playgrounds, paved paths, large spaces for running, sports court kits, and more.
You can also do some quick reading in their relaxing spots while your kids have some fun time with other children playing volleyball or basketball, biking around, throwing a ball or frisbee and lots more.
A visit to Mackay Park is one of the most fun things to do in Lake Arrowhead with the family.
Address: 321 Rouse Ranch Rd, Lake Arrowhead, CA 92402
18. Rim Nordic Ski Area
The Rim Nordic Ski Area is a place to be if you're a fan of skiing and should be on your top list of things to do when you're in Lake Arrowhead.
The Nordic Ski Area is simply one of the best around Lake Arrowhead to try out your skiing skill. The place is overwhelming, especially during the fall season, the snow falls shines brightly under the sun.
During summer times, there are activities lined up for everyone. You can do cross country skiing here, shoe snowing and others.
When the snow is gone during the summer, visitors try to engage themselves in mountain biking or cycling. A snack bar is available to get some edible items.
Address: 35050 CA-18, Running Springs, CA 92382, United States
19. Climb the Strawberry Peak
The Strawberry Peak is 6,164 feet and at the highest level in the San Gabriel mountains front range. You might be wondering how it got its name? It's because of the enormous wild strawberries in the area.
The Mountain features a 7.5-mile hiking trail that is properly maintained. Hiking here is beautiful as the summit has outstanding views of the Mojave Desert and Baldy, Mt. Wilson, and also a historical fire lookout tunnel constructed in 1933.
Visitors are permitted into the fire lookout if the staff are available, so they become knowledgeable about it and have an awesome view of the surrounding areas.
The fire lookout tower opens from 9pm-5pm memorial day to labor day and during the fall months on weekends.
Tourists can hike their way to the top of the Mountain, though it is really a hard one getting to the apex level but you'll be glad you did because of the breathtaking views.
Address: Strawberry Lookout Rd, Twin Peaks, CA 92391, United States
20. Go camping at Silverwood Lake State Recreation Area
Are you in for an adventure? If yes, add a visit to Silverwood Lake State Recreation Area to your checklist of fun things to do in Lake Arrowhead, CA.
Silverwood Lake State Recreation Area welcomes all families no matter the size to enjoy all the recreational activities present from swimming and fishing to hiking and camping. The Silverwood lake is 249 feet.
The recreational center attracts myriads of people due to its popularity in Lake Arrowhead, and so the park shuts its doors when the whole place is filled.
This usually happens during summertime. It is advisable to be there much earlier so as to spend quality time.
Camping here is fun and lovely at night; there are lodge cabins available. You can have a good time with family and take your mind off mundane things.
Address: 14651 Cedar Cir, Hesperia, CA 92345, United States
21. Watch the skies at Mountain Skies Astronomy Village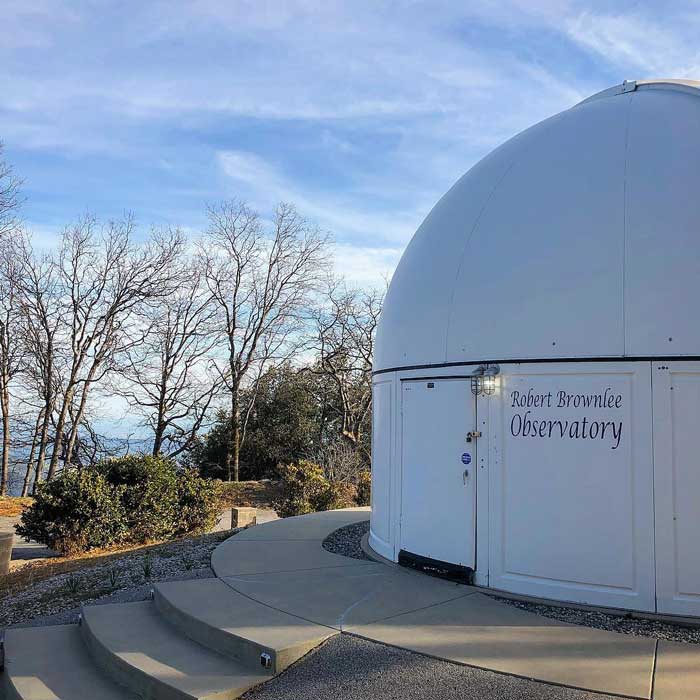 The Mountain Skies Astronomical Village was founded in 1989, and if you've been longing to have a closer view of how the stars look, then this is a place to be as it is affordable.
If you're a fan of outer space, the galaxies, and planetary objects, this place must see. It houses an ultra-modern telescope, on-site tours, a gift shop, and a team of knowledgeable professionals.
Have a firsthand view of the galaxies and what outer space looks like by looking through the gigantic telescope.
The Astronomical center also holds special events and workshops to help people know more about outer space.
After touring through the area, you can visit their gift shop to purchase items like books, toys, board games, telescopes, and others.
Address: 2001 Observatory Way, Lake Arrowhead, CA 92352, United States
22. Take a walk around Lake Arrowhead Village
If you're searching for a place to get thrilled with quality entertainment, Lake Arrowhead Village is the ideal place to be and should be on your top list of things to do.
If you intend to take your spouse on a beautiful date, this is the best spot you can choose. Also want to go on a shopping binge? This is the ideal place for you.
There are plenty of unique stores to buy stuff and exquisite restaurants to stop by and have some delicious meals. Everything to find here is quality and at its best.
Various festivals and events are hosted throughout the year. During October, you can visit to be part of their Oktoberfest or during Christmas to join their Christmas Parade. The events are fun and lovely.
Exploring Lake Arrowhead Village is one of the best fun things to do in Lake Arrowhead with the family as there something for everyone to enjoy.
Address: 28200 CA-189, Lake Arrowhead, CA 92352, United States
23. The Lakefront Tap Room Bar and Kitchen
The Lakefront Tap Room Bar and Kitchen is an all-American full-service restaurant. It has a serene environment and a sizable menu for everyone.
After a long tour, you'll definitely need a place to eat and cool your head off. Consider visiting the Lakefront Tap Room Bar and Kitchen. It is a perfect place to relax your mind because of its cozy ambiance.
You can treat yourself to freshly prepared and delicious meals cooked in restaurants. It features varieties of dishes such as yummy salads, hotdogs, sweet hamburgers, and lots more.
You can visit during weekends and have a taste of their alcoholic mix and sweet cocktail as you listen to live bands or be a part of the community event
Address: 28200 CA-189 E-200, Lake Arrowhead, CA 92352, United States
24. Snow Valley Mountain Resort
Snow Valley Mountain Resort
is found only 24 miles from the city.
It consists of several intriguing features, including the snowfalls where you can carry out skiing.
The resort is a great choice for skiers, and the charming snow makes it a location for snowboarding.
If you're a beginner, there are professional experts dedicated to providing classes to help increase your skill in snowboarding and skiing.
25. Saddleback Inn
If you're still searching for a nice lodge to reside in, why not book a room in one of the best resorts in Lake Arrowhead?
Saddleback Inn was founded in 1917. It is open to everyone who yearns for an incredible lodging experience.
The hotel offers guests a relaxed and mesmerizing environment where they can spend the whole day.
There is nothing but contemporary amenities plus exceptional services, offering a home away from home experience.
Saddleback Inn offers a menu featuring a large collection of meals with live entertainment for guests to have fun.
26. Tea & Coffee Exchange
Having a cup of coffee directly from Tea & Coffee Exchange is one of the best things to do in Lake Arrowhead.
Tea & Coffee Exchange is the best place to grab a delicious cup of beverage. They operate two other locations in Hollywood and Bear Lake.
They offer a wide variety of flavors of Coffee Espresso, such as Cafe Latte, Americano, cafe breve, and cappuccino.
Make sure you try out their delicious Hot Cider chocolate, including mocha, macchiato, and Americano iced.
Why not try out some samples of iced Tea, such as Green tea, Black tea, and Herbal fruity? If you want something sweet, you can opt for creamy Frappes, Espresso Dairy with Frappes, or Fruity smoothies.
Tea & Coffee Exchange also serves a wide range of breakfast fares such as crepes, sandwiches, and more.
27. McKay Park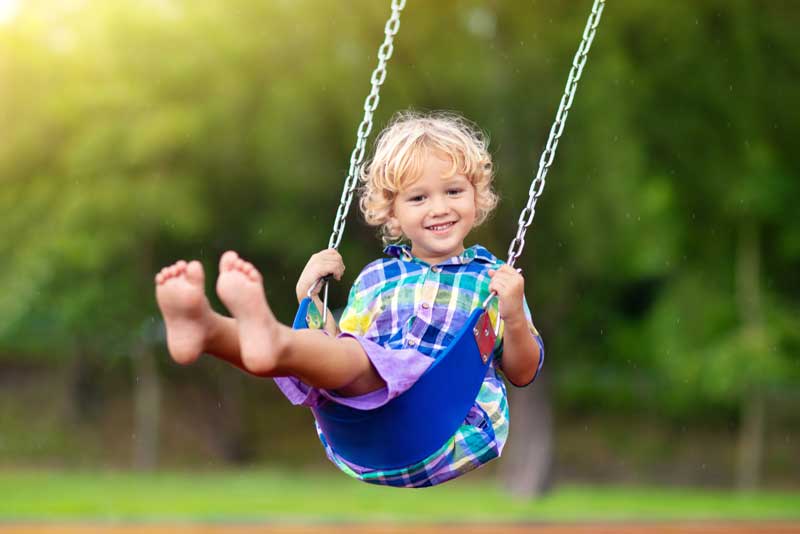 McKay Park is not the typical park where you get to engage in several activities or nature trips but where you can relax and relieve stress.
The Park is the only public park in Lake Arrowhead, which was named in honor of Audrey Mackey and Jeremiah Mackay, her grandson, an old resident of the region.
You can enjoy amazing views of the village with Papoose Lake and a soothing walk on the walking route.
There is a dog park for your furry friend, plus a massive picnic region for numerous families and friends to hang out.
McKay Park features a play area comprised of a zip line, swings, rock climbing walls, and a jungle gym where you can challenge yourself.
There is a volleyball, exercise equipment, and a basketball court where you and your pals can compete against each other.
28. The Lakefront Taproom Bar & Kitchen
The Lakefront Taproom Bar & Kitchen is one of the eateries that offer the tastiest meals and drinks on the balcony, offering a great view of the lake.
As a full-time restaurant, it offers hand-crafted meals, with rotational drinks on tap for seasonal cocktails and wines in bottles and cans.
Have a bite of their starters, such as Crispy Cauliflower Bites, Cheese Curds, and Beer Mac and Cheese.
The Lakefront Taproom Bar & Kitchen serves taproom salad, chopped caesar, seared Ahi tuna or grilled chicken with salad, and more.
They also serve a variety of juicy burgers such as the tap room burger, the Aged Cheddar Burger, the Barbecue Bacon Burger, and more.
The restaurant offers vegan and gluten-free options with live music performances on Saturdays and Fridays.
29. Lake Arrowhead Village Concert Series
For a fun-filled and exciting summer with the best outdoor entertainment event in Southern California, attend Lake Arrowhead Village Concert Series.
Lake Arrowhead Village Concert Series is held annually and is open free from Memorial Day to Labor Day weekend.
Do well to visit on time and enjoy some nice drinks at Beer Garden. Also, join the dance, have fun and sing along with the music presented by talented artists.
You can enjoy the night with several rocks and country music plus hits from the 70s to 90s. Lake Arrowhead Village Concert Series is an important operation provider fundraiser which assists households at inland Empire.
30. Aztec Falls
Located about 14 minutes from Lakewood, Aztec Falls is a favorite place for tourists who love and appreciate water activities.
One of the best features of the Aztec Falls is the Pacific crest trail and the fact that the water is cool and perfect to get soaked in.
Want to check out more cities in California? here are guides on Redwood City, Riverside, Santa Barbara, and Irvine for a fun California exploration.
Plan your trip to Lake Arrowhead
Lake Arrowhead is indeed a great place to have some good quality time. The place is surrounded by wildlife, like other cities where you find shops and high skyscrapers.
There is something here from the list of things to do that'll interest you to consider Lake Arrowhead an option for your next vacation.