How well do you know New Buffalo, Michigan, and what are the fun things to do in New Buffalo, MI?
New Buffalo, Michigan, is a wonderful town located at the mouth of the Galien River on Michigan's West Coast, just north of the Indiana border. It is a small but well-known city in Berrien County in the U.S. State of Michigan, with a small population of about 1,883 people (according to the U.S.' 2010 census).
New Buffalo is a place that welcomes visitors with a huge and modern refuge harbor, an around-the-clock public boat lunch, and a complete service transient dock equipment. The city has numerous shops, accommodations, restaurants, and recreational opportunities.
New Buffalo is also home to Southwestern Michigan's first gambling casino, the Four Winds Resort and Silver Creek Event Center. You'll often find something happening and worth doing in New Buffalo. We've provided a brief rundown of top things to do in New Buffalo, Michigan.
Things to Do in New Buffalo
1. New Buffalo Beach
If you love to go on beach excursions, add a visit to New Buffalo Beach to your list of things to do in New Buffalo.
The beach has well-constructed pathways that allow beachgoers to easily access the facilities and move about freely.
This location is near downtown New Buffalo and the Galien River outlet. You will be able to enjoy the beach's vastness and open spaces.
You can engage in a variety of water sports while at the beach, including fishing, swimming, and boating.
Nearby, the Lions Pavilion Park offers entertainment for visitors. The beach is kept in excellent condition, making it possible for you to relax.
Address: 200 Marquette Dr, New Buffalo, MI 49117, United States
2. Four Winds Casino, New Buffalo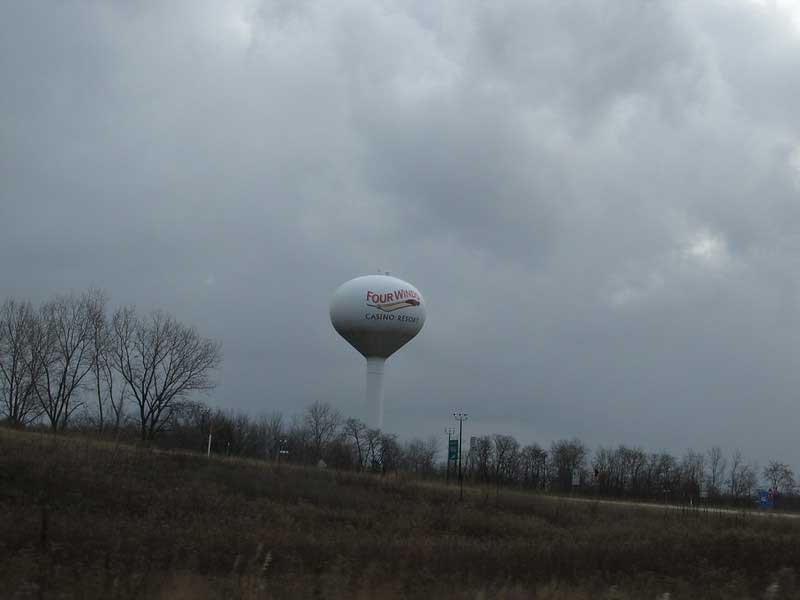 Located in New Buffalo, Four Winds Casino is regarded as the first gambling casino in Southwestern Michigan. There are many activities and things you can occupy your time with within Four Winds Casino, including games like casinos, astounding pools, etc.
It offers a world-class hotel room and amenities you can ever find at a luxury resort. The hotel in Four Wind Casino comprises 415 luxury rooms, suites and VIP suites, accompanied by world-class guest service and all the unique touches.
With the Four Winds Casino, you can always look forward to seeing the most astounding elegant decorations and comfortable accommodations, wonderful cuisine, enjoyable entertainment, and nightlife from one of the best hotels in New Buffalo.
Address: 11111 Wilson Road, New Buffalo, MI 49117-8888
3. Harbor Country Adventures
Are you looking for places to visit in New Buffalo? New Buffalo offers you an adventurous moment in Harbor Country Adventures that is worth your time. The Harbor Country Adventures offers High-Seas Thrills & Taste-Tempting Chills for fun, be it by land or by sea.
This adventure also features highlight-reel moments, like high-speed boat tours, Classic Lake tours aboard the Emita II, luxury coach wine-country tours, and luxury limo bus rentals for self-guided explorers. It is one of the very best in the entire Michigan City in offering go-to adventure service.
It doesn't end there, as this adventure provides pleasure and adventurous moments in a thrill ride on the high seas of Lake Michigan or chills at scenic wineries or artisan breweries and distilleries. Arise, tour the city, explore and enjoy pleasurable moments with the Harbor Country Adventures.
Address: New Buffalo, MI, USA
4. Fishing Charters
If you are looking to be more involved in fishing activities than just sightseeing, a charter fishing boat is a great option.
These charters are also available for sightseeing or sunset views. This is a great opportunity to experience sportfishing on your own.
In the Southern Lake Basin, you will find a variety of fish species, including freshwater drum, coho salmon, and jumbo perch.
Enjoy some water-based fun with your fishing adventures. Both novice and expert anglers can enjoy fishing activities.
This guide will give you information about local fish species. Arrange your charter fishing trip for recreational fishing.
5. Go Sailing
Sailing is the best way to enjoy your water excursions without having to resort to only fishing.
Several companies offer this service. This is a fun way to enjoy the roughness of the ocean without being in danger.
A guide and operator will accompany you during the activities. These will make sailing fun and enjoyable.
If you're looking for a private ride, a personalized sailboat can also be arranged. You can either sail the boat with the captain or take full control if you are more experienced.
Take a sunset cruise onboard the boat or Enjoy the autumn panoramic sunset view. On request, other types of sightseeing boat charters are possible.
6. New Buffalo Railroad Museum
New Buffalo Railroad Museum is located in New Buffalo and focuses on the railroad's history.
This place was founded in 1989 and featured many items that showcase the railroad industry as well as the infrastructure that has developed in and around the city.
The museum features photographs and documents that relate to railroad development.
A miniature railroad model illustrates most of the components of a railroad setup. Train enthusiasts will love this museum.
You will share a lot of information with your children about railroad history and the industry.
The museum has exhibits and collections that highlight the New Buffalo heritage. These collections have historical value, so you'll enjoy looking at them.
A visit to this museum is one of the best things to do in New Buffalo if you are interested in the railroad history in the city.
Address: 530 S Whittaker St, New Buffalo, MI 49117, United States
7. Galien River County Park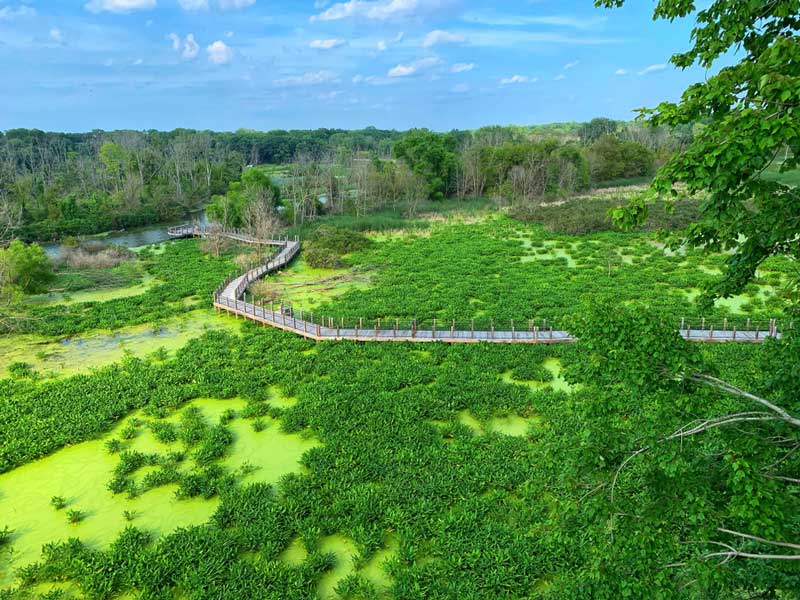 This property was established on 86 acres of land space in 2001. It has a mixture of upland and wetland habitats along its riverfront.
The marshland is made up of a portion of the wetland along with the river mouth. A number of special platforms for river and fishing viewing have been constructed.
These features can also be accessed via hard-surfaced trails. Enjoy a day of casual hiking while taking in the beauty of nature at the Galien River County Park.
This place is best visited in the morning or early evening to observe the wildlife.
The park is open every day from morning till evening but is closed in winter due to safety concerns.
Admission into the park is free, and it is ideal for casual hiking, wildlife observation, and other nature trips.
Galien River County Park has both paved and rugged hiking trails. These walkways are ADA-compliant, and fishing is permitted.
Address: 17424 Red Arrow Hwy, New Buffalo, MI 49117, United States
8. Grape & Grain Tours
New Buffalo has also offered another fantastic place to explore in the Grape and Grain Tours. It offers various tours throughout the Southwestern Michigan region, especially for wine, beer, or spirits lovers. In Grape & Grain Tours, you are provided with set tours, private tours and shuttle services.
As Southwestern Michigan's Premier Tour Company, the Grape & Grain Tours also features a tour bus business specializing in customized tours of the local Wineries, Breweries and Distilleries in the Southwestern Michigan area.
It also provides a lot of different places to pick from. For instance, you are free to hop aboard during one of their scheduled Friday, Saturday or Sunday tours. Immediately you've contacted them; they will customize a route for you that can carry up to 14 guests, with free tasting fees and lunch in the wine tours.
Address: New Buffalo, Bridgman Southwest Michigan, USA
Are you planning a trip to Mexico and wondering what to do? here is a guide on things to do in Rosarito, things to do in Tijuana, and fun things to do in Puerto Vallarta for a memorable vacation.
9. Turtle Pond Trail
If you enjoy hiking, add exploring the Turtle Pond Trail to your list of things to do in New Buffalo.
Turtle Pond Trail runs for half a mile along rail tracks. This trail offers the best chance to see the local fauna and flora.
You can enjoy your picnic at various spaces on the trail. Many of the plants you see here are native to this region.
There are seasonal wetlands as well as a beach-maple wood forest. The Turtle Creek Stream runs along the northern end of the property.
Many spots have been created along the trail for visitors to relax, enjoy nature and take in the views.
There are many types of birds, turtles, and frogs that you will see along the trail.
10. Stateline Stables, New Buffalo
Stateline Stables is a 30-acre horse farm located in La Porte, New Buffalo, which consist of a three-bedroom apartment with two bathrooms featuring attractive country land with a pond. It contains a 50 stall barn with a large indoor and two big outdoor arenas with perfect footing.
If you are an animal lover, you can make the Stateline Stables a centerpiece of your New Buffalo vacation itinerary. It features every discipline, including riding lessons, boarding, camps, horse shows, trail rides and horse rentals. Here, you can come with your fishing poles and plan to relax or rest.
You are allowed access to the pond and patio at the beach, but swimming is your own risk because it is a pond and not a pool. In other words, there's no available lifeguard, and the pond is 11feet deep in the middle. You are free to fish, but with your poles (catch and release).
Address: La Porte, In, New Buffalo, Michigan
11. Silver Creek Event Center
Silver Creek Event Center boasts lots of live entertainment regularly and is worth adding to your list of places to visit in Nee Buffalo.
Events include entertainment, dancing, and stand-up comedy. The venue has one of the most up-to-date acoustic equipment.
Entertainment stars might be some of the most prominent names in show business. Enjoy the variety of music from country to rock.
It is part of Four Winds Enterprise and covers 17,000 square feet, which can hold a lot of people.
Even a small event can be organized for a small number of people. See the event calendar to book a seat online.
Address: 11111 Wilson Rd, New Buffalo, MI 49117, United States
12. Golf Clubs
A great place to improve your golfing skills is a golf club. You can also visit the Whittaker Woods and Dunes Club golf clubs.
It was a 9-hole golf club that opened in 1991. For golfers of different skill levels, there are several sets of tees available.
The Whittaker Golf Club in Southwest Michigan is located just 90 minutes from downtown Chicago. It is also close to the Indiana state line.
Even the most skilled golfers will find this place challenging. This diverse landscape includes wetlands, ponds, and forests.
The public golf course features 18 holes. Online reservations are possible. You can improve your skills, or simply play with friends.
When visiting New Buffalo, Michigan, you don't have to miss any of your golf sessions.
13. Winery Tour
Do you want to drink alcohol in beautiful scenery? If yes, You can arrange a winery tour to visit the farms involved in winemaking.
Depending on the arrangement made by the tour organizer, you may be able to visit a few wineries.
During this tour, you will be able to taste delicate wines. Lunch is included in the tour package. This exciting trip will be a great experience.
The tour is well worth the few hours as you will witness beautiful scenery throughout the tour.
The wine is made at the estates, and it is then bottled in small quantities. This climate is comparable to that of some European wine-producing areas.
These wines are easy to drink and can be enjoyed with any regular food.
14. Indian Summer Boutique
Indian Summer is a women's boutique owned by Elise Mauro and established in 2000 in New Buffalo. It is a boutique that features the best in women's clothing, astounding jewellery, and wonderful accessories to go with it.
In 2016, a fashion truck was added to it, with a second location in Chesterton. It features local farmer markets that include brands like Sympli, Oh My Gauze, Habitat, JAG Jeans, PLANET, LIV, Johnny Was, Jeff Lieb Jewelry, Chalet, Moonlight, Lysse, and Bernie Mey Shoes, amongst others, in all sizes.
Address: 439 S Whittaker Street, New Buffalo, Michigan, USA 49117
15. Captain Mike's Fun
Captain Mike's Fun Park offers great family fun and is perfect for adding to your checklist of things to do in New Buffalo if you are in the city with kids.
The park has many interesting features, including bumper cars, water rides, arcade games, and jump shots.
Choose the activity that you enjoy most and want to do. Enjoy hours of fun with your family. This is a wonderful place to unwind and relax.
If you are going to be in the water for rides or other activities, make sure to arrive prepared.
Address: 10975 Red Arrow Hwy, Bridgman, MI 49106, United States
Planning a vacation in Michigan? do check out our list of things to do in Kalamazoo, and things to do in Bay City for a memorable vacation.
16. Township Memorial Park
If you are bringing your children along, add a visit to the Township Memorial Park to your list of things to do in New Buffalo.
You will find many entertainment options here for young children. You can supervise them from the side as they enjoy the playground.
There are many other things in the park, beyond just the playground, one of which is the splash pad.
If you're looking to exercise, visit the exercise area. Other amenities include a basketball court, hiking trail, and bocce court.
You can visit the pavilion, which has picnic tables for picnicking, and the small amphitheater in the park for entertainment.
You don't have to pay anything to use these facilities. This is where you can enjoy outdoor recreation and nature preservation for free.
The city parks department maintains the public space, which is open to the public.
17. New Buffalo Art Gallery
Are you searching for the best sightseeing adventure? We advise you to think no further than New Buffalo Art Gallery, which offers you the best variety of raw art designs and paintings. The art gallery was established during the pandemic to provide elating moments for people in those agonizing moments.
The art gallery is owned by a young couple who desires to spread good vibes via the art gallery. Their goal is to offer premium limited edition beach art at affordable prices. In the art gallery shop, you can find the best art for your new house.
If you are an art lover, you will be attracted to this New Buffalo Art Gallery. Meanwhile, it also features event centers with an open layout, eye-catching flooring, white walls, and a downtown location. It was established out of good vibes and hard work to give out better vibes and good values.
Address: 137 N Whittaker St, New Buffalo, MI 49117, USA
18. Evolve Spa
Evolve Spa boasts a variety of beauty and skincare services, including manicure, pedicure and facials, anti-aging treatments, and bronzing.
Relax in a peaceful environment and let go of all your stress. You can rejuvenate your body with these amazing physical treatments.
You will enjoy the Spa'sSpa's tranquility and modern facilities in a peaceful setting. It's a peaceful place with a clean environment.
The staff is trained to provide professional care and treatment services for its visitors.
Address: 309 W Buffalo St, New Buffalo, MI 49117, United States
19. Paddling
If you are interested in kayaking or paddleboarding, you can rent a kayak and paddleboard while in New Buffalo.
These activities are possible because of the many water bodies found in this area. You can see the beauty of nature by going up and down the river.
During this trip, you will encounter both water and forest wildlife. You will not be disappointed by the beauty of this area's natural surroundings.
Enjoy a great time exploring these places.
When you are taking a trip on the river, be sure to follow all safety precautions.
New Buffalo is the perfect place to paddleboard. Based on the water activity you plan, rent the right gear.
20. Elsie Earl Studios
Elsie Earl Studios is a community art center that was established in Frohne, next door to St. John's UCC Church, in the early spring of 2017 by Loretta Friend, popularly known as Rett. The Elsie Earl Studios is named after her parents, Elsie and Earl, who have been very supportive of her artistic course.
The studio offers many interesting activities and opportunities such as drawing courses, pottery courses, Schools of the Arts, Children's Center, Kid's Parties, and Children's Club. Aside from the numerous astounding art & paintings, it also provides hosting events and programs.
This is one of the top things to do in New Buffalo for art lovers, do consider an addition to your bucket list of places to visit in this city.
Address: New Buffalo, MI 49117, 200 W Buffalo St.
21. Boat Tours
This is another thrilling adventure for the entire family. Enjoy your water adventure by jumping onboard a cruise ship.
If you want to explore the lake on your own, rent a boat. If you are not comfortable taking a solo trip, guided boat tours can be arranged.
It is possible to spend the entire day at the beach. You can rent luxury motor coaches on an hourly or daily basis.
Everyone can find something to suit their needs, and nobody is left disappointed. This organized tour allows you to see the water through the eyes of a sailor.
For many years, both tourists and residents have had the opportunity to take guided tours.
You will feel secure on the boat because it is well-constructed. This makes what to do in New Buffalo for a fun time, do add to your list of things to do in New Buffalo, MI.
22. Hesston Steam Museum
Hesston Steam Museum is a wonderful spot to see the steam locomotive, and visiting it makes a great experience.
There is so much to see while at the museum, including many types of demonstrations.
Young children can see the old locomotive system up close. Volunteers manage the setup and impress visitors with their knowledge.
This place is ideal for family outings. Even if you don't have children, you will still love this place.
This is a seasonal event, so plan your visit in advance. Don't miss this chance to take a steam train ride.
Address: 1201 E 1000 N, La Porte, IN 46350, United States
23. True Vine Revealed
True Vine Revealed was established in 2013 in New Buffalo to continue to ensure that the needs of others are met through the significance of oil, water, wine, etc. In other words, it offers high quality and tasty flavours of olive oil and balsamic vinegar to the health-conscious consumer and provides local and international needs.
True Vine Revealed aims at spreading the gospel of Yeshua HaMashiach (Jesus, the Messiah) while also offering helping hands to the needs of those affected by persecution, abuse, natural disasters, and poverty, not exempting widows and orphans.
This group of people are being offered a taste of high quality and tasty flavors of olive oil and balsamic vinegar while also providing biblical supports and solutions to Israel and those in any part of the world facing emotional, economic, and spiritual challenges and combating the BDS.
The True Vine Revealed also concentrates on reuniting the Jews and gentile Christians as one body of the same God, and the responsibility of Judeo-Christians to support Israel and Yahweh's chosen people, as well as providing education on symbolism in scripture and its spiritual importance.
Address: 910 West Buffalo Street, New Buffalo, MI 49117 (269) 469-9957
24. Promeny Olive & Wine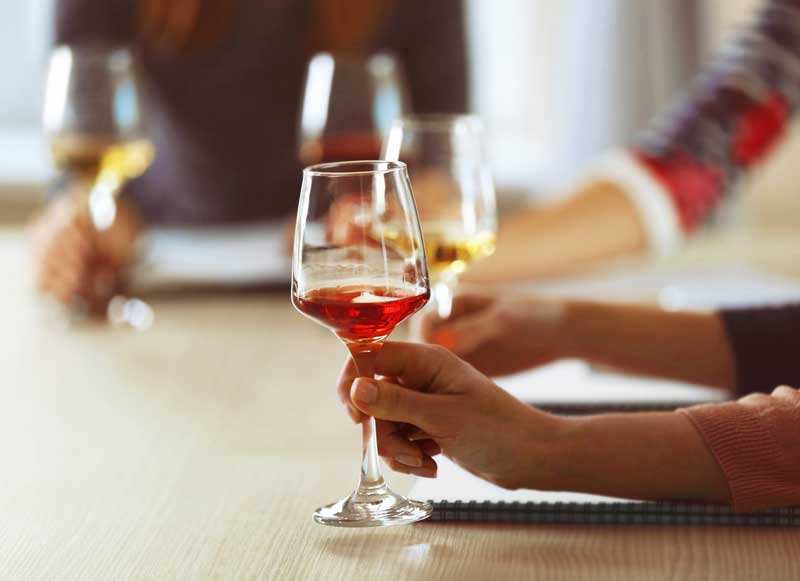 Promenay Olive & Wine is a stylish tasting room and a gift shop that brings wines from different parts of the world and gourmet olive oil you won't find in a local grocery store.
Their wine-tasting bar provides wines from Lebanon, Turkey, Israel, Eastern Europe, and many other places.
They have a wide selection of craft and imported beer, 30 flavors of Balsamic vinegar & olive oil, mineral water from a deep spring in the Czech, loose whole-leaf tea, gourmet chocolate, European Cheese, salamis, and lots more.
Visit Promeny Olive & Oil and enjoy a welcoming and relaxing old-world setting with indoor and outdoor seating.
Address: 910 W Buffalo Street, New Buffalo, MI 49117-1216, United States
25. Oselka Marina
One of the best things to do in New Buffalo is to go on a boat tour with Oselka Marina. Oselka Marina is a full-service marina and ship's shop.
This family-owned and operated business was established in 1957.
On the southern tip of Lake Michigan, this gorgeous harbor offers 1,000 slips.
With the absence of bridges or a trip up a river, you are only a few minutes away from Lake Michigan.
Besides marina services, they offer boat rentals so you can spend a fun day on the boat while vacationing in this city.
Visit Oselka Marina and explore the beautiful Lake Michigan with them.
Address:514 Oselka Dr. Dock A, New Buffalo, MI 49117, United States
Want to check out other cities in Michigan? here are things to do in Ludington, things to do Gaylord , and things to do in Cadillac for a fun Michigan exploration.
Plan a trip to New Buffalo
Indeed, New Buffalo, Michigan, is a wonderful, friendly, charming, and exciting city that welcomes visitors. There are many educational, inspiring, fun, and exciting activities and fantastic historical things to discover in the city.
As earlier mentioned, it is a place that you can explore the huge and modern refuge harbor, an around-the-clock public boat lunch, and a complete service transient dock equipment. Though a small city with not too many people, yet, contains numerous shops, accommodations, restaurants, and recreational opportunities.
In New Buffalo, you can do many things like visiting the Four Wind Casino, Elsie Earl Studios, Indian Summer Boutiques, and New Buffalo art Galleries, amongst others that were highlighted in this article, where you can enjoy sightseeing and outdoor activities, shop for artworks, antiques, handmade crafts, jewelry, etc.
You have nothing to worry about, as you can commence with the plans on your tour to New Buffalo, Michigan. This city aims at making its community a welcoming and pleasurable place for both its residents and visitors. Welcome to New Buffalo, Michigan!!!