In search of the best and fun things to do in Wenatchee, WA?
Wenatchee is located on the eastern foothills of the Cascade Mountains on the banks of the Columbia River in north-central Washington. The agricultural-based city is surrounded by orchards and is popularly known as the "Apple Capital of the World."
Wenatchee swirls with amazing arts and culture too. With the best time to come visiting being the last week of April and the first week of May, that's when Wenatchee hosts the Washington State Apple Blossom Festival.
Its adventure status is a big reason to visit as there are various activities from mountain biking to skiing, boating, rock climbing, and garden walking.
The Apple Capital Recreation Loop Trail is popular, and it loops for ten miles along the banks of the Columbia River and through four city parks. It is a favorite attraction for walkers, joggers, bikers, and skaters.
There are more to see experience in this lovely city. Let's explore the best things to do in Wenatchee, WA
Things to Do in Wenatchee
1. Attend the Washington State Apple Blossom Festival
The fertile soils, the valley's abundant sunshine, and several irrigation sources make Wenatchee an awesome place to grow apples.
Not only is the abundance of produce the reason why the city is nicknamed the "Apple Capital of the World," but the community adopted the title and showcased the epithet well throughout the town.
From the local AppleSox college baseball team to the Apple Capital proclamation on Wenatchee Avenue, Wenatchee identifies with fruits.
This celebration spirit occurs every late May in the Washington State Apple Blossom Festival.
It is a 10-day event that features classic car shows, the live theater produced by the Music Theatre of Wenatchee, a festive parade amongst the family-fun, and free things to do.
The festival is typically held in late April into May and has been around for over a hundred years.
2. Hike Apple Capital Loop Trail
Circling the Columbia River is a 22-mile long urban loop trail in Wenatchee, the Apple Capital Recreation Loop Trail.
The trail starts from the north of Wenatchee in Lincoln Rock State Park and goes south along the river to the city center.
It appears on four Wenatchee riverfront parks: Walla Walla Point Park with swimming lagoon and sports fields, Wenatchee Riverfront Park, with its boat launch, docks, sculpture garden, and narrow gauge railroad, the Wenatchee Confluence State Park, where the trail passes through the river across the Odabashian Bridge and the Horan Nature Area wetlands
Across the bridge in East Wenatchee, the trail runs along bluffs and crosses the river. You will see two trailheads: on the 27th Street and the 19th St. trailhead within the Porter's Pond Nature Area.
Again, it continues to Jude's Oasis and a marked bike, pedestrian, and utility bridge which takes the trail back to Riverfront Park.
Address: Wenatchee, WA
3. Rock Climb at the Frenchmen Coulee
The Frenchmen Coulee is located sixty minutes southwest of Wenatchee, between George and Vantage, and offers some of the best rock climbing in Washington.
This climbing mecca, also called Vantage, comprises tall basalt spires, which are remains of passing glaciers. Now, rock climbing routes intertwine these exhilarating columns.
There are more than 700 named routes at Vantage to accommodate beginners and old pros alike. Unfortunately, many beginner-friendly routes are locked, while the tougher ways require traditional climbing gear.
If you would be visiting rock climb in a group, at least one person should have technical rock climbing experience.
This destination is even more popular because of its off-season accessibility. In addition, the Coulee attracts climbers all through the colder months, thanks to plenty of sunshine and its high-desert location.
Many tourists visit here camping, hiking, and nature photography purposes.
4. Explore Ohme Gardens
One of the top attractions in Wenatchee is the Ohme Gardens, and it's worth adding to your bucket list of things to do in Wenatchee, WA.
Overlooking the snow-capped Cascade Mountains and the Columbia River valley is a wild, glorious garden on a ragged, dry, rocky bluff called Ohme Gardens.
The garden was created by Herman Ohme and his wife, who labored in love for over 41 years on their property near Wenatchee.
They hauled huge native stone for paths and borders, transplanted small evergreens from the Cascade Mountains, built small deep pools among huge natural rock formations, and planted low-growing flowering ground cover.
Watering the garden, amongst many other work, was done by hand until the irrigation system came into place.
The garden was turned into a private luxurious oasis for the family. But after the couple died, their son sold it to Washington State for public use and pleasure.
Address: 3327 Ohme Rd, Wenatchee, WA 98801
5. Ski at Mission Ridge
If you are in Wenatchee, you need to go far for world-class skiing as it is right at the backdoor. Mission Ridge Ski & Board Resort is less than a 15-mile drive from the downtown Pybus Market.
With advanced snowmaking capabilities and more than 2,000 acres, this local mountain provides a snow-filled season from late November to early April.
On sunny days, the view down into the Wenatchee Valley is reason enough to visit. Thanks to its lift capacity, you don't need to worry about lift lines and crowds – about 5,000 skiers per hour.
Although the main point of interest is the downhill endeavors, the mountain features other ways to retain warmth.
You would just love the hot food and cozy respites between runs offered by Hampton Lodge on site. Gear rentals, daycare, and lessons are also available at the mountain.
This answers what to do in Wenatchee, WA for a fun wine experience, do add to your checklist of things to do in Wenatchee, WA.
6. Purchase your selection at Pybus Public Market
Pybus Public Market is a massive open, airy farmers' market that provides fresh produce, specialty shops, local farm goods, restaurants, artisanal foods, and more.
Locals claim it is the best farmers' market in the world. Be it so or not, it is just lively and cool, has a massive selection of fruits, vegetables, seafood, meats, cheeses, beers and local wines, sweets, nuts, beautiful live music on stage every Friday evening.
It is huge, the size of a football field, and has a fantastic location near the famous Apple Capital Loop Trail and the magnificent Columbia River.
You'll see some of the best restaurants here in Pybus. It is open every day of the whole year.
Address: 3 N Worthen St, Wenatchee, WA 98801
7. Mountain Bike Saddle Rock
Located close to the city, Saddle Rock is Wenatchee's iconic outdoor pinnacle that offers a quick and easy taste of mountain bike adventure. Mountain bikes and hikers alike enjoy this trail after work.
It has a moderate climb, with the views of the Wenatchee Valley rewarding the uphill effort.
Saddle Rock is just the peak of superb mountain biking in the immediate Wenatchee region. Above Saddle Rock are mountains where the stretching Sage Hills trail system boosts multiple days of exploring.
The majority of the best mountain biking trails in Wenatchee are a direct result of the efforts put in by the Evergreen Mountain Bike Alliance. In addition, several local bike shops are around to help visitors hit the trails.
8. Wenatchee Confluence State Park
Occupying 197 acres is Wenatchee Confluence State Park, a nature preserve and public recreation area located on the north side of the city of Wenatchee, Washington.
It is in the center of the park that the Columbia River and the Wenatchee River, with the latter splitting the park into north and south sections and a footbridge connecting them.
The north section is recreational and suburban and located in the Sunnyslope neighborhood of Wenatchee, while the south section contains a man-made wetland area called the Horan Natural Area and is located in West Wenatchee.
The park is perfect for boating, camping, fishing, swimming, and sports activities. It has basketball and tennis courts, a boat launch, a kids' playground, a volleyball field, and an exciting swimming beach.
Another highlight is the Apple Capital Recreation Loop Trail which connects the park to downtown Wenatchee. Do consider an addition to your bucket list of fun things to do in Wenatchee, WA.
Address: 333 Olds Station Rd, Wenatchee, WA 98801.
Planning a Washington road trip? also, check out our list of things to do in Forks and things to do in Sequim for a fun Washington trip
9. Take part in the Holiday Season in Leavenworth
Another thing to do in Wenatchee visiting the Bavarian village. Also known as Leavenworth, it is only 30 minutes in the west of Wenatchee and has some of the top tourist attractions.
Leavenworth lures visitors for day trips throughout the year as the town oozes a winter temptation that can't be missed.
The holiday season is special, with half-million lights adorning the already appealing Bavarian downtown. During winter, the town is painted with holiday bliss also between Thanksgiving and Valentine's Day.
If you want to immerse yourself into Leavenworth's lighting display, embrace one of the Christmas Lighting Festivals that holds every weekend in December.
More attractions include reindeer petting, the nutcracker museum, and caroling choirs.
10. Explore Okanogan-Wenatchee National Forest
The Okanogan-Wenatchee National Forest is a four million-acre distinct terrain located on the eastern slopes of the Cascade Range in Washington.
It spreads over 180 miles between the Goat Rocks Wilderness and the Canadian border. The wide geographic range of the forest makes it very diverse.
It includes mountain ranges extending eastward, high alpine peaks along the Cascade Crest, deep, lush old-growth forest, and dry, rugged shrub-covered steppe at the eastern edge.
Its elevation range of below 1,000 feet to over 9,000 feet also aids in the diversity of ecosystems.
You experience diverse opportunities for relaxation and exploration at the Okanogan-Wenatchee National Forest. It has hundreds of miles of hiking trails through the wilderness, great for climbing, cross-country, snowmobiling, and downhill skiing in the winter.
The forest is good for fishing, hunting, horseback riding, mountain biking, off-road driving, introspection, and relaxation
There are also lively campgrounds that allow privacy making it one of the best things to do in Wenatchee.
Address: Wenatchee, WA 98807
11. Eat local dishes at South
Located in the well-known Pybus Public Market in Wenatchee, South, is a colorful, bright Latin restaurant that offers a warm atmosphere and great dishes from Argentina, Mexico, Brazil, Cuba, Jamaica, and other countries from the region.
They cook everything from scratch, using mostly locally sourced ingredients from farms. They get their beef from Painted Hills and Certified Angus Beef farm.
They make five homemade salsas fresh every day and use cage-free eggs. Of course, you will have all your favorites like tacos, nachos, burritos, and enchilada, but for more catchy options, check their platos.
South's main hub is its bar, offering fifty different tequilas and mezcals, a big selection of chachacha, rum, and pisco.
Address: 7 N Worthen St E15, Wenatchee, WA 98801
12. Educate the entire family at Wenatchee Valley Museum
The Wenatchee Valley Museum & Cultural Center portrays the local and regional history, Native American heritage of the city.
It features objects and artifacts from history, including the huge propeller from the plane that took the first trans-Pacific flight.
The museum was established in 1939 by the Columbia River Archaeological Society and occupied two historic buildings. Three floors display exhibits that describe life in Eastern Washington along the Columbia River.
You would see petroglyphs, Native American trade history; 11,000year-old Clovis points discovered in 1987 in East Wenatchee; a working 1919 Wurlitzer pipe organ, a tree fruit exhibit with a 1920s-era apple packing line, and much more.
The propeller history came when the pilot had to skid-land the plane named Miss Veedol in the hills of East Wenatchee. This landing resulted in a damaged propeller, and it has stayed in Wenatchee.
Address: 127 S Mission St, Wenatchee, WA 98801
13. Support the Home Team
Many hometown sports teams do their best to make Wenatchee fans proud. The city has a junior hockey club, and an arena football league that has got its stands filled almost every month of the year.
The Wenatchee Wild, for instance, is a part of the British Columbia Hockey League with a season that hold between September and February. The games are exciting to attend because of the crowd energy at the Toyota Town Center.
Other times of the year, the newly enlisted Wenatchee Valley Skyhawks redefine the Toyota Town Center into a football arena. The first season played by Skyhawks was in 2009. It was a massive success, from March through June.
If you desire more athletic entertainment, there is also a collegiate summer baseball team in Wenatchee. Wenatchee Applesox games occur at Paul Thomas Sr. Stadium all through the summer on the Wenatchee Valley College campus.
14. Take a day trip to Peshastin Pinnacles State Park
Located three miles from Cashmere in Chelan County, Washington, Peshastin Pinnacles State Park is a 34-acre public recreation area that makes our list of best things to do in Wenatchee.
The park features spires and sandstone slabs in a desert, with lovely views of the surrounding orchards, Enchantment Range and Wenatchee Valley.
Visitors of the park can enjoy bird watching, rock climbing, wildlife observation, and hiking, amongst others. Its main features are tooth-like sandstone pinnacles.
Peshastin Pinnacles State Park has a mesh of switch-back trails that offer broad views of the Cascades, Wenatchee River, and the sage-covered space.
The park also attracts many photographers, rock climbers, and families who enjoy their picnic while watching rock climbers up top.
Address: 7201 N Dryden Rd, Cashmere, WA 98815
15. Pick seasonal fruit at Stutzman Ranch
Amongst the best fun things to do in Wenatchee, WA, is a visit to Stutzman Ranch, do add to your checklist of places to visit.
Stutzman Ranch is a 4th generation fruit orchard that offers seasonal fruit and vegetable picking events since its operation in 1907.
The orchard boasts deliciously large peaches, Rainier cherries, apples, table grapes, pears, pluots, and Asian pears.
Going fruit-picking in Wenatchee would be an unforgettable family adventure. Unfortunately, weekends are often crowded, hence visitors are encouraged to visit the ranch during the week for a more relaxed experience.
U-pick dates may vary, but the season usually runs from late June through September, and the ranch is open from 9 AM to 6 PM.
Pets are not allowed in the area, and don't forget to bring your picking buckets with you.
Washington is one of the best places to visit in the United States, during your visit spend some time exploring Ocean Shores, also check out fun attractions in Bremerton.
16. Taste wine at Stemilt Creek Winery
Stemilt Creek Winery was founded in 2003, having planted their first vineyard in 2001 on the Wenatchee foothills.
The warm days and cool nights, afternoon breezes, rich, world-known compost, and high-density planted vines all guarantee low-yield, intense flavors of their distinctive and recognizable wines.
They are specialists in medium and full-sized red wines and make a vast selection of delicious white wines and roses.
Every vintage is created in their minimalist production facility. They ferment grapes in 200-gallon vessels before pressing them for extraction.
The wines stay for about 28 months in barrels before bottling. Visitors are allowed into any of their tasting rooms in Wenatchee and Leavenworth.
This is one of the best places to visit in Wenatchee, a perfect addition to your list of fun things to do in Wenatchee, WA.
Address; 110 N Wenatchee Ave, Wenatchee, WA 98801
17. Wild Huckleberry
Located in downtown Wenatchee is the Wild Huckleberry, a restaurant and boutique operating in a classic home built-in 1917.
This olden building is listed on the National Register of Historic Places. It was built as a home for Dr. Cadman and has had several owners and many uses until it became the best location for the Wild Huckleberry restaurant and boutique.
If you want to have breakfast, or warm, homemade lunch, consider Wild Huckleberry. Its coziness and Old World charm makes it a popular destination.
They have a menu that includes all American favorites such as burgers, salads, chicken fried steak, and egg, etc. After the meal, get to their boutique downstairs for the best gifs, jewelry, clothing, baby items, and more.
Address: 302 S Mission St, Wenatchee, WA 98801
18. Visit Lincoln Rock State Park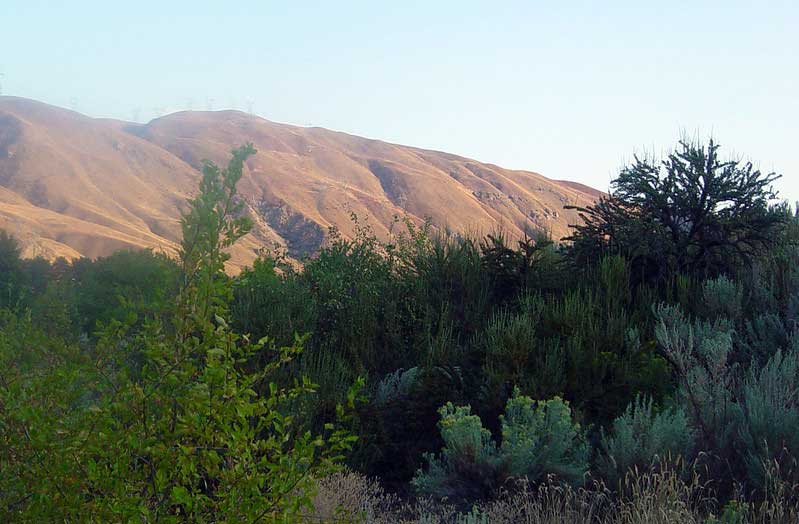 Located seven miles away from Wenatchee and a mile upstream from the Rocky Reach Dam, Lincoln Rock State Park is positioned on the east side of the Lake Entiat – created when the dam was built.
The park spreads over 86 acres covering from the basalt cliff formation known as Lincoln Rock, the rock said to model the profile of Abraham Lincoln.
From the park, visitors can capture scenic views of Swakane Canyon and Turtle Rock Island (a 150-acre nature preserve) in Lake Entiat.
The park is a famous destination for boating, fishing, picnicking, swimming, camping, hiking, and various field sports. On Lake Entiat, you will see a boat launch with mooring docks available for use.
Address: 13253 US-2, East Wenatchee, WA 98802
19. Taqueria El Rinconsito
Next on our list of top things to do in Wenatchee is Taqueria El Rinconsito, a counter-serve Washington State chain that serves authentic Mexican specialties.
Their restaurant in Wenatchee is clean and spacious, with super fast service, offering popular Mexican dishes including burritos, nachos, tacos, sopitos, quesadilla, gorditas, mulitas, and much more.
They make fresh tortillas throughout the day – you would see a lady on the side of the counter turning them on the stove. They also sell Mexican sodas to maintain the originality vibe.
You can get breakfast from 7 to 11 am and even party packs if notified an hour later.
See the restaurant's menu for daily specials, there are always pleasant surprises.
Address: 1541, 1100 N Miller St, Wenatchee, WA 98801
20. Explore Squilchuck State Park
Squilchuck State Park
is situated eight miles south of Wenatchee, Washington, below Mission Ridge. It is a 249-acre state park set deep in the mountains at the height of 3,200 feet and is mostly covered with ponderosa pine and fir forests.
This park is a famous destination for cross-country skiing, hiking, snow-shoeing, mountain biking, group camping, wildlife observation, and bird-watching.
Squilchuck State Park has more than ten miles of trails for mountain biking that commences at the campground. Also, the Evergreen Mountain Bike Alliance uses the trails for practice.
Squilchuck Lodge has soaring ceilings, a wall of windows, and a two-story fireplace available for group gatherings. It is a popular wedding destination.
Address: 2805 Mission Ridge Rd, Wenatchee, WA 98801
21. Check out Bob's Classic Restaurant and Distillery
Bob's Classic Restaurant and Distillery was opened in 2015 in East Wenatchee. After acquiring Stock 21 Distillery, it became one of the most sought-after restaurants, watering holes, and sports bars.
The restaurant has an extensive menu that covers a massive list of beers on draft and in bottles, about any kind of food, and a unique selection of wines and spirits.
In addition to the plenty of flat-screen TVs and wonderful quirky atmosphere, you would get the perfect place for dinner with family, an evening out with friends, or a romantic dinner with your date.
Check out their daily specials and happy hours times and don't miss out on their legendary wings.
Address: 474 Grant Rd, East Wenatchee, WA 98802-5336.
22. Jones of Washington
Jones of Washington is a family-owned winery that grows grapevines in their vineyards. It is located along the Columbia River in two American Viticultural Areas – Ancient Lakes and Wahluke Slope in central Washington state.
It is one of the pioneer families to plant on these fertile scenic lands. Ancient Lakes grows mostly white grapes such as Pinot Gris and Riesling, while Wahluke Slope is popular for red wine grapes Merlot, Cabernet Sauvignon, and Syrah.
They have a wine tasting room in Wenatchee located in the big Pybus Public Market and decorated with stone, velvet, mahogany, curtains, steel, and a grapevine design on the bar.
All these make it a refined wine tasting spot and create an attractive place to have a taste of Jones of Washington wines or get some of their merchandise.
This answers what to do in Nacogdoches for a fun wine experience, do add to your checklist of things to do in Wenatchee, WA.
Address: 7 N. Worthen St., Wenatchee, WA 98801
Want to check out more cities in Washington? here are guides on Tri-Cities, Spokane, Bellingham, and Tacoma for a fun Washington exploration.
Plan your trip to Wenatchee
The community of Wenatchee is very inviting and promises excitement. The friendly forecast bolsters local agriculture, and enabling environment for different outdoor adventures.
Families and visitors who desire to enjoy the sunny weather are attracted to this town. So start making plans for your trip to Wenatchee.
To find the best places to visit, take advantage of this list of top things to do in Wenatchee.
Have a fun-filled vacation!