In search of the best and fun things to do in Bellingham, WA?
Bellingham, Washington, is a coastal and the most populous city in the county seat of Whatcom County in the United States of Washington.
It is located west of Mount Baker and Lake Whatcom and north of the Chuckanut Mountains and the Skagit Valley.
The city is a famous tourist destination known for its easy access to outdoor recreation in North Cascades and the San Juan Islands. Here are the top things to do in Bellingham, Washington.
Things to Do in Bellingham
1. Whatcom Falls Park
Whatcom Falls Park is located in Bellingham, Washington, the United States, which covers 241-acres of land (0.98 km2). The Park consists of four sets of waterfalls and several miles of well-maintained walking trails.
There are amenities available in Whatcom Falls Park, including barbecue grills, Fish hatchery, fishing derby pond, nice parking space, picnic shelters, multi-purpose fields, outdoor basketball court, picnic tables, playgrounds, restrooms, tennis courts, and more.
In Whatcom Falls Park, there are two picnic shelters available for reservations, plus other park facilities. Whatcom Falls Park opens every Monday through Sunday from 6:00 am to 10:00 pm.
You can also plan and host your family-friends picnics, birthdays, get-together, and other important and fun events.
Address: 1401 Electric Ave, Bellingham, WA 98229-2435
2. Fairhaven Historic District
One of the best things to do in Bellingham, WA, is visiting the Fairhaven Historic District.
Fairhaven Historic District was a settlement in Washington State established by Dan Harris in 1883. It then became part of the city of Bellingham.
Since it was situated on the waterfront, it became a spectacular location for manufacturing things like salmon, coal, and lumber later moved to downtown Bellingham after World War II.
Fair haven was known for its historical ties to salmon canning and was also home to numerous salmon canning operations from the late 1800s through the 1940s. Fairhaven was redesigned as a historic district in 1977, featuring 17 historic buildings.
The exciting and historical Fairhaven district is a charming community that plays outdoor movies every summer at the Pickford Outdoor Cinema.
Fairhaven Historic District also features a seasonal farmer's market and several restaurants and shops, a famous tourist destination. There is everything for everyone in Fairhaven Historic District.
Address: 1100 Harris Ave, Bellingham, WA 98225-7037
3. Chuckanut Drive
Do you love taking a walk outside, scenic drives, shopping, and fantastic seafood? You need to visit Chuckanut Drive.
Visit the Chuckanut Drive to discover the beautiful area with several picturesque and gorgeous views of the water and the Chuckanut Bay and San Juan Islands.
Chuckanut Drives was established in 1909, as an original scenic roadway, above Chuckanut Bay.
You will need to go with your cameras for lovely photoshoots as Chuckanut Drive is one of the best byways that will leave you wanting to spend more time and enjoy the scenic view.
Chuckanut Drive can be found on the map as WA Stare Highway 11 as the route starts as I-5 exit 231 in Burlington and continues 20 miles north to Bellingham.
4. Boulevard Park
Next on the list of top things to do in Bellingham is Boulevard Park.
Boulevard Park is a fantastic park with beautiful sunsets, relaxing, and full of exciting activities to enjoy.
Boulevard Park was dedicated on June 14, 1980, as it is the culmination of efforts by various civic organizations, public agencies, and community leaders.
You can visit Boulevard Park with your kids to have fun in the playground. Enjoy a walk on the walkway with your friends, family, and dogs, as the Park is also dog-friendly.
Amenities made available in Boulevard Park are fishing dock, overwater boardwalks, paddle points trestle, picnic tables, playgrounds, restrooms, barbecue grills, parking space, Taylor dock, and others.
The Park also features interpretative displays, a beach, excellent trails, and food concessions. You will find a coffee shop and a comfortable place to sit and enjoy the great view of the water and miniature boats. There is always something for everyone in the Park and no boring time.
Reservations are available f you will love to host your picnics, birthdays, and other exciting events in Boulevard Park. Boulevard Park opens every 6:00 am to 10 pm daily.
Address: 470 Bayview Dr, Bellingham, WA 98225-7804
5. Nooksack Falls
You would love to stop to enjoy the beautiful views of Nooksack Falls on your way to or from another exciting hike.
The Nooksack Falls is a fantastic waterfall along the North Fork of the Nooksack River located in Whatcom County.
The water flows through a slender valley, and it drops freely 88 feet into a deep rocky river canyon.
Take a short drive down a forest road from Mount Baker Highway to locate the waterfall's viewing area. Walk down a short trail to a rocky outcropping above the falls to view the Nooksack Falls after you must have parked.
Enjoy the view of Nooksack Water Fall with your friends and family as it is worth your stop!
6. Lake Padden Park
Amongst the unique things to do in Bellingham, WA, is a visit to Lake Padden Park. Lake Padden Park is a hidden gem situated on the south side of Bellingham, and It was established in 1972.
The Park features a 745-acres picturesque view which offers a range of exciting and fun recreational activities such as running, paddling, swimming, boat launch/ride, horseback riding, hiking, biking, golfing, and others. In Lake Padden Park, there is always something for everyone.
Enjoy the views and sounds of nature while hiking or biking through the established urban forest.
​​​Amenities provided in Lake Padden Park include a fishing dock, multi-purpose fields, outdoor basketball court, dog- off-leash area, playgrounds, golf course, picnic shelters, pickleball courts, barbecue grills, parking space, and restrooms.
Two picnic shelters are made available for reservations. Take a nice walk with your friends and family along the lakeside trail.
Address: 4882 South Samish Way, Bellingham, WA 98229-3444
7. SPARK Museum of Electrical Invention
The
SPARK Museum of Electrical Invention
is a unique and interactive museum that provides educational experiences and enlightenment for its young and old audience.
You will discover beautiful things through the public programs and galleries that showcase the development and use of electricity, the radio, and other related inventions that changed many lives.
The SPARK Museum of Electrical Invention exhibits four centuries of human innovations and cultural heritage from 1580 through the 1950s. Thousands of students and tourists visit the museum to discover and experience the spectacular science, history, and electricity power.
Some artifacts found in the laboratories, including magnets and Leyden jars, magnificent vacuum tubes, Edison light bulbs, telegraph, and telephones, are all exhibited for people to see and touch.
You will also discover several radio collections, table-top radios, beautifully crafted-floor, rare music boxes, 19th-century electromagnetic apparatuses, rare and original books, scientific papers by notable authors, and others.
Address: 1312 Bay St, Bellingham, WA 98225-4322
8. Larrabee State Park
If you seek things to do in Bellingham, WA, Larrabee State Park is a top destination.
Larrabee State Park is Washington's first state park and a 2,748-acre camping park that features 8,100 feet of saltwater shoreline on Samish Bay.
There are two picnic shelters made available for reservations with essential amenities needed for an excellent camp. The shelters can accommodate 50 to 100 people.
Visit the Park with your friends and family for a fantastic picnic, spend quality time together, get-togethers, and other significant events as the Park are lovely.
Larabee provides clean and excellent trails for biking, hiking, and horse riding. Water activities include clamming, crabbing, diving, boating, fishing, and water launch.
You will also love other activities like beach exploration, watching the birds, theatre, fire circle, mountain biking, sailboarding, wildlife viewing, and other beautiful things to do in the Park.
Address: 245 Chuckanut Dr, Bellingham, WA 98229-8934
West Virginia holds some unique attractions in the United States, check out our list of things to do in Morgantow . Also plan to visit Vermont to explore our list of things to do in Brattleboro for a fun vacation
9. Mount Baker Theatre
The Mount Baker Theatre was designed by an architect named Robert Reamer. The theatre is a 1,517- seat performing arts venue and national historic landmark in Bellingham, Washington.
Mount Baker Theatre features professional concerts and productions and as well community performances from the north Puget Sound.
The Mount Baker Theatre organizes interesting, fun, and educational events, including live theater, arts festivals, concerts, sci-fiction movies, and comedy shows.
The Mount Baker Theatre is an exciting theatre, well-arranged, comfortable seating, and relaxing. The theatre's main stage is enormous as it contains an extensive set facing floor and balcony seating.
Adding the balcony and the main floor, the seating capacity of the main theatre is 1,517. The theatre has a professional sound system and lighting, a historic pipe organ, a giant movie screen, and a projection room.
Experience a wonderful time watching the actors' fun and exciting performances and presentations with your friends and loved ones in the theatre.
Address: 104 N Commercial St, Bellingham, WA 98225-4408
10. Bellingham Farmers Market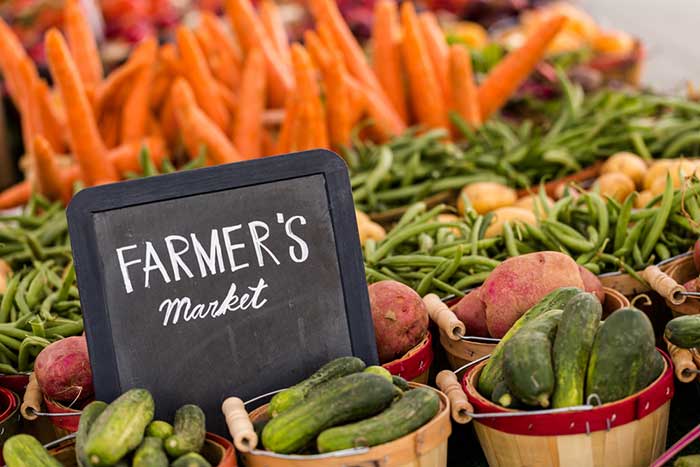 Enjoy shopping for fresh fruits, flowers, vegetables, and so much more in Bellingham Farmers Market. It aims to provide fresh local produce for everyone regardless of race, economic status, gender, nationality, political or religious beliefs.
Bellingham Farmers Market features tasty foods, organic products, cheese vendors, lotions/ soaps, crafts, jewelry, artifacts, vintage items, clothes, kid's toys, and many more.
The market is open to everyone, and you will also get the chance to interact with the residents to learn about the place. Bellingham supports local, sustainable agriculture in an economically active marketplace by connecting to the public, artisans, local farmers, and other producers.
You can purchase excellent and quality items in the Farmers Market as they are affordable and beautiful.
Address: 1100 Railroad Avenue, Bellingham, WA 98225
11. Lake Whatcom
Lake Whatcom is a famous area for motor boating, swimming, fishing, and other recreational activities.
Lake Whatcom got its name from the Lummi word meaning "loud water," located in Whatcom County, Washington, US. Lake Whatcom is about 10 miles (16 km) in length and 1 mile (1.6 km) in width at its widest.
The lake is segmented into three basins; the first basin, named the Silver Beach Basin, is the furthest north with a maximum depth of 100 feet (30 m). The second basin is called the Geneva Basin, the shallowest basin, and the third basin is the most remote and southernmost.
There are nine annual streams and about 25 other small creeks and tributaries that flow into Lake Whatcom. Lake Whatcom drains into Bellingham Bay by way of Whatcom Creek.
Lake Whatcom also features 13 species, including six native species, which are Kokanee salmon, long nose sucker, coastal cutthroat trout, pea moth chub, three-spines stickleback, and sculpin. Several species have been introduced to the lake by fisheries authorities.
12. Big Rock Garden
Big Rock Garden was initially named Gardens of Art in 1981 by its founders, George, David's Drake, and Mary Ann. However, the City of Bellingham later bought the garden in 1993.
Big Rock Garden is committed to inspiring an appreciation of the natural enjoyment and arts by displaying high-quality door sculpture and engaging programming in a unique Northwest setting.
The 2.5-acre garden showcases original sculptures of artists and sculptors. Explore the picturesque view in Big Rock Garden, where art and nature complete the Park.
The Park features more than 37 permanent works by notable international and local artists, including a lovely geometrical sculpture by a renowned Mexican artist Sebastian and rarely seen pieces by a Canadian artist named David Marshall and many others.
The Seasonal changes in the Big Rock garden inspire a new experience with each visit and attract visitors to enjoy the beautiful view.
Address: 2900 Sylvan St, Bellingham, WA 98226-4315
13. Glen Echo Garden
Glen Echo Garden is a 7 acre garden along Anderson Creek outside of Bellingham, WA city. The Garden erstwhile owners of the Park are Dick and Jenny Bosch, who lived and groomed the garden for many years.
They planted and many diverse flowers and plants in the magnificent garden. The garden is accessible and open to the public to experience and enjoy the place of wonder and beauty.
You can also talk with the owners as they share a brief history of the garden and how to plant lovely flowers.
You can plan special events like weddings, birthday parties, get-togethers, and other family and friends events in the charming garden.
Glen Echo Garden is currently owned and operated by a family of artists, entrepreneurs, and landscapers. Visit the Glen Echo as it is a gem hidden in Bellingham, and it's worth your visit!
Glen Echo Garden opens every Monday through Saturday from 10:00 am to 6:00 pm.
Address: 4390 Y Rd, Bellingham, WA 98226-9466
14. Zuanich Point Park
Zuanich Point Park was initially named Harbor Point Park and was established in 1994. It was renamed Zuanich Point Park in 1995.
An eight-foot-high anchor was to the Park and rededicated. The anchor contains names provided by the society of wives of the lost gill-netters; it's a memorial to fishermen who were lost at sea between 1943 and 1975.
Zuanich Point Park is an exciting waterfront park surrounded by the ocean, mountains, fishing vessels, yachts, etc. You can also take a nice walk with your dogs as there are lovely walkways and an open grass area in the Park.
Kids will also love to play in the Park as there is a children's play area and enjoyable activities to do in the Park, including flying kites, playing with water, and so on.
Enjoy activities like boating, picnics, excellent kite flying, jogging, roller-blading, etc., in the 4.4- acre Zuanich Point Park.
This makes what to do in Bellingham for a fun time, one of Bellingham WA attractions for your bucket list of things to do in Bellingham.
Address: 2600 N Harbor Loop Dr, Bellingham, WA 98225-2022
15. South Bay Trail
South Bay Trail is a nice trail to relax and enjoy. You can also take a nice walk with your family & friends on the trails in the cool of the evening.
The South Bay Trail is a tourist's dream and an excellent summer spot for locals and visitors.
The Eastern Railroad and the Bellingham Bay line hauled logs, coal, and lumber from 68 mills to developing West Coast cities in the early 1890s.
Currently, the 2.5-mile trail offers a leisurely waterfront tour between downtown and the artisan community of Fairhaven, home to many cafès, shops, Farmer's markets, and others.
South Bay Trail links the Central business district of Bellingham with downtown Fairhaven as it has a shoreline trail with a bay and an island view. You can also access the path from anywhere in Boulevard Park or Fairhaven.
Planning a vacation in Georgia? do check out our list of things to do in Gainesville, and fun things to do in Valdosta for a memorable vacation.
16. Samish Park
Samish Park consists of 26 acres of peaceful lakeshore and forests, situated along the northwest corner of Lake Samish. Samish Park is a well-known location for playing in the water.
Samish Park is 39 acres big, and it became the first Whatcom County park in 1968.
The Park rests in the Chuckanut Mountains between the Samish Lakeshore and densely forested slopes. Its creative use of landscaping offers a variety of pleasant and intimate areas.
Discover a little collection of trails heading up along the slope above & along the edge of the water. If you love swimming, hiking, paddling or lying down, or playing in the sand, then Samish Park is the best place to visit.
If you are interested in swimming, boating, canoeing, kayaking, fishing, hiking, or just laying in the sand, then this Samish park will be an excellent place for you to visit.
With the picturesque views, you can also plan your picnics, get-togethers, group retreats, and other exciting events in the Park. There are picnic facilities and playground facilities neatly arranged for beautiful events.
Have fun in Samish Park with your loved ones!
Address: 673 N Lake Samish Dr, Bellingham, WA 98229-9332
17. Whatcom Museum
Whatcom Museum is located in downtown Bellingham, Wa. Whatcom Museum features rotating fine art exhibitions, educational programs, Native American history, the Family Interactive Gallery, and an extensive photo archive.
Whatcom Museum is a historic and exciting museum housed in the Old City Hall, Syre Education Center, and Lightcatcher building.
The fantastic museum was built as the city hall for the former town of New Whatcom in 1892 before joining with surrounding villages to form Bellingham, Washington.
Alfred Lee designed Whatcom Museum in a Late Victorian style. He is a local architect who used red brick and Chuckanut Sandston for the construction of the building.
You will also find fantastic exhibits in the kid's section; your kids will love this place. The museum's exhibits, seasonal shows, and presentations give you new experiences and exciting things to discover.
Address:121 Prospect St 250 Flora St, Bellingham, WA 98225-4497
18. Vartanyan Estate Winery
Do you love wine tasting? Are you looking for a nice place to go with great wines? Visit Vartanyan Estate Winery as they serve excellent wines to enjoy.
The winery is owned and controlled by a winemaker named Margarita Vartanyan. The winery produces some of the finest and limited editions of different wine tastings. The winemaker is friendly and nice and willing to share her experiences with you.
You can also have a beautiful view of Mount Baker from the tasting room gallery. There are some unique, fun, and exciting events organized in Vartanyan Estate Winery.
You are sure to have a fantabulous experience and enjoy tasting one of the best wines in Bellingham, Washington, as there are selections of both red and white wines capable of satisfying your taste.
For a memorable wine experience, add Vartanyan Estate Winery to your list of things to do in Bellingham, WA.
Address: 1628 Huntley Rd, Bellingham, WA 98226-9743
19. Bloedel Donovan Park
Bloedel Donovan Park opens every Monday through Sunday from 6:00 am to 10:00 pm.
Excellent amenities are made available for you to have a good time in the Park, such as barbecue grills, boat launches, multi-purpose fields, basketball court, volleyball court, playground, restrooms, and many others.
You can also plan friends and family picnics and other events as they have picnic shelters, picnic tables, and lovely s in Bloedel Donovan Park. Park facilities and the two community buildings at Bloedel Donovan Park are also available for reservations and affordable if you will love to organize your events in the Park.
The ample indoor space in the Park consists of a kitchen with a stove, refrigerator, a gym, 200 chairs, and 30 tables. The multi-purpose room has easy access to the boat docks, playground, lake, and open fields.
Have a good time with your family and friends in Bloedel Donovan Park.
Address: 2214 Electric Ave, Bellingham, WA 98229-4525
20. Stimpson Family Nature Reserve
Stimpson Family Nature Reserve is a fantastic location for trail running, family and friends hikes, walking, and exploring nature.
The core of the Nature Reserve was donated to Whatcom land Trust in 2000 as a memorial of Edward K. and Catharine C. Stimpson by their children, and Whatcom helps preserve the family's legacy.
The Stimpson Family Nature Reserve provides more than 4 miles of hiking trails through a delicate forest setting. Stimpson Family Nature Reserve protects water, wildlife, and a rich forest ecosystem.
The 138-acre site displays magnificent traits of biological diversity and an old-growth forest, including hardwood thickets, Douglas-fir s over 400 years old, and a wide variety of species.
You will also discover the western red cedar, snags and decaying logs, and complex architecture of canopy, understory, western hemlock, shrub layer, and tapestry of the forest floor.
Some of the dead snags and older trees are inhabited by birds, including the hairy woodpecker, brown creeper, pileated woodpecker, and others that use decaying tree trunks for nesting.
You will also find animals like Douglas squirrel, black-tailed deer, beaver, and several birds such as red-breasted nuthatch, red crossbill, and golden-crowned kinglet one the forested areas.
If you are in for an adventure, add a visit to this wonderful attraction to your list of things to do in Bellingham, WA.
Address: Lake Louise Rd, Bellingham, WA 98229
21. Sehome Hill Arboretum
Sehome Hill Arboretum is a lovely site where you are sure to enjoy the scenic view of nature's sounds and its beauty.
Are you a nature lover? Do you need an excellent place to relax and explore nature? Sehome Hill Arboretum is the right place for you to visit, enjoy and discover amazing things about nature.
You can take a walk through the native mature tree canopy along the trails. You will learn a lot about nature as classes are often taught in ​​​Sehome Hill Arboretum.
Observe the tower in the area to see where the quarry once occupied the hill. Enjoy the beautiful views of the cityscape, Bellingham Bay, and the lovely sounds of nature.
​​​Sehome Hill Arboretum is a 175.5-acre site situated on Bill McDonald Parkway at 25th Street, close to the South end of Western Washington University's campus.
22. Mindport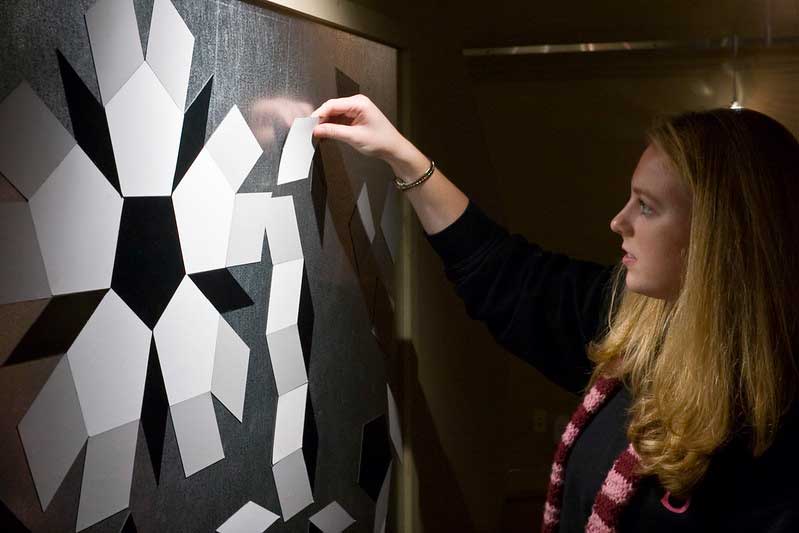 Mindport opens every Tuesday through Saturday from 11:00 am to 6:00 pm. Add to your checklist of things to do in Bellingham for a fun time.
There are exciting and fun activities in Mindport for both adults and children, including interactive exhibits and others.
Explore Mindport provides an inspiring blend of fine art and hand-built interactive displays to stimulate your thinking and spark your awareness.
Miniport is a great place to play and observe. You will also discover fine arts installations that rotate through the public window display and indoor galleries.
Mindport has been making, collecting, and showcasing interactive and fine art exhibits since 1995. The displays are combinations of science and art, techniques and expression, plus others. The presentations are created and designed by founders and staff of Mindport and other occasional contributions by other great artists.
The gallery space consists of various shows by Mindport and other community artists, including individual paintings and drawings, photography, and sculpture can also be found.
Address: 210 W Holly St, Bellingham, WA 98225-4312
23. Bellis Fair Mall
Bellis Fair Mall Monday through Saturday from 10:00 am to 9:00 pm, and 11 am to 6:00 pm on Sunday. Bellis Fair Mall is an exciting shopping mall in Bellingham, Washington. Bellis Fair Mall was opened in 1988.
Bellis Fair Mall is an exciting shopping destination for families, friends, students, and tourists in the Bellingham area.
The mall attracted and featured Macy's Home Store, Kohl's, JCPenny, Dick's Sporting Goods, Forever 21, Ulta Beauty, Sears, Target, Bon Marché, DSW, H&M, Ashley Furniture, and others.,
Enjoy shopping in Bellis Fair Mall as there are varieties of food, drinks, furniture, clothes, and other items.
Address: 1 Bellis Fair Pkwy, Bellingham, WA 98226-5590
Want more of Washington? check out our tourist guide on things to do in Yakima, things to do in Spokane and fun things to do in Tacoma for a great time in Tennessee.
Plan your Trip to Bellingham
Bellingham, Washington, is a famous tourist spot for a family or friend's vacation as it is known for its easy access to outdoor recreational activities in the San Juan Islands and North Cascades. The charming city is worth more than just a weekend getaway.
The wonderful city features an array of lakes, parks, hiking trails, picturesque views, the finest wineries, playgrounds, museums, crafts, artworks, and many other educational, historical, informative, and fun activities.
As mentioned above, 23 exciting places to visit in Bellingham, Washington, will guide you to discover unique locations and incredible histories.
Start planning your way to the incredible city with your family or friends for a memorable vacation, as it is worth your trip.