Looking for the best and fun things to do in Sequim, WA?
Sequim is an ideal place to experience that perfect vacation with family and friends. This picturesque destination is famous amongst outdoor lovers, especially visitors who wish to get a feel of the lavender fields and the lovely beauty of this place.
You can have a tasty meal from the different eateries available in town, have a fun walk in the evenings in the beautiful central area, or purchase a lovely souvenir from the exhibition spaces and museums for your loved ones and friends.
There is a lot to keep you engaged all through your stay in this beautiful town. For a fun time, here are the top things to do in Sequim, WA.
Things to Do in Sequim
1. Jardin Du Soleil
The Jardin du Soleil Sequim is an approved organic lavender farm that is in the business of providing lavender aromatherapy, herbal products, luxury lavender bath, body products, lavender culinary, lavender gifts, and lavender soaps.
Their Lavender is cultivated and organically distilled on-site while taking cognizance of the environment. The farm is available for everyone during operational hours. Visitors can walk on the lavender fields as they enjoy their tour.
As a result of the large number of lavender plants to find here, here draws a lot of families to explore the lavender farm. From distances away, one can perceive the sweet-smelling fragrance it oozes.
Address: 3932 Sequim-Dungeness Way, Sequim, WA 98382
2. New Dungeness Lighthouse
The New Dungeness Spit is situated on the Dungeness Spit and is within the Dungeness National Wildlife Refuge, this place is a historic destination and a working navigational aid.
Since its construction in 1857, the lighthouse has steadily been in operation and offers secure movement for people that reside in the Strait Of Juan de Fuca.
The tower has a height of 26 feet and is a lovely attraction to view, especially if you view it from the right side. It is one out of the many constructed lighthouses that have lasted this long in the country and their public tours carried out throughout the year are exciting and knowledgeable.
Address: Sequim, WA 98382
3. Nourish Sequim
The Nourish Sequim is a well-known dining restaurant situated in the Bell House Farm. It is part of the houses in the 1880s constructed on the Olympic Peninsula.
The restaurant is surrounded by a farm and is perched in a scenic location, beautiful lavender fields, a scenic garden with edible plants and herbs.
The restaurant has been focused on using fresh, and quality ingredients in preparing everything on their menu; everything used in the restaurant is cultivated in their garden.
The menu to find here changes from time to time, but their iconic dishes include the house-smoked wild salmon pasta, the Cajun-spiced rockfish sandwich, the coconut cream curry bowl with protein options. The atmosphere to find here is serene and beautiful as well, be sure to make a stop when you visit.
Address: 101 Provence View Lane, Sequim, WA 98382
4. John Wayne Marina
John Wayne explored the Sequim Bay Waters a few times before his death with his family yacht (The "Wild Goose"). He pictured a marina in the picturesque bay, and when he died, a donation of 22 acres of land was made by the family to bring his vision into the limelight.
Currently, the Marina has so many things installed for locals and visitors to enjoy. The amenities to find here include boat launch ramps, banquet facilities, superb marine services, picnic areas, open beach access, permanent and guest moorage, and fuel facilities.
There is a restaurant in the attraction, and it is the most favorite seafood restaurant to check out in the Marina known as the Dockside Grill.
Address: 2577 W Sequim Bay Rd, Sequim, WA 98382
5. Sequim Bay State Park
The Northern Olympic Peninsula has a desert-like climate and is close to the Cascade Mountains. The Sequ Bay has an extensive Olympic Discovery trail 120 miles long from Port Townsend west to the Pacific Ocean.
Half the rails to find here are paved, while others are still under construction. The trail cut through a bridge with great height and was built in 2016 to allow the free flow of Salmon in the stream underneath.
Visitors will enjoy having a stroll on the graded, smooth trail. Visitors can also go boating, there are big docks, RV sites that can house watercraft, and offshore moorage.
Here should be a major attraction to look out for if you are visiting Sequim and should be on your checklist of fine things to do in Sequim, WA.
Address: 269035 US-101, Sequim, WA 98382.
6. Blondie's Plate
After long hours of touring through the city, you will be famished and will need to gratify your stomach with top-notch meals cooked from the best hands in town.
Come enjoy the contemporary cuisines at Blondie's plate. The restaurant prepares its dishes with locally sourced ingredients to get that desirable taste for your taste buds and they do this via partnerships with local farmers and producers.
Coupled with their lovely service, the restaurant offers an ideal setting for couples seeking to have a unique dining experience or an unforgettable night out.
The popular items to look out for on their menu are the lamb shank served with a savoury tomato broth, vegetarian risotto with sauteéed mushrooms, the Hama Hama pan-fried oysters with onion aioli.
Address: 134 S 2nd Ave, Sequim, WA 98382
7. Fleurish Lavender of Lost Mountain
The Fleurish Lavender of Lost Mountain is perched in the valley underneath the picturesque Olympic Mountain. It is a three-acre family farm that blooms with lavender of 100 different kinds, resident alpacas, a beautiful gift shop, and a lush fruit orchard, all for you to enjoy from.
During summertime, visitors can go to the farm and collect for themselves lovely bouquets of lavender or have a walk through the scenic garden.
During the Fall season, you can have a great time picnicking or playing yard games while unwinding in the orchard. During winter, visitors might have the opportunity of seeing a deer passing through as they get a lavender under a soft blanket of snow.
And in springtime, various activities such as weeding, planting, and taking care of younger lavender plants are started in earnest. At whatever season of the year you plan to visit, be sure there is something for you.
Address: 1541 Taylor Cutoff Rd, Sequim, WA 98382.
8. Historic Dungeness Schoolhouse
The Historic Dungeness Schoolhouse is a building with a history stretching back to 1892. The building is perched along the Dungeness river shoreline.
The Dungeness Schoolhouse is a two-story building that is so beautiful as it has a red-roofed bell tower. The craftsmanship in building the structure is superb and will make you want to know more about its heritage.
Visitors can explore the entire building by making reservations for a tour on their website. Here is an ideal attraction to look out for when you visit Sequim and should be on your checklist of fun things to do in Sequim, WA.
Address: 2741 Towne Rd, Sequim, WA 98382
9. Dungeness Recreation Area
The Dungeness Recreation Area is known as a gateway to the Dungeness Spit. Here is a national wildlife refuge that will let you explore nature at its finest in the area.
They have a recreation space where guests can have a good outdoor experience and fun such as going picnicking on the bluff as they enjoy the great views of Mt. Baker or views of shipping lines as they move on the waters.
The park has a land area of 216 acres and houses different facilities to engage the whole family. Such facilities include trails for horseback riding and walking, a sheltered picnic space for groups, and one mile long picturesque bluff trail.
Dungeness Recreation Area has a lot to keep the family going when they visit and should be on your checklist of fun things to do in Sequim, WA.
Address: 554 Voice of America Rd W, Sequim, WA 98382
Planning a trip to Washington, don't miss our checklist of fun things to do in Spokane, and things to do in Tacoma.
10. Sunshine Herb and Lavender Farm
The Sunshine Herb and Lavender Farm are located at the entrance to the picturesque Dungeness River Valley and the beautiful town of Sequim, Washington.
The weather conditions here are unique and are a typical example of the climate to find in the Province region of France. The Lavender plants found here grow perfectly because of perfect weather conditions.
This attraction is popular for growing healthy lavender plants, distillation of quality lavender essential oils, and producing the best lavender products.
Everything used in making these quality products are grown organically and distilled on-site. Their greenhouse is stocked up with lavender plants propagated on-site and is available for purchase from Spring till the end of Summer.
Address: 274154 US-101, Sequim, WA 98382
11. The Red Hawk Stables
The Red Hawk Stable offers Guided Trail rides, and this is the only Guided Trail riding facility available for use on the Olympic Peninsula.
Here is a great attraction to bring along with you friends and family to enjoy a great time with our experienced cowboys that will tutor you every step of the way towards connecting with and riding a horse.
Before visiting, guests should book an advance appointment as the stable cannot give assurance of guaranteeing same-day availability, but if they can, they would.
The rides here are billed by the hour, a one-hour minimum, and per rider. The stable can accommodate a total of 6 visitors and the experience of some horses are to be provided as well. The children are not left out of the fun as well as they must be up to 4 feet tall and 8years old to be able to ride.
Address: 1445 Olson Rd, Sequim, WA 98382
12. Graymarsh Farm
The Graymarsh Farm is a beautiful farm situated in Sequim, WA that is locally owned and operated. The farm has been focused over time on producing berries and preserves.
Lately, the farm started producing honey, essential oils, and lavender. All their products to find here are hand-packed, labeled, and distributed to your doorstep.
The Staff to meet here are excellent in their dispensation and will guide you towards having a good time here. Their berries and lavender are lovely: delicious, huge, and a lovely fragrance.
Address: 6187 Woodcock Rd, Sequim, WA 98382
13. Olympic Lavender Heritage Farm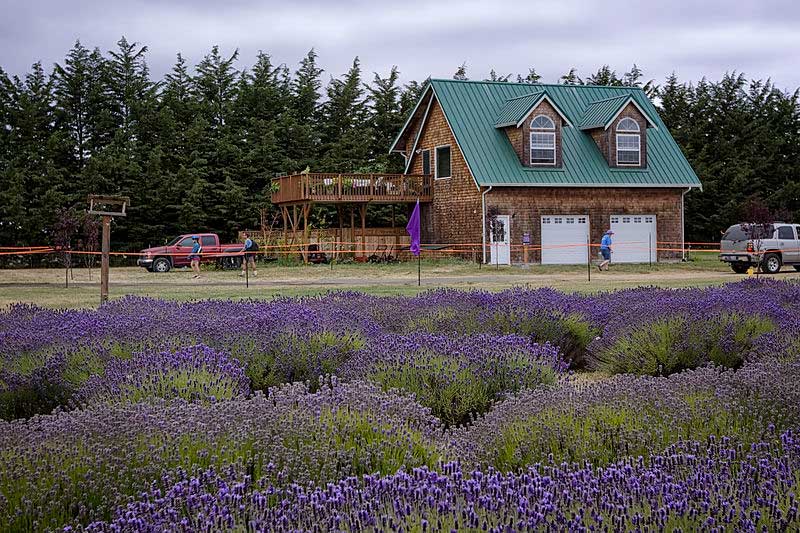 The
Olympic Lavender Heritage farm
started in 1995 and has been of the grand pioneers of the Sequim's Lavender movement. They have one of the finest lavender fields you will find in the area.
Here attract people from different walks of life to be a part of the lovely experience and a perfect location to take beautiful photographs to post on your social accounts.
When you visit, be sure to check out the gift store on the farm to purchase lavender-themed gifts and items like handmade soaps, lavender-scented essential oils, and many more.
The kids will love to visit as well, so they enjoy having a stroll in the field or being a part of farm workshops and classes during summer.
Address: 120 W Washington St, Sequim, WA 98382
14. Blue Whole Gallery
One of the ideal things to do in Sequim is to visit the Blue Whole Gallery. It is a joint establishment that houses the artworks of 35 different artists.
It is a great attraction to discover as you see various forms of artwork ranging from painting and drawings to sculptures and patchworks.
The Gallery has an annual schedule of various presentations, exhibitions, and demonstrations. It also holds a general reception of contemporary artworks every first Friday of the month.
If you intend to spend quite a long time in Sequim, you can opt-in for their workshops and classes focused on guiding you on sculpting, ground art, watercolours, and lots more.
Address: 129 W Washington St, Sequim, WA 98382
15. Dockside Grill
The Dockside Grill is situated at the John Wayne Marina in Sequim Bay. The restaurant was established in 2007 and is a famous waterfront restaurant known for attracting locals and patrons alike.
The Grill is ideal for getting seafood and the first restaurant in the Olympics Peninsula to be acknowledged as the " Best Steakhouse". In the King 5 Evening Magazine Best of Washington category.
The foods to look out for in their menu are the shrimp stuffed mushrooms, crab, bouillabaisse filled with clams, scallops, mussels, prawns, salmon, and portobello.
You can have your meal with a delicious wine from their wine list or a cocktail.
The atmosphere to find here, especially the main dining room, is lovely and if you want a little privacy, you can move to the Pelican Room of the restaurant.
16. The House of Seven Brothers
One of the many things to do in Sequim is to visit the House Of Seven Brothers, where you can enjoy delectable dishes from their extensive food menu and should be on your checklist of places to visit in Sequim, WA.
The restaurant was started by the Jamestown S'Klallam Tribe, who resided by the edge of the Olympic Peninsula for a long period.
Moreover, the restaurant uses locally sourced produce, seafood, and protein from fishermen, farmers, ranchers around the area. The restaurant is open to the general public to enjoy breakfast, lunch, and dinner.
There are different types of tasty foods readily available to select from not minding when you visit during the day.
The favourite meals to look out for when you are here are the southern-inspired shrimp and grits, pan-seared cod topped with lemon caper sauce, and applewood bacon-wrapped prawns.
Address: 270756 US-101, Sequim, WA
17. Olympic Game Farm
The Olympic Game Farm was initially constructed in the 1940s and is a drive-in to the petting zoo and safari. Here is a place of abode for more than 200 animals and an exciting place to learn about wildlife at your convenience.
The wildlife exhibits to find here provide visitors with lots of beautiful and spectacular experiences that they will not forget in a hurry. Visitors can find buffaloes on-site eating grasses, bears and might be opportune to hand feed Ilana's and yaks.
Visitors might be able to check out domestic animals on-site, some of which have been featured in some Disney movies like Captain Fantastic, Charlie the Lonesome Cougar, and The Incredible Journey.
Address: 1423 Ward Rd, Sequim, WA 98382
18. Wind Rose Cellars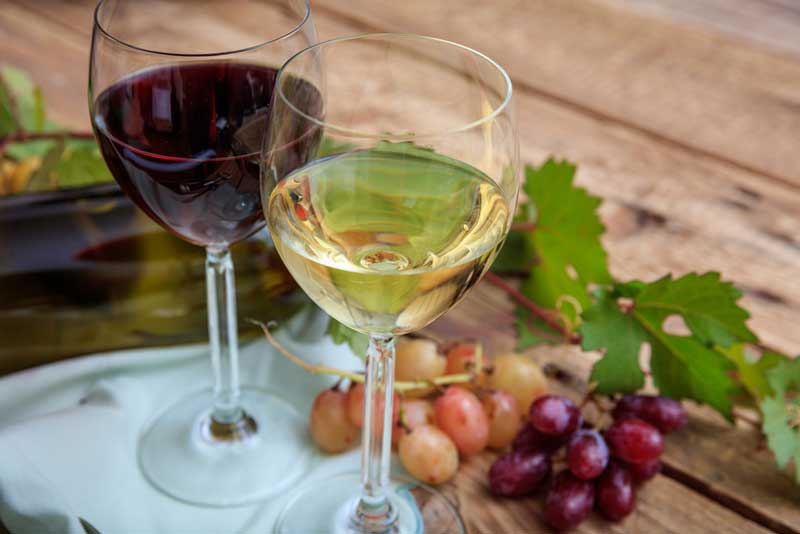 The Wind Rose Cellars is a state-of-the-art Italian type of wine and an invention of two couples named David Volmut and the Jennifer States.
The couple started mixing quality wines in 2009 and have been waxing strong since then. From each harvest, they make more or less than 1,000 cases, with a space of white and red wines.
Their unique wines to look out for when you visit our Sauvignon Blanc, Tempranillo, Cab Sauv, a dry rose called Rosato, Orange Muscat, and Petit Verdot.
Be sure to visit their famous tasting room in the town to know the various processes involved to get that perfect wine.
Address: 143 W Washington St, Sequim, WA 98382,
19. WeDo Fudge
WeDo Fudge is a family-owned and operated business. The establishment is controlled by Christina and Charles, who are both married and focused on growing their business to become a huge attraction in Sequim.
They originally kicked off operations in 2013, where they made and sold tasty fudge to several local retail shops and the county farmers' market.
Before the end of the year, the couples had their very own commercial kitchen. Visitors can check in to purchase their mouthwatering dishes. There is a seasonal drive-through gourmet fudge space making it the first-ever to be built in the country
Their favorite and famous flavors include peanut butter chocolate, raspberry lemonade, dark chocolate caramel sea salt, and dark chocolate toffee.
Address: 11 Valley Center Pl, Sequim, WA 98382
20. Lavender Connection
There are more than 30 kinds of lavender to check out in this unique farm, ranging from dark purple to light pink; many of them of the lavender available for U-cut to form a perfect lavender bundle.
The farm estate provides an outstanding backdrop for visitors to take quality photos of different colored fields of lavender and their contemporary historic barn.
You can also check their old-fashioned store in the barn to purchase handcrafted products together with their lavender essential oil extracted from plants.
Check out the chopper and view how the oil distillation process is carried out. Also, learn about the uniqueness of the different lavender grown on the farm.
Also, make a stop at the "Essential Oil Bar" and get a feel and smell of the various lavender oils readily available for purchase. There are lawn sports available like cornhole and bocce ball available for adults and kids and picnic tables and beach.
Address: 1141 Cays Rd, Sequim, WA 98382.
21. Sequim Museum and Arts Center
If you intend to have a fun getaway experience in Sequim, one of the best things to do in Sequim, WA, is visiting the
Sequim Museum and Arts Center
.
The Arts Center houses some structures and facilities, an exhibition center filled with permanent and rotating historic artifacts, and the historic administrator center.
The permanent exhibits here are the Jamestown S'Klallam Longhouse exhibit and the Mania Mastodon exhibit. The Jamestown S'Klallam Longhouse contains some tribal artworks found in many locations, whereas the Manis Mastodon exhibit is made up of a 13,800 year-old exhibit.
Be sure you will be soaked up with the wonderful local and natural history of this place, every moment spent here is worth the visit.
Address: 544 N Sequim Ave, Sequim, WA 98382
22. Dungeness National Wildlife Refuge
The Dungeness National Wildlife Refuge is located very close to the Strait of Juan de Fuca. Here is a beautiful destination fit for the whole family to visit.
The Wildlife Refuge has more than 772 acres that stretches over Dungeness Spit, Graveyard. Spit and fractions of Dungeness Harbor and Bay.
Inside the wonderful refuge, visitors get to see different types of nondomestic animals and 250 different kinds of birds. If you are a lover of birds be sure to come along with your camera and binoculars.
In summary, by checking out the beautiful varieties of wildlife and taking lovely pictures, visitors will be able to learn quickly about the local wildlife in this attraction. Visitors can go jogging on the trail, or go swimming.
Address: 554 Voice of America Rd W, Sequim, WA 98382
23. Cline Spit County Park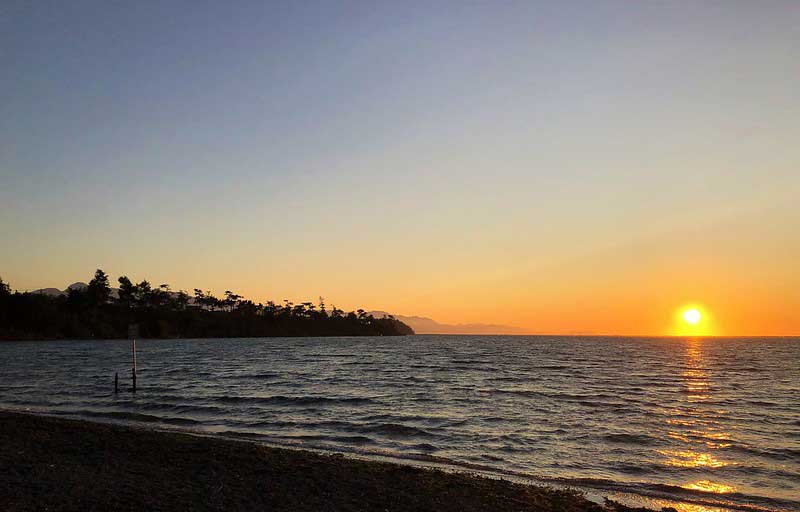 One of the ideal things to do while planning your vacation in Sequim is to have the Cline door Connie Beach County Park as a major item on your bucket list of things to do in Sequim, WA.
The Park is amazing and was founded in the late 1980s and has two acres. There are numerous activities in place for families to enjoy.
Visitors can also take a stroll on the picturesque shoreline, go boating by using the boat ramp, or participate in various activities like windsurfing, smelting, crabbing or fishing, and kayaking.
You will be more excited when you go fishing or crabbing on the Dungeness Bay, the experience here is unmatched to any road trip you might have embarked on. A large parking lot is available, picnicking facilities, a complete restroom, and boundary fencing.
Address: 1-, 199 Cline Spit Rd, Sequim, WA 98382
24. Pioneer Memorial Park
The Pioneer Memorial Park has a land area of four acres and is an outdoor space that allows you to enjoy the picturesque nature of Sequim.
The park contains scrupulously manicured fields and a properly maintained clubhouse by the Sequim Prairie Garden Club. Since the park's emergence in 1951, it has grown over time to become a famous family-friendly outdoor area for tourists of all ages and sizes to be part of.
Visitors can enjoy quality time in their botanical garden that houses plants such as perennials, a large area of Garry Oak trees and Oak trees, and shrubs.
Other things to find here are the event space for the clubhouse, a business kitchen, various picnic areas, a meeting facility, and lots more.
Address: 387 E Washington St, Sequim, WA 98382
25. Dungeness River Audubon Center
The only rural center in the state, and with a tribal partner is the Dungeness River Audubon Center. The center is situated inside the Railroad Bridge Park.
There are many nature programs fit for whatever season for visitors to enjoy. Other packages include a class center for nature lovers, youth and family camps, day tours and programs, customized field trips, and adult learning experiences.
They also have various programs and classes such as drawing art classes and watercolor, nest box building, and beginning photography.
Address: 2151 W Hendrickson Rd, Sequim, WA 98382
26. Carrie Blake Park
This beautiful park comprises two parcels: the Carrie Blake Park parcel, which covers 22.42 acres, and the Water Reuse Demonstration parcel, which occupies 28.85 acres. A summation of both land areas gives the total expanse of land the park occupies, 52 acres.
The Park was previously a 200-acre farm property of the Blake Family. A portion of the farm was sold in the 1970s to the city to construct a park.
The city of Sequim later bought the Water Reuse Site in the 1990s through state grant funding created to help the city recycle all of its reclaimed water.
Most areas in the park were built as the years went by through the efforts, funds, time, and labor of local community groups.
Amenities in the park include gardens, horseshoe pits, a Skateboard park, soccer and softball fields, pickleball courts, a playground, picnic spaces, a fishing pond, restrooms, and many others.
Address: 202 N Blake Ave, Sequim, WA, United States
27. Sequim Lavender Festival
Sequim is popular for its sweet-scented Lavender purple field and hosts the foremost Lavender Festival in North America. The Festival is held on the third weekend of July every Summer.
During the Festival, visitors can check out the street fair for various products exhibited by numerous vendors and enjoy great food and live music.
The gorgeous site for the Festival can accommodate over 250 Street fair stands that display a broad selection of food and Northwest crafts.
In addition, you can choose to go on a self-guided farm tour by making use of their cycling or biking guide, collect a lavender for yourself, join any of the community events, see farm demonstrations, bring home a lavender gem from the many farms in the area, and check out their beer garden and food court.
The Festival is free for everyone, and there is free parking at the Olympic View Church and Blake avenue entrance.
Address: 202 N Blake Ave, Sequim, WA 98382, United States
Washington presents breathtaking attractions and activities, explore some of its fun cities, here are guides on things to do In Ocean Shores , Yakima, Tacoma, and Tri-Cities .
Plan Your Trip to Sequim
Sequim is an abode for lovers of outdoor activities. Visitors who come here are opportune to hike in the beautiful forest and along the longest natural sandpit in the nation, go golfing at the excellent golf courses, go fishing in the salt or fresh water, visit the lavender or local berry farms.
Sequim holds a lot of great ideas for you and the family and from our list of things to do in Sequim, WA, you are sure to enjoy your visit.