San Rafael is a city in the North Bay region of the San Francisco Bay Area in Marin County.
It's the oldest and biggest city in the county, having about 60,000 people, and is famous because of its delightful weather most of the year.
There are qite some fun things to do in San Rafael, CA, this city offers tourists the perfect combination of a natural California setting and an urban center.
San Rafael is Marin County's cultural and political center. It is home to excellent museums, art galleries, Cultural Centers, and many exotic, fun destinations.
San Rafael is known for its vibrant and bustling downtown area and its beautiful sight that consists of hills, mountains, coastline, and stunning architecture.
In the past, this famous city was the habitat of the Coast Miwok people until the Spaniards colonized California.
San Rafael is a suitable place to explore the tremendous outdoors without touring thousands of miles away from the urban area.
Are you planning an exploration of San Rafael? Here are the top things to do in San Rafael, CA.
Things to Do in San Rafael, CA
1. McNears Beach Park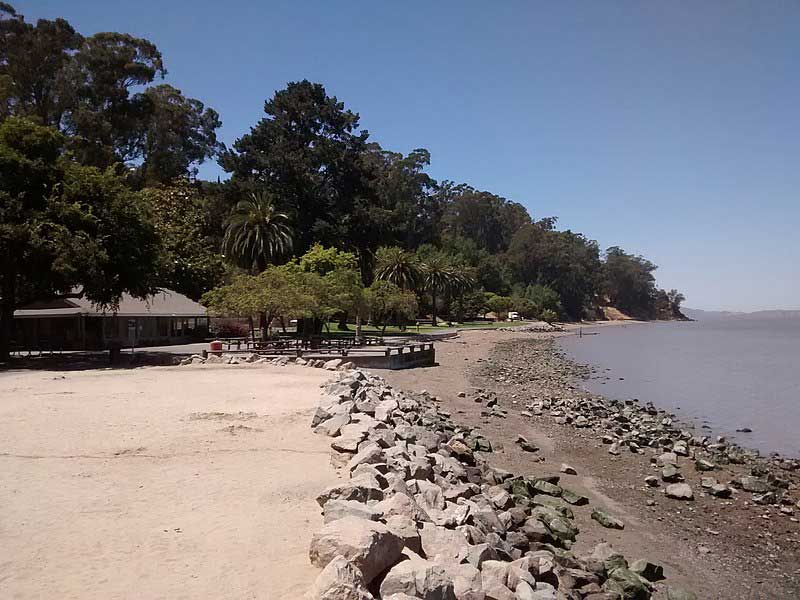 McNears Beach Park is situated near San Pablo Bay on Cantera Way. Visit the McNears Beach Park with friends and family for some outdoor entertainment, as it's one of the fun things to do in San Rafael, CA.
Swimming is not one of the most popular activities at this beach park because of the rocky sand and murky seas. However, there is a pool and picnic tables at this destination.
Both locals and tourists flock to this region to participate in watersports like canoeing, paddleboarding, and kayaking.
The beach area is also next to a famous 500-foot fishing pier where you can catch some local fish; also. It is a well-liked location for picnics and birdwatching.
Address: 201 Cantera Way, San Rafael, CA 94901, United States
2. Lagoon Park
The Lagoon Park is a 10-acre park part of the Civic Center Campus. Take in the gorgeous lookouts and greenery from one of the many benches in the park.
There are also picnic tables if you're looking for a place to have a great picnic. Your kids can play on the playground.
The Park also often presents an avian exhibition where various birds, including ducks and geese, are displayed.
If you need to do some shopping, a farmer's Market that is open twice a week is also close to the destination.
Address: 160 Armory Dr, San Rafael, CA 94903, United States.
3. Marin History Museum
If you wish to learn about the local history of this city, visiting
Marin History Museum
is one of the best things to do in San Rafael, CA.
The Marin History Museum lies in a historic Boyd Gate House constructed in 1930.
The Marin History Museum educates guests visiting the San Rafael district about the history of the city that dates to the time of the Miwok Indians.
This fantastic local destination showcases over 20,000 historical relics, 200,000 pictures, and documents that pertain to the county's history.
Artifacts contained in this local Museum were assembled during the 1906 earthquake. There is also information about the Golden Gate Bridge, Northwest Pacific Railroad construction, and more.
This local Museum also houses a library that contains precious books, manuscripts, newspapers, and maps that tells the locals' past experiences and the county's development.
Address: 1125 B St, San Rafael, CA 94901, United States
4. Terra Linda Sleepy Hollow Ridge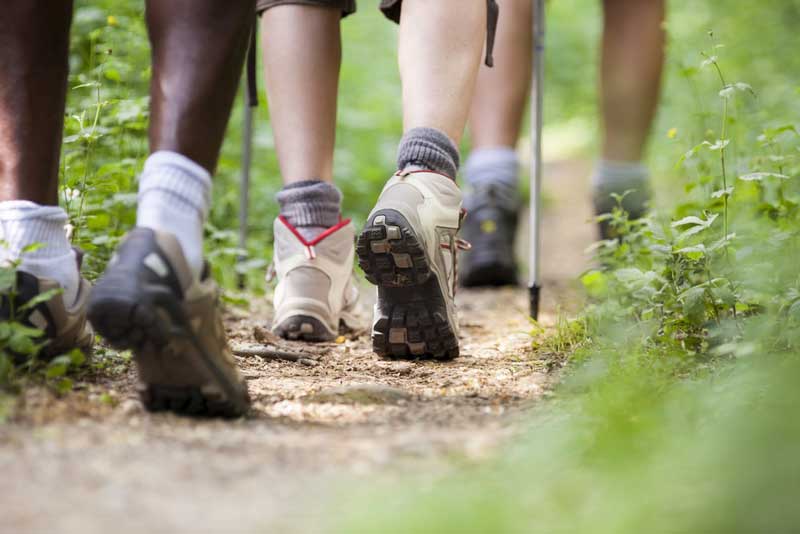 Go on a hike at the Terra Linda Sleepy Hollow Ridge if you're looking for what to do in San Rafael, CA. Outdoor adventurers love to visit this six-mile, picturesque track.
The route includes a lot of shortcuts that are ideal for beginning hikers. Take a stroll along the trail to admire the stunning wildflowers and undulating hills that surround the area.
Hiking is fun year-round in the oak-studded grassland. Visitors can admire the eucalyptus forests in August and feel the calm wind on hot summer days.
Address: Manuel T Freitas Pkwy, San Rafael, CA 94903, United States
5. Peacock Gap Golf Club
Peacock Gap Golf Club is often regarded as Marin County's best course because of its gorgeous surroundings.
The Golf Club is surrounded by open spaces and numerous difficulties that will keep your game entertaining and fascinating.
In addition to its championship 18-hole, par-71 course, this facility boasts a driving range, practice green, and chipping area. Golf instructors are also available.
Address: 333 Biscayne Dr, San Rafael, CA 94901, United States
6. WildCare
WildCare is an animal rescue shelter in downtown San Rafael which care for and treat sick or injured animals.
This wildlife hospital also educates guests about local wildlife care and conservation through workshops, classes, and programs.
Over the year, many events take place at this destination like the WildCare's Nature Camp for children, weekly day camps in summer, leisure family outings in both English and Spanish, and a Junior Botanist Program, which introduces students to native trees, ferns, flowers, and grasses.
Address: 76 Albert Park Ln, San Rafael, CA 94901, United States
7. The Sunday Marin Farmers Market
The third-largest farmers' Market in California is located in San Rafael. It is known as the Sunday Marin Farmers Market; as the name implies, it is open on Sundays.
Since its origin in 1987, the Market has remained true to its Marin roots by offering a diverse selection of fresh, locally grown, and sourced produce from approximately 200 farmers, specialty food suppliers, and artisans.
Fresh seafood, grass-fed meats, freshly baked bread and baked goods, coffee, artisanal crafts and jewelry, handmade soap, and personal care products are some items in the Market.
Pet food is among the goodies available at the Market. Locally grown and organic produce is also available.
Address: 3501 Civic Center Drive, San Rafael, CA 94903, United States
8. Marin County Open Space District
The Marin County Open Space District is an organization that oversees 34 open space reserves totaling about 18,500 acres.
The District offers tourists stunning public spaces where they can engage in outdoor leisure.
Hiking, swimming, boating, fishing, picnicking, mountain biking, canoeing, soccer, horseback riding, kayaking, tennis, and softball are just a few of the numerous activities available to guests.
Address: Room 415, Civic Center Drive, San Rafael, CA 94903, United States
Explore this list of things to do in Valencia, things to do in Bakersfield and things to do in Salinas for a memorable California road trip.
9. Falkirk Cultural Center
The
Falkirk Cultural Center
is a stunning 11-acre country estate established in the 19th century.
The Cultural Center, built in 1888, has a sumptuous three-story mansion constructed in a fusion of Queen Anne and Eastlake styles.
The Falkirk mansion, which is now owned and run by the City of San Rafael, is included on the National Historic Register.
This destination was previously the residence of shipping baron Robert Dollar, who gave it the name in honor of his native Scotland.
Immaculately kept grounds and gardens envelop the 17-room manor house. It features wooded hillsides, a restored greenhouse with tropical plants, and a sculpture garden.
The community bought the mansion in 1974 to be kept as a historical and cultural asset and has served the Marin community ever since.
The Falkirk Cultural Center also has art galleries that display modern artworks and hosts seasonal public events throughout the year.
Address: 1408 Mission Ave, San Rafael, CA 94901, United States
10. Marin County Civic Center
Marin County Civic Center was constructed in the early 1960s. Frank Lloyd Wright-designed the historic landmark.
This destination features the Hall of Justice and Administration Buildings; the same Frank Lloyd Wright constructed both buildings.
This futuristic building, with sky blue roof, scalloped balconies, and a golden spire, Is considered one of Frank Lloyd Wright's most unique designs.
Guests can join the 90-minute docent-led tours every Wednesday and Friday to explore the building
Guests can also get a spectacular view of the whole neighborhood from the balcony while learning about the project's beginnings.
A vacation in San Rafael won't be perfect without seeing the Marin County Civic Center; therefore, add a visit to this attraction to your list of top things to do in San Rafael, CA.
Address: 3501 Civic Center Drive, San Rafael, CA 94901, United States
11. LaVier Latin Fusion Restaurant
One of the best places to visit in San Rafael, CA, for a mouthwatering exotic meal is LaVier Latin Fusion Restaurant. This enterprise offers genuine Latin Fusion cuisine that will create a lasting impression on your taste buds. It boasts a calm setting and freshly made dishes.
This restaurant offers fresh ingredients, superb meal quality, and mouthwatering flavors, from Mexican fries to Cajun shrimp fajitas.
Every meal is expertly seasoned and cooked to almost perfection, which is enhanced by the fantastic decor and mood of the restaurant.
This restaurant in San Rafael is a fantastic hidden gem, and dinner there will surely leave you with lasting memories.
Address: 1025 C St, San Rafael, CA 94901, United States.
12. Marin Bocce Federation
Marin Bocce Federation is an organization devoted to developing bocce in San Rafael.
The facility has eight outdoor and two indoor courts surrounded by a grove of redwood trees and a lovely rose garden.
Founded in 1992, The Marin Bocce Federation is meant to rehabilitate San Rafael's Albert Park with a focus on boosting family-friendly activities.
The facility also runs three-morning and five-night leagues from March through October and other annual competitions. Almost 1600 players are participating in 160 teams.
Address: 550 B St, San Rafael, CA 94901, United States
13. Museum of International Propaganda
The Museum of International Propaganda is a must-see for history fanatics. This destination is dedicated to exhibiting political propaganda from around the world. It showcases how repressive authorities used visual communication to exploit the masses in the early 20th century.
There are political art and pictures from over 25 countries, which took the Museum over 35 years to assemble.
The Museum existed from Tom and Lilka Areton's collection of propaganda materials collected during their travels.
This destination showcases different propaganda aspects in many principles, methods, and styles from locations like Nazi Germany, Communist China, the Soviet Union, Cuba, and more.
Roam the main gallery and observe more than 200 unique educational images, propaganda posters, paintings, and sculptures.
Address: 1000 Fifth Ave, San Rafael, CA 94901, United States
14. Pond Farm Brewing Co.
Visit this family-run Pond Farm Brewing Co. to sip some regional craft beer while wondering what to do in San Rafael, CA.
This destination is great for unwinding after a long day of sightseeing in the city.
More than ten regional beers are available at Pond Farm Brewing Co., including chocolate-flavored black lagers, malty Scottish imports, zesty creations, and brown ales with vanilla flavoring.
Visitors can purchase a one-liter stein of any of the excellent gluten-free beers from the company.
You can also try their cast iron grilled cheese and beer bratwurst.
Address: 1848 4th St, San Rafael, CA 94901, United States
15. The Fifth Avenue Spa
The Fifth Avenue Spa is the perfect place to go if you realize you need a day of rest and rejuvenation.
The Spa's skilled and competent team works hard to establish a welcoming environment where you will receive complete, personalized care.
Numerous services are available, including Swedish and hot stone massages, body cleanses, body wraps, and facials.
Address: 1000 Fifth Ave, San Rafael, CA 94901, United States
Considering a California road trip, check out our guides on things to do in Calistoga , things to do in Montecito, and things to do in Yuba City for a memorable trip.
16. Art Works Downtown
This destination is a non-profit art center in the center of San Rafael's burgeoning Fourth Street art district. The destination is housed in a 130 years old 40,000 square-foot historic structure.
It connects a variety of projects that promote artistic thinking. Exploring Art Works Downtown is one of the best things to do in San Rafael, CA.
Art Works Downtown offers affordable studio space for artists and low-cost accommodation, showcase galleries, outreach programs, art classes, lectures, and art-related activities.
Four art galleries, 27 art studios, a pottery center, a jeweler's guild, a framing shop, a restaurant, and 17 affordable accommodations are all part of Art Works Downtown.
Several exhibitions, art installations, and events are also held in the center annually. Public access to Art Works Downtown is available from Tuesday through Saturday.
Address: 1337 4th St, San Rafael, CA 94901, United States
17. China Camp State Park
If you love the outdoors, the China Camp State Park is one of the best places to visit in San Rafael, CA.
This 1,648-acre bayside State Park, located on the coastline of San Pablo Bay, surrounds a historical Chinese American shrimp-fishing village.
This destination is known for its mind-blowing hiking sites, mountain biking trails, unique open spaces, and spectacular lookouts.
Lovers of hiking can venture the 15 miles of multi-use trails perfect for hiking or biking. By crossing the Turtle Back Nature Trail, Novice hikers can explore an oak-studded knoll enclosed by a salt-marsh environment.
Hiking Veterans can try out a more challenging path by taking the Bay View Trail, Bay Hills Trail, and Back Ranch Fire Trail.
With a tremendous lush green environment and breathtaking lookouts, China Camp State Camp is a must-glimpse destination when you visit San Rafael.
Address: 100 China Camp Village Rd, San Rafael, CA 94901, United States
18. Altertheater
If you are interested in music, visual arts, or performing arts, San Rafael's Altertheater is heaven for performing artists.
As a means of shattering preconceptions in American theater, this company takes pride in presenting performances focused on black and indigenous people.
The Altertheater hosts live theatrical productions, catch plays, and performances penned by some of the Bay Area's top performers.
Every season, the Altertheater produces a wide range of acts, so each time a visitor arrives, they are treated to a fresh performance.
Address: 1333 4th St, San Rafael, CA 94901, United States
19. Red Rock Island
In the middle of San Francisco Bay is Red Rock Island, the only privately owned Island in the bay.
Stretching 6 acres, the Island encompasses the Marin, San Francisco, and Contra Costa Counties.
The Island remains uninhabited, with Selim Woodworth listed as the only person to live on the Island.
The Island's red rock is oxidized manganese, used as a paint pigment. The Island also has Franciscan Schist, a valuable rock typically used in road building.
You'll be able to spot this small Island from the Richmond-San Rafael bridge with a few pine trees, old mine tunnels, and a few animals gracing the area.
Address: Red Rock Island, California, United States
20. Mission San Rafael Arcangel
Mission San Rafael is one of the city's most renowned historical relics. This piece of the historical memorial was California's first infirmary. It was named after San Rafael under the leadership of Fr. Gily Taboada.
The church was constructed in 1817 and served as a hospital to treat Native Americans. In 1828, this site fell to its demise during an Indian attack.
Mission San Rafael was refurbished by the Native Sons of the Golden West in the early 1900s to its original state.
Guests visit the church today to admire the architecture and explore the modern interior of the structure.
The structure also houses a museum that features artifacts like the bronze sculpture of San Rafael, several of the original mission bells, and more.
Address: 1104 Fifth Ave, San Rafael, CA 94901, United States
21. Marin Society of Artists
Marin Society of Artists, founded in 1927, hosts monthly national and international art exhibitions. Its activities are aligned with its mission to advance Marin County arts.
A variety of art-related events are held by the society throughout the year, including art classes, studio space, community art, painting and drawing workshops, lectures and conferences, and numerous exhibitions.
The Marin Society of Artists also provides an environment for artists to express themselves and for the community to explore, develop, and appreciate artistic expression.
The organization is accessible to the public from Wednesday through Sunday and hosts a Friday Art Walk on the second Friday of the month.
Address: 1515 3rd St & E Street, San Rafael, CA 94901, United States
22. Hal Brown Park
Hal Brown Park has 26 acres of lush green space where you can unwind or engage in various activities.
The destination features various amenities on site, with playgrounds, chairs, picnic spots, and bathrooms, in addition to the magnificent views.
Corte Madera Creek has a walking trail that runs alongside it. As you walk along the path, you'll see breathtaking views of Mount Tam.
The destination also features a healing garden with various medicinal plants and a labyrinth with a beautiful mosaic.
Exploring Hal Brown Park is one of the fun things to do in San Rafael, CA.
Address: 250 Bon Air Rd, Kentfield, CA 94904, United States
23. Panama Hotel & Restaurant
The Panama Restaurant, located inside the Panama Hotel, is a classy, warm restaurant that offers a menu with influences from Latin America, the Mediterranean, and California.
This restaurant also features family-owned boutique wines in a chic setting with live entertainment. It has indoor and outdoor veranda seating.
The Panama Restaurant's cuisine includes Dungeness crab, ahi tuna ceviche, smoked salmon, fresh seafood, and New York-style prime steak, all made with the best organic, locally sourced ingredients.
The eatery serves brunch on Sundays, dinner Tuesday through Sunday, lunch Tuesday through Friday, and live music Tuesday through Thursday.
For an excellent dining experience, stop by the Panama Restaurant when you visit San Rafael.
Address: 4 Bayview Street, San Rafael, CA 94901, United States
Check out other cities in California, here is a list of things to do in San Juan Capistrano, things to do in Manhattan Beach, and fun things to do West Hollywood in for a fun time
Plan Your Trip to San Rafael
San Rafael is a nice destination to chill out for a weekend or a more extended stay. This destination also offers great cultural heritage, leisure activities, and modern infrastructure.
One can not exhaust the fun activities this destination holds in just a weekend's visit, so ensure to book a more extended stay.
Have a fun trip!