In search of the best and most fun things to do in Valencia, CA?
Valencia is a popular neighborhood in Santa Clarita, it is situated in the Santa Clarita Valley within Los Angeles, California, United States.
In 1987, this district combined with three other unincorporated communities, namely Newhall, Saugus, and Canyon Country, to make up the city of Santa Clarita.
It became more popular in 2013 after the death of Paul Walker. The area is known for housing the Magic Mountain amusement park.
Valencia is listed among the top places to visit in the United States due to its natural beauty and exhilarating attractions.
The district has several attractions, such as Tesoro Adobe Historic Park, Alchemy Valencia, Vista Valencia Golf Course, Westfield Valencia Town Center, Santa Clarita Philharmonic Orchestra, and more.
Are you planning an exploration of Valencia? Here are the top things to do in Valencia, CA
Things to do in Valencia, CA
1. Santa Clarita Central Park
Santa Clarita Central Park is a 105-acre park and an awesome environment for lovers of nature.
If you're wondering what to do in Valencia, CA, visit Santa Clarita Central Park, especially if you want to stay away from crowded areas.
This is more of an undeveloped park with several exciting amenities, such as trails for hiking, running, and mountain biking.
Santa Clarita Central Park features a reserved dog section and a disc golf course, including a basketball court and ball Diamond.
The Park has a fitness zone, a lighted multi-purpose field, and a play area for children featuring several colorful pieces of equipment.
For those who would love to go on a lovely picnic with their loved ones, there are picnic areas with picnic tables and chairs and public restrooms.
Address: 27150 Bouquet Canyon Rd, Santa Clarita, CA 91350, United States
2. Vasquez Rocks
Vasquez Rocks, located just a small distance from Valencia, is one of the most amazing rock formations in the area.
You probably must have seen it in several movies. If you want to check it out, add a visit to Vasquez Rocks to your list of the top things to do in Valencia, CA.
These rock formations spread for 932 acres with a stream and Tataviam Indian sites.
Vasquez Rocks became even more popular in 1874 after a famous bandit, Tiburcio Vasquez, in California, escaped from being apprehended by law enforcement through the coverage of the rocks.
Aside from being featured in several popular movies, Vasquez Rocks are popularly visited by hikers and families who want to have an amazing picnic.
Address: Santa Clarita, CA 91390, United States
3. Six Flags Magic Mountain
One of the best things to do in Valencia, CA, is visiting Six Flags Magic Mountain, a favorite place for locals and visitors.
Six Flags Magic Mountain, encompassing 260 acres, is the best place for the entire family.
The Park offers visitors numerous facilities to explore, including games, fun facilities, and rides for adults and children.
There are over 100 rides, including towering roller coasters, which are great to start your day.
Six Flags Magic Mountain offers visitors several food options, shopping areas, and live entertainment locations.
There are spots where you can meet and take pictures with famous cartoon characters.
Address: 26101 Magic Mountain Pkwy, Valencia, CA 91355, United States
4. Color Me Mine
Are you a fan of pottery painting? How about visiting a place that helps you nurture your passion and skills?
Color Me Mine is one of the most recognized places for pottery painting in Valencia.
Color Me Mine helps to motivate your artistic side and release your creative spirit by offering you all you need and more.
They offer visitors a no-pressure environment to express themselves, encouraging them to relax and have fun.
This destination is an excellent place for family and friends, including children, to spend time and have fun while creating unforgettable memories.
Color Me Mine is a host of several celebrations, workshops, after-school programs, and other interactive activities for everyone.
Address: 24300 Town Center Dr # 106, Valencia, CA 91355, United States
5. Scooter's Jungle – Valencia
If you're traveling with your children and need a fun center to spend the day, add a visit to Scooter's Jungle to your list of fun things to do in Valencia, CA.
Scooter's Jungle features the highest indoor inflatable slides with an obstacle course that will send thrills through your body.
There are lots of play equipment available for adults and children to play with, including sports courts and a zipline.
For children's birthday parties, the well-trained and professional staff are in charge of organizing the activities and offering the celebrants unique treatments.
Scooter's Jungle oversees the entire arrangement, services, and clean-up after the birthday, making sure the kids feel like kings or queens.
If you think this place isn't for adults, you're mistaken because sometimes adults tend to have more fun than children.
Address: 28230 Constellation Rd, Valencia, CA 91355, United States
6. The Paseo Club
Are you still searching for a place for the entire family? Visiting Paseo Club is a must-do in Valencia, CA.
The Paseo Club was founded to provide families with an attractive, healthy, and secure resort facility.
The Club encompasses more than eight acres of land close to San Francisco. It was named after the trails and paseos that allowed residents to travel across the city without intersecting junctions.
The Club features several essential amenities and facilities for those who are searching for a complete place to spend time with their family.
You will find a fully equipped gym for those who want to lose weight or keep fit, including a tennis court, training rooms, locker rooms, a spa, pilates, and more.
Address: 27650 Dickason Dr, Valencia, CA 91355, United States
7. Alchemy Valencia
Whether you're in the mood for a celebration or want to chill with your friends, add a visit to Alchemy Valencia to your list of the best things to do in Valencia, CA.
Alchemy Valencia ensures you have a memorable experience that will make you return for more, whether you visit alone or with your friends.
They provide a lively and warm atmosphere in a nicely designed environment featuring comfortable chairs and tables.
You're offered a wide variety of craft beers and signature cocktails, including tequila, whiskey, brandy, and cognac.
Alchemy Valencia also offers delicious American fares, which include jerk pork loin, shrimp po'boy, and nachos.
They are open weekly with exciting live music presentations for visitors to enjoy while they drink and eat.
Address: 24501 Town Center Dr. Suite 101, Valencia, CA 91355, United States
8. Fun Factory
Fun Factory is a family fun center offering many families a fantastic experience from 1977.
The Center offers both adults and children a variety of entertaining activities, also featuring exciting facilities with play equipment.
This fun center provides a vibrant environment for various gatherings, offering the most recent video games with escape games, including a prize gallery showcasing the multiple prizes to be won.
There is an arcade section for everyone featuring amusement games, including video games such as air hockey, skeeball, child rides, and basketball shooting.
Address: 24201 Valencia Blvd Suite 2004, Valencia, CA 91355, United States
Are you considering more exploration of California? Here is our list of things to do in Bakersfield, things to do in Calistoga, and things to do in West Hollywood, for a fun vacation
9. Tesoro Adobe Historic Park
The Tesoro Adobe Historic Park was constructed and owned by Harry Carey Sr., a famous western film performer in the 20th century.
He featured in over two hundred movies during his career. He decided to build a Tesoro Adobe on his already developed two acres ranch as his home.
The property was majorly used for shooting movies. Universal Movie Studios offered him a stable as compensation for using the estate for movies.
Many well-known western actors, such as Tom Mix, Will Rogers, John Wayne, and William A. Hart, have graced Tesoro Adobe Historic.
The Park is now open to visitors as they explore the bunkhouses, stables, and main adobe structure in the ranch and see remnants of a former growing farm.
Address: 29350 Avenida Rancho Tesoro, Valencia, CA 91354, United States
10. Wolf Creek Restaurant
Are you hungry and clueless about the best restaurant to have a meal in? Wolf Creek Restaurant is the best choice for you.
Initially, the Wolf Creek Company began in the owners' garage. Still, it was relocated when their brewery needed more space since bottles of beers piled up in every area.
The McFerrens decided to move to Valencia after visiting the city, agreeing that it was the best place to actualize their purpose.
Rob and Laina had worked in the restaurant business for many years. They convinced their loved ones to invest in the company's future.
They offer spirits, wines, and of course, beers and various meals such as pizzas, Jumbo Shrimp Scampi Pasta, Jambalaya, Cheesecake, salads, and more.
Address: 27746 McBean Pkwy, Valencia, CA 91354, United States
11. Westfield Valencia Town Center
Another best thing to do in Valencia, CA, is shopping at Westfield Valencia Town Center, a lovely mall with an additional outdoor section, "The Patios," which was added in 2010.
Westfield Valencia Town Center is located in a gorgeous open environment with incredible landscapes, fireplaces, water components, upscale shops, restaurants, and lounging regions which shows the South Carolina lifestyle.
The mall offers a rustic design with several specialty stores offering everything from appliances, jewelry, sports equipment, shoes, and health products.
A good number of eateries at the mall offer customers a wide variety of dining options for pocket-friendly costs.
Westfield Valencia Town Center hosts numerous events, including classes and holiday celebrations.
Address: 24201 Valencia Blvd #3150, Valencia, CA 91355, United States
12. Academy Swim Club
Academy Swim Club, founded in 2004, has consistently served the people, making it the best swim school in Santa Clarita Valley.
This state-of-the-art, privately owned swimming school offers safe aquatic programs throughout the year.
As a family-owned and managed business, it has continuously provided the highest standard and internationally accepted swim programs for over three decades.
Academy Swim Club offers a 7-day Water Safety program through which students learn how to be safe in the water and essential rescue skills.
Children are also taught water safety guidelines and the emergency number, including how to get in and out of the water while putting on their clothes.
All the lessons offered at Academy Swim Club are essential in life, mainly when the need arises. Many parents have reviewed how the skills learned helped during real-life emergencies.
Address: 28079 Smyth Dr, Valencia, CA 91355, United States
13. St. Francis Dam
St. Francis Dam is a unique historical attraction with lots of history surrounding its construction and destruction.
It was built like a concrete dam popularly known for its arid rainfall. The Dam was constructed in the 1920s to supply water to Southern California.
William Mulholland, a self-taught engineer, completed it after a few years. He also constructed the Los Angeles Aqueduct and Los Angeles water infrastructure.
St. Francis Dam ruptured and collapsed just less than three minutes before midnight, the exact day when he proclaimed it safe.
The waters demolished the Powerhouse with every single person inside. Mulholland later resigned, taking the entire blame, and the Dam was never reconstructed.
It is a beautiful place filled with unique and gorgeous wildlife; even though it doesn't look like a dam, it is still a great spot to explore.
Address: 35554-35570 San Francisquito Canyon Road, Santa Clarita, California, 91390 United States
14. Billy Beez
Billy Beez is an indoor playground that is second to none in Valencia, with a facility of 20,000 square feet.
Every child would cherish and adore this playground featuring high trampolines, sports courts, ball blasters, slides, and towers.
This Park is for children of all ages, consisting of separate areas for adults and children, which makes it great for the whole family.
Billy Beez features a Ballistic hall where children can race down through a rainbow wave slide which leads to a point filled with soft foam. The hall aids children's growth mentally, socially, and physically.
There is a Mini Beez section where older kids can engage in sports activities in facilities such as soccer courts and kid-sized basketball.
This location is excellent for birthday parties, fundraisers, family days out, get-togethers, and more through different party packages.
Address: 24201 Valencia Blvd Unit 2380, Valencia, CA 91355, United States
15. Santa Clarita Philharmonic Orchestra
Santa Clarita Philharmonic Orchestra is an organization that is dedicated to emerging and professional musicians.
This community-rooted organization is concerned with offering the people of the region the highest quality musical and cultural platforms.
The organization offers them opportunities they ordinarily wouldn't have accessed. Fans of traditional Music will love it here.
Santa Clarita Philharmonic Orchestra offers several instructional and outdoor programs all year round.
Address: 28771 Rio Norte Dr, Valencia, CA 91354, United States
Check out the top things to do in Marina del Rey, things to do in Salinas, and things to do in Yuba City for a memorable exploration of California. Also check out the best restaurants to visit in Mira Mesa, if you are planning a trip to this part of California.
16. Vista Valencia Golf Course
Are you looking for what to do in Valencia, CA? Book a tee time at Vista Valencia Golf Course for an unforgettable golfing experience.
Vista Valencia Golf Course is a perfect place for all levels of golf players, including beginners and professionals, regardless of their ages.
The Golf Course is located not too far from Six Flags Magic Mountain featuring several lakes and island green within the 18-hole layout of the course.
This destination is a great place to try out all your golfing skills by exploring its 9-hole par three golf course and a driving range of 28-seat.
Vista Valencia Golf Course guarantees golf players an exhilarating and challenging golf experience.
Address: 24700 Trevino Dr, Santa Clarita, CA 91355, United States
17. The Placerita Canyon Nature Center
The Placerita Canyon Nature Center is one of the best places to visit in Valencia, CA, and a popular choice for visitors who want to feel what the area was like in the past.
If you are a nature enthusiast, visit the Placerita Canyon Nature Center.
The Center is located in the middle of the foothills in an idyllic depression featuring an extensive collection of willow & oak trees and a dribbling stream.
The Placerita Canyon Nature Center is home to various walking trails for those who would like to take a walk around the Park.
There are several picnic areas with shaded sitting areas where you can relax and enjoy the stunning sight.
The Center helps conserve the natural environment while educating the public about the importance of fauna and flora.
Address: 19152 Placerita Canyon Rd, Newhall, CA 91321, United States
18. Gibbon Conservation Center
Gibbon Conservation Center is a non-profit organization in Santa Clarita, the only one of its kind in the world.
The Center specializes in the preservation, breeding, and study of Gibbons. It also teaches people about Gibbons.
This Conservation Center houses the largest number of gibbons in the country, including fifteen existing species.
Gibbons originate from Asia and southeastern Asia and are known as primates native, which are peculiar for their talent and loud yells.
Gibbon Conservation Center has existed since the mid-70s and is currently open for scheduled tours.
Tours are available from 9 am to 12 pm on Saturday and Sunday, but on weekdays they are only available by appointment.
Address: 19100 Esguerra Rd, Santa Clarita, CA 91390, United States
19. Six Flags Hurricane Harbor
The Six Flags Hurricane Harbor is a popular destination for many families, featuring over twenty-three water slides.
The Harbor has a six-story funnel known as Tornado and the Black Snake Summit comprising Southern California's largest indoor water slides.
The slides and rides available here will offer you the fun and thrills you seek.
Six Flags Hurricane Harbor is a favorite place for every sunbather as there are many Cabanas to sit and relax under sunlight.
Have you ever gotten into a giant curving slide that takes you into the waters with immense speed? If your answer is No, then you're missing out.!
Address; 26101 Magic Mountain Pkwy, Valencia, CA 91355, United States
20. The Gentle Barn
Founded in 1999, the Gentle Barn was a childhood dream of Ellie Laks right from when she was only seven years old.
The Gentle Barn was the surest way of showcasing her passion and talents, in addition to the fact that she is a graduate of education and psychology.
When you stop by Tomato Joe's, you will see lots of Jay and Ellie's outstanding work over time.
The Barn was created during the period when Angel McNall, a food developer, was serving at their newly established Pizza store, where she invented her incredible vegan cheese known as "Follow your heart cheese."
Ellie and Joe are committed to what they love doing. They are affiliated with The Gentle Barn, Tomato Joe's Pizza & Taps Restaurant, Long Time SCV Peep & Founder, Canyon Country, and Tomato Joe" Brown.
The Gentle Barn offers delicious vegan options on their online store, including gifts for a celebration or special treats for someone special.
Tomato Joe's offers visitors a wide range of vegan diets, including sandwiches, salads, pasta, appetizers, and pizzas.
Address: 15825 Sierra Hwy, Santa Clarita, CA 91390, United States
21. California Institute of the Art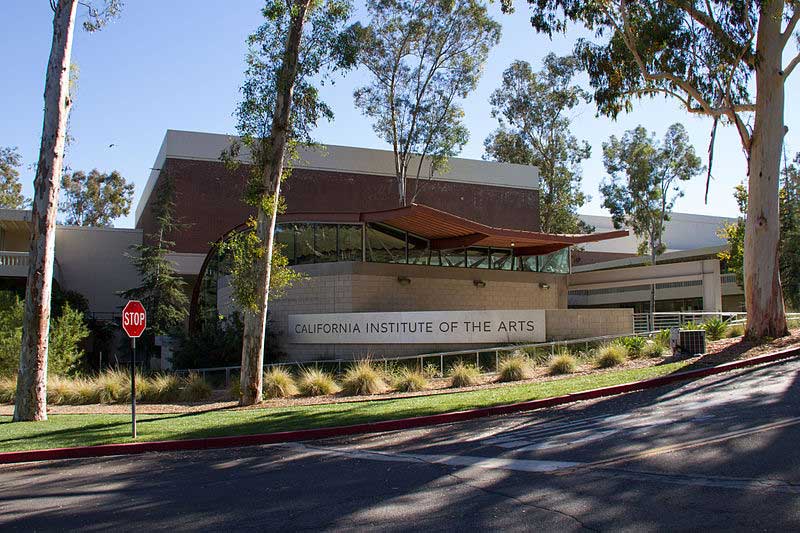 Walt Disney envisioned building a modern education platform centered on training the upcoming generation of creative minds.
He envisioned an Art Community focused on real-life occurrences and understanding acquired by professional artists rather than academic standards.
California Institute of the Art is a privately recognized institution that offers four-year undergraduate and degree programs in six different sectors.
They offer music, critical studies, art, film/video, dance, art, and theatre programs. California Institute of the Art programs proclaimed them the best visual and performing art institution in the country.
The most outstanding and consistent artists who have invented new ideas and exceeded the usual imaginative creativity earn honorary Doctor of Arts degrees.
Address: 24700 McBean Pkwy, Valencia, CA 91355, United States
22. William S. Hart Museum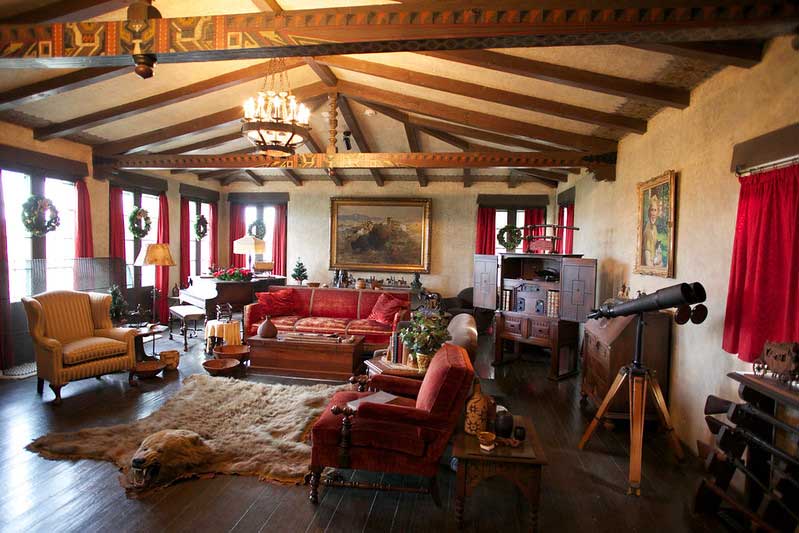 Are you a history enthusiast? If yes, this place is for you; don't hesitate to add a visit to the William S. Hart Museum. This Museum is one of the best places to visit in Valencia, CA.
The Museum was named after William S. Hart, one of his era's most famous directors, actors, and producers.
William S. Hart Museum showcases one of the most fascinating and diverse collections of artifacts, with an emphasis on the history of South Carolina.
A larger part of the displayed exhibits discusses the developing early 1900s film industry, Native American origin, and western memorabilia like equestrian materials and artworks.
You will find personal furnishings, artifacts showcasing the cultures of Native Americans, and more. For a more adventurous day, you can decide to go hiking on the well-paved hiking trails or picnicking in the designated picnic area.
Address: 24151 Newhall Ave, Newhall, CA 91321, United States
23. Santa Clarita's Trails
According to reports, it is estimated that the foothills and mountains enclosing Santa Clarita and Valencia consist of nature trails of almost 70 miles.
Everyone has several options, with trailheads extending from five to ten kilometers of Valencia.
The regularly used trailheads include Lost Canyon, Iron Horse, and Promenade, each featuring a parking lot and essential amenities, including covered seating and fountains.
These trails are also pet friendly, although dog owners are expected to clean up their pets' mess before leaving.
Santa Clarita's Trails are perfect choices for families who want to spend their afternoon just relaxing in a natural setting.
Address: Santa Clarita, CA 91390, United States
24. Valencia Heritage Park
Valencia Heritage is considered the town's number one park by most, featuring a lovely playground with a separate toddler play structure and an area for older kids, both shaded by a canopy with a mix of rubber and wood chip flooring.
Three slides and climbing frames are included in the area for older children. A child-sized table/bench, monkey barks, and two sides are some features in the toddler section.
Children enjoy climbing the life-size model of The 2,350-pound Monarch grizzly. The bear is next to the playground. It is a component of the 2003-launched Santa Clarita public art initiative known as the California Bear Project.
Valencia Heritage Park has sports space and many fields where locals usually play soccer. If you wish to watch the weekend games, go early, as the parking lots easily get filled.
Among the parks, many paved trails are used for skateboarding, scooter riding, and biking; the one after the tennis court is to see the little arena where you can have a great view of the duck pond and Bridgeport Market.
Valencia Heritage Park is home to the popular parent and child swing, a fun way to have fun with your kid while sitting in a face-to-face position.
There is a designated area for picnics and other events, like a birthday party, next to the playground. However, you must make a reservation two weeks before your event; check their webpage for needed information.
Address: 24155 Newhall Ranch Rd, Santa Clarita, CA 91355, USA
25. Pulchella Winery
Steve Lemley and Nate Hasper own the famous Santa Clarita fine wine attraction under Pulchella Winery.
The duo established Pulchella Winery in 2009 after acquiring more than 35 years of combined wine-producing experience.
Since its establishment, this winery has become a resource for the people of Santa Clarita. The tasting room offers a cozy and relaxing atmosphere with seats.
Some wines available at the tasting room include the 2018 Henchman, 2019 Decorus, 2019 Fallen, 2019 Highs & Lows, 2019 Threshold, and many more.
You may visit the winery for a wine-tasting experience on Thursday from 4 pm to 9 pm, Friday and Saturday from 4 pm to 10 pm, and Sunday from 12 pm to 5 pm.
Visiting Pulchella Winery is perfect for a Lovely date night with your significant other, as it allows visitors to bring their food from any of the talented chefs near the winery if they wish to dine in the tasting room.
Private patios with a heating system are also available at regular hours except when they are booked for private events. It is almost always booked during the winter season.
Address: A24261 Main St, Santa Clarita, CA 91321
Meet the top attractions in California, here is a guide on the top things to do in Sonora, things to do in Chula Vista, and the best things to do in West Covina.
Plan Your Trip to Valencia
Valencia is a neighborhood that offers residents and locals numerous opportunities to have fun.
There are many activities to engage yourself in, including sightseeing, hiking, mountain biking, walking, dining, partying, and more.
This gorgeous and vibrant neighborhood offers an eclectic mix of fascinating cultures, arts, history, and nature for everyone to explore.
Start planning your trip to Valencia