Lying on the Crystal Coast of Carteret County, North Carolina, is the beautiful town called Morehead City.
Morehead City comprises beautiful beaches along the 85-mile shoreline. The town has a population of 9,556 people during the 2020 census.
There are a good number of things to do in Morehead City. This town blooms with numerous tourist sites and artful and historical culture. There are many water-related activities to partake in when you visit, including swimming, beachcombing, etc.
There are beautiful accommodations and Airbnbs in Morehead City. It is an ideal way to escape the crowded towns as it provides visitors with quiet, beautiful sandy beaches, a lovely climate, and a laid-back experience in its waterfront area.
Let's explore the top things to do in Morehead, NC.
Things to Do in Morehead City, NC
1. Sugarloaf Island
The magnificent Sugarloaf Island is among the best places to visit in Morehead City, NC. Visitors can reach this destination by taking a short boat ride over the Harbor Channel from the waterfront in Morehead City.
Sugarloaf Island occupies a landmass of 22 acres and is graced with natural beauty and adornments. Sugarloaf Island is untapped and has several facilities, such as restrooms and a floating boat dock.
There is a nature trail on Sugarloaf Island that is perfect for bird watching and fishing which can be carried out on the foreshore rivers here.
There is also a mini beach on Sugarloaf Island with crystal clear waters, which is ideal for swimming due to its NC Recreational Water Quality Program's staff monitoring rating.
Address: Morehead City, NC 28557, United States
2. Morehead City Waterfront
Morehead City Waterfront is among the best places to visit in Morehead City, NC. It offers a firsthand experience of its incredible history as one of the most outstanding maritime communities in North Carolina.
The Morehead City Waterfront is filled with plenty of activities at any time of the day due to the high commercial fishing activity in the area.
If you want to catch lovely views of the busy life and traffic on the Intracoastal Waterway, watch from Evans Street. You can work along this street which provides incredible views of the coastlines of Atlantic Beach and Sugarloaf Island.
Check out the lovely sculptural work of King Neptune and the lookalike of the Cape Lookout Lighthouse, which are interesting sights to find in this area.
Furthermore, it has numerous agencies on the city's waterfront that provide a planet of water-related adventures, including cruises, scuba diving, and sports fishing.
Address: North Carolina, United States
3. Radio Island
One of the best things to do in Morehead City, NC, is to check out the waters of Radio Island, perched close to Morehead City's border.
The Island is readily accessible to all and sundry who want to visit, as it wedges very close to US Highway 70 and offers car parking lots.
This destination features a boat ramp on the edge of Newport River that the public can use for offshore fishing. In addition, check out the 575-foot-long fishing pier that stretches into the rivers of Radio Island, where you can drop a line.
Visitors can also go kayaking, paddle boarding, swimming, or suntan.
Address: Morehead City, NC 28516, United States
4. Olympus Dive Center
You can go scuba diving at the Olympics Dive Center if you want to do something more exciting and adventurous. Morehead City is surrounded by water, making it a perfect spot for water-related activities.
If only the water surrounding this town could voice out the many stories it has to say, it would be endless. Be part of the stories by scuba diving in North America's healthiest marine habitat.
You will see various sea creatures and even a shipwreck when you go underwater. The Olympus Dive Center provides you with all the necessary gear to have a splendid scuba dive experience.
Address: 713 Shepard St, Morehead City, NC 28557, United States
5. Big Rock Stadium
The stadium is the home base for the Morehead City Marlins, a minor baseball team in the Coastal Plain League.
The best time to get some action in this stadium is during summer and springtime when games are slated for afternoons and evenings.
The Big Rock Stadium has a capacity seating of 1,800 persons. It attracts a large crowd of spectators due to its suitable location in the downtown area of Morehead City.
The Big Rock Stadium's aesthetic view is superb due to its construction. Make sure to come along with your kids to enjoy exciting baseball games.
Address: 2714 Mayberry Loop Rd, Morehead City, NC 28557, United States
6. Promise Land Heritage Trail
One of the best things to do in Morehead City, NC, is to go on a DIY tour of downtown Morehead City Fish Walk and head over to the Promise Land Heritage Trail.
Immerse yourself in this city's rich history and artistic nature by going on leisure walks in the Fish Walk. This destination was built into a public art space as it showcases fish sculptures beside the city's waterfront.
During the tour, you can move on to the Promised Land Heritage Trail, which personifies the history of the downtown waterfront. This Trail meanders through the city's prominent neighborhood known as the Promised Land, featuring art galleries, beautiful boutique stores, and historic houses.
Address: Morehead City, NC, United States
7. Carteret Community Theater
The cultural environment in Morehead City is something anyone would love to be part of because of its colorful and vibrant nature, which can be attributed to the Carteret Community Theater.
Carteret Community Theater, situated in the downtown area of Morehead City, organizes different cultural events where prominent artists, local and international, perform.
The Carteret Community Theater home-based group also makes its film productions. The Theater is adequately equipped, offering several presentations by classic beach music groups and country music stars that leave visitors in awe.
The Theater ensures that performances are done regularly so that the vibrant nature of arts and culture in this place is evident throughout the year.
Address: 1311 Arendell St, Morehead City, NC 28557, United States
8. Calico Creek Boardwalk
Immerse yourself in North Carolina's natural beauty by visiting the Calico Creek Boardwalk in the center of Morehead City.
The Calico Creek Boardwalk is in a scenic and isolated area, nestled on the outskirts of the town's midtown area, a distance of 2 kilometers.
The Boardwalk runs through North 19th and Bay Street to North 22nd Street. The Marshland has various shorebirds, and the Boardwalk is an estuary of the Newport River.
As a result of this trademark, the Calico Creek Boardwalk is showcased on North Carolina Birding Trail-Coastal Plains.
Address: Morehead City, NC 28557, United States
Planning a road trip in North Carolina? explore this list of things to do in Manteo, things to do in Oak Island, and things to do in Beaufort for a memorable Colorado road trip.
9. Fort Macon State Park
If you are an outdoor lover, go on a trip to the Fort Macon State Park. Make sure to be part of the many recreational activities in this Park.
Fort Macon State Park is south of Morehead City and has about 1000 meters of Bogue Sound waters that separate it from the mainland.
The Park, built in 1826 during the Civil War, has a landmass of 9 acres and can be quickly reached from Morehead City through the Atlantic Beach Bridge.
Admission to Fort Macon Park is free. The Park provides a spacious parking lot, picnic shelter, a seasonal concession stand, a beach space, and a bathhouse. There are perfect spots where visitors can go beachcombing, swimming, and surf fishing.
Visitors can also check out the Fort Macon Trail, which occupies about 3.2 miles beside the Marshland, dunes, and maritime forest.
Address: 2106 W Fort Macon Rd, Atlantic Beach, NC 28512, United States
10. Jaycee Park
Jaycee Park is a mini triangular-shaped Park. Make sure to get a feel of the vibrant and spirited nature of this major location in Morehead City.
The Jaycee Park is situated towards the end point of Evans Street and stretches to the Morehead City Waterfront. It has a perch that overlooks the Harbor Channel and makes up for an ideal spot to sit and enjoy the fascinating views of the Island, most especially during sunsets.
Many of Morehead City's community activities are hosted here. You also want to visit during summertime as the Park organizes free shows that are filled with lots of people every Saturday.
This Park attracts many people through its art shows, city celebrations, and festivals. There are also shelter areas with swings and benches where you can sit and relax. Exploring this Park is one of the fun things to do in Morehead City.
Address: 807 Shepard St, Morehead City, NC 28557, United States
11. Swinson Park
You can stop by Swinson Park after watching a game in the Big Rock stadium. Sports teams come to the Park during spring and summertime to showcase their softball, soccer, and baseball talents at Swinson Park.
The Park, a Carteret County NC Parks and Recreation facility, has two tennis courts and complete modern restrooms.
The Swinson Park is opposite the Morehead Primary School, away from the Country the Club road. It is the only Park in Morehead City with a playground for children with special needs.
Children and adults are welcome to play here and have a fun time.
Address: Morehead City, NC 28557, United States
12. Sanitary Fish Market & Restaurant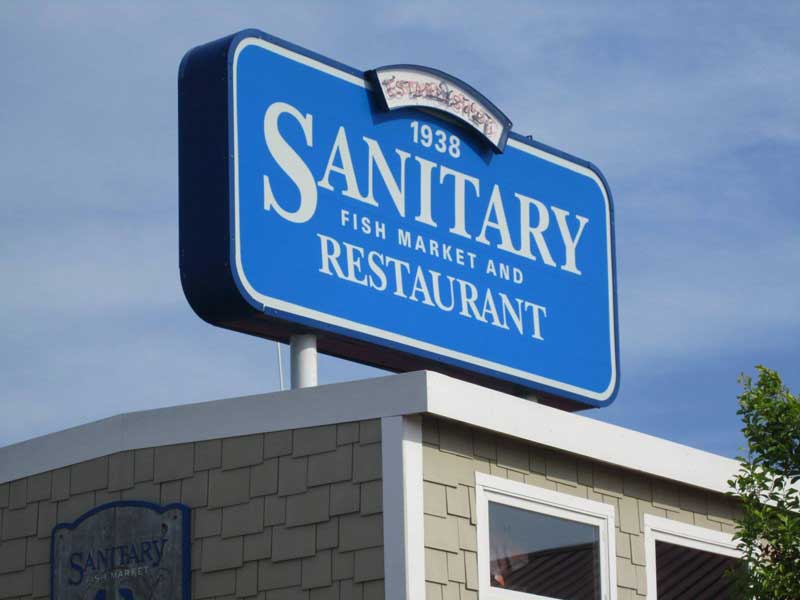 The Sanitary Fish Market and Restaurant, founded in 1938, is an old-time favorite for individuals who love seafood dishes.
The Restaurant was formerly a 12-stool-eatery pub but currently has a seating capacity of 500 individuals; this shows the growth over the years.
The Sanitary Fish Market & Restaurant features a Southern menu that consists of Bogue clam chowder, shrimp, grits, popcorn shrimp, and broiled seafood platters.
The Restaurant also has a unique bar menu. If you love eating meat, there is an excellent selection of sandwiches and steaks.
People who patronize the Restaurant always keep coming due to their well-prepared milkshakes and sweet desserts for your tooth cravings.
Address: 501 Evans St, Morehead City, NC 28557, United States
13. Museum of Carteret County
A visit to the Museum of Carteret County should be among your checklist of top things to do in Morehead City, NC.
This Museum is fondly called "The History Place" by the locals. The Museum is outstanding in its historical resemblance to an old train depot.
Visitors can learn about Morehead's early beginnings and the pioneer behind the city's development. The Museum encompasses a vast number of exhibits and artifacts which showcases the region's rich history.
It also has a research library with more than 10,000 materials that tell the history of this region to date. The attraction also features an onsite gift store and organizes regular programs and community events.
Address: 1008 Arendell St, Morehead City, NC 28557, United States
14. Crystal Coast Lady Cruises
Are you looking for what to do in Morehead City, NC? Then go cruising in the town's water bodies.
Morehead City is perched in an area surrounded by water, so make sure to explore the serene water by going on a boat cruise with your families and friends around the bay.
Join one of the giant cruise ships in the region known as the Crystal Coast Lady, featuring numerous facilities, such as a customized covered top deck ideal for any event, a big bow viewing space, and a kids' steering station.
The Crystal Coast Lady Cruises provides tourists with a range of boat cruises from a full day to half day, dinner cruises, lunch dates, and even dolphin-watching trips.
For unique times of the year, such as Luna or solar eclipse, the Crystal Coast Lady adds an extra fee for people who want to see the beautiful scenery. The adventure offers a memorable experience.
Address: 600 Front St, Beaufort, NC 28516, United States
15. Tight Lines Pub & Brewing Company
Ensure to visit the Tight Lines Pub & Brewing Company if you love good beer. The pub and brewery consist of more than 30 locally made beers, a vast amount to find anywhere.
Many of the beers produced here at Tight Lines are locally brewed with seasonal changes. It has a variety of beer flavors to choose from and has won the hearts of people who come here regularly for an excellent beer-tasting experience.
The pub experiences a massive customer turn-up on days when major games are played, as it has a 65-inch HD Big Screen and a 130-inch HD Projector.
Furthermore, this destination provides plenty of special and unique dishes prepared using seafood items and fresh produce.
Address: 709 Arendell St, Morehead City, NC 28557, United States
North Carolina holds some of the best spots to visit, explore our list of things to do in Pinehurst, things to do in Frisco, and fun things to do in Mt. Airy for a memorable North Carolina vacation.
16. Shevans Park
A must-add to your list of fun things to do in Morehead City, NC, is visiting Shevans Park, situated on the west side of the downtown area of Morehead City.
This 2-acre Park is a fun place for kids due to its castle-like playground and its iconic feature known as the "Sea of Dreams."
The kids are in for lots of fun in this Park, as they can play with the row of obstacles, slides, giveaways, and swings. Adults are not left out of the picture, as the Park has four tennis courts, picnic areas, benches, grills, restrooms, and vending machines.
Apart from being close to the downtown area, Shevans Park is within a short distance of the picturesque public beach in the city.
Address: 1501 Evans St., Morehead City, NC 288557, United States
17. Newport River
Newport River is situated on the river between Morehead City and Beaufort. It is a famous launch site for tourists and locals.
The Newport River Boat Ramp comprises about six different launch lands than can house vessels of many sizes. It also has a parking space that can accommodate about 56 vehicles, trailers, and complete restrooms.
Due to its ample space, it is known as one of the most expensive launch sites in Morehead City in the Crystal Coast area. The Newport River also has a pier stretching 575 ft. inside the water.
The pier is a famous casting spot for various fish species, including croaker and bluefish.
Address: Beaufort, NC 28516, United States
18. Brandywine Bay Golf Club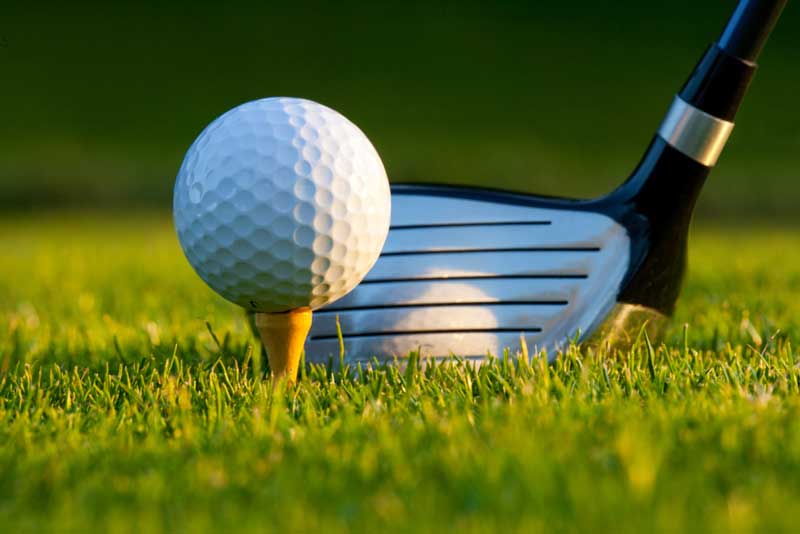 Go golfing at Brandywine Bay Golf Club if you're indecisive about what to do in Morehead City, NC, but love golfing. This Club has been available for so many years to the public.
The adequately maintained golf course is situated within a top-tier residential area in the community that bears the same name. It is perched on the western corner of Morehead City between Highway 70 and Highway 24.
The Brandywine Bay Golf Club par 71 links offer five sets of tees to house all golf players, no matter your skill level.
The play covers an extended layout of championship tee, which offers about 6500 yards of a full round of golf. The Brandywine clay Golf Club is very welcoming, with an excellent staff and golf instructors who are readily available to teach and guide you on breaking par.
Address: 177 Brandywine Blvd, Morehead City, NC 28557, United States
19. Elliott Course Nature Trail
A visit to the 3.2-mile-long king Trail allows you to soak up yourself in the natural endowments in this region. Just like the many top-notch destinations in Morehead City
It also has a moderately challenging path if you want to go biking. If you wish to go on this glamorous adventure, you will surely see the rich dunes and the picturesque green trees in the forested areas as you bike on the Trail.
The many opportunities here are something you will want to do over and over again. You can bring your cameras to take lovely terrain pictures to post on your social media accounts.
Address: 2303 E Fort Macon Rd, Atlantic Beach, NC 28512, United States
20. North Carolina Maritime Museum
If you are an art lover and want to learn more about North Carolina's coastal history, visit the North Carolina Maritime Museum. It houses three museums that aim to preserve, document, and present the region's history.
The Museum tells the significance of how the sea was to the survival of North Carolina via exhibitions about the war, underwater archeology, boating, seafood industry, boat building, fishing, piracy, life-saving, decoy carving, the seafood industry, science, ecology, and marine life.
Get firsthand experience via their interactive classes or tour the Museum to see their old boats and equipment. The Museum is an exciting site to visit as it holds lots of historical information that will pique the interest of anyone who visits.
Address: 315 Front Street, Beaufort, NC 28516, United States
21. Morehead City Library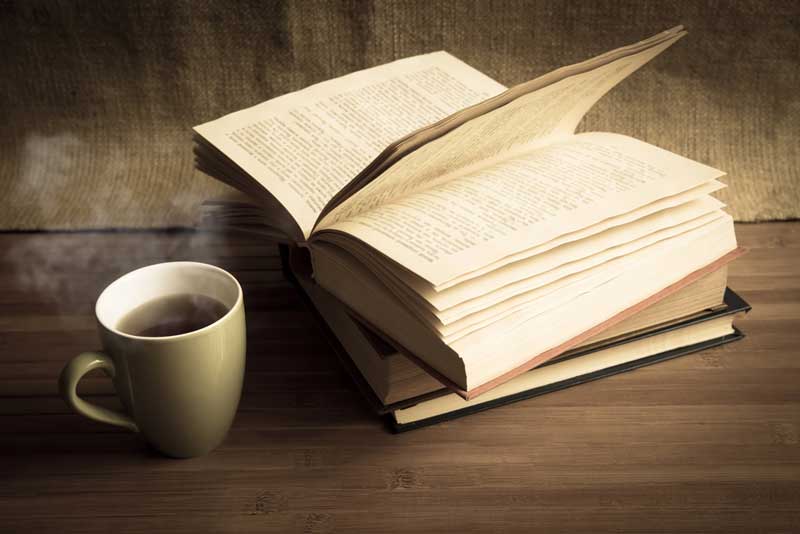 Visiting the Morehead City Library is a must-do if you love reading books.
They relocated all their books from the Webb Memorial Library to the iconic Municipal Building on South 8th street.
Make sure to visit and check out their newest facilities, which offer top-notch services to locals and tourists alike.
The Library has been operating for 85 years and has about 13000 plus books. It also features six computers for public use and other tech tools such as laptops, Oculus headsets, and Wi-Fi hotspots.
Address: Morehead City, NC, United States
22. North Carolina Seafood Festival
The North Carolina Seafood Festival is organized by a voluntary organization involving the people of Carteret County and Morehead City, NC. The Festival is hosted to showcase the significance of seafood to Eastern North Carolina.
During the Festival, various kinds of seafood dishes attributed to North Carolina are showcased here for people to try and enjoy themselves.
The Festival also has a substantial positive impact on this region's economic and social life. For the past 35 years, the crowd of people that come to the Festival has grown immensely. Pets are not allowed at the Festival to ensure the safety of everyone and their pets
Address: 412 Evans St, Morehead City, NC 28557, United States
23. Old Burying Ground
The Old Burying Ground is situated not too far from Morehead City's waterfront. This site has a history that stretches back to the 1700s, making it even older than the country.
During the mid-19th century, the cemetery filled up and became a famous tourist destination. Visitors can check out some notable locals or admire the gorgeously well-carved stonework of every headstone.
You can look for the gravesite of a kid who died in the sea and was buried in a barrel of rum or, more still, the famous pirate in North Carolina, Otway Burns. You might be lucky to see the crescent of "Crissie Wright, shipwrecked during the 1886 winter storm.
Address: 400 Block Of Ann Street, Beaufort, NC 28516, United States
Check out other cities in North Carolina, here is a list of things to do in Mooresville, things to do in Black Mountain, and things to do Emerald Isle for a fun time in North Carolina.
Plan Your Trip to Morehead City
Morehead City is the perfect destination if you are searching for a place with numerous exciting activities. This place promises many unique places offering lovely memories.
The town welcomes you to embrace its rich, colorful history through its beautiful terrain and outstanding features. You can get yourself soaked up in their maritime tradition, which helped mold this town's economy and activities immensely.
Start planning your trip to Morehead City.