In search of the best and most fun things to do in Conway, SC?
Conway is a lovely city in Horry County, South Carolina, United States. Conway is the county seat of Horry County, with over 24,000 inhabitants.
This fantastic 64-square-kilometer city is also part of the Myrtle Beach municipal district, housing several historical architectural monuments and exotic leisure locations.
One of Conway's most common architectural relics is the City Hall layout, which was designed by Robert Mills, the architect of the Washington Monument.
Conway is among the oldest cities in South Carolina and, as such, has plenty of information and entertainment to offer guests from the town's history, arts, and culture.
There is a lot of excitement to expect in a visit to Conway, South Carolina, so be ready to have the adventure to remember.
Planning an exploration of Conway? Check out the top things to do in Conway, SC.
Things to Do in Conway, SC
1. Conway Downtown
Take a self-guided walking tour of downtown Conway to learn about the city's charming old brick buildings. Exploring Conway Downtown is one of the best things to do in Conway, SC.
You can observe the historical markers scattered throughout the downtown area to catch a glimpse of Conway's past.
Exploring the city's Main Street on foot also allows for an enjoyable walk amidst a forest canopy of old trees well-protected by local law.
The Conway Downtown features a distinct mix of native stores and eateries that reflect a calm, small-town atmosphere.
The Bodega billed as the biggest family-owned kitchen and tabletop store in South Carolina is one downtown retailer that merits a quick visit.
Address: 428 Main St, Conway, SC 29526, United States
2. Waccamaw Riverwalk
Take a stroll along a tranquil, meandering section of the Waccamaw River on the 1.3-mile Conway Riverwalk route.
This walkway is the ideal destination if you wish to escape the busy noise of the big city. The Conway Riverwalk is commonly used for hiking, walking, and fishing.
However, most tourists find taking in the extraordinary sight along the walk enough for a tour. Follow this path and enjoy the view of the lovely trees, the lush vegetation along the shoreline, and the stunning bridge.
On the Riverwalk path, you'll come across marinas, picnic spots, a playground, eateries, and an orchard. This attraction is one of the best places to visit in Conway, SC.
Address: 2nd Ave, Conway, SC 29526, United States
3. Cox Ferry Lake Recreation Area
Check your bicycling and hiking equipment before heading to the Cox Ferry Lake Recreation Area. It is located on Gary Lake Boulevard in the verdant wooded area on Conway's southern border. Visiting this destination is one of the fun things to do in Conway, SC.
This destination is a lovely ground for bikers and hikers, as it offers a fantastic ambiance and topography for such leisure.
You will be delighted to visit this 325-acre region with outdoor adventures along 3 kilometers of natural trails.
In addition to these trails for mountain biking and hiking, this recreation facility has a boardwalk, digital assistants, and a covered picnic area with tables.
Take your excursion a little further south to the 30,000-acre Waccamaw National Wildlife Refuge if you want more natural time.
It contains a theater, an exhibit hall, a nature store, and a tourist center offering cutting-edge environmental education.
Address: Gray Lake Blvd, Conway, SC 29526, United States
4. Ocean Fish Market
Great things frequently come in little packages in Conway, and the Ocean Fish Market is one of them.
A modest structure near the Waccamaw River's Kingston Lake offshoot houses this restaurant and seafood market.
The Ocean Fish Market has been open for business for over six decades and still stands where it was established. You can eat outside while taking in the deviled crab cakes, ocean scallops, and lobster tails served here.
The Ocean Fish Market offers salmon, red snapper, tuna steaks, crabs, and grouper, among other fresh and frozen seafood options.
This Market is among the best places to visit in Conway, SC if you seek a seafood restaurant or shop in Conway.
Address: 302 Kingston St, Conway, SC 29526, United States
5. Riverfront Park
The Riverfront Park is worth visiting with your kids. The Park's playground equipment perfectly reflects its connection to the Waccamaw River.
The city of Conway designed the playground with a steamship theme to honor the traditional way of navigating the nearby waterways.
There are pilothouse and steam stacks included in the vibrant playground structure at Riverfront Park.
Take your kids to the Riverfront Park and enjoy the exotic fun time out.
Address: 1061 Everglades Ave, North Charleston, SC 29405, United States
6. Horry County Museum
Visitors can go down memory lane in the Horry County Museum on Conway's Main Street. This Museum features Horry County's history, stretching back to the 1700s.
The Horry County Museum also offers exciting and instructive materials that explore the history of Southern culture. Exploring this Museum is one of the top things to do in Conway, SC if you want to learn more about the city.
The Museum's collections include antique clothing, old photographs, and old farm implements.
There is a fascinating display about raptors, bears, and alligators in the Horry County Museum.
The Museum is open from Tuesday to Saturday, and admission is free for everyone.
Address: 805 Main St, Conway, SC 29526, United States
7. Thompson Farm and Nursery
Discover how Horry County's Thompson Farm and Nursery establishes agritourism by visiting the facility.
Bring the youngsters to its charming site at 100 Brickyard Place on Conway's southern side.
Children may learn about farm life while having fun at Thompson Farms, located on a 156-acre historic plantation.
Large parties can stay at Thompson Farm, enjoying basic camping and kayak access to the Waccamaw River.
You can purchase agricultural products like food preserves to take home at Thompson Farm,
Address: 100 Brickyard Pl, Conway, SC 29527, United States
8. Coastal Carolina Campus
According to the Best Value Schools website, one of the "Most Beautiful Coastal College Campuses" is the 630-acre Coastal Carolina University campus.
A tour of Coastal Carolina University will inform you about the range of programs and services this University provides.
You can also schedule a round of golf at the 18-hole, par-72 General James Hackler Golf Course on the Coastal Carolina University campus if you enjoy the game.
Depending on your time of visit, you can also catch one of the Coastal Carolina University Chanticleers basketball, baseball, or softball teams playing at home in one of the campus sports facilities.
Check out this University when you visit Conway, as it's not just a citadel of learning but also a scenic destination.
Address: 100 Chanticleer Dr. E, Conway, SC 29528, United States
South Carolina holds some cool attractions and activities. Check out our guides on things to do in Surfside Beach, things to do in Edisto Beach, and things to do in Pawleys Island for a memorable time in South Carolina.
9. Burning Ridge Golf Club
Are you wondering what to do in Conway, SC? Discover why this Golf Club has won Golf Course of the year honors for South Carolina.
Amid lush pine trees and tranquil lakes, this 18-hole course provides play across 6,780 yards.
Golfers can unwind after a round at the clubhouse of the Burning Ridge Golf Club, which has a grill and a big deck.
The 54-hole Myrtle Beach National, which is located just east of Burning Ridge, makes switching to a different type of golfing experience simple.
Consider playing at the Witch Golf Course, located in a 500-acre foresty area far from Conway's expansion of homes and businesses.
Address: 500 Burning Ridge Rd, Conway, SC 29526, United States
10. Theatre of the Republic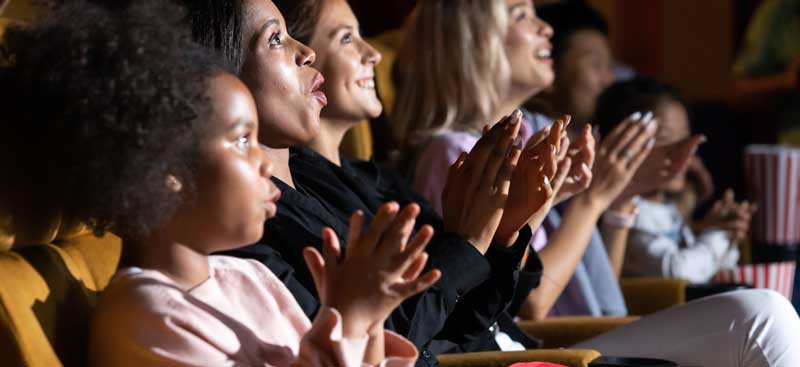 Suppose you want to see all of the most well-known plays and musicals; visit the river town of Conway.
The Theater of the Republic, which proudly presents its works in its home on the corner of Main Street and Fourth Avenue, cultivates the skills of the city.
This Conway hub for regional performing artists, which hails itself as "Theatre for the People by the People," has been performing live for more than five decades.
The Theatre of the Republic has established itself as a significant cultural asset by offering moderately priced, top-notch theatrical productions.
If you happen to be passing Main Street, stop by this Theater, as it's one of the best things to do in Conway, SC.
Address: 331 Main St, Conway, SC 29526, United States
11. Ripley's
To make the most of your trip to Conway, visit the exciting attractions at Ripley's Amusement in Myrtle Beach.
The Ripley's Aquarium, which provides treats like "Sleep with the Sharks" and "Stingray Experience," is a great place to start the thrill.
Visit the famous pop-culture museum Ripley's Believe It Or Not to change the tour to one that is crazy and bizarre.
At Ripley's Haunted Adventure, test your bravery next to terrifying exhibits that may cause you to scream or be surprised.
Fasten your seatbelt for a film-based simulation of a realistically bumpy ride at Ripley's 5-D Moving Theater.
Last but not least, try to find your way through Ripley's Marvelous Mirror Maze, where reflections and lights can lead you astray.
Ripley's is the ideal fun hub for all fun lovers and should be considered an addition to your list of fun things to do in Conway, SC.
Address: 1110 Celebrity Circle, Myrtle Beach, SC 29577, United States
12. L. W. Paul Living History Farm
When you visit Conway, take a trip to the L. W. Paul Living History Farm to get a feel for what it was like to live on a farm that was functional from the 1900s to the 1950s.
On this farm, you may not only see how local folks used to farm traditionally but also get involved by helping with tasks like milking cows and mowing the field with mules.
Additionally, this history farm holds quarterly events depicting the seasonal activities on the old farm.
Address: 2279 Harris Short Cut Rd, Conway, SC 29526, United States
13. Laurel Oaks Estates
Consider a stay at the Laurel Oaks Estate, on the southern edge of Conway, to have a fantastic experience. You can reserve a tent, a trailer camper, or a cabin at Laurel Oaks.
Though you'll be camping, the Estate offers some resort-style amenities. Gas grills, fire pits, hammocks, picnic tables, and other amenities are accessible to "glampers" at Laurel Oaks.
The amenities can be used after a hike on one of the Estates' paths that meander around the Waccamaw National Wildlife Refuge's sides.
Along with side treks in the neighborhood refuge, Laurel Oaks Estate's pond is a great place for boating and fishing.
Ensure you take a vacation to this exotic destination and enjoy its glamour.
Address: 4025 Copperhead Rd, Conway, SC 29527, United States
14. Georgetown
Georgetown, the third-oldest city in South Carolina, is a picturesque place to spend the day and absorb a lot of history.
History enthusiasts will love this destination, as it features many preserved historical antiques.
After spending so much time at the beach, go downtown to explore the historical district and browse some of the many museums; two alternatives are the South Carolina Maritime Museum and the Rice Museum.
The best stores and eateries can be found on Front Street, while the Harborwalk offers breathtaking water views.
While you're here, you might wish to partake in an enjoyable customary waterside activity.
Address: City Hall 1134 N. Fraser Street Georgetown, SC 29440, United States
15. The Witch
The Witch is a famous golf course with unique height amidst the low wetlands of the Grand Strand.
The Witch is so wonderfully green and lush, creating the perfect place for stress-free golf with fantastic course conditions.
This course has the best shape you can ever see, with perfect and decent green and fairways accompanied by minor roughness.
The Witch golf course is well laid out, and every hole is exceptional. The natural ambiance of this destination also features gators and snakes.
Pay a visit to this fantastic course for a thrilling experience, whether you are a professional golfer or an amateur.
Address: 1900 Highway 544, Conway, SC 29526-9201, United States
Also, check out our guide on things to do in Sumter, things to do in Murrells Inlet, and things to do in Bluffton for a fun trip in South Carolina.
16. Myrtle Beach State Park
While at Conway, don't hesitate to check out Myrtle Beach State Park, one of the 114 public beach accesses in the city of Myrtle Beach.
The US 501 Highway connects Conway to this Park in less than 30 minutes. Numerous woodland pathways wind across the shifting scenery of wetlands, forests, and beaches in the Myrtle Beach State Park.
Additionally, the Park maintains a nature center, camping spaces by the beach, picnic sites, and a fishing pier.
The Park's entrance fee for adults is $8; for children aged 6 to 15, it is $4; and for children under five, it is free. Seniors receive a discount. Do visit!
Address: 4401 S Kings Hwy, Myrtle Beach, SC 29575, United States
17. Waccamaw River
Your starting point for exploring the Waccamaw River can be the Kingston Pointe Marina on Elm Street.
You can rent single or double kayaks or go on a chartered boat tour to experience portions of this 140-mile-long River.
Visit with your family and enjoy a family-friendly river trip at the marina on Elm Street.
The Waccamaw River Blue Trail is a National Water Trail recognized by the federal government. The path offers exhilarating experiences.
The Waccamaw River Heritage Preserve and the captivating Waccamaw National Wildlife Refuge, rich in remote bottomland hardwood forests, are traversed through this pathway.
Address: 1050 Depot Rd, Conway, SC 29526-8039, United States
18. Charleston
The charming hamlet of Charleston, named for King Charles II of England, is a little further away from Conway.
The pre-war homes in this city, established in 1670, are the oldest in South Carolina; this characteristic is evidence of its lengthy history. There is an ancient feel to the whole place.
Visit Charleston to find out why it has consistently been rated as the friendliest and most welcoming city in America.
Get some beautiful views and a sunset spot by going to Waterfront Park and the Arthur Ravenel Junior Bridge.
Address: Charleston, South Carolina, United States
19. Wild Wing Plantation
Wild Wing Plantation is a fantastic course that extends over 7000-yards. This excellent course is stunning and offers privacy. Playing on the course for the first time may be challenging for amateur golfers.
The fantastic layout of this course has made it famous, that it has hosted many local and international championships on its ground.
The pricing at this destination is moderate, and the staff is friendly and welcoming. This course is one of the top 3 golf courses you will see in South Carolina.
There is more to this fantastic destination, which is why considered a must-see when you visit Conway.
Address: 1000 Wild Wing Blvd, Conway, SC 29526-9709, United States
20. River Memories
Take a memorable 90 minutes tour of the Waccamaw River area if you're wondering what to do in Conway, SC.
You can either go on a solo exploration on a noiseless electric boat or go in a group with a tour guide. Make your visit more enjoyable by joining Captain Jim on a narrative boat tour of the river.
With Captain Jim on deck, the 90 minutes tour becomes too short as the Captain makes the whole trip entertaining by telling stories and enlightening guests about the river's history.
The price for the boat cruise is relatively fair. The cruise should be considered on your to-do list when you visit Conway.
Address: 4 Elm St, Conway, SC 29526, United States
21. Southern Pickers Antiques
The Southern Pickers Antiques is one of the most visited antique stores in the area. This antique shop is filled with lots of unique antiquities to behold.
Southern Pickers Antiques is a must-see for all collectors as its two-story blocks are stacked with antiques and souvenirs with historical backup.
You can't afford to miss out on a visit to this shop with hospitable staff and a comfortable environment.
Address: 2197 Church St, Conway, SC 29526-2973, United States
22. Little River
Little River's outstanding seafood and boating activities should convince you to visit even if the name doesn't already entice you.
This destination also features the famous Blue Crab Festival at a specific time of the year, which attracts plenty of tourists to the town.
Guests can join in the fishing to make a catch of their own or, better still, board a casino boat that goes into international waters.
Jet ski riding, pontoon boats, and party boat driving is also part of the fun on its waters. This location is filled with joy for everyone.
Do ensure to stop by Little River when you visit Conway.
Address: Little River, South Carolina, United States
23. The Gun Store & Indoor Range
The Gun Store and Indoor Shooting Range is South Carolina's latest indoor shooting range, offering the best shooting conditions in the area.
The store has a 10-lane range that can accommodate rifles at 25 yards. It also has HEPA air filtration to keep you safe while you shoot indoors.
The Gun Store can accommodate any number of people, whether you're a lone shooter looking to get some training or a group planning a shooting party.
All the essentials for an indoor shooting range, including ammunition, targets, earmuffs, and a wide range of firearms, are available for rental or purchase from top international manufacturers.
Pay a visit to this unique store to spice up your holiday.
Address: 3594 US-701, Conway, SC 29527, United States
24. 810 Billiards & Bowling
A fun thing to do in Conway is to bowl at 810 Billiards & Bowling.
810 Billiards & Bowling offers a fun and casual environment where you can feel welcome and relaxed.
You can unwind over a peaceful game of chess and a glass of wine or a night of cocktails and billiards.
You can also enjoy a pitcher of beer, 10-pin bowling, and some burgers.
Whatever you want, 810 Billiards & Bowling has it all.
Address: 2001 Hwy 501 E, Conway, SC 29526, United States
25. Waccamaw Outfitters
Another fun thing to do in Conway is to shop for an outdoor outfit at Waccamaw Outfitters.
Waccamaw Outfitters is an ideal shop to buy apparel and outdoor recreation needs during your vacation in Conway.
This shop is a local outfitter for outdoor outfits and recreation with pontoon tours and kayak rentals.
They offer outdoor excursions and evening tours on the Waccamaw River, giving guests an exciting and unforgettable way to explore the stunning and scenic Conway area.
This family-owned business is passionate about outdoor recreation and designing outfits that celebrate its gorgeous River and town.
The shop offers a complete catalog of all its products.
Waccamaw Outfitters features gift certificates, hats, t-shirts, tickets for pontoon tours, kayak rentals, kayak tours, and their mouthwatering food seasoning.
Address: 4 Elm St, Conway, SC 29526, United States
Planning a trip to South Carolina, don't miss our checklist of fun things to do in Port Townsend, things to do in Mount Pleasant, and fun things to do in Clemson.
Plan Your Trip Conway
There's no dull moment in Conway, SC. Conway's terrain and surroundings are perfect for various outdoor recreational activities.
Ensure to visit with friends and family to enjoy the beautiful city of Conway. A fantastic experience awaits you!