If you are searching for fun things to do in Flint, MI, then you are in the right place!.
Located in the heart of Michigan, Flint City is the biggest city in Genesee County, boasting great history, arts, and culture.
Flint used to be a major lumbering area along the historic Saginaw Trail, and you will find heritage sites, museums, galleries, and theatres, which all promote history, fine arts, science, and performing arts.
This city is settled beside the scenic Flint River and has maintained a growing, creative, and hospitable community despite enduring economic setbacks.
Are you planning an exploration of Flint? Let's check out the top things to do in Flint, MI.
Things to Do in Flint, MI
1. Whaley Historic House Museum
For history buffs, a visit to Whaley Historic House Museum is definitely worth adding to your checklist of fun things to do in Flint, MI.
The Whaley Historic House Museum is a historic home in Flint. Built in 1859 and gives you a peek into the life of the Whaley family.
This family lived there from 1885 to 1925 and revamped the Italianate home, transforming it into a stylish Victorian house.
The home is open for a free tour and you can add that to your bucket list.
Address: 624 E Kearsley St, Flint, MI 48503, United States
2. Traverse along the Flint River at the Flint River Trail
If you have the vibes to win over outdoor trails, run along Longway Boulevard to access the 17-mile Flint River Trail.
It is a well-maintained trail that runs on both sides of the Flint River, with one heading to Crossroads Village and the other to the charming Bluebell Beach.
Another segment leads you past the amazing Stepping Stone Falls, a man-made waterfall, up to Genesee Township.
Biking or trekking would see you encounter neighborhoods, city parks, and wayside historical signs that are more about Flint's history.
You can enjoy activities organized by the Friends of Flint River Trail, an active community group. This includes weekly bike rides, community maintenance, and outdoor activities, keeping the trail safe and supported.
3. Be motivated by the elegance of Applewood Estate
History buffs should add a visit to Applewood Estate to their list of things to do in Flint, MI.
The Applewood Estate is a former private home of the Mott family. This facility is dedicated to the renewal of community vitality and is listed on the National Register of Historic Places.
Its grounds cover about 34 acres, with 18 acres that are beautifully landscaped gardens and an orchard of 29 varieties of heritage apples.
You will find many varieties of flowers and perennials in the gardens, including a demonstration garden that serves as an example for aspiring gardeners thanks to the herbs and vegetables planted in it.
You will find within the estate some archives, antique artifacts, photographs that tell the story of the Mott family, plus fine and decorative paintings and sculptures from which generations draw inspiration.
Touring Applewood Estate at Kearsley Street is free and open to the public. You will marvel at the beauty of its gardens as you get a peek into its remarkable history!
Address: 1400 E Kearsley St, Flint, MI 48503, United States
4. Create beautiful memories at Kearsley Park
Since its establishment in 1917, Kearsley Park has been a traditional winter gathering space for Flint residents where they make a bonfire out of used Christmas trees.
This historical park started after a 60-acre land was donated to the city, and was where the early stages of the automotive industry in Flint were celebrated.
It is also a good place to celebrate life with your loved ones in the wide-open spaces and among the mature trees.
This beautiful park features a children's playground, a pavilion, sledding, kite-flying hill, a picnic grove, ball fields, along Kearsley Park Boulevard, and a hiking and biking trail along the serene Flint River.
There is also a stage in this park where the Kearsley Players (a popular and talented local group of actors) mount well-known musicals and plays which visitors can watch for free!
Address: Kearsley Park Blvd, Flint, MI 48503, United States
5. Play and learn history at Sloan Museum
The Sloan Museum proudly holds a collection of 400,000 artifacts from Flint and Genesee County history making it a great place to learn and play for both children and adults.
Covering hands-on traveling science and history exhibits, Sloan Museum contains artifacts that yell about different industries and topics such as horseshoe crab skeletons, photographs, old paintings, pistol sets, bibles, antique keys, old televisions, and many more!
The museum also has a large automotive collection with 30 historical ones featuring older Buick models on display.
You would also see a play area with puzzles and slides for the enjoyment of everyone.
Visiting Sloan Museum is one of the best things to do in Flint, MI for those interested in history.
Address: 1221 E Kearsley St, Flint, MI 48503, United States
6. Praise Grace and Goodwill at the First Presbyterian Church
Its establishment on August 7, 1841, made the First Presbyterian Church become the first of its kind in Flint.
The church is located at the Historic Saginaw Street and is known for its Gothic architecture and magnificent stained glass windows. It is open to everyone that wants to strengthen their bond with Almighty God or just admire the beauty of the entire structure.
Existing for over 175 years, this church has been able to stand the test of time, with sermons preached from its pulpit and its large organ and melodious choir bringing forth the music of the heavens.
It has an elegant interior as you will find large stained glass windows that represent biblical events, and a hallway gallery where different artists are featured every 12-15 weeks.
Address: 746 Saginaw St, Flint, MI 48502, United States
7. See the beauty of Stockton House Museum
One of the best things to do in Flint, MI is visiting the Stockton House Museum.
The Stockton Center is a non-profit organization dedicated to the historical preservation and renovation of the local historic district, "Stockton House", and the encompassing natural environment.
Built in 1872 by Thomas Baylis Whitmarsh Stockton and his wife, Stockton House Museum (now a restored house), overlooks Spring Grove – a natural spring named by the family.
You can come for a tour of this ornately decorated home as you learn about the family's interesting life. It is one of the grandest Victorian homes in Michigan and you'll marvel at such beauty.
Address: 720 Ann Arbor Street, Flint Michigan 48503
8. Experience life in the 1800s at Crossroads Village and Huckleberry Railroad
Have you ever thought about what life was like a few hundred years back?
Satisfy your curiosity at Crossroads Village and Huckleberry Railroad, where you would experience an 1800s town, and see at least 34 historical structures!
Get set to be welcomed by hospitable townsfolk as you join or watch them perform their day-to-day activities.
You will see hot iron being hammered at the blacksmith, observe apples being pressed at the cider mill, village artisans making vintage crafts, it even some sing-along with traveling musicians.
If you are interested in history or locomotives, their diesel and coal-fired locomotives would surely wow you. They have a collection of 11 original and replica wooden coaches coupled with a classic red wooden caboose.
Double the fun by voyaging along the Mott Lake shoreline with a paddlewheel riverboat or by swinging by their carousel, kiddie rides, and Ferris wheel.
Don't miss out on a show at the Colwell Opera House and you can also shop at the General Store!
Address: 6140 N Bray Rd, Flint, MI 48505, United States
Michigan makes one of the top places to visit in the United States, check out the list of things to do in Troy, things to do in Bay City and things to do in Manistee for a fun time.
9. Flint River Water Trail
Hit the 73-mile Flint River Water Trail if you are a paddleboat enthusiast.
Designated by the National Park Service in November 2020, the Flint River Water Trail was one of the first eight water trails in Michigan assigned state water trail designation in 2018.
It has 25 access sites across two counties, and you can canoe or kayak through small towns, natural habitats, and urban areas.
Along the way, you'll see a vast spread of wildlife, such as great blue herons, bald eagles, turtles, and diverse types of fish.
You can plan your trip here or join any of their paddling programs but be assured that you would have a wonderful time on the Flint River.
Address: 1300 Bluff Street, Suite 114, Flint, MI 48504.
10. Adore the world-class art collection of Flint Institute of Arts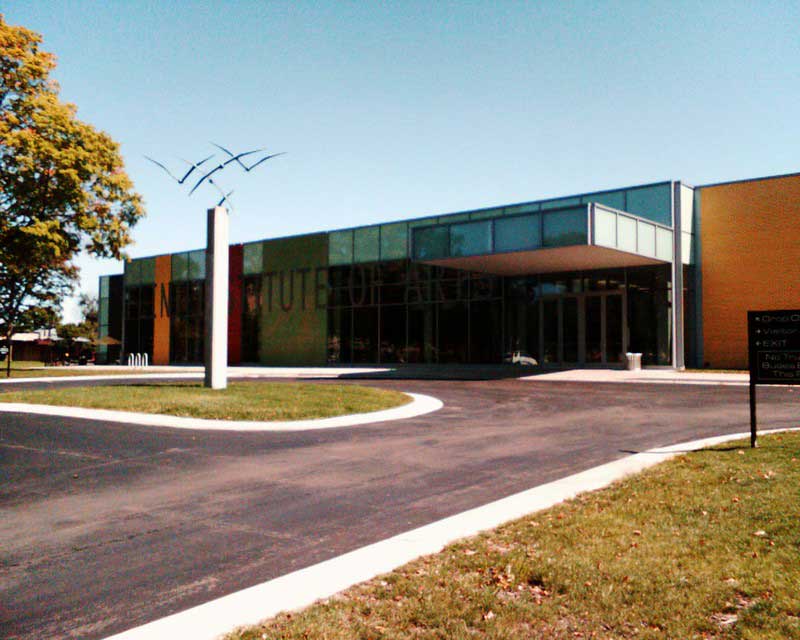 The Flint Institute of Arts was established in 1938 and with an impressive collection of over 8,000 artworks and artifacts from all parts of the world, it is the second-largest art museum in Michigan.
The museum is an artistic monument at Kearsley Street, boasting a collection that continually grows each year. It houses first-hand artworks from world-famous artists such as Mary Cassatt, Auguste Renoir, and John Sargent.
Apart from its world-class sculpture and paintings collection, this art haven also features an ethnographic artifact collection dating 5,000 years back.
Flint Institute of Arts also organizes intriguing concerts, film screenings, interpretive programs, lectures, exhibitions, and other events.
Lovers of art should add a visit to Flint Institute of Arts to their list of fun things to do in Flint, MI.
Address: 1120 E Kearsley St, Flint, MI 48503, United States
11. B's Bowling & Richfield Bowl Centers
Bowling is a classic indoor activity that captures the hearts of more than 70 million Americans. Fortunately, there are two locations in Flint, Michigan — B's Bowling Center and Richfield Bowl.
Bowl Flint Bowling Centers is a nice chain of independently owned bowling centers, and they own and operate two modern bowling centers in Flint.
You would enjoy top quality bowling experience as attested to by bowling guests who always return with their families. Richfield Bowl has 48 lanes while B's Bowling is equipped with 24 lanes, a game room, billiards, and more.
Both locations have excellent facilities highlighted with black lights, runway lights, laser lights, disco lights, strobe lights, and heart-pounding music.
They also provide quality activities and events, unique service, and personal attention to their guests.
Address: B's Bowling Center – 750 S. Center Road, Flint, MI 48506 and Richfield Bowl – 5340 Richfield Road, Flint, MI 48506.
12. Explore deep space at the Longway Planetarium
What about looking up at the sky at night and wondering what it was to fly among the stars.
Stop by Longway Planetarium and travel back to 85 million years ago as you discover the mysteries of, deep space!
Recognized as the largest and most technologically advanced planetarium in Michigan, you are sure to realize your love for the sciences as you engage in their interactive science activities and public shows.
This planetarium was built in 1958, boasting a huge dome, cove lights, and a cutting-edge projection system that will allow you to plunge yourself into a journey among the stars, moons, planets, and much more!
Come visit the Longway Planetarium!
Address: 1310 E Kearsley St, Flint, MI 48503, United States
13. Enjoy the greens at Mott Park Disc Golf Course
Playing a round of disc golf in Flint is a relaxing way to enjoy the weather, especially in the spring. For some baskets in the place, you have to throw the disc over the Flint River.
The Mott Park Disc Golf Course was opened in 2017 and is located on the former Mott Park Golf Course.
This free 18-hole disc golf course was built by Kettering University students and the University Corridor Coalition but its layout was designed in collaboration with the city's local disc golf association, Town Flyerz.
It is clean and competitive for every golfer who wishes to try some tees.
Address: Flint, MI 48504, United States
14. Keep your kids engaged at Flint Children's Museum
Are you looking for top things to do in Flint, MI with kids? If yes, visit the Flint Children's Museum.
The Flint Children's Museum is a haven for kids who need to uncover, learn, and appreciate the wonders of youth.
Since its establishment in 1980, the museum has inspired kids to dream, play and grow. It is located along University Avenue, and children will have to role play in a cute kiddie town complete with a post office, hospital, grocery, and more.
This delightful museum is open to kids aged two to 10, and it offers fun educational activities and programs, such as sketching using magnets, building bridges using blocks, creating music from recycled materials, making a marionette dance, and many more!
Also, allow your kids to explore the Sproutside, an outdoor space where your kids can indulge with plants and other outdoor activities, or the Discovery Zone, an interactive exhibit space that changes its theme every four months.
Invest in a fun-filled enlightenment experience for your kids at Flint Children's Museum!
Address: 1602 University Ave, Flint, MI 48504, United States
15. Take the adventure at Spymaker Escape Rooms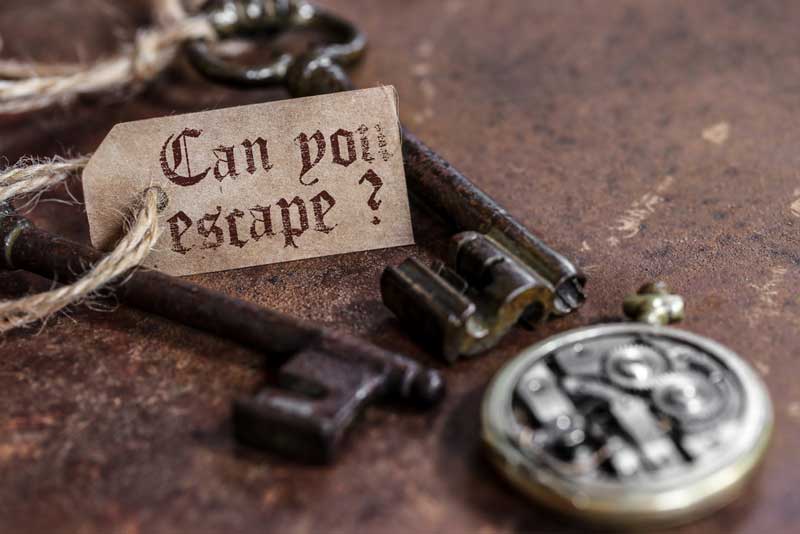 A visit to Spymaker Escape Rooms is next on this list of top things to do in Flint, MI.
Here, you can choose from various scenarios — Spymaker, The Alchemist, The Catacombs, The Dead Man's Hand, and Escape the '80s.
Spymaker has curated the best game selection in Genesee county. There are even virtual reality escape rooms, and all of the scenarios involve discovering clues, performing tasks, and solving puzzles.
So, come with your team as you try to put together a puzzle, solve a murder mystery night, or become the detective and solve the case. Spymak
Test your investigation skills at Spymaker Escape Rooms, it would be great especially when the summer days are just too hot for outdoor activities.
The escape room is open from Tuesday to Sunday.
Address: 4310 Miller Rd, Flint, MI 48507
For a fun road trip in Michigan, do not miss exploring our checklist of things to do in Charlevoix , things to do inPort Huron, and things to do in Saugatuck.
16. Stop and shop at Flint Farmer's Market
Existing as the first recorded market in Flint in 1905, the Flint Farmer's Market is an epicenter of locally produced items with raring prices.
Flint Farmer's Market is open all year and offers great food, kitchen demonstrations, events, entertainment, and a festive atmosphere.
It is an expansive and lively atrium with a ceiling over 70 feet high, covering over 50 vendors that sell different quality products, such as artworks, cured cheese, herbal products, farm-raised meats, gemstones, and giant cinnamon rolls, and many more!
You can also sit on the rooftop terrace and revel in a nice view of the historic Saginaw Street while having a glass of Michigan-crafted beer or wine from their rooftop bar.
Address: 300 E 1st St, Flint, MI 48502, United States
17. Have fun at Bluebell Beach
One of the best fun things to do in Flint, MI is visiting Bluebell Beach as soon as summer temperatures warm Mott Lake enough for swimming.
Bluebell Beach is managed by Genesee County Parks and Recreation and features pavilions for rent, a .8-mile paved biking/walking trail (Flint River Bike Path), and a fishing dock at Carpenter and Bray Roads.
You can also cool off at the freshwater splash pad spray ground. It is zero-depth and has a barrier-free surface. The splash pad is just adjacent to a playground.
Snowshoeing is allowed on the ground but it has to be frozen with at least 3-inches of snow.
Address: 5500 Bray Road, Flint, MI 48505
18. Vibe with Local Artists at Buckham Gallery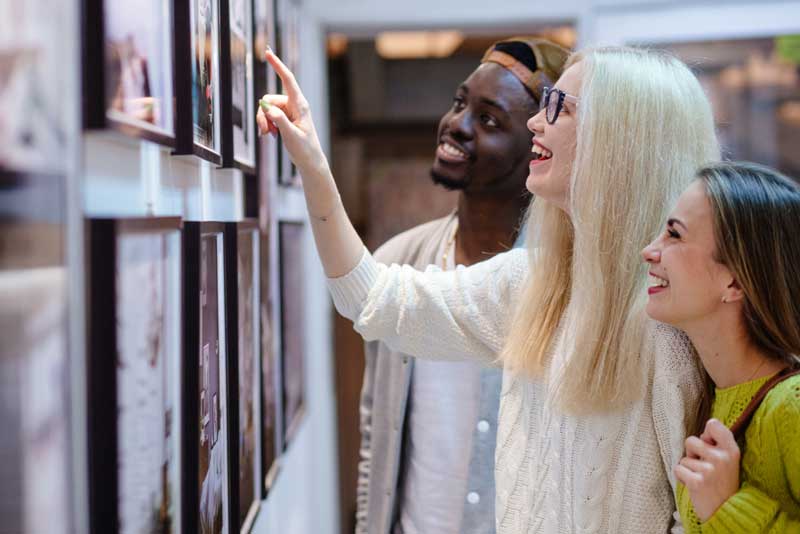 Located at Second Street, the Buckham Gallery add was founded in 1984 by a group of Flint artists. It is a place where local cultural life is nurtured and promoted.
Here, you will see local and international arts as well as get entertained and educated by seasonal concerts, talks, film presentations, open mic performances, conversations with artists, and slideshow presentations.
The gallery is devoted to presenting a wide range of contemporary art that features artists from different locations. You will also admire top-class artwork as you attend the Flint Art Walk or their monthly exhibitions.
Experience the communal and creative spirit of Flint City at Buckham Gallery.
Address: 121 W 2nd St, Flint, MI 48502, United States
19. Go back in time to the Historic Saginaw Street
Lying in the heart of Flint City is the Historic Saginaw Street – a brick street over 116 years old lined with good mural art, restaurants, and classical stone architecture.
According to locals, this red-brick street is a symbol of Flint's culture and history, and some even made off with some of the bricks when the street was torn up once.
You will find other iconic structures along this historic street downtown, including The First Presbyterian Church, the Mott Foundation Building, and the Flint Masonic Temple.
It hosts events that attract people from all parts of the country, such as Back to the Bricks, where motor lovers celebrate and showcase classic, custom, and collector vehicles.
20. Sit Back and Watch Luxuriously at The Capitol Theatre
What about trying to sit back in a comfy chair and watch performances in a grand classical theatre?
Capitol Theatre's events feature modern and contemporary dance, film screenings, string bands, rock bands, country musicians, theatre works, comedy shows, spoken word, and even lectures.
The theatre is a beautiful architecture that is suggestive of 90's nightlife while the ornate interior brings back the artistry of the Renaissance, in addition to the theatre ceiling that takes the resemblance to the night sky.
This iconic theatre was built on Second Street in 1928 and has been on the National Register of Historic Places in Michigan since 1985 it is not completely restored to link you to the glorious past of Flint.
Plan a night out and purchase a ticket to the downtown gem in Flint City. It is indeed one of the last of its kind!
Address: 140 E 2nd St, Flint, MI 48502, United States
21. Visit Flushing Farms
Immerse yourself in the spirit of fall harvest by heading to Flushing Farms.
It is the perfect family-friendly fall destination in Michigan with a handful of activities such as straw mounds, 3 corn mazes, 2 inflatable obstacle courses, and a Hippity Hop Ball Raceway.
All these are included in the admission price.
Also, you get unlimited wagon hayrides and barrel train rides, a doughnut and cider, and time with the bounce house and petting zoo animals.
At dusk, corn maze runs are optional, and the farm offers U-pick pumpkins too.
Address: 7096 Gillette Rd, Flushing, MI 48433, United States
22. Reminisce the 1937 Sit-Down Strike at UAW Sitdowners Memorial Park
Visit the UAW Sitdowners Memorial Park to admire the bronze and marble monument describing the actual historical event.
Located along Executive Plaza Drive, this historic park commemorates the sit-down strike of the United Auto Workers in 1937. Here, you will learn the names of the men and women who stood and fought for labor rights as well as served as an inspiration to other movements thereafter.
Take a nice stroll among the greenery within the park or you can sit down here and relax with the statues crafted by master sculptor Janice Trimpe.
Check out this simple historical landmark and equip yourself with knowledge of one of the most significant events that took place in Flint City.
Address: 1901 Executive Plaza Dr, Flint, MI 48507, United States
23. Watch Stellar Local and International Performances at The Whiting
The Whiting is one of the finest jewels in Flint. It is a radiant performing arts venue where guests can watch the best regional, national, and global performing artists.
Opened in 1967, this 2043-seat auditorium at Kearsley Street is regarded as the home of the Flint Symphony Orchestra, and other presentations such as Broadway musicals, dance, concerts, comedy, and plays.
Previous shows include Jeff Daniels, Chris Isaak, Kenny Wayne Shepherd, Mamma Mia, Martin Short, Rock of Ages, and much more!
Address: 1241 E Kearsley St, Flint, MI 48503, United States
Check out more cities in Michigan, here is a list of things to do in Kalamazoo, things to do in Ludington, and fun things to do in Cadillac for a fun time
Plan a trip to Flint
Whether you are an outdoor enthusiast or an indoor person the city of Flint has something for you.
There is, even more to expect as the city is continually thriving with its well-preserved heritage sites, historical landmarks, and family heirlooms blended into a vibrant and ingenious community.
Make this place your next point of vacation and if you need some guidance in making your checklist of fun things to do in Flint, MI, feel free to check back anytime. A trip to this city will certainly be cool and meaningful.