Are you searching for fun things to do in Bullhead City, AZ?
Located in Mohave County, along the Colorado River, Bullhead City, Arizona is a center of attractions and sights, that will keep everyone in the family engaged.
The city is a nature getaway that should let out your inner thrill-seeker. There are many outdoor activities available that would make you want to come back and experience it all time and again.
While the younger visitors enjoy the go-kart, spending a day at the museum, or playing mini-golf at Scooters Family Fun Center, the adults may prefer a day of hiking or participating in water activities.
Do you want to know more about this city? Here is a list of top things to do in Bullhead City, AZ.
Things to Do in Bullhead City
1. Enjoy the Outdoors at the Davis Dam
One of the best things to do in Bullhead City, AZ is visit the very interesting Davis Dam.
If you don't know, the construction of this dam also resulted in the large lake called Lake Mohave, which is now a chosen outdoor destination in Bullhead City.
Visitors can also camp at the Davis Dam Camp upon entry. This camp also allows you to have a picnic or go boating.
If you love fishing, you can try that at the lake, home to catfish, striped bass, and rainbow trout.
After fishing, you can proceed to the nearby Laughlin City for casinos and entertainment.
Davis Dam is such an exciting destination in Bullhead City.
2. Katherine Landing at Lake Mohave Marina
There are 237 miles of shoreline and 198 secluded beach coves available for you to explore in Lake Mohave, and among them is Katherine Landing – a unique experience that has attracted visitors from all parts of the world.
Its all-year-long sunny weather makes this must-visit destination a perfect place to spend the day no matter when you visit.
You can participate in diverse activities such as water skiing, scuba diving, swimming, biking, hiking, sunbathing, boating, fishing, and wakeboarding.
Several rare historic attractions encompass the area including the Katherine Gold Mine which was spotted in the 1900s and was very much operational until 1930.
Address: 2690 Katherine Spur, Bullhead City, AZ 86429
3. See Wildlife the Secret Pass Trail
Would you like to see some animals while hiking? Then, go to the 19.3-kilometer Secret Pass trail near Bullhead City.
The trail witnesses many hikers, owing to the amazing opportunity of spotting local wildlife during the hike.
You don't need to put in so much effort, as it is also reasonably challenging. Dogs are also allowed to pass here.
On the other side, you can drive your off-road vehicle down this trail. It is an off-road adventure that would make your trip memorable.
4. Learn local history at the Colorado River Museum
The Colorado River Museum collects, preserves, and exhibits artifacts, memorabilia, and historical documents relating to Bullhead City and its environs.
The Colorado River Historical Society operates this museum
You will see several historic photographs and pieces about the area, its people, its past, and many events that took place over the years.
Apart from housing a museum, the building is itself a historical landmark. It was built in 1947 to serve as the city's first Catholic church.
All through the year, the museum hosts lots of events, so do well to check their schedule in advance and attend one if you're there.
Address: 2201 AZ-68, Bullhead City, AZ 86429
5. Hang out at the Bullhead City Community Park
The Bullhead City Community Park is open seven days a week and offers simpler pleasures for travelers who want to loosen up.
Sitting alongside the Colorado River, the park is spacious with 376 acres of land and many amenities. You can have a dip at the Buoyed Swim Beach or play baseball by the side.
Furthermore, you can walk your dog there or go out on the water from a boat launch.
Finally, the park offers visitors access to historical sites like the former Moss Mine's Headframe, and the Colorado River Museum.
A visit to Bullhead City Community Park should just have to make your list of fun things to do in Bullhead City, AZ.
Address: 1251 Highway 95 Bullhead City, AZ.
6. Take the family to Scooters Family Fun Center
Scooters Family Fun Center is the perfect place to spend a day with your family while in Bullhead City.
It is filled with fun activities such as go-karts and mini-golf. Thanks to the separate tracks for both adults and kids, no one member of the family is left out of enjoying the go-kart tracks.
There are also two 18-hole mini-golf courses for your enjoyment complete with waterfalls and sand traps.
Ensure you map out time to get your swing on in one of their eight batting cages, whether you are practicing in readiness for the MLBs or just for fun.
At Scooters, you have tons of packages that blend a little bit of everything with tokens to their world-class arcade and their pizzeria.
If you are looking for fun activities to do in Bullhead City, this should be up there.
Address: 2750 Miracle Mile, Bullhead City, AZ 86442
7. Relish the view at Pyramid Canyon
Another lovely outdoor destination you can check out in Bullhead City is the Pyramid Canyon, which adds to this list of top things to do in Bullhead City, AZ.
It is a canyon that sits on the Colorado River with the Cottonwood Valley lying north and the Mohave Valley south.
The canyon is surrounded by nature beauties with the Black Mountains of Arizona standing tall in the east and looking to the west, you will see a magnificent view of the Newberry Mountains.
Come with your best camera when you go to the Pyramid Canyon. You'll be surprised at how your camera roll will be filled in a hurry.
It is another lovely thing to do in Bullhead City.
8. Dave's Jet Ski Rentals
If you are looking to meet knowledgeable and experienced professionals with the best and most reliable equipment to go jet skiing, you have that in Dave's Jet Ski Rentals.
You are in for one of the guaranteed best times spending the day outdoors and jet skiing on the rejuvenating Colorado River.
Even if it's your first time, Dave's would be super happy to accommodate you and you'd be more comfortable with an experienced driver.
On the opposite, skilled jet skiers will easily maneuver the equipment and are extremely top of the line – a crash intro course will refresh your memory such that you know everything you need to have an exciting time on the water.
Ensure you include Dave's Jet Ski Rentals on your list of fun things to do in Bullhead City, AZ.
Address: 1168 AZ-95, Bullhead City, AZ 86429
Also check out our list of things to do in Pinetop , things to do in Tombstone, and things to do in Buckeye, for a fun vacation in Arizona.
9. Revisit History at the Hardyville Cemetery
You might not have considered a cemetery a possible tourist destination, but this has to be different from the Hardyville Cemetery, as it offers tourists a clear peek at Bullhead City's history.
This cemetery is the only remains of Hardyville, one of the 19th-century port towns along the Colorado River.
Residents of Hardyville deserted the town after it was twice devastated by fire. However, the region became lovely again in the 1940s, as Hardyville became Bullhead City.
The construction of the Davis Dam was key to bringing people back to the area.
Inside the cemetery, you'll see 11 graves, with many of them unmarked. But the ten known graves were for Hardyville residents in the 19thcentury.
This 2.5-acre cemetery is on the list of the National Register of Historic Places and reading the grave markers should give you a real idea of how the people lived their lives back then.
Address: 1776 AZ-95, Bullhead City, AZ 86442.
10. Laughlin Ranch Golf Club
Located in the heart of Arizona's desert, the Laughlin Ranch Golf Club offers you an exciting round of golf, a reinvigorating spa treatment, classic exquisite dining, and more.
The 18-hole golf course is one of the most scenics in the area with golfers finding the layout relaxing and at the same time challenging. There are dramatic elevation changes, accommodating fairways, and generous greens.
You will be surrounded by lovely views of the flowing Colorado River, towering mountains, and desert arroyos.
The ranch has a spa and salon – the perfect place to relax and give in yourself to their signatures services such as massages, manicures, pedicures, facials, as well as access to their steam rooms, fitness center, tranquility rooms, and outdoor swimming pool.
Address: 1360 William Hardy Dr, Bullhead City, AZ 86429
11. Grab a piece of history at the Lil' Red Schoolhouse
Lil' Red Schoolhouse as it is affectionately called is a one-room schoolhouse built by Bullhead City in 1947.
It is an iconic piece of city history because it was established before Bullhead became an actual city.
This schoolhouse was the first building laid up for the Bullhead Elementary School District, and it was in operation until 1951.
In 2015, the building was relocated to the Community Park, where it joins the company of other historical sites in Bullhead City.
Do well to include a visit to Lil' Red Schoolhouse on your bucket list of best things to do in Bullhead City, AZ.
Address: 1239 AZ Highway 95, Bullhead City, AZ 86429.
12. Have fun with Desert River Outfitters
Desert River Outfitters is popular for providing canoe and kayak sales, rentals, and guided river trips across the Colorado River.
Here, you can enjoy the best of desert paddling as you go by deep canyons, unique desert wildlife, colorful rock formations, and several historical and cultural sites in Bullhead City.
You can pick from day, sunset, or moonlight paddle tours to take. Each of them lasts three to four hours, including drop-off, pickup, and the boats and gear you may require.
They offer tours for all skill levels and age categories, and you can choose to explore Davis Dam, Lake Mohave, Topock Gorge, or Rotary Park.
Address: 2472 Miracle Mile, Bullhead City, AZ 86442
13. Try a new sport at the Mountainview Disc Golf Course
Do you want a better occasion to try something new during an out-of-town trip? There is has got this thing for you.
Get to the Mountainview Disc Golf Course and try out a new sport with your friends as it is the next on of list of fun things to do in Bullhead City, AZ.
Located on the banks of the Colorado River, the Mountainview course affords epic riverside views for your pleasure. The course is a blend of grass and dirt fairways, allowing you various styles of play.
Also, the course isn't very challenging, giving beginners the platform to learn on the fly.
Address: Bullhead City Rotary Park.
14. Cruise the Colorado River on the River Passage Water Taxi
The River Passage Water Taxi is a fun mode of transport that guides you through the Colorado River and surrounding waterways.
If you want something exciting to do in Bullhead City, this is one!
Every taxi is steered by an experienced captain with a US Coast Guard license. The taxi links you to many of the area's hotels and casinos, making it easier, and delightful, for you to get to your location.
Kickoff your journey from the casino docks along the riverwalk and enjoy an exhilarating ride to several destinations along the river.
The River Passage Water Taxi is a beautiful way to get out on the water and experience Bullhead City in an unprecedented and enjoyable ride.
Address: 315 Long Avenue, Bullhead City, AZ 86429
15. Fly RC Planes at the Rodney Briscoe Memorial Flying Field
The Rodney Briscoe Memorial Flying Field provides aviation enthusiasts with an opportunity to take their RC gizmos to the air and bring their pilot dreams into reality.
For more than 25 years, various groups like the Local Area Fun Flyers had flown their radio-controlled airplanes every weekend at this field. They were around even when the runway was made of dirt.
Now, flying RC planes is much easier for all flying groups, thanks to the city's field renovations, such as the repaving of the flight area.
If you have your RC plane and an AMA card, you can go there as a guest pilot.
Address: 2315 Balboa Dr, Bullhead City, AZ 86442, United States
Planning to explore Arizona? here is a list of things to do in Parker, things to do in Surprise and fun things to do in Tempe for a memorable vacation.
16. Spend your day at the Lake Mead National Recreation Area
Lake Mead National Recreation Area is the first and largest national recreation area in the United States. This is about having 1.5 million acres of nature all to yourself.
It adds to this growing list of best things to do in Bullhead City, AZ.
You'll have canyons, mountains, valleys, and two big lakes to see among the many activities it offers to intrepid travelers.
From Lake Mead and Lake Mohave, you can view the Hoover Dam, adding another photo opportunity to your trip.
Do well to visit the Lake Mead National Recreation Area and bike, hike, swim, camp out, or boat to wherever your heart yearns for.
17. Learn the history of cars at Don Laughlin's Classic Car Museum
For auto going to Laughlin, you can also stop at Don Laughlin's Classic Car Museum to feed your eyes with the vintage cars on display.
They have an amazing collection that compromises two exhibit areas inside Laughlin's Riverside Resort Hotel and Casino. There, you'll find over 80 rare cars and historic vehicles.
Hollywood superstars used many of these vehicles, and you can even find Steve McQueen's old motorcycle there.
Similarly, the museum also features traditional horseless carriages and muscle cars of the 1960s. So it is indeed a history lesson, one can say.
Address: 1650 S. Casino Dr., Laughlin, NV 89029.
18. See the Laughlin Labyrinths
Are you looking for cool things to do in Bullhead City, AZ?
The Laughlin Labyrinths are a collection of 9 stone designs and mazes located on Thomas Edison Drive in Laughlin.
They might seem slightly out of place, seeing they're close to glitzy casinos.
Accessing most of the structures demands a bit of a hike to reach, however, their daedal designs and the natural beauty surrounding them make it worth the hike.
They are spread out a bit and close to private property, so be mindful.
The Labyrinths have appeared on a public television show in the past, and they are lovely places to visit early in the morning or late in the afternoon when the sun is gone down.
Address: Thomas Edison Dr, Laughlin, NV 89029, United States
19. Play your heart out at the Bullhead City Rotary Park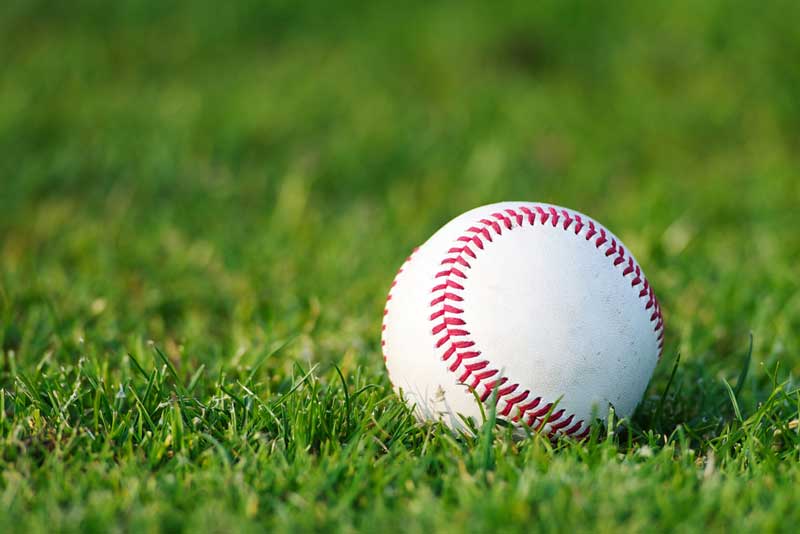 If you want a unique park experience in Bullhead, go to the Bullhead City Rotary Park. This park has a flying field for radio-controlled aircraft where you can fulfill your piloting dreams.
You can play sports there too.
There are three basketball courts, a football sports complex, and, a full-sized lighted baseball field. The park also has a 3.2-mile walking trail, bringing you closer to nature.
If the young folks are adventurous, you could also bring them to the lighted skate park while you have a game of horseshoe at any of the four pits
Address: 2315 Balboa Drive, Bullhead City, AZ.
20. Visit Arizona Veterans Memorial Park
The Arizona Veterans Memorial Park is located on a beautiful piece of land looking beyond the Colorado River. The park is open every day and free to visit.
It is divided into north and south sections, with the north having the names of Arizonans who were killed in conflicts and wars inscribed into a memorial.
The southern section of the park is highlighted for its eternal flame, which constantly reminds of the utmost sacrifice made by Arizona's soldiers.
You would also see a memorial to the USS Arizona, a battleship sunk by the Japanese when they invaded Pearl Harbor, causing America to declare war.
Address: 434 Whitewater Dr, Bullhead City, AZ 86442, USA
21. Eat well at Black Bear Diner
Located on the bluffs of the beautiful Colorado River, Black Bear Diner is the perfect place to satisfy your appetite after a day of playing out on the water or seeing the many sights and attractions of the area.
They offer breakfast, lunch, and dinner, and have different menus for their cherished desserts. It is loved by diners and younger patrons who have different nutrition choices.
You can start your day with a Bigfoot Chicken Fried Steak & Eggs which is accompanied by house-made biscuits and your choice of country red potatoes, hash browns, or fresh fruit.
Well-demanded choices for lunch or dinner include their warm-roasted Turkey Pesto Sandwich, the tangy Western BBQ Burger, and their Homestyle Fried Chicken topped with a side of country gravy.
Address: 1751 AZ-95 ste 25, Bullhead City, AZ 86442
22. Enjoy varieties at Mohave Steakhouse
Opened in 2009, the Mohave Steakhouse is a family-owned and operated restaurant that serves both the locals and visitors of Bullhead City.
They are a Licensed Certified Angus Beef House and are popular for offering the finest cuts of beef in the area.
Master Cutter and Master Griller Jesse Godinez, who also doubles as the owner, assembled a signature menu that includes tasty breakfast, lunch, and dinner options.
Their Mohave sandwiches, pasta, gourmet burgers, and of course, their hand-cut steak are among the items popular with their patrons.
Make sure to try out the pastrami burger, the deep-fried calamari, Arizona sirloin, and their rack of baby back ribs.
Address: 2430 AZ-95, Bullhead City, AZ 86442
23. Get to the Christmas Tree Pass
Christmas tree pass starts close to Laughlin and leads through southern Nevada's Newberry Mountains before ending up at Searchlight, Nevada.
The road which leads to the pass is in the Lake Mead Recreation Area, and despite being just gravel, it isn't too tough.
The top of the pass offers amazing views including the Mojave Desert, the Colorado River Valley, and various cactus species.
There are bounteous pullouts for you to park, take a picture, or walk into the desert.
24. Riverview Resort Golf Course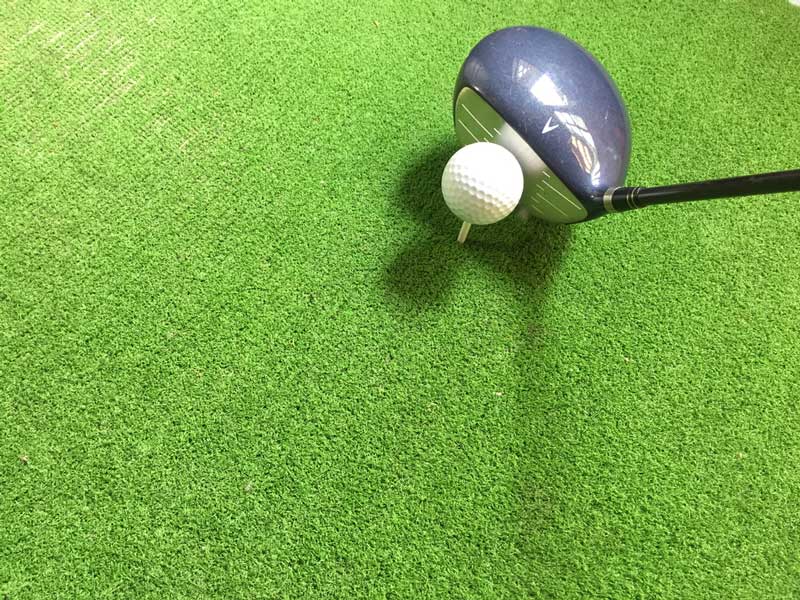 Riverview Resort Golf Course is one of Arizona's secret treasures. It is a stunning palm tree paradise seated between two mountains in Bullhead City,
Some of the nicest features of an Arizona 55+ resort are available to residents with their properties. It is possible to rent in this 697-lot gated community with complete hookups for RVs and park models.
The outdoor amenities here include two heated pools featuring spas, lawn tennis, pickleball courts, a beautiful dog park, spectacular horseshoe pits, and its main attraction, a nine-hole, par three golf course.
There is also an elaborate clubhouse containing a library and billiard room, a multi-use card room, laundry and showers, a six-lane shuffleboard, Gym and sauna, craft room and kilns, and Grand ball Room for dances and other events.
The property offers amazing vistas of the Colorado River and the close by mountains. Its golf course provides a beautifully landscaped environment with the help of its tall palm trees and green fields.
Address: 2020 Ramar Rd, Bullhead City, AZ 86442, USA
25. Dive Shack USA
If you are a scuba diving enthusiast or are fascinated by the aquatic world with a longing to explore, you will need the correct gear and tools, and the best place to visit to start your journey is Dive Shack USA.
Ironically this facility is tucked away in the Arizona desert. Dove Shack USA combines a scuba training facility and a gear store, and its location makes it an amazing discovery.
The facility, which is run by a professional teacher and seasoned diver, Jerry Portwood, has a large selection of scuba equipment, including wetsuits, fins, and tanks,
Its main attractions, however, are its diving certification programs and excursions, which take divers to locations like Catalina Island.
Aquanauts can exercise their newfound abilities there while obtaining up-close views of coral or making fun of dolphins for lacking opposable thumbs.
The facility is open for business from 9 am to 5 pm, Wednesday through Saturday. They are closed on Monday and Tuesday except if you book an appointment.
Address; 1047 AZ-95 #6, Bullhead City, AZ 86429, USA
Want more of the beauty of Arizona? check out our guides on things to do in Winslow, things to do in Cottonwood and things to do in Yuma for a memorable time in Arizona.
Plan your trip to Bullhead City
Bullhead City is a city for leisure travelers and headstrong adventurers. Its proximity to the Colorado River offers plenty of activities as hosts to several destinations that fit the bill.
You'd be up for a memorable vacation when you visit as there is a lot to do in Bullhead City.
So, why not start putting everything together for a trip to this ultimate vacation destination. Don't forget to include your loved ones in this arrangement, because they'll cherish it for life.
You can always check back here if you need some guidance in making your list of fun things to do in Bullhead City, AZ.