Troy, Michigan, a northern suburb of Metro Detroit, is the largest city in Oakland County, with a population of 84,035 at the 2022 census.
The city, which was incorporated in 1955, encompasses 33.63 square miles. In 2015, Troy was rated the safest city in Michigan State.
Troy is a booming business and shopping location. The city is famous for its Somerset Collection Mall, a major shopping plaza.
The city also houses Automation Alley -Oakland County's center for automotive technology research, several excellent restaurants, historical attractions, parks, etc.
If you're considering visiting the city, here are the best things to do in Troy, MI.
Things to Do in Troy, MI
1. Troy Museum and Historic Village
History fanatics will surely have a swell time here. The attraction gives visitors a glimpse of the 1880s Troy Township lifestyle.
Troy Historic Village
was created from ancient structures recovered from the locale, including its original architecture.
The village features a main building (City hall), print shop, Greek Revival Home, general store, brick one-room school, town hall, gazebo, log cabin, wagon shop, public green area, Turn of the century church, and parsonage. The structure also contains time collections of historical things to examine.
The attraction also has a local cafe where you can stop for refreshments while exploring the Village. Aside from exploring the location, you can participate in programs and activities like game nights, blacksmithing classes, walking community, wood and metalworking demonstrations, and tea time, among others.
In December, the area is beautified with seasonal declarations and twinkling lights, which are worth viewing. This attraction is both fun and enlightening, and as such, a visit is one of the best things to do in Troy, MI.
Address: 60 W. Wattles Road, Troy, MI 48098, USA
2. Sanctuary Lake Golf Course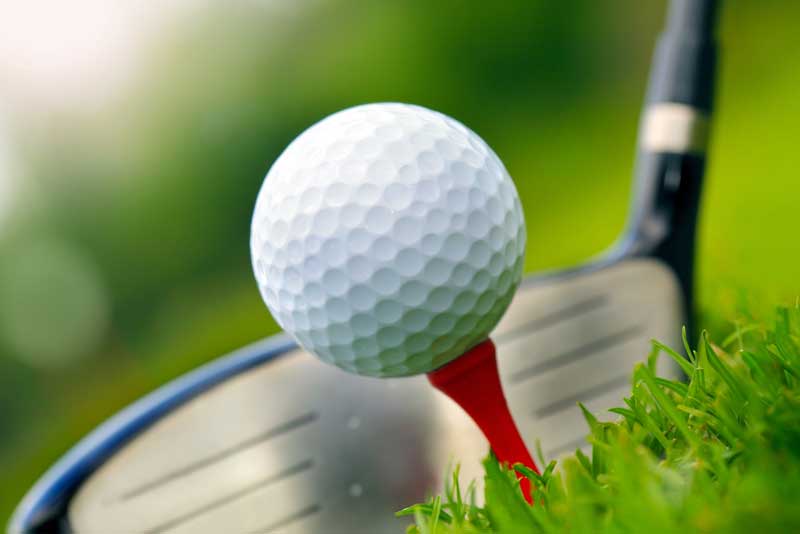 If you're up for an unusual and exciting golf game, Sanctuary Lake Golf Course is an excellent ground for such an experience. Lying in a 190-acres rolling terrain, Sanctuary Lake Golf Course's geography consists of 80 critically placed bunkers and small wavy grass greens.
This Golf Course features 18 holes with outstanding course qualities, several wildlife species, and a serene ambiance. The location has a practice facility featuring 70 hitting stations with natural and synthetic surfaces and two practice putting greens. This practice facility is a perfect ground to brush your golf skill.
For a more extensive space, Sanctuary Lake Golf Course offers a family range and individual seasonal memberships that permits hitting limitless balls all through. Private golfing lessons are also available. A good restaurant is on the ground to supplement all lost energy. The facility is open throughout the week; however, the hours are weather dependent.
Address: 1450 East South Boulevard Troy, MI 48085, USA
3. Firefighters Park
To have fun outdoors, especially with kids, you can head to this incredible Park. Firefighters Park covering 96 acres, is the city's largest park. Troy's parks and recreation department manages the Park. There are many activities to do in this fascinating Park, primarily sports.
Firefighters Park features a softball diamond, nine regulation soccer fields, a football field, two sand volleyball courts, 18 hole par 63 frisbee disc golf course, a football practice field area, a concession stand with a bathroom attached, a large pavilion, and a playground filled with play equipment.
At the Eastern and northern flank of the Park is the Picturesque Rouge River with a walking bridge. Shore fishing is allowed on the River but with Michigan's fishing license. The Park is dog-friendly, but the dogs must be on leashes. Visiting Firefighters Park is one of the fun things to do in Troy, MI.
Address: 1800 W Square Lake Rd, Troy, MI 48098, USA
4. Escape
Escape is a deluxe recreational center in Troy, Michigan. The attraction is perfect for all age groups. Escape features 22 traditional bowling lanes and 8 VIP Suite bowling lanes, and the lanes support both cosmic and league sessions equipped with a new sound and light system.
The facility also has a 2,300-square-foot arcade area containing 27 games such as Jurassic Park, Down the Clown, The Walking Dead, etc. A 3,600 square-foot of laser tag arena and an outstanding simple restaurant serving food, drinks, and even beer, constitute the facility. Children can also partake in the newly created cooking events.
Escape can be conveniently used for group events, fundraisers, birthday parties, family reunions, corporate meetings, etc., as it has two rooms for birthdays and two other rooms for company or adult events. Visiting Escape is one of the fun things to do in Troy, MI, that you can't afford to miss.
Address: 1950 E Square Lake Rd, Troy, MI 48085-3390, USA
5. Longlong Art Studio
Have you always liked artworks but don't know how to go about them? Longlong Art Studio was created for you. Longlong Art Studio is a hub for artistic novices and experts of all ages. This Art Studio is an excellent destination for art enthusiasts.
The founding artist, Mrs. Longlong Zhou, with more than 20 years of educator experience, offers adult lessons for those who want to utilize their leisure time to create and admire lovely artworks. However, this studio was formerly created for kids in the K-12 program.
Under the guidance of artist Longlong Zhou, learners are given assistance to discover, explore, experiment, and enlarge their artistic side. Each class is designed with distinctive technique and difficulty. As an extension to the classes, art museum field trips and digital arts summer camps are organized.
Address: 1909 Livernois Rd, Troy, MI 48083, USA
6. IRC@ TG3
Troy, Michigan, offers various fun activities; there's no way you can be bored. IRC@ TG3 is the perfect destination if you're up for a challenging experience. IRC@ TG3 is an upscale indoor ropes course in one of the top recreational facilities in Troy, Michigan.
This 4200-square-foot attraction features cutting-edge high ropes, two rappelling stations, four zip lines, rock walls, cargo nets, and more. The attraction is suitable for diverse groups' social hangouts. Due to the IRC@ TG3 indoor setting, the activities are not affected by weather and, as such, are open throughout the year. Exploring IRC@ TG3 is one of the fun things to do in Troy, MI.
Address: 1921 Northwood Dr. Inside Troy Gymnastics 3, Troy, MI 48084-5526
7. Stage Nature Center
Nature buffs are going to love this destination. Stage Nature Center is a nature preserve encompassing 100 acres of dry and wet forest land and grasslands. The preserve is open to the public of all ages throughout the year and at no charge. Stage Nature Center features the Michigan Native Garden, which showcases about 75 indigenous plant species.
Within the vicinity of the Garden, visitors may see bees, beautiful butterflies, and birds lured in by the plants for pollination. A Monarch Waystation possessing food for migrating monarch butterflies also lies in the Center. Several paths cross the waters, allowing visitors to see numerous species in their natural habitats.
There is a 2-miles hiking trail with deers and wild turkeys surrounding it. During summer, Stage Nature Center is perfect for biking, skating, and jogging, while during winter, the preserve is filled with cross-country skiers. The Center also boasts an educational building offering numerous nature programs for children and adults.
Address: 6685 Coolidge Hwy, Troy, MI 48098, USA
8. Summer Concert Series
Every summer, the City of Troy government hosts a row of open-air concerts, the "Summer Sensation Concerts Series" in the amazing Boulan Park. The concert, held in the evening from 6:30-8:30 pm, takes place on distinguished Thursdays.
The live musical performances, open to the public of all ages, feature the region's renowned musicians and different genres of music. Last year's series had Broadway show tunes, a mix of jazz and soul. This year's lineup has been set up to feature funk, R&B, country, western, rock& roll, and folk music.
Artists to be featured include Kathleen Murray and the Groove Council, the Dan Rafferty Band, Thornetta Davis, the Backbeats, etc. Come along with a blanket or lawn chair to enjoy the musical concerts. While enjoying the performance, you can eat from the food trucks, usually on-site, from 5:30 pm.
You can visit the concert's website for more information about the musicians and food trucks. Attending this concert is one of the top things to do in Troy, MI. If you happen to visit in summer, ensure you don't miss out.
Address: 1898 Boulan Park Dr, Troy, MI 48084, USA
Planning to explore Michigan? Get the best of attractions and activities in Port Huron, Manistee, and Charlevoix for a fun vacation.
9. Troy Family Aquatic Center
If you happen to visit during warmer months and want to cool off, Troy Family Aquatic Center is just right for you. Although it was designed for kids, every age group can enjoy its facilities. The Center has an 11,000-square-foot main pool with zero-depth entry, six 25-yards long swimming lanes, and a depth of fewer than 4 feet, but the deep end measures up to 5 feet.
Diving is prohibited in the pool, which lifeguards well supervise. Two water slides end in a life-guarded pool. The life-guarded pool has a minor waterslide and splash area for kids that are not strong swimmers. Adults can relax on the available lounge chairs while their children splash around.
In addition to swimming amenities, Troy Family Aquatic Center features a jacuzzi, picnic shelters, a ninja course, an extensive contemporary playground, baseball diamond, walking trails, tennis, and volleyball courts.
Visitors can also enjoy the scenic views of the rock waterfall structures, water sprouts, and decorative trees. Checking out Troy Family Aquatic Center is one of the fun things to do in Troy, MI, that is not to be missed.
Address: 3425 Civic Center Dr, Troy, MI 48083, USA
10. Boulan Park
Another beautiful attraction in Troy, Michigan, is Boulan Park which is the 2nd biggest community park in the city. Boulan Park encompassing 63 acres, is mostly open spaces. Governed and protected by Troy, Michigan, this attraction is more of a sporty Park due to its several fields than a nature Park.
Due to the vast area and parking space in the attraction, several Troy social events are held in Boulan Park. The Park features five soccer fields, eight tennis courts, three baseball diamonds with current scoreboards, a playground, a paved walking path, Concession stands, two contemporary pavilions, and indoor restrooms.
Boulan Park is undoubtedly a fun place to be as you can try out new sports, hold a picnic, sit on a bench and take in the scenery. Don't hesitate to add it to your checklist of things to do in Troy, MI.
Address: 1898 Boulan Park Dr, Troy, MI 48084, USA
11. St. Julian Winery & Distillery Tasting Room
This establishment, created in 1921, is the largest, most-awarded, and longest-running winery in Michigan. This Winery is a local favorite for wine lovers as they have thrived on maintaining excellence. The wines are prepared solely from grapes grown in Lake Michigan Shore Appellation, which is among the most fertile lands in the nation.
Visitors can enjoy daily tastings, food truck rallies, demonstrations, and distillery tours, among other events offered in the Winery. The tasting room provides to the public award-winning wines, spirits, non-alcoholic juices, sparkling beverages, hard ciders, and other seasonal choices.
You can also join their Wine Club for limited releases, discounts, and events. You can also request their wines to be shipped right to your doorstep. Have a taste of Troy's exceptional wines in St. Julian Winery and Distillery Tasting Room.
Address: 518 W 14 Mile Rd #4205, Troy, MI 48083, USA
12. The Magic Soiree
This destination offers an extraordinary theatrical experience. The importance of laughter cannot be overemphasized. It's a great destination for a date night, fun night with pals, or celebrations.
The Magic Soiree offers the public night magic acts, fantastic comedy, and a mouthwatering buffet dinner regularly hosted by Keith Fields and Lady Sarah, award-winning English comedy magicians.
Periodically, there are guest hosts on special guest nights. The night usually starts with a personal magical performance on the visitor's table, after which you enjoy your tasty meal, and then climaxes with a hilarious stage show.
The entertainment is open to only people from age 14 and above. You will have a hilarious and memorable time at The Magic Soiree. A night at this location is one of the fun things to do in Troy, MI.
Address: 5725 Rochester Rd Camp Ticonderoga, Troy, MI 48085-3354
13. Alpha Home Decor, LLC
Buying antiques in a vacationing ground is one of the essential things to do. These goods can be used as home decorations or as souvenirs and gift items to family and friends. Alpha Home Decor, owned by Tim Ferasin houses rare and impressive pieces from all over the world.
The items in the destination, which include Antiques, Fountains, Fine Art, Furniture, Bronze sculptures, Vases, Lamps, etc., are arranged in a museum setting. One of the unique items in Alpha Home Decor is Oscar, a 7ft bird sculpture made from paper mache by world-famous Mexican artist Sergio Bustamante.
Be amazed at things you never knew existed at Troy's Alpha Home Decor. Therefore don't hesitate to drop by during your stay in Troy, Michigan.
Address: 4930 Rochester Rd, Troy, MI 48085, USA
14. Estia
Have you tried Greek-inspired food before? If not, Troy, Michigan's Estia Greek Street Food is a must-visit. Using original spices from the Mediterranean region and locally sourced ingredients, Estia prepares decent Greek-inspired meals.
Estia Greek Street Food does not incorporate unnecessary additives and ensures the meals are pure and simple yet have a tasty result. Their meals are also vegetarian-friendly. Among the locals' favorites are their pasta bowls and delicious Chicken and beef pitas. Don't miss out on the exotic experience this destination offers.
Address: 2897 W Maple Road. Troy, MI 48084, USA
15. The Yard House
One of the remarkable destinations in Troy, Michigan, is The Yard House. If you're a beer fanatic, you can't afford to miss this destination, as it offers outstanding varieties of beer. Formed by Steele Platt and William Wollrab, this incredible House has over 100 different beers on tap.
In addition, to gratify your taste buds, The Yard House offers more than 100 meals on its menu, including steaks, salads, burgers, sandwiches, etc. So if you like classic dishes, you will indeed develop a fondness for The Yard House.
To soothe your mind, The Yard House envelops its premises with old-fashioned rock music. As a beer lover, relishing the incredible beers and dishes in The Yard House is one of the best things to do in Troy, MI.
Address: 950 W Big Beaver Rd, Troy, MI 48084, USA
Check out the top things to do in Gaylord . things to do in Ludington and things to do in New Buffalo for a memorable exploration of Michigan.
16. El Guanaco
Troy is attributed to having so many dining areas, and El Guanaco happens to be one of them. This excellent restaurant, although relatively small with about 7-8 tables, is a family-owned business serving flavorful Mexican, Latin, Spanish, South American, and Central American cuisines.
You don't want to miss their perfectly grilled meats. Their popular dishes include Papusa, Super Burrito, Empanada, and Guanaco platter. In addition, you can also have some of their exquisite drinks. You can either enjoy your food on-site or order to go.
If you are coming with your vehicle, not to worry, there is a parking space nearby. This restaurant's services are top-notch, and the food is moderately priced. El Guanaco is open every day of the week. You're sure to leave this restaurant with a good memorable experience.
Address: 1710 Livernois Rd, Troy, MI 48083, USA
17. Sylvan Glen Lake Park
This Troy recreational center which is a neighborhood park covers 40 acres filled with fun and relaxing activities. Admission to Sylvan Glen Lake Park is free. With your friends and family, you can hold a picnic in the ample green space in the Park equipped with picnic tables and grills.
To further enhance your fun and relaxing day in the Park, come along with a soccer ball, Frisbee, bubbles, and blanket. Lying beside the Park is the breathtaking 16-acres Sylvan Glen Lake, which has a large fish population such as Largemouth bass, Pumpkinseed, and Bluegill.
The attraction allows for Shore fishing. Currently, there is a small unpaved area used as free parking space and can accommodate up to 16 vehicles. This fascinating Park is one of the best relaxing spots in the neighborhood, do add it to your itinerary.
Address: 5501 Rochester Road, Troy, MI 48084, USA
18. Camp Ticonderoga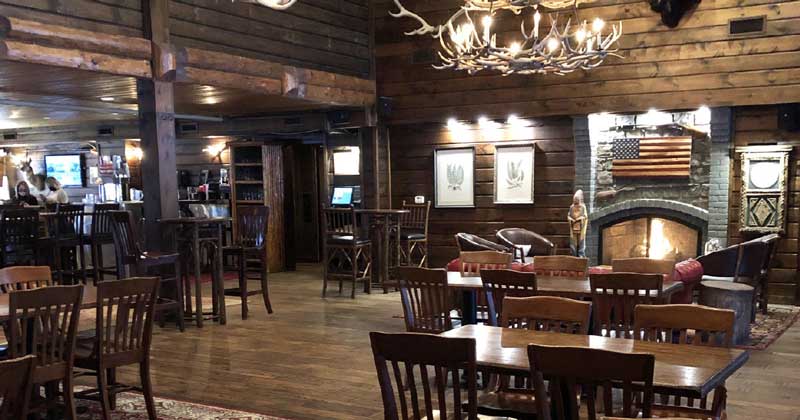 This destination is not your typical restaurant. Camp Ticonderoga is a lodge-style establishment serving wild game and mixed meals since 1996. Ticonderoga is a native Iroquois word that means 'land between two lakes,' which denotes the restaurant's location.
The ambiance of the restaurant has a warm country feel, and the dining room is designed using Adirondack style, having antler chandeliers, mission-styled furniture, and knotty pine walls. Some meals patrons can relish in the restaurant include pulled pork, chicken wings, black Angus steak, Turkey dinner, Grand Marnier French toast, blueberry pancakes, etc.
For every meal served, Camp Ticonderoga adds free warm chocolate chip cookies for dessert. Isn't that great? Patrons can enjoy their meals inside the restaurant or on the veranda, with scenic views. Having a meal in this charming restaurant is one of the best things to do in Troy, MI.
Address: 5725 Rochester Road, Troy, MI 48085, USA
19. Somerset Collection
This location is Troy's premier shopping site for locals and tourists. The destination is always rated on regional and national 'Best of' shopping lists. Established in 1969, Somerset Collection mall comprises two malls fused into one, united by an enormous 700-foot Skywalk, and each side has three floors.
Somerset Collection features more than 180 boutiques and specialty stores, 15 restaurants, and a gazebo garden area. Some stores and restaurants include Saks Fifth Avenue, China Bistro, Neiman Marcus, California Pizza Chicken, etc. The destination's surrounding has sculptures dispersed all through the balconies.
The ambiance offers a classy and appealing experience to visitors, especially those seeking luxurious items. To boost your shopping, you can partake in the art displays, yoga classes, parades, live music, and live music offered at the destination. Exploring and shopping in Somerset Collection Mall is one of the top things to do in Troy, MI.
Address: 2800 West Big Beaver Road, Troy, MI 48084, USA
20. Hand and stone massage and facial spa
This spa offers professional and premium soothing services at pocket-friendly prices. After exploring the magnificent city of Troy, Michigan, you might want to stop to rejuvenate before returning to your residence.
You can try out the spa's deep tissue, sports, and Swedish massage. The destination's famous hot stone massage is worth trying as it's known to relieve stress. If you're out with your partner, you can enjoy the private areas set aside for couples.
Hand and Stone's facials services performed by experts are available for both males and females. You can also purchase some of their products to maintain beautiful skin. The essence of feeling refreshing and looking good cannot be overemphasized.
Address: 1365 Coolidge Hwy, Troy, MI 48084, USA
21. The Bhartiya Temple
The
Bhartiya Temple
is an exciting and captivating location of local importance. It's a functional center for the region's Hindu population. In compliance with their belief, the locals are receptive to newcomers, irrespective of religion.
The striking architecture of the temple is a sight to behold, consisting of white marble deities, a prayer room, and the vast outdoor ground encircling the Temple. While at the Temple, you can learn about the Hindu Culture. In addition, you can take part in several spiritual events, including Pujas offered by the Temple.
Aside from the enlightening experience, during Diwali (an annual festival of light) in October, visitors can relish delicious traditional Indian food. The Bhartiya Temple is a local hub for all Hindu holiday festivals. Experience peace, spiritual connection, and harmony this fascinating Temple offers.
Address: 6850 N Adams Rd, Troy, MI 48098, USA
22. Rising Phoenix Archery
If you love archery or have always wanted to learn the art of archery, don't hesitate to visit Troy's Rising Phoenix Archery. This facility was founded in 2012 to enhance quality archery in Michigan. USA Archery identifies Rising Phoenix Archery as the most extensive archery training program in the Country.
Beginners, intermediate, and advanced archery classes are available for different age groups. So, if you don't know anything about Archery, their professional staff can turn you into a pro in no time. In addition, the establishment also offers Adult Archery Development and Junior Olympic Archery Development programs.
Visitors can also utilize their open range. Not to worry, free equipment will be provided for athletes till they buy their own. Rising Phoenix Archery offers an engaging athletic experience worth checking out.
Address: 3863 Rochester Rd, Troy, MI 48083, USA
23. The Dinner Detective
One of the spectacular things to do in Michigan State is to attend The Dinner Detective Murder Mystery show. This show is ranked and awarded the largest comedy murder mystery dinner theater show in America.
A scintillating night in this theater features a proficient comedy show, unexpected plot twists, an amusing mystery, and a terrific four-course meal from one of Troy's top hotels. The murder mystery-solving, headed by the best Detroit comedian, where you have to identify the culprit, is quite challenging and entertaining.
You can check their website for showtimes and tickets as visitors must make reservations. The destination also hosts custom private events for different groups and establishments. Have a humorous and exciting night with friends and loved ones in Troy's Dinner Detective theater.
Address: 850 Tower Dr, Troy, MI 48098, USA
24. Oakland Mall
Oakland Mall, established in 1965, covers 1,500,000 square feet and has 120 stores with a food court and numerous anchor stores like JCPenney, Macy's, and Sears.
This Mall boasts several stores that cater to every need. From bookstores, games, a bank, and toy and gifts stores to sports, fashion, hair, pet stores, and so much more.
They also host several sales events and others, like photos with Santa, which customers can take part in.
The Mall is open Monday to Saturday from 10 am to 9 pm and Sundays from 11 pm to 6 pm. Except during the holiday seasons when closing time varies. Though department stores often have their hours.
Oakland Mall has its arms open to accommodate and satisfy your every want, so ensure to drop by sometime.
Address: 412 W 14 Mile Rd, Troy, MI 48083, United States.
25. The Detroit Shoppe
If you want to get a feel of Detroit and know what it's about, you should visit this shop. It displays locations and goods made in Detroit.
This 4,800 square feet area was inspired by a feature on Detroit's most famous spot by the successful Somerset Collection advertising campaign.
This shop functions as a part museum featuring historical pieces on loan and exhibits from respected Detriot brands like Faygo, Hudson, Motown, and Better made, including photographs and artifacts from Detroit.
There are specific areas that are open to visitors. You can explore a reenacted 1960s period Motown studio, where handwritten music is showcased. A preserved store directory of Detroit Hudson's Flagship departmental store is also preserved.
As a retail outlet, you will find food products, calendars, Detroit-themed books, photographs, and even Detroit customized T-Shirts.
It is worth noting that all returns from sales of items are used to fund cultural and non-profit institutions in Detriot.
Explore the beautiful city of Detroit by basking in the products and memories that helped make it what it is today. Don't wait to be told; rather, see for yourself.
Address: 2800 W Big Beaver Road, Troy, MI 48084, United States.
Explore other parts of Michigan, check out our list of things to do in Saugatuck, things to do in Kalamazoo and things to do in Cadillac.
Plan a Trip to Troy
Troy is one fantastic city to visit. Its numerous attractions ensure you have a wonderful experience no matter your preferences.
Its accommodating locals and recreational centres will ensure a memorable stay. Don't hesitate to make this city your next vacation Spot.