In search of the best and fun things to do in Canandaigua, NY?
Situated at the northwestern end of Canandaigua Lake in the middle of Ontario County is the beautiful city of Canandaigua.
Canandaigua, also known as " The chosen Spot," was incorporated as a city in 1913. This scenic city has over 10,000 people and covers about 4.8 square miles.
You can't have a boring time in this beautiful city as there are numerous fun facilities and parks for daring adventures.
This stunning vacation ground is famous for its bustling historic downtown district, the amazing Canandaigua Lake view, and agricultural assets, which supply the dining areas with fresh farm produce. The downtown district is lined with several restaurants, boutiques, art galleries, etc.
Are you planning a vacation to this wonderful city? Here are the top things to do in Canandaigua, NY.
Things to Do in Canandaigua
1. Ontario County Historical Society
One of the best things to do in Canandaigua, NY, is to check out the Ontario County Historical Society- a Georgian Revival building, to learn about the ancient lives of the city's inhabitants. This Canandaigua landmark was designed by renowned architect Claude Bragdon and built in 1914. At the time of the Historical Society's construction, the Wood Library was part of it, but it was moved to the Sibley House after it outgrew its space
However, the Historical Society and the Library continue working together to date. The Ontario County Historical Society houses rare documents, the society's archives, and the research library. The Society features three exhibit galleries and a book store where visitors can purchase local history books, DVDs, and CDs.
The Historical Museum exhibits include a wide range of artifacts (photos inclusive) arranged on subjects relating to the roots of Western New York. If you want to conduct research, their staff are ever ready to assist you, but you should book an appointment before time. The Museum is accessible year-round.
Ontario County Historical Society also features an Educational Room for holding educational programs monthly during Spring, Fall, and Winter. You can't afford to miss this location during your visit.
Address: 55 N Main St, Canandaigua, NY 14424, USA
2. Sonnenberg Gardens & Mansion State Historic Park
There are only two public gardens in New York State, and Sonnenberg Gardens is one of them. This historic attraction was initially the abode of an affluent banker, Frederick Ferris, and Mary Clark Thompson during the 1880s, but the New York State Office of Parks, Recreation, and Historic Preservation currently manage it.
The glamorous Queen Anne-style property spans 50-acres and comprises a 40-room mansion and nine flower gardens. Every one of the gardens has a specific theme which includes a rose garden, Italian garden, and Japanese flower garden; meanwhile, others have color themes, such as white flowers and white & blue flowers.
Visitors can tour this location while viewing its antique items and furniture from May to October (Thursdays till Monday). During the summer months, the attraction hosts evening concerts, and afternoon high teas, among other events. In the Sonnenberg Gardens lies Finger Lakes Wine Center, which samples and sells fine wines from more than 40 New York wineries
The 2nd oldest wooden greenhouse in America, Greenhouse Conservatory Complex, featuring tropical plants from across the world, is also situated in the Park. Exploring this gorgeous Park is one of the best fun things to do in Canandaigua, NY.
Address: 151 Charlotte St, Canandaigua, NY 14424, USA
3. Canandaigua Lake
Part of the Finger Lakes is the Canandaigua Lake, an outstanding geographical feature. The 26km long attraction is the fourth largest among the eleven Finger Lakes in the United States. You can't visit Canandaigua, New York, without checking out its highly acclaimed Lake.
The Lake is the primary source of drinking water for the inhabitants of Canandaigua and is also used for irrigating neighboring farmlands. The Lake is known for its excellent water quality, as it is incredibly clean, and it has won prizes for being the best drinking water in the entire New York State.
You can explore the Lake by Kayaking or canoeing to locations close to the city, using fishing boats to the outer banks, and using the steamboat Canandaigua Lady for scenic cruises. You can also go fishing in the Lake as freshwater games like bass, trout, chain pickerel, and panfish abound in Canandaigua, New York.
Address: Canandaigua Lake, New York, USA
4. Granger Homestead and Carriage Museum
As a tourist, it is of essence you learn about the history of the city you're visiting. This historical museum, originally built in 1816, is one of the best places to learn about the history of Canandaigua, New York.
Gideon Granger, a Postmaster General for Presidents Jefferson and Madison, was the property's first owner but was later handed to the Granger Homestead Society. Granger Homestead and Carriage Museum is a beautiful three-story mansion on a 12-acres property that displays the carriage industry of New York, 19th-century agricultural practices, and furnishings.
The Museum houses over 100 antique sleighs, carriages, and farm equipment. So, this is a great place for antique freaks. Visitors can enjoy Carriage rides from June to October and short sleigh ride around the property during winter.
There's a festival of trees and a three-day Christmas market held every November. You can engage in a self your of the beautiful gardens and surroundings of the Museum. Touring this intriguing attraction is one of the top fun things to do in Canandaigua, NY.
Address: 295 N Main St, Canandaigua, NY 14424, USA
5. Kershaw Park
If, after checking out Roseland Wake Park and you seek a less intense water recreation, Kershaw Park is just right for you. This Canandaigua premier Park which lies on the northern shore of Canandaigua Lake extends to 9 acres.
The breathtaking Park features a lakeside front offering incredible views, grassy grounds, a new beach area, sparsely distributed trees, picnic tables, a small craft launch area, a children's playground, pavilions, a bathhouse, and a public dock having a boat pump-out station.
The Park is a favorite spot for families to enjoy swimming, boating, and kayaking. There is a kayak launch if you want to check out the banks of Canandaigua Lake and the Lagoon Park. Visitors can go swimming from Memorial Day weekend to almost Labor Day weekend. If you don't want to go to the beach, you can just lie on the soft sand and take in the sun.
Address: 155 Lakeshore Dr, Canandaigua, NY 14424, USA
6. Young Lion Brewing Company
If you are a beer fanatic, don't hesitate to check out Young Lion Brewing Company. The Brewing Company, which is found on the northern shore of Canandaigua Lake, was established in 2017 by Jennifer Newman. Young Lion Brewing Company features a beautiful 2,400 square-foot events center, 1,000 square-foot taproom, and a 10,000 beer barrels production brewery.
The Brewery is famous for producing impressive beers distinguished by a specialty malt. In the taproom, visitors can sample Young Lion's new brews and flagship beers, which made the brewery a local favorite. Young Lion's flagship brews include award-winning Czech Pilsner, Young Lion Double IPA, Bourbon Barrel Stout, and Young Lion IPA.
Small batch specials have also added cans such as the Blueberry Coconut Sour, Cranberry Berliner, and Imperial Salted Caramel Porter. The company also has an event space for your events and can make catering arrangements.
Address: 24 Lakeshore Drive, Canandaigua, New York 14424, USA
7. Richard P. Outhouse Memorial Park
Richard P. Outhouse Memorial Park is a family park on the western flank of the city, known for its serene nature. The Park is a great location to unwind after a stressful week. The Park features two large soccer fields, basketball courts, a pirate ship-themed area, and two bocce ball courts, implying that sports lovers will have a swell time here.
Richard P. Outhouse Memorial Park also has a fitness center, especially for the senior population, and a paved walking trail that leads to the scenic forested areas. Kids are not left out from the fun as there is a large playground just for them. The playground is furnished with soft leather covering to ensure no one gets hurt.
Adults can relax on the benches scattered around the park while their kids are in the playground. There's also a Sucker Brook with babbling waters surrounding the Park, which further enhances the Park's scenery. You could even spot some animals and birds living beside it. The Park's enclosed hall and open-air pavilion are available for rent to the public for several social events.
Address: Memorial Park, 2550 Outhouse Rd, Canandaigua, NY 14424, USA
8. Pat Rini Rohrer Art Gallery
The Pat Rini Rohrer Art Gallery was opened by a local artist Pat Rini Rohrer in 2003. The Interesting Gallery lies in a beautiful renovated 1850s building on Main Street in downtown Canandaigua. The Art Gallery features over 150 artistic works by local, regional, and nationally recognized artists from Finger Lakes Region.
Visitors can see different artists' styles and media, such as oil and watercolor paintings, fascinating sculptures, hand-blown glass, jewelry, and ceramics. The Gallery also sells quality oil painting materials, including good oil brushes, Raymar painting panels, Gambian oils, and different painting mediums.
A distinguishing feature of Pat Rini Rohrer Art Gallery is the Studio II multi-session classes and one-day workshops handled by local skilled artists. The venue for the classes is an ample studio space behind the building. The classes are in different art fields such as drawing, multi-media, painting, pastels, etc. Taking an art lesson in Pat Rini Rohrer Art Gallery is one of the top things to do in Canandaigua, NY.
Address: 71 S Main St, Canandaigua, NY 14424, USA
Are you planning an exploration of New York, do not miss our list of places to visit in Saugerties, places to visit in White Plains and places to visit in Cold Spring.
9. Roseland Wake Park
Wakeboarding is not something you see every day, but Canandaigua boasts of a wake park. Roseland Wake Park offers intense and refreshing wakeboarding. The Park, the sole cable wake in this region, encompasses 56 acres. The recreational facility also attracts people from other states and not just locally.
Roseland Wake Park features a complete cable system and ramps for wakeboarding. Wakeboarders of all skill levels are welcome, as there are 2-tower cable training systems to assist beginners in learning wakeboarding quickly and aid amateurs in advancing in the sport. Professionals are sure to have an adventurous and exciting time.
Wake Park's systems can pull up to nine riders simultaneously, propelling the riders directly to remarkable rails and ramps distributed around the Park. However, visitors must make reservations before visiting. New riders are also encouraged to book training lessons in advance. Visiting this fantastic Roseland Wake Park is one of the fun things to do in Canandaigua, NY.
Address: 250 Eastern Boulevard, Canandaigua, New York 14424, USA
10. Canandaigua Lakefront Art Show
Since 1973, every late July, Canandaigua has held an exciting annual event known as the Canandaigua Lakefront Art Show, formerly known as the Waterfront Art Festival. The Show is an assembly of fine artists and experts from across the Finger Lakes Region on the waterfront in Kershaw Park; however, it was first held in Canandaigua City Pier.
The show features more than 70 vendors displaying and selling paintings, jewelry, sculptures, prints, handmade furniture, and glasswork. You'll be amazed to find rare artifacts and items unique to the city. If you're not interested in buying something, you can walk around the pathways and enjoy the view and display.
Some food vendors in the event if you want to savor Canandaigua's local cuisine, baked goods, hot dogs, kettle corn, pizza, beverages, and wines. There will also be live music to be enjoyed by all. Admission to the Art Show is free. If you happen to be in the city during the Show, ensure to attend because it's one of the best things to do in Canandaigua, NY.
Address: 155 Lakeshore Dr, Canandaigua, NY 14424, USA
11. Simply Crepes Cafe
Simply Crepes Cafe is an outstanding restaurant created by a French-Canadian family serving mouthwatering crepes all through the day. The restaurant serves handcrafted salads, side dishes, and crepes in a warm, enticing ambiance, although outside seasonal dining is offered.
All the meals are prepared using fresh local ingredients. The chicken used is certified hormones and antibiotic-free. Seasonally, the menu is changed to reveal local farmers and different flavors. On request, customers can also have lactose and gluten-free crepes.
In addition, visitors can enjoy chai, cocktails, coffee, craft beers, and local wines. You can access the restaurant throughout the week for breakfast, lunch, and dinner, except for Sunday, when only a special brunch buffet and a made-to-order crepe station are available. Simply Crepes Cafe is a great place to spend time with friends and family.
Address: 101 S Main St, Canandaigua, NY 14424, USA
12. Jeanne Beck Gallery & Studio
If you are an art enthusiast, Jeanne Beck Gallery and Studio is a must-see destination. Jeanne Beck, an artist, privately owns this modern art gallery and garret studio. The artistic works showcased in the location are astonishing mixed media creations, large-scale installations, and paintings made by the gallery owner.
Her works are visual mediums that convey knowledge about creativity, human experience, and connections. The good news is you can purchase some of the art. Occasionally, the Gallery organizes free and paid workshops encompassing different parts of storytelling, painting, mixed media creation, and supplies.
If you want to explore your creativity and want to learn how to paint, Jeanne offers private painting lessons. The private painting lessons are also open to artists of other skill levels. The Gallery and Studio are currently exclusively open by appointment; therefore, call the number on the Gallery's website whenever you want to visit.
Address: 154 Mill St, Canandaigua, NY 14424, USA
13. Sweet Expressions
If you have a sweet tooth, especially for chocolate, and want to satisfy your cravings, Sweet Expressions is the perfect place for you. Sweet Expression, which was opened in 1997, specializes in varieties of fine chocolates. Their chocolates are custom-made and usually freshly made, to the extent that you could even perceive their sweet smell right from the entrance.
The chocolates are then given holiday designs and new shapes. Some chocolates include chocolate nut clusters and clusters, chocolate mint patties, and sea salt caramels. Also available are truffles, sugar-free chocolates, candies, gift baskets, and gourmet foods. The location's award-winning gift designs are outstanding for any event.
Sweet Expressions staff are ever available to assist you if needed. Some of the treats you can get from Sweet Expressions include Rice Crispie Pops, Spice & Licorice Jelly Beans, Bunny corn, Easter creams, and sours. Kids will surely love Sweet Expressions, do bring them along during your visit.
Address: 169 South Main Street-Downtown, Canandaigua, New York 14424, USA
14. Rheinblick German Restaurant
For those yearning to try exotic cuisine, don't hesitate to visit Rheinblick German Restaurant. The Restaurant, initially owned by Gary and Gudrun Klemens, is currently owned by the sons of the previous owners, Hardt and Mike Klemens. Rheinblick German Restaurant serves delicious authentic German food in a lively setting with Bavarian music.
The Restaurant serves meals like Pork Schnitzel:Tenderized, lightly breaded, and butter sautéed. Served with Spätzle and vegetable garnish, appetizers such as undekäs – German cheese spread with a warm pretzel roll, and traditional German entrées like Sauerbraten – Marinated Beef Roast in a sweet-sour sauce of red wine vinegar, served with Spätzle and red cabbage.
The Restaurant also serves German deserts and drinks, including Bottle/can beer, beer on tap, white wines, and red wines. The dining area is currently open from Thursday through Sunday. You can check their website for opening hours. Having a meal in Rheinblick German Restaurant is one of the best things to do in Canandaigua, NY.
Address: 224 S Main St, Canandaigua, NY 14424, USA
15. Lincoln Hill Farms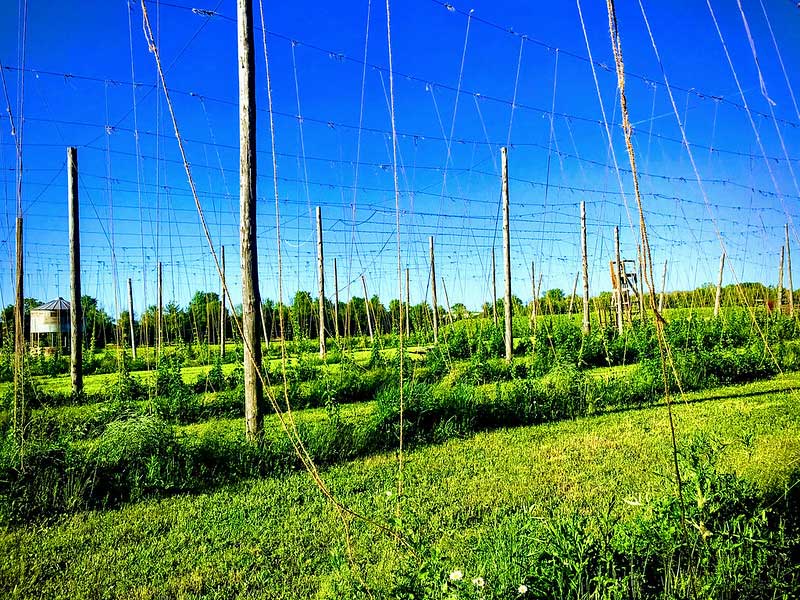 In contrast to the name, the Lincoln Hill Farms is a family-friendly congregating place for holding various events. The attraction is named after the Dewey family, who were the first occupants of the property and maintained a farm on Lincoln Hill for more than 100 years. The 95-acres farmland hosts public events, private events like weddings, and entertainment.
Visitors can enjoy live music from Thursday to Sunday, but Sunday is also a special family day accessible for free from June to August. The attraction features a small petting zoo, a silo bar with 36 beers on tap, a 200 seating silo entertainment area, a 6000 Square-foot tent accommodating 400 people, a sunflower field, vegetables, hemp, and floral gardens, and a hops yard.
More activities in the attraction include children's yard games, farm-to-table fare, themed pairing dinners, yoga in the sunflower, HalloweenFest, and August Fest. A glamping ground is also available. There is something for everyone on this extraordinary Farm. Exploring Lincoln Hill Farm is one of the top things to do in Canandaigua, NY.
Address: 3792 NY-247, Canandaigua, NY 14424, USA
For a fun road trip in New York, do not miss exploring our checklist of in things to do in Newburgh, things to do in Jamestown and things to do in Sag Harbor.
16. Roseland Bowl
If you are up for an energetic, fun exercise with friends and family, then head to Roseland Bowl. The attraction is a popular, fun extensive destination in Canandaigua, New York. Roseland Bowl, which covers 30,000 square-foot features a bowling alley with 34 lanes and 8 VIP Bowling Lanes in a private arena. The bowling alley has unique features such as automatic scoring, custom anti-gutter bumpers, and synthetic lanes.
The attraction also houses the amazing Fun Zone brimming with famous and latest arcade games. The Fun Zone features a bumper car area, a prize redemption center, and a laser tag arena. Recently, a new site was added to the Roseland Bowl, 'Time Freak' arena, which involves players trying to hit as many possible arena targets within 90 seconds.
In addition, there is Annie's Café and a Sports Bar where visitors can grab some snacks and drinks while at the location. Roseland Bowl also has a private event space. Having fun in this family fun center is one of the fun things to do in Canandaigua, NY. You can't afford to miss visiting Roseland Bowl.
Address: 4357 Recreation Drive, Canandaigua, New York 14424, USA
17. Cheshire Farms Creamery
Another place to satisfy your cravings for sweet treats is Canandaigua's Cheshire Farms Creamery. The destination is famous for its home-churned ice cream made from local dairy products. The ice cream has about 20 flavors to select from; however, the menu is dynamic.
The exceptional ice creams, such as purple chip, rolling in dough, and ring of fire, are suitable for any reason and season. If you don't want dairy content, Creamery also offers a range of non-dairy Dole whips. Cheshire Farms Creamery also has a cafe that serves sandwiches, varieties of fresh baked goods from their home-style bakery, and excellent locally roasted coffee.
If you want to hold an event at home, you can order some ice cream cakes and other treats. Celebrate your loved ones' happy moments using homemade sweetness from Cheshire Farms Creamery. Your taste buds will thank you for the treat!
Address: 10 Parrish St, Canandaigua, NY 14424, USA
18. Constellation Brands-Marvin Sands Performing Arts Center (CMAC)
One of the top things to do in Canandaigua, NY, is to attend an event in the Premier
CMAC
. In 1883, Finger Lakes Performing Arts Center (FLPAC) was established, but in 2006 its name was changed to Constellation Brands-Marvin Sands Performing Arts Center (CMAC) after significant refurbishing.
The outdoor event center is named after Constellation Brands, a total beverage alcohol company, and Marvin Sands, founder of the Canandaigua Brands winery. Marvin set up CMAC after discovering the vital function arts and culture play in maintaining an excellent community.
The Center features 10,000 lawn seats and 5000 covered seats for various performances and events. The entertainment Center has featured renowned music artists and popular shows cast, including Lady Antebellum, Snoop Dogg, Kenny Chesney, The Allman Brothers, Bob Dylan, and Kid Rock.
During events, there are different food and drink trucks, so you don't have to worry about where to eat. Visitors can enjoy their drinks at the Corona-themed open-air garden on the lawn. If you wish, you can purchase tickets for a VIP tent containing a private bar and free snacks.
Address: 4355 Lakeshore Dr, Canandaigua, NY 14424, USA
19. New York Kitchen
You can't visit Canandaigua without checking out New York Kitchen because it's one of the best things to do in Canandaigua, NY. This unique Kitchen offers tasty meals prepared using fresh, seasonal, and locally sourced ingredients in its restaurant and bar.
The lovely restaurant has an informal setting with outdoor and indoor seats to enjoy the lake view. You can also try out assorted drinks, including wines, spirits, local brews, and hand-crafted cocktails. In addition, New York Kitchen offers hands-on cooking classes that teach visitors how to prepare various dishes.
There are also Junior Chef Classes specially created for kids, where they can learn how to prepare pizza, pasta, and cookies right from the beginning. A large percentage of all ingredients used are from the local farm in New York State. Visitors can also join the wine and beer workshops to learn everything concerning New York wine and beer.
Address: 800 S Main St, Canandaigua, NY 14424, USA
20. Naked Dove Brewing Company
This 15 BBL microbrewery and tasting room is a must-visit in Canandaigua, New York if you are a beer lover. Three friends enthusiastic about craft beer opened the Naked Dove Brewing Company. Throughout the year, six different remarkable beers, including a porter, an amber, and an IPA, are offered to patrons.
Visitors can access the tasting room seven days a week to relish different locally prepared draft beers, fill up a growler, or pick a keg of the beer for events. Sometimes during weekends, tours of the brewery showing the brewing processes are offered to visitors. In addition, the Brewing Company is dog friendly. Don't hesitate to add it to your itinerary.
Address: 4048 State Route 5 and 20, Canandaigua, NY 14424, USA
21. Canandaigua Farmer's Market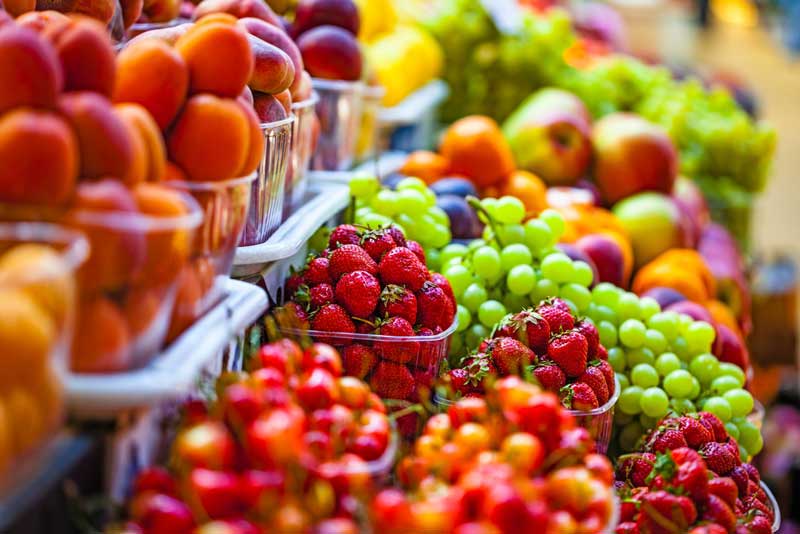 How will you visit a city without enjoying its harvest? The Canandaigua Farmers Market is a union of about 30 farmers and vendors from the region. The over 20 years old Market is usually open on Saturday mornings from June to November. Canandaigua Farmer's Market is the only farmer-run market in Ontario County.
The farmers in the market are from local farms and gardens, and they offer locally grown goods, such as fruits, vegetables, eggs, flowers, and meat. The Market also has small-scale processors that offer different maple products, specialty mustards and honey, freshly baked goods, cured meats, and preserves.
Each vendor is mandated to sell only their products, and since the products are all straight from the farm, therefore, all the products in the Market are undoubtedly fresh. While at the Market, visitors can interact with locals and vendors to make new friends and obtain indigenous food recipes. Don't hesitate to add this location to your itinerary.
Address: 7 Mill St, Canandaigua, NY 14424, USA
22. Bristol Mountain Ski Resort
For fun during winter,
Bristol Mountain Ski Resort
is the best place for you in Canandaigua, New York. The Resort, which lies on the outskirts of Canandaigua, encompasses 160 acres and has 34 trails ranging from beginners trails to masters trails.
The trails are used for mountain biking, downhill skiing, and cross country skiing. The types of trails ensure skiers and riders of all skill levels have something to do. The recreational area also has chairlifts and slopes. The Resort is also worth visiting during Summer, as it possesses a zipline course, high hopes course, and kid's adventure park.
The chairlifts are changed to viewing platforms, allowing visitors to enjoy the region's stunning views, including the breathtaking view of the 2,220 feet mountain summit. Before heading to the Resort, a reservation is recommended. An adventurous experience in Bristol Mountain Ski Resort is one of the fun things to do in Canandaigua, New York.
Address: 5662 NY-64, Canandaigua, NY 14424, USA
23. Rio Tomatian
For Mexican food, despite being in Canandaigua, New York, Rio Tomatian should be at the top of your list. The restaurant is quite enticing with its attractive decoration and lovely terrace. The restaurant focuses on authentic Mexican food and cocktails prepared using fresh and seasonal ingredients and spices gotten from small Mexican producers within the region.
A typical example of their ingredient is cheese, which is gotten from a Michoacán, Mexico, family. Some of the tasty meals offered in Rio Tomatian include Mole enchiladas, Antojitos, Hongos, Chile Rellenos, Pozole, Guacamole, Tacos, Shrimp burrito, and A la diabla.
Aside from the food, patrons can enjoy a wide selection of refreshing Mexican tequilas and mezcals. Occasionally there are live music, themed dinners, and other special events. Individuals and groups can also book the space for various private events.
Address: 106 Bemis St, Canandaigua, NY 14424, USA
24. Lagoon Park
For a more exclusive list of the fun things to do in Spring Hill, visit Lagoon Park; this is where the Canandaigua Outlet starts.
Lagoon Park stretches for thirty-four acres as a natural preserve with several restrictions on things to do.
The park is worth every stress and effort, with pristine surroundings containing small mammal species and birds.
Two of the most popular activities here are fishing and kayaking. However, if you're interested in getting wet, explore the boardwalks and bridges crossing over the water body.
Lagoon Park features structures that are used as lookouts through which you can see the park with no restrictions.
25. Pat Rini Rohrer Gallery
Here is something for art lovers in Finger Lakes. Pat Rini Rohrer Gallery is definitely a must-visit.
Pat Rini Rohrer Gallery is owned and operated by a competent and dedicated artist. It is an amazing gallery housed in a restored 1850s mansion on Main Street.
The gallery showcases numerous displays, including sculptures, paintings, handcrafted jewelry, and more.
Pat Rini Rohrer Gallery is open to the public irrespective of age, offering them daily courses and continuous programs.
Address: 71 S Main St, Canandaigua, NY 14424, United States
26. Canandaigua Outlet
Canandaigua Outlet, known as the major outflow of Canandaigua Lake before evolving into the Erie Canal's tributary, extends to 34 miles.
Canandaigua Outlet goes through some of the attractions in the town, such as Lagoon Park and Kershaw Park.
This particular establishment has been serving since the pre-colonial era, featuring several intriguing historical spots.
The currents are rapid due to the thinness of the lake; Canandaigua Outlet consists of sectors presented under Class 1 and 3.
You can visit Canandaigua Outlet if you feel you're up to the task, and you can overcome the treacherous rapids.
Although, you need lots of skills and mastery to brave through the rapids and have great times riding downriver.
Canandaigua Outlet features a good number of outfitters and tour companies providing equipment and guidance.
Explore more cities in New York, check out our list of things to do in Watertown, things to do in Rochester, and things to do in Ellicottville for a fun time
Plan a Trip to Canandaigua
As one of the premier vacation destinations in New York State, Canandaigua features numerous recreational facilities and activities offering thrills and excitement.
The activities range from skiing, swimming, attending festivals, relishing tasty local meals, and admiring breathtaking views. As such, there is something for every preference.
If you finally decide to visit Canandaigua, add this list of places to visit to your itinerary.