Looking for the best and fun things to do in Watertown, this city sure has some cool attractions and activities to give you a fun vacation time.
Watertown is situated about 25 miles (40 km) south of Thousand Islands and along the Black River and about 5 miles (8 km) east of its mouth at Lake Ontario. Watertown lies 180 miles (290 km) northwest of Albany, the state capital, and 328 miles (530 km) northwest New York.
Watertown, NY is home to museums, playgrounds, games courses/courts, lakes, parks, restaurants, antiques, shopping mas, crafts, and other lovely places you will explore.
Here are the best and fun things to do in Watertown, NY.
Things To Do Watertown
1. Roswell P. Flower Memorial Library
Emma Flower Taylor built the flower Library in memory of Roswell P. Flower, the erstwhile Governor of New York. The Library was named "The most beautiful Library in the U.S."
Roswell P. Flower Memorial Library was established to benefit people who love knowledge. It provides a welcoming and warm environment, excellent service from committed staff, and responsiveness to the community's needs.
Roswell P. Flower Library helps maintain a great collection of exciting books, audio-visual materials, periodicals, technology, and other resources. It also offers programs on several subjects in appropriate formats for kids, teens, and adults.
Visit the Roswell Library as it is a center for reading, learning, culture, and researches, and it also provides educational and recreational opportunities for everyone regardless the age.
Address: 229 Washington St, Watertown, NY 13601-3324
2. Burrville Cider Mill
Burrville Cider Mill was first used as a gristmill and a sawmill when it was built in 1801. The Burrville Cider Mill is one of Jefferson County's oldest establishments.
Burrville Cider Mill has been a historic landmark and a tradition by a family for many years. The Mill sells some of the best hand-crafted items from local artisans.
The apples are bought from all over New York State when they are ripe and suitable for production. The apples are checked to select the highest quality apples and use them.
Burrville Cider Mill presses their Coder every Tuesday through Sunday from 10:00 am to noon. There's room for a self-guided tour to see how the production is done. It would be best if you visited this place.
As soon as you step into the Mill, you will be welcomed by the beautiful smell of apples pressed into cider and the freshly fried cider donuts. The staff is lovely and friendly.
Burrville Cider Mill also has cheese curds and other unique northern New York delicacies. It also has a beautiful view available for your family and friends to take pictures. Visit Burrville Cider Mill to have a taste of the sweet and outstanding delicacies they serve.
Address: 18176 Rt. 156/Plank Rd, Watertown, NY 13601
3. Salmon Run Mall
Salmon Run Mall is the premier and entertainment mall of the North Country. It is situated minutes away from the Thousand Islands Bridge via I-81 and 8 miles from the 10th Mountain Division at Fort Drum.
Salmon Run Mall runs over 80 retail stores, a full-service sit-down restaurant, a food court, and a 12-screen stadium seat theater.
Burlington anchors the center, Dick's Sporting Goods, JCPenney with Sephora inside, Christmas Tree Stores, Sears, Best Buy, That, and DSW Designer Shoe Warehouse.
Visit the Salmon Run Mall as they are committed to providing you outstanding service as the unique combination of department stores, specialty stores, customer service, and other conveniences all work towards your satisfaction and good shopping experience.
Address: 21182 Salmon Run Mall Loop W, Watertown, NY 13601
4. Poors Island Trails
Are you in need of an excellent place to take a romantic walk with your loved one, family, or friends? Poors Island Trails is the best place for that.
Poors Island Trails is a Historic and scenic walking area with beautiful landmarks.
Take a walk on the neat trails through the woods, as you will be greeted with beautiful trees with a unique and relaxing view.
There are sticks and other things kids can gather and play with as the place is fun and exciting.
Poors Island Trail is listed in the Islands Category for Jefferson County in the state of New York.
You can find Poors Island Trail on the "Black River" USGS topo map quad as the map consists of information such as the location, topography, nearby roads, and trails.
Address: St Regis St, Watertown, NY 13612
5. Dry Hill Ski Area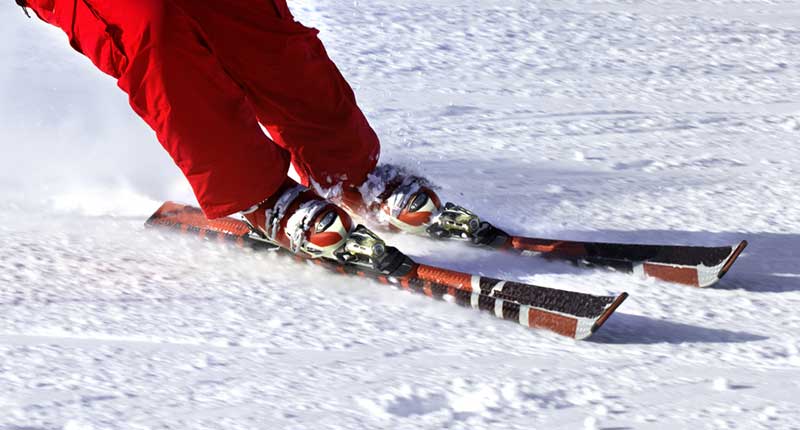 One of the top fun things to do in Watertown, NY, is spending some quality time at Dry Hill Ski Area
Dry Hill Ski Area is a fantastic family-friendly center as its focus is on family fun. The area is a miniature Ski Area situated in Watertown, New York. The ski area consists of snowmaking on 50% of its 11 ski trails and night skiing on those same trails.
The winter recreation offers enjoyable and exciting activities such as Advanced Runs, Beginner Runs, Intermediate Runs, SnowBoarding, Snow Tubing, Snowmaking, Adaptive Ski Program, Chair Lift, Tow Rope, Vertical Drop, and Winter Ski.
Dry Hill Ski also offers equipment rentals, food service, bar, and Onsite Lodging.
Take your kids, friends, or family to this place as they will love the activities in Dry Hill Ski and wouldn't want to leave again.
The staff in Dry Hill Ski is friendly and kind that will provide you with helpful hints you need to have a wonderful experience. There are knowledgeable and professional instructors and ski lessons for beginners who will love to learn skiing.
Dry Hill Ski Area opens every Wednesday through Thursday from 5:00 pm to 10:00 pm, Friday from noon to 10 pm, and Saturday from 10:00 am to 10:00 pm.
Address: 23682 County Route 67, Watertown, NY 13601-9360
6. Jefferson County Historical Society
Jefferson County Historical Society was founded in 1886, and the Historical Society maintains and interprets the history of Jefferson County through its museum, exhibits, and archives.
The Historical Society was housed in the 1870s Paddock Mansion. It features local history displays that chronicle the area's growth and development, innovations, and inventions that have performed a unique role in the region's progress and the life and times of its residents.
Jefferson County Historical Society also preserves a vast collection of documents and artifacts associated with the County's culture and history.
The Jefferson County Historical Society staff is friendly and knowledgeable and will help you with things you need in the area.
You will discover a lot in the Jefferson County Historical Society as it holds lots of history and information about the area. You will have a very interesting and exciting experience as there are new things to explore and learn.
A visit here will open you to history, definitely one of the top things to do in Watertown, NY, for history lovers.
Address: 228 Washington St, Watertown, NY 13601-3379
7. Public Square
Public Square is an open mall listed as Public Square Historic District in the National Register of Historic Places. The Square features 58 contributing buildings, three contributing objects, and one contributing site.
The Public Square is home to the Paddock Arcade, which was established in 1850. The Arcade is the oldest continuously operating covered mall in the U.S.
Some of the well-known sculptors are Augustus Saint-Gaudens, who designed the Monument to New York Governor Roswell P. Flower in 1902, also the visual focal point of lower Washington Street.
In the 1950s, Julius Sämann invented the Little Trees car air freshener in the Electric Building on Public Square. The car air fresheners known worldwide look like miniature pine trees and hangs from an automobile's rearview mirror.
Other notable sculptors named in the National Register of Historic Places have considerable importance to the city. Explore the Public Square in Watertown and discover artifacts and other historical events in the olden days.
Visit this Watertown attraction which is quite an art to behold for unique things to do in Watertown, NY.
Address:1200 Franklin Street, Watertown, NY 13601
8. Soldiers and Sailors Civil War Monument
The Soldiers and Sailors Civil War Monument was built in 1891 to honor the local citizens who fought in the Civil War. Soldiers and Sailors Monument rests upon the former village green, which has been there since 1805.
Soldiers and Sailors Monument was dedicated on 3rd June 1891, in the Public Square, Watertown.
The plaques designed on the Monument read: In grateful memory of the Soldiers and Sailors of Jefferson County who fell or fought in defense of the Union and the freedom of man."
The Civil War Monument witnessed that those dead did not die in vain, and through them, the nation had a new birth of freedom.
Before the Monument was uncovered, the Soldiers and Sailors Monument was covered by a large United States flag, which once flew from a flagpole in the Square when each local regiments left for the Civil War.
The Monument was restructured and restored between 2009 and 2012. Cleaning, repairing, stabilizing was done in the Library, including adding the sailor's missing cutlass blade.
Address: Public Square Historic District, Watertown, NY 13601
Considering a vacation in Iowa, do not miss out on these attractions in Iowa City, and Des Moines for a fun time here.
9. Roswell P. Flower Monument
THE Roswell P. Flower Monument was structured and designed by a notable sculptor Augustus Saint-Gaudens in 1902 to honor the native Northern New Yorker elected as governor.
The Monument is a standing portrait of the erstwhile Governor Roswell P. Flower with his raised right hand and the left hand resting on a flag-draped table behind him as he wears a long coat and suit.
The architect named Henry Bacon collaborated on the commission by designing the granite pedestal.
Henry-Bonnard Bronze Company of New York cast the bronze afterward. The Monument is about 18 feet- tall.
THE Roswell P. Flower Monument is being preserved and maintained as it repairs and cleanses to remove carbon crusts, remnants of old coatings, biological growth, and other stains.
This is one of the best free things to do in Watertown for fun, it's a great way to spend some outdoor time in the area.
10. Honor the Mountain Monument
The North County community created and established Honor the Mountain Monument on 1st July 2016 as an enduring statement of the community's appreciation for their service and sacrifice of the 10th Mountain Division's Soldiers, their families, and the Fort Drum Civilian WorkForce.
Honor the Mountain Monument is an essential addition to the community and a clear reminder of the North Country's excellent relationship with the military neighbors at Fort Drum.
In 1985, after its deactivation, the 10th Mountain Division was the most deployed unit in the United States Army.
Honor the Mountain Monument stands as a lasting legacy to the generations to come and a tribute to the Division's history.
Visit the Monument to discover the history and learn more about the services of the Division Soldiers and the Fort Drum Civilians.
Address: 34 Thompson Park Thompson Park, Watertown, NY 13601-3575
11. Yellow Barn Winery
Are you searching for a good place that serves the best wines? Do you need a perfect spot to go with your friends and have a good drink? Yellow Barn Winery is the best place you need to visit.
Yellow Barn Winery is locally owned and runs in Watertown, NY, outside Historic Sachetts Harbor.
It features a vast selection of good wines and other wine-related gifts in the gift shop. You are sure to enjoy a wonderful time and be satisfied in the area as they have excellent knowledge and experience in the wine industry for more than twenty years.
Yellow Barn Winery serves the finest, tasty, and best wines. You will also get to talk with their friendly and knowledgeable staff, giving you a brief history of Yellow Barn Winery and the surrounding area.
Yellow Barn Winery opens every Wednesday through Monday from 12:00 pm to 5:00 pm and doesn't open on Tuesdays.
Visit the Yellow Barn Winery with your friends and loved ones for the most delicate wine tasting and a great experience.
This makes what to do in Watertown for wine lovers, quite a recommended addition to your bucket list of things to do in Watertown, NY, for fun.
Address: 18876 County Route 66, Watertown, NY 13601-5536
12. Sci-Tech Museum of Northern New York
The museum was established in 1983 to aid the public to have a better understanding of Science and Technology through participatory exhibits and programs in several scientific disciplines.
Visitors enjoy engaging activities in the Sci-Tech Museum of Northern New York. They test their smell and touch, leave their glowing shadow on a wall, attract sparks in a plasma globe, create laser patterns, become the specimen in a giant kaleidoscope, view optical illusions, and others.
In the Sci-Tech Museum, there are approximately 40 interactive displays that offer science fun for both kids and adults. The museum provides varieties of science and technology workshops and periodic nighttime telescopic astronomy events.
Sci-Tech Museum provides a Traveling Science Program, which presents a unique and exciting live science program at libraries, schools, and other venues.
The Sci-Tech Museum works towards achieving these goals: to enable the public to gain first-hand experience with natural phenomena and manufactured devices, it serves as a resource for formal educational programs, and to foster interest in scientific, industrial careers, and engineering.
The museum all develops participatory demonstrations, exhibits, and programs in basic science and its technological applications. It also communicates to the people a better understanding and appreciation of science and technology.
For fun things to do in Watertown, add this to your checklist of places to visit in Watertown.
Address:154 Stone St, Watertown, NY 13601-3250
13. Adirondack River Outfitters
For fun lovers, one of the fun things to do in Watertown, NY, is a fun time with Adirondack River Outfitters.
Adirondack River Outfitters is a beautiful place to visit for water adventures and fun trips. It offers summer and exciting whitewater rafting trips varying from family fun to high experiences.
Adirondack River Outfitters has been operating for 34 years and has since then been providing its visitors with whitewater adventure.
You will enjoy trips on the Black River in Watertown and the Hudson River in the Adirondacks.
The experienced staff at Adirondack River Outfitters is a good definition of the profession, fun and safe. They are knowledgeable, fun, and entertaining.
The food and snacks served in the area are delicious. It is a good place for a family and friends fun trip! Enjoy the fun whitewater trip on the Black River with experienced guides in all rafts.
Address:140 Newell St. Watertown, NY 13601
14. The Cheese Store
The Cheese Store is owned by a farmer and run by Jefferson Bulk Milk Cooperative. The Cheese Store has the freshest and affordable cheese curds.
You can walk around in the Cheese Store to select what you will love to purchase as the store features a fantastic selection of cheeses and New York unique products.
The Cheese Store provides varieties of local, regional, and imported cheeses, sandwiches, salads, subs, a deli serving home-cooked soups, and many other freshly prepared tasty foods.
It also offers specialty foods like jellies and spreads, fresh local baked goods, maple syrup, Croghan Bologna, jams, locally roasted coffees, and it's signature products, the freshest cheese curd.
The Cheese Store opens every Monday through Friday from 8:00 am to 6 pm, and Saturdays from 9 am to 4 pm.
Address: 19401 State Route 3, Watertown, NY 13601-5504
Planning a road trip in California, check out our list of things to do in Chico, things to do in San Bernardino and things to do in Monterey for a memorable trip.
15. Agape Shoppe
Agape Shoppe is a non-profit shop that features unique, locally crafted, and fairly traded gifts from different countries worldwide.
The Agape Shoppe is an exciting store to explore as it consists of lovely items and a thrift store on the second floor. You will enjoy buying things from Agape Shoppe.
You will find lovely jewelry, unique gifts, fair-trade coffee and chocolates, and others in the Shoppe.
If you are looking for stores to get lovely and unique gifts for your friends and family, you need to visit Agape Shoppe as there are different varieties of items to select.
Address: 136 Court St, Watertown, NY 13601-2509
16. Watertown Golf Club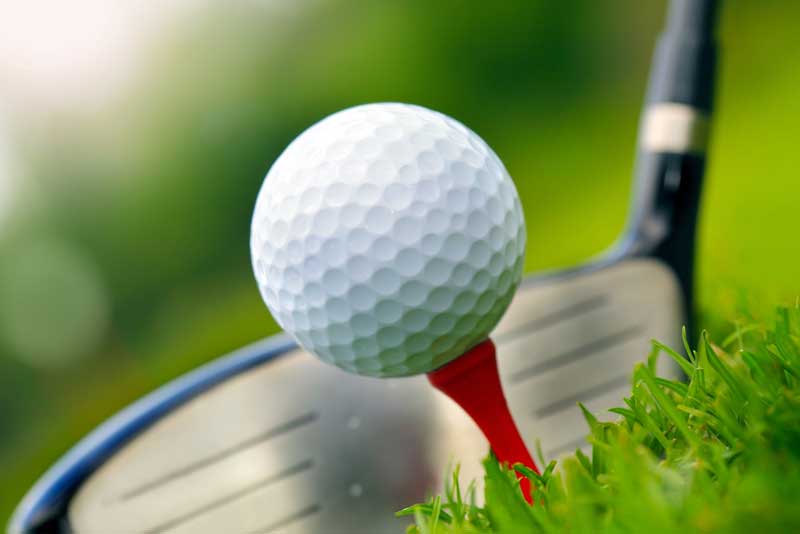 Amongst the top fun things to do in Watertown for golf lovers is Watertown Golf Club.
Watertown Golf Club is situated at Thompson Park, and it is one of the finest golf courses in Northern New York.
Are you a Golf enthusiast? You need to visit Watertown Golf Club for a fantastic and enjoyable experience there.
Watertown Golf Club is a committee creating a beautiful, memorable day of golf for everyone who visits.
As soon as you enter the Golf Club, you will be welcomed by the friendly and professional staff accompanied by excellent views of the environment.
The Watertown Golf is a clean and well-maintained area and a beautiful place to spend the morning playing and interacting with people.
Address: 1 Thompson Park, Watertown, NY 13601-3500
17. First Round Bar
The First Round Bar is where the locals enjoy a calm and relaxing environment with good drinks. The bar area is relatively small and features varieties of excellent beers and mixed drinks.
You will get the chance to interact with the locals and learn about the area.
If you are looking for a place to play darts, you can also do that in the First Round. The bartenders are very friendly, and so are the locals that come to have a drink.
First Round Bar and Lounge offers meals like French fries, Garlic parm fries, sweet potato fries, spinach artichoke dip, homemade buffalo wing dip, onion rings, raspberry inferno wings, honey BBQ wings, and others.
First Round Bar is recommended as one of the cool things to do in Watertown, NY for a fun time.
Address: 498 Factory St, Watertown, NY 13601-2730
18. Mint Julep Spa & Salon
​​Mint Julep Spa and Salon provides services like pedicures and manicures, waxing services, laser skin services, and laser hair removal with Hilary, facials, makeup, lash services, excellent massage, body treatments, and others.
Mint Julep Spa and Salon, with its clean and spacious environment, is committed to offering you a good hair and body treatment.
They help you achieve good well-being as they pamper your hair and body.
The staff in Mint Julep Spa and Salon are professionals and friendly. Visit Mint Julep Spa and Salon for a good body massage and have a wonderfully relaxing experience.
Address:165 Mechanic St, Watertown, NY 13601-2677
19. 1000 Islands Bicycle Rentals
Do you love outdoor bicycling? Are you worried about how you will take your bike with you on your next vacation?
You don't have to worry anymore as lots of suitable bicycles are already in 1000 Island Bicycle, Watertown waiting for you to rent them.
Explore the incredible beauty of the 1000 Islands and St. Lawrence River Region as you ride your bike. They help make your vacation c
Bicycles are always available for rent weekly in 1000 Islands, and once you pay, you don't need to fear losing it as you will be sent a coded lock for the bicycle, and it will be waiting for you even when you're not there.
1000 Island has an excellent road, bike path, and off-road for you to enjoy an unforgettable outdoor ride.
Renting a bike(s) is easy and affordable with no stress, and each cycle comes with a helmet. 1000 Island also helps deliver bikes to you with charges depending on your location.
Address: 129 Mill St, Watertown, NY 13601-1927
20. Seaway Lanes
Do you love bowling? Are you searching for a nice place to go bowling with your friends or family? Seaway Lanes makes one of the fun things to do in Watertown for a memorable time.
Seaway Lanes consists of 30 lanes of bowling excitement accompanied by a full-service bar and cafe. Seaway provides its visitors with fun activities like open bowling rates, daily bowling specials, bowling tournaments, and leagues.
You will always find fun and engaging things to do in Seaway Lane. You can also organize events like birthday parties, fundraising parties, and other types of events you will love to plan in Seaway Lanes.
Seaway Lanes offers open bowling rates, leagues, bowling tournaments, and daily bowling specials.
The food and drinks served in Seaway Lanes are fantastic as the staff and bartenders are very friendly and helpful. Enjoy some fun time in Seaway Lanes!
Address: 22116 US Route 11 Seaway Shopping Center, Watertown, NY 13601-1611
21. Farm and Craft Market
Farm and Craft Market comes to life every year in downtown Watertown every Wednesday from 7 am to 3 pm from late May to early October.
There are different farm and craft products, local goods, and other lovely items you can purchase in the Farm and Craft Market during every season.
Different people from different countries come to this enormous market to buy items they need and enjoy fun interacting with locals and people in the area. Farm and Craft Market invites other vendors that make or sell various items in each year's season.
Some of the vendors are Charlie Brown, who is into craftsmanship like laundry drying racks, wine holders, planter boxes, special kids toys, and others. Melina's brush strokes, farmers, and so on.
You will also find farm produce vendors with varieties of greens and other vegetables and honey vendors.
Address: 317 Washington St, Watertown, NY 13601-3744
22. Paddock Art & Antiques
Paddock Art and Antiques is a great place to purchase lovely items and gifts for your kids and loved ones.
Do not worry about the gifts you need to buy, package, or deliver, as Paddock Art and Antiques has impressive varieties of gift items and will help you through the process.
You can place your orders, and the items will be delivered to you customized, packaged, and supplied with a greeting card.
Visit the Paddock Art and Antiques to purchase good and quality items for your house, family, and friends.
Address: 1 Public Sq, Watertown, NY 13601-2173
23. New York State Zoo at Thompson Park
Thompson Park Zoo is a fantastic place occupied by different species of wildlife native to New York State.
There are lots of animals, both domestic and wild, in the Thompson Park Zoo. Some include eagles, mountain lions, grey wolves, butterflies, bears, and others featured in the park.
Thompson Park Zoo is a 32-acre zoo, and you will find things to do there. The staff in the park are friendly too and will help you around the park.
You can walk around the park to see the animals hidden or relaxing in the area. The Zoo is a fantabulous place to visit with your family and friends for a fun, engaging, and enjoyable experience.
This makes what to do in Watertown, NY, for some exploration, quite a perfect addition to your bucket list of fun things to do in Watertown.
Address: 1 Thompson Park, Watertown, NY 13601-3500
24. Sci-Tech Museum
Sci-Tech Museum, a museum packed with lots of information and intriguing artifacts, is located in Watertown.
The Sci-Tech Museum features forty impressive and appealing exhibits in a building of 3,600 feet.
The Museum is perfect for everyone, irrespective of age, helping them spark their interest.
This is the only hands-on center in Northern New York, so make sure you stop by. The Sci-Tech Museum offers group tours and birthday parties.
25. Zero Latency VR – New York
Zero Latency VR allows the public to experience something unique in water town.
Playing games at Zero Latency VR is something immersive that gives you a feeling like you're on another planet.
You would be given a powerful VR computer, a virtual reality headset, and a controller, allowing you to get involved with the virtual worlds of your most loved games.
Zero Latency VR offers zombie survival, sol raiders, far cry, mission Maybee, undead arena, and many others.
26. Pla-Mor Lanes
Bowling is proclaimed as one of the games that unites families and friends, and a visit to Pla-Mor Lanes is one of the fun things to do in Watertown.
Pla-Mor Lanes feature a whopping sixteen lanes, which makes it a great place for the entire family.
The center offers a wonderful time to master bowling skills, including hosting small parties such as birthdays and other events.
It also has a snack bar where visitors can purchase food and drinks while playing games.
27. The Fun on the Run Arcade
The Fun on the Run Arcade is one of the most loved attractions in water town, with lots of things for kids.
There is a small game room that is well organized with several arcade games, including pool tables and dart boards for parents and children.
28. Whitewater Challengers
Whitewater Challengers guarantees visitors a great time on one of those days when you want to have fun.
They organize exciting daily trips with fun things to do, such as kayaking, rafting, and many others.
Pictures of you and your family will be taken as you have fun together, which you can buy for a reasonable price.
They offer a package that includes breakfast, lunch, and dinner with vegetarian and vegan options.
29. The Escape Works
Of course, if you want to strengthen the bond between you and your loved ones, the best thing to do in Watertown is to book a session at Escape Works.
Escape Works is one of the best escape destinations in the town, with nice and well-designed rooms.
The facility offers visitors an extraordinary experience with groups of various sizes or more than three families.
The rooms offer clues and riddles for participants to solve and which are usually tasking to uncover.
The Escape Works is a perfect place for friends get-togethers, family reunions, cooperative gatherings, and more.
30. Black River Drive-In Theatre
One of the best things to do in Watertown with your family and friends is to watch a movie at Black River Drive-In Theatre.
The Black River Drive-In Theatre offers visitors an opportunity to enjoy an exciting movie while enjoying a meal at the restaurants.
The theatre is adequately maintained with its highest priorities on cleanliness, safety, and fantastic services.
31. Maggie's on the River
If you want to experience the best mixture of delicious meals and hospitality, the best thing to do in Watertown is to visit Maggie's on the River.
Maggie's on the River is the best dinner location after a stressful day of exploring and having fun.
Their nice American offerings, such as burgers, cheese steaks, and fries with other savory options, make the menu more unique.
After choosing your order, you can complement them with a red bottle of beer or wine, especially chicken parm sandwiches and Philly egg rolls.
32. Clayton Island Tours
Clayton Island Tours is one of few tour companies which takes tourists through the neighboring Islands of water town.
They organize exciting and educative tours with a variety of options for visitors to pick from according to their preferences.
The company offers the Clayton Island tour, the Rock Island tour, and the Boldt Castle tour. The boats have glass bottoms, making it a great experience beneath the water.
Clayton Island Tours features guides who know what they do and have information about everything.
33. Boots Brewing Company
Boots Brewing Company is a fantastic combination of a microbrewery and taproom located in Upstate New York.
The brewery is housed in an ancient Lincoln building with brewmasters who are dedicated to craft making.
They offer six beers on deck and twelve beers on tap, which would definitely tickle your taste buds.
Explore other cities in New York, check out our list of things to do in Rochester. Also plan to explore Indiana here is a list of things to do in Terre Haute for a fun time
Start Planning Your Trip to Watertown
Watertown, NY, is an excellent place to go for a fun family and friend's vacation. The city is blessed with attractive recreational centers, exciting and historical museums, antiques, vintage items, malls, playgrounds, beautiful parks, and other educational, enlightening, engaging places to visit and things to do in Watertown, NY.
The 23 places mentioned above to explore will help you discover great histories and beautiful areas to visit.
Include a vacation to Watertown, NY, on your bucket list as one of the places to visit. Start planning your visit to Watertown, NY, as you are sure to have fun and enjoy a memorable experience.