It's effortless to think about the popular locations for a great experience in New York, but it'll surprise many to know that Newburgh has a lot to offer.
There are various fun things to do in Newburgh, NY, hence you wouldn't mind spending your whole vacation visiting its top attractions.
From parks to museums to beautiful historical sites and extraordinary masterpieces from some resident artists, you'll get to see them all at Newburgh.
The city of Newburgh is located at the heart of Hudson Valley, It is a business hub for those who can't stop thinking up the next possible millionaire idea. There's something for everyone in this city!
Are you planning an exploration of Newburgh? Here are the top things to do in Newburgh, NY.
Things to Do in Newburgh, NY
1. Chadwick Lake Park
The Chadwick Lake is a waterhole that supplies water to the residents of Newburgh. Its park is available for use as visitors are always welcome.
The park is an excellent place for recreational activities with friends, family, and loved ones.
Chadwick Lake Park is home to many beautiful creatures, although not many. You'll see beautiful birds and squirrels at the park as you walk through.
If you've been wondering where to have a great picnic, think no further because Chadwick Lake Park is the perfect place for one.
You can go hiking at the park and see its beautiful trails, or you could decide to go fishing or boating on the lake, provided authorities clear you.
The park also features excellent games and playgrounds for kids like basketball and roller skating. It's also a great place to walk your dog. It's fun all around at Chadwick Lake Park!
Address: 1702 NY-300, Newburgh, NY 12550, United States
2. Crawford House
The David Crawford House is a memorable house situated at 189 Montgomery Street in Newburgh, Orange County, New York.
It currently fills in as a gallery, chronicle and central command for the Historical Society of Newburgh Bay and The Highlands.
The manor could be portrayed as a combination of the Neoclassical, Greek Revival and late Federal-styles. It's a hub for historical learning and is suitable for an educational vacation.
The House was considered one of the most outstanding in the nineteenth-century village. The building was so elegant that its detailed carvings are still mentioned today.
The building wasn't just grand in its outlook; it also stood at a rather picturesque location where its residents could view the city, business district, and highways.
It was built by David Crawford, who had made his fortune in Hudson River delivering in during the 1830s.
His family started from Ulster, and moved to America in 1731, settling Little Britaina alongside the Clinton family.
Thanks to the Historical Society in Newburgh, what could have become a highway after preliminary demolition plans has become a tremendous historical and tourist site.
Captain David Crawford's House is a family-friendly environment where kids can visit to learn great stuff about Newburgh.
If a historic walk through the early infrastructural days of Newburgh is one of the things you seek to do in Newburgh, do well to visit Crawford's House!
Address: 189 Montgomery St, Newburgh, NY 12550, United States
3. Ice Time Sports Complex
It's always a delight to hear about skating and ice and the Ice Time Sports Complex is a perfect destination for visitors!
The facility highlights two full game arenas and a cutting edge hockey training framework. Which means you can learn to skate at the arena.
The ice arena exercises include: ice hockey, roller hockey, public skating, learn to skate program, birthday celebrations, and figure skating.
IceTime is likewise home to the Mid-Hudson Polar Bears travel hockey program. Mid-Hudson Polar Bears highlights groups from age of five to sixteen.
What's more, you'll find Mid-Hudson Adult Hockey League, and Roller Hockey.IceTime Sports Complex is the go-to place for winter family fun in the colder time of year.
It has been perceived by Hudson Valley Parent Magazines a Top Hudson Valley Ice Skating Rink. But, there's something for everyone at this place!
Address: 21 Lakeside Rd, Newburgh, NY 12550, United States
4. Lawrence Farms Orchard
Hudson Valley, Newburgh is a great place to visit if you search for a great nature experience. It's always warming to see how beautiful nature is.
The Lawrence Farms Orchard gives its visitors that warm feeling of being surrounded by trees and plants alike. Of course, it's an excellent place to get good farm produce as well.
At Lawrence Farm Orchard, you are allowed to pick your farm produce yourself, and there are lots of other fun activities to do.
You shouldn't pass up a chance to visit the Lawrence Farm Orchard if you're looking for the best places to visit in Newburgh, NY.
There are places available for picnics, games, and other great activities. The Farm Orchard is also known for its excellent Apple Cider Doughnuts.
There is so much to try out at the Farm Orchard aside from purchasing farm-fresh crops. They have a "Little Village" playground for kids as well. It's a family-friendly environment for sure!
Address: 306 Frozen Ridge Rd, Newburgh, NY 12550, United States
5. Downing Park
With more than thirty-five acres of land, the Downing Park is the biggest in Newburgh. It's impossible not to visit.
The park is an excellent choice for recreational purposes. You can have a picnic at this park with family and friends and go sightseeing.
It's a perfect getaway for those who just want to cool off and are in need of some quiet. The serene environment is great for the mind.
Downing Park, downtown Newburgh is also great for the summer and winter seasons as you can go sledding on the ice during the winter and rest and take great pictures during the summer season.
The park is also used to host popular yearly events such as concerts and others like the Newburgh Farmer's Market.
You'll be glad you visited the Downing Park, especially if you have seemed to run out of fun things to do in Newburgh, NY!
Address: 181-141 Carpenter Ave, Newburgh, NY 12550, United States
6. Cronomer Hill Park
One of the top things to do in Newburg, NY for a thrilling adventure is visiting the Conomer Hill Park . You can hike in this location every one of the four seasons.
Visitors can ark at the base and follow the asphalt or take a path on the left. It's a perfect location for picnics and taking beautiful pictures of nature.
There are various picnic spots available you can climb up to the fire tower in the park for a decent view.
The Cronomer Hill Park can be a tranquil spot yet additionally gets going in the late spring. So if you're in search of some peace and quiet, it a great place for that.
It's a tiny street on the way there so look out for vehicles coming the alternate way and individuals and canines assuming you're driving uphill.
The Cronomer Hill Park is a nice spot to unwind, have lunch, and read a book. The sight from the fire tower is astonishing and it's only a trip away!
Address: Gardnertown Rd &, Powder Mill Rd, Newburgh, NY 12550, USA
7. Pride of the Hudson
What's a good trip without a cruise ship ride? Well, not to worry! The Pride of Hudson is just a booking and trip away!
You can go on a cruise and enjoy the perfect scenery as well as take beautiful pictures with your loved ones. It is amongst the top things to do in Newburgh, NY!
An adventure awaits visitors of the Pride of Hudson through the highlands, where you can sit back and relish the terrace and its beautiful space.
Tourists can either take a memorable cruise or a two-hour cruise with a tour guide available to explain the beautiful scenery and a little about the places the cruise ship crosses.
Within the cruise ship is also a climate-controlled salon with a wrap-around window. The salon is other-worldly with its design and overall looks.
You'll see incredible places on the cruise ship, such as the Breakneck Mountain, Storm King Mountain, Banner Man's Island, etc. You can't afford to miss an opportunity to visit!
Address: 4 Washington St, Newburgh, NY 12550, United States
8. Algonquin Park
There's always a need to sit back and relax, and Algonquin Park is such a place. It's an excellent place for sports, exercise, and exploration.
Located at Powder Mill Road in Algonquin Park, which has a variety of beautiful places to relax, such as ponds, streams, and playgrounds.
There are numerous nature trails in the Algonquin park, and it is a great idea to go hiking with the kids and see the beautiful trees and local wildlife.
The park is home to many great sights, including the famous stone structures, which can be seen due to 19th-century black powder manufacturing done in the park's location.
As an effect of the buildings that date back to the 19th century, the park is also a historic site. This makes it a hotspot for visitors within and outside Newburgh.
From beautiful views of the pond to picturesque areas on the nature trails to the historic sightings which can only be found in Algonquin park, it's an excellent place for a visit.
Address: Newburgh, NY 12550, US
Planning to explore New York? Get the best of attractions and activities in Cold Spring, Jamestown, and Sag Harbor for a fun vacation.
9. Karpeles Manuscript Library
As far as indoor activities in Newburgh go, the Karpeles Manuscript Library is a great place to visit and keep yourself busy with relevant information.
The Karpeles Manuscript Library is home to a reasonable amount and variety of original manuscripts of historical documents.
Karpeles Manuscript Library is also known to be the world's largest private holding of original manuscript documents.
Within this massive library, you'll find that its historical records are placed and arranged in sequential order. It's hard not to admire their level of organization.
This is one place where you don't need a fee to access. All you need is an insatiable thirst for relevant information, and you're good.
The library also provides educational programs for students no matter their level, and you'll also see exciting manuscripts there like that of Sherlock Holmes. Visit sometime!
Address: 94 Broadway, Newburgh, NY 12550, United States
10. Ritz Theaters
The Ritz Theater is situated in the city of Newburgh, New York. The theater is one of the city's best and notable performance center.
The incredible structure has a rich history of striking exhibitions, and is being reestablished by a nearby charitable association.
The first design that would turn into the home of the Ritz Theater was developed in 1883 at 107 Broadway in Newburgh, New York.
The location had been the site of different endeavors that offered a portion of life's little extravagances. It's a great place with some of the best things to do in Newburgh, NY.
There's a lot to expect at the Ritz Theater. It's always fun to see great performances with loved ones and enjoy the moment with kids.
At the Ritz Theater, you will see beautiful sceneries and follow interesting stories accompanied with great snacks available at the theater. It's always a great idea to visit!
Address: 107 Broadway, Newburgh, NY 12550, United States
11. Newburgh Brewing Company
What's a visit to Newburgh without a place to get some great booze? With over seventy different beer categories, the Newburgh Brewing Company is perfect for a visit.
The Newburgh Brewing Company was established in 2012. It has taprooms that serve wine and beer and even provides food services.
The brewing company is open from Wednesdays through Sundays weekly, and it is open all year long with its famous London style Brown Ale always available.
The Newburgh Brewing Company also has many other drinks to choose from, like the New York original cream Ale, the Kolsch, and the flavor of the tropical fruit.
It's undoubtedly one place you'd like to visit again and again with friends as there's great music and concerts from time to time at the brewery.
The Brewing Company is a friendly environment, and it sure fits the vacation to-do list pretty well. There are even to-go drinks available for grabs. It's irresistible to visit!
Address: 88 South Colden St, Newburgh, NY 12550, USA
12. The Hasbrouck House
The Hasbrouck House is one of Newburgh's most historical places as it is the house where the well-respected American hero George Washington once lived.
George Washington lived in the Hasbrouck House during the American Revolution war. It is said that most of his essential decisions that shaped America were taken at the Hasbrouck House.
It's a perfect site for visitors, especially as kids would have access to many historical information about the famous George Washington.
A lot of exciting things about the former President George Washington are explained at the Hasbrouck House, which makes it an excellent place for a historical perspective of the U.S
You'll also see interesting artifacts dating back to 1725 at the Hasbrouck House. So there's a lot to see at Hasbrouck House.
A guided tour through the Hasbrouck House is available to its visitors, and you are sure to get your fill of pictures at the historic site!
Address: 84 Liberty St, Newburgh, NY 12551, United States
13. Motorcyclepedia Museum
If you're a motorcycle buff, the Motorcyclepedia Museum is just the place for you! There's a load of motorcycles and their parts to explore at the museum.
We're talking about eighty-five thousand square feet of space for more than five hundred and fifty motorcycles on display!
The place has had its variety of motorcycles on display since 1897, and it's still been running to date. Visitors have particular viewing areas from which they behold the beautiful sight.
Motorcyclepedia is open all year long for as many visitors who wish to see great exhibits of rare motorcycle collections.
You'll get to see great bikes and one-of-a-kind bikes used in the movies. There's also a section called "Chopper City," which features motorcycles from the 60s and 70s.
The Chopper City collection is exquisite for its unique designs and artistry. This place is also perfect for a picture. There's no reason not to visit!
Address: 250 Lake St, Newburgh, NY
14. Pamela's On the Hudson
There is no doubt that a vacation is incomplete without a good place to eat and you're sure to get the best meals and drinks at Pamela's
Pamela's has impeccably cooked meals. Their pork chop is a thick piece of meat but it is so moist and delightful and well cooked.
There's a beautiful view by the window side at Pamela's and the waiters have top-notch reception and are very attentive and nice.
The food is tasty and ample. You'll get to eat to your fill at Pamela's as it's an among the best things to do in Newburgh, NY for a memorable dining experience.
The perspective on the Hudson River and the Newburgh-Beacon Bridge is in that general area for your delight. You can easily take great pictures outside Pamela's.
Pamela's On the Hudson is a great place to visit as it has all the best meals and drinks one can ask for. What's more, you can draw on the tables with gave Crayola pastels.
Address: 1 Park Pl, Newburgh, NY 12550, United States
15. Orange County Choppers
Located at crossroads court, Newburgh, is the Orange County Choppers, a beautiful motorcycle haven.
For motorcycle fans, this place proves to be the perfect location to purchase a good motorcycle.
You can also visit to view the cast variety of motorcycle models like the choppers. It's always a delight to be in the midst of what you love.
The Orange County Choppers also provides repair services for its visitors, making it a perfect location to get your prized motorcycles fixed.
Their credibility and track record with the motorcycles they've worked on makes it one of the best places for a motorcycle fix-up.
You can also get a load of motorcycle merchandise at the center, like t-shirts, hats, drinkware, and automotive accessories.
Address: 14 Crossroads Ct, Newburgh, NY 12550-5064
Also check out our list of things to do in Binghamton, things to do in Ellicottville and things to do in Alexandria Bay, for a fun vacation
16. Bannerman's Castle
Everyone loves a visit to castles. It brings back those childhood dreams of not just owning one but also living in one as well.
Not too far from Newburgh city is the Bannerman Castle. It's about an hour and thirty minutes drive from Newburgh, and it's got all the medieval delights a castle has.
The castle looks like a place right out of most fairytales, with its magnificent structure towering high. It indeed has an other-worldly look to it.
One exciting thing about Bannerman Castle is its situated position, which is very beautiful and perfect for pictures.
You can't afford to miss an opportunity to visit the historic site as you unravel the castle's history. The cast is situated close to the famous Hudson River.
It's common for tourists and residents looking for fun things to do in Newburgh, NY, to visit the Bannerman Castle. So what are you waiting for?
Address: Pollepel Island, Newburgh, New York
17. Mount Saint Mary College
Mount Saint Mary College is a privateCatholic school in Newburgh, New York. It was established in 1959 by the Dominican Sisters.
If the location isn't enough of an interesting place, the place is close by the Hudson River, somewhere between New York City and Albany.
The grounds are set on forty-four sections of land of about one hundred and eighty thousand square meters overlooking the Hudson River.
The school's structures range from a nineteenth century home and carriage house to a cutting edge innovation community and new or revamped home lobbies with numerous lodging choices.
This place is great for a visit with family, friends and kids as it's not just a location for a prospective study but also a fun place for recreational activities.
There's so much to do at the College from the school's gym to their recreational areas and sport areas, Mount Saint Mary College is got what you're looking for!
Address: 330 Powell Ave, Newburgh, NY 12550, United States
18. Delano Hitch Park
It's always a delight to visit a place where they're all about sports and games. You'd be sure of an exciting experience at Delano Hitch Park.
Located at William Street, Newburgh is a unique park home to the fast-pitch softball hall of fame and a two thousand seater baseball field.
You'll find the Delano Hitch Park intriguing to visit if you're a sports enthusiast. There's a lot to do at the park, and everyone can enjoy the beautiful environment.
You can't run out of fun things to do in Newburgh, NY,mainly when you haven't visited the Delano Hitch Park. It is not just a park but a sporting arena.
The park is riddled full with various sporting activities such as the basketball courts, baseball, softball, and soccer.
There's also a community pool and other event centers available for as many tourists and resident visitors as possible. It's a blast at Delano Hitch Park!
Address: 401 Washington St, Newburgh, NY 12550, United States
19. Newburgh Vintage Emporium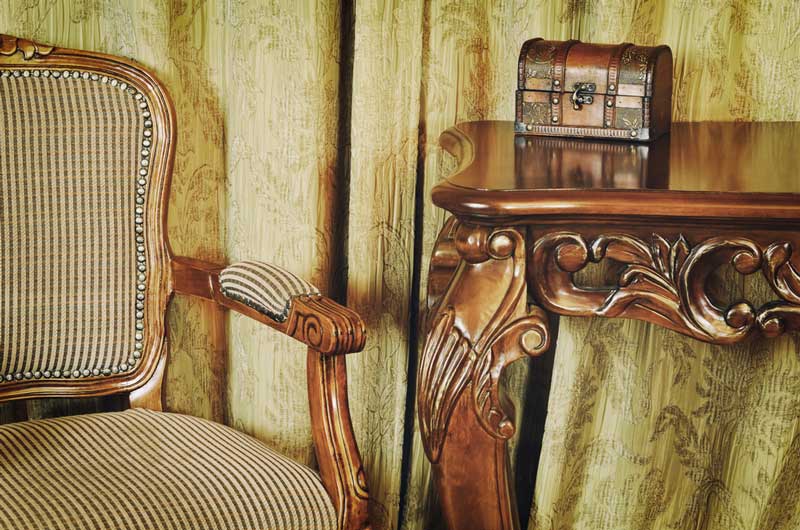 Newburgh Vintage Emporium is located at the crossroads northeast of Newburgh. It's an antique store where you can get many interesting stuff.
From custom furniture to antique items and collectibles, Newburgh Vintage Emporium has it all. It's hard to miss this place if you're in Newburgh.
The store was built in 2013, and it offers a lot of great stuff which are up for taking by as many visitors as possible. There you'll see art decor and crafts within the store.
The Newburgh Vintage Emporium gives most of its visitors a nostalgic experience as they see many vintage products from their early years.
With more than forty antique dealers at the Emporium, there are many things available to buy, and you can also sell specific stuff there.
The Emporium might not have everything, but it is an excellent place to visit. You're sure to get pretty cool stuff at the emporium.
Address: 5006 Rte 9W, Newburgh, NY 12550, United States
20. Riverfront Marina
It's always the dream of couples to sail the seas or, in this case, just go sailing as the warm breeze Bles against their faces.
There's also no doubt that even those who aren't in a relationship love a good sailing trip, and the Riverfront Marina is just the place for that.
The Riverfront Marina is a haven for various boats and great activities ranging from sailing to taking beautiful pictures and having a good time.
You could also take a fishing hook along on the ride and see if you can reel a few catches. It is undoubtedly going to be a great experience.
Within the Marina is a variety of boats ranging from speed boats to pontoons and sailboats. There are a lot of them to choose from.
It will surely be fun as the boats find their way through and into the Hudson River. There are a lot of picturesque locations and views available on the ride as well.
Address: 40 Front St, Newburgh, NY 12550, United States
21. Anne Street Gallery
It's always a colorful delight to watch intricately created sculptures, beautifully painted portraits, and mesmerizing mosaics.
If you're interested in seeing great artwork created by both resident and external artists, the Anne Street Gallery is the right place to visit.
Anne Street Gallery is easily a tourist attraction for visitors from within and outside Newburgh. It's also a family-friendly environment.
The gallery focuses on admiring contemporary artworks spanning many generations. You'll get to see and compare various paintings from different times.
Without a doubt, it's a perfect idea to take a lot of pictures as this place is ideal for photographs. In addition, the Street Gallery is an excellent place for photos for the Gram.
Beautifully painted artworks, antique masterpieces from different generations, and perfectly made masterpieces on display for people's view will pique visitors' interest.
Address: 104 Ann St, Newburgh, NY 12550, United States
22. Bannerman Cruise and Pollepel Island Tour.
It's another interesting expedition surrounding Bannerman Castle and its environs. There's a great deal to learn from the historic site.
For as many as are in for a great adventure, it's no surprise that a cruise to the small island home to the Bannerman Castle is their option.
The cruise begins at the Hudson River, where visitors can view the extraordinary scenery and take great pictures all the way.
When on the island, the tour's attention is geared toward exploring Pollepel before getting to its center of attraction, the Bannerman Castle.
There is no argument that a complete tour through the small island is much much interesting than just a direct destination to the castle.
It's also a hiking experience, so it's best to come ready for a hike and get into the exercise. There's nothing to lose on a cruise and walking tour.
Address: Newburgh, New York
Meet the top attractions in New York, here is a guide on things to do in Rochester, things to do in New Paltz, and the best things to do in Watertown .
Plan a Trip to Newburg
Newburgh is excellent for a vacation as it offers great locations with mesmerizing scenery.
There's so much to see and learn at Newburgh, and it's a sure thing to say that it's impossible to run out of things to do in Newburgh, NY.
So from grand monuments to beautiful artworks to picturesque views and historical sites with mesmerizing sculptures, Newburgh has got it all! why not plan a visit to this wonderful city.