The beautiful nature of the city is one of the many reasons most tourists dream of coming to New York, also there are lots of fun things to do in Rochester NY to make a perfect vacation.
The City of Rochester has a long and illustrious history and  was once the biggest flour manufacturer in the whole of the United States.
Due to its industrious past, this city has grown to become quite a beautiful home housing an exciting atmosphere.
Throughout the year, a lot of festivals (about 140 exciting festivals), exhibitions, and performances are held. Therefore it is not a surprise to everyone that this city has become a magnet attracting people all over the world.
Among the fun attractions are things like water and amusement parks, 60 golf courses and a lot more. There is also about 12,000 acres of parklands.
Rochester is located close to Genesee River and Lake Ontario and they are part of the impressive natural phenomena in and around her. These water bodies flow through the city like Pishon and Gihon – rivers of Eden.
There are also trails around that you would want to hike through.
You will surely be interested in visiting the breweries, art galleries, zoos, museums and a lot of other fun places.
From a humble beginning, Rochester is a story to tell. So, sit tight while we take a ride around this beautiful city.
Things to Do in Rochester NY.
1. George Eastman Museum
If you are a student of photography, your eyes would lit at the mention of the name George Eastman. George Eastman was the pioneer of modern photography.
The George Eastman Museum is the same house George Eastman built-in 1905.
Upon his death, the house was bequeathed to the University of Rochester who donated both the mansion and its surroundings to the museum to immortalize the name and the work of George Eastman.
It is not surprising that this museum is the oldest museum of photography in the world. It has the oldest film archive.
Carefully preserved, some of the original collections found in the museum include the historical collection of Eastman Kodak Company, the Alexander Gardners Civil War photographs collected by Medicus and also the huge Gabriel Cromer collection.
The number of films and photography collection in this museum keeps increasing greatly thanks to the many donations received.
Frequently, the museum holds temporary exhibits which are widely anticipated by all. Also the 500-seat Dryden Theatre is situated in this museum.
Definitely a perfect fit to your list of what to do in Rochester NY during your vacation.
Address: 900 East Ave, Rochester, NY 14607
2. Finger Lakes Wine Country
Some of the tastiest wines in the US are produced in Rochester and a good number traced to Finger Lakes Wine Country.
The finger lakes country derives its name from the eleven long lakes in central New York. These lakes are very long and narrow, like fingers. You might have trouble trying to imagine how it's like. I assure you it's breathtaking.
Winter seasons are quite tough on grapes (most wines are made from grapes). But thanks to this lakes, the grapes are protected even when winter is at its worst.
Stationing your company close to your raw material is one way to cut down costs. Thus, it's not surprising that more than 100 wineries cropped up in this particular region.
Some of the spectacular wines produced from this area include Rieslings, Chardonnays, pinot noirs and many others.
Since these wines are on a class of their own (just as the city is), Rochester wine companies have become a spot sought out by wine lovers all over the world.
Would you like to visit up to 35 wineries on your visit to the wine country? Be not dismay, there are three well-organized wine trails which help visitors taste as much wine as possible.
These wine trails often have in addition wine, barbecues, festivals and other cool stuff that will give you the ultimate satisfaction and excitement you deserve.
You can also stop by the excellent Museums like the Corning Museum of Glass.
Check out also the exquisite restaurants for different delicacies. You might also get some souvenirs at the finger lake market.
3. Rochester Museum & Science Centre
What could be more fun for a nerd than to visit a museum filled with cool science stuff? This is amongst the best things to do in Rochester NY.
If you are into lasers, robots and witty inventions of science, then I will recommend the Rochester Museum & Science Centre.
This museum would make your imaginations work at its peak. While you walk through the museum, you could imagine yourself building robots, zapping aliens with lasers or even flying through space.
There are about 200 interactive exhibits, original collections and exciting shows. A tour in the museum is like walking into both the past and the future from the present. It's like uncovering the natural wonders of the world and that of human scientific progress.
Some of the fun exercises you could partake in as you tour this magnificent building -that houses about 1.2 million items- includes taking a virtual trip on a simulator, a talk with a frog expert and watching a bolt of lightning while standing one foot away.
The 3D floating display of earth will make you to see our planet in another view. By the time you are at the door you will truly appreciate the beauty of science.
Address: 657 East Ave, Rochester, NY 14607.
4. See and be seen at Highland Park
One of Rochester attractions you must see is The Highland Park. Definitely amongst the best things to see in Rochester NY.
This Park was designed by Fredrick Law Olmstead. It is a world-class arboretum and landscape which is spread over 150 acres equipped with valleys and hills.
Having about 1200 lilac shrubs, 35 kinds of magnolias, a rock garden with short evergreens, a collection of barberries, a collection of Japanese Maples and more than 700 varieties of azaleas and rhododendronsh. The highland bank is the host ground for many annual festivals.
Other exotic plants found in the highland park include mountain laurel, horse chestnuts, Andromeda, and lots more.
The park's pansy bed which features about 10,000 plants is rearranged every year. This means it won't appear the same if you visit the park next year.
Other attractions and facilities which can be found in the park are the Warner Castle, the Greater Rochester Vietnam memorial, the John Dunbar Memorial Pavilion and also the Lamberton Conservatory. This should be a perfect addition to your list of things to do in Rochester NY.
Address: 180 Reservoir Ave, Rochester, NY 14620.
5. The RMSC Strasenburgh Planetarium
One of the fun things to do in Rochester NY is paying a visit to The RMSC Strasenburgh Planetarium. This is a place you will not forget so easily when you return home from your visit to Rochester.
This planetarium does a wonderful job of providing unique experiences to the people of Rochester through their several shows.
Once in a while, this planetarium would put up a wonderful show by using a star projector that shows accurately the sun, planets and over 8000 stars just the same way they would appear to an ordinary eye on any night the beauty of the sky is at its peak.
Some Saturdays are for night laser shows. On nights like this, beams of lights are projected to the indoor sky then the beams of light are made to dance in tune with the music that will be playing in the background.
If youlove on space missions, world exploration and lots other cool stuffs then you can watch them through their giant-screen films.
Also, their telescope is accessible by the public. You can view through it.
The planetarium is open to all. Do well to visit during your stay in Rochester and you won't forget your experience in a hurry.
Address: 657 East Avenue, Rochester, NY 14607.
6. Strong National Museum of Play
This Museum is quite unusual. I bet you haven't visited a museum dedicated to keep records of every game humans have played from old to date.
National Museum of play is built on a 150,000 square feet space. It has toys and dolls (from wood to plastic), board games, a century-old carousel, video games, exhibits on Berenstain Bears e.t.c.
I wouldn't fail tomention other important games like, Monopoly, Wizard of Oz, Sesame Street, exhibits on Berenstain Bears and others.
The Strong Museum of Play is surely one of the most exciting museums for children in the whole world.
Apart from researching and recording the history of Play and how it influences learning and human development, this museum also serves as home to libraries and other facilities that are dedicated to plays.
Address: 1 Manhattan Square Dr, Rochester, NY. 14607.
7. Theatre of Young Kids Enjoy
One of the best things to do in Rochester NY with kids is to take them to the lovely Theatre at the JCC in Brighton, which is where the Theatre of Young Kids Enjoy gives them the best treatment.
"Theatre of Young Kids Enjoy" is a non-profit organization whose major purpose is to give life through meaningful stories that captivate children's attention.
By this, the children's morals are shaped. Also, the children are taught to appreciate arts, literature, communication and life in general by these stories presented as okay by adult professional actors.
As all children love fantasy and fairy, the scripts of the play and the costumes are carefully selected to create with all precision a tale filled will so many lessons that happened in a wonderland mind of the kids.
The theatre is also conducive and quite cozy, with a state-of-the-set light and sound systems. It also has a huge comfortable lobby area for kids to play during the recess period. It is free for kids.
Address: 1200 Edgewood Avenue, Rochester, NY 14618.
8. Rochester City Ballet
One of the best in the ballet world, the Rochester City Ballet has been performing award-winning contemporary ballet since its establishment in 1987.
It aims at adding value to the life of those living in and around the Rochester community by creating ballet performances for different age brackets.
One of such notable performances which was in May 2015. It is the Sensory-Friendly Performance which was held for children.
It was aimed at helping children with autism to enjoy some artistic performances. You will surely love to see this kind of organization work with kids  the youth during their outreach.
Would you love to attend one of their several performances that holds throughout the year? If yes, check out their website to get all ticket information as well as the schedule for upcoming events.
With regards to providing a high level of dance training on classic ballet, the Rochester City Ballet partners with the Draper Center for Dance Education.
This has provided plenty of dancing opportunities to the community and outsiders are allowed to enroll too.
Address: 1326 University Avenue, Rochester, NY 14607
9. Inn on Broadway.
History has it that this building was one constructed for the enhancement of social commerce between the people staying in Rochester.
Seventy years down the line, this building has seen some cool renovations to make the Inn on Broadway, a luxurious hotel and this is one of the top things to see in Rochester NY.
This inn offers an intimate atmosphere that is very perfect for couples. They have about 25 sweetly decorated rooms.
Downstairs, the hotel has a restaurant called "Tournedos", which is also one of the city's best dining spots.
10. Seneca Park Zoo
The Seneca Park Zoo is one interesting Zoo you will like to visit. Filled with all kinds of animals, you can come see the Bornean Orangutans, white rhinos and even the famous African elephants.
There are other animals like the sea lions, Polar Bears and 90 other species of animals that enjoy this 15.5 acres of land space in Rochester New York as their habitat.
The Seneca Zoo was established in 1893 and was just an aviary with very little birds and several species of deer.
Today, it is now considered the future of zoos due to its latest exhibit opened in 1997 called the Rocky Coasts.
This place offers more spacious and natural homes to the animals.
The zoo can be found inside Seneca Park designed for Rochester by the famous Fredrick Law Olmstead.
Address: 2222 St. Paul Street, Rochester, NY 14621.
11. Eastman Theatre
Eastman Theatre is another place wildly visited by tourists. This is because this theatre is the home to Kodak Hall.
This hall is quite notable because of its large space which can be used for music performance, dance and silent film.
Built-in 1922 and still having "the air of 1920s", the hall is magnificence, elegant and undoubtedly on a class of its own. You will be thrilled by its uniqueness.
The Kodak Hall is used mostly for wind and jazz ensembles, concerts of orchestras, and also chorale. Most productions take place in this hall in the spring.
You will also be shown by the tour guide an expansion building that contains rehearsal rooms, teaching studios, recording studio and recital hall which can't be contained in the main building.
Address: 26 Gibbs St, Rochester, NY 14604.
12. Artisan Works
Artisan Works is a non-profit art space which through their art programs supports artists in this region.
With their office located at Blossom road, it's major aim is to give a unique experience to the community in arts.
It also helps to inspire everyone to walk in the path of art creation and become a professional in it.
If you are a lover of artworks, this should be on your checklist of things to do in Rochester NY.
Although they have not been so long in the city, the effectiveness of their purpose is already recognizable as resident artists are already creating stunning works.
You can register and be trained too. But, if you wish to visit just to appreciate art, they have guided tours for adult groups, school groups and college groups.
Saturdays and Sundays are mainly for public tours plus tour add-ons like workshops and lunch.
Because this art gallery is frequently visited, each guided tour is scheduled to last for 45 minutes. There are also times for self-guided tours.
Address: 565 Blossom Road, Suite L, Rochester, NY 14610.
13. National Susan B. Anthony Museum & House.
The National Susan B. Anthony Museum & House is dedicated to the memory of an American civil rights leader Susan B. Anthony.
She fought for the equal rights of women and also helped secure their right to vote. Susan Anthony was charismatic and an inspiration to women.
The building which houses the museum was the house Susan spent her most active years but in she got arrested in that same house in 1872.
Today, this museum has a lot of artifacts, research materials, memorabilia and other collections from the life of Susan. Each of these collections has a story to tell of her legacy and struggles.
One of the major aims of the museum, (apart from being a learning center) is to inspire the younger generations to make a difference in their world.
Some of the programs held by the community to achieve this purpose include a Grade school, Girl Scouts and Healthy Ageing.
Address: 17 Madison St, Rochester, NY 14608.
14. Memorial Art Gallery.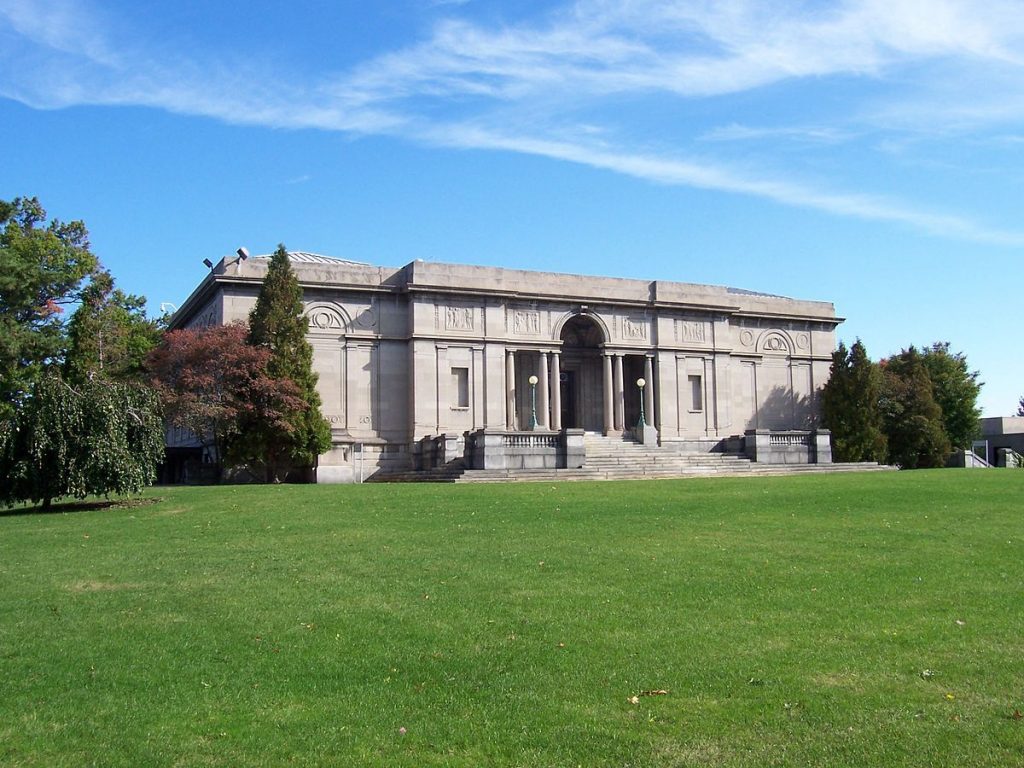 This art gallery situated in Rochester was found in 1913 and it has over 12,000 different objects displayed as its permanent collection.
These arts displayed by the Memorial Art Gallery includes arts from the contemporary movement down to the twenty-first century. They are gotten from around the globe.
Memorial Art Gallery sits on a 14 acres campus. Apart from displaying arts, it's also a venue for holding lectures, exhibitions, tours and sometimes concerts for the people of Rochester.
The goal that lead to the establishment of the Memorial Art Gallery is to help build the community by creating an avenue that attracts visitors to the community through artworks and other creative works.
It also aimed at creating a center which aids the community to truly appreciate art and culture.
Address: 500 University Ave, Rochester, NY 14607.
15. Staybridge Suites
Staybridge Suites is located very close to Rochester University. It is quite peculiar from other suites and yet quite affordable.
This hotel holds a complimentary evening reception on Mondays, Tuesdays, and Wednesdays. On this special occasion, their esteemed customers are offered light bites and beverages as a "Thank You".
You may like to lodge here.
16. Frontier Field
Would you like to visit a baseball stadium? Rochester got one for you.
The Frontier Field is a baseball stadium which is located downtown of Rochester. It was opened in 1996 as a replacement for the previous stadium called Silver Stadium the home stadium since 1929.
The Rochester Stadium can comfortably contain 10,840 baseball fans. Though it's main purpose is for baseball, it is also a spot for other sport activities like soccer.
Some of the sports teams that make use of this field include the Rochester Raging Rhinos (soccer team), the Rochester Rattlers (lacrosse team) and the Minor league Baseball team, the Rochester Wings.
For now, the only tenants of Frontier Field are the Rochester Redwings. Some major upgrades have been carried out in the field since it's dedication in 1996.
Some of the recent upgrades include a new grass turf a 24-good by 32-good video scoreboard. You will be impressed by the beauty of this field.
It's also an arena for popular concerts and it has welcomed the presence of top music stars like the Beach Boys in 1996, Def leopard and Bryan Adams in 2005.
Address: 333 Plymouth Ave N, Rochester, NY 14608.
17. Shop at Rochester Public Market
While you spend your days in Rochester, visit the Rochester City Public Market to buy whatever you need.
The market is quite busy and it has had a very large showing of vendors every single week. There is nothing you need, you can't buy in this market.
The market is not open every day of the week, it holds only on Tuesdays, Thursdays and Saturdays. In addition to vendors, you will find food sellers, coffee stands, flower sellers and other businesses.
The Saturday market is incredibly busy and you might be faced with a challenge of parking your car if you decide to stop on that day.
If you insist on shopping that day, it is best you cycle or walk to the market.
This public market is remarkable as even those who are on food stamps are not left out. They too are provided with a token with which they could buy from vendors.
Address: 280 N. Union St, Rochester, NY 14609.
18. The Strathallan Rochester Hotel & Spa.
The Strathallan Rochester Hotel is a luxury hostel in Rochester and one of the best in the country. They offer wonderful customer service.
The hotel is equipped with both an indoor pool and a spa. Its rooms are quite large and conducive. Each of the rooms has a balcony.
It's a nice place to spend your time in Rochester and will make a good addition to your list of things to do in Rochester NY today.
19. Seabreeze Amusement Park
The Seabreeze Amusement park answers the question of what to do in Rochester NY with a good list of fun things to do here.
Opened in the summer of 1879, this is one of the long-standing Amusement Parks in the World.
Although it has been in existence for a while now, it is still one of the best amusement parks and family entertainment centers in the whole of the US.
It has more than 70 attraction and there is something fun for all ages. They have about four fun rides which consist of Bear Trax, a Bobsleds, Jack Rabbit and a Whirlwind.
They're also a whole lot of thrill rides like the Revolution 360, Screaming Eagle and a Log Flume. The Cirque En Vol live show is also quite entertaining.
There are also water parks in the park-like the Wave pool, soak zone and Hydro Racer.
There are many things to do in this park that would keep you excited all day long.
There are also some great food stands and sit-outs where you can stay and enjoy the cool breeze coming from Lake Ontario, while your kids are having fun. This is one of the things to do with kids in Rochester NY.
Address: 4600 Culver Rd, Rochester, NY 14622.
20. Ontario Beach Park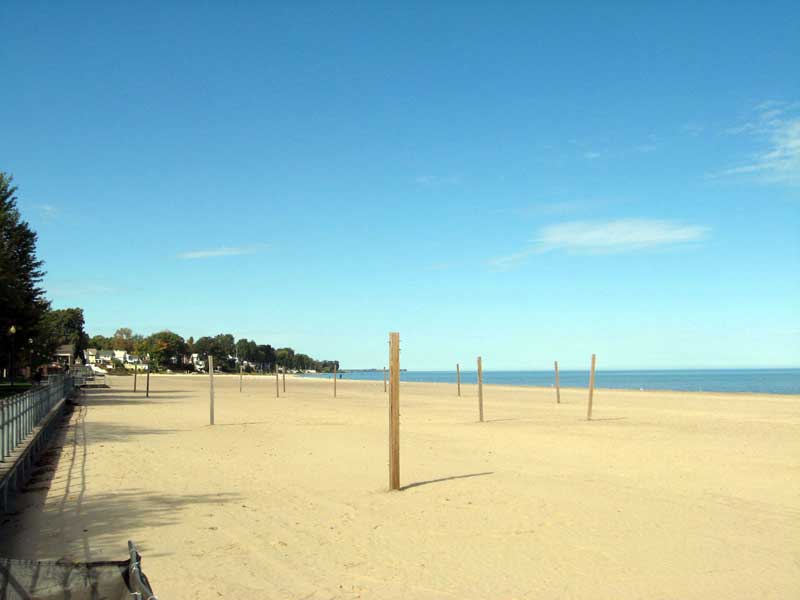 Built on a 39-acres of land and has natural sandy beaches, the Ontario Beach Park is located off of the Northwest quadrant of the city on the shores of Lake Ontario.
The Park is open to all, all year round. It also has shelters which could be rented both during winter and summer seasons.
Ontario Beach Park offers so many fun activities such as fishing, boating, swimming and also sunbathing (during summer seasons).
The fishing activity is only limited to those who have a fishing license and also up to sixteen years of age. So, make your fishing license handy when coming.
There are also basketball courts, softball fields and six volleyball courts for those who will prefer to play sports.
When you are done with outdoor events, check out the food concessions, the bathhouse, picnic shelters and performance pavilion owned by the park, so that your joy may be full.
Address: 4799 Lake Avenue, Rochester, NY 14612.
21. Crush Beer and Wine Tours
Do you seek for an amazing experience? With chilled beer and wine as you tour around Rochester? The Crush Beer and Wine Beer Tour offers all that and even more!
They offer all-inclusive guided tours, especially for those who wish to explore and learn all about the local wineries in the area.
They also help you to get a taste of hand-crafted wine and beer, with a large piece of meat (if you are not a vegetarian) by the side.
Crushed Beer and Wine Tours offer three kinds of tours: a signature wine tour, a signature beer tour and a combination of both tours.
They also offer tours that are specially designed for social groups or corporate businesses. They also help secure accommodation and also render pick-up and drop-off services.
Address: P.O. Box 20136, Rochester, NY 14602.
22. Geva Theatre Centre
The Geva Theatre Centre was founded as a professional regional theatre company in 1972.
The first building used by the center was previously an 1868 former Naval Armory-Convention Hall before it was completely renovated.
This hall attracted stars during its days, of which opera star Enrico Caruso and Anna Pavlova are some of them. Later on, another stage was included.
Today, Geva is still making waves as it's dedicated to developing new American plays and re-imagining favorite classics.
They are also at the helm of affairs in advocating originality and innovation in every area of the theatre.
Productions made by Geva are exceptional. About 65 of them, both musicals and plays have been watched all over the world.
They have also 19 world premieres, one in North America and two commercial transfers Off-Broadway, all to their achievement. Quite an inspiring place to visit, get this added to your schedule of things to do in Rochester NY today.
Address: 75 Woodbury Blvd, Rochester, NY 14607.
23. Durand Eastman Park
The Durand Eastman Park can either be a relaxing summer getaway or a challenging winter adventure, all depending on the time of the year you are visiting the park.
Quite a large establishment, the park is about 977 acres, of which 5000 feet are spread out across the waterfront of Lake Ontario.
The Park is characterized by its large valleys, small lakes, gorgeous foliage during the summer and autumn seasons and its wooded slopes.
It is indeed a dream for every nature lover, as every nature adventure is all-inclusive in the fun activities it offers. There are many fun things to do in Rochester NY today here.
These fun activities include, skiing, geo-coaching, hiking, fishing, canoeing, snowshoeing and swimming.
There are provisions for shelter and other necessary amenities in case you decide to stay over in the park.
You will find three color marked trails in the park. These trails are to guide hikers through the rolling hills and along the lakeshore so that they won't miss their way.
Address: 1500 Lake Shore Blvd, Rochester, NY 14617.
24. High Falls Interpretive Centre and Museum.
If you desire to know the complete history of Rochester, I recommend you to visit the High Falls Interpretive Centre and Museum.
This Museum is an interactive museum established mainly to take the visitors through the pre-history of Rochester, even as far as the twenty-first century.
Some of the things the visitors learn include, how water used to transform the region, the settlement of the city and also how the town became what it is today as a result of the industrial boom.
The museum is truly interactive. On your right and left as you walk through the museum, you will see photographs, artworks, exhibits and multi-media displays.
Multi-media displays are for children, whereas adults are allowed to enjoy the ancient artifacts.
The museum is open throughout the year. Regularly, special exhibits are featured in the museum to promote new information not normally displayed on the walls of the museum.
Address: 74 Browns Race, Rochester, NY 14614.
25. Rochester Philharmonic Orchestra
The purpose of the Rochester Philharmonic Orchestra is to provide the community of Rochester NY community with engaging, educating and inspiring music.
It was founded in 1922 and till date, it has maintained its artistic excellence through its high standards. It has also been in full control of the music education of the entire local community.
Throughout the year, the Rochester Philharmonic Orchestra holds about 130 concerts which are ticketed events for about 150,000 people (all quickly sold out).
These concerts are attended by both visitors and members of the community. Sometimes, they are rebroadcasted on the local FM channel for those who were unable to attend.
Their excellent and artistic innovative works have gotten international recognition.
Get this on your itinerary of things to do in Rochester NY during your visit to Rochester.
For information on upcoming events, conductors and musicians within the orchestra, plus other ticket information, check out their website online.
Address: 108 East Avenue, Rochester, NY 14604.
26. Mount Hope Cemetery
Amongst Rochester attractions is Mount Hope Cemetery.
Mount Hope Cemetery provides residents of Rochester something more than just a cemetery or a graveyard.
It serves also as a record for all great people who once walked the streets of Rochester.
Thus, in the cemetery, a tour guild is stationed whose duty is to tell the people visiting the ground the history of the cemetery and also, the heroes buried on that ground.
Of these heroes are women's rights advocates, a human rights leader and an influential landscape architect. You can go here to pay your respect.
The cemetery is opened to the public, but there are specially designed tours for schools and children.
Address: 1133 Mount Hope Ave, Rochester, NY 14620.
27. The ClubRoom
The Clubroom makes one of the sweetest dishes in the whole of Rochester.
With exposed brick, wooden ceilings and black and white photos on the wall, the dinner takes you back to the 1930s and 40s era.
Its menu is varied and all tastes are of high class. The taste is an experience worth telling.
This should definitely make your list of things to do in Rochester NY today.
28. The Revelry.
The Revelry restaurant is another great dining choice. It is equipped with both indoor space for winter and an outdoor space in summer.
This is one of the best places to visit in Rochester NY for a good meal meal
Here they serve one of the best brunch in the whole of Rochester, hence a perfect addition to your checklist of things to do in Rochester
29. Cobbs Hill Park
The Cobbs Hill Park is built on over 109 acres of land. Located in the southeast area of Rochester, the park features some of the best views in the whole country and one of the best Rochester attractions.
The Park is home to a large collection of lilacs. On the right and left of its trails one could see oaks with very large trunk all through the area.
Its environment is quite serene, thus, a favorite place for hikers. The Park also allows fishing and skiing on its space.
The Park is equipped with fun amenities like a basketball and a tennis court. It also had a playground for kids and shelters for rent.
During summer nights, local softball leagues use the park for their games. Others do gather to sunbathe during the sunny days.
Address: Culver Rd and Norris Drive, Rochester NY 14610.
30. Charlotte – Genesee Lighthouse
This lighthouse is the oldest active lighthouse on Lake Ontario and one Rochester attractions you would love to see in Rochester NY during your visit. It was built in 1822 and renovated in 2014.
In 2014, during its renovation, New lantern plus a replica lens was installed. It's tower too was not left out.
Today, the tower is 40 feet high with 12 feet for the height of the lantern room. The number of steps to the top is 42. Also, the rung ladder that takes you to the top of the tower has 11 steps.
The lighthouse is noticeable, so you won't search for long. Its location is at the former village of Charlotte in Rochester NY and they have a tour guide that is willing to guide you.
The lighthouse is open to all.
31. Highland Park Diner
The Highland Park Diner is quite popular in Rochester (with a traditional setting) and has become more like a "landmark".
It serves a full selection of tasty casual food. You can visit any time, as they serve breakfast, brunch, lunch and dinner.
This is one of the perfect places to visit in Rochester NY for a nice meal.
32. East Avenue Inn & Suites.
With all their rooms renovated, East Avenue Inn & Suites have taken back it's position at the top.
Each customer is made to feel at home, and there is a complimentary shuttle owned by the hotel that could drive you anywhere within a three-mile radius for free.
This offer has made the Suites one of the most-sort after by tourists. The suite is quite close to major attractions in Rochester.
The hotel also offers a free shuttle that could take you to the bus station or the airport when your stay in Rochester is over.
Plan a Trip to Rochester
Rochester is a beautiful city which offers so much fun to tourists. Having more than 5 Parks and 4 Museums, it seems as if the city was built mainly for relaxation.
From Paris to the Museum, Rochester offers a long-lasting fun experience. You are surely going to come back for more.
This checklist covers quite some interesting things to do in Rochester NY. So, prepare your checklist with regards to your interest to get the best of your visit.