In search of the best and most fun things to do in Sag Harbor, NY?
Sag Harbor is an incorporated village nestled between the villages of East Hampton and Southampton in Suffolk County, New York.
The village is the first commercial harbor port in the country and has so much maritime history and attractions to explore.
Today, the village is a rare treasure with a beautiful ocean view and a small-town charm. Whether you want to enjoy a simple vacation or you're a history enthusiast, Sag Harbor is an amazing place to visit.
Let's explore the best things to do in Sag Harbor, New York
Things to Do in Sag Harbor
1. Sag Harbor Whaling and Historical Museum
One of the best things you can do in Sag Harbor especially if you are a history enthusiast is visit the Sag Harbor Whaling and Historical Museum.
The Sag Harbor Whaling and Historical Museum was constructed in 1847, costing $7,000. It aims at providing education about the historical events that placed the village on the map.
The museum has amazing displays and some of them the lives of the whalers and the history of Sag Harbor before the depletion of the whale trade began.
The building used to be under the ownership of whaling ship owner Benjamin Huntting II and his family before it became a museum.
Today, the museum is credited as a national gem and it also features contemporary displays of local culture.
Address: 200 Main St, Sag Harbor, NY 11963, United States
2. Explore the Marine Park
Do you want to appreciate the beauty of Sag Harbor or indulge further in the history of the village? If yes, visit the Marine Park.
Marine Park is home to many different boats, it also has a memorial. The memorial is in honor of the locals who have served during World War II, and it would interest you to know that this is not the only memorial in the park.
There are memorials in the park that lists those who were soldiers in the Korean and Vietnam wars. Aside from the many different historical sights in the park, you can also explore many photogenic spots.
From the variety in boat styles to the beautiful sunset view from the docks, there is more than enough photographic scenery at the park.
Address: Marine Park Dr, Sag Harbor, NY 11963, USA
3. Make a reservation at the American Hotel
By booking a reservation at the
American Hotel
, you get an opportunity to get a cozy room while staying in a historical building.
This hotel came into existence during the peak of the whaling area, as it was constructed in 1846. The building was one whaling store and one part boarding house at that time.
It wasn't all rosy, because a period came when the building went through years of neglect. However, it was restored during the 1970s.
Today, eight rooms are open for reservations, and each of them has fantastic decor and unique antiques to make your stay memorable.
Apart from the little luxuries which the rooms offer, the hotel also has a restaurant that boasts an excellent wine list.
It is recommended you book the hotel ahead of time, but be aware that they only accept full payment with their bookings.
Address: 45 Main St #3012, Sag Harbor, NY 11963, United States
4. Stop at the Old Whaler Church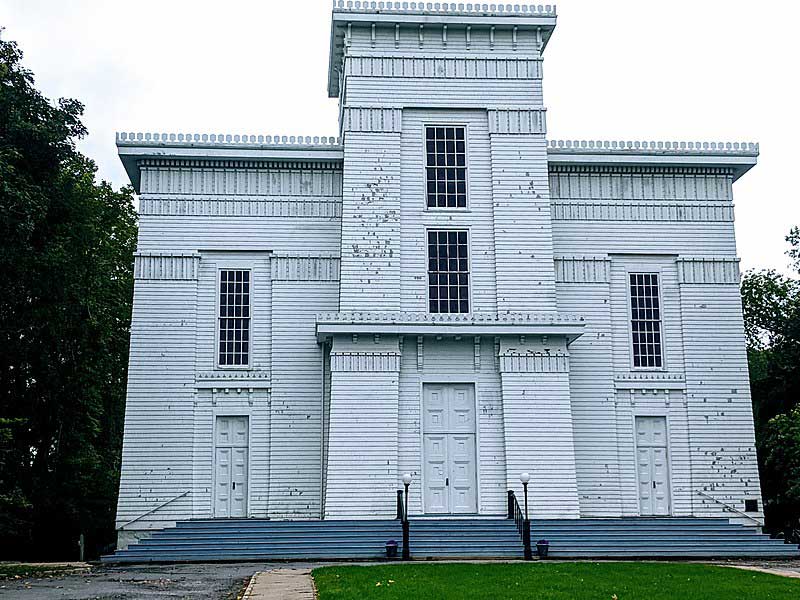 Also known as the First Presbyterian Church, the Old Whaler Church building is regarded as one of the oldest and most notable landmarks in Sag Harbor.
The building was constructed in 1844 in Egyptian Revival Style and its architecture has Greek Revival Style elements as well as a 185-foot steeple as a feature. It is sad though as a hurricane destroyed the steeple in 1938.
In 1944, the U.S. Department of the Interior named the church a National Historic Landmark.
Today, the church holds services every Sunday, and you decide to go on a historical exploration of this structure. It is one of the best things to do in Sag Harbor.
Address: 44 Union St, Sag Harbor, NY 11963, United States
5. Ply the waters through Sailacat Catamaran Cruises
One of the best things to do in Sag Harbor is to visit a village with a boat ride. So head over to Sailacat Catamaran Cruises if you want to have a memorable ride.
Sailacat provides only quality services for any event or guest, whether it involves renting a yacht or a boat. It does not matter if you choose a midweek service or weekend service, some pros come with either.
There is a ride option that lasts four hours, you can choose that if you desire. Perks like swimming in the ocean and you should book a weekend ride.
You can take another option: it is a simple two to four-hour ride on the yacht. So, even with the weekend booking, one can enjoy a smooth ride as well as absorb the beautiful views with the boat service.
6. Check out the Sag Harbor Historical Society
The Sag Harbor Historical Society is an essential place to visit for any historical fan in Sag Harbor. The landmark, now a museum, used to be a house owned by Annie Cooper Boyd.
It was managed by the Historical Society at one point causing it to be the museum it is today. This museum contains multiple artifacts and displays of interest.
You will find so much to see, from hundreds of documents to thousands of letters and even boxes worth of historical clothing. Even if that isn't enough, in the back area is a version of the whaleboat shop owned by William Cooper.
The museum also offers different options for any visitor.
Do well to join the public tours on Saturdays or Sundays or check out the lectures and exhibits. The tours take place anytime between 1 pm and 4 pm.
This answers what to do in Sag Harbor for some historical time, perfect for your bucket list of things to do in Sag Harbor, CA.
7. Shop at Wharf Shop
The Wharf Shop is a family-owned specialty toy and gift store located in the heart of Sag Harbor Village.
Having started and still existing on Hag Harbor's Main Street since 1968, Nada Barry and her daughter, Gwen Waddington, have owned this traditional toy store for over 50 years.
They have toys for all age categories, including puzzles, craft kits, games, science kits, stuffed animals, children's books, miniature dollhouse furniture, dollhouses, and more.
There are also Sag Harbor onesies and adorable outfits for newborns up to 24 months.
The grown-ups are as well taken care of, thanks to the available local and distinctive gifts, stationery, jewelry, and greeting cards.
Staff at Wharf Shop are ready and willing to help your shopping through suggestions and a unique mix of toys and gifts. As usual, they continue to offer free gift wrapping.
Operation hours are Monday – Friday (10:00 am – 6:00 pm), Saturday (9:30 am – 6:00 pm), and Sunday (10:00 am – 5:30 pm).
Address: 69A Main St, Sag Harbor, NY 11963-3012
8. Catch a show at the Bay Street Theatre
If you are looking for entertainment while visiting Sag Harbor, head over to The Bay Street Theatre.
First opened in 1991, the Bay Street Theatre is currently located on the Long Wharf. It is known as the Bay Street Theater and the Sag Harbor Center for the Arts in full, with the center aimed at grooming a love for visual and performing arts within the local community.
As a plus to being a theater, the center is also an arts education center as it gives both local and national artists a platform to be showcased.
There is a lot to enjoy with the theatre including a comedy club and an ever-changing of shows.
Address: 1 Bay St, Sag Harbor, NY 11963, United States
Texas holds some top US attractions and activities, check out the top things to do in Corning, things to do in Watertown and fun things to do in New Paltz for a memorable exploration.
9. Fun time at Foster Memorial Beach
Foster Memorial Beach is a town beach in Sag Harbor. It is commonly known as Long Beach and spans one mile on the Noyac Bay – do not confuse it with the town of Long Beach in Nassau County.
It is open for visitation; however, permits are required to enter Foster Memorial Beach between May 15 and June 25 from 9 am to 6 pm.
They allow dogs into the beach area but that should be only on the mapped out dog walk routes.
Foster Memorial Beach has amenities such as restrooms, showers, and sand wheelchairs all available for visitors.
Do add a visit to this beach to your bucket list of things to do in Sag Harbor, NY.
Address: 1000 Noyack-Long Beach Rd, Sag Harbor, NY 11963, United States
10. Stay a night or two at Baron's Cove
Do you want a comfortable room where you can relax and enjoy a view of the harbor while also being pampered? If yes, then make a reservation at the Baron's Cove.
At this resort, you have the option of having a room or suite. The major difference between the two is that you can get your deck when booking a suite.
This resort has great features, including a lounge with a bar that features a selection of cocktails, a saltwater pool with different amenities, and a restaurant located on the second floor that features local and fresh ingredients.
Interestingly, these are just a few perks that one can enjoy by staying at the resort.
Address: 31 W Water St, Sag Harbor, NY 11963, United States
11. Learn something new at Custom House Museum
Sag Harbor was a United States port of entry in 1789, with an increasing population involved in servicing coasters, whalers, and West Indian trade ships.
In the early 1790s, Henry Packer Dering acquired the property. He was Sag Harbor's first United States custom master.
The house was initially situated at the corner of Union and Church Streets before it was moved to its current site in 1948 by the Old Sagg-Harbour Committee to save it from destruction.
In 1966, the property was secured by Preservation Long Island (formerly the Society for the Preservation of Long Island Antiquities). Today, Custom House Museum is viewed as a reflection of the work and daily activities of Dering, his wife, and nine children.
This museum is open from Monday through Sunday (10:00 AM – 5:00 PM).
Address: Main and Garden Street, Sag Harbor, NY 11963
12. See modern art at the Monika Olko Gallery
Head over to the Monika Olko Gallery to check out the art scene of Sag Harbor's historic district.
Monika Olko Gallery is an awesome place to visit for any art lover, especially those into modern pieces.
You will see paintings, photographs, and even sculptures in the gallery as it features multiple modern pieces created by various artists from all parts of the world.
What makes the gallery so engaging is that its exhibitions are constantly changing and they represent not only veteran artists but rising stars too.
If any piece catches your attention, the gallery is open to consulting services for art purchases and commissions.
Address: 95 Main St, Sag Harbor, NY 11963, United States
13. See amazing art at Tulla Booth Gallery
Located in the Hamlet of Sag Harbor, the Tulla Booth Gallery features established, emerging and contemporary photography for visitors to see.
The gallery exhibits original and beautiful photography in black and white and color with the subjects cutting across flora, fauna, still-life, exotic travel, figurative lifestyle, landscapes seascapes, celebrity, and documentary photography.
Tulla Booth Gallery aims at presenting iconic images that break beyond their subject making them timeless and collectible.
You can art consulting service for home or office and an "Art on Site" service. House calls are good for the client as they provide the gallery with a scope of what the client needs to build a collection of art they cherish.
Address: 66 Main St, Sag Harbor, NY 11963-3006
14. Grab a bite of fresh seafood at the Dock House
If you wish to eat and buy the freshest seafood in Sag Harbor, head over to the Dock House.
The restaurant is located at the end of Main Street and offers an opportunity to get a beautiful view of the harbor with different yachts scattered about.
The Dock House is open on Mondays, Fridays, and weekends from 11:30 a.m. to 8 p.m. If you want to get some delicious seafood, they offer both raw and cooked good by the pound.
The restaurant serves awesome dishes and some of their best products would circle the shellfish, especially lobsters. Probably because of how fresh they get during the summer months.
If you are craving any specific type of seafood, check out their chalkboard list and see the catch of the day and the house specials.
Address: 1 Long Wharf, Sag Harbor, NY 11963, United States
15. Take a boat ride with Sag Harbor Charters
If you want to go on a boat cruise in this village, Sag Harbor Charters is a wonderful boat tour in the Hamptons.
They offer very comfortable and safe trips around Shelter Island where you can take in the beautiful bay and see the stately homes of the Hamptons.
The boat used for this tour is the "Marlinspike" – a 36-foot lobster yacht made of wood. It has plenty of shade, a swim ladder, a complete kitchen, and a bathroom. So, you can enjoy great services including lunch or dinner.
You will love any of the tours led by the Captain, Hagen, a longtime Sag Harbor resident who has been plying the local waters for over 50 years. He loves to and would share his knowledge with you and your guests.
You can also decide to go sightseeing, light tubing, light fishing, and swimming when you design your charter. Spend an hour or a full day experiencing the bay.
Opening hours are Sunday through Saturday, from 9:00 AM to 11:00 PM
Address: Sag Harbor, NY, USA
Planning to explore New York? Get the best of attractions and activities in Binghamton, Alexandria Bay, and Skaneateles for a fun vacation.
16. Enjoy Italian dishes at Il Capuccino Ristorante
Il Capuccino Ristorante is simply the best place to get both amazing pasta dishes and excellent wine choices while in town. It is also one of the top things to do in Sag Harbor.
This eatery, which made its debut in 1972 is known for its classic dishes and its old-style décor.
Except for Sundays, Il Capuccino Ristorante is open every day of the week, from 5 p.m. You can choose the take-out option if you would like and pick up your meal from the curbside.
Apart from the delicious food and wines, they also offer catering and private party services.
Address: 30 Madison St, #PO1438, Sag Harbor, NY 11963, United States
17. Have fun at Village of North Haven Playground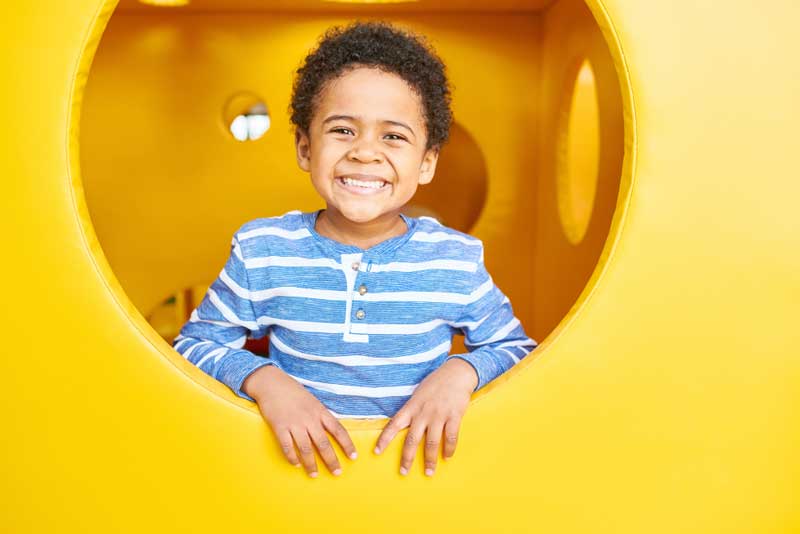 Village of North Haven Playground is a beautiful playground that treats visitors to a lovely fun time. Everyone is welcome here irrespective of age.
The playground has a lively nautical theme that would excite the kids in their world. Guests are invited to stop by and check it out.
Operation hours are from Monday to Friday and the time is 9 am to 4 pm.
Address: 335 Ferry Road, Sag Harbor, NY 11963
18. Get some burgers at LT Burger
You can have plenty of great eats in Sag Harbor, ranging from Italian dishes to fresh seafood. One class eatery you will want to visit in Sag Harbor is LT Burger.
Yes, at LT Burger there are various kinds of burgers with different meats, along with many other top American dishes.
This burger place is located in the middle of Main Street close to the Sag Harbor shopping cove. You can enjoy a variety of burgers at the eatery including turkey and even some vegetarian options.
Not just about burgers, LT Burger has an amazing selection of sides like desserts and smoked gouda fries, such as fried Oreos.
The eatery is open Sunday to Thursday (11:45 a.m – 10 p.m) and on Fridays and Saturdays (11:45 a.m. to 11 p.m).
Apart from these schedules, the eatery also makes brunches from 11:45 a.m. to 3 p.m. during weekends.
Address: 62 Main St, Sag Harbor, NY 11963, United States
19. Uptown Pilates Sag Harbor
Uptown Pilates Sag Harbor has a mission to provide the best quality Pilates instruction. They do that in a studio that speaks unmatched stylishness.
This spa and wellness center boasts of unwavering instructors in their dedication to the clients and to the original Pilates method they teach and practice.
You will have a combination of feeling your body strengthened and the pleasure of practicing Pilates in such an ideal environment.
The spa is open on Mondays, Tuesdays, Fridays, Saturdays, Sundays and the time is 8:00 AM – 2:00 PM. Spending a day here is one of the best things to do in Sag Harbor, NY.
Address: 126 Main St Floor 2, Sag Harbor, NY 11963-3007
20. Eat fine at Estia's Little Kitchen
If you want to try the best eats in town, head over to Estia's Little Kitchen.
Estia's Little Kitchen offers American dishes with influences from the southwest, and there is an option to enjoy breakfast, lunch, or even brunch while there.
Open all days of the week from 9 a.m. to 3 p.m, except Tuesdays, you can always enjoy a variety of breakfast and lunch dishes at Estia's Little Kitchen. If you visit the cafe on Fridays and Saturdays, try their dinner meals from 5:00-8:00 p.m.
There is a wide range of options at Estia's Little Kitchen, but certain items are not available after certain times. They also have a premium selection of juices, coffee, and even cocktails.
You would also see the roadside cafe in the outer areas of Sag Harbor or you can reach out to the staff for their takeaway services.
Address: 1615 Bridgehampton-Sag Harbor Turnpike, Sag Harbor, NY 11963, United States
21. Sag Harbor must-do: Sag Harbor Excursions
Located in the heart of the Hamptons, Sag Harbor Excursions provides captained charters and sunset cruises for patrons.
Here, visitors depart from a secluded harbor into the setting sun, sitting back in the cozy bean bag chairs on the roomy bow of a custom 30′ picnic cruiser.
You are welcome to bring in a few good friends, while the vessel is captained on the calm bay waters around Sag Harbor and Shelter Island.
Address: Sag Harbor, NY, USA
22. See a movie at Sag Harbor Cinema
By heading to the Sag Harbor Cinema, you have an opportunity to enjoy a film while visiting a historical spot at the same time.
If not for a fire attack that destroyed this theater back in 2016, Harbor Cinema would have been one of the older buildings in Sag Harbor to date.
It took years of deliberation, planning, and hesitation before the building reopened in June 2021. One special thing to note about the cinema, other than streaming films from different periods, is that one can become a member.
There are all kinds of perks to becoming a member of Sag Harbor Cinema aside from just getting discounts for services.
As a member of the Sag Harbor, you can access certain areas, depending on the level of membership you've purchased.
Aside from memberships and public screenings, the cinema is also available for rentals for different events. Do add this item to your list of fun things to do in Sag Harbor, NY.
Address: 90 Main St, Sag Harbor, NY 11963, United States
23. Go Sunbathing at Main Beach
In search of what to do in San Pedro, NY?
One of the many beaches you can visit in Sag Harbor is the Main Beach. Located within Southampton Town, this beach is so different because it requires permits.
If you want a short visit to the beach, you can go for daily passes during the weekdays. Apart from daily passes, there are seasonal permits for senior citizens, residents, and non-residents.
A good time to visit the beach is around 10 a.m. to 5 p.m, because the lifeguards are on duty, but you can stay until 9 p.m.
Please remember that there are a fair amount of restrictions before you visit this beach. These restrictions include the forbidding of amplified music, camping, and bonfires.
As a positive, the beach allows pets except for April the 1st to October the 1st. Spending some time here is amongst the top things to do in Sag Harbor, NY.
24. Havens Beach
Havens Beach is a public beach on Sag Harbor Bay and its only beach.
The beach is a lovely Peconic Bay treasure, with a distant view of Shelter Island's coast and sailboats on the sleek bay waters.
Amenities of Haven Beach include a gazebo, wheelchair-accessible bathrooms, and a playground.
Haven Beach is a Tier II beach. Fires, alcohol, and cars are prohibited on the beach.
Address: Havens Beach Rd, Sag Harbor, NY 11963, United States
25. American Beauty Cruises & Charters
American Beauty Cruises & Charters is one of the most well-known Hampton boat rides and rentals as a result of offering private charters and ticketed open boat rides.
Besides private boat charter, they offer 90 minutes nature cruises and 2 hours sunset cruises.
American Beauty Cruises & Charters has existed since 1992 and has been of the unique attractions in the Hamptons.
American Beauty II is built 44 feet for sightseeing and a party boat. Amenities include shade areas, bathrooms, and several seats for a comfortable cruise.
Take a boat ride with American Beauty II and let them show you the city in a new way.
Address:Long Wharf, Sag Harbor, NY 11963, United States
New York presents breathtaking attractions and activities, explore some of its fun cities, here are guides on things to do In White Plains, Cold Spring, Saugerties, and Ellicottville.
Plan your trip to Sag Harbor
Sag Harbor is home to many historical moments, especially during the whaling period. As a village that sits right by a bay, there are plenty of historical landmarks, including an old church and a house-turned museum.
Start making plans to visit Sag Harbor as your next destination, you'll learn some interesting maritime history and there are lovely hotels for you to lounge.
Have a great trip!