Des Moines is the capital city of Iowa, United States of America. No city can boast of being romantically adorned like Des Moines.
In Des Moines, you will find entries and restaurants, all charming with a promise to give you a delight. Some of them include fine Italian cuisine like Centro and elegant steakhouse like 801 Chophouse.
You will love to visit award-winning southern Italian, French and Mediterranean fare at the Apostol. I tell you, there are so many unique things to do in Des Moines and you will not get bored in this city.
Also, locate the Scala House and tapas which is situated at the Stuffed Olive.
Let's explore Des Moines attractions as well as the best things to do in Des Moines today.
Things to Do in Des Moines, IA.
1. See the Capitol Building
Des Moines is the capital of Iowa. In this city, you will find the Capitol building and the Capitol grounds which is one of Des Moines attractions.
A visit to the capitol building is given to anyone who visits the Iowa State Capital.
Each guided tour lasts for only an hour and the tour begins from the ground floor of the rotunda where the gift shop is located.
The capital building is an old building whichwas built between 1871 to 1886.
You will love the 19th-century architecture, the time works of art, the marbles and the carvings used in making this edifice magnificent.
Address: 1007 East Grand Avenue, Des Moines, Iowa.
2. Pappajohn Sculpture Park
The John and Mary Pappajohn Sculpture Park is a 4.4-Acre park which is located on the Grand Avenue in downtown.
This park was opened in the year 2009 and is home to more than 20 sculptures, all of which were made by reputable artists.
All the work of Arts in Pappajohns is donated to the Des Moines Art Center and this donation made is the largest the Art Center has ever received.
You can visit the site between April to October, there you will find tour guides who are ready to guide you.
You can rent the park if you want to use it for a special event.
Address: 1330 Grand Avenue, Des Moines, Iowa.
3. Des Moines Performing Arts
One of the fun things to do in Des Moines is a visit to the Des Moines Performing Arts. This is a nonprofit arts organization that operates the Des Moines Civic Center.
The Des Moines Civic Center is located on Walnut Street with a seating capacity of about 2,735 persons. Des Moines Performing Arts was established in 1979 by a group of local business leaders.
Today, this organization produces some amazing shows, these include end series like the Dance series, the Will Broadway Series, the Blue Shield family Series, and the Wellmark Blue Cross.
It also aided in the restructuring of the Downtown area, making it more alive by bringing great performers like Victor Borge, Preservation Hall Jazz Band, Sarah Vaughan and so on, to perform in the city.
Other places in which Des Moines Performing Arts operates apart from the Des Moines Civic Center include the Stone Theatre, the Temple Theatre and the Cowles Commons.
You can spend a date night here with your partner by watching a performance performed by this organization.
Address: 221 Walnut Street, Des Moines, Iowa.
4. Science Centre of Iowa.
The Science Centre of Iowa is a hands-on science facility. It has an Imax theatre and a planetarium. You can find the center where it is located on West Martin Luther King Jr. Parkway which is just at the West bank of the Des Moines River.
The Science Centre which is housed in a complex 110,000 square foot long in the downtown area also has education labs and science-based galleries.
IMAX theatre is dome-shaped and it can seat 216 people. They offer educational programs and outreach like preschool visits, school visits, overnight adventures and many more.
Some nights, they host special events like classes, family nights, workshops and IMAX events.
Address: 401 West Martin Luther King Jr. Parkway, Des Moines, Iowa.
5. Splash
Splash is a seafood restaurant and an oyster bar which is located in a historic Homestead Building that was renovated.
Though no one has tasted heaven and we can't find an earthly comparison, the artistic food served in this restaurant taste like heaven. In splash, you will find aquariums and magnificent murals which would make you also love the environment.
Splash serves six different kinds of oysters plus several fishes they source from all over the globe.
Most of these dishes arrive daily from places like Key Largo, Honolulu, Seattle and Boston. Their oyster is gotten fresh and alive from the cold waters of New England bays and the Pacific Northwest.
The name of the Chef in the house is Chef Dominic Iannarelli, one of the best on earth. He treats all his ingredients with respect.
Probably, that's why the seafood comes out succulent, bursting with flavors and very perfect. Splash also offers more than 450 bottles of wine. You will find one that suits your taste on the list.
Come with your partner for truly, this is a nice place to take the one you lovely on a date. This is a nice addition to your checklist of coolest things to do in Des Moines.
Address: 303 Locust St, Des Moines, Iowa.
6. Restaurant on Court Avenue (ROCA)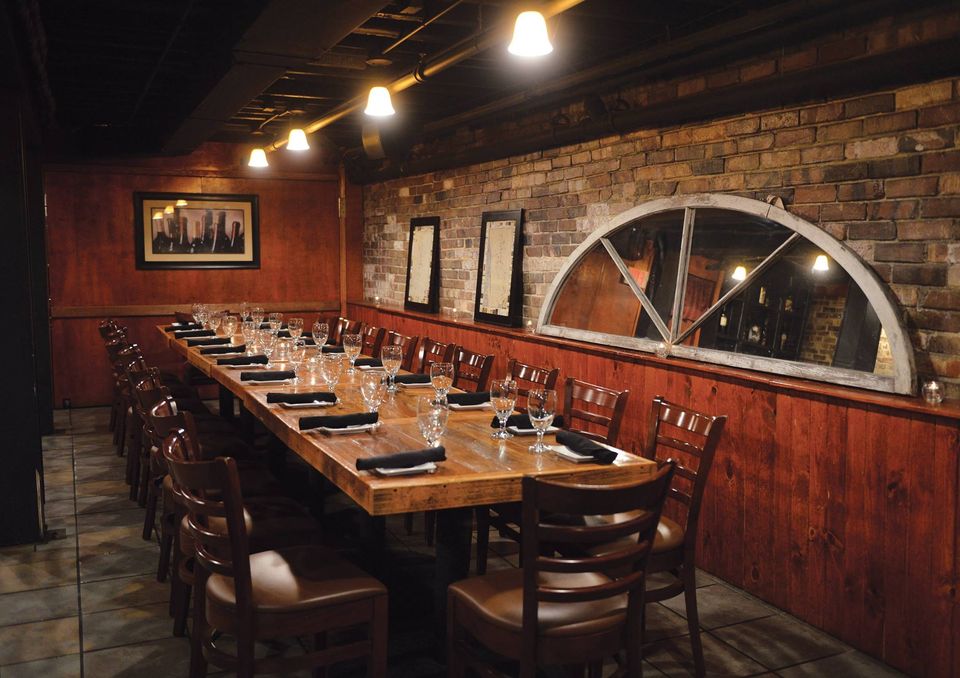 Restaurant on Court Avenue (RoCA) is situated in the Historic Court Avenue District at downtown Des Moines.
With a fine and charming environment, you will love the exposed brick walls and the eye-catching sculpture made using bottles that were used in designing the restaurant.
The restaurant has a bar, a lounge and the main dining room each with a distinct atmosphere. You can eat in any of them.
Chef Aaron Holt, the great chef of the house turns so many of the popular foods in America into something that tastes better.
Some of the dishes you will find on their menu include delectable American cuisine which has subtle touches of French and Italian.
You will also find foods like Ribeye skewers marinated in hoisin sauce and pork chops stuffed with provolone, prosciutto, apple caponata, whipped potatoes, shallot and green beans
You will truly love all the food on their list. Also check out their wine and beer list  they've got the best there.
Address: 208 Court Ave, Des Moines, Iowa.
7. Iowa State Historical Museum
One of the best things to do in Des Moines is to pay a visit to a Museum and the Iowa State Historical Museum is one of Des Monies attraction which got you covered.
The Iowa State Historical Museum is a Museum that is dedicated to displaying exhibits that shows the growth of the state of Iowa.
It is located on East Locust Street and the collections which you will find inside this museum includes historical documents and artifacts.
You can also view exhibits in the Museum like the Rand McNally Globe and Wings over Iowa. Students can enroll in the educational program which the Museum made available. The museum offers a guided tour (known as the collection tour) to all her visitors, it spans fo an hour.
During the tour, you will be educated on several collections of artifacts in the museum, and you will be told how it is stored.
Certain places in the museum is free for rent. For instance, you could hire the museum auditorium for lectures, the classrooms for a meeeting, and the atrium for receptions and parties.
Address: 600 East Locust Street, Des Moines, Iowa.
8. Salisbury House and Gardens
The Salisbury House and Gardens is a 1920s mansion which is beautifully furnished and has a botanical Garden.
This historic mansion is located on Tonawanda Drive and you will find an art Museum, a library, and a concert venue in it.
Its garden is quite beautiful and it is rated as one of the top romantic Des Moines, Iowa attractions. If you love to go close to nature, this should definitely make your list of fun things to do in Des Moines today.
The original owners of the building are Carl and Edith Weeks, who built this Salisbury House according to the pattern they say is a 15th Century kings House in Salisbury England.
Some of the arts you will find in the Salisbury House include decorative art, fine art, musical instruments and the Weeks' collections of books.
During special seasons, the Salisbury house plays host to some special events like dinners, yoga in the garden, book clubs and concerts.
You can rent the house for functions like parties and weddings which are private.
Address: 4025 Tonawanda Drive, Des Moines, Iowa.
9. World Food Prize Hall of Laureates
The World Food Prize Hall of Laureates is a Museum and also an educational center that is situated in a building that was formerly Des Moines Public Library Building.
This museum is dedicated to a Noble Peace Prize winner Dr. Norman Borlaug and the programs which he creates in his fight against hunger.
The facility itself has so many sections which include a gallery, a ballroom, a garden, an educational exhibit area and so many other interesting places.
You can rent the rooms and the garden if you desire to hold special programs in them like parties, conferences, weddings and board meetings. During holidays, they offer public tours and school tours for the kids.
Address: 100 Locust Street, Des Moines, Iowa.
10. Blank Park Zoo
Kids love the zoo, and one of the unique things to do in Des Moines with kids is to visit the Blank Park Zoo.
Located on the 9th Street south of downtown Des Moines, the Blank Park Zoo is a zoological park. The Park was first opened in the year 1966 as the Des Moines Children's Zoo.
Today, this 25 acres land space is more than just a zoo, rather, it is dedicated to education and conservation. It's worthy to note that the Blank Park Zoo is the only accredited zoo in the state.
Some other interesting features of the zoo include large exhibits like the Discovery Centre which has so many sections like the Free Range Aviary, the cave, and the Meredith Alpine Exhibit.
Other exhibits you will also find in the Zoo includes the Aquarium of the Discovery Center, the African Boardwalk and the Davis Kruidenier Australia Adventure.
It is a perfect spot for a family vacation. The kids will truly love to see animals like the lion, tiger, zebra, monkeys, chimpanzees and lots of other animals which live in this zoo.
Address: 7401 SW 9th Street, Des Moines, Iowa.
11. Better Homes and Gardens Test Garden
Another place to get close to nature is the Better Homes and Gardens Test Garden and this will make a good addition to your list of what to do in Des Moines Iowa.
The Better Homes and Gardens Test Garden is an outdoor photography studio, a display garden, and also a test garden which is located on Locket Street right next to the Meredith Corporation.
It is especially the Test Garden for Better Homes and Gardens Magazine and website.
The garden has 22 variety of garden spaces, one of which is the Prairie Garden which has perennials like the goldenrod, the Path Garden which has a flagstone path alongside its perennials.
You will also love the Shade Garden and the Woodland garden where you will locate hostas and other ground plants. The garden is free for rent for special events like corporate meetings, weddings, and parties.
Address: 1716 Locust Street, Des Moines, Iowa.
12. Aposto at the Scala House
Housed in a century-old Victorian Mansion, Aposto at the Scala House is a very refined and elegant restaurant that has a fully stocked wine cellar.
The building which houses this fine restaurant is situated right in the Historic Sherman Hill Neighbourhood District that is downtown of Des Moines.
Aposto at the Scala House was founded by Tony Lemmo who is, today, an award-winning restaurateur.
The wine they serve in this restaurant is seasonal and they are gotten from Mediterranean Fare, French and south of Italy. The food they serve is made by their world-class chef using locally sourced ingredients and regional produce.
Consider going on a date with your partner to this restaurant. While you are there, order a cuisine alongside any of the wine you fancy. They offer champagne too.
The Aposto at the Scala House offers the only dinner and they are open from Wednesday to Saturday with exception of monthly dinners.
Address: 644 18th St, Des Moines, IA 50314.
14. Bubba
Another great place to include in your list of places to visit in Des Moines is Bubba.
Bubba is a family-owned and operated restaurant, they serve the very best dishes, and their setting is inviting.
In the restaurant, you will find interesting artworks, crystal chandeliers with beautifully designed chairs and backboards. All these give it a romantic atmosphere.
On their menu are classic south dishes like fried green tomatoes, shrimp and grits, deviled eggs, meatloaf, gumbo, fried chicken and waffles. There is also the southern cocktails which you can take alongside the above dishes.
You can get lunch and dinner from Bubba from Monday through Sunday with an exception of Saturday. Because on Saturday night, they offer only dinner.
Address: 200 10th Street, Des Moines, IA 50309.
15. Tasty Tacos
The tale of Tasty Tacos goes as far back as more than 50 years ago. It all started with Grandma Mosqueda who passed the secret that made her flour tacos extraordinary to her grandchildren.
She never knew that the enterprise will grow to become as great as it is today. With just a recipe and an idea, the Mosquedas have more than five restaurants that draws the world to themselves.
In this restaurant, you can get a taste of their tacos (deep-fried and filled with lettuce), plenty of cheese and very tasty meat.
They have a slogan which is "fast service, not fast food". This shows how much they care about the health of their customers.
You will find enchiladas, burritos, tacos, and every other everyday Mexican street food in the restaurant. They all taste different and are made so fresh and delicious.
It is no surprise to any resident of Des Moines the reason why Tasty Tacos is still voted one of the best eateries in Des Monies for years now.
Address: 1418 E. Grand, Des Moines, Iowa.
16. Fong's Pizza
Now, to a pizza on a class of its own, let's talk about the pizza Fong's Pizza bar and pizzeria offers.
Fong combines their fabulous pizzas with craft beers, ongoing karaoke and tiki drinks. All these must-have magic in them because they keep attracting troops of visitors to this bar.
The Pizzas are normally filled using Chinese fillings. You can request to have your pizza with Moo Shu Pork, Crab Rangoon, Teriyaki Beef and any other wonderful combination you want to try out. Definitely, each combo tastes different and amazing.
Truly, your taste buds won't forget the tasty experience it will have in this place. This should make your list of fun things to do in Des Moines.
Address: 223 4th St, Des Moines, Iowa.
17. Christopher's
One of the long-standing restaurants in Des Moines, Christopher's, has been dishing our extraordinary cuisines to the community for more than 50 years!
Christopher's is renowned in Des Moines and other parts of the United States for its impeccable hospitality.
Its wines are gotten from all over the globe and Italian-American cuisine which you will agree with me that it has no rival.
Some of the foods they serve in this restaurant include classic dishes like meatballs and spaghetti, olive chickens, oven-baked ribs as well as pan-fried walleye.
They have a full-service bar where you can get a wide range of wines including locally sourced wines and global wines.
You will be interested in the beers they have to offer, especially, the craft beers. They also offer handcrafted cocktails, and restaurants cater for events and functions that are private.
In some cases, they prepare dishes that are not on the menu. The restaurant is open from Monday to Sunday.
Address: 2816 Beaver Ave, Des Moines, Iowa 50310.
18. 801 Chophouse
801 Chophouse is an elegant restaurant that is situated right at the heart of downtown Des Moines and is one of the places you should include as your top things to do in Des Moines.
Its wine list is world-class and the cuisine they make is an award-winning one. What better place to take your lover for a date than this intimate and romantic eatery?
801 Chophouse is one of the highly-rated restaurants in Des Moines when it comes to hospitality. Having been founded in the 1920's it quite amazing how it still keeps up with the times.
Some of the dishes they serve in this restaurant include fresh seafood, salads, steaks, peculiar dishes like half shell and oysters, king crab legs, and Maine lobsters.
You can enjoy all this while taking a sip of any of the wine in their collection. Some of these wines include scotches, imported spirits and exclusive small-batch bourbon.
They also give room for special events and functions of up to 48 guests in attendance as they do have semi-private and private dining rooms.
801 Chophouse serves only dinner and they are open every day of the week.
Address: 801 Grand Ave #200, Des Moines, IA 50309.
19. Des Moines Art Center
Founded in the year 1948, the Des Moines Art Centre is home to so many collections of sculptures, modern arts and painting. This is amongst Des Moines attractions and should make your list of best things to see in Des Moines.
It is located on Grand Avenue which is just downtown of Des Moines. The building itself is a marvel, as it was designed by a master architect known as Eliel Saarinen.
Eliel Saarinen used two architectural styles in building the Centre. They are the Art Nouveau style and the Art Deco style.
The center also has permanent collections which you will see anytime you visit the Center. Some of these works are arts made by popular artists like Rodin, Monet, Matisse, O'Keefe and so many others.
Temporary exhibits are displayed separately from the permanent ones and they are usually displayed in the main gallery. Some of these arts stay for up to three months before they are returned.
In addition to the main building, you will find some sculptures which are kept outside in the rose garden.
Address: 4700 Grand Avenue, Des Moines, Iowa.
20. Tacopocalypse
Sam Auen, a man with a colorful character took to a street food, like tacos, to bridge something that would make people travel miles just to enjoy it.
ICBINBB is made with Chihuahua cheese, Bacon Chorizo, Poblano Potatoes, and Scrambled Eggs.
All these were rolled together into a huge flour tortilla, then with the house gravy and bits of breakfast sausage, it is drenched. There are options for vegans and vegetarians in the menu.
Address: 407 East 5th Street, Des Moines, Iowa.
21. Jasper Winery
View this post on Instagram
Established in the year 2000, Jasper Winery began when Jean and Paul Groben planted grapevines right outside of Newton.
They only moved the winery to George Flagg Parkway in downtown Des Moines when the business grew in 2008. This is the current location now if you wish to locate them.
If you want to be in on a wine trait, they should definitely be one of the top things to see in Des Moines.
The winery has tasting rooms. In these rooms, the visitors are allowed to have a taste of some of the wines they made from the grapes and vine which came from their various vineyards located at several parts of the state.
They offer tours and tasting experiences at various levels. Some of them include an educational VIP Tasting and Tour which lasts for 90 minutes.
Wine and chocolate pairing or wine and cheese pairing are some other tasting experiences Jasper Winery offers.
The winery also plays host to certain events like jewelry classes, summer concert series, and so forth.
Address: 2400 George Flagg Parkway, Des Moines, Iowa.
22. East Village
The East Village is an area that is bounded on the south and the west by the Des Moines River, on the East by the East 14th Street and on the North by the Interstate 235. East Village is both a commercial and a residential district in downtown Des Moines.
It is in the East Village that you will find the Iowa State Capitol, the State of Iowa Historical Museum and so many other notable buildings.
You will also find buildings that are listed on the US National Register of Historic places such as the Hohberger Building, Northwestern Hotel, Municipal building and so many others.
History shows that there was once a time that so many of these buildings were scheduled for demolition, but the exercise stopped because of the intervention of the citizens.
Today, some of those buildings are used as shops, restaurants and residence buildings.
This area of Des Moines is never quiet as it plays hosts to a lot of events.
23. Greater Des Moines Botanical Garden
Located on Robert D.Ray Drive, just at the east bank of the Des Moines river, Greater Des Moines Botanical Garden is a botanical garden that covers a 14-acre lab space. This is one of Des Moines point of interest and should make your checklist of best things to do in Des Moines.
The garden was opened in 1939 as the city's greenhouse. Later on, in the year 1979, it was transformed into the Botanical Garden Facility, which is what it is today.
You will be missing a lot if you leave Des Moines without visiting the Greater Des Moines Botanical Garden because it is one of the most attractive spots in the city.
You will see on display right in the garden more than 1,200 varieties of plants.
Some of the collections you will find here include the Orchid, Bonsai, Amaryllis and so many others.
The garden sometimes hosts events right in the garden such as Story Sprouts, Yoga at the Garden, Fall Gardening and Grain Growers – An Apple a Day.
Address: 909 Robert D. Ray Drive, Des Moines, Iowa.
24. Downtown Farmers' Market
The Downtown Farmers' Market normally holds along Court Avenue. Court Avenue is in the Downtown Historic Court District of Dad Moines.
Truly, this market has been connecting both the urban and rural communities in Iowa for more than than 40 years.
In the market, you will find craftsmen, farmers, bakers and over 300 artists. The farmers who are found in this market all come from 58 counties in Iowa.
Some of the things you could buy in this market include fresh fruits, eggs, cheese, vegetables, flowers and herbs etc.
You can also buy fishes and varieties of meats like pork, chicken, goat, beef, lamb and turkey.
At certain seasons of the year, the market host specials events like festivals where several guest artists will be invited.
Address: 300 Court Avenue, Des Moines, Iowa.
25. Proof
"The proof of anything silences all argument". Proof, the restaurant, seems to echo this statement. This should make your list of "what to do in Des Moines today".
Chef Sean Wilson makes the delicious meals that keep them at the top. He creates world-class dishes using locally grown produce and some seasonal ingredient gotten from North Africa and the Mediterranean.
Together, he combines them to make dishes that blow the mind of their customer.
I bet you haven't eaten some of her dishes. Their menu includes roasted bone marrow, watermelon tartar, mushroom ragu, and so much money.
The menu keeps changing and this gives the customer a chance to experiment. I suggest that you begin your good tour from this point.
Every Saturday of the month, Chef Sean cooks a dish that comes from his imagination.
It is a fixed price six-course meal. No one knows what he is going to cook next!
They also have one of the best wine list collection in the State and most of these wines are from the Mediterranean countries. So, a tour here would make your day and should be one of your things to do in Des Moines today.
Address: 1301 Locust Street, Des Moines, Iowa
26. Terrace Hill
Terrace Hill is the official residence of the Governor of Iowa. It is located on a hill that overlooks downtown Des Moines and is today one of Des Moines' points of interest.
Terrace Hill goes by many names. Some of these names are the Iowa Governor's Mansion, the Hubbell Mansion and the Benjamin F. Allen House.
The architectural design of the building is the Second Empire style of architecture. It was declared a US National Historic Landmark in the year 2003.
It is called the Benjamin Franklin Allen House because this 18,000 square foot mansion which has a tower that is as high as 90-foot was built by him in 1869.
Visitors are allowed to visit the mansion under guidance.
Inside the mansion, you will find both permanent collections and some exhibits which are just there temporary.
Address: 2300 Grand Avenue, Des Moines, Iowa. 
27. Americana
Located in downtown Des Moines, Americana is an urban restaurant and lounge which serves some of the best contemporary New American and European cuisine.
From the lounge, you can see the Pappajohn Sculpture Garden which is one of the top Des Moines attractions.
Americana offers more than just food, they offer the guest drinks that will help them relax before and after eating.
If you will like a romantic getaway with your loved one, this should make your checklist of what to do in Des Moines.
In the menu, you will find dishes like prime steaks and chops, Asian-inspired sharing plates, gourmet burgers, fresh salads and sides and so many other delicious desserts.
They also have a full-service bar where you can have the best wines and beer. You could request for handcrafted cocktails, craft beers, brews on tap and any of the wines from their local and global collection.
The eatery offers only lunch and dinner and they are open every day of the week.
Address: 1312 Locust St, Des Moines, IS 50309.
28. Centro
You will find Centro in the downtown of Des Moines in an ex-Masonic Temple that has been masterly restored.
Centro is truly one of the city's very popular restaurants and also a great spot for a date. If you are visiting Des Moines with your loved one, this should make one romantic spot, surely a nice addition to your checklist of what to do in Des Moines.
Its menu shows that it specializes in Contemporary Italian-inspired cuisines which are made by the two house chef, chef Jon Baker and Chef George Formaro.
Some of the dishes they offer are Mama's Meatballs, pork show Milanese, Italian meat-and-cheese plate and cheese-and-prosciutto-stuffed chicken.
The atmosphere is truly living, and it is a perfect place for grabbing a drink and enjoying an intimate course meal with your loved ones.
Visit Centro for brunch, lunch, and dinner. They are open every day of the week.
Address: 1003 Locust St, Des Moines, IA 50309.
29. Django
A downtown brasserie that is located on Locust Street, the Django is a restaurant in Des Moines with a very charming and inviting setting.
Its casual setting makes it a family-friendly eatery. You will truly love their French dishes which are prepared by using local produce and seasonal ingredients.
Some of the dishes in their menu includes Beef Bourguignon, Bouillabaisse, Lobster Spaghetti, Filet Rossini and Seared Sea Scallops.
They also have a very fine wine list collection.
Django is open for lunch and dinner all through seven days a week.
Address: 1420 Locust St, Des Moines, IA 50309.
30. Flying Mango
Flying Mango is a restaurant equipped with an open kitchen that will offer catering for any event, from romantic dinners for two to wedding events.
The owners of the flying mango are Michael Wedeking and Suzanne Van Englehoven. It is also operated by the two of them.
Some of the dishes which they feature in their menu include smoked brisket, seated yellowfin tuna, Lime and garlic chicken, cajun catfish and Memphis style ribs.
Address: 4345 Hickman Rd, Des Moines, Iowa 50310.
31. Irina's Restaurant and Bar
Irina's Restaurant and Bar is a family-owned and operated restaurant whose specialty is on traditional Russian and American Food.
They have a great menu that features American dishes like fresh salads, hearty burgers, and prime steaks.
You will also love their Russian sausages like Moscow Filet, Wellington Salmon, pork shashlik and beef-stroganoff.
Don't forget to enjoy these dishes with any of the fine wines they offer.
Address: 2031 Rockyln Dr, Urbandale, Des Moines, Iowa 50322.
32. Johnny's Italian Steakhouse
Johnny's Italian Steakhouse is situated strategically just a few minutes away from the Des Moines International Airport, right there on Fleur Drive.
It is a classic steak house that serves prime steaks and several other assortments of Italian cuisine and seafood.
Apart from the steaks, they serve varieties of fine wine too. You will truly love this place. They serve only lunch and dinner from Monday to Sunday every week.
Address: 6800 Fleur Drive, Des Moines, Iowa 50321.
Plan aTrip to Des Moines
Des Moines has an equal proportion of places that will feed your eyes and a lot of restaurants for your stomach.
A visit to this place will make you wish to make it your home. You can visit any of its amazing restaurants which will get you a fun and romantic getaway with a loved one.