In search of the best and most fun things to do in Yellow Spring, Ohio?
In Yellow Springs, you will see various secluded cool places at different corners – the type you wouldn't find anywhere else.
This den of attractions is situated in Greene county in Ohio. It is today referenced as the hippie city of Ohio mostly because of its humility-filled style of life and open culture.
Almost 3,800 people live in this town. Even though it might look out of place for you to decide on fun things to engage in, it houses lots of tourist spots, including art galleries, trails, and magnificent views of nature.
This tourist destination encompasses a lot of attractions for both the locals of the area and guests. It sure always leaves one with a memory that is never forgotten.
Are you planning an exploration of Yellow Spring? Let's explore the top things to do in Yellow Springs, Ohio.
Things to Do in Yellow Springs, Ohio
1. Glen Helen Nature Preserve
Glen Helen is a local but pretty view. You could easily drop by and have a fantastic time alone or with friends.
It has the best sights in the whole of Southwest Ohio and, as expected, receives lots of visitors all year round. Exploring this attraction is one of the best things to do in Yellow Springs, Ohio.
Glen Helen, a charitable institute, is responsible for looking after this Preserve which covers 1,125 acres of land. The attraction also has a collection of footpaths of 15 miles.
400-year-old wildflowers, limestone cliffs, waterfalls, trees, and overhangs can be seen when one hikes or strolls through Glen Helen Nature Preserve.
The perky yellow spring, whose name is the same as this serene town, is among its unique top features. It used to be a meek habitat for many people who first lived in America.
There are also avenues for visitors to learn a few things and even attend special classes about flora and fauna. Often, occasions are hosted in the Preserve.
A raptor area is also in the attraction; for taking care of birds before releasing them.
Address: 405 Corry St, Yellow Springs, OH 45387, United States
2. John Bryan State Park
Do you like biking? If yes, then you should certainly drop by John Bryan State Park.
The cool breeze that greets you as you transverse the corners of this secret spot is magnificent. Numerous bikers love coming here because of the unique limestone gorge it houses – the reason it is now referred to as the utmost scenic Park in Ohio west.
Ensure your bike is in perfect shape before venturing into this adventure. Going biking in this Park is one of the fun things to do in Yellow Springs, Ohio.
Address: 3790 Ohio 370, Yellow Springs, OH 45387, United States
3. Dino's Cappuccinos
Do you like to take your strolls with a cup of coffee? Dino's Cappuccinos is here to fulfill your desires. One unique property of the enterprise is that although it has a small interior, it is conspicuous and has a seating zone at its back, particularly for the warmer seasons.
The shop's workers treat its customers nicely and enthusiastically—no wonder the place thrives with people at all times.
Their chocolate Buddha and salted caramel mocha are out of this world; you should try either or both of them. Their numerous drink sections and natively prepared pastries are enough to keep you revisiting.
Drop by with friends and treat them to an amazing coffee; the memory will live forever with them.
Address: 225 Xenia Ave, Yellow Springs, OH 45387, United States
4. Young's Jersey Dairy
When this place was founded in 1869, it was just a red ban. Shortly after the Second World War's end, Hap Young bought off the ban and resided there for ten years alongside his three sons.
They initially only grew the grains and milked the cows but, after a while, began to market the milk products to the public. But currently, it has become a den for cheese and ice cream and has constantly attracted lovers of these products in the town.
They market these products not just to get people to buy them but to spice up life and add color to the lives of their customers.
When the atmosphere is warm, you can embark on a bike tour. During winter, you could participate in the MOOlker match and be rewarded with a bucket full of home-produced ice cream. You can also attend the Pumpkin Festival, which takes place every year during the fall.
Address: 6880 Springfield Xenia Rd, Yellow Springs, OH 45387, United States
5. Richard P. Eastman Covered Bridge
This Yellow Springs attraction was constructed in 2014, spanning up to 24 meters. It was built using one of the top designs available within the middle and later stages of 1800. The Howe Truss encompasses a bicycle weather vane and a cupola.
Various other amazing spots surrounding it due to its strategic location and other close-by cities in Yellow Springs rub off on it, giving it the splendid vibe tourists get whenever they explore the area.
It also contributes to the decorative and attractive appearance of the river whenever it is driven across during the daytime.
You should drop by this fantastic place, especially if you love enclosed bridges and biking. However, it would be best if you don't park your motorcycle close to the bridge.
Address: Little Miami Scenic Trail, Yellow Springs, OH 45387, United States
6. Dark Star Books and Comics
If you love comic books, you should check this out. It was founded in 1982 by Mary Alice Wilson, an effective teacher who has thought about different tiers of learning.
They have been in business for thirty-six years, offering books on different genres of literature.
They also deal with non-fiction, like your philosophy and other social science texts. Their over forty thousand available books range from hard-to-find books to collectibles and second-hand books.
There is also a catalog of brand new books, games, and other stuff, including a collection of Geek culture.
The workers are nice and approachable. They will guide you and ensure you have a great shopping experience.
Address: 237 Xenia Ave Ste B, Yellow Springs, OH 45387-1875, United States
7. Peach's Grill
Here is one place you shouldn't miss visiting while in Yellow Springs. It offers different features, including a bar, restaurant, and music location from where harmonious sounds are released throughout the entire Ohio and farther.
For more than 20 years, Yellow springs had practiced this tradition, from when they operated a Tex-Mex restaurant and a single-room cantina-style barbecue.
The workers also painstakingly ensure that there are always live musical performances to entertain their customers- the reason some natives of the vicinity have continued to revisit the restaurant.
Peach's Grill's beer-battered onion rings and beer batter fries are specially made for those who love spicy meals with a bit of herb.
In addition, they are famous for their incredibly gigantic burgers and peculiar chicken wings – special dishes that go well with whatever variety of drinks you desire!
You want to know another amazing thing about this place; they change their menu from time to time to incorporate many other amazing dishes that you will love to try. So, be ready for something new.
Visiting Peach's Grill is one of the best things to do in Yellow Springs, Ohio.
Address: 104 Xenia Ave, Yellow Springs, OH 45387, United States
8. Village Artisans Co-Op
This beautiful shop with varieties of gifts to suit everyone's taste was established in 1983. The beautiful thing about the shop is that the items here are unique and affordable. The Corry shops sell peculiar pieces of art made by hand.
Artists from worldwide have their works in various forms, such as mixed media, textile art printing on custom fabrics, painting, pottery, printmaking, jewelry making, and others. You can admire them as you stroll through the doorway.
The artisans, and the workers in the shop, are competent and friendly. They will provide the necessary services to make your time there splendid and memorable. Visiting Village Artisans Co-Op is one of the top things to do in Yellow Springs, Ohio.
There are also a wide variety of cards for different personalities. You will certainly see something that appeals to you.
In addition, every time you return to shop with them, you will surely see a new piece of work you will love. The shop adds new pieces every day!
Address: 100 Corry St, Yellow Springs, OH 45387, United States
Are you considering exploring Ohio, here is a guide on things to do in Chillicothe, things to do in Youngstown, and things to do in Mason for a fun vacation
9. Clifton Gorge State Nature Preserve
This 2 miles long Preserve initially served as the country's natural milestone in 1968 when it was incepted.
It has awesome attractions and many natural spots like rocky cliffs, deep valleys, dolomite gorges, and others.
The sloppy shady area facing the north has numerous amazing spots that house snow trillium and many other uncommon species.
This spot is designed with loads of activities to keep you busy whether you stay indoors or outdoors.
An avenue has also been made available for hiking and biking. As you plan your next trip, drop by this place and see its amazing features. Don't forget your camera!
Address: 2381 OH-343, Yellow Springs, OH 45387, United States
10. Little Art Theatre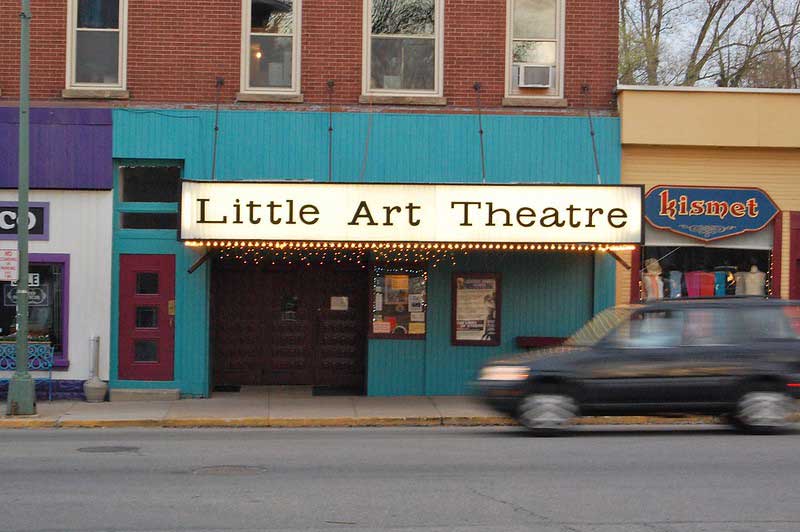 Little Art Theater is one of the few spots that remain in the minds of anyone who has toured Yellow Springs-more like Yellow Springs' trademark. If you're visiting Yellow Springs for the first time, this destination is a must-visit.
Classic, first-run foreign and independent films performed at little Art Theatre cause most tourists to revisit Yellow Springs to enjoy more of its enchanting performances.
It has existed for more than 80 years and has continuously entertained tourists who go there for movies.
It is now counted among the major social component of Yellow Springs – the reason it was turned into a charitable institute in 2009.
You should check it with friends or a special someone; you will be in for the fun of a lifetime!
Address: 247 Xenia Ave, Yellow Springs, OH 45387, United States
11. Ha Ha Pizza
If you're wondering what to do in Yellow Springs, Ohio, visit Ha Ha Pizza for a mouthwatering treat.
Ha Ha Pizza is currently owned by Karen McDonald and her daughter Megan.
Whole pizzas are served with different toppings based on your preference. The toppings include pepperoni, mushrooms, spinach, Canadian bacon, black olives, sausage, etc.
Ha Ha Pizza also has a salad bar – another reason to visit this marvelous place.
As if that is not enough, the atmosphere is serene and inviting – a good place to cool off after the day's stress.
Address: 108 Xenia Ave, Yellow Springs, OH 45387, United States
12. Historic Clifton Mill
If you're looking for what to do in Yellow Springs, Ohio, explore the historical features of this destination. The destination houses a few of the largest water-powered grist mills still existing in America to this day. It was constructed in 1802. Owen Davis, a soldier and frontiersman, set up the first mill at this spot.
He had wanted to capitalize on the naturally powerful streams that gathered at a particular valley at this spot. His son-in-law, General Benjamin Whiteman, who had newly moved into the area with his household, offered him a helping hand. Together, they built the Sawmill and distillery.
Other edifies that came later were constructed at the periphery of these two premier structures. Together, they birthed the now Davis Mills village.
The erection of the Sawmill, Gristmill, Woolen Mill, Barrel Mill, and Paper mill were all inspired by the Little Miami River. Amongst all of these, only the historic Clifton Mill still stands to this day.
Address: 75 Water St, Clifton, OH 45316, United States
13. Tom's Market
This destination offers different gourmet cheese and organic food. You can also find specialty salads, daily hot specials, a rising array of paninis, and trays for your numerous parties; if you ever wish to host any at the deli counter.
The members of staff are nice and approachable. Feel free to call on them if you ever have a question to ask.
You can find rice and every spice you might need to get it cooked to perfection. In addition, they run a bourbon chicken lunch special that gets everyone salivating and asking for more.
They carry all the rice, spices, and lentils you can use for your cooking needs. This Market is one of the best places to visit in Yellow Springs, Ohio.
Address: 242 Xenia Ave, Yellow Springs, OH 45387, United States
14. Rose & Sal
This shop offers old housewares, furniture, and vintage clothing. A household owns and runs it.
Rose & Sal has much mid-century modern stuff. Attractive posters, vintage art glass, lamps galore, old cameras, and other treasures are also available.
Varieties of well-designed antiques and collections of well-crafted tableware, appliances, wall art, barware, hardware, and other utensils and household appliances are in stock.
The store is constantly restocked with new things, ensuring each of your visits is spectacular.
Address: 136 Dayton St, Yellow Springs, OH 45387, United States
15. Yellow Springs Pottery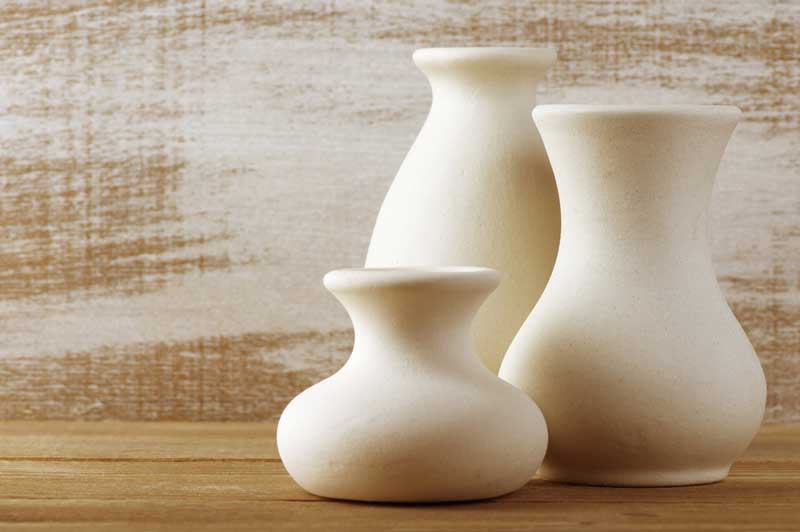 Are you a pottery lover, or is your special one a lover of pottery? Yellow Springs Pottery is a unique place where you can purchase outstanding pottery gifts.
The establishment was founded in 1973, serving the purpose of a retail shop. Currently, they have considerably evolved to accommodate many other products. Handmade crafts are also available.
The stuff they sell is so peculiar that it can't be found anywhere else.
Another beautiful thing about this pottery shop is that their products are durable. Their ceramics don't contaminate food and can stand wide ranges of temperature (40 to 500 degrees Fahrenheit). Do visit!
Address: 222 Xenia Ave # 1, Yellow Springs, OH 45387, United States
Are you planning an exploration of Ohio? here is a guide on things to do in Athens, things to do in Dublin, and things to do in Findlay for a fun trip.
16. House of Ravenwood
Here is another spot where you can purchase gifts for yourself and your loved ones. You can buy psychic tarot from Wednesdays to Sundays, during opening hours, and at scheduled times. It is a metaphysical gift store.
They sell numerous unusual stuff, hundreds of tumbles, and various rocks.
You will also find Windstone collectible figures, sculptures, oils, books, tarot cards, jewelry, incense, all-natural soaps, candles, sagging supplies, pendulums, and a host of other goodies.
Address: 100 Corry St, Yellow Springs, OH 45387-1809, United States
17. Miguel's Tacos
The food at Miguel's Taco will sweep you off your feet! It combines Mexican and American dishes to produce its peculiar blend that has kept tourists trooping in and out.
The restaurant is famous for its wide variety of tacos; however, it also makes terrific quesadillas, chorizo, nachos, and burritos.
You should also try their taquitos cuisine if you love margaritas or beer. It goes down well with either.
The small brewery section of the restaurant is another amazing place. It continuously releases peculiar products every single day!
Their skilled cooks ensure you have a memorable dish each time you visit.
Address: 101 Corry St, Yellow Springs, OH 45387, United States
18. Yellow Springs Toy Company
You might not see every toy you desire here, but you will see the top toys from where to pick. Exploring this Toy Company is one of the fun things to do in Yellow Springs, especially if you're on vacation with kids.
Most toys here are based on music, puzzles, art, plush, books, stuffed animals, pretend play, etc.
The toys you get here will bridge the various gaps you encounter at different times, whether physically, socially, or emotionally.
The workers are well-informed and friendly; they will answer all your questions and guide you through the necessary means to get you that toy you desire.
Why not visit this place and purchase some toys at pocket-friendly prices?
Address: 252 Xenia Ave, Yellow Springs, OH 45387, United States
19. Trailside Museum
The Museum's characteristics are a way that brings the tourists face-to-face with nature. It is recommended you drop by the Museum before going ahead to explore the trails.
The Museum houses many unique goods stacked away at different parts of the wall.
Gears and maps for the trails can be found at the Trailside. Birding materials, books on nature, and other materials needed for an excellent outdoor experience can be obtained from the Glen Helen Nature Shop.
Visitors can also enjoy several educational activities like hiking, crafts work, therapeutic chances, and other packages; for all age groups.
Address: Little Miami Scenic Trail, Yellow Springs, OH 45387, United States
20. Yellow Springs Brewery
One of the best places to visit in Yellow Springs, Ohio, for a cup of well-brewed beer is the excellent Yellow Springs Brewery. You can easily find it at the center of Walnut Street. The "Craft Truth To Power" process stirs their magnificent beer brews.
Most of the beers in circulation in Columbus and Dayton, not to mention their hometown, Walnut Street, are from this Brewery.
Numerous artworks by artists from this locale, alongside various varieties of food, are also made available in the Brewery to help make your time here memorable.
You could also check out the ship show N.E. Hazy I.P.A. or the raspberry Springer. You will surely enjoy them.
The Brewery's location offers visitors an option to sit inside or outside. In addition, the workers here are amicable.
There is also a large expanse from where you can relax and observe bikers in action.
Address: 305 Walnut St, Yellow Springs, OH 45387, United States
21. Urban Handmade
This place is popular for the memorable experience it creates in every shopper's mind. It is situated in downtown Yellow Springs. Tourists and locals who have shopped here tend to kick away their usual mall routine and return here to shop.
Numerous goodies are always on exhibition; you can go through them as you choose what appeals to you. Many shoppers enjoy buying handmade goods; you should try them.
It offers you a million opportunities of finding something peculiar for you and your loved ones.
Address: Address: 113 Corry St, Yellow Springs, OH 45387, United States
22. Super-Fly Comics & Games
Here, you will find loads of comics and games to keep you busy for whatever length of time you wish to spend there.
Another beautiful thing about this place is that it houses stuff you wouldn't find anywhere else.
You can visit with your little friends. There are games available for everyone, young or old. Figurines and comics are also available.
They constantly stock up to provide new stuff for your pleasure. Items like star wars and supernatural comics and toys are always in stock.
Dark Horse's "The Umbrella Academy," Jojo's Bizarre Adventure, superhero Staples, Batman, and Avengers are some of the amazing products you will find at Super-Fly Comics and Games.
They have lots of equipment with which you can engage in role-playing games, such as figures, Funko Pop, and more.
If you don't know your way around, you could always turn to the workers, who will help you locate whatever you want.
Take your little ones here, and they will thank you ceaselessly.
Address: 132 Dayton St, Yellow Springs, OH 45387, United States
23. S and G Artisan Distillery
This spot was discovered in 2011 by the team of Steve Gujer, Hajo Scheuner, and Meg Solomon-Gujer. This spot is for you if you're a lover of fine spirits. They produce extraordinary Schnaps, rare liquors, and the best spirits in town!
There is a room set aside for tasting the different products. A bigger version was made available in 2016 and is open to visitors.
Hajo, an original German's introduction to native German schnaps, birthed the idea to create this spot in 2009.
The ideas were launched in 2010, and the production process commenced. A year later, in 2011, the final picture they had envisioned was realized.
Kerry Scheuner joined the group that marketed and sold their products in 2012. A year later, they made eight new creations which they added to their European Schnaps unit.
Rum offerings, their trademark, were also manufactured simultaneously, and a representative of it was placed for sampling. Their incredible Apple Pie Moonshine is a must-try.
Address: North, 305 Walnut St j, Yellow Springs, OH 45387, United States
Check out more cities in Ohio, here is a guide on things to do in Mason, things to do in Mansfield, and fun things to do Logan in for a fun time
Plan Your Trip to Yellow Springs
As you plan for your next getaway, consider visiting this fun-packed town. Take your friends and kids along and have a great time.
Don't forget to refer back to this list as you create your bucket list, so you don't miss out on any fun.
Have a fun trip!