In search of the best and fun things to do in Rockport, MA?
Rockport is located at the Sandy shores of Cape Ann and is one of the most famous towns to find in Essex County, Massachusetts. It bore the name Sandy Bay not until 1840, when it was changed to Rockport after it cut off ties with Gloucester. It has a population of 10,070 people.
The name of this town was derived from its quarries, famous for its unique and quality granite, distributed to every part of the country.
Rockport is a unique place that has also gained recognition because of its numerous galleries and timber products used in fishing and shipbuilding. This picturesque place also has beautiful ocean beaches.
If you are searching for a place to have a one-of-a-kind romantic date with your partner, make sure to visit this incredible destination.
Visitors can be part of the various shopping and dining options, including a quiet afternoon, drive through the fabulous seaside town. Whatever the occasion, Rockport is the ideal place to have that next vacation.
Are you planning to explore Rockport?, here are the top things to do in Rockport, MA.
Things to Do in Rockport, MA
1. Front Beach
Summer days are fun on Front Beach. Exploring Front Beach is one of the fun things to do in Rockport.
This scenic sand beach is not far from downtown Rockport. Visitors can go swimming in its warm waters. One exceptional feature of Front Beach is that there are lifeguards during summer.
As a result of the Beach's proximity to several eateries, shops, and restaurants, visitors get to enjoy an enjoyable time on the Beach or even at the restaurant, depending on what you have in mind to do.
The Beach looks even more beautiful during summer days, the fall season, and bright winter mornings; and is open to the public year-round.
Address: Beach St., Rockport, MA 01966, United States
2. Rockport Breakwater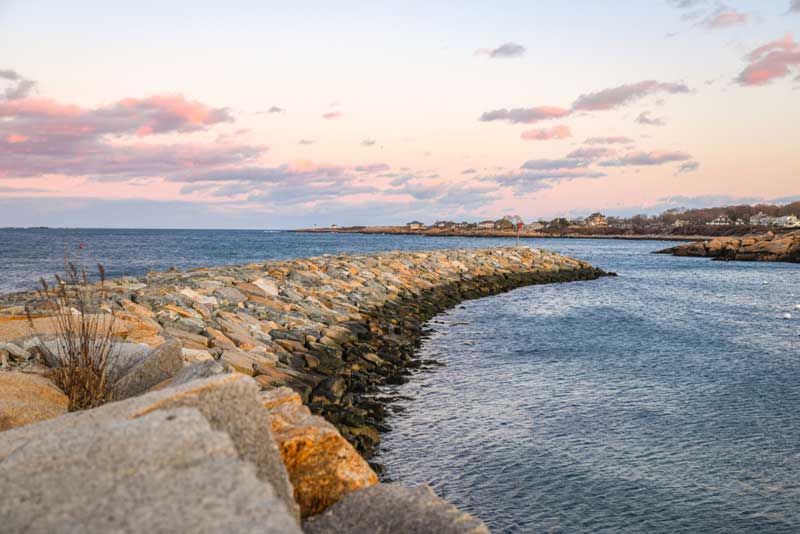 The Rockport Breakwater is one of the best places to visit in Rockport, MA. It is a unique spot with a 1/8 mile-long Breakwater.
The distance of the Breakwater from the downtown area is just a short stroll. You can capture incredible views of Cape Ann and Gloucester, Massachusetts.
The route has a flat surface at certain times of the year. It is surrounded by water on all three sides, making it ideal for capturing views of the harbor, sailboats, and Motif number 1.
It is also an excellent spot to immerse yourself in nature. The sky and water tend to have a different look in certain weather conditions during the day, so you can come along with your camera to take lovely shots of the place.
You might also witness views of seals swimming close to the shore or the migration of gray whales during the beginning of spring and late fall.
Address: Bearskin Neck, Rockport, MA 01966, United States
3. Motif No 1.
Motif No 1 is the most popular destination in Rockport, Massachusetts. This place is endearing to avid artists who appreciate its beauty and charm. This place attracts many, even sightseers who visit to take the site's photos.
Motif No 1 is visible to an untrained eye as a fishing shack; interestingly, that was what it used to be. The building was erected in the mid-1840s, accommodating the fishermen's supplies and daily catch for many years.
When the US Naval Fleet docked in Rockport, its residents used the shack as a point for meeting and overseeing ship launches. This place was turned in the 1930s into an artist's studio before it was finally acknowledged as a landmark in this part of the country.
It also hosts festivals dedicated to celebrating art and supports public schools. This destination has been featured on a cigarette ad, postage stamp, and bourbon bottle.
Don't hesitate to visit this destination when you visit Rockport.
Address: Bradley Wharf, Rockport, MA 01966, United States
4. The Headlands
The Headlands is a beautiful site you do not want to miss during your trip. It is nestled in an intimate side street in the downtown area of Rockport and has lovely picturesque views.
Visitors can have a relaxing stroll in this destination and enjoy the breezy atmosphere.
Despite the lengthy time it might take to get to the rocky outcrop, it is regarded by residents and tourists as one of the best attractions. South of the granite bench, you can see a Lighthouse on Straitsmouth Island.
These Granite benches help to make your trip a little more interesting as you can sit and feast your eyes on the magnificent views of this place. The destination is fantastic to watch, especially when there is bright sunshine.
Address: Rockport, MA 01966, United States
5. Mercury Gallery
Another interesting destination in this beautiful town is the Mercury Gallery which showcases artworks and paintings of over thirty prominent artists on paper.
The Gallery gives special attention to the significant historical visual connection between modern artists and the 1930s work of The Ten, who derived the same philosophy written by Joseph Solman.
When you enter the Gallery, there are two things you'll notice quickly: a modern feel and the intention of art. Professional collectors from far and wide have come here to purchase a piece of artwork.
Here is an excellent place to be, especially if you're an art enthusiast.
Address: 20 Main Street Rockport, MA 01966, United States
6. Shalin Liu Performance Center
Rockport features the beautiful Shalin Liu Performance Center, which hosts the very best of artists. It is one of the most incredible places to see on the East Coast.
The Shalin Liu Performance Center's background is produced out of glass and overlooks the Rockport harbor from a distance. It allows visitors to see lovely views of the area, especially during sunset.
What makes this place exciting and endearing to visitors and performers alike is the outstanding acoustics that this location brings to the table. It offers the impression that you're in a luxurious recording studio.
This place has been the venue for many local events such as Jazz Festivals and Rockport Chamber Music Festival.
The melody you hear from this place is top-notch, no matter your music preferences, whether jazz, classical music, pop music, or folk. It also organizes concerts during the year in the center of Main Street.
If you love music, one of the fun things to do in Rockport, MA, is to check out the Shalin Liu Performance Center.
Address: 37 Main St, Rockport, MA 01966, United States
7. Art of David Arsenault Gallery
If you are looking for a peaceful ambiance with beautiful surroundings, an excellent place to be is the Art of David Arsenault Gallery. A visit to the Art of David Arsenault Gallery should be on your list of the top things to do in Rockport, MA.
Whenever you visit Rockport, visit the art gallery at 8 Dock Square and check out the fascinating things this Gallery accommodates.
David will give you a good rundown of everything you need to know about this place and how he and his wife started their oil painting career. You can check out every room of their studio to see intimate presentations of their reassuring Cape Ann Memories.
Address: 8 Dock Square, Rockport, MA 01966, United States
8. Old Garden Beach
There is fun in visiting sacred sites, as they are hidden gems for everyone to see; one such place is the untapped coastline of Cape Ann.
This Beach is a perfect spot to immerse yourself in nature, involving activities like taking time to trace your footfalls through the sand or going shell hunting on the Beach.
This family-friendly Old Garden Beach is a great place for you to get back to nature. East of the Old Garden Beach, a public footpath meanders among the homes and provides views of Straitsmouth Island and Twin Lights.
Towards the west, a route takes you to the Headlands. The views here are amazing.
Address: Rockport, MA 01966, United States
Are you considering more exploration of Massachusetts, here is a list of things to do in Sandwich, things to do in Hyannis, and things to do in Fall River, for a fun vacation
9. Rockport Quarries Hike
Go on a fascinating journey that takes you into the gorgeous woodlands with Rockport Quarries Hike.
The hike begins from the Rockport Train Station, which visitors can reach by boarding a train from Boston's North Station. The hike is about a four-hour walk along an eight-mile path and a tour to the popular Motif#1 when returning to the train station at the other end of the town.
You will see various quarries, such as Flat Ledge, Johnson's Quarry, and Carlson Quarry. A tour of all these quarries makes up for a fantastic family fun trip.
Address: Rockport, MA, United States
10. Lauri Kaihlanen Art Gallery
Lauri Kaihlanen Art Gallery is more like a record store that sells paintings instead of music.
Here is an ideal spot to visit if you are an avid art enthusiast. The Lauri Kaihlanen Art Gallery is owned, maintained, and run by Lauri Kaihlanen. Lauri, 74 years, established the Gallery with his mother, Hilda Kaihlane, about 30 years ago.
The Gallery lies in a wooden shingle building. It has a statement written in red, "Whimsical Art for all ages", in front of the building's door. They have been in the business of showcasing and selling their unique art to the general public. Come and marvel at its beauty!
Address: 61 Bearskin Neck, Rockport, MA 01966, United States
11. Addison Choate
Visitors can rent a bike in Addison Choate to enjoy a ride around the town and explore this town better. You can explore the picturesque terrain of the East End by riding on new bikes.
This destination is perched in a beautiful residential area that takes about 5 minutes to reach from Front Beach/Sandy Bay. It will significantly help in maximizing the many tour opportunities in this place.
You can make a stop at the Harbor Ice Cream Store for your most preferred scoop as you ride down Bearskin Neck. You can also see the gorgeous coastline or check out Motif#1.
If you choose not to ride but still want to enjoy the many opportunities in the area without getting worn out; in that case, you can use the terrain that starts from Halibut Point or stop by the Lobster Pool or the beautiful shops at Bearskin Neck.
Address: 49 Broadway Terrace, Rockport, MA 01966, United States
12. Bearskin Neck
If you are looking for what to do in Rockport, MA, don't hesitate to explore the intriguing Bearskin Neck.
This beautiful panorama, located at the center of the town, stretches out to Istanbul harbor while still providing lovely views to watch.
Many people are drawn to Bearskin Neck due to the numerous mini and lined-up independent businesses that fill the area. There are many artistic works you can purchase to take home.
Bearskin is famous for its fishing sites and Motif Number One, a mini red-colored shack used as a storehouse to preserve fishing equipment.
Address: Rockport, MA 01966, United States
13. Rockport Art Association & Museum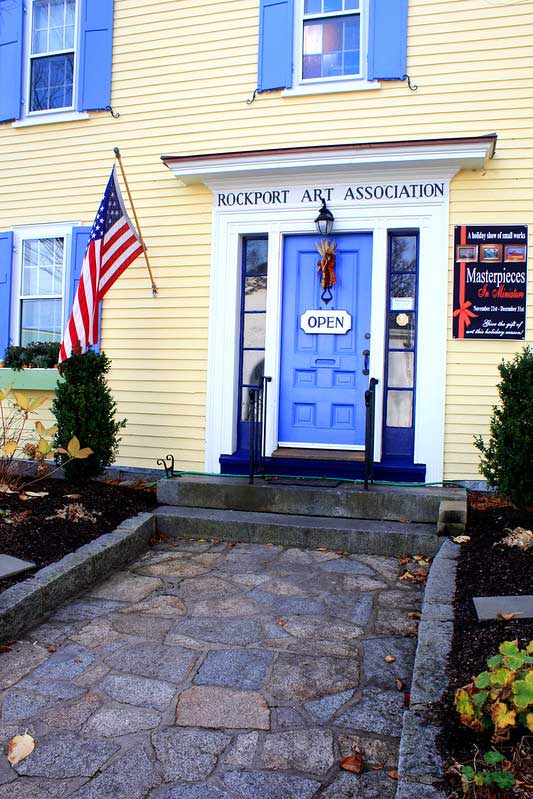 One of the top things to do in Rockport, MA, is to visit the Rockport Art Association and Museum, especially if you are a lover of arts.
This Museum has all you need to make your art experience here a one-of-a-kind experience. You will see works of local artists displayed in well-illuminated and good interior rooms.
Browsing for gift items here is an exciting activity. You can take a walk around, perusing the galleries. Their staffs are always available to answer all your questions and even guide you to make the right purchase decisions.
Here is a great spot to enjoy an artistic ambiance filled with people from all walks of life who are art lovers. You can engage in talks, workshops, and special functions that involve light-hearted subjects and demonstrations.
Address: 12 Main St, Rockport, MA 01966, United States
14. The George Anderson Gallery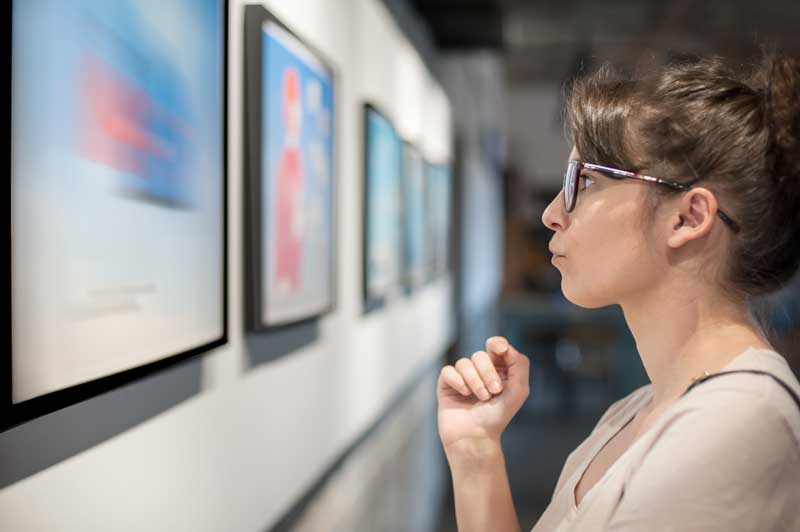 This Oceanside Gallery is owned by George Anderson, a modern artist with abstract, nautical/marine, urban motifs, and Mexican-based works.
George Anderson is famous for his paintings that tell the history of nautical and marine objects discovered beside the New England coastline.
George Anderson is well known for his signature painting called the "Gloucester Waterfront," in which George tries to portray the history of gallant and hardworking fishermen using bright and vibrant colors and abstract shapes.
A current motif, known as "City Street," entails the use of mixed media procedures, encompassing images of streets and the objects collected from them.
Collectors acquire the paintings of George Andersons in all fifty states in the US, Europe, Canada, Mexico, and Asia. You can look up current images for sale on the Gallery's website.
Address: 8 School St, Rockport, MA 01966, United States
15. Sewall-Scripture House
Sewall-Scripture House
is a 2.5 stories high Federal-style native granite structure built in 1832.
Levi Sewall owns this magnificent structure. He made wealth as a wealthy quarry, contractor, and affluent builder.
After the demise of Sewall, he left behind the building for his family, who stayed there until 1957, when ownership rights changed hands to Sandy Bay Historical Society after they purchased it. In 1982, Sewall-Scripture House was listed on the National Register of Historic Places.
Tour the House and see rare building materials that were used to build the House. It's a sight to behold.
Address: 40 King St, Rockport, MA 01966, United States
Planning to explore Massachusetts? Get the best of attractions and activities in Chatham, Newburyport and Great Barrington for a fun vacation.
16. North Shore Adventures
The North Shore Adventures provides you with all the gear you need for outdoor adventures on the North Shore of Massachusetts and Cape An, such as hiking, kayaking, paddling, and biking.
They have been in the business of providing top-notch equipment to make your stay here a one-of-a-kind experience.
The staffs here are excellent at dispensing their duties, as some have been residing and working around the ocean for many years and are deeply connected with the waters.
Address: 9 Tuna Wharf, Rockport, MA 01966, United States
17. Halibut Point State Park
Another interesting item on our list of best things to do in Rockport, MA, is visiting the Halibut Point State Park, which provides visitors with the best picturesque views on New England's South Coast.
The Park comprises many hiking trails that meander through the entire area, providing you with some of the best views of Massachusetts' picturesque terrain and leading you to shore.
Visitors can also catch Mount Argument views by looking across the ocean and the horizon. While you are offshore, make sure to look out at the Isles of Shoals.
Another thing to find interesting about this Park is the incredible sunrise and sunset views and the magnificent nature of the sea. Make sure to explore the many opportunities this place offers when you visit.
Address: Gott Ave, Rockport, MA 01966, United States
18. The Paper House
For more than eighty years, Mr. Elis F. Stenman, the mechanical engineer that designed paper clip machines, started his summer home using a timber frame, floors, and a roof in 1922. He did not want to carry out the building process using wood but with something that had better insulation.
The materials used in building this countryside house were generally obtained from recycled newspapers. About 100,000 sheets of recycled newsprint were used in making 215 layers of 1inch thick panels for the House's wall, furniture, and doors.
Everything to find in the room, from chairs to desks, the clock, and the piano, was made from paper. And to make it more fascinating, it was a hobby to him!
You can't afford to miss this destination, as it's one of the best places to visit in Rockport, MA.
Address: 52 Pigeon Hill St, Rockport, MA 01966, United States
19. Rockport Brewing Company
If you love good liquor, one of the best things to do in Rockport, MA, is to visit the Rockport Brewing Company.
This mini brewery was acquired by the Pickup family and is open to the public. You will get the best beer-tasting experience from this brewery.
The two people behind the establishment are Co-founders Jordana and Ray. They dreamt about this Company while seated in Long Beach and reminiscing about this mini town that was once their home.
Their unquenchable interest in producing top-notch beer enhances their consumers' experience.
Their signature drink, the Cape Hedge, should be something you should look out for during your visit to this place.
Address: 24 Hough Avenue, Gloucester, MA 01930, United States
20. Feather and Wedge
Feather and Wedge is an astral restaurant on the Main Street of Rockport. It provides visitors with delectable dishes prepared to perfection using local produce. Here is an ideal place to visit and satisfy your stomach cravings.
They provide visitors with various dishes and cocktails in a fashionable and contemporary setting with natural light to create a lively ambiance.
Their menu constantly changes and comprises dishes from various parts of the world. The atmosphere to meet here is dazzling and impressive.
Additionally, their food prices are affordable. Visitors can also select from their excellent collection of refreshing liquor. You can taste their favorite drink, Jungle Juice drink, which may become your regular liquor anytime you want to relax and have a lovely weekend with your pals.
Address: 5 Main St, Rockport, MA 01966, United States
21. Rockport Candle Company
Another interesting site to look out for during your vacation is Rockport Candle Company. Items here range from hand-stamped candle labels to their customized wooden kids; all the candles produced here are well-hand-poured and homemade.
The scents from their candle were inspired by life in a New England town and the sea. Some candles will pique your interest if you are a lover of beaches or activities on the coast.
All batches of homemade candles are produced in their seaside studio in Rockport Harbor, Massachusetts. You might also see people pouring candles during your visit.
Address: 5 Bearskin Neck, Rockport, MA 01966, United States
22. Ken Knowles Fine Art
Ken Knowles is known to be one of the most outstanding artists in the country. His signature works of New England and the coastal harbors are top-notch and well sought after by collectors.
Another exciting thing about the studio is the beautification of the surroundings with a cottage garden, beaches, and other attractions.
Ken Knowles has 25 years of experience in painting outdoors and has earned himself various awards as a result of his outstanding works in fine art. Visit and visualize excellence at its peak.
Address: 102 Main St, Rockport, MA 01966, United States
23. The Paper Mermaid
If you're wondering what to do in Rockport, MA, visit The Paper Mermaid for some gift shopping.
The Paper Mermaid, situated in the beautiful coastal town of Rockport, Massachusetts, has been running for more than 20 years, providing visitors with original paper goods, whimsical gifts, imaginative toys, and art kits for people of all ages.
The shop owner and artist Mary Faino turn paper and gouache collages into prints and the unique local A Day Rockport picture book.
Everything here is unique, and their products are appropriately arranged, so you can easily choose the desired item. The shop was named Paper Mermaid for its creativity, whimsy look, and the ocean.
Visitors are also encouraged to be creative and engage in activities such as writing letters, assembling puzzles with the family, and picture drawing.
Address: Address: 57 Main Street, Rockport, MA 01966, United States
24. Windway Gallery
Wind Way Gallery, situated in Downtown Rockport, is in Heritage District. The Gallery has been operating in Rockport for more than 20 years.
Wind Way Gallery is in a quaint, intimate setting filled with color, light, and creative energy.
The Gallery includes noted experienced local artists. You can see all the beautiful art pieces when you visit Wind Way Gallery.
The galley produces many art paintings, photography, drawings, ceramics, sculptures, and glass.
If you love arts, endeavor to add a visit to Wind Way Gallery to your list of top things to do in Rockport.
Address:203 S Austin St, Rockport, TX 78382, United States
25. Connie Hagar Wildlife Sanctuary
Another top thing to do in Rockport is to view the breathtaking Connie Hagar Wildlife Sanctuary.
Connie Hagar Wildlife Sanctuary is a stunning garden with walking paths to roam around and admire the garden.
This gorgeous nature preserve is home to different species of fauna and flora. All the flowers and plant species are labeled so you can gain knowledge about them.
Connie Hagar Wildlife Sanctuary is a small garden where you can view butterflies and birds wandering about the entire park.
So if you are looking for a place filled with natural beauty during your vacation in Rockport, head to Connie Hagar Wildlife Sanctuary.
Address: 1401-1499 S Church St, Rockport, TX 78382, United States
Meet the top attractions in Massachusetts, here is a guide on the top things to do in Lenox, things to do in Falmouth, and the best things to do in Worcester.
Plan Your Trip to Rockport
Rockport, Massachusetts, is ideal for spending the weekend with friends and family. It is the perfect place for you if you're seeking an area with a serene vibe for your next holiday.
Many exciting attractions will pique your interest in this town, ranging from its beaches to art galleries. Do visit!