Situated to the North of North Carolina's state capital, Raleigh, is Wake Forest – a rapidly developing cosmopolis and home to Wake Forest University.
There are quite some fun things to do in Wake Forest, NC, as this city has a good number of fun attractions and activities to keep you engaged
Some of the notable Wake Forest attractions are Little House Museum & Gallery, Strike & Barrel, Annie Louise Wilkerson, MD Nature Preserve Park, Wake Forest Renaissance Centre, Wake Forest Museum and lots more
Wake Forest als has art venues, historical sites, and lots of outdoor attractions for tourists who come here to experience all it has to offer.
Are you planning an exploration of Wake Forest? Here are the top things to do in Wake Forest, NC.
Things to Do in Wake Forest
1. Learn Local History at Wake Forest Museum
Wake Forest is a small town full of great history and you can learn about it and more at the Wake Forest Museum. It is very easy to locate as well.
All you need is to head to the center of town, you'd see it along Main Street.
The museum is used to host various events throughout the year, so you'll never miss an exciting event no matter the time you visit.
You would see collected artifacts related to the history of Wake Forest, such as the items in the DuBois Collection gotten from the DuBois School.
Renamed after the great American activist and writer, Dr. W.E.B. DuBois, the school admitted African American students between 1926 and 1970.
You would find copies of the DuBois School's student newspaper, The Gazette, amongst the artifacts in the collection.
Address: 414 N Main St, Wake Forest, NC 27587
2. Spend the Day at the E. Carroll Joyner Park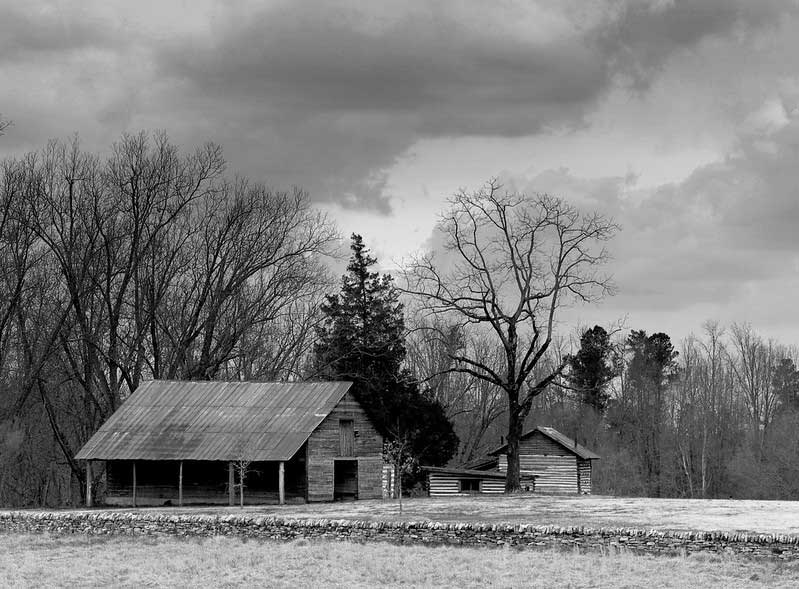 What about spending the day with family or friends at one of the largest parks in Wake County? You have that in the E. Carroll Joyner Park
The park puts all the green space into good use with diverse activity options and a full set of amenities. For instance, you will find farm buildings, a pecan grove, and a restored log cabin.
You can also hang out in the garden area or watch a live performance at the large amphitheater with 1,000 seats.
And if you enjoy walking, you can walk the three miles of paved trails. You can also skate along these paths or ride your bikes.
You will also notice a 2,000-foot stone ribbon wall that surrounds the park.
3. Meet the Town in Downtown Wake Forest
More than 48,000 people live in Wake Forest, but make no mistake, it does not mean the town has lost its small-town charm.
Exploring downtown Wake Forest will show you this. Downtown is full of art galleries, boutiques, coffee shops, and specialty shops.
There is also a lot of walkable space, so you can't struggle for space with cars. After visiting the galleries and shops or walking around, you'd want to get into the restaurants around the area.
Before stopping at any other place, ensure you reserve a day to explore downtown Wake Forest.
It will be a big miss of the town's distinct flavor if you ignore it.
4. Catch a Show at the Wake Forest Renaissance Centre
The town of Wake Forest boasts of dynamic and thriving arts scene downtown.
One of its major attractions is the Wake Forest Renaissance Centre, which occupies 10,000 feet of commercial space and a visit here is among the top fun things to do in Wake Forest, NC.
The center is situated at South Brooks Street, and you can always go there to watch a live performance, like a recital, a play, or a concert.
Sometimes, the center plays host to art exhibits and it also offers the Grand Hall for event rentals. So you can hold conventions and corporate meetings there.
In all, Wake Forest Renaissance Centre is an ideal venue for people to gather for a day's business or a night's entertainment.
5. Explore Nature at the Annie Louise Wilkerson, MD Nature Preserve Park
One of the best things to do in Wake Forest, NC is visiting the Annie Louise Wilkerson, MD Nature Preserve Park.
Opened in February 2006, this is the first property marked as a nature preserve after the city received a bountiful donation of 157 acres along Falls Lake.
The donation was in Dr. Annie Louise Wilkerson's will, who wanted the park to become a nature preserve park.
She was a popular doctor who reached top success in her 53-year medical career. More so, the park should educate people about wildlife and the need to protect animals and nature.
You can visit the park office to find practical natural history exhibits and a kids' craft table. The moment you step outside, you would see the Nature Play Area, where your kids can have fun in the company of nature.
Otherwise, you can hike along the interpretive trails that guide you to fields and meadows – habitats for mammals and grassland birds.
Do well to also check out the native plants in the gardens around the education center, comfort station, and the park office.
6. Bring Your Kids to Hill Ridge Farms
Located on Tarboro Road, Hill Ridge Farms is one place your kids will surely love visiting. Just ensure you release the child in you too, so that you can be a part of their enjoyment.
You can take one of the many hayrides on the farm along with the kids or ride the mini-trains. This venue has a lot however these mini-trains are the main attraction.
After riding the train, you can jump on the massive trampoline and go to the farms to pet their goats. The kids will cherish the former because every jump and bounce produces an exciting leap into the air.
The farm also provides educational tours for the adults, exhibiting their vintage farm equipment and machinery.
Address: 703 Tarboro Rd, Youngsville, NC 27596
7. Strike & Barrel
Strike & Barrel is an 8-lane boutique bowling center located in the heart of historic downtown Wake Forest, NC.
Bowlers usually treasure this place, because it is the only bowling center in Wake Forest to this day. The lanes are powered by Brunswick A2 Pinsetters, which since into the 20th century, have been the mechanical workhorse of the bowling industry.
They also have a full bar featuring an extensive beer and wine list, and mixed drinks. You can also get foods like chicken tenders, pizza, chicken wings, and more.
Address: 413 Brooks St, Wake Forest, NC 27587-2930
8. Play at Wake Escape
Take your team to Wake Escape!
It is an escape room where a puzzle-solving team comprising 2 to 8 people enters a room based on a select theme and is given 60 minutes to solve the clues that will "unlock the door."
You and your team will have to unravel a way of escape and each room has puzzles, codes, and clues that must be deciphered.
Wake Escape rooms are superb fun for the entire family, as it blends the best of modern role-playing games with the classic mystery game.
The theme includes an Espionage-themed escape room, Submarine themed escape room, and an Egyptian-themed escape room.
Different categories of players can play, including friends, tourists, gamers, and corporate bodies.
Wake Escape is open all days of the week and is one of the fun things to do in Wake Forest, NC.
Address: 10501 Ligon Mill Rd Ste 102, Wake Forest, NC 27587-6099
Considering a road trip to North Carolina, check out our guides on things to do in Waynesville , things to do in High Point and things to do in Burlington for a memorable trip.
9. Get Spooked at the Haunted Forest at Panic Point
Youngsville town is situated seven minutes away from Wake Forest and there you'll find one of the state's scariest places, the Haunted Forest.
During Halloween, a visit to this place would give you the biggest scares you've ever had. It is a scream park with six main attractions for any interested traveler.
Since its opening in 2011, Panic Point has triggered many guests to pee themselves, so prepare yourself.
Their attractions include the Haunted Hayride, the Haunted Forest, Killers in the Corn, and the Menacing Corn Maze.
Each attraction employs veteran haunters, so you're in for an experience that will never be forgotten.
10. Play Soccer at Smith Creek Soccer Park
Next on our list of fun things to do in Wake Forest, NC is Smith Creek soccer park.
Come with your family for a day of sports and recreation here in this park where you can enjoy a friendly soccer game.
You will see many local teams come for practice and preparation against matches during the weekends. In the same vein, Smith Creek has turned into a fixture of the Wake Forest Community thanks to its location and service to the youth.
But if you have kids who are too young for soccer, there are swings and slides at the playground. Your entire family would cherish a picnic at the tables just by the charcoal grilling areas.
After taking a walk, relax a little at the free-to-use benches around the park.
Address: Smith Creek Park, Wake Forest, NC
11. Visit the Winterpast Farm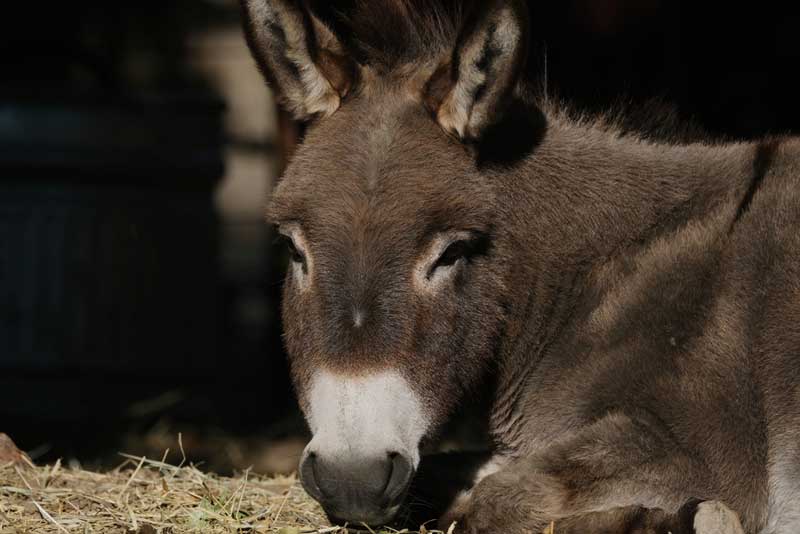 Winterpast Farm is a go-to place if you want to be outdoors with family and friends. The farm is located near Falls Lake at the end of Six Forks Road at Highway 98.
It is a ten-acre family farm near Falls Lake (formerly a horse farm, a Christmas tree farm, and a tobacco farm).
Currently, it is an animal sanctuary where goats, emu, sheep, a mini donkey, peacocks, several types of ducklings, pigs, a goose, and lots of bunnies, chickens, and guinea pigs (most former pets) all co-exist peacefully.
Visiting the farm is based on an appointment, so you need to be sure of the dates of opening (which vary greatly).
You can set up visits, birthdays, pet rentals, and field trips to the farm.
Address: 12936 Ghoston Rd, Wake Forest, NC 27587-7806
12. Learn about Art and History at the Little House Museum & Gallery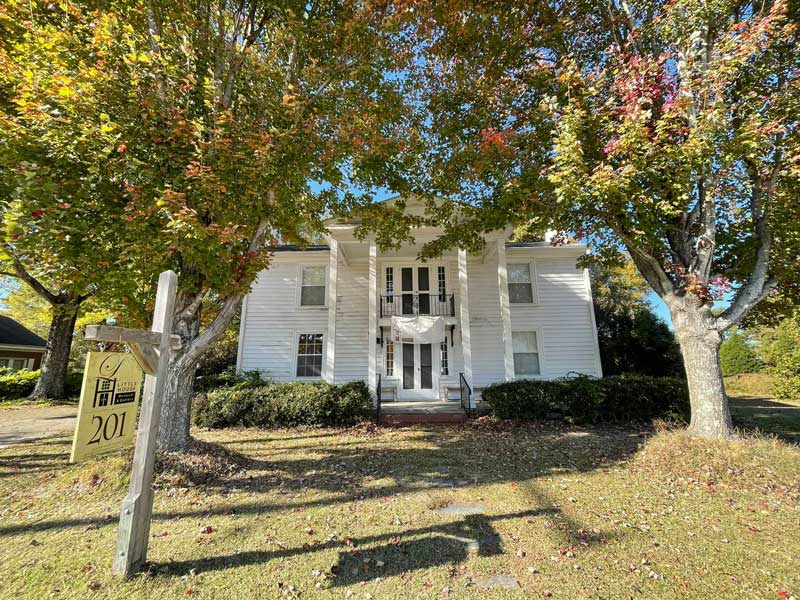 Located at Rolesville, Little House Museum & Gallery is only twelve minutes away from Wake Forest.
It is one place you should visit because the house itself is a historic venue, featuring four rooms which are segmented into art galleries and history exhibits
Check out the two gallery rooms and you would be marveled at pieces of antique and contemporary art there. You'll also learn a few things about the artistic process.
Afterward, head to the two history rooms where you'll see artifacts, photographs, documents, and other objects related to the history of Rolesville.
So, if you want to save some time this is the best place because it's a gallery and museum all in one.
Exploring this spectacular attraction is one of the fun things to do in Wake Forest, NC for history and art lovers.
13. Relax at Beaverdam Recreation Area
The Beaverdam Recreation Area is for visitors who would love to hike in Wake Forest. It has a TRACK Trail a 0.6-mile hike one-way (1.2 miles round-trip) that is cherished by hike enthusiasts.
You would enjoy a hike through a mixed pine forest just by the edge of Beaverdam Lake, leading to a wildlife observation platform overlooking Duck Cove.
If you want to escape the busy urban life and enjoy lake life, this area is fitting for you.
Recreational features include canoe/kayak, fishing, picnic tables, birding, playground, and restrooms among the amenities.
Beaverdam Recreation Area is open every day of the week and the time is from 8:00 am – 8:00 pm.
Address: 14600 Creedmoor Rd, Wake Forest, NC 27587-8530
14. Get fresh produce at the Wake Forest Farmers Market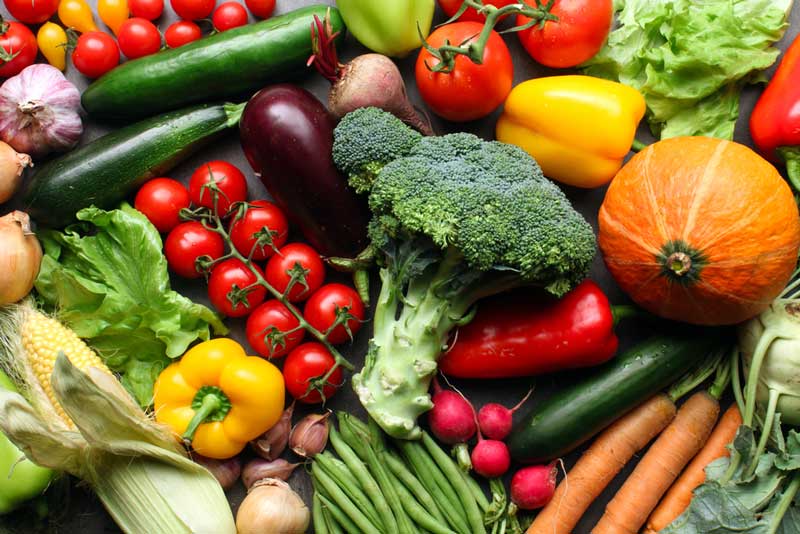 Wake Forest Farmers Market is the next one on our list of fun things to do in Wake Forest, NC. It is located just at the back of the Wake Forest Town Hall, along South Taylor Street.
Start your healthy diet by grabbing fruits and vegetables harvested directly from the farm. Also, you can buy free-range eggs, poultry products, pork, organic beef from pasture-raised cattle, and herbs to spice up your cooking.
Even if you want snacks, it's no problem because the Farmers Market also sells fruit preserves, jams, honey, and baked products.
You would also be doing the environment good by purchasing the items at the Farmers Market. Every product here resulted from green sustainable agricultural practices.
15. Polar Ice House
Conveniently located within the Factory Shopping complex on South Main St. in Wake Forest NC, the Polar Ice House provides two NHL regulation ice rinks with all the whistles and bells.
It was the original ice rink in the Raleigh area, built as a roller skating rink in 1978 before being converted to an ice skating rink in 1986.
Their rinks are perfect with light and sound systems for exhilarating Public Skate sessions, League play, Open Hockey, and flexible Freestyle figure skating sessions.
They also offer track-out and summer camp programs throughout the year, focusing on athletic activities and child development in a peer group atmosphere.
The facility has a single sheet ice surface and is home to the East Coast Eagles Hockey Club and Raleigh Youth Hockey Association.
Address: 1839 S Main St Ste 200, Wake Forest, NC 27587-6532
Also check out our list of things to do in Southport, things to do in Morganton and cool things to do in Cashier, if you are planning a North Carolina road trip.
16. Visit a Pioneer's House at the Calvin Jones House
Without a visit to the founder of Wake Forest's house, any historical knowledge you've got would be incomplete.
The Calvin Jones House is located at 414 North Main Street. It stands as the oldest house in town since it was finished in 1820.
In like manner, it was the first home of Stealey Hall in the then Wake Forest College.
As you may have thought, the house was placed on the National Register of Historic Places in 2016
Upon visitation, you will find exhibits that feature the history of Wake Forest College and the town of Wake Forest.
You would also see The Wake Forest College Sports Hall of Fame inside the house. If you are a researcher, you have access to the historical archives in the museum but only by appointment.
17. See the Piper Lights
Next on the teeming list of top things to do in Wake Forest, NC is seeing the Piper Lights.
It all began with a manger scene some 30 years ago but today, Piper Lights is much more. It is a charming Christmas lights display put together by a family to share their joy of the season with the community.
Every year, they open the day after Thanksgiving and run until January 1st. You can visit from Sunday through Thursday from 5:30 pm – 9 pm, and they are also open on Friday and Saturday from 5:30 pm – 10 pm.
Admission is free but donations are well appreciated towards keeping the lights on.
Address: 5725 Fixit Shop Rd, Wake Forest, NC 27587-9627
18. Enjoy the Outdoors at the Falls Lake State Recreation Area
You may feel you've exhausted your outdoor options in Wake Forest, but know you haven't! Check the Falls Lake State Recreation Area to experience an extensive scope of outdoor activities in the town.
There are varieties of activities to engage in here, such as biking, hiking, and camping. Besides, the area is open throughout the year, except on Christmas Eve and Christmas Day.
If you decide to go camping, you can park your RV there for a few days. The RV campground also has a full set of amenities for you to get comfort.
There are also 300 slots available for campers, so you need not worry about running space.
Address: 13304 Creedmoor Rd, Wake Forest, NC 27587
19. Wake Forest must-visit: Horseshoe Farms Nature Preserve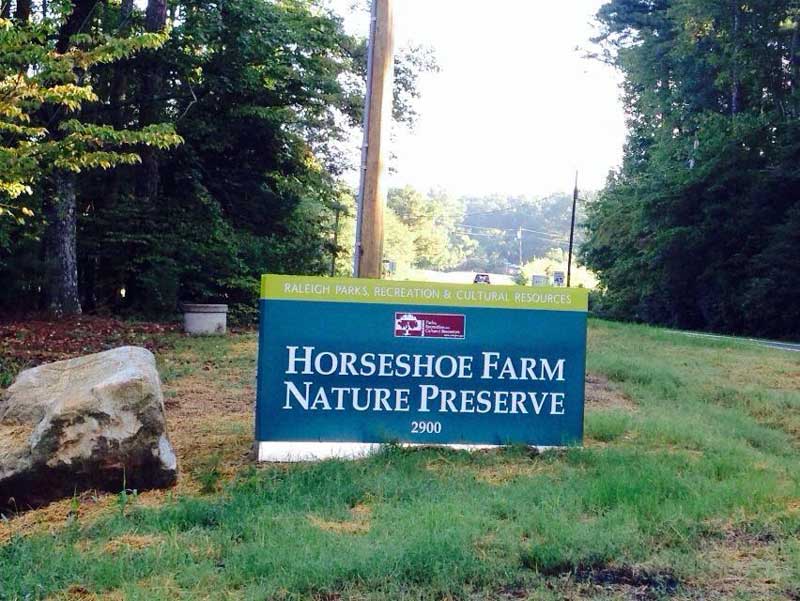 Spreading across 146 acres, visiting Horseshoe Farms Nature Preserve is one of the top things to do in Wake Forest, NC.
This preserve was carved out by the meandering of the Neuse River, and it sits on a U-shaped piece of land in northeastern Wake County with rare natural and cultural resources.
The Horseshoe Farms Nature Preserve is a gem along the Neuse River; a place of rich heritage, abundant wildlife, and great natural beauty.
It is encompassed on three sides by the Neuse River and consists of mainly undeveloped pastures and woodland areas.
The upland fields of this site were farmed as crops and served as pasture for generations. The land's most recent use is as a farmhouse and horse pasture before being purchased in 1994.
With the aid of a grant, the farmhouse was restored for temporary office space, nature education, and future use to boost interpretive information.
Horseshoe Farms Nature Preserve is open from Monday through Sunday and then the time is 7:00 AM – 7:30 PM.
Address: 2900 Horse Shoe Farm Rd, Wake Forest, NC 27587-6723
20. Sample Craft Beers at the White Street Brewing Company
White Street Brewing Company has become another big name in the Wake Forest community thanks to its delicious craft beers and deluxe service.
Overall, they are committed to making only the best beers. They don't cut corners in brewing or ingredients and doesn't matter if they go overtime just to make great drinks.
Presently, White Street Brewing Company produce a line of wonderful classic beers, called the Main Street Series, in addition to modern classics in their Side Street Series.
Don't forget to taste all of these selections in their taproom when you visit. This is one of the best things to do in Wake Forest, NC.
Address: 218 S White St, Wake Forest, NC 27587
21. Flaherty Park Community Center
Flaherty Park Community Center was recently swung by J.B. Flaherty Park in Wake Forest. It had never been there before but adds to our increasing list of top things to do in Wake Forest, NC.
It is a massive 100-acre park with baseball fields, pickleball, tennis courts, a playground, a dog park, a picnic shelter, and ponds for fishing.
The center is open from Monday through Friday between 8 am and 5 pm, however, they are closed on Saturdays and Sundays.
Address: 1226 N White St, Wake Forest, NC 27587-7119
22. Do everything at The Factory
The Factory is a one-stop-shop for everything you want in Wake Forest. It is a complex filled with various specialty shops, play areas, and restaurants.
This place allows you to bring your kids for music lessons or soccer practice while buying dinner or picking up a birthday gift.
Don't waste time driving around the town when you can get everything you want in one place. For instance, if you can bring your kids to The Factory Ballpark or The MVP Sports Soccerplex.
Otherwise, you can celebrate birthdays at The Polar Ice House – they have twin ice sheets and a full snack bar.
Afterward, get at O2 Fitness or buy accessories and clothes at So You Boutique. It is surely a place you would not want to miss in Wake Forest.
Address: 1839 S Main St, Wake Forest, NC 27587
23. Browse masterpieces at the North Carolina Museum of Art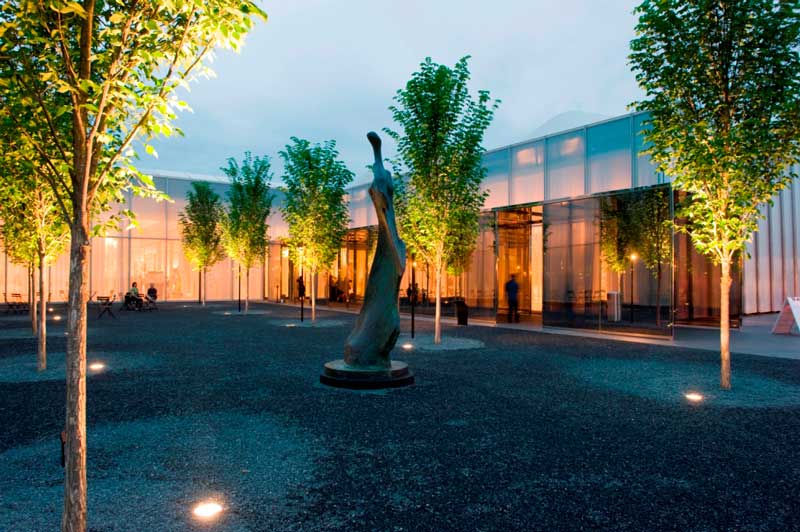 The city of Raleigh, which is the state capital of North Carolina is only 26 minutes away from Wake Forest. It is where the North Carolina Museum of Art – a product of the state's initiative to put up an art collection for citizens- is located.
It is phenomenal because, in 1947, the North Carolina General Assembly allocated $1 million to buy art, making it the first state legislature in the country to use state funds to purchase art for the people.
The North Carolina Museum of Art is also special because it has the biggest storehouse of the works of French master Auguste Rodin in the southeastern part of the United States.
The museum was accorded this honor after receiving 30 of Rodin's works as a gift from Iris and B. Gerald Cantor Foundation.
You would also see important cultural artifacts, like ceremonial objects from the ancient American, Jewish, and African communities here in the museum.
If you are an art lover, visiting this museum is one of the best things to do near Wake Forest, NC.
Address: 2110 Blue Ridge Rd, Raleigh, NC 27607, United States
Want more of North Carolina? do check out our list of things to do in Rocky Mount, things to do in Atlantic Beach and things to do in Gastonia for a memorable vacation.
Plan A Trip to Wake Forest
Not only is Wake Forest a hub of attractions, but it is also one of the best places of a gateway. Visitors have the opportunity to explore all its attractions for a fun time.
So, why not start making arrangements towards making this town your next vacation destination. It would certainly pay off.
Have a wonderful experience!