Southport, North Carolina is a city with a tranquil atmosphere. It has everything fun and should top your list when searching for summer getaways.
There are quite some fun things to do in Southport, NC, from luxury to history to nature. Also, the city is a favorite place for Hollywood dealings, with many famous television shows and movies shot in the region.
Southport is also popular for its classic museums and maritime heritage. It has a very calm and inviting atmosphere.
If you are for a three-to-four day-long getaway, this would be an excellent place because there is a lot to explore.
Let's explore the best things to do in Southport, North Carolina.
Things to Do in Southport, NC
1. Explore the Waters on the Southport-Fort Fisher Ferry
Southport is popular for its pristine beaches and marine life. Fort Fisher Ferry takes you on an hour ride across the ocean to have a view
The ride cuts open the scenic views of the city, and it is also a very comfortable way to explore the waters.
As a visitor or even as a local, you are sure to enjoy the experience. The costs are minimal and would be worth it.
The tour takes an offbeat route, registering memories in your mind. With the calm breeze caressing your face and turquoise water flowing beneath you, it will be a pleasant time.
2. Stop by Fort Johnston-Southport Museum & Visitors Center
Fort Johnston-Southport Museum & Visitors Center is another wonderful thing to do in Southport. In this museum, you embrace the rich history of Southport, from the founding "Smithville" in 1792 to the uncountable events and individuals that have defined the city's culture.
You would still be amazed by what you discover here, even if you live in the area. The young folks will enjoy the scavenger hunt, which guides them to the many displays of the museum.
When you are done seeing the museum, take a seat in the "front yard" and admire the view of the Cape Fear River, dolphins, boats, and seagulls as they pass by.
There are no worries if you are unfamiliar with the region, thanks to the brochures, maps, and other resourceful information found at the tourist center.
Finally, some decent museum docents are there to answer any questions you may have regarding your visit to Southport.
Address: 203 E Bay St, Southport, NC 28461-3910
3. Visit the North Carolina Maritime Museum
Located in Southport is the North Carolina Maritime Museum. This museum is an interactive and informative place that is well treasured amongst locals and visitors.
It would take you about 30 to 45 minutes to look around.
The museum has themes that revolve primarily around fisheries, maritime history, and shipwrecks. You will be delighted by the information on marine life you will gain from here.
They also show a movie that is both helpful and entertaining at the same time. The kids will immensely enjoy this place, so if you have them around, do well to bring them along.
The museum is open Mondays to Saturdays between 10 am and 5 pm, while on Sundays it's between 12 pm to 5 pm.
Address: 315 Front St, Beaufort, NC 28516, United States
4. Rent a Kayak from The Adventure Kayak Company
The Adventure Kayak Company offers kayak rentals and bike tours that allow tourists to explore the Cape Fear environment and the depth of Downtown Southport at their leisure.
There are lesser-known but equally famous attractions that have made Southport a North Carolina hub, and this all-encompassing tour organization does well in bringing them to light.
In addition, they are an on-site retail store for long-term travelers. A kayak trip is highly recommended if you are in town for a few days and aren't sure of where to start.
For each trip, you get basic paddling instruction and a tour of the waterways in the city.
Want to see Southport from a whole different viewpoint, pick a one-hour, half-day, or multiple-day rental of a bike or kayak?
5. Walk around the Pier
Another interesting thing to do in Southport is to walk around the pier. The Southport Pier and Riverwalk provide a clean, neat, and long path to walk on and absorb the sunset.
It is best to visit this place in the evening when there is a clear and beautiful sunset view. After you must have explored different sights, you may want to spend some time for leisure in this place.
Features include benches where you can sit and admire the view. You can also engage in fishing activities here.
If you want to see the tangerine sunset dipping into azure waters, Southport pier is the best place to be.
Come sit here for hours with your loved ones and munch on some snacks.
6. Explore the City with Southport Fun Tours
Are you aware it is possible to explore most of Southport by simply joining a few tours? Yes, it is.
Southport Fun Tours provides several tours that take you around the city and to its popular sites. If you have not made a detailed plan for your day, you can take up one of these tours.
These tours are affordable and cut across many remarkable areas in Southport. You can take an early morning ride as you maximize the pleasant atmosphere.
You would get to learn about and see the everyday life of locals while on these tours.
7. Have a Dinner Date at Bella Cucina
Bella Cucina is the go-to place you want to eat fine. This restaurant serves delicious Italian cuisine and is an ideal spot for dinner.
Bella Cucina is known for its hand-tossed pizzas, which are available in different flavors and shapes. Their spaghetti is also great and worth a try.
You just have to get down to this lovely restaurant for dinner and a glass of wine. It has a pretty warm ambiance that is full of happy vibes.
You would meet your expectations here as it is everyone's go-to Italian place in Southport!
Address: 5177 Southport-Supply Rd SE, Southport, NC 28461, United States
8. Go Paddling or Kayaking
Of course, there are various enjoyable water activities, and paddling tops the list here. It is the most recommended activity in Southport.
Here, tour operators rent out boats and allow you to go swimming. The water is fast and covers a large area, such that you can go as far as you want to.
They permit two people on a boat, so if you have a group, do well to arrange them accordingly. There are precautionary measures mapped out for your safety, so you need not worry about that.
If you are an amateur in paddling, the instructor would guide you skillfully and with extreme patience.
They offer kayaking and sailing too, so you can take up any activity that captures your interest.
North Carolina makes one of the top places to visit in the United States, check out the list of things to do in Cashier, and things to do in Morganton for a fun time.
9. Stroll Around Downtown Southport
It is very rare to see another place like Southport's downtown area, which blends traditional southern architecture and design with a laid-back beach town atmosphere.
Tourists have the opportunity to sit back and relish the view from a rocking chair while soaking in the relaxed atmosphere and having a cup of coffee.
The unusual location of Downtown Southport close to the Cape Fear River's mouth, where it meets the Atlantic Ocean, is an attractive factor as it witnesses many activities and plenty of people.
For centuries, this region has been a prominent port of call, and tourists can't deny a strong marine influence in every corner.
Waterfront restaurants and shops coexist alongside modern marinas, weather-beaten harbors, and boats of various sizes and shapes.
10. Search for Gems in Timeless Treasures & Unique Gifts
Do you love hoarding antique items? If yes, Timeless Treasures & Unique Gifts is a shop that houses some real treasures.
The shop sells items that cannot be found elsewhere. It is a haven for people who cherish vintage items.
There is a small quaint shop with plenty of wonders in it. You may want to browse through the shop and buy whatever matches your style.
Timeless Treasures & Unique Gifts promises awesome items for the taking. You can even purchase some personalized items for those you love.
It Opens Mondays to Saturdays from 10 am to 4 pm
Address: 122 E Moore St, Southport, NC 28461, United States
11. Shop for Souvenirs at Lantana's Gallery & Fine Gifts
If you are looking for a place to purchase amazing items in Southport, you've got that in Lantana's – a popular destination for locals.
Founded in 2007 by Jim and Deb Meehan Lantana's Gallery & Fine Gifts is a great place to find a diverse variety of unique and exciting art, clothing, jewelry, and other items.
Six months after it was launched, their daughter Hilary rose to assist with collecting, sales, and marketing, including day-to-day operations.
In addition, Lantana's is a boutique shop that sells a MacKenzie-ever-classic whimsical assortment of seasonal presents and home products.
You can shop for all of your favorite body and bath products as well as home fragrances here. Also, you will find products such as matches, soap savers, and reeds in this section.
Address: 113 S Howe St, Southport, NC 28461, United States
12. Wine Tasting at Silver Coast Winery
Silver Coast Winery is located in the heart of the city, and it makes our list of top things to do in Southport.
This winery is a fascinating place to be and is highly recognized for its award-winning wines.
The wines are so sweet, though old, they are smooth to gulp down. You can choose from an available, wide array of flavors.
Silver Coast Winery has a very knowledgeable and friendly staff who are willing and ready to suggest the best wines for you.
Every glass of wine is so special that even if you have one, you will end up buying several bottles. Therefore, it is best to visit in the evening.
The winery has a very pleasant and lively atmosphere, and there are times when live music is playing. You can also purchase some pieces of stuff from their gift shop.
The winery is open from Monday to Saturday between 11:00 AM and 7:00 PM
Address: 105 S Howe St, Southport, NC 28461-3817
13. Soak up the Hollywood Scene
The proximity of Southport to Wilmington (home to one of the largest film studios east of Hollywood), as well as its natural beauty makes the city popular too.
Southport is celebrated as scenery for several television shows and famed movies, and visitors who explore the downtown area may find a few of the landscapes and local landmarks that are remarkably familiar.
Embrace any of the several walking and vehicular tours which take visitors to the sites that made Southport famous. You would also learn about the stories of the Hollywood legends that walked the area streets.
Visitors who wish to have their expedition can stop by the waterfront café where Julianne Hough worked in 2013's "Safe Haven," swing by the Old Brunswick Jail, where scenes for the 1986 movie "Crimes of the Heart" were filmed, or swing by the old Southport High School baseball field and Howe Street where 2001's "Summer Catch" was filmed.
There is a long list of productions that are attributed to Southport – including but not limited to, "A Walk to Remember," "I Know What You Did Last Summer," "Nights in Rodanthe," "Domestic Disturbance," and even TV shows like "Matlock," "Dawson's Creek," and "Revenge."
Southport indeed has a setting so expressive that it's made for the movies.
14. Adore Art at the Artshak Studio and Gallery
The art of a particular area or region speaks tremendously about the destination. It is the best avenue through which one gets to know about the culture and ethos of a place.
If you are an art enthusiast, the Artshak Studio and Gallery is the go-to place. It is an amazing urban studio boasting contemporary art pieces.
Artshak Studio and Gallery is owned by people who are immensely passionate about art. So, you are going to see an excellent in-house collection.
The place is a must-visit spot in Southport, brimming with elegance and creativity.
Even if you are no fan of art, you need not worry about understanding. The owners are accommodating and well-cultured enough to explain the simplest things about the art displayed.
They also have a coffee machine indoors where guests can brew a cup and silently reminisce over the beautiful art.
Address: 822 N Howe St, Southport, NC 28461, United States
15. Visit Old Brunswick County Jail Museum
Located on the corners of Nash & Rhett Streets, Old Brunswick County Jail Museum is an amazing museum open for the summer season.
They have ready docents who will offer free tours that detail the jail's history to visitors as they view original jail cells and other exhibits. It may interest you to know that this historic prison is one of the stops on the Walking Tour of Southport.
You can enjoy guided tours at the museum from 12:30 – 3:30 p.m. each Wednesday and Saturday from April to October and on Friday afternoons in July and August.
The jail has two cells, and there is a runabout on the second floor. Each cell was designed with a commode, a washbasin, and four bunks.
The cells were constructed using riveted flat iron bars, and you will see very visibly the graffiti drawn by prisoners upstairs.
Address: Corner of Nash and Rhett Streets, Southport, NC 28461
North Carolina has some of the best cities in the United States to explore, here is a list of fun things to do in Rocky Mount, and things to do in Atlantic Beach for a fun exploration
16. Pray at the Trinity United Methodist Church
The Trinity United Methodist Church pays tribute to divinity. You would be engulfed in spiritual ascension when you visit.
Erected in the 1700s, it is a beautiful church inside out and an example of Victorian architecture. You would be amazed at the gorgeousness and intricacy of the architecture – a visual treat for visitors.
If you are a Christian, you should visit the church on a Sunday to engage in their service.
Thanks to its breathtaking views, the church itself appear to be right out of a fairy tale. There is also complete silence on the property, giving you the premise to sit and meditate. So, you can pray and ask for blessings for advancement.
When stepping out, you will be full of positivity and happiness.
Address: 209 E Nash St, Southport, NC 28461-3935
17. Dive the waters Blackbeard Scuba
If you are a water enthusiast, this one may interest you.
Located in Southport's South Harbor Marina, Blackbeard Scuba offers all types of recreational scuba diving, including Courses, scuba certification, Dive Charters, Equipment Service, and Retail.
Other services include trainer certification, scuba excursions, wreck dives, and a retail shop.
The Blackbeard's Cruises also offers great value dive liveaboard through two sailboats: The Sea Explorer and Morning Star, each one accommodating up to 22 divers in fully air-conditioned cabins.
They are the best solution to fulfill your passion for diving in Southport without breaking the bank!
Operation hours are Tuesday to Sunday: 9:00 am – 6:00 pm
Address: 5001 O'Quinn Blvd SE, Southport, NC 28461, United States
18. See the Price Creek Lighthouse from Afar
Are you looking for spots where you can take an aesthetic picture for your social feeds? Search no more thanks to the Price Creek Lighthouse.
The lighthouse is located in a picturesque area and it is surrounded by a lawn which adds to its stunning backdrop beauty.
This structure is the largest remnant of the system of lights that provided course to the once-bustling trade route from the mouth of Cape Fear River down to Wilmington.
The twenty-foot-high Price's Creek front range tower walls were constructed entirely of brick and taper from three feet thick at the base to two feet thick at the top. Also, its base diameter shrinks from seventeen feet to nine feet at the top.
You would surely cherish the atmosphere here if you are desire peace and serenity.
Checking the Price Creek Lighthouse is one of the best things to do in Southport and should be on your bucket list.
Address: Southport, NC 28461
19. Shop till you drop at Northrop Antiques Mall
Located in a historic brick building along central Howe Street, the Northrop Antiques Mall is an antique emporium you will spot amongst the distinguished angled rooftops and forest-green storefronts.
It has a vintage look, which is a good indication of the variety of ancient treasures found inside.
Northrop Antiques Mall features about 38 different dealers and vendors under one roof, meaning shoppers can find a myriad of priceless collectibles and eclectic items.
There are different "stations" where so many dealers are represented throughout the building, so antique fans can pick from a huge range of goodies, including vintage books, glassware, artworks and prints, furnishings, old bottles and glassware, and more.
There are also recent treasures, including bath and beauty products, handmade crafts, and perishables, making the site appealing to shoppers.
The mall is open from Monday through Saturday between 10 am–5 pm, but on Sundays, operation hours are 10 am to 5 pm.
Address: 111 E Moore St, Southport, NC 28461-3925
20. Enjoy a Bird's-Eye View of Southport
Want to know what to do in Sikeston, MO?
One of the best things to do in Southport is goings skydiving. It is an excellent way of viewing the city from a bird's-eye view.
This is why Skydive Coastal Carolinas is available for you. They provide the best skydiving experience in Southport.
You are also guaranteed professional guidance from their staff, who are willing and ever-ready to assist you. It might be disturbing, but their hospitality will make it easier for you.
You would be in for a phenomenal experience, and they will also capture some pictures for you to take them back and relive those moments.
21. Surf Tours of Southport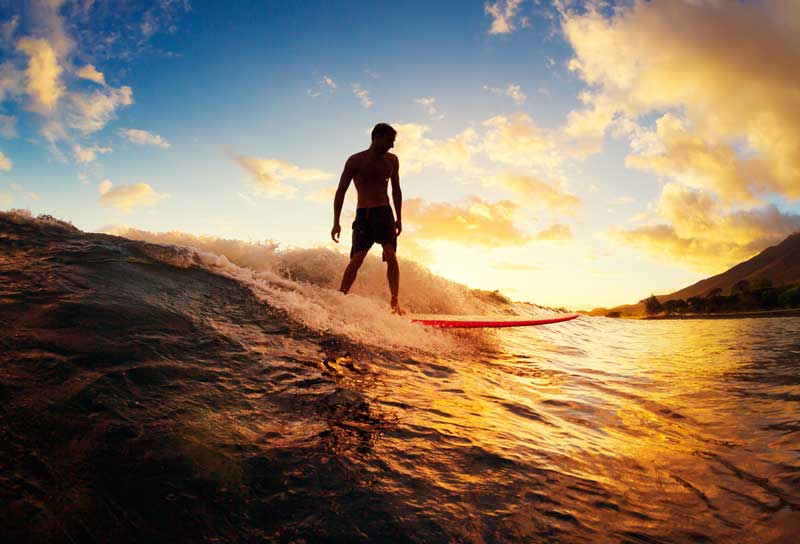 Enjoy a totally special tour of Southport in one of the most innovative and exceptional golf carts on the island with exploration under the guidance of Surf Tours of Southport.
The company offers area-wide tours that cover the downtown and beyond. They are held in a two-benched golf cart with wood paneling and a surfboard on top, which by default instills a fun and lively atmosphere that will keep you smiling well even after the trip ends.
The tours are led by owner and expert Steve, who offers a colorful commentary of the town to guests, from history to the filming sites and local legends that have made it to the big screen.
You can so stop to take pictures as they pass through TV film locations, Light Houses, History, Pirates, Civil War, Architecture, Ghost Stories, Eateries, Scenic Waterfront, etc
Tours run from Monday through Friday from 11 am to 3 pm. However, weekends and outside normal hours by appointment.
Address: Southport, NC
22. Have delectable seafood at Mr. P's Bistro
It is true that not every restaurant offers delightful seafood, a reason why consumers try to limit their expectations.
However, Mr. P's Bistro is an exception and will not disappoint you. It is not the only seafood restaurant in Southport, but it is the best.
You can plan a luncheon here at Mr. P's Bistro and place your best order bestseller from the menu. They have a finely crafted menu, and the food is free and tasty.
Feel free to try out their tuna dishes, they are delectable and very inviting. Their service is affordable and fast.
Another impressive feature of the restaurant is the view you see from there. So, don't miss out!
23. Check out the Franklin Square Gallery
Finally on our list of things to do in Southport is Franklin Square Gallery, a beautiful place in the city.
Franklin Square Gallery is situated in the heart of the city. It displays and promotes art created by locals, such as pottery, paintings, prints, and sculptures.
Every work you see here is authentic and original. The gallery works consciously to preserve the local ethos and culture of the city.
You will see unique artworks filling the space, and it may take you about an hour to explore and look at the pieces.
It would be an hour full of fun as you take to looking at these gems and trying to know about the culture and artists.
Address: 130 E West St, Southport, NC 28461, United States
Want more of North Carolina? do check out our list of things to do in Roseburg, and things to do in Wilson for a memorable vacation.
Plan your trip to Southport
Southport is a cool place to visit, and whether you choose to do just one or all of these local favorites, you are in for a memorable experience.
As you have seen, this seaside town is full of activities that care for guests of all ages.
Southport has something for everyone, from antique shopping on the coast to the super welcoming restaurants to the wild creek explorations.
Start making plans to have a fun vacation, have a fun one.