In search of the best and fun things to do in Cashier, NC?
Cashier is a famous vacation city between Jackson County and the Blue Ridge Mountains of North Carolina, situated only 10 miles from Asheville, just adjacent to the Scenic Highway 64.
The small community of Cashier sits at a high elevation of approximately 3,500 feet in the center of the Nantahala National Forest, which features so many areas for outdoor recreations and other activities. Because of its high level of precipitation (about 75 inches), the city has several rivers and waterfalls.
You can find time to explore many of the city's apparel boutiques, antique shops, home furnishing studios, and good restaurants.
Cashier offers numerous things to do, like stopping by to explore the Chattooga Loop Trail, TJ Baileys, and The Bascom, amongst others. You can also check out Cashiers Farmers Market during your visit.
Are you planning an exploration of Cashier? Here are the top things to do in Cashier, NC.
Things to Do in Cashier
1. Panthertown Valley
If you are a fan of the outdoors, add a visit to the Panthertown Valley to your list of things to do in Cashier, NC.
Located on the Blue Ridge Mountains of North Carolina along the East Continental Divide, the Valley has a lot to offer its visitors.
With its stunning waterfalls and mountain ranges, It is aptly referred to as Yosemite in the East.
Panthertown Valley is open to visitors all through the year, and you might not be able to explore the beauty of the entire area with one visit.
Alongside the stunning views and beautiful hiking trails, you're bound to see beautiful blooms that are seasonal, like trillium and orchids.
Panthertown Valley is a well-preserved natural attraction that offers its visitors an exciting day in the great outdoors.
The valley is also a perfect place for hiking, so feel free to visit with your hiking equipment. You might also need a map not to get lost during the hike.
2. Whitewater Falls
The Whitewater Falls is a beautiful, multi-drop cascading waterfall just inside the famous city of Cashiers, NC, and close to the South Carolina state line. It's simply an eye-catching waterfall and is considered one of the best in the area.
It is very much worth the half-mile (round trip) hike to explore a 400+ foot cascade. The walk follows a short, paved stretch of the Foothills Trail via a wildflower-filled forest and features several outstanding views of Lake Jocassee settled in the surrounding rolling mountains.
In mid-hike, the trail scores its first views of the upper waterfall before coming down through a series of wooden stairs to get a more transparent, more extensive view of the waterfall. It's a somewhat simple, short, and family-friendly hike. Meanwhile, the picnic area near the trailhead provides a fantastic post-hike snack location situated in a rocky, sheltered forest.
The whitewater fall is arguably the highest waterfall east of the Rockies, as it features cascading waterfalls submerged above giant cliffs all around the East Coast. Whichever way you look at it, we promise you that this waterfall is undoubtedly worth a visit and will make your trip a fun-filled one.
Address: Cashiers, NC 28717, United States
3. A Jones Company
If you are looking to purchase a souvenir or gift for your family or loved one, A Jones Company is the perfect place to visit.
Enter A Jones Company and select from a variety of gift and souvenir items. A Jones offers unique women's apparel, designer jewelry, and home décor products.
They offer a variety of items that include Johnny Was clothing, Juju Jams pajamas, Mariana jewelry, April Cornell linens, Barefoot Dreams, and Nest fragrances.
The Cashiers Candy Store offers hand-crafted, seasonal treats such as novelty, chocolates, jellybeans, and many more.
Address: 3 Chestnut Square, Cashiers, NC 28717, United States
4. Cashiers Farmers Market
Cashiers Farmers Market is a well-known market that is held in the village of Cashiers. The market began in 1995, and it is open throughout the year.
This market has a diverse selection of goods to choose from. In addition to the usual stores, there are many great outdoor spots for eating great food and barbecue.
The market boasts an outdoor gym and also a vast collection of wines in cashier that will delight anyone who is a wine lover.
Other items you can find in the market include Fresh baked goods and delicious homemade frozen ice creams.
Gourmet products are the major attraction in this marketplace. Shopping at this market is one of the best things to do in Cashiers, NC.
Address: 78 US-64, Cashiers, NC 28717, United States
5. Iron Bridge
The Old Iron Bridge is a perfect example of early 20th Century bridge construction featuring riveted connections of the truss member. It is a unique city of Cashier which features an ideal area where lucky people visit.
There's absolutely no difficulty locating this excellent bridge, as you only need to go south on 107 from Cashiers and turn right on Bull Pen Road. Just make sure you drive right over the bridge, and you'll find a little parking area to the right once you've crossed the bridge.
The sights from the bridge are so incredible and attractive, and you'll find trails to walk just by at the side of the River.
The bridge also features rapids under it and a hugely virgin river on each side of the bridge. Once you keep driving along the Bull Pen Road, you will end up at Whiteside Cove Road after the bridge.
Beneath the bridge, you will find the famous Chattooga River flowing. From the bridge, you'll also sight the attractive waterfalls and rapids. The Chattooga River is renowned for its white water rafting and shooting the rapids scenes in the Burt Reynolds movie "Deliverance."
The drive from Highlands to the bridge and Cashiers is well worth the trip. The road is characterized by Rhododendron and mountain laurel, coupled with many hairpin curves (note: some parts remain unpaved). The Iron Bridge is an enjoyable place for people away from the shopping district without hiking to get there.
Address: Bull Pen Road, Cashiers, NC 28717
6. Whiteside Mountain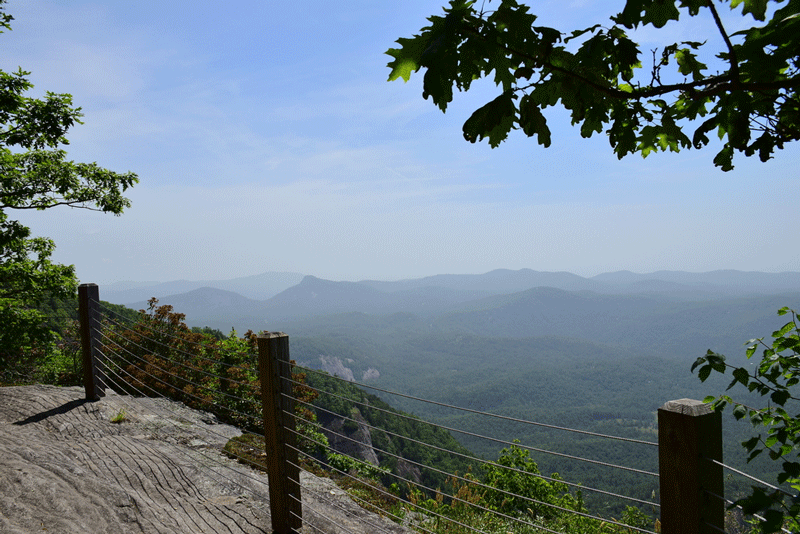 A part of the Jackson County, Whiteside Mountain is a beautiful mountain that lies on Cashiers and Georgia border.
Whiteside Mountain range features some of Eastern North America's highest cliffs. Visitors can walk on the short and steep peaks of the cliffs and watch the peregrine and Blue Ridge Mountains falcons.
The cliff's 700-foot height provides one of the most spectacular views in the whole of Eastern North America.
There are also restrooms along the way, where you can stop for a rest during your hike.
7. Cornucopia Restaurant
For a memorable dining experience, add a visit to Cornucopia Restaurant to your list of things to do in Cashiers.
The charming Cornucopia Restaurant has been in operation since 1979 and is one of Cashiers' best restaurants for a hearty lunch.
They provide mouth-watering fresh meals with various menus available for dinner and lunch.
Some of the delicious dishes in the restaurants' menu include crab cake sandwiches and slow-roast prime ribs.
There are also House Reuben, Mandarin Chicken Salad, and Arabian Club for you to try out for lunch.
You can sit on the patio and have your lunch near the bubbling stream flowing through.
If you plan a trip to Cashiers, make sure you stop by Cornucopia to enjoy a tasty meal.
Address: 16 Cashiers School Rd, Cashiers, NC 28717, United States
8. Smoke House Barbecue
For a memorable Barbecue experience, add a visit to Smoke House Barbecue to your list of things to do in Cashier, NC.
Smoke House Smoke House ensures the pure American barbecue experience, whether it be outdoor or indoor.
Smoke House BBQ offers the traditional smokehouse favorites like steak and slaw and pulled pork.
There may be some delay in securing a table as Smoke House is always crowded by tourists and locals alike.
Smoke House Smoke House is popular among visitors and residents, and the food is fantastic, according to the reviews of visitors.
Address: 281 US-64 Box 64, Cashiers, NC 28717, United States
Also check out our list of things to do in Wilson, things to do in Fayetteville and things to do in Charlotte, if you are planning a North Carolina road trip.
9. Rainbow Falls, Gorges State Park
One of the best fun things to do in Cashiers, NC, is visiting Rainbow Falls, Gorges State Park, and it is worth adding to your checklist.
Located in the Horsepasture River, Rainbow Falls is a beautiful sight to behold if you are in Cashier.
A hiking trail in the area flows of a river that eventually leads up to the waterfall, making the journey to the waterfalls an interesting one.
However, waterproof shoes are suggested as a measure of precaution.
There are portable toilets that are available in parking spaces for your convenience.
Rainbow Falls is a popular tourist destination and a must-see attraction.
Address: 976 Grassy Ridge Rd, Sapphire, NC 28774, United States
10. Chattooga River Loop Trail
Chattooga River Trail is another beautiful tourist center, courtesy of Cashier. It is a 10.5-kilometer drive from Bull Pen Road and a lightly trafficked out and back trail located near Highlands, North Carolina, featuring a river rated as moderate.
The trail is significantly used for hiking, camping, fishing, and backpacking and is accessible year-round. Dogs can also use this trail, although they will need to be kept on a leash. For access to the track, 4 THs are being provided. The lower end is at Iron Bridge, as discussed.
On the other hand, the upper end is on Whiteside Cove Road between the Summer Chapel and Grimshaw. It features an ample parking space and is difficult to miss. County Line trail offers you in about the middle. It begins on Whiteside Cove Road at the county line.
It offers a logging road featuring a massive berm to prevent vehicles entry. The Chattooga Loop trail crosses about one mile from Iron Bridge and ties into the campground only slightly towards Highlands from Iron Bridge on Bullpen Road. Close to the upper end of the trail lies a spur going down to the River adjacent to the entrance to Green's Creek.
You'll also find a lousy section featuring a mudslide that brings out the trail. It is widely believed that they're still counting on the permission of the USFS to renovate it. You'll also find a rope rigged to go up and down the steep part, although it will be difficult in icy conditions.
Address: Green's Creek, Highlands Roads, Cashier, NC
11. Highlands Biological Station
If you are visiting the city with the family, add Highlands Biological Station to your list of things to do in Cashiers, NC.
Highlands Biological Station is the perfect spot to visit if you are bringing your pets and family with you.
Dogs are allowed on leashes, and there is an opportunity to enjoy an outdoor picnic with your family here at no cost for entry.
There are restrooms located along the shores of the lake. The most prominent sight here is beautiful wildflowers that blossom in the late summer.
Address: 265 N 6th St, Highlands, NC 28741, United States
12. Brookings Anglers
Brookings Anglers is a fly-fishing area that also offers cabin rental. Fly-Fishing is a fun experience that is accompanied by the fluttering of wings of birds and fresh air blowing across the countryside.
It's among the most enjoyable experience at Cashiers you could ever have. The cabins in this area ensure you'll be able to relax during your travels.
The rocking chairs, and the front porch, create the perfect Christmas vacation experience.
Fly-Fishing as an outdoor adventure is one of the top activities to try when you're in Cashiers, NC.
Address: 49 Pillar Dr, Cashiers, NC 28717, United States
13. Curated Home of Cashiers
Don't look past Curated Home of Cashiers for those who plan to furnish their home in the area. It offers several kinds of fantastic furniture, accessories, and overall feel. It is so unique that, even a few seconds of getting there, you'd have seen your favorite style.
If you're coming from other parts of countries, it will get you wishing it's possible to transport furniture through an aircraft. However, another side of it is the fact that the place doesn't come cheap. In other words, you'll be paying for quality; however, if you cherish the selection and inventory, then you'll make the shop your favorite.
The Curated Home of Cashiers offers a wide range of collections, including antiques, vintage items, novel furniture, custom-made furniture, reproductions, etc., collected in Europe and around the world by Jeff & Maxine. It is a truly unique and remarkable experience for everyone.
Address: 181 US Highway 64 West, Cashiers, NC 28717
14. Victoria's Closet
Shopping at Victoria's Closet is one of the best things to do in Cashiers, NC, for ladies, and it is worth adding to the checklist.
It's more of a treasure-trove for shoppers.
It has everything they could want, including an apparel store, exclusive designer labels, and jewelry.
The closet has some goods that may not be found elsewhere. Stop by this store that is unique during your next visit to Cashiers.
Address: 29 Marmalade Ln, Cashiers, NC 28717, United States
15. Orchard Restaurant
For a memorable dining experience, add a visit to to your list of things to do in Cashiers, NC.
For a memorable dining experience, add a visit to Orchard Restaurant to your list of things to do in Cashiers, NC.
Orchard Restaurant is a beautiful Southern-style restaurant that offers an exquisite menu with delicious three-course dishes.
The restaurant boasts a beautiful outdoor patio with a peaceful atmosphere with a view of a stunning garden.
Orchard Restaurant has a welcoming staff that offers excellent customer service to its patrons.
The restaurant is a perfect place for groups or couples to hang out as it has a unique cozy, warm and intimate in the renovated house it is located.
They also have a delicious assortment of cocktails, appetizers, and tasty trout dishes. Visit Orchard Restaurant for a romantic meal with your partner and enjoy the old Home atmosphere.
Address: 905 Highway 107 South, Cashiers, NC 28717, United States
Considering a North Carolina road trip, check out our guides on things to do in Asheboro , things to do in Cherokee and things to do in Murphy for a memorable trip.
16. S'More Kids Clothes
Are you searching for the best place to get your Kid's favorite designer clothing? Look no further than the S'More Kids Klothes. It is a children's boutique that offers affordable designer for children ranging from newborn to junior.
Be a part of this Kid's favorite nighttime treat as they go camping in the mountains of North Carolina. Meanwhile, the Boutique was established in 2011 and started with kids' clothing before expanding to fun stations where children can create their spa bubbles, lip gloss, and bath gel.
S'more also offers to rent cribs and high chairs. The store features a wide range of baby gifts, shower gifts, and hair bows. It takes nothing from you to stop by the S'more and get the best and quality collections your kids deserve and share its warm memories with family and friends.
Address: 383 Main St, Cashiers, NC 28741-8606
17. Lake Glenville
Are you in for some water recreational? If yes, add a visit to Lake Glenville to your checklist of things to do in Cashiers, NC.
Lake Glenville is one of the top places to enjoy water sports in North Carolina, and it is the perfect place to relax during the summer months.
The lake boasts a sparkling, clear pool and is a perfect recreation reservoir for watersports.
If you're with your friends or family, kayaking, canoe rides, and paddleboarding are great activities to enjoy.
If you're feeling adventurous, then jump right into the pool for refreshing swimming. It is also possible to fish at the shoreline due to its length.
Lake Glenville in Cashiers is an ideal weekend getaway and is worth adding to your list of places to visit while in the city.
18. Silver Run Waterfalls
For a memorable sightseeing experience, add a visit to Silver Run Waterfall to your checklist of things to do in Cashier.
The beautiful sight of this massive and spectacular waterfall will surely interest you.
The Silver Run Waterfall is located just 4 miles (6.44 kilometers) towards the south cashier at the top of a mountain about 25ft (7.62 meters) high.
With its own private swimming pool and beach, Silver Run Waterfalls is the perfect weekend getaway set in the beauty of nature.
The pool is large enough for you to relax and swim while the cascades can be accessible by a quick hike.
There's a small parking space, but it can be crowded during summer, and therefore it is recommended to arrive early.
You might also want to visit the waterfall after rain, as it is bigger and more impressive during such period.
Address: 35°04'00.9″N 83°04'01.1″W, Cashiers, NC 28717, United States
19. TJ Bailey's
Established in 1985, the TJ Bailey's is a place that features a standard Boutique that offers high quality, curated style with outstanding customer service. If you're looking for the best collections, then think no further than this place, as it also values its customers, including building lasting relationships of trust.
It also guarantees a shared appreciation for impeccable style, and its objective is to empower its clients by dressing them for success. The establishment was founded to create a vibrant environment for the best possible shopping experience. TJ Bailey is a family; they support themselves, customers, and the entire community.
Meanwhile, TJ Bailey's began as Bailey's Irish Cream and a little redheaded freckle-faced boy named TJ. It was born with a name called Main Street storefront, in a small loaded with charm. A businesswoman called Anita Lupoli created the small men's clothing store in her hometown of Highlands, NC, in 1985.
It subsequently grew, just as Anita's family is growing, and many loyal customers, co-workers, relatives, and friends became constant reminders of the importance of community to a small business.
Address: 95 NC-107, Cashiers, NC 28717, United States
20. Canyon Spa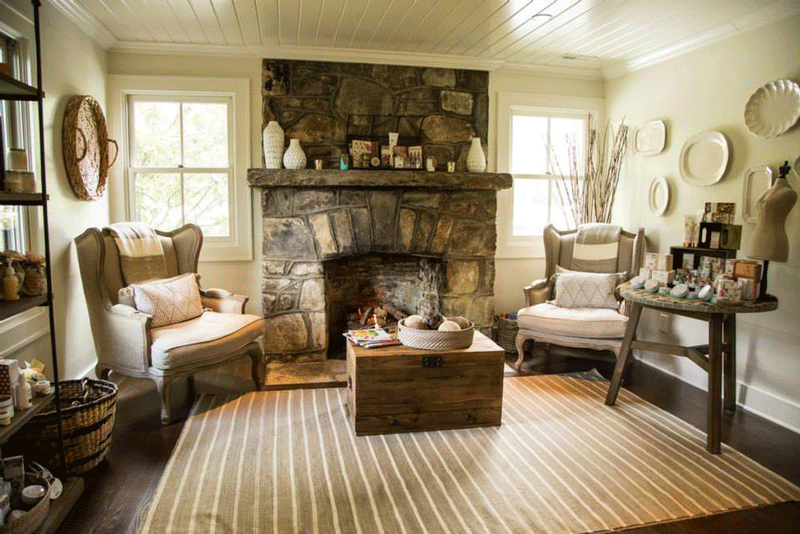 Canyon Spa is one of the best locations to relax in Cashiers, NC, with relaxing massage, and it is worth adding to your list of things to do while in the city.
The spa is located in a period-correct caretaker's Hut with a view of an area of 800 acres Lonesome Valley.
The experience is awe-inspiring that helps you unwind and relax. You can also purchase different kinds of lotions, soaps, or creams, which are entirely made by hand.
Canyon Spa is a perfect place to visit for anyone looking to take a break from the busy life of the city.
Address: 121 Lonesome Valley Rd, Sapphire, NC 28774, United States
21. Village Green
In the middle of Cashiers is the Village Green, a 5.2-hectare park that hosts hundreds of visitors every year and serves as the location for more than 80 different events.
It attracts tourists and residents alike and captures their joy most stunningly.
This serene park is the ideal spot to enjoy a picnic with the family in a lush green surrounding with a serene atmosphere and sometimes live music.
A visit to this spectacular attraction is one of the best fun things to do as cashier, and it is worth adding to your checklist.
Address: 35 US-64, Cashiers, NC 28717, United States
22. Rhodes Big View Overlook
If you want to witness a breathtaking view of Whiteside Mountain, add a visit to Rhodes Big View Overlook to your list of things to do in Cashier.
Rhodes Overlook is famous for its stunning views – the Shadow of the Bear is typically seen from fall to the beginning of spring.
It's the shadow cast by that of Whiteside Mountain in the evenings that, when projected over the valley below, appears like a picture of a bear that is indigenous in The Blue Ridge Mountains.
Take a camera with you while visiting as you might want to take pictures of the stunning view.
23. Zachary-Tolbert House
For history buff, a visit to Zachary-Tolbert House is worth adding to your list of things to do in Cashiers, NC.
The Zachary-Tolbert House was constructed between 1850 and 1852 when life was simpler.
This home is a tribute to the folks of the past. Its ability to have lasted for 150 years with no damage to its structure is an astonishment to most people who visit.
The house boasts antiques, including ornaments, handcrafted furniture, and more.
Visit the Zachary-Tolbert House to learn about how people lived prior to and during the American Civil War.
Address: 1940 NC-107, Cashiers, NC 28717, United States
24. The Bascom
The Bascom is a 30 square feet art center situated on a high mountain plateau, near the beautiful city of Highlands, where visitors can stop by for an art adventure. It offers audiences of every age stimulating various exhibitions and studio art lectures, amongst other cultural experiences.
It also offers everyone, including your family and friends, a community gathering-place amid art and nature, amongst other exciting programs. The Bascom had its origin from the great artists Watson and Louise Bascom, thanks to their dream of building a permanent gallery in Highlands in 1983.
Then, in 1999, after several alterations to the founding organization, the Bascom garnered its non-for-profit status and started a growth spurt. Its exhibition Schedule multiplied x4 before six years. The current campus Bascom construction was then completed in 2009 on an old stable.
Address: 323 Franklin Rd, Highlands, NC 28741-8551
25. Majestic Turtleback Falls
For a memorable sightseeing adventure, add a visit to Majestic Turtleback Falls to your list of things to do in Cashiers, NC.
Situated within Western North Carolina, Majestic Turtleback Falls is called "the Umbrella Falls."
The falls are situated inside the Pisgah National Forest on the Horsepasture River.
Take a hike to this Falls to witness some of the beauty of nature Cashiers, NC has to offer.
Turtleback Forests are just a 10 minute climb up away from Rainbow Falls. There's a stunning tree canopy on the road, waiting to charm you.
It's a great picnic spot, too. Although the hike is a little difficult, the stunning views it offers are definitely worth it.
26. Sapphire Valley Ski Resort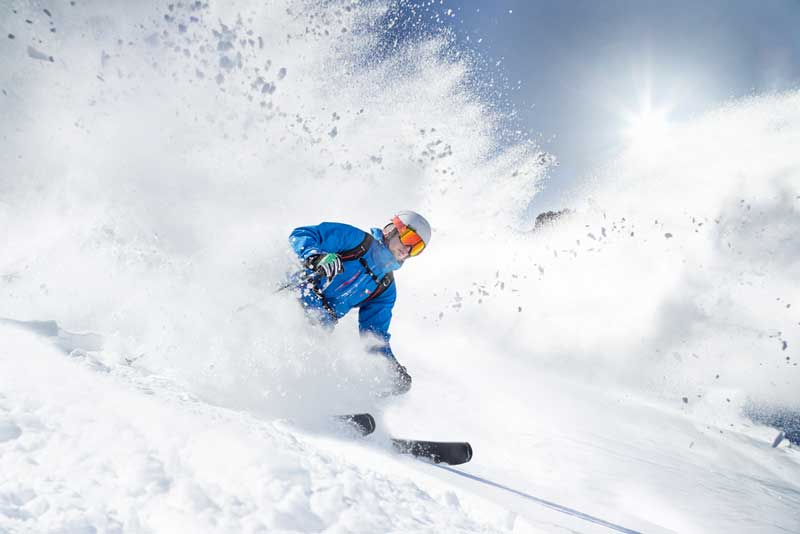 Are you in for an adventure? If yes, add a visit to Sapphire Valley Ski Resort to your checklist of things to do in Cashier.
The Sapphire Valley Ski Resort is a quiet four-season resort nestled between the Blue Ridge and the Smoky Mountains.
The resort boasts its own slope for skiing called the Sapphire Valley Ski Slope. It is managed and maintained through Sapphire Valley Master Association.
Some of the notable features of the slope include a 200-foot vertical drop, a 1600-foot run, and easy access to Fairfield Lake and Beach.
The instructors for skiing here are willing to assist with ski lessons and snowboarding.
Enjoy a relaxing meal at the restaurant in the area with great food while having a great time with your friends.
Address: 127 Cherokee Trail, Sapphire, NC 28774, United States
27. Signal Ridge Marina
Established in 1994 on Lake Glenville, in Western North Carolina, the Signal Ridge Marina has consistently maintained its popularity as a place that offers its visitors, both far and near, a clean, fun, and affordable location with lots of activities to enjoy. It is the only all-around service marina on Lake Glenville.
As a full-service marina, it offers Sales, Service, Storage, and Rentals and aims to provide the best services to every one of its customers' desires. It offers boat rentals, repairs, gas-ups, as well as fishing supplies. It also welcomes car owners into the ship store.
It also deals on Yamaha and Suzuki, Servicing Yamaha, Suzuki, Evinrude, Johnson outboard motors, and several inboards and stern drives. It offers storage, in/out service, shrink wrap, and winterization services.
Address: 4769 N Highway 107, Glenville, NC 28736-6477
Want more of North Carolina?, here is a list of attractions in Rocky Mount , Things to Do in Surf City, Things to Do in Atlantic Beach, and things to do in Brevard for a fun time.
Plan your Trip to Cashier
Undoubtedly, having seen all the exciting features that the city of Cashier, NC offers, including a trip to the Whitewater falls, Chattooga River Loop Trail, TJ Bailey's, etc.,
Start planning your trip to Cashier. Happy Travels!