In search of the best and most fun things to do in Stillwater, OK?
Named as one of the "Friendliest College Town in America," the town of Stillwater, Oklahoma is home to the famous Oklahoma State University.
Stillwater is also regarded as the seat of Payne County and attracts many tourists with its small, college city charm. Visitors are welcomed with hospitable smiles, making it more apparent why it is also one of the "Friendliest Cities in the South."
Though it is known for its strength in agriculture and education, the city still offers a variety of things to do and see for its size, including animal parks, museums, outdoor recreation, college sports games, tasty dishes, and much more.
Let's explore the best things to do in Stillwater, Oklahoma.
Things to Do in Stillwater, OK
1. See beautiful works at Gardiner Art Gallery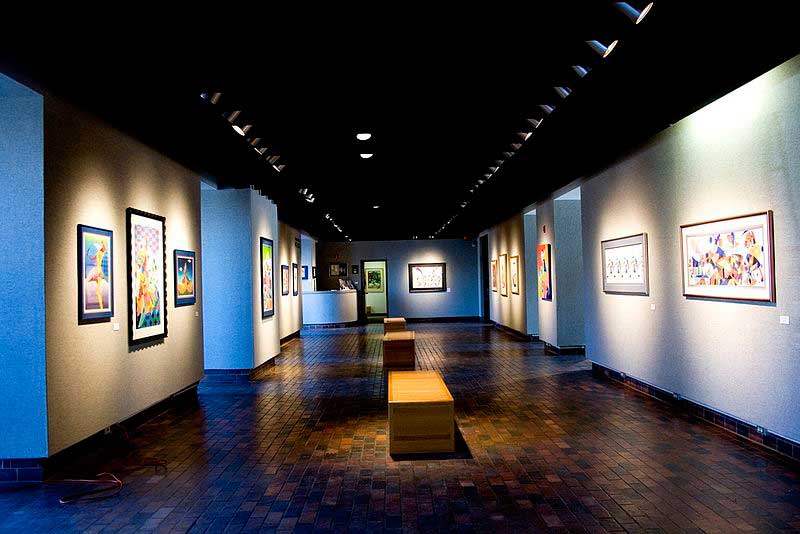 One of the treasure troves to visit at the Oklahoma State University is
Gardiner Art Gallery
. It is an amazing place to tour and stands as one of the best things to do in Stillwater.
It was first built in 1910 and originally known as the Women's Building, it was later renamed Gardiner Hall in honor of Maud Gardiner, a leadoff of Home Economics at OSU.
Within the halls of this building are displays of amazing works of art by the Gardiner Art Gallery. You will find various mediums such as 3D, Sculpture, Printmaking, and Ceramics done by students and faculty of arts in the university.
There are also traveling exhibitions by national and international artists all held within the gallery, including short-term student and faculty curated shows.
Address: 108 Bartlett Center, Stillwater, Oklahoma 74078
2. See animals at Lost Creek Safari
Situated in the town of Stillwater is the Lost Creek – a USDA-Certified animal park where guests have a unique opportunity of an up-close and personal interactive experience with some of the most exotic animals in the world.
You can join other visitors to feed playful lemurs with grapes, say hello to a camel, and even cuddle baby kangaroos.
This park is owned by Carla and Rusty who work the "extra mile," to make every visit feel like it's a VIP, private animal encounter.
One can the Lost Creek from March to October as it is open on a seasonal basis. Reservations can be made from Monday to Friday, no reservations are needed for weekends.
Lost Creek Safari is simply one of the top things to do in Stillwater, OK.
Address: 1200 W. 80th St, Stillwater, OK 74074
3. Catch movies at Town and Gown Theatre
The Town and Gown Theatre was established in 1951 by John Woodworth, as one of Oklahoma's oldest and longest-running community theatres.
The Town and Gown Theatre is loved by residents and visitors and has played host to many performances of celebrated classics like To Kill A Mockingbird, The Great Gatsby, and Steel Magnolias.
The performances here have easily met with standing ovations and confirm the talent and skill of Stillwater's local performers.
Visitors to the Town and Gown Theatre can pick tickets for individual shows, however, patrons who intend to watch more than one show can go for season tickets.
Address:£3524 S. Perkins Road, Stillwater, Oklahoma 74074
4. Stillwater must-visit: Oklahoma State University
The Oklahoma State University was established on Christmas Day back in 1890 and has gone on to grow into one of the earliest land-grant universities in the United States.
Matter of fact, the university is the only university to have a wide-felt presence in all of the seventy-seven counties of Oklahoma thanks to its Oklahoma Cooperative Extension Service.
Both the locals and visitors of Stillwater can pick out various things to do at Oklahoma State University, not minding if they are students or not.
The university organizes numerous sporting events, and other special events all through the year, including NCAA Division 1 basketball.
Address: Stillwater, OK 74078
5. Loosen up at Stillwater Float and Wellness
Immerse yourself in a unique kind of revitalization at Stillwater Float and Wellness.
This wellness center is devoted to aiding all of its clients to relax their bodies, calm their minds, and uplift their spirits. The objective of every float and sweat session is to offer people a healthier and less stressed state of being.
This is achieved through sweat and float therapies, with the latter making clients experience the sensation of floating in space by sensory deprivation pods charged with a thousand pounds of Epsom salt.
Also, they conduct sweat sessions in infrared saunas to treat arthritis, chronic fatigue, and even fibromyalgia by inciting oxygen flow and circulation in the body.
Just like any wellness center, you can end your treatment on an even more decompressing note with one of the best massages in the center.
Address: Fountain Square, 1309 South Western Road, Stillwater, Oklahoma 74074
6. Explore the Botanic Garden at OSU
The Botanic Garden is nestled between two fetching oak groves at Oklahoma State University. It is a 100-acre garden that provides a treat to explore and meander through with its calm trails and astounding fauna.
As its focus, though, The Botanical Garden at OSU is designed to encourage research and discovery for students and visitors alike. This is because it operates as a living laboratory used by various departments of the university.
However, as a visitor, there is nothing compared to sitting at one of the garden's benches and simply absorbing the sights, sounds, and smells reeled out by a thriving and diverse ecosystem.
Take a stroll through the trails and see gorgeously kept gardens. You will be more connected with Mother Earth and refreshed before leaving the Botanic Garden.
Address: 3300 W. 6th Street, Highway 51, Stillwater, Oklahoma 74078
7. Zannotti's Wine Bar
Located in the town of Stillwater, Oklahoma, is Zannotti's Wine Bar, a quiet and quaint hideaway that offers craft beers, specialty cocktails, appetizers, and high-quality wines.
This wine bar is popular for carrying a diverse selection of beer and wine from many countries, including eight beers on draft and over fifteen options for "by glass," and much more by the bottle.
At Zannotti's Wine Bar, you will find a drink menu of flight options, craft cocktails, and an extensive list of whiskey and scotch.
They also have an appetizer menu that features both shareable and small plates.
Address: 113 W 7th Ave, Stillwater, OK 74074
8. Watch a game at Boone Pickens Stadium
One of the fun things to do in Stillwater, OK, is watching a game at Boone Pickens Stadium.
The Boone Pickens Stadium is a state-of-the-art football stadium of Oklahoma State University that provides beautiful facilities sited in extremely convenient proximities but a unique game-day environment.
Formerly known as Lewis Field, the Boone Pickens Stadium was the home field of the Cowboys football team of Oklahoma State University. This took some form starting from the year 1913 and in 1920, it became a complete football stadium
The stadium also stands as the oldest football stadium in the big 12 conferences of the country. On game days, visitors can enjoy pre-game activities, especially the Fan Fest commencing three hours before.
Address: 700 W Hall of Fame Ave, Stillwater, OK 74075
9. Try something unique: Stilly Axe Pit
Do you want to have a new pastime in Stillwater? Move to the Stilly Axe Pit where you can try your hands on something about chucking axes at bright orange targets.
One of the best places to try out axe throwing is the Stilly Axe Pit as they have more world axe throwing coaches than any other place in entire Oklahoma.
These coaches teach visitors a lot including safety tips and the best techniques to maximize your throw. In addition to that, you can try throwing stars, card throwing, knife, and saw blade throwing at Stilly Axe Pit.
While waiting for your turn at the targets, join other guests to enjoy darts, an old-fashioned jukebox, and corn hole at the sidelines.
Address: 1020 S Main Street, Stillwater, Oklahoma.
10. Enjoy good brews at Ion Monk Brewery
Located in downtown Stillwater, the Iron Monk Brewery is the first craft brewery and taproom, offering various kinds of beers and tours of the brewing facilities.
All through the year, the Tap Room makes available favorite brews as well as a rotating selection of small-batch beers that are unique to them alone.
The Iron Monk Brewery also provides food to pair with the brews thanks to their partnership with several local food trucks.
On Saturdays, between 2 pm and 4 pm, visitors can have a tour of the brewery which include an overview of the brewing process, a souvenir pint glass, and samples of a choice of four different beers,
Do add to your bucket list of fun things to do in Stillwater for a fun time with friends.
Address: 519 S. Husband St, Stillwater, OK 74074
11. Appreciate nature at Lake McMurtry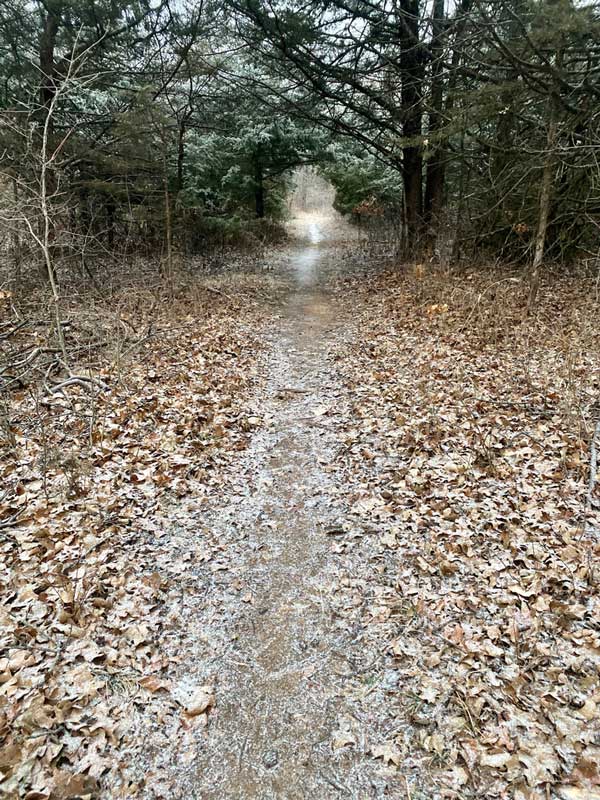 Located merely 10 miles from Stillwater, Lake Mcmurtry is a dazzling recreation area where you can take your family on the ultimate getaway.
Spend your days out by the water, relishing one incredible sunset after another, after a whole day of swimming, boating, fishing, or kayaking
The park also has 28 fantastic miles of multi-use trails in addition to the great lake activities. Test your endurance on a trail run, speed town dirt trails on a mountain bike, or hike around the wooded grounds.
Join other visitors toasting up some smores by a campfire at sunset while enjoying mouthwatering outdoor grills.
12. Sheerar Museum of Stillwater History
The Sheerar Museum of Stillwater is devoted to assembling and collecting the material culture related to the town of Stillwater in Oklahoma.
These materials date back to prehistoric times but mainly run from the 1800s through the present day, protecting and maintaining them for the future generation.
In addition to several permanent exhibits in Stillwater and Payne County, the history museum also displays temporary exhibits that revolve every year, focusing on different subjects or themes.
The Sheerar is open to the public between Tuesdays and Saturdays, from 11:00 am until 5:00 pm.
Address: 702 S Duncan St, Stillwater, OK 74074
13. Tee time at Karsten Creek Golf Club
Designed by Tom Fazio, a very famous golf course architect, the Karsten Creek Golf Club is Oklahoma State University's home course can be argued as one of the most respected college golf courses in the country.
There are more than 7,400 yards to this course, winding the zoysia fairways, over bent-grass greens, and impressive blackjack oak trees.
The many holes become more challenging thanks to the 110-acre Lake Louise and they serve as an acid test the ability of many long-time golfers.
You would not want to miss out on a visit to this course because of the powerful golf program of OSU.
But if that isn't enough to convince you, then listen to the many magazines and golf championships that have praised the course, like the Travel and Leisure Golf Magazine and the NCAA Men's Golf Championship.
This answers what to do in Stillwater, for a fun time, do add to your bucket list of things to do in Stillwater, OK.
Address: 1800 S. Memorial Drive, Stillwater, Oklahoma 74074
14. Relax at Lake Carl Blackwell
Lake Carl Blackwell is a popular outdoor recreation destination owned and managed by Oklahoma State University. Established in 1937, it is located about eight miles west of Stillwater town.
This family-oriented lake is located near the heart of Oklahoma City and Tulsa. It is mostly used for recreational activities, with about eight hundred acres bordering the lake.
Some of the activities at Lake include fishing, duck hunting, hiking, horseback riding, swimming, boating, mountain biking, and camping.
The lake also has a marina, convenience store, and sand beaches, making it one of the top places to visit in Stillwater.
Address: 11000 Oklahoma 51 West, Stillwater, OK 74074.
15. Learn about sports Heritage Hall Museum
Sports are more than a pastime at the Oklahoma State University, they are absolutely a way of life. It is a breathing and living spirit that has been cultured and groomed since the university's sports program first began in 1891.
Therefore, the Heritage Hall Museum of OSU exists to celebrate this "love for the game" and the wildly successful athletic program.
The hall is stacked with artifacts, mementos, and sports memorabilia from the action-packed history of the university.
Visitors would see hundreds of photos and precious items like trophies, basketball bloomers, the rifle that won Frank Eaton the Bedlam trophy, and more.
Absorb implausible moments of sporting history from 1890 to the present, while seeing athletic heroes in the Hall of Honor.
The Heritage Hall Museum welcomes visitors from 8 am to 5 pm, all days of the week.
Address: Gallagher Iba Arena, Stillwater, Oklahoma 74075.
16. National Wrestling Hall of Fame
Amongst the top things to do in Stillwater, Oklahoma is visiting the National Wrestling Hall of Fame. It is the hall of fame and museum for amateur wrestling in the country.
It is more like a shrine in the United State to the sport of wrestling, serving as an encouragement for youth to dream to more lofty goals, a point of focus for preserving the sport's heritage, and the celebration of new accomplishments.
Visitations to the National Wrestling Hall of Fame and Museum are on Monday through Friday (from 9:00 am until 4:00 pm) and Saturdays (10:00 am until 2:00 pm).
Oklahoma State home wrestling match days promise special hours to visitors.
Address: 405 W Hall of Fame Ave, Stillwater, OK 74075
17. Learn about pecans: Hoffman Pecan Farm
You must be a pecan lover to get excited at the Hoffman Pecan Farm. It makes our teeming list of the best things to do in Stillwater.
It is a family-owned and operated farm that offers a great weekend activity for the family and is a brilliant example of agricultural tourism in Stillwater.
The best time to visit the farm is during the pecan season. During this period, the farm hosts pecan grafting workshops and loads of other great activities to sensitize and teach how pecans are cultivated and harvested.
The farm's gift shop is undeniably the most popular part and is full of fresh pecans and pecan-based products like pecan oil, as well as good old Oklahoma-style barbecue sauce and jams.
Address: 7104 E. 32nd Avenue, Stillwater, Oklahoma 74074.
Are you planning a road trip in Texas? here is a guide on things to do in Sugar Land , things to do in Katy and things to do in Abilene for a fun trip.
18. Visit St. Francis Xavier
Located in Stillwater is St. Francis Xavier church, a parish was a very long, rich history. During the town's early beginnings, there was no diocese nor bishop.
The area had its first priest as a missionary traveling from the Sacred Heart near Shawnee, a Benedictine Monastery.
Established as the first church in town, the St. Francis Xavier Parish has undergone several improvements since it was originally built in 1899.
It started with an unplastered interior and with rough planks as pews but, there are many transformations.
The church was officially dedicated in December of 1901 and got its first resident priest after. A visit to this church is another top fun things to do in Stillwater.
Address: 711 N Country Club Rd, Stillwater, OK 74075
19. Do Exciting Recreational Activities at Boomer Lake Park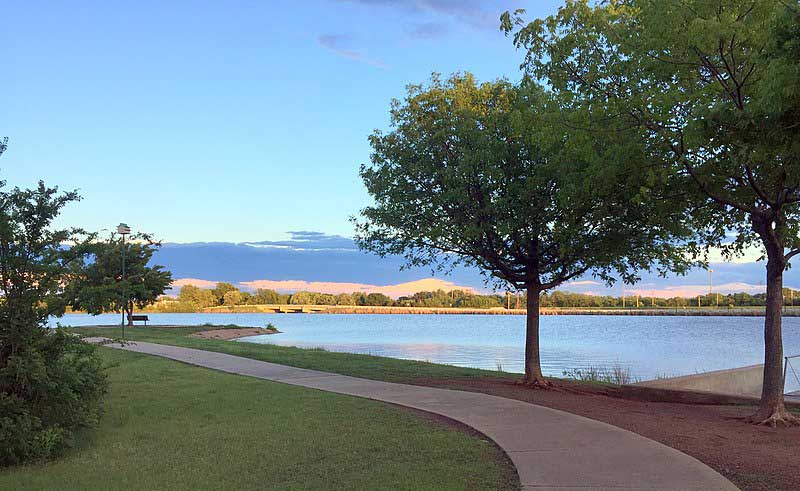 Do want to enjoy some outdoor activities without having to move far away from the city center? If yes, head over to Boomer Lake Park.
This is the favorite spot for many visitors and locals who wish to enjoy outdoor fun. You will find a lot of scenic walking trails wherein you can take a stroll if you want.
Aside from that, this place has lots of facilities for recreational activities. Amongst them are water-based opportunities including kayaking, fishing, and stand-up paddleboarding on the lake.
A picnic pavilion is available with complete tables and barbecue grills if you want to hang out with your friends.
You can even play in the park's 18-hole disc golf course if you wish.
20. Gallagher-Iba Arena
One of the best things to do in Stillwater is a visit to Gallagher-Iba Arena. Formerly known as "The Rowdiest Arena in the Country" and "The Madison Square Garden of the Plains," the Gallagher-Iba Arena is the venue for wrestling and basketball at Oklahoma State University.
It was built in 1948 as the 4-H Club and Student Activities Building initially, but its name was changed later to Gallagher Hall in honor of Ed Gallagher, a wrestling coach at the university.
A few years later, in 1987, it was named Gallagher-Iba Arena to also honor Henry Iba, a longtime basketball coach, and innovator.
This arena has hosted several basketball games with the first game played here on December 9th of 1938.
Address: 200 Athletic Center, Stillwater, OK 74078
21. Aspen Coffee Co.
While in Stillwater, go for the perfect cup of handcrafted coffee at the Aspen Coffee Company. Established in 1994, Aspen Coffee has been pouring out coffee with every iota of passion.
They are known for their positive obsession with every act in the coffee crafting process. And you will attest of it as each cup of coffee passed from the barista's hands to the customer is roasted to order, meaning that every order is as fresh as it can be.
Aspen Coffee Company is proud of using manual espresso machines as part of its trade tools.
It would interest you to know their pick amongst the several fantastic coffee offerings on the menu. Well, Aspen Coffee recommends you order the Cortado, an espresso with a touch of steamed milk.
Address: 111 West 7th, Stillwater, Oklahoma 74074.
22. Grab breakfast at the Hideaway
Established in the 1950s, the Hideaway has been in the business of serving up the perfect pizza since then.
Located in Stillwater, Oklahoma, this restaurant is ideal for traditional meat and pizza lovers.
This restaurant was originally named the Campus Hideaway and was situated just off the campus of Oklahoma State University (OSU).
Starting specifically in 1957, The Hideaway maintains its standard with both local and Special packages featuring different toppings on each slice, thereby offering something to every pizza lover.
It is owned by Richard, who began as a driver during his time as an OSU student before buying the pizzeria three years later.
Address: 230 S Knoblock St, Stillwater, OK 74074
23. Try your skills at Challenge Course
Would you want to test your ability, both physically and mentally? Book your spot on the OSU Challenge Course and test your abilities through diverse kinds of games and obstacles!
The OSU Outdoor Adventure Challenge Course provides a series of physical and mental challenges to participants of all ages.
You are sure to have a peak experience of high adventure and excitement thanks to a blend of obstacles, games, and problem-solving activities offered within a caring and supportive atmosphere.
Challenge Course Group sessions include Team Building Short Session (2 hours), High Elements Short Session (2 hours), and Team Building + High Elements Long Session (3-6 hours).
Address: 1625 N. Western Rd., Stillwater, Oklahoma
24. Eat good meals at Eskimo Joe's
Eskimo Joe's commenced in 1975 as a bar and remains in that exact location where it exists today. The restaurant is popular and loved for its rich cheese fries, salads, burgers, shakes, and much more.
Eskimo Joe's is also well known among residents of Stillwater as a spot to "catch the game" or probably just grab a bite for lunch and dinner.
The restaurant is very family-friendly, smoke-free, and metamorphosed into a "Jumpin' Juke Joint" at night thanks to the live music.
Do well to visit Eskimo Joe's, it is open seven days a week from 11:00 am until 8:30 pm.
Address: 501 W Elm Ave, Stillwater, OK 74074.
25. AMP Motocross Park
If you are a motorcycle enthusiast, the AMP Motocross park is an excellent location for you, so do add to your checklist of fun things to do in Stillwater, OK. It is an off-road race track that hosts many events throughout the year.
This motor track has a long hare scramble loop and two tracks. There is a starting gate and the main track is prepped and watered.
Races are hosted occasionally, and ATVs and UTVs and allowed on select days.
Thanks to the several spectator bleachers on this property, you would have awesome views.
Address: 4414 W Lone Chimney Rd., Stillwater, OK 74075
26. Granny's Kitchen
Regarded as one of the best (maybe the best) restaurants in Oklahoma by both visitors and locals alike, Granny's Kitchen comes up tops as a place for breakfast.
While it offers above-average service and delicious food, the restaurant is home to quite some history too.
While the restaurant has had several changes of names over the years, the flavors, location, and family have all been the same since 1945.
Check out Granny's Kitchen while in Stillwater as it is open Monday to Friday from 6:00 am until 2:00 pm and on weekends from 6:00 am until 3:00 pm.
Address: 701 S Main St, Stillwater, OK 74074,
27. The Ranchers Club
If you want some time out to see historic antique collectibles, head to the Ranchers Club as it make our list of the best things to do in Stillwater, OK.
Featuring a distinctive classy, yet still unpretentious ambiance, the Ranchers Club incorporates the best of "Cowboy comforts," such as leather chairs, rich wood, antler chandeliers, and historic ranch brands below original oil paintings of Texas and Oklahoma ranches.
The Ranchers Club is a popular steakhouse in Stillwater, Oklahoma, and is open all through the week for lunch and dinner.
They offer Oklahoma meat and produce from many local suppliers, including Clear Creek Monastery, NoName Ranch, and Honey Hill Farm.
The restaurant's menu features classic salads and sides, steaks, fresh seafood, poultry options, and vegetarian selections.
Address: H103 Student Union, Stillwater, OK 74078
28. Ultimate Air Trampoline Park
Ultimate Trampoline Park is a jump facility in Stillwater, OK.
The park features different attractions, including foam pits, jump areas, fitness programs, dodgeball, basketball, and lots more.
Ultimate Trampoline Park is a great place for kids to spend all their pent-up energy and have a good time.
The park has a fun atmosphere, friendly and attentive staff, and amazing facilities.
It is also a fantastic place to hold your kid's birthday party.
Address: 1815 N Country Club Rd, Stillwater, OK 74075, United States
29. Frontier Lanes
Frontier Lanes is a family-friendly bowling center with 16 lanes with automatic scoring.
This destination is a family-friendly bowling Center ideal for a fun day. Frontier Lane features 16 lanes, all furnished with automatic scoring.
At Frontier Lanes, bumpers are available for all children on all lanes. They automatically come up for children and drop out of the way for older adults.
The entertainment venue also offers video games and pool tables to entertain you and the kids.
Additional features include hosting birthday and corporate parties, kids' parties, adult parties, youth programs, leagues for everybody, and a snack bar.
Address: 3524 N Washington Street, Stillwater, OK 74075, United States
30. White Barn Estate
Are you planning on holding your wedding during your stay in Still Waters? If your answer is yes, we have the right location for you.
White Barn Estates is a simple and stylish location, perfect for a wedding ceremony.
The ponds, fountains, and rolling hills provide a beautiful background for an indoor or outdoor ceremony.
White Barn Estates offers full-service catering with a menu featuring options for light refreshments and sit-down dinners.
If you would rather have a themed reception, the catering staff can come up with ideas and menu choices perfect for the occasion.
There are different facilities to host your ceremony and reception, including the floating and stationery gazebos, a pavilion, and the hospitality house.
When you are not planning on hosting a wedding at White Barn Estates, you can visit here with your family for a round of golf on the beautiful 9-hole golf course, a fun afternoon partaking in fishing in five stocked ponds, and water wars. There is also an 18-hole miniature golf course and bumper boats.
White Barn Estates is the ideal spot for any outdoor enthusiast.
Address: 2020 E Lakeview Rd, Stillwater, OK 74075, United States
Oklahoma has some of the best cities in the United States to explore, here is a list of fun things to do in Ardmore, things to do in Durant .and things to do in Oklahoma City for a fun exploration
Plan your trip to Stillwater
You are surely in for a great vacation in Stillwater, as its beautiful parks, lovely galleries, classy restaurants, antique shops, engaging museums, and more promise to give you cherished memories.
Why not start making plans for your trip to this city, if you need some guidance, feel free to check back here. Don't forget to include your loved ones in your plans, they would certainly love it.
Have a great vacation!