In search of the top fun things to do in Katy, TX?
Katy is located in the city of Texas, United States. Although this destination is not famous, it has the perfect blend of city lifestyle and nature exploration.
It consists of beautiful shopping centers, many picturesque parks, charming creeks, lovely lakes, elegant local culture, breweries and wineries, numerous wildlife, great shopping centers, incredible museums, and lots more.
This destination is adorned with numerous natural endowments. It offers visitors the ample opportunity to enjoy a wide selection of outdoor-nature-based recreational activities like fishing, building, picnicking, wildlife viewing, biking, hiking, birding, and many more.
The city is also famous for hosting open-air theatrical performances and live music. Enjoy nature, go for some shopping binge, see a movie under the skies, and many more. Planning an exploration of Katy? here are the best things to do in Katy, TX.
Things to Do in Katy
1. MKT Railroad Museum
The MKT Railroad has a museum and a center for tourists accommodated in a building formerly used as a railway depot. The center provides visitors with the necessary information they need in Katy and maps and brochures.
There are many things to find here. The museum displays different kinds of historical monuments and railway memorabilia and photographs, books, attires of railway workers, luggage, and many more.
Also, to find here is a vintage caboose that is showcased in the museum. The museum was functional not until it halted operations in 1957. Visitors are allowed to explore this site, find out the history of the railroad and explore the exciting exhibits.
Address: 5615 1st St, Katy, TX 77493,
2. Times Square Entertainment
Times Square Entertainment is a family-owned and operated business established in 2005. Over 29000 shows have been hosted so far by this establishment and have been dedicated to providing quality entertainment to the community and beyond
Aside from entertainment, they have a bowling facility, laser gag, arcade game, and pool. Visitors can also celebrate their birthday parties, corporate events, and group meetings in this center.
Everything to do here is affordable and suits your family budget, so you need to worry about breaking a bank. Their bowling lanes come with automatic bumpers for children that will require them. The bumpers aid the bowling balls to stay clear of the gutters and smile on your cheeks.
Address: 402 W Grand Pkwy S #110, Katy, TX 77494,
3. Katy Mills
The Shop at Katy Mills is situated opposite the Typhoon Texas Waterpark, and it is a well-known shopping center to find in Katy, having more than 175 stores.
The popular stores to find here are H&M, Fossil, Guess, Polo Ralph Lauren, Steve Madden, Victoria's secret, Vans, Adidas, Tommy Hilfiger, Michael Kors, Levi's, Pink, and Nike.
Food stores to find here are ChurroMania, Burger King, Charleys Philly Steak, Rainforest Café, Lou's Cajun Grill, and many more.
The mall also has a Disney-themed play area, bungee trampoline, and carousel. Check out the theater to see some exciting movies and satisfy your cravings for their wide food selection at the Food Court.
Address: 5000 Katy Mills Cir, Katy, TX 77494,
4. Art Museum Cinco Ranch
The Art Museum was established in 2020 as a voluntary organization in Fort Bend County, Texas, and is committed to showcasing the contemporary artworks of this region to the world.
Art Museum TX provides an interchange for visual arts of the present and recent past, presents new directions in art, strives to engage the public, and encourages a greater understanding of contemporary art through education programs.
The Museum displays a comprehensive collection of art pieces done by different artists, and they come in other media and are colorful to behold. The Museum also strives to bring out the best from this region's cultural and social activities.
If you are an art lover, be sure not to miss out on visiting the Art Museum in Katy, Texas, as it should be on your checklist of fun things to do in Katy, TX.
Address: 2717 Commercial Ctr Blvd, D 150 Across from Alamo Drafthouse Cinema At LaCenterra at Cinco Ranch, Katy, TX 77494,
5. Typhoon Texas Waterpark
On our list of things to do in Katy is the Typhoon Texas Waterpark. This park has enormous waterslides, numerous pools, bucket dumps, a lazy river, aqua drops, a water playground, cabanas, restaurants, splash pads, a bar, a wave pool, and many more.
Have a unique experience sliding through the slides at high speed, float in the lazy river, place an order for your special drink, enjoy the wave pool, relax in the sun, and enjoy a tasty meal.
Many captivating events are hosted throughout the year, including musical concerts. Here is a perfect destination to take your mind off mundane activities and have a fun-filled day with your loved ones and friends.
Address: 555 Katy Fort Bend Rd, Katy, TX 77494,
6. Discover LaCenterra at Cinco Ranch
The LaCenterra is a famous destination for fun-filled activities, including shopping, entertainment, and dining. It is a home for spas, bars, movie theaters, cafës and many more.
Throughout the year, numerous events are held here, including art camps, open space movie screenings, yoga, concerts, and many others.
Visitors can enjoy a fantastic evening here vibing to outstanding musical performances from the best bands.
Address: 23501 Cinco Ranch Blvd, Katy, TX 77494,
7. Paul D Rushing Park
One of the many things to do in Katy, Tx, is to visit Paul D Rushing Park. The Park consists of an intertwined lake, wetlands, picnic areas, walking trails, a dog park, baseball fields, birds observation areas, and softball fields.
Visitors can go for a lovely walk on the boardwalk and treat their eyes to the splendid views of nature coupled with beautiful marshes and tranquil lakes
Here is an ideal destination to catch a fantastic view of sunsets. The picture is fantastic. Visitors can carry out their workout programs while enjoying the calm and peaceful nature of the park.
A park is a place of abode for different birds such as Hawks, pipits, eagles, waterfowls, sparrows, and many others. Other wildlife attractions will interest you to see. The park is a famous destination for biking, fishing, wildlife viewing, photography, and many more.
Address: 9114 Katy Hockley Rd, Katy, TX 77493,
8. Altitude Trampoline Park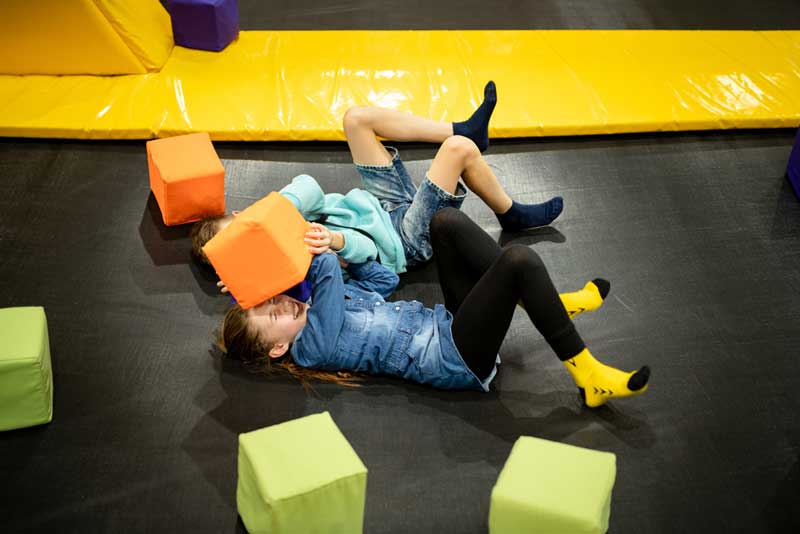 The Altitude Trampoline Park is a top-ranking trampoline park to find in the country and is situated in Katy, Tx. The Park features battle beams, high flying freeze trapeze, basketball dunking, games, a foam out, a children 's area, a high-performance super trampoline arena, extreme dodgeball courts, gymnastics tumble tracks, and a twenty-foot high three-sided Rockwall.
The park is an ideal destination for friends and families to have a fun-filled time as there are numerous activities to engage in and have lots of athletic fun.
You can have a family get-together, birthday parties, or even a corporate fun-filled time in the Park, be sure to have the Altitude Trampoline Park on your checklist of things to do in Katy, TX, as you do not want to miss out on the fun.
Address: 24952 Katy Ranch Rd, Katy, TX 77494,
Texas presents breathtaking attractions and activities, explore some of its cool cities, here are guides on things to do In Midland , Round Rock, and Bandera.
9. Kanga's Indoor Playcentre & Cafe
One of the best things to do in Katy, TX, if you are planning a vacation with the kids is to visit the Kanga's Indoor Playcentre & Cafe.
Everything to find here is geared towards creating fun and excitement for the kids. Its doors are open for every child, but it is best for kids whose age falls in the range of 2-22 years.
The kids are well entertained throughout their stay, even as their parents watch them climb, run, jump and enjoy the playful arena. Parents are also not left out of the fun as they can play with their kids. Here is an ideal place to celebrate your children's birthday parties, and they will love it.
Address: 610 Katy Fort Bend Rd, Katy, TX 77494,
10. Mason Creek Park
Another item on our list of things to do in Katy, TX, is visit Mason Creek Park, which features lovely nature trails that run parallel to the beautiful Mason Creek. This destination is ideal for biking, running, and hiking.
The Mason Creek Park also has a forested area and a beautiful pond that draws anglers from around the country. Hiking here is fun on the grassy trails, enjoying the lovely views the park has to offer, going fishing in the pond, going picnicking under the shelter of a tree, and feeding the geese and ducks.
The park is indeed a sure place to visit during the weekends with loved ones and friends and should be considered on your bucket list of things to do in Katy, TX.
Address: 2500 Porter Rd, Katy, TX 77493
11. Meadowbrook Farms Golf Club
The beautiful Meadowbrook Farms Golf Course comes with numerous trees, white sand, well-maintained greens, sod-wall bunkers and can be played from 5,000 to 7,100 yards.
The golf course is a par-72 course perched in a forested hardwood area, with a wetland landscape, lakes, and creeks. It also has wildflowers and prairie grasses.
The iconic features to find in the facility are the GN-1 (a hybrid Bermudagrass) tees, roughly designed by the Greg Norman Turf Company, and fairways.
The course is pretty challenging and fun; no matter your skill level in golfing, whether as an amateur or professional player, be sure you will enjoy your stay here golfing.
Address: 23230 Meadowbrook Farms Club Dr, Katy, TX 77494,
12. Enjoy Outdoor movies at Central Green
One of the many things to do in Katy, Texas, is visiting the Central Green situated in LaCenterra at Cinco Ranch. It is a small park with lots of trees, a stage for entertainment and beautiful lawns.
The park organizes many annual events such as art events, tai chi lessons, educational programs, author's book readings, outdoor movie screenings, concerts, dance camps, yoga lessons, etc.
You can bring along with you, your family to have a blissful picnic while seeing a movie under the beautiful skies. You can also vibe to the good music, explore art, and take a class on laughter yoga.
Here is a sure place to enjoy the beautiful cultural heritage of this city. The park is in good proximity to numerous shops and restaurants you will love to explore.
Address: Katy, Texas, United States
13. Mary Jo Peckham Park
Another item on our list of fun things to do in Katy, TX, is Jo Peckham Park, which features a beautiful lake, a mini-golf course, a playground, a lush forest, a tropical pond, lovely walking trails, a swimming pool, gym, and a picnic area with grills.
Visitors can go hiking on the beautiful trails that extend throughout the picturesque terrain of this unique Park. You can also feed the birds in the water, such as geese and ducks, while still enjoying the spectacular views of the lake.
Have a good time golfing here and enjoy views of the beautiful fishes inside the pond. Anglers from different parts of the world are drawn to the lake. There are swimming programs and swimming lessons done in the indoor swimming pool.
Cool off during summertime by going for a swim in the lake, the fitness space to find here houses numerous fitness equipment perfect for workout, Zumba, water aerobics, karate lessons, and Yoga. The park is indeed an ideal place to exercise, enjoy nature, and have a pleasant time with family, friends, or your partner.
Address: 5597 Gardenia Ln, Katy, TX 77493,
14. Katy VFW Museum
The Katy VFW Museum celebrates the outstanding selfless services of the US soldiers for the nation. The museum features a detailed archive of the history of the many wars the United States fought.
The park comprises a comprehensive collection of war memorabilia and historical artifacts and medals, field telephones, medals, flags, uniforms, model aircraft, Morse code equipment, photographs, and many others.
The exhibits to find here have a history stretching back to the First World War. The museum was established in 1996 and draws many travelers from different parts of the world and should be a significant item on your list of things to do in Katy, TX.
Address: 6202 George Bush Dr, Katy, TX 77493,
15. Discover Downtown Katy
The downtown area of Katy has many beautiful parks, historic buildings, restaurants, cafes, antique stores, and many other things that visitors will love to explore.
Popular spots in downtown Katy where travelers can look out for when they are here include the Veteran's Memorandum Museum, City Hall Building, Katy Heritage, Kay's Tea Parlor, Magnolia Cemetery, No Label Brewery, MKT Distillery, Midway BBQ and Meat Market, KY Antiques.
Visitors can have a great time going shopping, have a pleasant stroll in any of the picturesque parks, have a sip of their signature drinks, enjoy and listen to live music performances, and enjoy their delicious meals. There is a whole lot to keep you entertained when you are here.
Address: Downtown Katy, United States
Also check out our list of things to do in Bastrop , things to do in Kerrville and things to do in Waxahachie, if you are planning a Texas road trip.
16. The No Label Brewing Company
If you are a liquor lover, the best place to be and have an excellent time is at the No Label Brewing Company, Katy, Texas. It is a famous family-operated and owned brewery that provides visitors with a wide selection of handcrafted beers.
Visitors can go on a tour in their tasting room, where they get to sip different flavors of beer produced on-site and the various processes involved to make a beer.
The beers to find here are Viking Hipster Dessert, Up & Away Hazy IPA, Sittin' Sidehaze, 1980 Kolsch, Oktoberfest Munich Inspired, Texas Strawberry Blonde, and many others.
Be part of their tours and tastings on Saturdays from 12 to 3 pm. Their taproom is available from Mondays to Fridays from 3 pm to 10 pm, on Saturdays from 5 pm to 10 pm, and 12 to 6 pm on Sundays.
Address: 5351 1st St, Katy, TX 77493,
17. Momentum Indoor Climbing Katy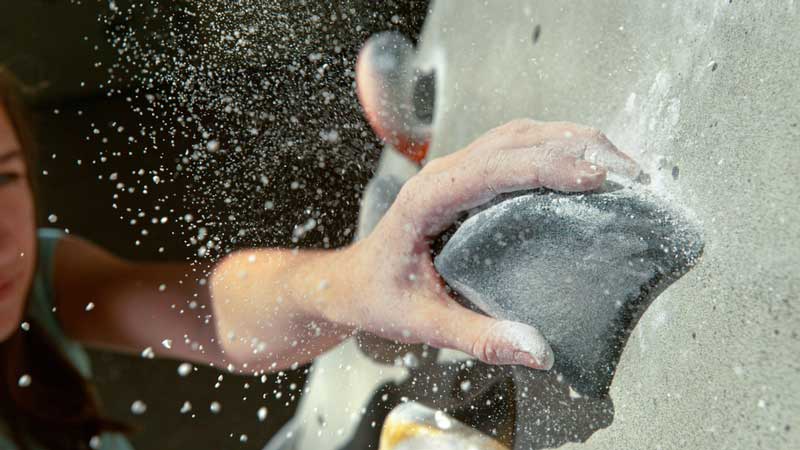 The Momentum Kay occupies a land area of 36,000 square feet, having both unroped and roped climbing and ample space for yoga and fitness training, speed climbing, and many others.
Enjoy climbing in real-time, whether as an amateur or an expert. It does not matter what skill level you have in climbing, be sure to enjoy good quality time here at momentum Kay as there are tutors available to guide you.
Climbing can be seen as a sports activity and split into three categories – climbing, speed, lead climbing, and bouldering. Momentum Kay provides you with every training to be good at this sport of climbing.
Address: 25410 Katy Mills Pkwy, Katy, TX 77494,
18. Outdoor recreation at Katy City Park
One of the best ways to enjoy an ideal vacation with friends and family is to visit the Katy City Park in Katy, TX. There are lots of fun to get you going throughout your stay here.
The beautiful park consists of softball fields, soccer fields, a playground, picnic areas, tennis courts, baseball fields, and more.
Visitors can find the Katy Playstation, a giant playground for kids of all sizes and ages. Enjoy your every stay in the Park as you engage in different supporting activities. You can also go picnicking with loved ones and friends.
Address: 5850 Franz Rd, Katy, TX 77493,
19. Glow Zone
The Glowzone is an entertainment facility situated in a picturesque landscape and features ropes and Ninja Course, Miniature Golf course, bazooka ball, Laser Maze, Zipline, and many more.
Here is a great spot to host your corporate meeting of team events and birthday parties. The kids are not left out of the fun as there are kiddies activities to keep them engaged.
The staff to meet here are friendly and excellent at discharging their duties. They offer great foods as well, including chicken and pizza. Be sure to add this destination to your checklist of fun things to do in Katy, TX.
Address: 830 S Katy Fort Bend Rd, Katy, TX 77494,
20. ErmaRose Winery
The Erma Ross winery is a state-of-the-art winery located in Katy and is famous for producing fruit wines.
The winery provides guests with a great selection of wine flavors such as blueberry, banana, mango, peach, and many more. The business was established in 2014 and is family-owned and operated.
Visitors are allowed to go wine tasting to try out their many flavors of wines and know the various processes involved in making these delicious wines.
You can also check out the barbeque food truck and enjoy the live music performances. Here is for sure an exciting place to be and should be on your bucket list of fun things to do in Katy, TX.
Address: 3130 Katy Hockley Cut Off Rd, Katy, TX 77493,
21. The Willow Fork Park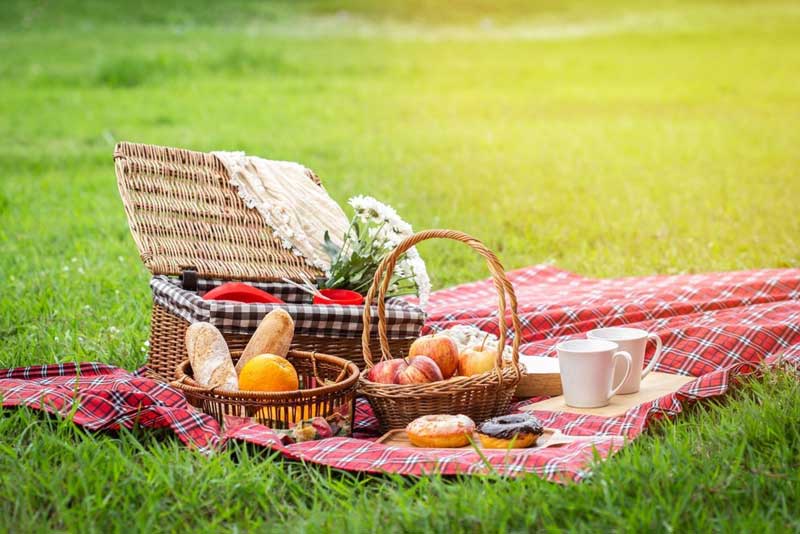 The Beautiful Willow Fork Park is an excellent place to be if you plan a vacation in Katy, Tx. The picturesque park consists of a calm lake, a disc golf course, picnic areas, walking trails, a butterfly garden, lovely terrain, lush foliage, and lots more.
This beautiful destination is a place of abode to different kinds of lovely birds and many other animals like turtles, armadillos, butterflies, and snakes. You can have a good time picnicking at the shores of the lake while still enjoying the fantastic views.
Enjoy the spectacular views of beautiful butterflies at the butterfly garden, and you can also have a walk on the trails even as you watch the colorful sunset.
Visitors can also have a fun time playing disc golf or enjoy the serene atmosphere of the park by reading a new book. Here is the perfect destination for morning exercise or yoga.
Address: Katy, TX 77494,
22. Footworks Boutique Spa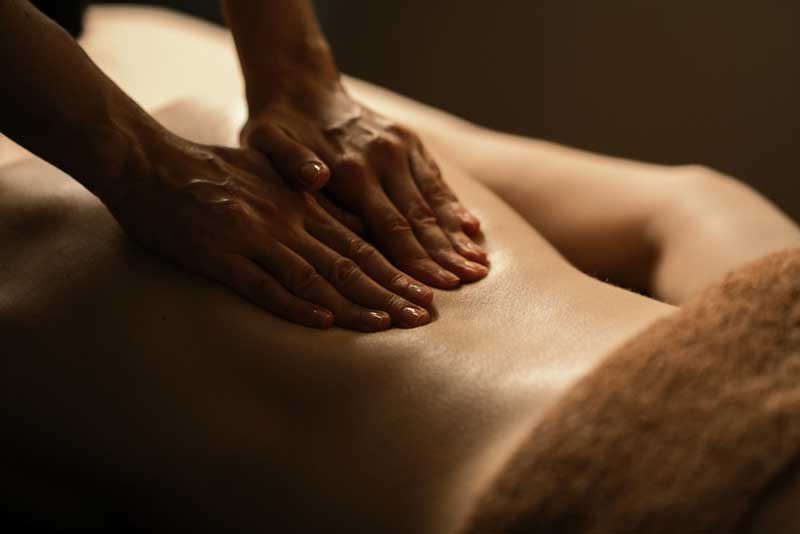 The Footworks Boutique Spa is a state of the art Spa that offers unique services when it comes to Foot and Body massage, and they have the best of hands to carry out the job.
Part of its goal is to introduce her customers to Foot Reflexology, an ancient healing process but in a more contemporary and ideal setting. Be sure to visit and know what all this is all about.
Their services include Footworks massage, couples massage, Bodyworks chair massage, Aroma massage, hot stone massage, foot, and body massage combo, and many more
Their staff are well trained and certified to give you the best spa experience. The environment to meet here is serene, calm, and relaxing, vital in this spa experience. Their facilities are high standard, clean, inviting, and hygienic. Make this destination a must-visit on your list of things to do in Katy, TX.
Address: 2944 Mason Rd #D, Katy, TX 77450,
23. Shop During Katy Market Day
One of the best things to do in Katy, Texas, is to visit during the Katy Market Day that is usually hosted every Saturday of the month in the downtown area of Katy from March until November.
Market day is well known by many. It is an open market that provides visitors with a wide variety of merchandise such as artworks, jewelry, books, decor, furniture, antiques, honey, apparel, and many more.
The market also consists of food stores that sell delectable dishes and perform stage music.
The yuletide season is celebrated here every 1st Saturday of the month, and it comes with a beer garden coupled with live music and market stalls. The exclusive products to find in this market are gotten from indigenous vendors.
Address: 5717 Avenue B & 2nd St, Katy, TX 77493,
Explore more cities in Texas, check out our list of things to do in Georgetown, things to do in Glen Rose, and things to do in Sugar Land for a memorable time
Plan Your Trip to Katy
If you intend to have a perfect road trip with loved ones and friends here is the ideal destination you should go for as there are lots of fun things to do in Katy, TX to make your stay here worthwhile and exciting.
Start planning your trip to Katy, make your bucket list of places to visit during your visit, you also decide to explore all the items on this guide, so pin it!
Happy Travels!