Ardmore, Oklahoma abounds with good times and would interest any tourist anytime. At Lake Murray State Park, which is the oldest and largest state park in Oklahoma, you can dock to watch the beautifully tranquil, 5,700-acre lake and also enjoy a round of golf.
At the Tucker Tower Nature Center, you will discover a nearby 288-pound meteorite, many fossils, and summer educational programs.
Ardmore has plenty more to discover – modern art at the Charles B. Goddard Center for Visual & Performing Arts, enjoy boutique shopping experiences on Main Street, visit the Greater Southwest Historical Museum for local history or try your luck at Gold Mountain Casino are some of the cool things to look out for during your trip.
Let's see some of the best things to do in Ardmore, Oklahoma.
Things to Do in Ardmore
1. Kids Fun Time at Urban Air Adventure Park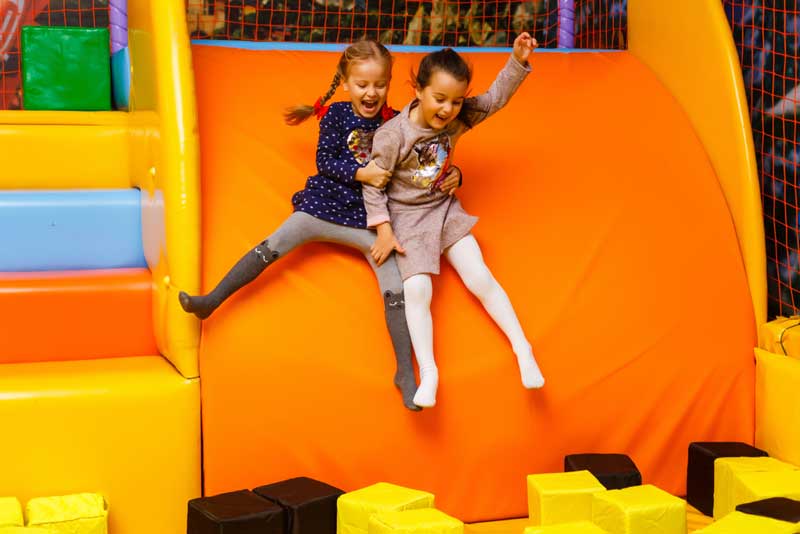 The Urban Air Adventure Park is a well-known Ardmore family day out experience with almost too many attractions!
There are plenty of features here, and it is no surprise why it makes the list of top things to do in Ardmore.
First, you will see the classic wall-to-wall trampolines, which allow kids to bounce off the walls! With continuous trampolines across the room, you fear no springs.
Then is the Warrior Obstacle Course, where kids can test their skills by competing with friends or simply practicing their freestyle tricks.
There is the El Capitan – where they can climb walls, the Tubes Playground, where they race through a playground/obstacle course, and the balance beams, where they think balance beam plus sword fighting.
The park also hosts open jump, dodgeball, fitness classes & parties. Just allow your children to uncover the numerous activities available for you to explore!
Address: 1601 Woerz Way, Ardmore, OK 73401
2. Catch great movies at AMC Classic Ardmore 8
Formerly the Carmike 8 Theater – Ardmore, which opened in December 2008. It became the AMC Ardmore 8 in March 2017 after AMC acquired Carmike Cinemas. It was known as AMC Classic Ardmore 8 as of June 2020.
It's showtime! AMC CLASSIC is here to serve up movie memories with friends & family. Come enjoy Coca-Cola Freestyle and delicious menu items like pretzel bites, movie nachos, and annual refillable popcorn buckets, all at a great value."
Cineplex with 3D & jumbo digital screens showing first-run films, opera productions & sports events.
Open from Sunday through Saturday, between 12 pm and 12 am
Address: 2401 12th Ave NW #106, Ardmore, OK 73401
3. Go to Ardmore Dragway
If you are enthusiastic about track events, here is something for you. Ardmore Dragway joins the list of top things to do in Ardmore.
Originally built as the Ardmore Municipal Airport, Ardmore Dragway was redesigned into a racetrack after the airport changed location.
The first race event was hosted in 1954, and it is America's oldest continually run dragstrip. Ever since then, improvement and development have been constant.
Ardmore Dragway joined Division 4, the NHRA South Central Division, as an NHRA member track and hosted one of their main events – the 46th consecutive Cowpasture Nationals in October 2017.
Throughout the year, NHRA-sanctioned competitions are hosted here. And opening hours are seasonal as they vary by race, so do well you plan.
Address: 15793 U.S. 77, Ardmore, OK 73401
4. Buy food produce at Ardmore Farmer's Market
Ardmore Farmer's Market is a new covered facility where fresh fruits and vegetables grown in Oklahoma are available to consumers.
Normally, it takes 2000 miles before an average piece of produce reaches you, and as each day pass, it loses more of its nutritional value.
So, Ardmore Farmer's Market Place on Broadway is an enclosed facility that preserves quality homegrown food sources for Oklahoma while helping local family farmers stay in business.
At this market, you have access to the most nutritious and freshest produce available.
Summer Market hours are as follows: Tuesdays 4:00 a.m. – 7:00 p.m. and Saturdays 8:00 a.m. to 12:00 noon, while Winter Market hours is: Saturdays 10:00 a.m. to 1:00 p.m.
Address: 106 E. Broadway, Ardmore, OK 73401
5. Ardmore must-see: Festival of Lights
One of the biggest holiday light displays in southern Oklahoma is the Ardmore Festival of Lights. It adds up to our list of interesting things to do in Ardmore.
This 1.5-mile drive goes through endless, exciting Christmas lights that showcase over 125 animated displays in a captivating winter wonderland.
Visitors of all ages are always delighted by the Ardmore Festival of Lights, and it is quickly turning into one of the most recognized light displays in the state.
Only drive to Ardmore's Regional Park, set your car stereo to your choicest Christmas music station, and wind through series of holiday cheer comes to reality.
Admission is free of charge; however, donations are much appreciated. They are open between 6pm and 10pm all through the week.
Address: 2704 N. Rockford Road, Ardmore, OK 73401.
6. Good Time Lanes
Are you looking to have some good family-friendly fun in Ardmore, Oklahoma? You have that in the Good Time Lanes bowling alley.
There is food, drinks and above all is bowling! Good Time Lanes can take in groups of any size and offers single lanes and more!
Plan your birthday or next event here as it is open Monday through Saturday by 10 a.m. then on Sunday 10 p.m.
Address: 1019 Grand Ave., Ardmore, OK 73401
Planning a road trip in Missouri? Make a stop at Branson during your trip, Here is a guide on things to do in Branson for a fun time.
7. Recall History at the Memorial Park
One interesting thing to do in Ardmore is visiting Memorial Park. This park exists as a memorial site and as a landmark.
Memorial Park is home to the Oil Patch Warrior statue and Memorial Square, and both are dedicated to the history and citizens of Ardmore.
The monuments in this park honor the energy industry.
Firstly, the Oil Patch Warrior pays tribute to those Oklahomans who played key roles in obtaining American freedom by working in the energy industry during Second World War.
Secondly, the park is a memorial for the veterans who sacrificed their all to fight for the freedom that Ardmore and other parts of the nation enjoy today.
Address: 410 W Main Ardmore, OK 73401
8. Southern Oklahoma Speedway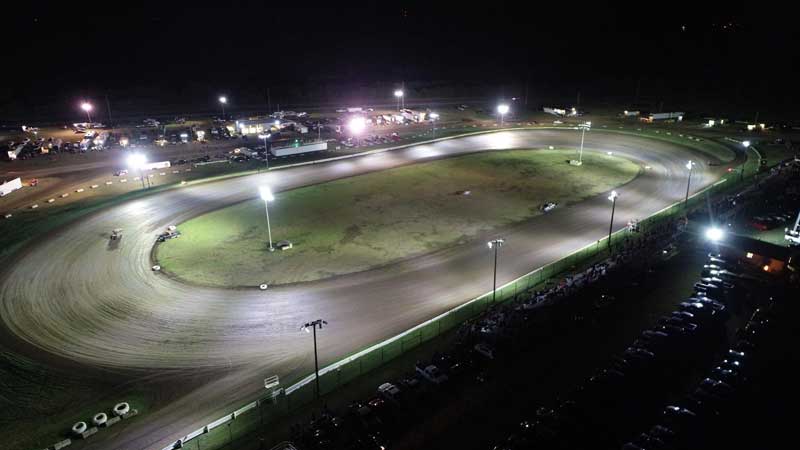 Southern Oklahoma Speedway is another track race in Ardmore. It should be on your bucket list of top attractions in Ardmore.
This speedway is a semi-banked oval, 3/8 mile clay track. Its dirt track provides five different race classes, including IMCA-Stock Cars, Hobby Stock (Factory Stock), IMCA Sport Mods, Eco Limited Mods, and USRA Modified
Southern Oklahoma Speedway is very family-friendly and family-oriented. Along with concessions, the kids can also pick candy during intermission during a candy drop.
For some of the fastest competitors in this area, Saturday night hangout is a class act show. So, bring the entire family and let them support their favorite drivers!
This makes what to do in Ardmore for a fun time, Racing hours vary with seasons, which encourages proper planning.
Address: 2789 S. Hwy 77, Ardmore, OK 73401
9. Check the Clubhouse – City of Ardmore
Located in Regional Park in Ardmore, The Clubhouse is a new Family Entertainment Center that offers great entertainment to visitors of Ardmore.
The Clubhouse has an arcade area, party rooms/treehouses, Clubhouse Cafe', inside and outside dining area, soft play area, and miniature golf.
Other features include Eagles Landing challenge courses, go-karts, Flight Line Zip, Water Wars, and an area for a seasonal ice rink.
The Clubhouse is open Wednesday through Saturday from 11am – 8pm and on Sunday from 12pm – 8pm. Do well to unwind here, especially after a long day.
Address: 2705 Sports Complex Rd, Ardmore, OK 73401
10. The Pumpkin Patch at Woodbine Farms
The Pumpkin Patch at Woodbine Farms offers a real outdoor experience. You are invited to come to witness one of the most interesting things to do in Ardmore.
It is a family-owned farm created in 2005 as a place where family and friends could come and avoid the hassle of the tech world we dwell in.
This simple farm truly encourages families to spend time together. They are also a smoke-free establishment with the inclusion of e-cigs and vaping.
More features include a giant bubble area, wood steer roping, 8′ Hotwheels race track, kids tight rope walk, awesome photo opportunities, 20′ Culvert swing for kids, and opportunity to pick your pumpkin.
Get your friends to enjoy the best hotdog around, a hayride, and a hot chocolate while shaded by the big old oak trees.
The park is open seasonally.
Address: 5109 Kings Road, Ardmore, OK 73401
11. Play Games at Gold Mountain Casino
If you desire one of the best gaming experiences, then head to Gold Mountain Casino. Though it is not exactly in the city, it still adds to fun things to do in Ardmore.
Located less than 5 miles east of I-35, in Carter County, this casino occupies 8,620 square feet and features over three hundred electronic gaming machines.
So, if you are a person who has to win as one of your favorite pastimes, make this Chickasaw Country Destination your next stop.
Gold Mountain Casino is open 24 hours every day. So don't miss out! Take your chance to strike gold!
Address: 1410 Sam Noble Pkwy, Ardmore, OK 72401.
12. Go full stretch at Peace Yoga
Located at 16 Broadlawn Shopping Center, just by the corner of Maxwell and Harris, Ardmore, Peace Yoga is the place to be for anything yoga.
Peace Yoga has been in Ardmore since 2015 and offers various classes that are convenient for your family and work schedules.
Yoga is fundamentally to foster harmony in the mind, body, and environment.
Whether you are a beginner or advanced practitioner, there are benefits attached to Peace Yoga.
They include improved digestion, excellent muscle toning, increases bone density, mood moderation and stress reduction, increased flexibility, amongst other healthy results.
 Address: 16 Broadlawn Shopping Ctr, Ardmore, OK
13. Brown's 3B Ranch and Hay Maze
Brown's 3B Ranch and Hay Maze is the largest in all of Oklahoma. It offers activities for all ages making it an interesting thing to do in Ardmore.
Every year, the Brown Family makes a new hay maze design, and this construction is made from 1.5 million pounds of round-bale hay in approximation.
So challenge yourself to try to navigate through the maze under a timed condition without getting lost. And don't forget your flashlight if you would come in the dark!
The Brown Ranch also offers an educational hayride, a kiddie cow train, a kid's corral, gliders, a lookout tower, obstacle course, merry-go-bounce, cornhole, and so much more!!
They also welcome church groups, school groups, general admission, and birthday parties.
This makes what to do in Ardmore for a memorable time, Brown's Ranch is open seasonally, usually Thursdays & Fridays between 5pm and 9pm while Saturdays & Sundays are between 2 p.m. and 9 p.m.
Address: US Highway South, 77 Campbell St., Ardmore, OK 73401
Pennsylvania makes one of the top places to visit in the United States, check out list of things to do in Hershey, things to do Erie, and things to do in Lancaster for a fun time.
14. Have Fun at Lake Murray State Park
Located on the shores of Lake Murray, Lake Murray State Park stands as the oldest and largest state park in Oklahoma.
There are various activities to keep guests engaged here. They include golfing, camping, picnics, horseback riding, biking, hayrides, swimming, paddle boating, rollerblading, and miniature golf.
Sports facilities include tennis courts, baseball diamond, softball fields, horseshoe pits, volleyball nets, badminton, and an 18-hole golf course with a pro shop.
Other facilities found here include an airstrip, swimming pool with a changing house, bait and tackle shop, marina with rentals, riding stable, and remote control airfield for hobbyists.
In addition, Lake Murray Lodge offers cabins, The Apple Bin restaurant, meeting space, guest rooms, and suites.
You will also see an exceptional ATV area for 3/4 wheelers, dirt bikes, and motorcycles. All these and more sum up to deliver a wonderful experience in Ardmore.
Address: 3323 Lodge Rd, Ardmore, OK
15. Tucker Tower Nature Center
Tucker Tower Nature Center is located at Lake Murray State Park and stands as an icon for southern Oklahoma and ayond.
The center overlooks the lovely Lake Murray and features nature programs, local artifacts, and activities supervised by the state park naturalist.
It is well worth a visit, as you will experience great sights in and around the tower, in addition to the history tagged to this location.
This tower was initially planned to be a summer home for Governor Bill Murray, and moving many years forward, it now exists as a lighthouse sentinel.
Do well to stop by next time you visit the lake for a camping or fishing trip!
Address: 18407 Scenic State Highway 77, Ardmore, OK
16. Ardmore must-visit: Greater Southwest Historical Museum
The Greater Southwest Historical Museum leads the way in the history museums of south-central Oklahoma history. Visiting this museum should be at the pole end of your to-do list.
It is located inside the old Ardmore National Guard Armory, built by the Work Projects Administration (WPA) in 1936.
It tells about south-central Oklahoma's enthralling culture and history, covering the early Native Americans in the mid-1800s, the ranchers, farmers, and the present townspeople.
The exhibits emphasize pioneer life, railroad and urban life, oil and gas development. Many of them include furniture, furnishings, equipment from offices, barns, stores, and homes.
Other major exhibits are preserved in three historical wings.
Visit the Greater Southwest Historical Museum for the most educational and entertaining outing in Ardmore!
Opening hours are Tuesday – Friday and time is 10 a.m. – 4p.m.
Address: 35 Sunset Dr SW, Ardmore, OK
17. Purchase Antiques at Ardmore Emporium Antiques
Located at the historical downtown Ardmore Main Street, the Ardmore Emporium makes this list of the best things to do in Ardmore.
Established in 2010, the Ardmore Emporium and More stand out as the source for antiques, jewelry, collectibles, and vintage merchandise in Southern Oklahoma.
This antique shop provides customers with their special brand of value, hospitality, and variety.
They have special home décor and unique gifts for family and friends. And as a member of Adventure Road, they do sell LovePop Cards!
You will witness an extensive and dynamic inventory at Ardmore Emporium Antiques, so don't miss out!
Address: 105 E Main St, Ardmore, OK
18. Ardmore Convention Center
The Ardmore Convention Center in Chickasaw County provides a perfect venue for your next special occasion or corporate event. And should be on your list of places to visit in Ardmore.
This convention center is famous for being a venue for business meetings, banquets, conferences, wedding receptions, trade shows, and family reunions.
Amenities here include teleconferencing capabilities, a portable stage, catering kitchen, dressing rooms, above-grade/grade loading dock, concession area, meeting planning assistance, and an on-site hotel.
Ardmore Convention Center features 28,650 sq. ft. of exhibit and meeting space coupled with the 10,500 sq. ft. of pre-function space.
The facility was designed with the flexibility to accommodate any kind of gathering, from small groups to large business conferences. It can also take banquets from 25 to 1,500 people.
So, bring on that event!
Address: 2401 N Rockford Rd, Ardmore, OK
19. Check out Eliza Cruce Hall Doll Museum
Located inside the Ardmore Public Library, the Eliza Cruce Hall Doll Museum is a hidden gem worth visiting while in Ardmore.
The museum houses an impressive collection of the finest and rare examples of doll maker's art in the world.
This collection started in 1936 when Ms. Hall (the niece of Oklahoma's second governor, Lee Cruce) bought a doll on a trip to Europe.
She donated this collection to the library in 1971. The exhibit features more than 300 rare and antique dolls, representing a vast range of historical periods from Europe and the United States.
The museum is open from Monday to Friday by 10 a.m, while Saturdays and Sundays are by 1 p.m.
Address: 320 E St NW Inside the Ardmore Public Library, Ardmore, OK
20. Worship at Crystalrock Cathedral
CrystalRock Cathedral is an Assemblies of God church situated in NW, Ardmore. Be sure to add this church to your list of top attractions in Ardmore.
Standing as a body of believers, CrystalRock Cathedral welcomes people from different backgrounds and stories and sees them joined together because of the gospel of Christ.
The church has its beliefs based on the Bible with a focus on Jesus Christ.
Established in 1985, the Cathedral is an architectural masterpiece that wow both visitors and locals of Ardmore alike. So, it doesn't matter if you are a Christian or not for you to see the structure.
You are welcomed to worship with God's people on Sunday by 9:45 a.m. It would be an awesome experience!
Address: 2005 12th Nw Ave, Ardmore, OK
21. Visit the Goddard Center
The Goddard Center is a non-profit organization established with a mission to encourage and support participation, education, and enjoyment of the visual and performing arts by all and to support the advancement of excellence of cultural activities in the area.
They have the Art Studios, which offers art classes, demonstrations, and workshops for both the young and old.
You would also see the Arts center having a long-running theater & art gallery. The center features various exhibits, classes, and events.
The Goddard Center constantly works towards bringing diverse and engaging performances to its stage all through the year.
The center is open for visits from Tuesday to Thursday (10am – 6pm), Friday (10am – 5pm) and Saturday (1pm – 4pm). It is, however closed on Major Holidays.
Address: 401 1st Ave SW, Ardmore, OK
22. Get Urban Escape Rooms
Owned by Scotty Baxter, Urban Escape Rooms is one place to visit with your family. If you wish to try some games with your family or team, Urban Escape Rooms is one thing to do.
Guests are offered live interactive games where they put you in a room. They try to solve puzzles, find clues and work as a team to either escape or solve the room.
There are four rooms with four different themes and can accommodate six to eight persons at a time. Groups can choose to do a 30-minute or 60-minute challenge.
They also have an event center to fit in groups or parties, and you can also check out the new ax-throwing room.
Urban Escape Rooms is open Wednesday – Friday (5 p.m. – 10:30 p.m), Saturday (12 p.m. – 10:30 p.m) and Sunday (2:00pm-5:00pm)
Get your friends to play the games. I hope you can escape?
Address: 1024 W Broadway St, Ardmore, OK 73401-4531
23. See Great Art at Marvin's Place Art Gallery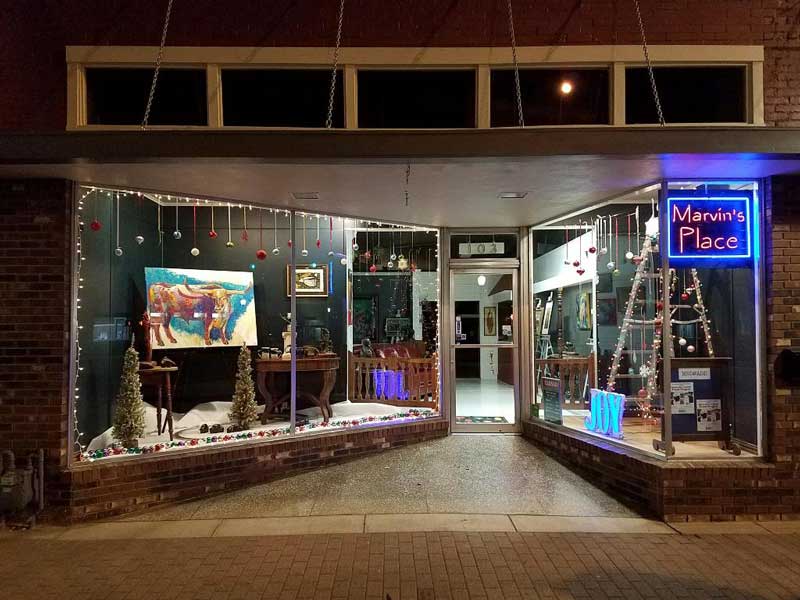 Located in the Depot District of downtown Ardmore, Oklahoma, Marvin's Place Art Gallery is a fine art gallery you need to visit. It joins the list of top things to do in Ardmore.
This gallery welcomes visitors to experience breathtaking arts as it features some of their best and favorite artwork gathered from around the area.
This building used to be Yeager's Department Store, which was owned and operated by Marvin Yeager. Currently, it is owned and operated by his grandchildren – Todd and Susan Yeager.
This gallery features artists from South Carolina, New Mexico, Michigan, Southern Oklahoma, Utah, and as far as the Native Kamba people of the Eastern Plains of Kenya.
Come browse through this incredible gallery, come feel at home.
Address: 103 W Main St, Ardmore, OK
Do not miss a exploration of Oklahoma City during your trip to Ardmore, check out our list of things to do in Oklahoma City for a fun time.
Plan a Trip to Ardmore
Ardmore indeed offers a lot to create awesome lasting memories in the lives of her locals and visitors alike.
The numerous great dining options, educative and historical museums, beautiful Arts galleries, scenic topography, and more promise to thrill you during your visit.
So, start making plans for your next vacation in Ardmore. This piece can help guide you on this exciting trip. Don't forget to include your family and loved ones too!