In search of the best and fun things to do in Meridian, MS?
Meridian, the governing body of Lauderdale County, is reputed as" The Queen City" in Mississippi because of its vibrant community, great history, and advancing economy.
Even though the city is small, it has a picturesque landscape, many fun features, and attractions worth visiting.
It's among the latest tourist areas that just started gaining recognition, primarily because of its music. It is the birthplace of many renowned musicians such as Elsie McWilliams, David Eli Ruffin, Moe Bandy, and Jimmie Rodgers, the father of country music and Music Hall of Famer.
Their outstanding music and love for music have motivated generations to walk in their path. The city of Meridian celebrates its passion for music annually through the Jimmie Rodgers Festival, America's oldest music festival.
Other than music, the city also has a rich but sad history that you can learn about in its museums and historical landmarks.
In addition, Meridian has a vast range of restaurants that serve delicious meals. There are over 36,000 people resident in the city; this makes it Mississippi's seventh most extensive city.
A visit to this growing city will sure give you wonderful memories. Here are the best things to do in Meridian, Mississippi.
Things to Do in Meridian, MS
1. Visit Riley Center
The Riley Center, locally known as the Grand Opera House, is located in the heart of historic downtown Meridian. The Riley Center was established in 1889.
The grand theater with a rich Victorian interior design features 950 seats for guests, a 200-seat studio theater, 30,000 square feet meeting space, an extensive exhibit hall, breakout rooms, and boardrooms, all with teleconferencing facilities and built-in technical features to create the best meeting environment.
With the support from Riley Foundation and Mississippi State University, the Riley Center was renovated, restored, and opened in September 2006. The Center offers outstanding artistic, cultural, and educational experiences. It is the location for most musical performances, concerts, and significant events in Meridian.
The iconic Center attracts over 60,000 visitors for performances, meetings, and conferences every year, which further promotes community growth and development. Notwithstanding its traditional appearance, the Riley Center has modern audio and lighting technology, making it an exquisite theater and events center.
The Riley Center is open from 9 am till 5 pm. A visit to this spectacular Center is one of the best things to do in Meridian, Salina.
Address: 2200 5th Street, Meridian, MS 39301, USA
2. Meridian Escape Games
Meridian Escape Games was creatively designed by Tanner Goldman and was opened in 2020. The immersive and challenging games at this Meridian escape room have some high technology & traditional puzzles.
This Escape Room features customized family-based game rooms for adults and children. These thrilling adventurous experiences are suitable for people of all ages and activate your brain and problem-solving ability.
This attraction also offers e-gift cards that can be redeemed anytime. You can simply gift your loved ones a fun adventure.
If you think you can escape, why not drop by at Meridian Escape games now!
Address: 806 Hwy 18B Suite #285, Meridian, MS 39301, USA
3. Jimmie Rodgers Museum
Jimmie Rodgers Museum is among the most popular tourist attractions in Meridian. It tells the story of Jimmie Rodgers, the Father of Country Music, who was born and raised in the Meridian area. The Museum offers Rodgers' performance footage and has a gift shop where you can buy CDs, DVDs, and other products.
The Museum showcases the treasures of Jimmie Rodgers concerning his life and career, including the original guitar of "The Singing Brakeman." The Museum also displays railroad equipment from when steam-engine travel was in use.
This attraction in Meridian is a must-see for everyone and not just music enthusiasts because of the fascinating building where it is located. The building is a combination of the design of Rodgers' house in New York and the home he grew up in Meridian.
The Jimmie Rodgers Foundation manages the Jimmie Rodgers Museum. The foundation also organizes several events annually.
The Jimmie Rodgers Museum is open only from Friday to Saturday from 11 am until 4 pm. A tour through this fascinating Museum is one of the best things to do in Meridian, MS.
Address: 2118 Front St, Meridian, MS 39301, USA
4. Meridian Symphony Orchestra
It wasn't a bluff when we say Meridian has an intense love for music. This superb Meridian Symphony Orchestra, which has existed for over five decades, has brought culture and art to East Mississippi.
Since its inception, the Meridian Symphony Orchestra has been keeping up with the tradition of offering fantastic classical music concerts featuring the works of great composers. It also upheld the tradition of presenting fascinating family programs such as Peppermint Pops and Symphony Doo Dah.
The Orchestra also offers educational programs to the public across its calendar. Listening to this great Orchestra is one of the best things to do in Meridian, Mississippi.
Address: 2120 Main street, Meridian, MS 39301, USA
5. Meridian Civil War Trail
During the American Civil War on 14th February 1864, a Union force of 20,000 led by General William T. Sherman entered defenseless Meridian evacuated by Confederate Lieutenant General Leonidas Polk.
From 14th February till 20th February, the Union forces destroyed the city, including its railroads, buildings, and homes, and took possession of their valuables. The Union forces left the Meridian destroyed, and Sherman reported that Meridian "no longer exists."
Despite all these, Meridian regained its feet and rebuilt the railroad tracks within 26 working days and is now regarded as the Meridian Civil War Trail. The city has continued to grow since then.
Ever since, the locals of Meridian honor the memory of the tragic events on 14th February rather than the usual Valentine's Day. In the present time, you can visit the remnants of the old railroad now serving as the historic trail. A visit to this historical site is one of the top things to do in Meridian, Mississippi.
Address: 1721 Front St, Meridian, MS 39301, USA
6. Dentzel Carousel
Another historical and fun-filled kids center in Meridian, MS, is The Dentzel Carousel. Gustav Dentzel of Philadelphia, Pennsylvania, created the Carousel in 1896. Later on, the City of Meridian bought the Carousel.
The Dentzel Carousel came into Meridian in 1909 and has been in the exact location ever since. The Carousel house is the only surviving original carousel building constructed using the Dentzel blueprint. However, the attraction undergoes restoration annually to preserve it for historical purposes.
At present, the treasured Dentzel Carousel is still making childhood memories more unique with its beautiful wood-carved animals that not only kids love. The Carousel still uses vintage music while spinning, giving its listeners a sense of nostalgia and a pleasurable experience.
In 1977, Meridian's Dentzel Carousel was listed on the National Register of Historic Places. In October 1986, the Highland Park Dentzel Carousel and Carousel House were designated as National Historic Landmarks by the Department of Interior.
This attraction center is not to be missed!
Address: 1802 Carousel Dr, Meridian, MS 39302, USA
7. Meridian Museum of Art
The Meridian Museum of Art (MMA), another historical attraction in Meridian, MS, is located in the historic ancient Carnegie Library building, constructed in 1912-13. However, the Museum was opened in 1970. The MMA is on the National Register of Historic Places list and is designated as a Mississippi Landmark.
The Museum aims to promote and assist the region's art, artists, and art programs through its art exhibitions, education, collections, collaborations with other organizations, special events, and community involvement suitable for all ages.
The MMA features four galleries and hosts about twelve exhibitions every year, displaying the work of the best artists in Mississippi and Alabama. The Museum's permanent collection comprises 18th and 19th-century European portraits, sculptures and works on paper, twentieth-century American photography, modern decorative arts, and more.
Some of the prominent artists whose work are in the collection include Homer Casteel, Marie Hull, Alex Loeb, Walter Anderson, William Hollingsworth, and Thomas Eloby,
The Museum sponsors competitions, and the public can rent out the space for private gatherings like weddings.
Address: 628 28th Avenue, Meridian, MS 39301, USA
8. Squealer's Bar-B-Que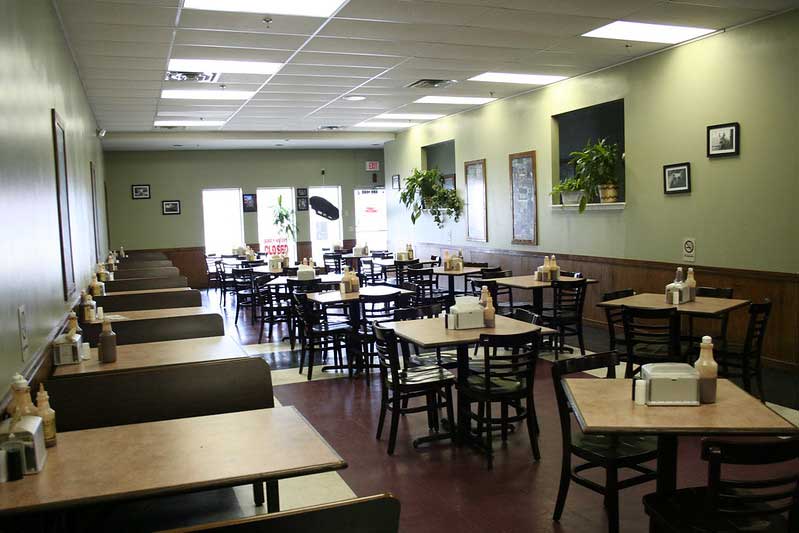 Aside from fun, the city of Meridian is also known to offer mouthwatering dishes. A visit to the Squealer's Bar-B-Que is one of the best things to do in Meridian, Mississippi if you want to munch on the best barbecue in town.
The Squealers opened its doors in 1998 and has become a favorite among locals ever since. They serve juicy, soft, and tasty hickory-smoked barbecue, including brisket, sausages, pulled pork, and ribs.
They also offer delicious side dishes alongside their barbeque while their sauce enhances the flavor. This irresistible hickory-smoked barbecue is a must-have for friends and family. They are open every day.
Address: 4950 Great River Drive, Meridian, MS, 39305, USA
For a fun time in Mississippi, take to exploring our list of things to do in Southaven and fun things to do in Tupelo for a fun vacation time.
9. Mississippi's Arts + Entertainment Experience or MAX
MAX is the perfect destination in Meridian, Mississippi, for music enthusiasts. MAX, a museum established in 2018, encompasses an area of 58,500 square feet. It was opened mainly for music and arts.
The MAX features performing, cultural, written, culinary, visual, and musical arts. The contemporary building which houses the MAX contains 15 permanent galleries of exhibits and two spaces for changing exhibitions, a recording studio, and an outdoor amphitheater.
You can also tour the MAX Hall of Fame, a two-story exhibit in the Museum. You'll find memorabilia from the state legends, including William Faulkner, Morgan Freeman, Oprah Winfrey, Hartley Peavey, Elvis Presley, John Grisham, Jimmie Rodgers, Sela Ward, B.B. King, and others.
The Museum is accessible every day from 9:00 am until 5:00 pm.
Address: 2155 Front St, Meridian, MS 39301, USA
10. Hype
A visit to this fantastic destination is one of the fun things to do in Meridian, MS. If you've got lots of energy and want to burn it off, this 93,000 square feet of phenomenal adventure is one attraction you don't want to miss.
Hype features numerous adventurers that are suitable for every age group. Adults and older kids can have fun with features such as trampolines, climbing walls, laser tag, karts, basketball and dodge ball, rope course, bubble ball, ax throwing, ninja course, jump tower, aerial silks, 70′ Zip line, foam pits, batting cages.
Kids between ages 2-6 can have fun in the kiddo zone, which was specially designed for them as the previous fun features might be too complex and unsafe for them. Meanwhile, babies are to be taken to the soft play area. Cool right?!
This attraction also has a cafe where visitors can have tasty meals and snacks, a party room for different parties, meeting rooms for corporate gatherings, and 30 big-screen TVs' for your viewing pleasure. The fun is simply unlimited, and you might not be able to experience them all in one day.
Address: 1740 Bonita Lakes Circle, Meridian, MS 39301, USA
11. Weidmann's Restaurant
The fascinating Weidmann's Restaurant, which was opened as way back as 1870 by Felix Weidmann, is regarded as the oldest restaurant in Meridian.
Since then, the restaurant owners have changed, and the restaurant is currently managed by Charles Frazier. The restaurant makes their food from fresh and high-quality ingredients using tried and true recipes and lots of care, thus maintaining the originality of Weidmann's.
The Weidmann's Restaurant serves New Orleans and Cajun-style dishes and barbecues majorly. Still, they are famous for their tasty peanut butter crock, served as appetizers at each table in the restaurant.
National Register of Historic Places listed the Weidmann's restaurant in 1979. A visit to this spectacular restaurant is one of the top things to do in Meridian, Mississippi.
Address: 210 22nd Ave, Meridian, MS 39301, USA
12. Rose Hill Cemetery
The places with historical significance don't end in museums. The Rose Hill Cemetery is one of those places, as it is one of the oldest Cemeteries in Mississippi. The cemetery covers an area of 10-acres and possesses stadium lights.
This historic cemetery houses the monuments of Meridian founders John Ball and Lewis Ragsdale; and graves of Emil and Kelly Mitchell, the King and Queen of the Gypsies; a vast burial mound that contains over one hundred dead Confederate soldiers; among other Mississippi pioneers.
You can visit the Rose Hill Cemetery on your own or join the guided tours. The tour is always held on the last Saturday in September, is free and for all ages. However, you can make donations. For more information on their tour, you can visit their website.
Going down the time lane in Historic Rose Hill Cemetery is one of the best things to do in Meridian, Mississippi.
Address: 701 40th Avenue, Meridian, MS 39307, USA
13. Merrehope and Frank W. Williams Home
When you're thinking of what to do in Meridian, Mississippi, a tour of the Merrehope and Frank W. Williams home should be part of it.
The Merrehope home is a regal, neoclassical revival mansion containing 20 rooms that have been restored and furnished by Meridian Restorations Foundation, Inc. The building features strange woodwork and a striking stairway, pillars, and mantels.
Confederate General Leonidas Polk used a part of the home as headquarter, and Union General William T. Sherman refrained from destroying it. Merrehope hosts the famous "Trees of Christmas" Tour during the Christmas holiday.
The Frank W. Williams Home is lying next to Merrehope. The Williams Home is a perfect example of Queen Anne Victorian architecture, with its stained glass, parquet floors, paneling, and comprehensive gingerbread. It has numerous original features and antique furnishings, making the home among the top tourist attractions in Meridian, MS.
Visit their website to know their hours of operation depending on your time of visit, including their admission fee.
Address: 905 Martin Luther King Jr. Memorial Drive, Meridian, MS 39301, USA
14. Harvest Grill
Harvest Grill is a popular attraction in Meridian, Mississippi, known for its creative foreign cuisines combination. The restaurant was born out of the owner's travels across the Country. This casual restaurant is perfect for friends and family.
The foods are prepared using fresh quality ingredients from farmers in Mississippi and seafood from the Gulf of Mexico. You get to taste a mixture of Colorado and Hawaiian cooking right in Meridian. The restaurant features a fancy dining room, a lovely patio, and a cozy bar.
The experience is cheap, healthy, and fun!
Harvest Grill doesn't have fixed working hours, so visit their website to place reservations.
Address: 618 22nd Ave, Meridian, MS 39301, USA
15. Mississippi Industrial Heritage Center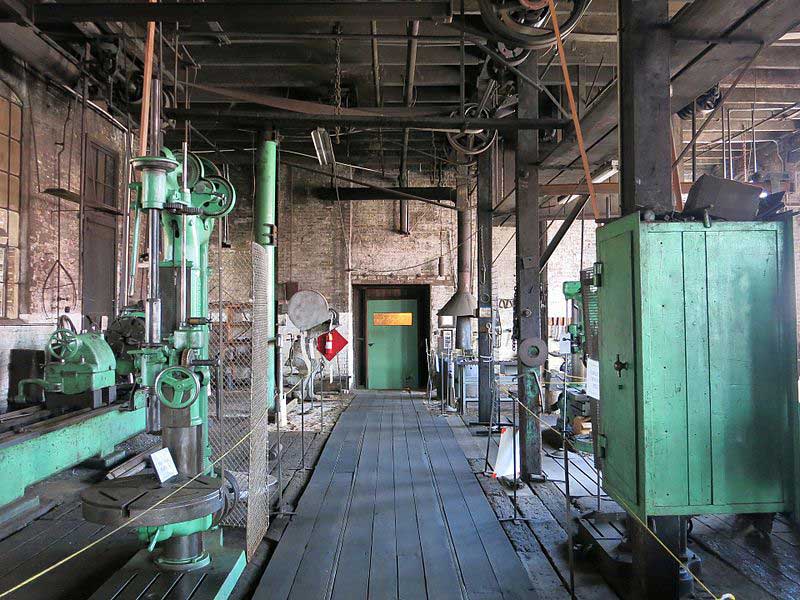 A tour through this historical Center is one of the exciting things to do in Meridian, Mississippi. If you want to know more about Meridian's history, head to the Mississippi Industrial Heritage Center, which houses America's last intact steam engine.
In the early 20th century, Meridian used the belt-driven machine industry, housing iron foundries, assembly shops, 1930s offices. These facilities in the Mississippi industrial Heritage Center are shown to visitors to give them an idea of how things were running in time past.
The exhibits tell the stories of Soule, the inventors and industrial producers who contributed to making Meridian a vital entity in the late 19th and early 20th centuries.
Soulé Steam Feed Works has been on the National Register of Historic Places since 1997. The Museum was named a Mississippi Landmark in 200 and was designated the Official State Historical Industrial Museum in 2004 by the Mississippi legislature.
The Soulé Live Steam Festival and Meridian Rail Fest occur annually in November.
Mississippi Industrial Heritage Center is accessible from Thursday to Saturday.
Address: 1808 4th St, Meridian, MS 39301-5213, USA
Are you planning a road trip to North Carolina? here is a guide on things to do in Gastonia, things to do in Surf City and things to do in Brevard for a fun trip.
16. Rebound Trampoline Park
This destination is a new entertainment center in Meridian, Mississippi, for families, groups, and individuals to get lots of fun! A stop at this spectacular park is undoubtedly one of the fun things to do in Meridian, Mississippi.
You can enjoy the jumping and gaming experience suitable for all ages and promises to be intense fun. Rebound is also an excellent location for hosting various events, be it a sports team party, school event, family reunion, office event, a church party, or any other group event.
Meridian's unique trampoline park and fascinating adventure area is both an intense fun zone and a relaxing spot for parents. You'll undoubtedly get everything you need for a fun-filled time in Rebound, as their staff can customize every part of your event to make it flawless.
Make what you want to be known, and they will take care of the rest!
Address: 2014 Hwy 45N, Meridian, MS 39301, USA
17. Amore Italian Restorante
Amore Italian Restorante is a fantastic restaurant in Meridian, MS. The owners opened the restaurant during the pandemic in 2020. What courage! Despite the challenges, they successfully conquered all difficulties until things started to normalize.
Presently, Amore Italian Restorante tasty Italian cooking is recommended by locals and foreigners, especially their mussels and mouthwatering lasagna.​The restaurant also serves chicken marsala, manicotti, chicken parmesan, and homemade desserts.
The Amore Italian Restorante also has an exceptional selection of wines you can enjoy while you have a bite of their tasty dishes. You can also enjoy live music at this venue.
You can dine at the Amore Italian Restorante from 11 am till 9 pm every day, excluding Mondays.
Address: 1600 24th St, Meridian, MS, US 39301, USA
18. Bonita Lakes Mall
Shopping at Bonita Lakes Mall is one of the best things you can do in Meridian, Mississippi. The mall is one of Meridian's most famous shopping centers and is owned by The CBL & Associates Properties.
The Bonita Lakes Mall, which has served locals and visitors in Meridian since 1997, features over 90 specialty shops, Oasis Food Court, and a nine-screen movie complex. The different shops offer mainstream clothes, accessories, and cosmetics brands. Bonita Lakes Mall also has a department store and a supermarket.
Bonita Lakes Mall also has different restaurants that make sure they satisfy your cravings and treat your taste buds with delicious food. They also have a Tesla supercharger, so Tesla car drivers are secured.
Bonita Lakes Mall is open every day from 10 am to 7 pm.
Address: 1210 Bonita Lakes Cir, Meridian, MS 39301-6965, USA
19. Family Bowl Lanes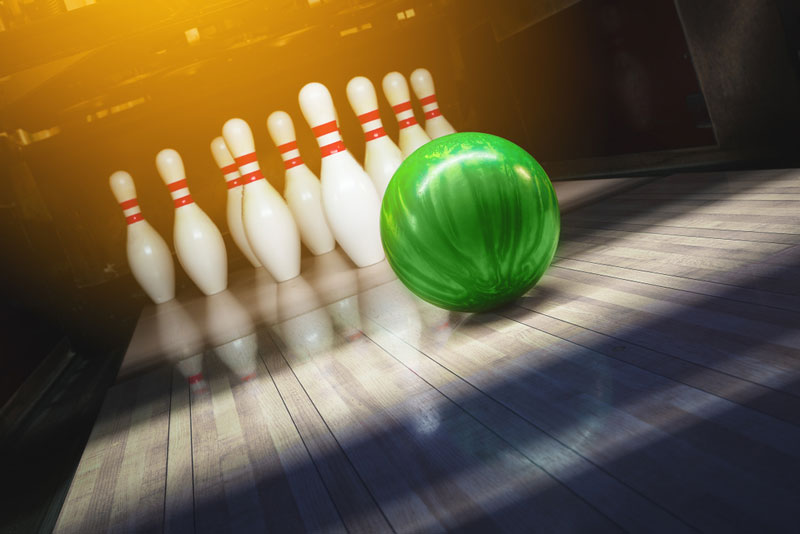 This over 60 years family-operated attraction in Meridian is unquestionably among the top-notch bowling lanes you can enjoy in Mississippi. This excellent family bowling center in Meridian, Mississippi, has 24 lanes.
The facility offers various services, including competitive tournaments, open bowling, party packages, bumper bowling, special needs options, arcade games, and more. The attraction features a pool, darts, a Pro-Shop, food and beverages selections from their snack bar, and Strikers Lounge with a full bar.
Family Bowl Lanes host different events ranging from Birthday Parties, Church Events, Christmas Parties, School and Daycare field trips, Reunions, office parties, etc. Visit this location for a night of fabulous bowling, listening to music under the lights, and enjoying a beer!
Bowling at this attraction is among the fun things to do in Meridian, MS.
Address: 3510 N Hills St, Meridian, MS 39305-2503, USA
20. Mississippi Children's Museum
Kids are not left out in fun in this lovely city as there are several attraction sites just for them. One of these attractions in Meridian is the Mississippi Children's Museum.
The Mississippi Children's Museum in Meridian opened a cutting-edge facility to the public on 27th March 2021 with the vision "to inspire Mississippi's children from all backgrounds to discover and achieve their potential."
The Museum features many interactive and exciting exhibits, including culture, math, art, technology, and science. They also organize numerous fun-filled events. It's a perfect location for birthdays, field trips, camps, amongst others.
The experience in the Museum is not just fun but educative as well. The Mississippi Children's Museum is Mississippi's top, all-encompassing, non-profit, early learning institution. It has been awarded severally for contributing to children's mental health and the whole family.
A visit to this incredible Museum is one of the fun things to do in Meridian, Mississippi. Bring your kids to have a time of their lives. The Museum is open from Tuesday to Sunday.
Address: 403 22nd Avenue, Meridian, MS, 39301, USA
21. Meridian Underground Music Exchange
The Meridian Underground Music Exchange is another attraction in Meridian, Mississippi. It has been operating since 1996. The company has recorded success ever since and is recognized by the independent music scene. It serves as proof of Meridian's love for music.
The Meridian Underground has more than 2,000 new and used CDs and vinyl records of various artists for sale. They also sell unique and cool stuff like incense, specialty lights, colored bottles, fog machines, magazines, herbal products, jewelry, sunglasses, mystical books, beaded curtains, lava lamps, inflatable furniture, and more.
In 2001, Meridian Underground built a small stage and started hosting raves and concerts for all ages. A visit to this shop further widens your understanding of Meridian's passion for music other than country music.
The Meridian Underground Music Exchange is open from Monday to Saturday.
Address: 2220 8th St Meridian, MS 39301, USA
22. Binachi Shooting Sports
Binachi Shooting Sports was opened in 2011. Binachi Shooting Sports is among the top-notch shotgun/archery courses in the South. This fascinating shooting sports facility features a 12-station sporting clays range through scenic wooded terrain and a 5-stand skeet overlay course.
This destination now has a vast field & 3D archery course. The sporting range is available for corporate and public use and allows all skill levels to participate. They also offer rental of their equipment.
You can visit their website for their hours of operation. Every profit supports the Boy Scouts of America- Choctaw Area Council.
A visit to Binachi Shooting Sports is among the top things to do in Meridian, MS. Why not add it to your itinerary list.
Address: 4434 Camp Binachi Road, Meridian, MS 39301, USA
23. The United States Rare Coin & Currency
While enjoying the adventure in Meridian, you don't want to miss the Unique State Rare Coin and Currency, which promises a fascinating experience. When you talk about valuables, this is the place to be.
This destination buys and sells rare coins, silver coins, gold coins, bullion holdings, estates currency, and precious metals from various parts of the United States. They also offer furnish written appraisals for insurance purposes. They also assist in submitting your rare coins to be graded and certified.
A visit to this destination is one of the essential things to do in Meridian, Mississippi. United States Rare Coin & Currency is open every morning till evening.
Address: 2115 8th Street, Suite B Meridian, MS 39301, USA
Explore other cities of Mississippi, check out our list of things to do in Hattiesburg, and fun things to do in Vicksburg for a fun vacation time.
Plan your Trip to Meridian
As the name "The Queen City" implies, Meridian has the top attractions in Mississippi. The city offers a wonderful combination of music, history, culture, and even food giving you a memorable travel experience.
Make Meridian, Mississippi, your next vacation location, and when you do visit, don't hesitate to visit the attractions listed.