Looking for the best and fun things to do in Abilene?
Abilene is a wonderful town situated in West Texas that has embodied the spirit of the Frontier. Because of the many interesting tourist attractions it offers, it is widely regarded as the "Official Storybook Capital of Texas." Whether you visit alone, with your partner, friends, or family, you will find amazing things to do in this city.
Although Abilene is a very small city with an average population of 125,000, it is still home to many exciting things, including historic sites, mysteries of the Wild West, places where characters from classic children's stories are in reality, etc. Here are the best things to do in Abilene, TX.
Things to Do In Abilene
1. Abilene Zoological Gardens
One of the top things to do in Abilene, TX is a visit to Abilene Zoological Gardens.
The Abilene Zoological Gardens is also referred to as Abilene Zoo, it houses over 1,000 animals. It is an attraction center full of wonders, fun, and excitement, especially for animal lovers irrespective of age.
The Abilene zoo occupies over 16 acres of land. It has different habitat types, including a giraffe habitat where visitors can play with and feed the giraffes, a herbarium (reptile house) containing over 80 reptile species, amphibians, and the Elm Creek Backyard, which is home to cougars, bobcats, and armadillos.
Meanwhile, there are other amazing sightseeing features to behold, such as a tropical aviary, a wetlands boardwalk, and an adventure center complex with a gift shop and classrooms.
Address: 2070 Zoo Lane, Abilene, TX 79602, Phone: 325-676-6085
2. Discovery Center Creation Emporium
The Discovery Center is a creation museum/emporium primarily focused on providing historical and scientific proof for the truthfulness of God's word and its relation to the matters of establishment and evolution.
Also, it aims at revealing the myth of evolution as anti-science and atheistic.
It targets to do this through series of different tours, classes, workshops, teaching seminars, and sponsoring special events.
The Discovery Center initiates a daily radio program, 'A Discovery Minute.' Also, it serves as the physical headquarters of Overflow Ministries, an organization formed by Tommy and Carolyn Walden to teach the Gospel.
Address: 810 Butternut St. Abilene, TX 79602, Phone: 325-673-5050
3. 12th Armored Division Memorial Museum
It is called the 12th Armored Division Memorial Museum because it was established in memory of the members of the 12th Armored Division "Hellcats," who heroically was the key to the victory to the Allied nations during World War II.
It is a massive three-storied edifice that houses objects, items, and artifacts from the war, uniforms, weapons, photographs, dioramas, and vehicles amongst others like a haunting Holocaust memorial, all of which bring to real stories of heroes and heroines who is made up of the 12th and their immense sacrifices during turbulent times.
Also, the Museum contains a gift shop that markets several items, including books, clothes, and children's toys, greatly encouraged by the division.
Address: 1289 N. 2nd Street, Abilene, TX 79601, Phone: 325-677-6515
4. Abilene State Park
If you are one of those that enjoys camping, hiking, kayaking, and other outdoor events, the Abilene State Park got you covered. This scenic park occupied about 1,612 acres along Elm Creek and was formerly a resting place for the Comanche Indians.
It features modern camping and recreational facilities, hiking and nature trails, picnic sites, a game area, a kid's playground, and others like a large swimming pool and a kid's pool, photo opportunities, and wildlife observations, bicycle riding fishing pond, and lake.
This answers what to do in Abilene for some sightseeing, do add to your list of Abilene attractions to visit. There is a provision of two air-conditioned recreation halls for family reunions.
Address: Abilene State Park; 150 Park Road 32, Tuscola
5. Fort Phantom Hill
Fort Phantom Hill is formerly referred to as the "Post on the Clear Fork of the Brazos" and originally served as a base for both the Confederate and U.S. armies, activated from the mid-19th century and early 20th-century second-line security to the westward-moving Frontier of Texas settlement.
Fort Phantom Hill can be found in what is presently called Jones County and is among Texas' most famous historical sites. As it stands now, a great majority of the fort still exists so that visitors can discover and explore the rich history of this wonderful place.
This creation consists of three original stone buildings, including a guardhouse made from stone, a stone powder magazine, and a semi-intact commissary, as well as the original fort's stone foundations.
A visit to Fort Phantom Hill is definitely worth adding to a checklist of things to do in Abilene, TX.
Address: 10818 FM 600, Abilene, TX 79601
6. Sup Abilene Lake Fort Phantom Kayak Rentals
Sup Abilene Lake Fort Phantom is a company established by Amy Herndon, which provides one of the best outdoor experiences. Its kayaking and paddleboarding are incredible and fun-filled and situated in a secured environment.
The company rents kayaks and Stand-Up Paddleboards, and features a sandy beach with sand volleyball, horseshoes, and a gazebo for shade. The place has amazing views, which include sunrise and sunset attractions.
It also rents by the hour or by the day. It can make reservations for your next birthday, graduation, family reunion, or team build. You are free to visit their website or call for details and pictures.
It also provides many pleasurable programs, including lessons and classes and water-based excursions on Lake Fort Phantom, led by experienced SUP instructors and guides. Stand-up paddleboards are also available for rent on a pleasant day in the sun and on the lake.
For some kayak time, do add to your checklist of things to do in Champaign, IL.
Address: #9 Cherokee Circle, Abilene, TX 79601
7. Taylor County History Center
Starting with the previously old stone Taylor County Courthouse and an original log cabin constructed by Taylor County early settlers, the Taylor County History Center has controlled thirteen other historic structures.
These structures feature Abilene's first Marshall, doctor's office, old press printing, schoolhouse, bank, post office, and a train depot. The Museum is located less than a 30-minute drive to the Southwest of Abilene.
You will also discover the evolving years during which the region evolved from the Wild West to a civilized dwelling. You can gain immense knowledge from the artifacts inside each building that represent West Texas's material culture.
You will find a printed laminated map of the Center that gives you information about each building and has arrows that will direct you from the beginning of the tour to the end of it.
Also, the Museum has a place where the artifacts are preserved during the rainy and snowy seasons. Do add this to your list of things to do in Abilene, TX for some fun time.
Address: 133 William St., Buffalo Gap, TX 79508.
8. The Grace Museum
Founded in 1937 by the Art League of the Abilene Woman's Club, the Grace Museum is made up of an art gallery in Abilene built to reveal the pride of the many wonderful art and artifacts from Abilene, Taylor County, and West Texas.
The Museum is situated in the building of the former elegant Grace Hotel. It contains five art galleries with changing art exhibitions from the permanent collection, which was gotten during the 1930s and 1940s.
Again, it contains an interactive gallery for kids and families, an archaic gallery featuring permanent and rotating exhibits with several historical artifacts, an education center, and an art library.
Address: 102 Cypress Street, Abilene, TX 79601
Kansas holds some fun US attractions and activities, check out the top things to do in Dodge City and fun things to do in Topeka for a memorable exploration.
9. Frontier Texas
Located in downtown Abilene, Frontier Texas is a museum that stands at 14,000-square-foot established to portray the history of the American West.
It is a historical museum that exposes the life and times of the settlers of the West in times past, through several wonderful exhibitions.
The Frontier features a card game shootout, attacks by Indians and wolves, a prairie thunderstorm, and stampeding buffalo.
It also depicts Comanche warriors, buffalo hunters, and pioneers in the theater referred to as 'Century of Adventure' and serves as a visitor information center for the Texas Forts Trail and a gift shop.
Frontier Texas is another interesting attraction worth adding to your list of fun things to do in Abilene, TX.
Address: 625 N 1st St, Abilene, TX 79601
10. Morgan Jones Planetarium
The Morgan Jones Planetarium is just one of the few planetariums you can find in Texas. It is a family-friendly planetarium where space lovers can explore the night sky and learn about the stars, the planets, and various space shuttles and stations, while also discovering the Gemini program and viewing cosmic castaways.
The foyer of the planetarium features exhibits such as large telescopes, chunky moon rocks, and a living space suit.
The Morgan Jones Planetarium provides a complete schedule of shows for kids and adults throughout the year in the immense "star room."
Address: 3911 South 1st, Abilene, TX 79605
11. National Center for Children's Illustrated Literature (NCCIL)
The National Center for Children's Illustrated Literature (NCCIL) is an American museum founded in 2000 to provide illustrations in children's literature.
It is a center established to celebrate the best real art published in children's literature by collaborating with award-winning artists to create several exhibitions that expose their excellent artworks.
Also, the NCCIL provides opportunities to meet visiting artists during exhibition opening events, Docent-led school tours for basic classrooms, free art-based activities for the whole family, Book signings by exhibiting artists, and annual summer camps.
They offer so many knowledge advancement programs for visitors. What are you waiting for?
Address: 102 Cedar – Abilene, TX 79601
12. Pappy Slokum Brewery Co.
Named after a moonshiner who came from the rural backwoods of Callahan County, the Pappy Slokum Brewing Co. is a small production brewery in the heart of Clyde established to create handcrafted, flavor-filled, and high-quality hot drinks.
Meanwhile, the Pappy Slokum provides four to five seasonal releases annually the year. In addition, a one-off/small batch releases of unique craft beers that have a portion of the profits of sales going to different charity organizations.
It has manufactured about fifty award-winning beers together with five "Brewmaster of the Year" titles ranging from the easy-drinking Yella to the dark and malty McPappy's 80 Shilling.
Address: 409 South Treadaway, Abilene, TX 79602
13. Paramount Theatre
Paramount Theater is a beautifully restored building established in 1930 by H. O. Wooten, and its cinematic and theatrical past of the nation serves to remind the nation of its past. The building was amazingly brought back to its initial glory in 1986 with its elegance and standard structure.
The Paramount Theater also has a magnificent domed ceiling that features moving clouds and glittering stars and a Spanish-Moorish interior that features 1,199 split-aisle seats. It is also one of the standout theaters of the Southwest.
It hosts a series of events, such as films, musical productions, live theater performances and opera, concerts, dance, and private parties. It features notable performing artists and groups such as the Abilene Ballet Theatre, the Chameleon Performing Arts Company, the Abilene Opera Association, and the Classical Chorus of Abilene.
A visit to Paramount Theater is one of the best fun things to do in Abilene, TX with the entire family.
Address: Paramount Theatre 352 Cypress St. Abilene, TX 79601
14. Junk Street
Just as the name implies, Junk Street offers a place where you can do most of your junk shopping. It is also an attractive shopping center, beautiful and well-decorated. Junk Street is a full service DIY studio that offers a space to imagine, learn, and create crafts of every kind in its workshops.
In Junk Street, you are free to book private events. In other words, it offers you an opportunity to book for a party with a group of ten or more people or stop in during regular business hours to make something for you or a friend.
You can follow their Facebook page for updates on special customer appreciation days. They also take pride in their indoor complete service flower shop, Flower Boss, where you can visit to browse the beautiful selection of pre-made floral arrangements.
You can also order customs for every occasion including birthdays, weddings, funerals, or "just because"! We offer an enjoyable place to shop home decor, graphic tees and gifts so don't leave without looking through our precious shop! It features DIY workshops, custom gifts, home décor, refurbished furniture & fun t-shirts.
Address: 23, Junk Street, 4802 S. 14th St. Abilene, TX
15. Play Faire Park
Play Faire Park is a family-friendly outdoor park that was founded in 1947. It is a pleasure center that features a whole lot of different entertainment for any of its visitors.
The Play Faire Park features the oldest operating miniature golf course in Texas and two 18-hole golf courses created for players of all ages. It houses an air castle, a huge outdoor movie screen for movies under the stars, and a stage for live concerts and performances
In addition to the above, it also offers wonderful events, festivals, and fundraisers. The Faire Park is always open to accepting visitors and is considered one of the top spots in Texas for family picnics, birthday celebrations, and first dates!
Address: 2300 N 2nd St, Abilene, TX 79603
Considering a road trip in Florida? check out our list of top attractions in Clermont, Destin, Tampa and Gainesville for a fun road trip.
16. 24 Outfitters LLC, Abilene, TX
Are you planning a weekend adventure with your friends, family, co-workers, or hunting colleagues? 24 Outfitters LLC has willingly provided one of the most exciting, relaxing, and affordable dove hunting trips near Abilene, TX.
Get your hunting fill on more than 1,200 acres of land across over a dozen properties. Outfitters also provide various packages ranging from simple "show-up-and-shoot" day hunts to complete weekend getaways.
They also plans and provides your meals, lodging, and fun amenities, as well as great hunting. There is no better interesting place to plan your hunting than the amazing West Texas Dove Hunting experience.
Address: 2109 US-83, Winters, TX 79567; Phone 903-508-2469.
17. The Swenson House
Another attraction worth adding to your list of things to do in Abilene, TX, is Swenson House.
You can easily locate the Swenson House at 1726 Swenson Street, Abilene, because it is a tall, classy, beautifully renovated skyscraper used for wedding receptions, parties, performances, meetings, and conference retreats.
The Swenson House was established in 1910 by W.G. and Shirley Swenson on 58 acres of land and is presently surrounded by 2 acres of pristine gardens and grounds. This beautiful edifice possesses several Spanish Colonial Revival architecture accents, a grape arbor, and an attractive brick veneer.
The Swenson House is maintained by the Abilene Preservation League and can house more than 100 people for a seated dinner and even more for a reception-style gathering.
Address: 1726 Swenson St, Abilene, TX 79603
18. The Center for Contemporary Arts
It is known as the Center for Contemporary Arts because it comprises five galleries featuring original, contemporary art by local and other Texas artists in lots of different media. It was founded in 1989 to encourage, empower, and inspiring artists, children, and the community through the arts.
They serve to over 26,000 people annually, exhibits and educational programs and admission to their exhibits is free. .
While the Center is proud of the quality and variety of its exhibits, they also recognize that providing an enriching and educational experience for gallery visitors requires more than hanging art on the walls.
Again, as their gallery offerings have grown, their efforts have also developed, thereby making the Center more accessible to the broad demographic served by their programs.
Address: 220 Cypress Street, Abilene, Texas.
19. The Town & Country Drive-In
One of the places to visit in Abilene is the Town & Country Drive-In, established in 1956 and has since stood as the largest drive-in in Texas.
It occupies 2,300 acres and possesses an attractive roof-top garden situated over the concession stand that almost 200 visitors can comfortably sit.
It features a parking lot that can comfortably accommodate up to 1,500 cars. This luxurious drive-in also carries a large playground for kids with an electric Ferris wheel and two large movie screens.
The Town & Country Drive-In was re-opened in 2000 and is presently open to the public with a food concession selling a range of all-American fare.
Address: 2902 Vogel St, Abilene, TX 79603
20. The Willow Creek Winery
The Willow Creek Winery is owned and founded by Brian and Kimberley Scalf. It is called a Winery because it produces many different wines and has consistently produced for more than five years.
They provide cellar tours and tastings at the tasting bar, such as five wines from uncorked bottles of the winery's bestsellers, including peach Chardonnay, pomegranate Zinfandel, and raspberry dragon fruit White Shiraz, with several toasted crackers for palate cleansing.
The tasting bar also offers light snacks and cigars for visitors to enjoy against a backdrop of interesting views. It can also be rented privately during non-business hours and contains a gift shop that deals in a vast selection of apparel and wine accessories.
A visit to this winery is definitely worthwhile and should be added to your list of things to do in Abilene, TX.
Address: 4353 South Treadaway Boulevard, Abilene, TX,
21. Storybook Capital of America
Another interesting thing you can do in Abilene is stopping by to view the storybook characters in the downtown cultural district. It features 25 sculptures (and counting) from children's favorite brand Abilene as the Official Storybook Capital of America.
A good number of the sculptures are situated a little close to each other. A few of them can be found in the same area, including the six iconic Dr. Seuss sculptures in Everman Park, across the Grace Museum.
It features Cat in the Hat, the Lorax, the Grinch, Sam-I-Am with his Green Egg and Ham, Yertle the Turtle, and Horton. There is an event called the Children's Art, and Literature Festival (CALF) held in June of every year.
In this family-friendly event, they transform the downtown area into a magical storybook land. As the event is ongoing, a new sculpture will be unveiled to add to the Storybook Character collections.
It is the best place for kids and some adults to hunt for their favorite storybook characters, which will remind them of their childhood years. For visitors with little kids, this is easily becoming one of the best things to do in Abilene, Texas.
Apart from the Storybook Character Sculptures, Abilene also has beautiful sculptures and street art spread along the roadside, city parks, and campuses yards.
Address: 1008-1098 N 6th St, Abilene, TX 79601
22. Dyess Air Force Base Memorial Center Museum & Linear Park
Are you looking for a place to learn more about historic aircraft and so much more? Think Dyess Air Force Base Memorial Center Museum & Linear Park as the place for you.
Located in Abilene, the Dyess Air Force Base is home to the 7th Bomb Wing with two B1-B Lancer squadrons and the 317th Airlift Group with two C-130 squadrons. The Museum features many exciting artifacts that reveal the life of Lt. Col. Dyess and the history of Dyess Air Force Base and Abilene Army Airfield.
The Air Park has 34 U.S. Air Force and Army Air Corps historic aircraft on static display along a linear path that will take you through SAC aircraft, cargo planes, fighters, and more.
Dyess Memorial Museum and Park, Open weekdays 9:30 am to 4:30 pm; Dyess Linear Air Park, Guided tours can be requested from 8 am to 2 pm weekdays.
Address: Dyess Memorial Center (Museum), Arnold Blvd and Military Drive,
23. Serenity Massage
Are you looking for what to do in Abilene? You have one in Abilene's Serenity Massage, Texas. Serenity Massage Therapy and Day Spa offers massage therapy and day spa services for Abilene, TX.
Serenity Massage Therapy offers day spa services in Abilene TX including services like massage for pain management and relaxation, facials, couples massage, prenatal massage, pedicures. It also features a complete services including waxing such as Brazilian waxing.
It specializes in Couples therapist, Pain Management, Deep Tissue, Therapeutic, Prenatal, Trigger Point Therapy, Hot Stone, Swedish, Medical, Hands, Feet, Head, Oncology Massage, Stress Relief & Relaxation. It offers deep tissue and hot stone massage at no extra charge.
It also provides day spa packages as well as instant print or emailable gift certificates. It has complete workers of massage therapists and estheticians and has been serving the area for 19 years.
This makes one of the best things to do in Abilene, TX, do add to your bucket list of places to visit in Abilene.
Address:Commerce Plaza, 1290 S Willis ST #222, Abilene, Texas
24. The Expo Center of Taylor County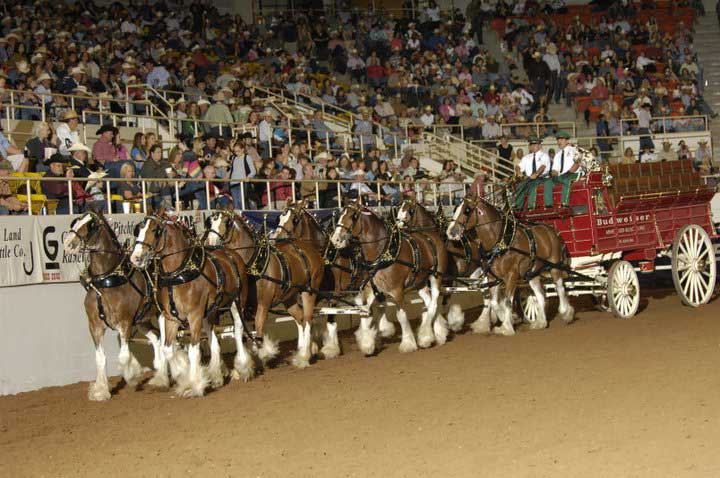 Originally referred to as Taylor County Coliseum, the Expo Center of Taylor County is a large multi-use indoor event center in Abilene.
The Expo Center of Taylor County was founded in 1973, serving as the Abilene Aviators hockey team's home of the Western Professional Hockey League.
The center has been a venue for several tournaments, concerts, and other events for years.
It became the recognized home of the recent American indoor football expansion squad in 2015.
The Expo Center Of Taylor County allows visitors to witness rodeos, extreme motor circuses, and monster truck shows.
It was renovated to include dressing rooms, a concession area, and Tv monitors.
25. Adamson-Spalding Storybook Garden
One of the hidden treasures of Abilene, Adamson-Spalding Storybook Garden is a must-visit.
The Adamson-Spalding Storybook Garden is located close to the city's convention center.
The garden was funded through the support of the Abilene Cultural Affairs Council, originally known as the Abilene Chamber of Commerce.
The facility is open to everyone, with distinct sculptures that help bring the children's illustrated books to life.
Take a stroll through the garden and view intriguing and captivating art pieces. The Adamson-Spalding Storybook Garden is characterized by illumination made with colorful lights.
You will find sculptures like three kittens, a big bad wolf, Mr. Tiger, Otis the tractor, and more.
26. Lake Lytle
If you're visiting with your significant other, one fun thing to do in Abilene is to spend the day at Lake Lytle.
Lake Lytle is a reservoir constructed in the 1980s. It has been standing high since then.
The lake is a refuge for a wide variety of fish species, making it a perfect location for fishing.
If you have always wanted to have a picnic right by a lakeside, make sure you visit the area.
You can also go on a boat exploration, take a break to relax, listen to music, read a novel, and take gorgeous photos.
27. 12th Armoured Division Memorial Museum
You haven't visited Abilene if you don't stop by the
12th Armoured Division Memorial Museum
.
The 12th Armoured Division Memorial Museum is also popular for its exhibits of World War II.
As one of the city's secret treasures, the 12th Armoured Division Memorial Museum showcases an intriguing collection of uniforms, guns, vehicles, weapons, medals, and tools by forces of Germany and America.
This museum offers visitors a fantastic experience for affordable prices. You need to visit the 12th Armoured Division Memorial Museum if you're a war history fanatic.
28. Grover Nelson Park
Grover Nelson Park is one of the most amazing parks in Abilene and one of the largest in the town.
The major spotlight of the park is the fact that it features almost every facility in one location. The park is located not too far from a zoo, a small pond, and gardens decorated with flowers.
Grover Nelson Park is home to animals you can touch and feed. You can also go fishing, brisk walking, and other activities. You can also have a picnic, play around with kids and go on lunch dates with your family.
29. The Giant Bull Skull
The Giant Bull Skull is an enormous pachyderm skull lying on the grass, crossing an ancient cattle trail.
Joe Barrington, a popular local artist, designed this unique bull skull sculpture.
His father taught him how to create raw materials as he operated a welding shop.
The Giant Bull Skull is not as huge as the other skull close by, which the sculptor also made.
This serves as a reminder of the several hardy travelers who dwelled in Abilene in the past right in this location.
Take to exploring other cities of Texas, check out our list of things to do in Killeen, things to do in Denton, and things to do in Round Rock.
Plan Your Trip to Abilene
Indeed, Abilene, Texas, is a friendly, charming, and exciting city that attracts several visitors. There are many educational, inspiring, fun, and exciting activities and fantastic historical things to discover in the city.
Some of which is a visit to the Museum, watching ball games, hiking trails, wine tasting, scenic drives and sightseeing, parks, theatre plays, sports, and outdoor activities, shopping for artworks, antiques, handmade crafts, jewelry, furniture, and many others.
You have nothing to worry about, as you can commence with the plans on your tour to Abilene, as the city works towards making its community a welcoming and pleasurable place for both its residents and visitors. Welcome to Abilene!!!