Looking for the best and fun things to do in Abingdon, VA?
Abingdon, Virginia, can be located in Southwestern VA, in the beautiful Blue Ridge Mountains. Because of its location, it offers a route through which visitors can access the picturesque Virginia Recreation Trail.
Most of the architecture you will meet in this iconic place has a history that stretches back to the late 1700s.
A typical example is the Barter theater operating since 1933, making it the oldest. Other well-known places to see are Abingdon Arts Depot, Abingdon Farmers Market, Abingdon vineyards, and many more.
Are you planning a trip to Abingdon? Here are the top places to visit in Abingdon, VA.
Things to Do in Abingdon, VA
1. The Virginia Creeper National Recreation Trail
The Virginia Creeper National Recreation Trail is perched in Abingdon, Virginia. Many travelers see this destination as the main start for their road trip. The trail covers 35 miles and meanders through many cities and towns in Virginia.
The second route is at Whitetop, close to the North Carolina borders. While going on the trip, visitors will see the Mount Rogers National Recreation Area and other destinations. These attractions include creeks and rivers, large forested areas, and iconic markers in several communities.
The trail is better off on foot as you get to catch the better beautiful views of this area; horseback riding and cycling are allowed on site. Whatever choice you make, ensure not to rush your steps. You enjoy the picturesque views, small towns, valleys of this route.
Address: Abingdon, Virginia, United States
2. Barter Theater
The first item on our list is the Barter Theater in Abingdon, Virginia. This destination offers visitors lots of entertainment options to choose from and should be considered on your list of things to do in Abingdon, VA.
During the Great Depression, theater actors found it hard to get people to patronize them for their shows by buying their tickets. To overturn this, the actors performed shows in return for farm produce and vegetables.
And that was how the name "Barter" for the theater was gotten from, and its rich history is acknowledged even until today.
This destination is seen to be the most consistent theater to have existed since 1933. Notable actors during the 1940s and 50s kick-started their career here, and it has continually been raising talented artists over the years.
See outstanding performances and shows for yourself during your stay here in this beautiful town.
Address: 127 W Main St, Abingdon, VA 24210
3. Martha Washington Inn & Spa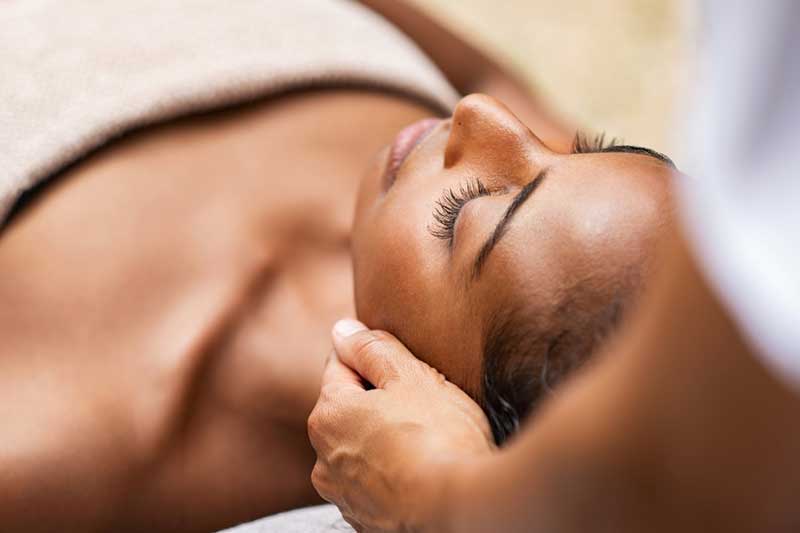 After many hours of touring and exploring the entire town of Abingdon, you will indeed be worn out and would need a unique place to cool off and get back on your feet. The Martha Washington spa got you covered and should be a must-see for you.
This spa has a history that stretches back to 1832 when General Francis Preston and his wife Sarah Buchanan Preston and their nine children.
This beautiful and well-furnished tower will take you back in time on how this family carried out their daily activities; it has a signature element to look out for known as the Dutch – baroque Grandfather clock that will pique your interest.
Here is an ideal spot for couples to have a romantic getaway experience while still enjoying the remarkable history of this town. Visitors can still unwind at their splendid spa and have a delicious meal as well at their restaurant.
4. White's Mill
The
White's Mill
is a well-known destination in Abingdon; it is an iconic marker in this region and has been in existence since the 18th century. This destination has been focused on providing the people of this region with flour and meals for their kitchens and farms.
The White's Mill was also an assembly spot for disseminating information and one of Abingdon's biggest attractions.
Aside from purchasing flours and meals, visitors can also buy for themselves and loved ones handcrafted gifts like books written by Appalachian writers, quilts, artworks, and many more.
5. Abingdon Farmers Market
The Abingdon Farmers Market is one out of the many great markets to find in this part of Appalachia. Visiting here is an ideal way to be part of the fresh farm produce from the rich arid lands of the Blue Ridge Hu Mountains.
Be sure to stop by on Tuesdays and Saturdays and pick for yourself fresh farm products cultivated by local farmers. The best of everything is what you get here, seasonal fruits, fresh vegetables, and healthy root crops.
Other unique items aside from the farm produce, soaps, preserves, and delicious baked foods are available for you to purchase.
This is one of the best places to get some fresh produce in Abingdon, do add to your list of places to visit in this town
Address: Remsburg Dr &, Cummings St, Abingdon, VA 24210,
6. Mallory Theater
Another item on our list of things to do in Abingdon, VA, is the Mallory Theater which is a place of abode for the best artists in Southwest Virginia/ East Tennessee and a renowned artist and illustrator by the name Charles Vess.
Visitors can also enjoy the comprehensive arrangement of beautiful nature-inspired artworks and landscape art that is beautifully shown in a historic home that is 220 years old on Main Street.
Recent updates suggest that they no longer accept visitors.
Address: 112 E Main St, Abingdon, VA 24210-2808
7. Abingdon Muster Grounds
As a result of its location, Abingdon played a vital role during the revolution of America. During the fight, various iconic happenings were done here, and you can be knowledgeable about it all at the Abingdon Muster Grounds.
The Abingdon Muster Grounds is a nine-acre property that accommodates facilities and buildings that chronicles the history of the Colonial Backcountry.
At this destination, visitors will learn about the various happenings of African Americans, Overmountain Men, Native Americans, and other kinds of people.
Aside from just being all about historic structures, the Abingdon Muster Grounds houses the northern side trailhead for the Overmountain Victory Trail. Visitors are most welcome to be a part of this iconic trail which occupies a distance of 330 miles and meanders into three different states.
8. Logan Creek
This destination is situated Northside of Abingdon and leaves visitors with lovely sights to behold, and there should be a must-see for you if you are planning a visit to Abingdon, VA.
The picturesque terraced waterfall is situated in the Blue Ridge Mountains and can be accessed through the Hayters Gap Road close to Morrison Cliff. Due to its landscape, the Logan Creek falls in torrents into a moving body of water occupied by thick foliage.
Visitors are to hike a distance of 0.2 miles off the road to reach this fantastic destination. This place is pet friendly as well.
Considering a Virginia road trip, check out our guides on things to do in Oak Park , things to do in Schaumburg and things to do in Quincy for a memorable trip.
9. The Arts Depot
The Art Depot on Abingdon is a local pleasing art space situated in an iconic train station that has been in existence since the 1860s. The destination accommodates contemporary galleries and studios which showcase the artworks of artists.
The sculptures, paintings, and various other beautiful art pieces of the town's skilled artists are what to find here.
You can enjoy their various displays of art skills like their watercolor paintings, jewelry making, clay sculptures, textile weaving, and many more.
Address: 314 Depot Square SW, Abingdon, VA 24210,
10. Southwest Virginia Cultural Center & Marketplace
Abingdon has a rich cultural heritage and the Virginia Cultural Center and Marketplace; Abingdon is perched on the part of Virginia next to the Deep South; therefore, the cultural setting here connects with that of the Appalachian society.
An ideal place to be knowledgeable on the history of this place is the Southwest Virginia Cultural Center and Marketplace. This destination is focused on enhancing the culture of this region through music, art events, and art.
For lovers of music, you can visit the Crooked Road, a massive attraction in this center where visitors can know about the history of American Country music and see for themselves live performances by notable artists
Visitors can make purchases of artistic items such as glasswork textiles, painting, and various handmade items produced by indigenous locals.
Address: Abingdon, Virginia, United States
11. Abingdon Vineyards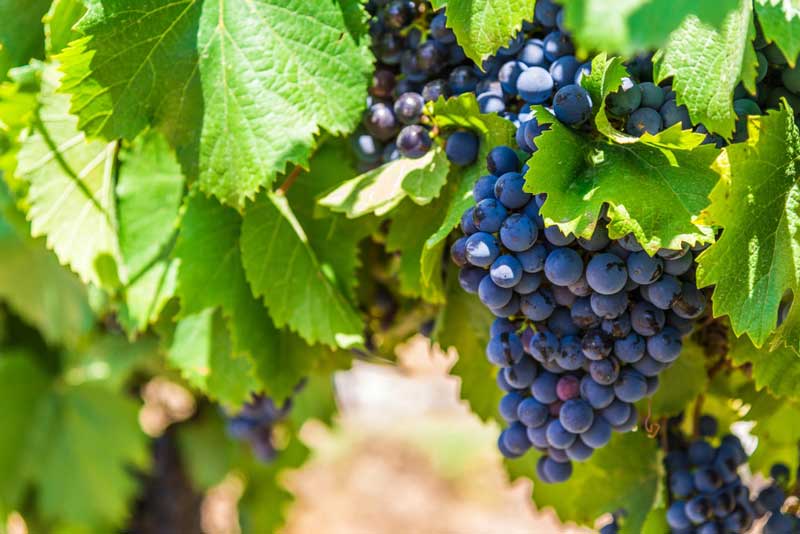 Despite having a terrain that is seated on high elevation, making it not suitable to cultivate grapes, this region is still graced with reasonable grounds that bloom with vines.
The Abingdon Vineyards is an ideal site to showcase their products that have been in existence since 2001. The Abingdon vineyard was established by an engineering couple before a family from California took over and improved on it.
Currently, the business is a massive site in California and attracts many people. Visitors can check out their tasting room where different drinks are sampled like Reds, Chardonnay, Rose, and other beverages.
Address: 20530 Alvarado Rd, Abingdon, VA 24211,
12. Harry L. Coomes Recreation Center
The Harry L. Coomes Recreation Center is a state-of-the-art facility for different sports and fitness activities. The facility was built in 1994 and is home to the Recreation Department and Abingdon Parks.
This facility organizes events and programs in this region aimed at helping residents and visitors to improve their physical wellbeing. These events are hosted all through the year. It gives families who visit the ample opportunity to play, swim and relax all through the day
The facility also features an indoor and outdoor pool where visitors can go for a cooling dip or do good laps. There are outdoor walking trails, volleyball courts, disc golf course, basketball courts, and others
The kids are also not left behind as they can have a fun time at the playground; moreover, the older kids can go skating at the beautiful skate Park.
Address: 300 Stanley St, Abingdon, VA 24210,
13. St Thomas Episcopal Church
The
St. Episcopal Church
was established in 1864, and It is a beautiful architectural edifice that every traveler would love to see. Here should be a must-see for religion inclined persons and should be a significant item In their list of fun things to do in Abingdon.
The Church has two Byzantine-style paintings on the stucco sanctuary walls, named the "Life of Christ." The various icon series show the happenings during Christ's Annunciation down to his Post Resurrection.
This Church has a history stretching back to 1841 and was dedicated in 1846 by John Johns. Despite being a destination for religious people, it goes more than that as it is an ideal place for everyone who loves art.
Address: 124 E Main St, Abingdon, VA 24210,
14. Main street
Suppose you love good food, one of the best things to visit is Main street. This destination offers the best when it comes to dishes and should be a significant item on your list of things to do in Abingdon.
Here is a great spot to enjoy the very best of delicious cuisines. The Main street occupies a considerable part of the town where locals and visitors can treat their stomachs to the best foods.
You can check out the Bonefire Smokehouse Barbeque to enjoy their Southern staples with delicious barbeques. You can also check out their traditional American dishes, such as sandwiches, pies, and burgers.
Address: Abingdon, Virginia, United States.
15. William King Museum of Art
The William King Museum of Art is a great place to be if you are a history lover. The museum was known to be a former schoolhouse. You sure do not want to miss out on this destination during your visit.
The Museum is open to the general public. It is a significant center for visual arts in this part of the Blue Ridge Mountains.
Visitors get to see art collections of artists from this region, and it showcases the museum's gallery. There are also artworks of prominent and notable artists on display, including rotating exhibits showcasing victorious candidates from previous sculpture competitions.
Address: 415 Academy Dr. NW, Abingdon, VA 24210,
Also check out our list of things to do in Cape Charles, things to do in Newport News and cool things to do in Chesapeake, if you are planning a Virginia road trip.
16. Little Daydreamers
If you intend to have a splendid vacation together with the kids, a must thing for you to do is to bring them to the Little Daydreamers; an indoor playground and party spot for children not more than ten years of age.
Many families enjoy visiting this place to have a good time in a clean, safe, and fun-filled atmosphere where kids can sweat out and mix up with their fellow kids while still having quality exercise.
Guardians and parents are not left out of the fun as they can mix up with each other, relax and watch their kids play while enjoying a great cup of coffee.
This place is available for visitors throughout the year but could be unavailable for visits due to rentals for parties. It is for sure an ideal place to bring your kids and should be a significant item on your bucket list of things to do in Abingdon, VA.
Address: 125 Charwood Dr, Abingdon, VA 24210,
17. Washington County Park
The grand Washington County Park is considered the southernmost attraction in Abingdon, lying just meters away from the Tennessee state line.
This green space sits next to South Holston Lake, with golden sand beaches on the banks. Because of the beauty and tranquility of the county park, there are several camping grounds established within the area.
These include Lake Shore Campgrounds and Wolf Lair Campground. Both have modern amenities, sites for RVs and tents, and hookups for electricity and water.
While camping, you can try the many outdoor activities available, such as hiking, swimming, and sunbathing on the beaches. The park also has its playground, picnic shelters, and even a Wi-Fi connection that the whole family will enjoy.
Address: 19482 County Park Rd, Abingdon, VA 24211,
18. Riverside Campground
One of the best things to do Abingdon, VA, if you are planning a perfect getaway experience with friends and family is to visit the Riverside Campground.
This destination offers visitors numerous adventures to be part of, as there are multiple spaces for traditional tents and RVs.
For a better road trip experience at the facility, various installations such as the store, on-site laundry, and hookups were carried out. Visitors can unwind at the pool after hours of discovering the trails or play arcade games and others.
Address: 18496 N Fork River Rd, Abingdon, VA 24210,
19. Rain Restaurant and Bar
The Rain Restaurant and Bar can be seen in the historic downtown area of Abingdon. The notable business was established in 2010 and has improved to become an ideal attraction for visitors to see and have delicious meals.
The staff to meet here are excellent at discharging their duties, and there is a vast selection of food to choose from their detectable menu.
You can choose to have a good time in a serene atmosphere on their outdoor patio, which is ideal for casual meetings with colleagues and friends. Their signature dishes to look out for include the heirloom tomato sales with fresh mozzarella and the confit sriracha chicken wings.
Address: 283 E Main St, Abingdon, VA 24210,
20. South Holston Lake
The beautiful South Holston Lake is the most significant water element in this area, and it serves as a medium of irrigation for the agricultural lands next to it.
The lake occupies a land area of 7,580 acres. The water is confined mainly in Tennessee. Its northern region also gives water to Virginia, making it an ideal destination for recreational water activities.
Visitors can quickly access the water by checking out the Washington County Park or the marinas seating at the banks. Boating, canoeing, fishing, and kayaking are the many water sports to engage in. Visitors can also check out their fishing skills by fishing in the lake to catch freshwater fish, including catfish, wallets, and smallmouth bass.
Address: Abingdon, Virginia, United States
21. The Tavern Restaurant and Bar
The Tavern Restaurant and Bar is accommodated in one of the most ancient and historic structures in Abingdon. The tavern was built in 1779 as an inn for stagecoach travelers.
The tavern has been graced by notable visitors such as President Andrew Jackson, famous designer Charles L'Enfant, and King Louis-Phillippe of France.
Over time, the building had accommodated a bakery, cabinet shop, post office, general store, barbershop, and bakery, and has been used as a private residence before it turned into a rest
Over the years, the building also housed a bank, general store, bakery, barbershop, cabinet shop, post office. It even served as a private residence before being used as a restaurant.
Enjoy their different choices of foods such as entrees, appetizers, salads, drinks, and souls. You can also check out their signature food, like their New Zealand whole rack of lamb.
Address: 222 E Main St, Abingdon, VA 24210,
22. Glenrochie Country Club
The Glenrochie Country Club is a private golf course perched on the undulating hills of the Blue Ridge Mountain and offers beautiful views and numerous activities for visitors to engage in.
The Country Club features a scenic and beautiful 18-hole golf course that occupies a large area of the property. It started as a nine-hole course but grew over time due to recent additions made to the site.
The original nine holes in the golf course are set in a flat landscape, thus making it fun for avid players or beginners. The other holes are hilly areas that require excellent playing skills and perfect iron play.
You can also visit the club's other facilities such as their large lap pool tennis courts. You can also check out their delectable restaurant to enjoy their lovely food menu.
Address: 200 Clubhouse Dr, Abingdon, VA 24211,
23. Sinking Spring Cemetery
Sinking Spring Cemetery was initially constructed as a gravesite for members of an indigenous Presbyterian Church established in 1773.
The Presbyterian members also had custody of enslaved people, and the 11-acre cemetery was a burial site for them. It has a lot of history to tell that will interest you.
Despite not being a major attraction for travelers, this place has quite some history that everyone would want to be part of and appreciate.
This site is available for visits daily and is open all through the week, there are some living history and guided tours that take place here, be sure to have this place on your checklist of areas in Abingdon.
Address: Abingdon, VA 24210,
Virginia presents breathtaking attractions and activities, explore some of its fun cities, here are guides on things to do In Wytheville , Richmond, Lexington, and Staunton.
Plan Your Trip to Abingdon
This destination is an ideal place for a perfect holiday getaway experience for your loved ones and friends. There are many exciting things to do in Abingdon, VA. From our list of places to visit, be sure to enjoy your every stay in this beautiful town.
Pin this guide as you go on to explore Abingdon. Happy Travels!