If you are looking for fun things to do in Stephenville, TX, then you are in the right place!
Situated at the crook of the North Bosque River, Stephenville in Texas is encompassed by lakes, rolling mountains, rivers, and vivid timbers, adding to the call of the incredible outdoors that is irresistible.
The city is popularly called the 'Cowboy Capital of the World', with many rodeo champions and ranchers in Stephenville, which has shaped the legacy of the sport in the past years and more to come.
The city is a vibrant college town of over 21,000 people and offers adventure for every explorer as the tourists regularly come here to enjoy the parks.
Stephenville's groomed greenery attracts tourists to play golf games as well as witness a treasure of arts and culture.
Are you planning a vacation in Stephenville? Let's explore the best things to do in Stephenville, TX.
Things to Do in Stephenville, TX
1. Learn about the local history at the Stephenville Historical House Museum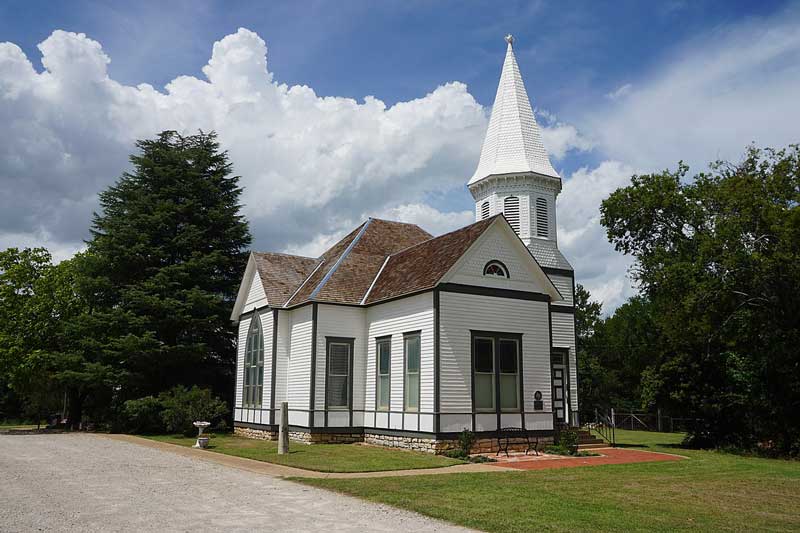 Stephenville Historical House Museum
is a very interesting place to visit. Here, tourists can learn the local history and there are several old buildings to see.
It is also a hub for capturing photographs as it is close to the Bosque river walk. Your kids will love this place too.
The museum is a very nice place to visit and there is a lot to see.
There are well-developed trails alongside the river. It is an odd-looking place with several cabins for the tourists to pass the night over here.
You'd see a gift shop near this museum where you can buy gifts for your relatives. Stephenville Historical House Museum has huge historical collections and you'll gain more knowledge of the town's local history.
Address: 525 E Washington St, 76401 Stephenville, TX
2. Shoot a few holes at the J & D Golf Land
Among the best fun things to do in Stephenville, TX is visiting J & D Golf Land.
It has large grounds that are very clean and well-maintained giving tourists the best moments to enjoy the game of golf.
Some big trees on this big ground provide great shade and a relaxing atmosphere. The owners are very friendly and the service here is great.
You would find some food shops as well as a nice café around. Tourists can enjoy both the vegetarian and non-vegetarian food at this place, it is very convenient.
At J&D Golf Land, the kids are permitted to play a friendly game of mini-golf too, so it is a good place for the entire family.
Address: 644 E Rd, 76401 Stephenville, TX
3. Enjoy the afternoon at the Stephenville City Park
Stephenville City Park is a very beautiful park with nice trails. You would create lovely memories by visiting this park with your family and loved ones.
It has very pleasant weather and the kids can play in the Paluxy River. They'll cherish this place because it is conducive to their play.
The park plays wonderful live music for guests to enjoy.
A visit to this park in Stephenville, TX, is highly recommended as it is a well-maintained and suitable place for the family and children.
Spending your day here is one of the best activities to indulge in while in Stephenville.
Stephenville City Park boasts some of the top things to do in Stephenville, TX for a memorable fun experience.
Address: 378 West Long Street, 76401 Stephenville, Texas
4. Catch a show at the Cinemark Stephenville Cinema 6
Stephenville is not a boring place and you'll get to know why. It covers all spheres for all people – shoppers, movie freaks, tourists, and more.
Cinemark Stephenville Cinema 6 does add to our list of fun things to do in Stephenville, TX. It is a clean and safe theater and a good family entertaining place.
The hall is huge with comfortable seats for guests to have a nice time. They offer excellent service over here and most probably the newest movies can be seen in this theater.
Altogether, this theater is a good place to spend a good time where the audience can buy drinks, popcorn, and other food.
If you are interested in theatre, do add this attraction to your list of fun things to do in Stephenville, TX.
Address: 2900 W Washington St, Ste 53, 76401 Stephenville, Texas
5. Follow the Bosque River Trail
This mile-long trail takes you along wooded areas, opening green lands along the northern bank of the Bosque River.
The Bosque River Trail abounds with bike rides, hikes, and walks, with markers and rest stops acting as guideposts along with a scenic series of river lookouts.
You will observe quaint animal prints sandblasted on the track, raising anticipation of the local wildlife. Visitors have the opportunity to spot armadillos, wild deer, raccoons, opossums, and turkeys along the trail.
The trail cuts across relevant stopovers in the city such as the Historical Museum, the City Park, the restaurants, the local shopping areas, and hotels.
It is one popular natural getaway amidst the city's urban life vibrancy.
6. Cool off at Splashville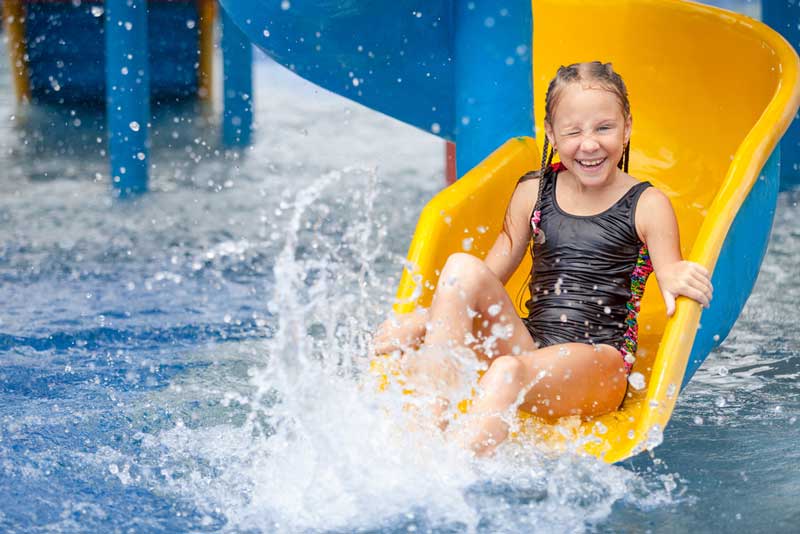 Splashville is a nice place to visit in Stephenville. It is loved by children as they come here to take exercise classes.
Splashville is a clean and green small water park with a swimming pool and slides for the kids to spend a day of fun.
The park is well maintained with huge trees and you can relax for some time under the shade of these trees. There are also plenty of chairs for tourists to sit and interact.
Do spend your day in this park, it promises to be wonderful with friendly owners.
A visit to Splashville is one of the top things to do in Stephenville, TX if you are in the city with kids.
Address: 850 S Graham Ave, 76401 Stephenville, TX
7. Drop by the Tarleton State University
Located right in the middle of Stephenville, Tarleton State University provides its students comprehensive academic and athletic programs.
This institution was founded by myths and legends proliferate, John Tarleton who donated $ 85,000 to found the college that would become Tarleton. Visitors would see a larger-than-life statue of him and his fabled pet duck Oscar P. who followed him everywhere on the campus.
The college has a population of more than 14,000 and contains a unique sprawl of buildings, sculptures, parks, landmarks, and bandstands.
Athletics spark school spirit and sportsmanship among the student community. population.
The Planetarium at Tarleton's College of Science and Technology creates an immersive experience under the stars, with a unique dome show that displays the marvels of astronomy to the public.
Address: 1333 W Washington St, Stephenville, TX 76401, United States
8. Shop away at Not Too Shabby
Are you looking for where to shop in Stephenville? Not Too Shabby is there for you!
This amazing shop has a big collection of decent kinds of clothing for women and children. You'd also find nice shoes and jewelry.
For women interested in shopping, Not Too Shabby offers a variety of clothing as it has diverse types of dresses in different sizes.
A very friendly person owns the store and it features wonderful products, a great collection at reasonable rates.
Address: 2900 W Washington St, Ste 31A, 76401 Stephenville, TX
Also check out our checklist of fun things to do in Marble Falls, things to do in Kerrville and things to do in Sherman
9. Indulge Your Fine Taste at the Bar Ditch Winery
The Bar Ditch Winery is a family-owned vineyard, winery, and event venue that promises a plushy experience. Everything here has amassed rave reviews from previous customers from the wine to the baked goods to the service.
The owner believes that natural world flavorings and enthusiastic, firsthand care for the vineyard brings about the best harvest.
The winery holds wine tastings from 5 pm to 10 pm on Thursdays to Sundays. So if you want a glass of wine, just stop by.
Guests are also welcome to hold special events in this place. The winery is open on Friday, Saturday, and Sunday.
Do add a visit to Bar Ditch Winery to your list of fun things to do in Stephenville, TX if you are a wine connoisseur.
Address: 12836 W, FM 8, Stephenville, TX 76401, United States
10. Hang on to Your Hats at Capital Hatters
Founded by James Andrae in 2004, Capital Hatters is a specialty hat shop that adds to this list of things to do in Stephenville, TX.
With the knowledge of making hats at other custom places, Andrae streamed his past knowledge with his own unique craftsmanship and equipment, thereby making the shop a success.
The store contains crisp custom felt hats, the biggest local collection of straw hats, and gloves, apparel, tack, and accessories.
The shop also offers boot and shoe repair services. The owners will be the first to let you know there aren't many custom hat shops around.
Capital Hatters is just one of many cowboy specialty shops located in the Cowboy Capital and it is well worth a visit.
Address: 830 E South Loop, Stephenville, TX 76401
11. Give in to the Music at the Music Capital
Stephenville also bears the title: 'The Other Live Music Capital of the World.'
This is because of its small acoustic events and large rousing concerts that feature the great acts of Texas, both at local and regional levels.
One of the places you can go to hear the biggest Texas celebrities play is Twisted J Live bar and backyard; this place also hosts double feature movie nights where you can reminisce your best classic movies seen back-to-back.
The Purple Goat would be the best bet if you want more relaxing Texas music acoustic events. You can also place the Bostocks Billiards and Bar, which also holds karaoke and Open Mic nights.
Texas has a blast of music at the Larry Joe Music Festival. It is an annual festival where 60,000 music fans flock to it, holding cookouts and camping grounds under the stars.
12. See the sunshine at Jaycee Park
When you want some time to take life at a pace for you, head to Stephenville's Jaycee Park. You will find easy recreation at every corner, and get to know the bounds of the great outdoors that can be accessed by locals and visitors alike.
Bring your entire family along for the ride, take a stroll beneath expansive trees, and see the natural, hidden gems in Stephenville.
Even if you don't frequent Jaycee Park for a hike or a run, you undoubtedly appreciate the ease by which you acquaint yourself with the wide-open spaces and cool grasses on otherwise hot days.
It is one of the finest excuses for outdoor adventure in this region! Explore the park's corners with the family's four-legged friend or mark out a patch of grass for your family's next picnic.
Jaycee Park presents some much-needed rejuvenation and also wonderful opportunities for collective workouts. So come with the kids and let them play in this beautiful park.
Address: 1201 N Harbin Dr Stephenville, Texas 76401
13. Try the Rodeo Heritage Week
Running in September, Rodeo Heritage Week features many rodeo activities for the masses. The celebrations are launched by a parade, followed by riders with their horses marching in a line, outnumbering the parade floats, tractors, and hayrides by a tangible margin.
World champion rodeo cowboys come in mass to exhibit the astonishing talent that Stephenville is popular for.
Cowboys get drenched in sweat, blood, and mud in an exhilarating array of rodeo events: calf roping, team roping, barrel racing, bull riding, and so many more.
There is nothing as Texan as the rodeo and no place in Texas that loves the rodeo as Stephenville!
14. Stop and Shop at Wagonville
Wagonville is a hub that beams with shopping outlets, food trucks, outdoor markets, parties, video arcades, and other entertainments.
It holds Trade Days on the third weekend of the month, with many vendors hawking handmade wares, specialty items, antiques, and delicious homemade food.
Other rarities include paintings, apparel, books, jewelry, yard art, and wooden items. So for every discerning shopper, there is definitely something to find at Wagonville.
Address: 250 Co Rd 437, Stephenville, TX 76401, United States
15. Fall Into the Fall Season at Lone Star Family Farm
If you love the fall season, Lone Star Family Farm is very much available. Here, everyone has a perfect pumpkin waiting in the pumpkin patch, and a hayride out in the fresh countryside air.
There is a massive 8-acre corn maze amongst other entertainment acts, where visitors hold hide-and-seek flashlight nights on Saturdays and Sundays.
The farm provides an abundance of cool activities for individuals and families: riding around on the cow train and pedal tractors, playing around a hay bale maze and pyramid, shooting with the corn cannon, playing with the farm animals, sliding down a hay bale pyramid or the harvester slide, betting on the pig races, and a lot more.
Thanks to the fall-themed backdrops available around the farm, you can also keep Instagram memories. The farm opens on Saturday between 10:30 am and 6 pm.
Address: 4199 US-67, Stephenville, TX 76401, United States
Want more of Texas attractions and activities? do check out our list of things to do in Mckinney, things to do in Laredo and things to do in Palestine for a memorable vacation.
16. Come and See the Sights at the Moo-La Fest
The Moo-La festival pays homage to the rich dairy heritage at Stephenville. The event features a popular carnival, artisan cheeses, dairy activities, merchants, food trucks and vendors at Stephenville City Park.
This festival has a great crowd favorite in the musicians who play live country music at the local amphitheater.
There is a different dairy area with dairy-themed activities for the entire family including a mobile classroom with a real cow herd and a fun run.
One highlight of this festival is the daytime hot air balloon fly-in. It is supplemented by the nighttime hot air balloon glow, in which the balloons are blown at sunset and glow like colorful lanterns.
17. Let the Cross Timbers Fine Arts Council satisfy your artistic cravings
Existing as a nonprofit fine arts presenter organization, the Cross Timbers Fine Arts council sponsors and co-sponsors various artistic events every year, aiming for cultural enrichment.
They opened a gallery at Clark Field Regional Airport as a part of their Art in Public Places program and for the pleasure of their art-loving visitors.
They also have an allocated space at their own River North Gallery targeted at expanding visions focused on the creative process.
Address: 204 River N Blvd, Stephenville, TX 76401, United States
18. Have Fun at Big Axe House
If you are ready to have some zany fun in Stephenville as a visitor, Big Axe House is the perfect place for you!
Big Axe House is an ax-throwing facility that does exactly what it says on the tin: a game where guests try to hurl an axe at a bullseye several meters away.
The guides, called Axeperts, and other safety measures are on the ground to coach you through your throws and assist wherever you need help.
Team-building exercises and food and drinks are offered at the venue along with ax-throwing in specialized lanes.
There's an immeasurable thrill to throwing and hitting your very first bullseye. Go experience that!
This adventure house is open on Thursdays and Fridays by 4 pm and on Saturdays and Sundays by noon.
Address: 6530 US-377 Unit 5, Stephenville, TX 76401, United States
19. Take a Walk Downtown
One of the best things to do in Stephenville, TX is to visit the city's downtown area.
The Erath County Courthouse's historic district in Stephenville covers 22 city blocks. This stunning city square is paved with uniquely Texas-made Thurber bricks from the early 20th century.
The sight of horses, cows, and locals wearing spurs is common downtown, as it reflects the city's cowboy culture.
You can take a walk in the Downtown Plaza park. Its design is such that one can take a breather from the hustle and bustle of the city's business hubs and shopping areas.
The Cowboy Capital Walk of Fame honors the world-famous men and women who have made a continuing impact on the rodeo culture of Stephenville. It takes place in a gazebo area lined with trees, with their honors and accomplishment in inlaid bronze plaques.
Every year, the Walk of Fame organizes a cowboy induction ceremony in this effect.
20. Enoki Sushi
Texas is known for many things of which quality sushi is one. However, the Enoki Sushi location in Stephenville seeks to break that stigma.
It does that by offering guests an impressive diversity of world-class sushi products, coupled with a range of supplementary menu items that places the location as a Texas staple.
The service here is fast and reliable, shortening the distance between yourself and mouthwatering sushi.
Enoki Sushi was recently opened and is optimized for all guests' enjoyment, no matter their palate.
Come with your entire family to the front doors of this restaurant, there are youth-specific options that can pair your child with the perfect meal. When it's time to leave the heat and enjoy a meal in the region, you would want to get to Enoki Sushi, a staple attraction on its own.
Address: 100 N Wolfe Nursery Rd Ste198, Stephenville, TX 76401
21. Unwind at the Granbury City Beach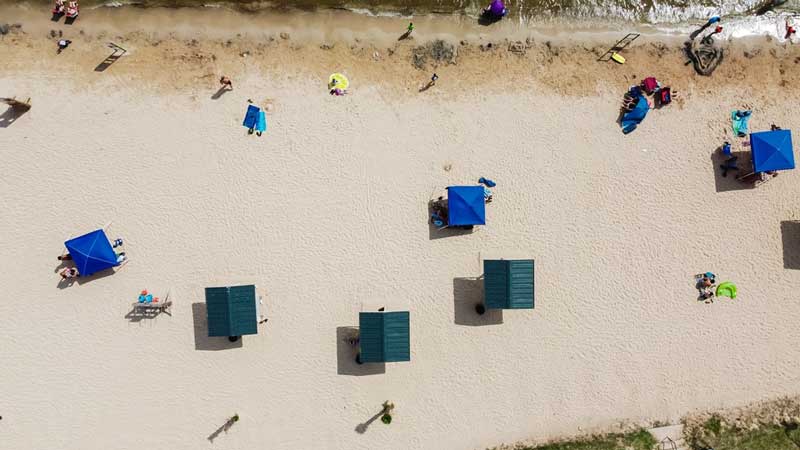 Located near Stephenville, TX is the clean and beautiful Granbury City Beach. It is popular as tourists come here with their families to sit near this beach and watch the boats go by till the sun sets across the beach.
It is a beautiful manmade beach with the lake looking pretty clean and its sand very smooth. There is parking near this beach created for the convenience of the tourists.
You'd see several pavilions with tables, making this little gem worth the trip to Granbury. The beach is well maintained and has convenient on-site restrooms.
Kids enjoy playing in the sand, building their little castles, and swimming on this beach. It is truly a delightful beach with kayaks available for rent too.
Relaxing at Granbury City Beach is one of the best things to do in Stephenville, TX.
Address: E Pearl St, 76048 Granbury, TX
22. Go for a ride at The Hideaway Ranch
The Hideaway Ranch Horse Riding is an awesome place to visit in Stephenville. Here, tourists have great freedom to feel relaxed and enjoy the lovely scenery.
The ranch is owned by a very knowledgeable and helpful individual who in his capacity made this place comfortable. Tourists can rent cabins here to spend the night.
You'll see various restaurants nearby where visitors can have their meals.
There are many other animals also to see at this place. The kids can enjoy horse riding as it is a good place for children and families.
Though not in the city, the Hideaway Ranch Horse Riding adds to this list of fun things to do in Stephenville, TX.
Address: 1022 Private Road 1250, 76433 Bluff Dale, TX
23. Entertain the kids at Dinosaur World
Dinosaur World is one of the most interesting places near Stephenville, TX. The kids especially will enjoy taking a stroll while learning about the dinosaurs.
The park has a well-maintained path with lots of shady trees and benches to sit on. The mechanical dinosaurs make great fun for the young folks.
You would see an indoor museum housing the dinosaurs' fossils together with the dinosaurs' statues.
The owners of this place are very cooperative and it would thrill the kids upon visiting.
Address: 1058 Park Road 59, 76043 Glen Rose, Texas
24. Bella Spa
After your long day of exploring and having fun, stop by Bella Spa whenever you want to relax and feel free.
Bella Spa is the best place to get your nails done using the most beautiful nail paint in different colors.
The spa offers facials, massages, waxing, eyelash extensions, and many other essential services. They are highly concerned with providing the best services, aiming to give customers access to clean equipment, professional nail technicians, and several color options.
25. Legends Country Club
Play golf with your family and friends in a premier golf course in Stephenville known as Legends Country Club.
Legends Country Club has a championship golf course consisting of 18 holes with tees of 13, 1671 feet and 19, 134.
The club was established in 1979. Since then, it has hosted numerous league games between universities, including fundraising activities.
The practice region of the club is chipping and putting green, where participants can rehearse different stunts with the assistance hole placements.
Legends Country Club features a driving range in another area offering players a leveled space to try out skills using irons, drivers, and wedges.
26. The Gallery House Bed & Breakfast
If you're an art fanatic, your list of things to do in Stephenville wouldn't be complete without the Gallery House Bed & Breakfast.
The Gallery House Bed & Breakfast showcases unique artworks throughout the house made by its owner.
You will find them in every apartment with several other public areas within the property. They offer free hot breakfast to every guest.
Gallery House Bed & Breakfast allows for a day's reservations, and guests enjoy services like free internet access, coffee stations, smart TVs, fireplaces, and more.
Make reservations for a night in the featured suit, The Attic, a beautiful split-level room that adds 500 square feet to The Gallery House.
27. Big O's
One of the most loved places in Stephenville is Big O's; as you begin to stroll through the town, make a stop and have a share of bliss.
Big O's is known for offering the most delicious sandwiches, including salad and soup. You will be offered a menu featuring oatmeal, waffles, and pancakes.
They are known for using some of the best ingredients to ensure the meals are served fresh and tasty.
They offer cupcakes, cheesecakes, pies, and more if you're looking for delicious treats made directly from their kitchen from scratch.
28. Rockin P
Whenever you feel like relaxing with just friends, the top thing to do in Stepheyille is to visit Rockin P.
Rockin P is a family-owned and operated game room and pub offering the public darts, specials, billiards, and more.
They offer you a wide variety of options to pick from if you want to have a drink or just have a good time.
The pub features a team of knowledgeable bartenders that use their expertise to prepare delicious drinks.
You can play games with a group of friends or neighbors as you listen to live music presentations.
Texas holds quite some fun attractions and activities, explore some of its fun cities, here are guides on Lufkin , Waxahachie, Bandera, and Midland.
Plan a Trip to Stephenville
Visiting Texas? Stephenville is a worthwhile place to visit. As you have seen in this article, this city holds plenty of tourist activities.
Start planning your trip to Stephenville, pin this guide to meet the top Stephenville attractions listed above.