In search of the best and most fun things to do in Laredo, TX?
Located right on the border between Mexico and the United States, Laredo, Texas is one of the oldest border crossing points with a colorful history.
The blending of two distinct cultures makes modern Laredo stand out compared to anything else in Texas. Not just is it the biggest inland port, but it is also one of the most popular Spanish beach resort towns.
You will see all the modern amenities just by the cobblestone streets of the Puebla Vieja slope.
It used to be the capital of the ephemeral independent Republic of the Rio Grande and it is now the perfect getaway for beaches, a close-knit community, lively entertainment, and great festivals such as the month-long celebration of George Washington's birthday.
Are you planning an exploration of this city? Here are some of the best things to do in Laredo, TX.
Things to Do in Laredo
1. Worship at the Cathedral of San Agustin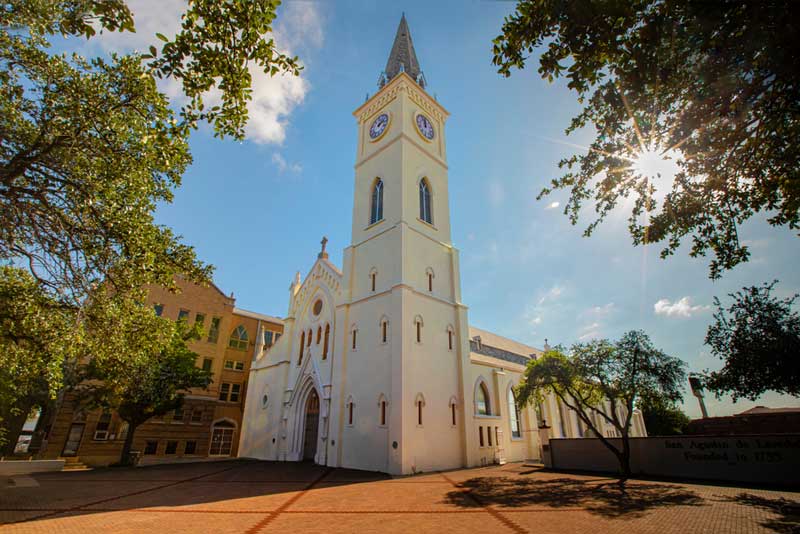 The Cathedral of San Agustin is the seat of the Catholic Diocese in Laredo. Located in the heart of downtown, this religious building has a congregation number of over 280,000 members.
It is among the things to do in Laredo, TX and you can always worship here when in town.
The building is beautiful and still retains all the luster of a bygone era. If you love history and architecture, this site is a must-see.
Visitors usually enjoy sitting in the plaza outside the church, because of its relaxing treat and the opportunity to watch different people pass by.
The Cathedral is open all through the week.
Address: 201 San Agustin Ave, Laredo, TX 78040
2. Explore the Republic of the Río Grande Museum
You'll find the Republic of the Río Grande Museum in the San Agustín Plaza located in the heart of downtown Laredo.
It was built in 1830 and exists as one of the most ancient bui ldings in the city. This Mexican vernacular architecture gives it an inviting and very unique appeal.
The building was originally the mayor's home and served as the capital for the Republic of the Rio Grande.
The museum now showcases exhibits that show visitors what an authentic 1830s home looked like in Laredo.
It is one of the three most visited historic landmarks in town, the others are San Agustín Cathedral and La Posada Hotel.
Address: 005 Zaragoza St, Laredo, TX 78040
3. Go on a shopping spree at Mall del Norte
Would you like to go on a massive shopping spree? Then, you are lucky because there is the Mall del Norte — the iconic mall of Laredo city.
Spreading across an area of 112,646 square meters (1,212,515 square feet), Mall del Norte is one of the biggest malls in Texas.
It holds over 160 stores inside – with stores like Forever 21, Chuck E. Cheese's, Macy's, JCPenney, and many more.
With your knowledge of all these, you would unlikely find a store that sells all you want. So, browse Mall del Norte and pick up what you desire.
Opening hours are Monday – Thursday: 11 am – 8 pm; Friday – Saturday: 11 am – 9 pm; and Sunday: 12 pm – 7 pm.
Address: 5300 San Dario Ave, Laredo, Texas
4. Go fishing at Lake Casa Blanca International State Park
Sitting on the Chacon Creek, about five miles north of downtown is Lake Casa Blanca reservoir a landmark that you should not miss.
It was structured in the 1950s when a dam was built to create a recreational space for neighboring counties.
Today, it is located in the Lake Casa Blanca International State Park, a place that adds to our list of fun things to do in Laredo, TX.
Fishermen will enjoy the many bass, carp, catfish, and carp found in the lake and every other person will enjoy boating, skiing, mountain biking, swimming, hiking, camping, and cooking out..
Address: 5102 Bob Bullock Loop, Laredo, TX 78044
5. Get shooting lessons at Arena Gun Club
Do you enjoy going to shooting ranges to decompress? Or are you fond of all things gun-related? If yes, you need to stop at Arena Gun Club.
Like you can guess from the name, Arena Gun Club is a shooting range venue. It is nicknamed a shooter's paradise, with this establishment created in the hopes of providing a comfortable and safe pistol range that you and your loved ones can enjoy.
Here, your experience or professionalism is irrelevant to enjoying the range. They have certified safety officers and instructors as employees who can teach you the basics of shooting.
In addition to being a shooting range, Arena Gun Club also has an onsite firearms retail store, from where you can shop if you want.
Opening hours are Monday – Saturday (11 am – 10 pm) and Sunday (12 pm – 7 pm).
Arena Gun Club boasts some of the best fun Things to Do in Laredo, TX.
Address: 6501 Arena Blvd STE 106, Laredo, Texas 78041
6. Laredo must-visit: Zacate Creek
If you are interested in history, a visit to Zacate Creek should be added to your list of fun things to Do in Laredo, TX.
Zacate Creek is a beautiful water body that runs ten miles inside the city limits. The creek was very significant during the American Civil War when a Union Army of 200 men tied to maraud the town and raze down 5000 bales of hay.
Colonel Santos Benavides, commander of only 42 men, repulsed the Union army three different times at Zacate Creek in what is now remembered as the Battle of Laredo.
Today, the town has evolved with the surrounding area having a park and greenway with a three-mile trail running along the creek.
Don't miss out on Zacate Creek if you are in Laredo.
7. Watch a baseball game (or a concert) at Uni-Trade Stadium
If you are a baseball fan, Uni-Trade Stadium is a must-visit. It is one of the best fun things to do in Laredo, TX and is very much cherished and loved by sports lovers.
This stadium has been the home of several teams, from the Laredo Lemurs (a baseball team in the American Association, 2012 to 2016) to the Tecolotes de los Dos Laredos (a bi-national Mexican League professional baseball team), and the Laredo Roses (a women's full-contact football team).
Apart from being home stadiums for the previously mentioned teams, the Uni-Trade Stadium also hosts concerts, youth soccer leagues, and youth and pep baseball games.
So, if you are a baseball fan, you should drop by for a game here or maybe a concert, if there is one.
Address: 6320 Sinatra Parkway, Laredo, TX 78045
8. The San Agustin de Laredo Historic District
Once occupying the whole of Laredo town, this historic district is now in the heart of downtown. San Augustin Historic District is a beautiful area of the town.
The streets there are paved with brick and the wonderful architecture reflects Spanish and Mexican influences traceable to the 19th century. This is the only place where you'll see such examples of Spanish Colonization in the Lower Rio Grande Valley.
You will also find the former capital of the Republic of the Rio Grande and the Cathedral here. Of course, the area takes its name there.
Are you considering more exploration of Texas, here is our list of things to do in Grand Prairie, things to do in Alpine and things to do in Grapevine, for a fun vacation
9. Have a picnic at Los Dos Laredos Park
If you ever felt that the region of Laredo, Texas is short on great tourist attractions, then you were very much wrong.
As beautiful as it is the noble Los Dos Laredos Park is indeed an ideal place where any tourist could enjoy a couple of minutes in total privacy and serenity.
The popular park is well maintained because of its use in hosting many exciting cultural events during the sunny summer.
Besides, the fabulous Los Dos Laredos Park is also a pretty decent spot for family gatherings and picnic adventures as well.
A visit to Los Dos Laredos Park is one of the best things to do in Laredo, TX with the entire family,
Address: 2201 Piedra China St, Laredo, TX 78043
10. Learn about higher bodies at Lamar Bruni Vergara Planetarium
Lamar Bruni Vergara Planetarium is part of Texas A & M International University's campus. It would be cherished by lovers of natural bodies and it adds to our list of top things to do in Laredo, TX.
This planetarium has a unique teaching and learning center open for field trips, stargazing events, and public shows.
It is one of the most advanced planetariums in Texas, boasting of upgraded technology with a room for incredible views from the Earth and any part of the Long cosmos.
a unique teaching and learning center that is open for public shows, field trips, and stargazing events.
It is one of the most advanced planetariums in the state with upgraded technology that allows incredible views from Earth from any part of the recognized cosmos.
With the Digistar 5, you have the feeling as though you're in deep space, seeing new planets, and exploring the sensational beauty of our universe.
Address: 5201 University Boulevard, Lamar Bruni Vergara Science Center 373A, Laredo, Texas
11. Let the kids have fun at Altitude Trampoline Park
Finally, here is something exhilarating for the little ones! Come around and don't forget to stop by the lovely Altitude Trampoline Park.
This locally famous Trampoline Park has always been a heaven-like place for all kids! Indeed, it is almost a hard one going away given all its great facilities and a great range of exciting parties and events regularly held there.
Overall, Altitude Trampoline Park has one main court and one kid's court alongside a ninja course, a foam pit, trampoline basketball, gymnastics tumble tracks, and more!
Have you ever imagined soaring up the sky? The lovely Altitude Trampoline Park is the place to be.
Address: 6019 McPherson Rd, Laredo, TX 78041
12. Stop at Fort McIntosh
First founded in 1849, Fort McIntosh (formerly Camp Crawford) was very important in the American Civil War and the Mexican-American War.
It would interest you to know that the Battle of Laredo took place nearby the fort. Also, some of the notorious 'Buffalo Soldiers', units of African American freed slaves, were also posted here.
While World War I lasted, For McIntosh served as a training facility, and during the second great war the fort was used by various units like the Cavalry Brigade and the Civil Air Patrol.
Fort McIntosh is no longer an active military base, but it is now a part of the Laredo Community College campus and can be accessed by visitors all year round.
13. Learn more about Laredo at Webb County Heritage Foundation
Now, let's move to another awesome tourist attraction that makes the lovely city of Laredo, Texas proud. Webb Country Heritage Community is a foundation that maintains the archives of Laredo and Webb County.
This location is interesting because it houses a unique and rare collection of documents, maps, photographs, oral histories, manuscripts, and literature of great historical significance.
It is a program that has been serving students, genealogists, international tourists, professional writers, the general public, and researchers alongside first-time visitors as well.
Address: 500 Flores Ave, Laredo, TX 78040, USA
14. Learn culture at Villa Antigua Border Heritage Museum
One of the top things to do in Laredo, TX for history buffs is visiting the Villa Antigua Border Heritage Museum. It is an amazing place to check out while in town.
Built in the early 20th century, the museum was once a two-story brick home where Laredo merchant families lived.
Today, it represents the grand home for which the San Agustín District was popularly known and its magnificence.
One can easily recognize the Italianate style and it is such a beautiful sight to behold.
In 2002 the Webb Country Heritage Foundation procured the home and because the home had been vacant for several years, they started major renovations and reconstruction.
The museum showcases the regional history, culture, industry, and various ethnic populations.
15. Take the kids to Laredo Children's Museum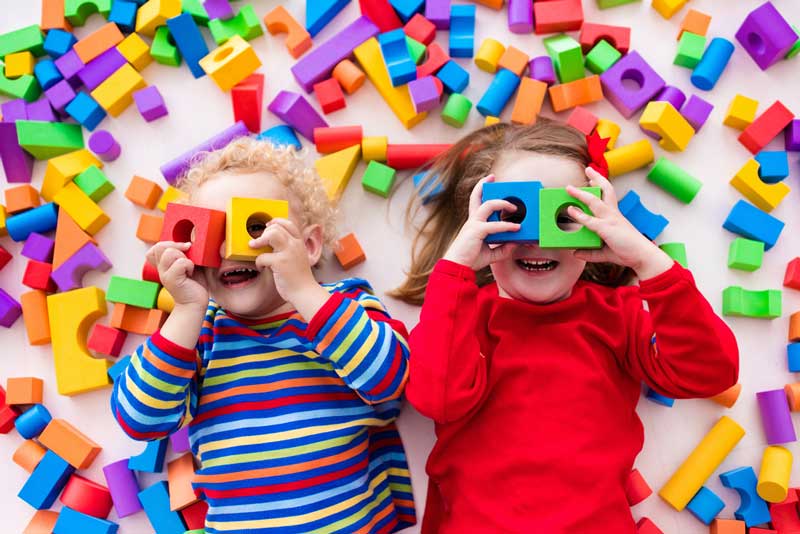 Here is one of the best things to do in Laredo, TX, especially for the young folks. If you've been thinking of other great choices left, the famous Laredo Children's Museum is a place to explore.
Besides, if you're here in the beautiful city of Laredo with all of your family members, then it's the best time to get your kids into knowing more about the history and heritage of this county.
This unique museum has fantastic collections of brand new exhibits that feature an imaginative play market, a Tyrannosaurus rex, and touch screens.
It is time to explore the world of the T-Rex by stopping in at the prominent Laredo Children's Museum! So cool to say the least!
Address: 5300 San Dario Ave, Laredo, TX 78041, USA.
Check out the top things to do in Amarillo, things to do in Wichita Falls, and things to do in Galveston for a memorable exploration of Texas.
16. Marvel at the beauty of Casa Ortiz
Built in the early 19th century, Casa Ortiz now makes up the historical district of Laredo. There are beautiful gardens surrounding the home and it offers incredible views into Mexico.
It was initially a resting place for travelers coming from Mexico, and it was popular for its gracious hospitality and gunfights between raiding parties and the locals.
When the Catholic Church was being persecuted in the early 20th century, Casa Ortiz was also a refuge for Catholic clergy in Mexico. It is now part of the Texas A&M International University and is used for events, educational sessions, and tours.
Opening hours are Monday – Friday: 8 am – 5 pm (but it is closed on Saturdays & Sundays).
Address: 915 Zaragoza St., Laredo, TX 78040
17. Walk through the cobblestone streets of historic Zaragoza Street
Now, you'll have the opportunity to explore the historic district of Zaragoza Street! That would be very exciting.
The prominent Zaragoza district is considered one of the most significant spots in the county, as it excited both the locals and visitors with its authenticity, a fine range of cozy little shops, lovely cobblestone streets, and traditional dining establishments.
You will also spot a friendly American Legion on the east side along with a great diversity of architectural highlights and shops.
So while in Laredo, explore famous Zaragoza Street!
Address: Zaragoza St, Laredo, TX 78040
18. Pay your respect to the lost at Calvary Catholic Cemetery
Even while you are enjoying the excitement of Laredo thanks to the beautiful parks and more, it is important to take some time off for sober reflection.
Calvary Catholic Cemetery is where the faithful departed and others who served in various capacities were laid to rest.
A visit to this place would place you on the path of meditation where you get to think about life and the relevance of making a definite impact when alive.
Calvary Catholic Cemetery is dedicated to the corporal work of mercy and performing a ministry of service to all the faithful.
Address: 3600 McPherson Ave, Laredo, TX 78040-1501
19. Exercise at Slaughter Park
The Slaughter Park is an expansive public park in Laredo aimed at delivering services that improve the quality of life of all citizens through recreational programming as well as effectively maintain and develop the park system in the city.
The various activities that would entertain you in the park. Visitors are encouraged to build exciting equipment and develop energizing, healthy, and fun programs.
Slaughter Park is feature splash parks, skate parks, swimming pools, recreation centers, tennis & racquetball courts, basketball court, softball fields, a sports complex, and fitness stations
You can visit any day of the week (6:00 AM – 11:00 PM).
If you are looking to have a fun time, a visit to Slaughter Park is definitely worth adding to your list of things to do in Laredo, TX.
Address: 202 N Stone Ave, Laredo, TX 78040
20. Go birding
It may surprise you to know that South Texas is one of the best destinations for birding in entire North America.
Laredo in particular is an awesome spot thanks to its location on the Rio Grande River – thereby providing the ideal haven for many species of birds.
The months of January and February are the peak season; that's when roughly 240 species can be found hovering all over.
If you are there in February, be sure not to miss the Laredo Birding Festival, aided with seminars to improve your birding skills as well as field trips to the best locations in town.
In 2010, a female Amazon Kingfisher came down to Laredo; it was a rare sight and first in North America.
Laredo is blessed with a rich and diverse river ecosystem and is home to hundreds of species of local and migratory birds including White-collared Seedeater, Gray Hawk, Scaled Quail, Audubon's, and Altamira Orioles, Muscovy Duck, Green Parakeets, Clay-coloured Thrush, and Red-billed Pigeon.
21. Take the kids to the Imaginarium of South Texas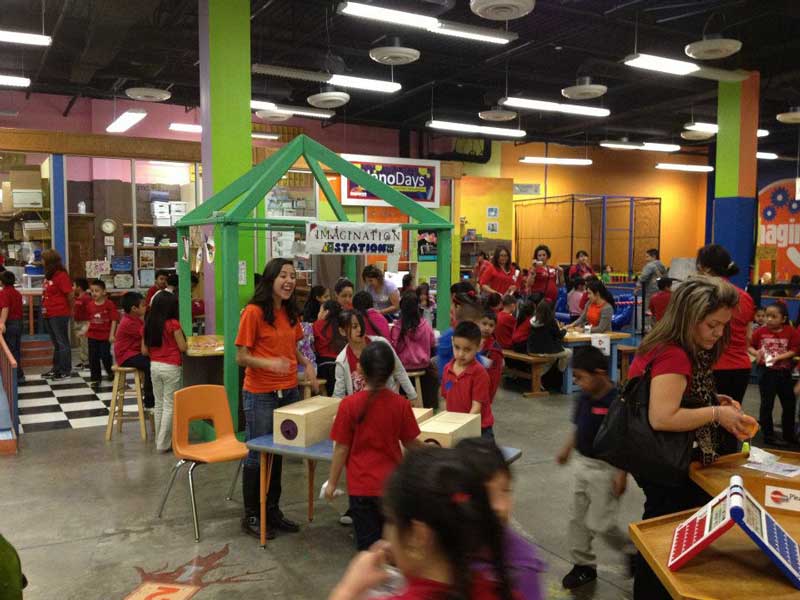 Having officially started on September 11, 1991, a visit to the Laredo Children's Museum is one of the top things to do in Laredo, TX for kids.
Since its establishment, the museum has provided families of Webb County, Northern Mexico, and South Texas with a bi-cultural and creative learning experience through first-hand exhibits and outreach programming.
It is dedicated to providing a safe place for inquiry-based learning that dives into the natural environment and inspires the creativity and individual expression needed for personal growth and self-esteem.
For over 30 years now, the Imaginarium of South Texas has been a destination and resource where families of all backgrounds come with the kids to learn, grow and play together.
The children are guided to think, imagine, design, invent, and create thanks to the intelligent materials offered here, including the tools of arts and sciences.
The museum is open from Wednesday to Saturday at 11 am and Sunday from 1 pm.
Address: 5300 San Dario, Suite 505 (Mall del Norte, next to Dillards), Laredo, TX 78041-3072
22. Shop at the Outlet Shoppes at Laredo
The Outlet Shoppes at Laredo is an outlet mall in downtown Laredo, Texas, which opened on March 16, 2017.
Located in Water Street Laredo, just off I-35 and Horizon Group developed River Road two level building and it is owned and managed by them.
Over the last five years, The Outlet Shoppes at Laredo has become a favorite shopping destination for South Texas and Northern Mexico, featuring over 50 famous name-brand stores.
You will find brand names such as H&M, Nike, Macy's, Abercrombie and Fitch, Nine West, Michael Kors, and many others. More features include a parking lot, a dining patio, and the Mexico pedestrian bridge.
The Outlet Shoppes at Laredo is open from 10:00 am – 9:00 pm every day of the week except on Sundays when they open by 11 am and close by 7 pm.
Address: 1600 Water St, Laredo, TX 78040-5964
23. Max A. Mandel Municipal Golf Course
Now, here is something for lovers of greens.
Max A Mandel's Par 72 golf course spreads across 270 acres of rugged south Texas landscape. It has a terrain covered with two vast arroyos and 100-year-old mesquite trees which were incorporated beautifully into the layout.
You would also observe various elevation changes across the landscape that can be challenging however its design manages to easily blend dramatic features and playability.
This course was crafted by famous architect Robert Trent Jones II, and it is for golfers of all ability levels, with five sets of tees available and yardages cutting across 7,069 from the back tees down to 4,759 for the forward tees.
Address: 27700 FM 1472, Laredo, TX 78045-5022
24. The TAMIU Planetarium (Lamar Bruni Vergara Planetarium)
One of the best things to do in Laredo is to visit the
TAMIU Planetarium.
The Lamar Bruni Vergara Planetarium is an awesome place to learn about the planet and stars.
The Lamar Bruni Vergare Planetarium was named after a Laredo Philanthropist and was unlocked to the public in April 2005.
This facility features numerous exhibits and shows suitable for adults and kids. The Lamar Bruni Vergara Planetarium also offers different educational programs.
Make sure you visit Lamar Bruni Vergars Planetarium and explore and learn about the enigma of the universe. You won't regret your visit to this place.
Address: Laredo, TX 78041, USA
25. Jarvis Plaza
Among the best things to do in Laredo is to visit Jarvis Plaza. From guests to residents of Laredo, everybody can recognize the tranquility of the veteran's memorial at Jarvis Plaza.
Jarvis Plaza is situated in the heart of downtown Laredo. The memorial acts as a serene oasis amidst the hustle and bustle of the city's life.
Jarvis Plaza was given by Zachary Taylor, who served America as a veteran and went on to serve the public as a surveyor of gardens and streets in Laredo.
Zachary Taylor was also responsible for creating the map of Laredo, which the City Council began to use officially in 1869.
Jarvis Plaza also has numerous benches, making it a perfect spot to take a breather from sightseeing or contemplate Laredo's rich past.
Whatever reasons you have for visiting Jarvis Plaza, you will indeed feel a sense of peace and tranquility.
Address: 1004 Matamoros St, Laredo, TX 78040, United States
Have more time in Texas, check out our list of things to do in Brownsville, things to do in Nacogdoches, and things to do in Cypress for a memorable vacation.
Plan a Trip to Laredo
Coming to Laredo's beautiful and peaceful city is what every tourist would cherish.
Laredo has a rich heritage and a wide variety of interesting attractions that will make your trip memorable, especially when you visit with the family.
Start preparing for your next vacation, pin this guide to make your bucket list of fun things to Do in Laredo, TX.