Looking for the best and most fun things to do in Lufkin, TX?
Lufkin, Texas was founded in 1882, it is the largest city in Angelina County today.
Known as the county seat of Angelina County, about 90 miles northeast of Houston and north of Diboll. Lufkin has a population of about 34,000.
Lufkin is an entrance to nature, and it has so many features and fun activities to keep visitors of all ages busy. This Eastern Texas center is well known for its vast forests and parks, charming communities, and relaxing Southern charisma.
Lufkin, Texas, has several museums that celebrate different periods of the town, from the railroad era to a timber boom. The most alluring attribute of the city is its caring nature- you will feel comfortable whenever you visit.
For a fun time in Lufkin, here are the top things to do in Lufkin, TX.
Things to Do in Lufkin
1. Crown Colony Country Club
Crown Colony Country Club is a reputable destination. It is one of the first golf facilities in East Texas.
Amongst the factors that brought the club to the limelight is the well-known deceptive golf course.
The beautiful forested land setting and well-kept fairways and putting greens give the golf course a peaceful and free atmosphere.
But the layout, designed by Robert von Hagge and Bruce Devlin, puts players on edge due to its complicating features.
The misleading shots, rolling ground, and hazards collectively create a challenging course even to the most experienced players.
Due to its' features, the golf course has been designated as one of the toughest courses in Texas for several years.
If you want to test your golf skillfulness or want to see the features for yourself, why not add to your list of things to do in Lufkin, Texas.
Address: 900 Crown Colony Dr, Lufkin, TX 75901, USA
1. Ellen Trout Zoo
Ellen Trout Park is found on the northern end of the city. This zoo has over 800 animals, including exotic animals worldwide.
The attraction houses lions, toucans, flamingos, snakes, and many other animals.
Aside from the fauna, the 15-acre zoo has natural forests and vegetation, which serve as the habitat for these amazing animals.
The animals and their environment are well taken care of and treated with love by their competent zoo staff. This condition of the animals is proven by the warm atmosphere and the general outlook of the animals inside the zoo.
These amazing features explain why many people visit here, avoid the other crowded zoos nearby, and leave with smiling faces.
Address: 402 Zoo Cir, Lufkin, TX 75904, USA
2. Texas Forestry Museum
The four national forests in Texas have their headquarters in Lufkin, but the other two are far from Lufkin.
Notwithstanding, you can learn about the forests and the history of forestry in the Texas Forestry Museum.
This forest offers many natural resources, and this is evident and explained when you visit the exhibits, galleries, and outdoor trails. These natural resources foster the conversation of the forest.
A money tree is among the most visited exhibit. It displays how our predecessors used timber and tree products in the past.
Then, Timber Town gives room for children to play dress up and learn how sawmills were used. It also has its educational exhibits.
There is also an Outdoor Train Exhibit displaying a locomotive instrumental of a real-life train out of commission in the city's former wood industry.
Address: 1905 Atkinson Drive Lufkin, TX 75901
3. Buck's Cup of Joe
Coffee lovers, this is for you!.
Buck's Cup of Joe is a modern local coffee shop that offers really good coffee, made from grinding the freshest coffee beans daily.
Buck's cup of Joe serves the best hot, iced, and frozen coffee. Tea lovers are not left out as you can also get tasty hot and iced tea.
However, you can enjoy a cup of hot chocolate if you want neither tea nor coffee.
Buck's cup of Joe is open from Monday to Friday.
Address: 2584 Ted Trout Dr, Lufkin, TX 75904
5. Davy Crockett National Forest
Davy Crockett National Forest is a very big unsettled and uncultivated tract of land left in its natural state. It is situated west of Lufkin and has a land area of 160,647 acres.
This attraction site is one of the most visited in the Piney Woods region of Texas due to its large size and relative freedom from external influence.
The ground has mild hills and relatively leveled woodlands comprising numerous hardwood trees, making this forest an excellent hiking spot for beginners.
However, there are areas for scattered camping and hunting for daring travelers.
Aside from the flora, the forest is rich in wildlife such as rare birds, mammals, and endangered species that are carefully managed and protected against indiscriminate hunting.
Although, people are granted permission to hunt down wildlife such as deer, turkey, waterfowl, and other game during fall.
You might see these animals while hiking and exploring the forest If you're fortunate.
Address: 18551 State Highway 7 East Kennard, TX 75847, USA
6. Pawsitive Animal Encounters, LLC
Pawsitive Animal Encounters, LLC offers very close interaction with different animals.
There is a collection of live exotic wild animals from across the world, on exhibition in an enclosure in the private zoo.
These creatures include pythons, bearded dragons, tortoises, and fennec foxes. Experts take care of the animals and ensure they are kept in a comfortable place.
The fun part is you'll be able to meet, feed, carry and play with these animals. This place is perfect for kids and animal lovers. You can add the zoo to your itinerary of things to do in Lufkin, TX.
Address: 4719 Peavy Switch Rd. Lufkin, TX 75904, USA
7. Atkinson Candy Company
Atkinson Candy Company is an ancient institution in Lufkin, and it has existed since 1932
They are the first sweet and candy-making company in the region, and their products are famous in every part of the country.
The Atkinson Candy building in Lufkin is a factory store. This factory offers visitors the privilege to enjoy these tasty treats straight from the kitchen where it is produced.
Some of their well-known candies include Chick-O-Stick, Peanut Butter Bars, Gemstones, and Black Cow, which you might have gotten from a small retail store or was given to during Halloween.
Apart from the candies mentioned above, Atkinson's has other creative and tasty delights and packaged sweets for different events.
So, satisfy your sweet tooth with the numerous treats Atkinson's has in store for you.
Address: 1608 West Frank Avenue Lufkin, TX 75904
8. Explore Downtown Lufkin
If you're searching for some fun, the historic downtown region of Lufkin should be added to your list of things to do in Lufkin, TX.
You can have a taste of Southern-style cooking, international cuisines, and fusion dishes, depending on your preference.
Among these restaurants is the Manhattan Fine Dining Restaurant, which serves steaks, Italian dishes, and a selection of fine wine in a classy setting.
There's also Rays Drive-In, a 1950 styled restaurant, where you can enjoy nourishing and satisfying American staples such as burgers, onion rings, and milkshakes.
Visit Herraduras l for mouth-watering, satisfying, delicious fajitas, tacos, burritos, and margaritas for those craving combined Texan and Mexican cooking.
Address: Lufkin, Texas, USA
Are you planning a road trip in Texas? here is a guide on things to do in Midland , things to do in Bandera , and things to do in Brownsville for a fun trip.
9. Kiwanis Park
You can make a stop at Kiwanis park if you want to have fun while keeping fit.
You can partake in any sport you prefer, like soccer and volleyball.
You can grill some of your favorite food at this destination, making the park perfect for picnics or a get-together with friends and family.
Not to worry, there are also fun features for the kids to enjoy, such as slides, swings, amongst others.
Family and friends can also play in the shallow water feature here, so there's no need to be scared of drowning.
Apart from these features, so many other events are held. There are several serene areas such as walking paths, bridges, waterways, gazebos, and benches to relax and unwind.
So, why hesitate to visit when you can have fun and relax with family and friends at Kiwanis Park.
Address: Kiwanis Park Dr, Lufkin, TX 75901, USA
10. Museum of East Texas
The building of East Texas Museum was initially an Anglican Church before it was converted to a museum.
It has been standing since 1976, serving as where learners and interested travelers can get a brief insight into the culture of this region.
The main attractions are the artworks made by people from different backgrounds and skill levels, mostly locals.
Stunning sculptures, vibrant paintings, and avant-garde installation art are among the features you will encounter while visiting.
There are also exhibits with historical significance; these include artifacts, furniture, equipment, and other items that people from the past used.
You can be opportune to witness a live concert usually held in the building, featuring talented local artists.
Address: 503 N 2nd St, Lufkin, TX 75901, USA
11. Ralph & Kacoo's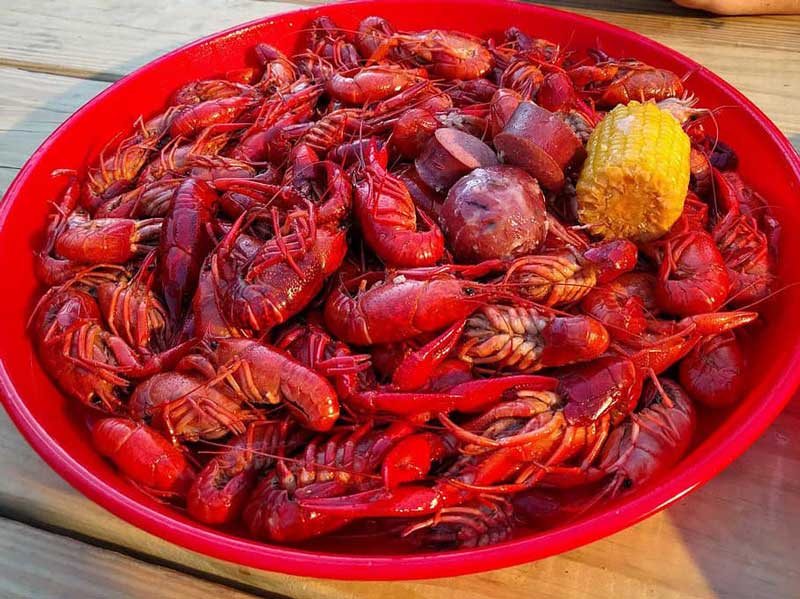 Indeed you can never go wrong with Lufkin, where you have not just fun but can eat what you crave for and as much as you want.
Ralph and Kacoo's is the home of seafood. They offer delectable seafood like fresh calamari, shrimps, and others.
They not only offer what to eat but also what to drink. As such, Ralph and Kacoo's offers a drink menu, along with the food.
If you want to have a feel of fresh air while you eat, you can dine at the paved area outside the restaurant.
If you're in a hurry, no worries, they offer takeouts.
After your visit here, your taste buds will have an unforgettable experience that they will keep craving.
Address: 3107 S 1st St, Lufkin, TX 75901, USA
12. Kurth Lake
Kurth Lake, a 560-acre reservoir, is located 6 miles north of Lufkin off Highway 59. It is fairly isolated and unknown to many travelers, which makes it a great place to relax and reflect due to its quiet atmosphere.
The major activity here is angling due to the lake houses many freshwater fishes such as largemouth bass, crappie, catfish, and sunfish.
You can stay up to three days near the lake, improving your angling skills, but first, you must get a lake access permit from Lufkin's city hall. Annual permits can also be purchased.
If you're not interested in fishing, you can board a canoe or walk on the path beside the lake to explore the beautiful natural features and calm banks.
This answers what to do in Lufkin, TX, for a fun time, it is worth adding to your list of top things to do in Lufkin.
Address: County Road, 117A Lufkin, TX 75901
13. Kit McConnico Park
Kit McConnico is a great option for those who are not aware of nature and find other national forests near Lufkin frightening.
Sparsely distributed hardwood trees characterize it and an isolated atmosphere, but you'd still be close to civilization.
Regardless of the duration, those who want to commune with nature prefer this park due to the patches of woods, thus making the park a perfect place to unwind.
The footpaths will lead you to different places, such as wooden bridges, small creeks, and isolated clearings.
Once you're satisfied with the view of nature, you can rest in the park on one of the many benches and locations on the grassy grounds that are sheltered from direct sunlight.
You are also free to participate in matches in one of the baseball and softball diamonds or soccer fields in the park.
Regardless of your preference, you'll surely find something to enjoy while in the park.
Address: Kit McConnico Dr, Lufkin, TX 75901, USA
14. Pine Valley Raceway
If you're a race fanatic, then Pine Valley Raceway is the destination for you. However, it is not the common racetrack.
Firstly, the vehicles used in the race are different from high-tech race cars and include novelty cars, brightly colored trucks, and crazy gadgets that you can't find elsewhere.
Drag race is what is usually in Pine Valley Raceway. There is a short, straight track less than a mile where the vehicles race to the finish line.
Visitors are to stay in the spectator's area. It is located close to the track for a good viewpoint.
This makes one of the fun things to do in Lufkin, TX. It's a boisterous activity that promises to be fun for the entire family.
Address: FM 2497, Lufkin, TX 75905, USA
15. Pines Theater
Pines Theater was established in 1925 and has earned its position as a legitimate Lufkin establishment. Pines Theater is listed under the National Register of Historic Places.
The 431-seat theater serves as the place for holding performances by local and foreign performers in the city.
Visitors and residents crowd the theater to watch movies, live music concerts, dance recitals, and theater plays.
Human talents are celebrated here, so the artists are devoted to delivering exceptional shows.
Their talents, coupled with their excellent viewpoint and great acoustics, create an experience that you can never forget and should not miss.
Check their list of events to see upcoming events and plan your journey around the dates for the events.
Address: 113 S 1st St, Lufkin, TX 75901, United States
Also, check out our list of things to do in Nacogdoches, and things to do in Boerne for a fun time in these cities of Texas.
16. Skyline Burrito Bowls
Skyline Burrito Bowls is a family-owned and operating restaurant known for its delicious Mexican foods such as burritos, tacos, salad, and nachos. Their awesome burrito has been voted Lufkins' best burrito nine years in a row.
Skyline Burrito Bowls makes its' food from scratch with the freshest ingredients using their secret recipe, which is the reason for their great and unique taste.
You can request for your food to be prepared according to your specifications.
After you visit this restaurant, you'll find yourself heading straight to Skyline Burrito Bowls whenever you start craving Mexican foods.
A visit here makes one of the unique things to do in Lufkin, TX, do not miss out on a visit to this Lufkin attraction.
Address: 409 N Timberland Dr, Lufkin, TX 75901, USA
17. Naranjo Museum of Natural History
Naranjo Museum of Natural History is a great place for history enthusiasts. The Naranjo Family founded the Naranjo Museum of Natural History. The museum holds the set of items procured by Dr. Neal Naranjo, including fossils and parts of space shuttles.
This museum is a very educative place, especially for those interested in the world's prehistoric times. But it concentrates on natural history, so most of the exhibitions are reconstructed dinosaurs and eggs from different ages.
The dinosaur enthusiasts will have an exciting experience seeing these unique creatures.
Aside from dinosaurs, there are also other collections of extinct and very old mammals, sea creatures, and even early humans.
The Gem Room is among the fascinating displays, which showcases shelves of different precious stones with multiple colors, jewelry, and Confederacy money used before the Civil War.
Address: 5104 South 1st Street Lufkin, TX 75901.
18. Sake Café
You can visit Japan without going to Japan, at Lufkin, Texas. It's puzzling, right? This Japan is Sake Café.
Sake Café is a small café with an old-fashioned charm situated in a shopping area in Lufkin. It has been recognized for its excellent Sushi cuisine, very good service, and friendly staff.
The café serves the best sushi and other Japanese delicacies in town. The treats include a bento box and salmon sashimi, amongst others you can select from the menu.
Their dishes are made with fresh ingredients of the best quality.
Have a taste of their delicious food, and you'll surely come back for more.
Address: 1905 Tulane Dr #103A, Lufkin, TX 75901, USA
19. Angelina County Farmers Market
You should visit Angelina County Farmers Market during your trip to Lufkin if you're interested in getting very fresh farm produce. After all, Health is Wealth!.
Angelina County Farmers Market is a beautiful covered market with magnificent landscaping that sells incredibly large varieties of seasonal vegetables, fruit, root crops, and other produce cultivated and harvested by local farmers.
Other small businesses are also in the market. They offer handcrafted products like potted plants, artworks, jellies, furniture, and honey bottles.
Events like live music and shows are held during special days. These shows increase the festive atmosphere of the market.
The good news is that the market is open every day, excluding Sundays, and they never run out of fresh, high-quality produce.
Address: 2107 S Medford Dr, Lufkin, TX 75901, USA
20. Absolutely Fiction Books
It is said the secrets of the universe are hidden in books.
Absolutely Fiction Books is a small charismatic bookstore. Its shelves are filled with various books that include fiction and non-fiction novels, cooking, history, travel, coloring, healthy living, classic books, and much more.
If you cannot find the book you want, you can request it through staff in the bookstore, and they'll help you get it.
So, rather than browsing books on Amazon, browse the wide variety of books available at the local bookshop. You will be happy you did.
Absolutely Fiction Books is open from Tuesday to Saturday.
Address: 903 S John Redditt Dr, Lufkin, TX 75904, USA
21. Kibbies Shaved Ice
When the weather is hot in Lufkin, and you're craving something cold, Kiibbies Shaved ice is perfect for you.
You can call it a snow cone, snowball, or just shaved ice; they all represent the same thing.
Different flavored snow cones are available, with a unique combination of flavors and sometimes fruits, giving a taste you can't resist.
These snow cones are prepared in the most ideal and healthy environment, so there's no reason to be worried. So, It is suitable for both adults and kids.
If you are looking for fun things to do in Lufkin with kids, add a visit to Kiibbies Shaved ice to your checklist, Kibbies Shaved Ice is open every day.
Address: 2109 W Frank Ave, Lufkin, TX 75904, USA
22. Rose Cottage Resale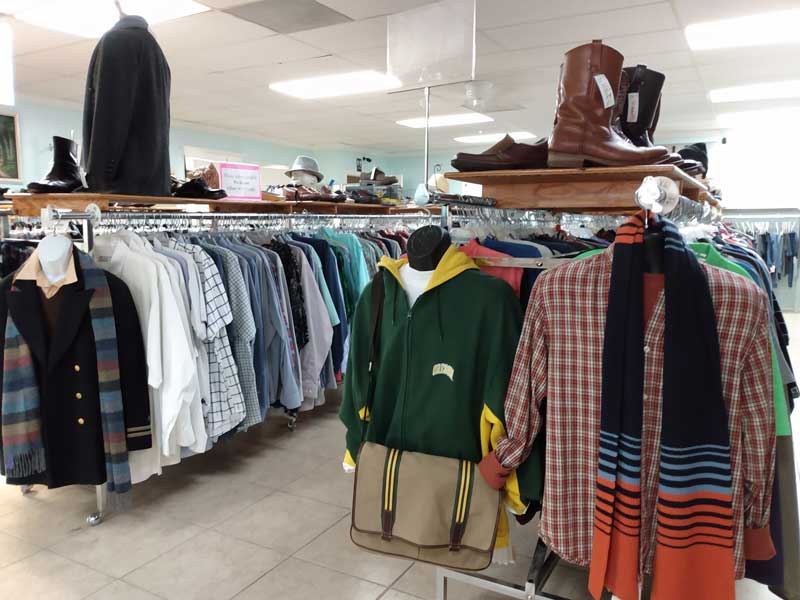 Rose Cottage Resale is a cheap store that Texan people mostly patronize.
If you love high-quality, classic, or second-hand goods, you don't want to miss Rose Cottage Resale.
You can get some of the best and most unique clothes, furniture, and other fun, eccentric stuff at the lowest possible prices.
These goods can serve as a souvenir, especially for visitors who will soon get back on the road.
Address: 510A S Chestnut St, Lufkin, TX 75901, USA
23. Angelina National Forest
Angelina National Forest is also located in the Piney Woods region. It has an area of 153,180-acres and is rich in wildlife.
According to research on archaeological sites within the forest, scientists have deduced that life forms have existed in the woods since eight thousand years ago.
Apart from plants and animals, this place is filled with history and signs of human existence.
Today, concentration is laid more on ecosystems management to conserve native species that inhabit this place.
You can enjoy seeing lots of wildlife if you follow the paths winding through the thick forests and rivers in the woods. If not, you can go to one of the developed areas in the woods, such as Sam Rayburn Reservoir.
While you're here, you can engage in camping, swimming, fishing, and other water-related activities.
Address: 111 Walnut Ridge Road Zavalla, Texas 75980
24. Heritage Antiques & Art Studios
Heritage Antiques & Art Studios is a multi-dealer complex housed in a historic building in the downtown area.
The mall is one of the major collectors of antiques in east Texas; you're sure to find unique items.
You will find gorgeous galleries and studios, especially for art, in the upper section of their historic building.
There is also an active studio where numerous activities showcase their works, with the mall offering a variety of antiques.
Heritage Antiques & Art Studios is open from Monday to Saturday from 10 am to 5 pm; you can stop by for your share of memories and antiques.
25. Ford Chapel Rv Park
For large families, with or without kids, Ford Chapel Rv Park is an excellent place to visit and spend some time.
The park offers you an opportunity to escape from the stress both from work and family just to have fun.
This is a 122-acre park that offers tranquillity and a rural feel providing a place for family and friends to hang out.
Ford Chapel Rv Park consists of an ample area for visitors to come in, explore, and have fun. The park provides fire pits and picnic areas for those who want to have a fantastic picnic or get-together.
26. Cafe Del Rio
If you have been craving some delicious Mexican dishes, visiting Cafe Del Rio is one of the best things to do.
Cafe Del Rio is a favorite neighborhood restaurant serving the tastiest Mexican dish with a touch of Texas.
Make sure you try out their award-winning queso, handmade enchiladas, and well-flavored fajitas.
You wouldn't want to miss their mouthwatering shrimp brochette and their excellent margaritas.
Planning a trip to Texas, don't miss our checklist of fun things to do in Bastrop, things to do in Round Rock, and fun things to do in Temple.
Plan a Trip to Lufkin
You can never judge a book by its cover. Don't let the small nature of Lufkin, Texas, fool you.
Lufkin gives an original taste of Texas, having its vast features such as the wide wilderness with so many places that are part of its history.
Lufkin is the perfect place for a vacation. So why not make Lufkin, Texas, your top destination.