In search of the best and fun things to do in Sherman, TX?
If you are looking for a journey that will give you an unmatched experience, whether traveling alone or with your friends and family, Sherman, Texas, is just right for you.
Sherman is rich in unique recreational places, from historical museums galleries to escape room adventures; this place will surely give you the satisfaction of a fulfilled vacation.
Are you planning a vacation in Sherman? Here are the top places to visit in Sherman, Texas.
Things to Do in Sherman, TX
1. Herman Baker Park
Herman Baker Park is a perfect destination for nature enthusiasts.
Herman Baker Park is a large community park that opened in 1979 that extends to about 83 acres and is found in west Sherman off of Highway 56.
The park's centerpiece is Picken Lake, a flood control reservoir completed in 1975. Picken Lake has a great shoreline and a 1.7-mile long nature trail system.
The park has clean bathroom facilities, picnic tables, and benches along the trail. You can enjoy several activities such as fishing, hiking, mountain biking, sledding, picnicking, etc.
The lake dam is a famous site for sledding after every snowfall in Sherman. The park has mature vegetation and wildlife with a quite atmosphere.
Herman Baker Park gives the impression that you are no longer in civilization; meanwhile, you are still inside the city.
Address: 2500 W Center St, Sherman, TX 75092, USA
2. Sherman Jazz Museum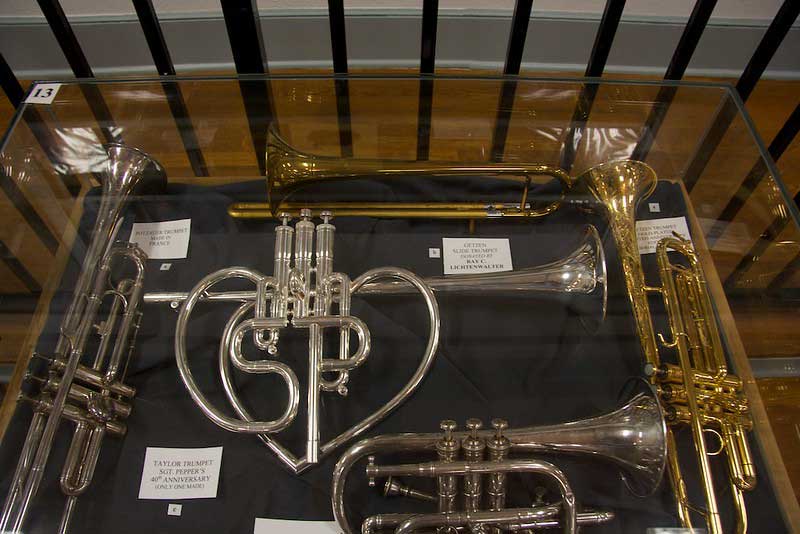 Sherman Jazz Museum is located in downtown Sherman. It began as a place for record collection before it was changed to a Jazz Museum.
This place is worth visiting, even if it's just once in your life. It doesn't matter if you love trumpets, are a jazz musician, or if you're just curious about how jazz music came to be.
They still have a wonderful collection of jazz music by prominent artists such as Dizzy Gillespie, Duke Ellington, Maynard Ferguson, Doc Severinsen, and many others.
So, if you want to experience that childhood feeling while walking down the jazz memory lane, ensure to add this destination to your itinerary list.
Address: 201 E Lamar St, Sherman, Tx 75090, USA
3. Harber Wildlife Museum
If you have wished to go to the safari and observe different big game animals, your wish has come true, but you don't need to travel to the safari because Harber Wildlife Museum is the home of big game animals.
Harber Wildlife Museum has an area of 11,500 sq. ft. It features interesting displays, libraries, waterfalls, and a conference room.
This museum in Texas houses a complete collection of big game animals from across the world. There are displays of different taxidermized animals, such as lions, giraffes, antelopes, and many more.
As you explore the museum, you will be enlightened on some educational facts about the species.
Everything in Harber Wildlife Museum is done in line with its mission to educate and continue the legacy for future generations.
Address: 4703 Texoma Pkwy, Sherman, TX 75090, USA
4. Cypress Lake Ranch
This wonderful lakeside ranch and petting zoo sits in Bonham, about 30minutes away from Sherman, Texas, making it worthy of being added to this list.
Cypress Lake Ranch is an amazing recreational center perfect for kids. It will entertain families and animal lovers with its friendly farm animals.
The animals in this ranch include horses, fluffy bunnies, and other adorable animals. You can feed and pet many animals, including horses, chickens, ducks, bunnies, sheep, and goats.
You can also ride a pony, but you can take horseback riding lessons on the ranch if you don't know how to ride.
Come with your kids and enjoy the captivating sights and activities.
Address: 661 FM1553 Bonham, TX 75418, USA
5. C.S. Roberts House and Museum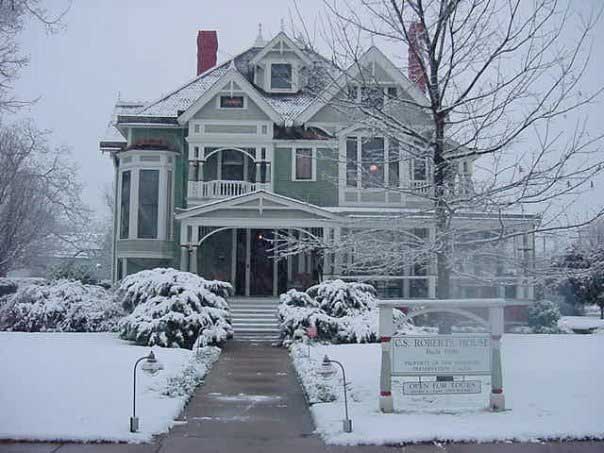 Walk down the memory lane in C.S. Robert's House in Sherman.
This historic institution has existed since 1896. So, the building alone is of historical importance.
This house is famous because of the fascinating Eastlake architectural style, and it is among the best examples in the area.
Inside the museum, several exhibitions are on display. These include different accessories, books, glassware, china wares, and family possessions from the Victorian era.
Fascinating right?! Why not check it out yourself.
Address: 915 S Crockett St, Sherman, Tx 75090, USA
6. Downtown Escape Rooms
Downtown Escape Rooms offers an intense, challenging experience that tests an individual's problem-solving and lateral thinking ability.
An escape room is a 60-minute real-life adventure game best suited for a group of people. You and your teammates will be given one hour in a themed room, where you need to find the hidden clues and solve the puzzles and then escape the room before proceeding to the next room.
Every room has different scenarios. You and your friends can select from the other escape rooms such as The Cabin, Uncle Gil's Will, The Lost Teddy Bear, and Blackbeard's Challenge.
At Downtown Escape Rooms, you will be able to detach yourself from stress and immerse yourself in the challenges.
This establishment aims to create and promote bonding and co-operation between people through one-of-a-kind interactive entertainment.
Thus, the experiences you will get at the end of the game will help you think creatively and faster and help you be a good team player.
What are you waiting for?!
Address: 107 S Travis St. Sherman, TX 75090
7. Hagerman National Wildlife Refuge
Hagerman National Wildlife Refuge was created in 1946 and spanned 11,320-acres.
This refuge is an interesting place to visit with friends and family, especially if you have curious kids that love animals.
This place is brimming with wildlife and plants and is famous for its charming winged residents, such as the Canada goose.
You can engage in different activities in the park, such as taking a hike, going on a Photowalk, relaxing by the lake, or enjoying a scenic drive to spot birds. You can also head to the visitors center to learn more about this refuge and its wildlife.
Do yourself a favor, and include this refuge to your list of the top things to do in Sherman, Texas.
Address: 6465 Refuge Rd Sherman, TX 75092, USA
8. 903 Brewers
Where are the beer lovers? Enjoy lovely nighttime here in 903 Brewers.
903 brewers, makers of several award-winning beers, started operating in 2013. Among the award-winning beers are Kilt Switch and Sasquatch Imperial Chocolate Milk Stout.
Apart from the great beers, 903 Brewers offer several fun activities such as live music, trivia nights, and movie nights that all their customers can enjoy together.
You can also have a great dinner in 903 Brewers, as it has the perfect atmosphere for it and serves tasty American meals like burgers and chicken wings.
Have a euphoric night with friends and family in 903 Brewers, Sherman, Texas.
Address: 1718 S Em Say, Sherman, TX 75090, USA
Planning a Texas road trip? also, check out our list of things to do in Waxahachie  and things to do in Bandera,  for a fun Texas trip
9. Sherman Skateland
Sherman Skateland, home of roller skating, is another amazing place to check out in Sherman, Texas.
Have fun with friends and family, regardless of age. Thus, children are also bound to enjoy themselves here.
If you're worried, you can't skate, or you're not good enough, don't be, because skating lessons are offered in this destination.
Therefore, don't hesitate to enjoy this lovely experience, but you have to book ahead of time to ensure your spot.
Sherman Skateland has varying admission fees for each working day on Tuesdays, Fridays, Saturdays, and Sundays.
Address: 3100 Versaille Dr, Sherman, TX 75090, USA
10. A Touch of Class Antique Mall
Do you fancy antiques or love discovering new things. Then get ready to be amazed at A Touch of Class Antique Mall.
A Touch of Class Antique Mall is situated inside a 141-year-old building.
A Touch of Class Antique Mall is in the National Register of Historic Places list and is also listed as a Texas Historic Landmark.
It has over 100 different boutiques where you can purchase many decorative items, Renaissance furniture, and other collectibles that are unique and rare even in other antique shops.
Make sure you visit before going back to your hometown. Makes what to do in Sherman, TX, for a fun time, do add to your bucket list of things to do in Sherman, TX.
Address: 118 N Lamar St, Sherman, TX 75090, USA
11. Board & Brush
You can explore your creative side at Board & Brush.
Their nice staff organizes several workshops to teach how to make outstanding wood decor from scratch.
You don't have to worry about getting the materials to use, because the museum will provide everything you need, and you also get a drink of your choice!
You will have fun while creating your masterpiece with your friends and family.
To top it all, you get to go home with a treasurable souvenir and not just the knowledge of making wood decor.
Address: 215N Travis St Suite B, Sherman, Tx 75090-5922, USA
12. Frank Buck Zoo Gainesville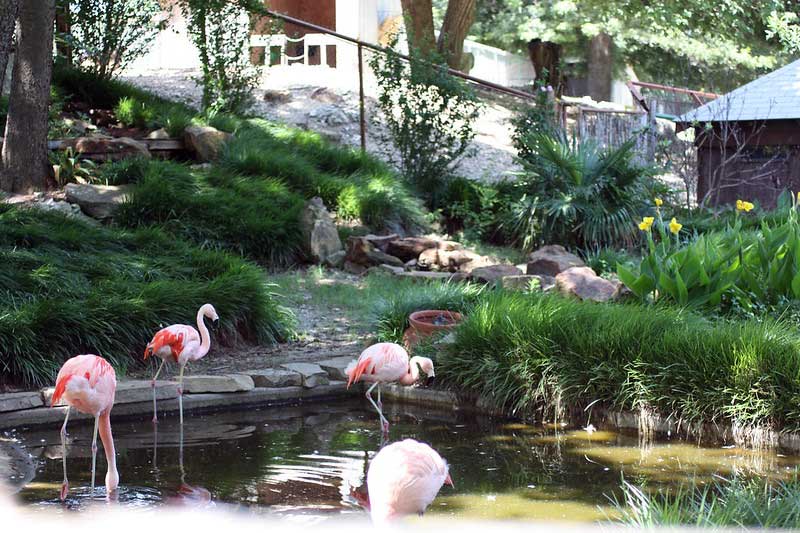 This zoo was opened in 1930 and spanned about 30-acres. The zoological park accommodates more than 130 animals from different parts of the world.
Although this zoo is located in Gainesville, it still deserves a spot on our list of the best things to do in Sherman, TX, since it's less than an hour away from Sherman by car.
Frank Buck Zoo is a first-class zoo with majestic animals kept in an environment that resembles their natural habitat.
Have fun viewing the animals and participating in the interactive activities, including feeding tall zebras. You can also enjoy their events, like the Zoo Snooze and Zoo Boo.
This zoo is a fun place for kids and adults!
Address: 1000 W California St Gainesville, TX 76240, USA
13. Cellarman's Pub and Brewery
Cellarman's Pub and Brewery is a famous pub in Sherman, opened in 1998. All their beers are handmade, distinguishing them from other breweries.
They are known for their large collection of beers. They also make new creations of beers, leaving customers with a unique experience each time they visit.
They ensure each beer is made with the best materials to offer customers excellent flavor and quality.
They also offer stone-baked pizzas, wines, specialty mixed drinks, and other foods on their menu that you can't afford to miss.
If you want a creative meal, buy a 'build your own pasta' and create an outstanding meal using the toppings you prefer.
Address: 2130 Texoma Pkwy, Sherman, Tx 75090, USA
14. The Splash Family Aquatic Center
Looking for a perfect spot to cool off and relax? Visit The Splash Family Aquatic Center.
What better way to end an amazing adventure in Sherman than jump into the pool and enjoy the atmosphere.
This destination is perfect for all ages, as it has different facilities suited for each age group to enjoy.
Its recreational features include a drop slide, two-story water slides, 1,200-foot current channel, and numerous other water features.
They also offer swimming lessons, lifeguard lessons, and water fitness classes.
Address: 1121 W Taylor St, Sherman, TX 75092, USA
15. Kelly Square
Every tourist wants to go back home with a souvenir and for that reason, ensure you visit Kelly Square.
Kelly Square is a shopping center situated in the center of Sherman, where you can find boutiques of clothes, accessories, and souvenirs.
They also have antique stores with rare ornaments that make your trip to Sherman more fascinating. Cafes and restaurants are also found in the square. So, you can go it try out after shopping.
The experiences here are bound to make your trip more interesting.
Address: 115 S Travis St, Sherman, TX 75090, USA
Texas has some cool cities in the United States to explore, here is a list of fun things to do in Wichita Falls , things to do in Amarillo .and things to do in Galveston  for a fun exploration
16. Outlaws Trails Museum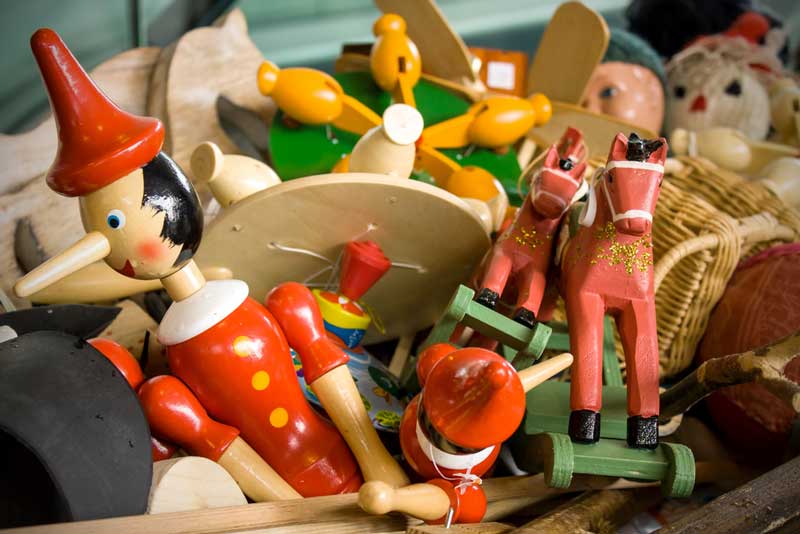 Are you into vintage shopping? If yes, you will surely enjoy visiting the Outlaws Trails Museum, so do add to you checklist of things to do in Sherman, TX.
This museum is located on the third floor of A Touch of Class Antique Mall and is owned by Ivert and Jeanette. It has collections from 181 years of history of North Texas.
It was designed to entertain and educate everyone irrespective of age.
Many relics are put on exhibit. These include vintage toys, civil war weapons, titanic displays, and even antique typewriters and telephones.
Story-telling exhibits are also displayed in the museum like the local railroad history, President Teddy Roosevelt's visit to Sherman, old yearbooks, directories, and newspapers.
The existence of everything in this museum was due to Invert and Jeanette's enthusiasm for vintage items.
You don't want to miss this eclectic memorabilia collection from past centuries.
Address: 118 N Lamar St, Sherman, TX 75090-7109, USA
17. Cherry Street Park
Amongsts the best places to spend some time in Sherman, Texas, is Cherry Street Park.
Cherry Street Park is a recreational center with seven acres, is located in a residential neighborhood.
This scenic park has several facilities that make it a perfect venue for family picnics. The park also has a lighted basketball court, where many impromptu games are played.
You can have fun and also relax in the park. Seize the opportunity for a fun time with the family by spending a fun time at Cherry Street Park.
This answers what to do in Sherman, Texas, for a fun time with the family, do add to your bucket list of things to do in Sherman, TX.
Address: 402 Cherry Park Dr, Sherman, TX 75090, USA
18. Finley Cultural Center
In your leisure time during your vacation in Sherman, catch the best theatrical plays performed at the Finley Cultural Center.
Sherman Community Players lead the theatrical plays, and their performances are open to all visitors.
They cover various performance genres you can select from, such as musical plays, dramas, and comedies. Ensure to visit their website to purchase tickets and see what plays are available during your stay.
This destination will surely make your vacation more memorable because you are bound to enjoy yourself.
Address: 500 N Elm St, Sherman, TX 75090, USA
19. Spa 31
Touring through the city can be both exciting and exhausting. Therefore, it is important to rest and pamper yourself to let loose of all the stress and get ready for another day's activity.
Thankfully, Spa 31 in Sherman is the best in town. It was opened in 2015 and resides in the center of Downtown Sherman, TX.
This award-winning spa offers several massage modalities, including Swedish, therapeutic, prenatal, and deep tissue, among others, from therapists with many years of experience at low prices.
They also offer skincare services from highly trained aestheticians, using the best products in the market.
All these are done in a relaxing, professional, and private day spa atmosphere while observing the highest sanitary protocols.
Address: 114 S Crockett St, Sherman, TX 75090, USA
20. Cinemark 339
After touring around Sherman, eating, or just during your free time, you can visit Cinemark 339 to relax and watch your favorite movies.
This movie theatre premieres popular and latest movies. So you don't have to worry about missing out on your favorite movie while on the trip, as you can watch them all in this wonderful cinema.
They also offer popcorn and drinks that you can take while enjoying the movie. So, what are you waiting for? Add it to your list of things to do in Sherman, Texas.
Address: 3310 Town Center Dr, Sherman, Texas 75092, USA
21. Rocking Lazy K Ranch
One of the best things to do in Sherman, TX is a visit to Rocking Lazy K Ranch. The 1,800 acres Rocking Lazy K Ranch possesses scrub grasses and evergreen bristles.
The ranch owner leads trail rides and gives horseback riding lessons in addition to important horsemanship skills.
Ranch owner Scott guides students and visitors on outings to the ranch scenic corners through ancient roads and muddy creeks paths to enjoy the beauty of nature.
There's a good chance you'll encounter local wildlife in the open land. You'll also enjoy the delicious grilled meat and tasty pies prepared by the ranch owner using Texas-style.
It's an amazing experience you can't afford to miss!
Address: 5890 Luella Rd, Sherman, TX 75090-5216
22. Stone Creek Golf Club
If you want to play Golf in Sherman, Texas, Stone Creek Golf Club is the perfect destination. This golf club spans 7,428 yards and is an 18-hole championship course.
Golfing is good for the health, as such it's an activity you should engage in whenever you visit.
Golfing makes your body more energetic, which in turn enables you to tour around Sherman, TX, and have fun.
If you want to enhance the health of your heart and blood vessels while having fun, then you should visit Stone Creek Golf Club.
Address: 2200 Club House Dr, Sherman, TX 75092, USA
23. Schulman's Movie Bowl Grille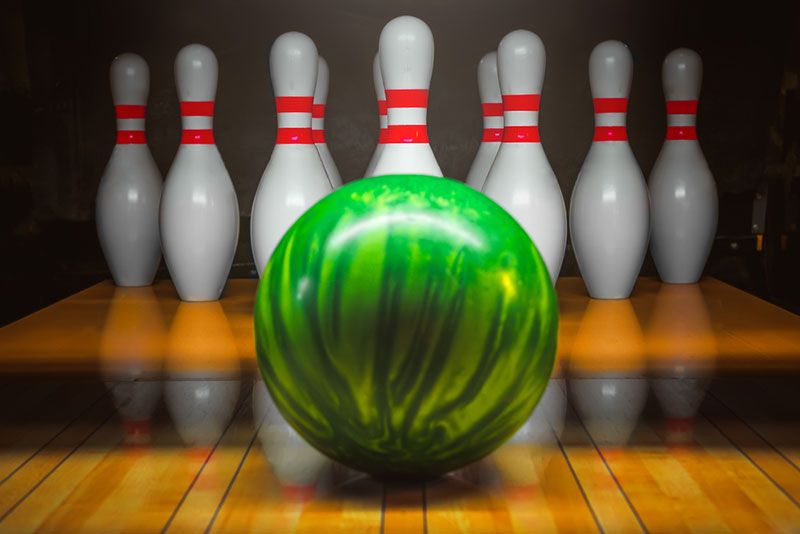 Amongst the fun things to do in Sherman, TX, is a visit to Schulman's Movie Bowl Grille.
Schulman's Movie Bowl Grille has existed since 1926 and has passed through generations of the Schulman family.
Mark Schulman is the fourth generation of the Schulman family to be a theatre owner.
This establishment was the first in the motion picture industry – featuring movies, bowling, state-of-the-art arcade including virtual reality and classic games, redemption center, 20 bowling lanes, axe throwing, ropes course, and rock wall.
In addition to the activities above, they have a full-service restaurant, bar, banquet, and party rooms for private events.
The fun in this destination is unending, coupled with the historic ambiance. Ensure to add it to your itinerary list.
Address: 110 E Fm 1417, Sherman TX 75090-9207
Want more of Texas? check out our list of things to Do in Brownsville and things to Do in Bastrop  and things to do in Rockport for an exciting vacation.
Plan your Trip to Sherman
Sherman, TX, undoubtedly has so many amazing destinations with fascinating features worth visiting despite its small size.
No wonder it attracts many tourists from across the country and beyond.
Ensure you explore items listed on this list of things to do in Sherman, TX, and have the historical and exciting vacation of your life.