In search of the best and fun things to do in Foley, AL?
Foley, Alabama, is situated in Baldwin County, within the Gulf Shores area. The city occupies 22.77 square miles or 1.6% of Baldwin County's total land area of 1,589.78 square miles.
You probably will wonder what this small area could contain. Still, it will amaze you that you can't run out of things to do when you're in Foley because it offers numerous attractions and activities for visitors of all interests and ages.
Foley is the perfect place for a Gulf Coast vacation any time of the year. If you decide to take a tour of the city's various destinations, you will be opportune to have a taste of a unique and fun-filled vacation finally.
Here are the top things to do in Foley, Alabama.
Things to Do in Foley
1. GlenLakes Golf Club
GlenLakes Golf Club, popularly known as one of the Alabama Gulf Coast's premier golf courses, is found 2.8 miles east of Foley's Lambert's Café on Baldwin County, and it's also close to the white-sand beaches of Gulf Shores and Orange Beach.
The golf club possesses 27 holes of memorable golf. The 18-hole, links-style, Dunes-Vista course and the 9-hole resort-style Lakes setting offer an exceptional golf experience. Playing in this good club is quite affordable, and individuals of all skill levels can play golf.
The golf shop offers the latest accessories and clothes, with other amenities such as a dining room, locker rooms, lounge and an intimate social room with a fireplace where you can relax after your round.
Enjoy the GlenLakes Golf Club experience.
Address: 9530 Clubhouse Dr, Foley, Al, 36535-9326, USA
2. Holmes Medical Museum
This museum situated along West Laurel Avenue is peculiar because it contains rare outdated things.
The museum was formerly Sibley Holmes Memorial Hospital, the first hospital in Baldwin County, and it saved many lives from 1936 until 1958.
Many people who visited the Holmes Medical Museum reported that the old medical tools looked strange compared to the latest equipment and apparatuses in modern hospitals.
You may find the sight of the outdated tools used during the olden days weird, in addition to the human skeleton and the old hospital rooms.
Even though this site can be scary, after hearing the story behind this renowned attraction in Foley, Alabama, you will be surprised at how these artifacts were significant during the 20th century.
Holmes Medical Museum has significantly contributed to the advancement of the medical sector and, as such, deserves the recognition
A visit to this wonderful museum is one of the best fun things to do in Foley, Al, for history enthusiasts.
Address: 111 W Laurel Ave, Foley, Al 36535, United States
3. Foley Dog Park
If you are heading to the Micropolitan Statistical Area of Daphne, the Foley Dog Park is an excellent visiting option for you.
For those with pets, you don't have to leave them behind while you embark on your vacation because this park was created specifically for your furry friends; this means the dogs are not left out in fun, isn't that great?!
The Foley Dog Park features an open, different area for big and small dogs to run and play. Both areas have water for pets and pet station supplies that the owners can use to help keep the vicinity of the park clean.
Dog owners are not left out; the park provides benches under shade for the dog owners to relax. The park is open from dawn until dusk. The pet station is open all through the day.
Address: 204-298 S Chicago St, Foley, Al 36535, USA
4. Golf Bowl Family Entertainment Center
Golf Bowl Family entertainment center is a family-owned and operated attraction serving the city of Foley since1959. The family entertainment center has an area of about 35,000 square feet, with a great VIP boutique bowling room with a private bar.
They have 16 traditional lanes and seven VIP lanes. In addition, they have an arcade, laser tag, high ropes course, pool tables, and party rooms. In the center, Captain's Choice seafood restaurant and lane side grill is a common dining area. You can also host events and have karaoke fun in this destination.
If you are looking for fun things to do in Foley, Al with the family, add a visit to Golf Bowl Family Entertainment Center to your checklist. Ensure you add this to your itinerary list and have a blast!
Address: 2881 S Juniper St. Foley, Al 36535-2450, USA
5. Beulah Heights Park
If you love sports and are worried about missing out on your favourite games, the Beulah Heights Park is the right place for you whenever you visit Foley, Alabama.
Beulah Heights Park has several facilities, including baseball and softball fields, basketball and tennis courts, playground equipment and a covered pavilion.
Depending on your choice, you can participate in basketball, softball, tennis, or baseball, not minding if you are alone or with your friends and family. The park has spacious courts where you can make arrangements to play while others you came with can stay at the covered pavilion to relax and probably have edibles whole at it.
There's always something for the kids. The park has a playground for kids, so you can drop your kids at the playground while you play the game of your choice.
A visit to Beulah Heights Park is one of the most fun things to do in Foley, Al with the family.
Address: 809 E Jefferson Ave, Foley, Al 36535, USA
6. Gift Horse Antique Stalls
The city of Foley in Alabama is the place to be if you fancy antiques.
There are several stalls on W. Laurel Avenue that offers a wide selection of precious gifts, crafts, and antiques that you can take home with you.
The Gift Horse Antique Stalls, which happens to be one of them, is a haven for those searching for the best vintage pieces that can help you beautify your home.
They offer furniture, other types of collectibles, kitchenware, glassware, ceramics, pottery, art, pieces of jewelry, and well organized and clean.
The Gift Horse Antique Stalls are open every day of the week.
Address: 209 W Laurel Ave, Foley, Al 36535, USA
7. Wolf Bay Restaurant
It has become a culture to visit the Wolf Bay Restaurant, a family-owned and operated restaurant in the city of Foley in Baldwin County.
The restaurant is famous for its high-quality seafood made with fresh ingredients and its accommodating ambiance.
The current managers of the restaurant have managed to maintain the high quality of dishes served, as the original owners did in time past. Their delicious foods include stuffed whole flounder, stuffed shrimp, crab stuffing, and the seafood gumbo.
The restaurant produces most of its salad dressing locally in the restaurant. After eating, you can head to the Wolf Bay Boutique, which offers a variety of merchandise for some shopping.
Address: 20801 Mifflin Rd, Foley, AL 36535, USA
8. Gift Horse Restaurant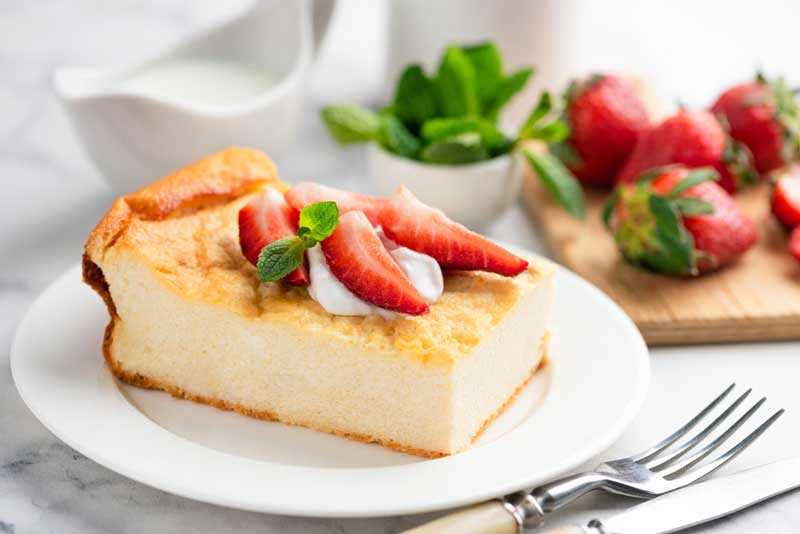 After going through the stalls in the avenue, don't leave without visiting the Gift Horse Restaurant. Foley's Founding Fathers built the place in 1912, but then it held concerts, dances and cultural events.
Presently, it serves the Foley Community with delicious local Southern Buffet & Lovely Tea Parties in a well-decorated enclosure. It is famous for its tasty apple cheese casserole, among the 100 dishes you should try whenever you visit Alabama State.
The pie is rich in flavour and with an enticing aroma. It is recommended by many locals and visitors who have tasted it. They also offer some delicious treats apart from the apple pie, such as the crab bisque, seafood gumbo, sweet praline potatoes, salads, and other kinds of desserts.
The restaurant has a 28-foot buffet table, which implies enough space for everything you want to eat. However, the meals on the menu vary each day, so it's advised you check what will be available for that day before going there.
Enjoy your meal in a beautiful ambiance.
Address: 209 W Laurel Ave, Foley, Al 36535, USA
Planning to explore North Carolina? here is a list of things to do in Gastonia, things to do in Atlantic Beach and fun things to do in Cherokee for a memorable vacation.
9. BeachnRiver Canoe and Kayak Rentals
BeachnRiver Canoe and Kayak Rentals offers its visitors an opportunity to captain their eco-kayak tour in single or double kayaks that are easy to control and fun. The self-guided tour starts at the Bon Secour River and ends at a privately owned white-sand beach.
You are to paddle through the still, tranquil waters of the area's creeks and rivers, a first-class attraction around Gulf Shores. While paddling, you might see some indigenous plants and animals like turtles, cormorants, pelicans, mullets and occasionally dolphins.
The allowed duration for self-guided kayaking is not more than eight hours. This kayak tour is highly enjoyed by beginners and individuals who want to experience a unique water sport.
If you are interested in Kayaking, add a visit to BeachnRiver Canoe and Kayak Rentals to your list of things to do in Foley, AL.
Address: 18743 Keller Rd, Foley, AL 36535, USA
10. Foley Kids Park
Foley, Alabama, is family-friendly as it has many fun places meant for the whole family to enjoy. Making it an excellent destination for a family vacation
Among its fun destinations is the Foley Kids Park. Foley Kids Park was constructed in March 2001 by volunteers and funded by donations from people residing in the area and neighbouring businesses. It is suitable for parties and field trips.
The park has castles where children can play queens, kings, princesses, and princes and become royals for a while and other playing facilities. They also have several picnic tables from which you can pick one to have a picnic and share food, snacks, drinks etc.
The park is open from dawn until dusk, so you have a lot of time to have a memorable, fun experience with your kids and family.
Address: 209 W Verbena Ave, Foley, Al 36535, USA
11. Wilbourne Antique Rose Trail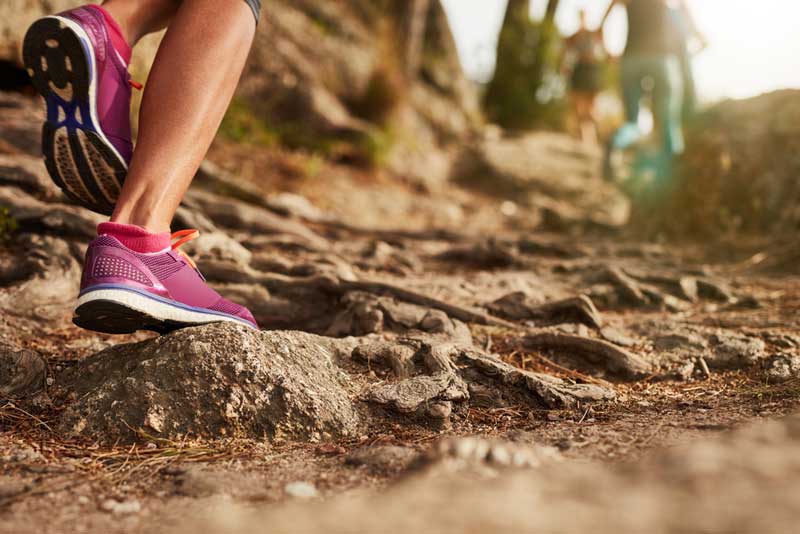 Are you in for an adventure? If yes, add a visit to Wilbourne Antique Rose Trail to your checklist of fun things to do in Foley, Al.
Wilbourne antique rose trail in Foley, Alabama, was opened in 2007 and designated a National Recreation Trail in 2011. It is about one mile long, and the rail trail is covered with asphalt.
The spring months are the blooming season for Wilbournes's rose trail. Hiking inside the expansive ground of the Wilbourne Antique Rose Trail is unique because rather than being surrounded by trees and grasses, you are surrounded with beautiful lovely fragranced flowers.
The Wilbourne Antique Rose Trail, which extends from E. Section Ave. South to E. Myrtle Avenue displays numerous disease-resistant heritage roses of different sizes and colours. The sight of the sweet-smelling flowers can be mesmerizing and soothing. The Wilbourne Rose Trail is the perfect venue for small ceremonies or commemorative event photos.
Come and be fascinated with the elegant landscape adorned with roses of varying sizes and colours, which would influence you to take long walks.
Address: Unnamed street, Foley, Al 36535, United States
12. Tanger Outlet Center
Tanger Outlet Center is eight miles north of Alabama's beautiful beaches and is characterized by over 120 brand names and designer outlet stores.
The name brands include Vera Bradley, Adidas, Sunglass Hut, Bath and Body Works, Under Armour, J. Crew, Nike, Ann Taylor, Talbots, Chicos, H&M, etc. In contrast, the stores in the outlet include Coach, Michael Kors, Polo Ralph Lauren, Talbots, White House Black Market, Nike, Chico's, Kenneth Cole, Reebok and many more.
Tanger Outlet Center offers affordable clothing, accessories, footwear, gifts, and so much more from several brands and designers, allowing you to make your choice.
Whenever you visit the outlet, head to the Shopper Services first to learn about the benefits of joining Tanger Club (also available online). In Shopper Services, you can buy a coupon book full of significant savings.
A visit to Tanger Outlet Center is one of the best fun things to do in Foley, Al, with friends as there something for everyone here. Come to Shop while you save more at the Tanger Outlets in Foley!
Address: 2601 S McKenzie St, Suite 466 Foley, Al 36535, USA
13. Foley Railroad Museum & Model Train Exhibit
The Foley Railroad Museum & Model Train Exhibit on E. Laurel Avenue is a two-in-one destination, where you can learn more about the city's rich history and have a relieving train ride with the Charles Ebert Express II.
When you're in Foley, Alabama, make sure you visit this destination filled with so many adventures. You will surely not regret the visit.
The depot was constructed in 1909 by local authorities and featured a fixture that played a part in the city's development in years past.
There are many memorabilia of exciting facts related to Foley's history. After enlightening yourself with the historical information of Foley, Alabama, You can enjoy a free train ride around Heritage Park.
The ride is for free, but the park's management accepts donations to aid the park's running. Do add a visit to Foley Railroad Museum & Model Train Exhibit to your list of things to do in Foley, Al, for some historical time.
Address: 125 E Laurel Ave, Foley, Al 36535, USA
14. Downtown OWA
You can't tour a city with an empty stomach. In Foley, Alabama, Downtown OWA is the perfect place to shop and have delicious meals without considering the distance.
Downtown has so many shops that offer a fantastic experience with its unique services. You can buy gifts for yourself and your loved ones in the shops in this destination.
There are restaurants Downtown. The restaurants offer various mouth-watering dishes to their visitors, from their delectable Gulf seafood dishes to locally produced cocktails and wines.
There's also a gaming section where you can play esports and arcade games. The place treats its visitors to a great vacation and a memorable experience with its numerous shops and action-filled things to do in Downtown Foley, Alabama.
Indeed, you can have an unending adventure at Downtown OWA.
Address: 100 N OWA Blvd, Foley, Al 36535, USA
15. The Legends in Concert
Legends in Concert features detailed theatrical sets, magnificent costumes, vast multi-media experience, and several types of special effects.
The Legends in Concert is a celebrated name for giving spectacular tribute shows to its visitors while ensuring that each live performance is fascinating and enjoyable.
Have an exciting experience while listening to the ageless music performance of icons like Elvis Presley and Michael Jackson to Karen Carpenter, Tina Turner, and Celine Dion.
A unique cast of fulfilled tribute artists, a group of talented singers and dancers, and a live band made up of some of the industry's top musicians bring the musical experience to life.
The Vegas-styled Theater allows you to reserve tickets for your friends and family visiting, even for kids.
For some fun time, add a visit to Legends in Concert to your checklist of things to do in Foley, Al.
Address:205NOWABlvd,Foley,Al36535,USA
Want a fun time in Alabama? here is a guide on things to do in Decatur and things to do in Montgomery for a fun trip.
16. Foley Horse Arena
If you have always wanted to see a cowboy displaying his skills in roping or riding a horse, the Foley Horse Arena on E. Rosetta Avenue must be part of your itinerary.
So, if you happen to visit Foley, Alabama, within August, you can inquire about the rodeo schedule in Foley Horse Arena.
The arena has numerous facilities that will make your visit memorable. You can come with family and friends and relax comfortably on the bleachers while watching the annual competition.
However, if your visit happens to fall in any other month aside from August, you can watch the barrel racing because it happens any time of the year.
Address: 113 E Rosetta Ave, Foley, Al 36535, USA
17. Foley Art Centre
The famous Foley Art Center was built in 1966 and ever since has helped in advancing the cultural development in not just Foley but Baldwin County as a whole.
This rats and crafts destination promotes indigenous artists and encourages students to discover their innate talent in arts and appreciate arts continuously; thus, the curators anchored their activities on these goals.
The excellent art center offers numerous events that every family member can enjoy for its visitors. The Art in the Park displays indigenous artists' elegant creations and art pieces. It offers a Trim-a-Tree program, an avenue for local artisans to show their creativity in designing holiday ornaments.
If you and your loved ones wish to have fun through arts, you can check the available classes during your visit. You can't partake in these activities at Foley Art Center and not have fun.
The organization partly uses the money you pay in the center to support the 11 schools' art shows and performances, so you're also participating in community development.
Address: 211 N McKenzie St, Foley, Al 36535, USA
18. Lambert's Café
This café throws hot bread rolls when they order at the café's counter. This singular act has earned the cafe "Home of Throwed Rolls." If you want to experience or understand what I'm talking about, visit Lambert's Café.
Lambert's Cafe III is eight miles away from the beach at Gulf Shores, next to the outlet mall. The cafe is the third location for the Lambert family's restaurants. It is famous for its delicious food and excellent service.
It is an excellent place to have a mouth-watering meal after shopping at the factory outlet stores, spending the day at the beach or before heading to another attraction site. Since it is close to the lovely beaches of Foley, Alabama, you don't only enjoy the meals but the scene as well.
Another notable feature this restaurant offers is the "pass-around" meal, where guests pass around the dishes for everyone to enjoy. Visitors can also inquire about other attraction sites within the vicinity during the meal.
Address: 2981 S. McKenzie St, Foley, AL 36535, USA
19. Down South Barbeque
If you want to have a bite of the best barbecue in Foley, Alabama, then you should head to Down South Barbeque along the Gulf Coast of the United States.
Visitors and locals visit this spectacular destination to enjoy the delicious barbecue for lunch or dinner. Besides the barbecue, guests can visit the Down South location for a meal in the restaurant's dining area covered by family-sized umbrellas.
They offer several delicious treats such as wings, ribs, sandwiches, chicken, and cornbread. If you are too exhausted to cook after touring the city, don't worry; you can head to Down South Barbeque for a whole meal for the entire family at a comfortable ambiance.
They offer takeouts and are open from Wednesday to Saturday.
Address: 19891 County Rd 10, Foley, AL 36535, USA
20. Graham Creek Nature Preserve
Graham Creek Nature Preserve has an area of 484 acres and is the dwelling place of hundreds of plant and wildlife species managed by the Environmental Department. The Preserve natural habitats include pine savannas, bottomland wetlands, mixed forests, and tidal marshes.
The Preserve offers outdoor activities such as canoeing/kayaking. It has a trail system that passes through many habitats where rare carnivorous plants and wildflowers can be seen year-round.
They also have 18 basket disc golf courses, picnic areas, swings, a public archery park and bird watching areas. The Preserve offers an outstanding meeting facility under a 2400 square foot pavilion, as well as a rental space for events, with clean, comfortable restroom facilities and outdoor showers.
Thus your trip to this Nature Preserve promises to be an adventure-filled, educative and fun-filled vacation. The Preserve is open from Monday to Saturday.
Among the many things to do in Foley, Alabama, is to plan a worthwhile tour of the Graham Creek Nature Preserve.
Address: 23030 Wolf Bay Dr, Foley, Al 36535, USA
21. Coastal Cryo
After your tour around the city, coastal cryo is the right place to go to get back that exhilarating feeling. Coastal Cryo, an excellent spa in Foley, Al, was opened in January 2018 and offered whole body cryotherapy and light therapy.
Cryotherapy is the body's exposure to sub-zero temperatures to enhance the body's natural anti-inflammatory response. Their well-trained and knowledgeable staff offers a selection of cryotherapy-related services such as local cryo, facials or whole-body therapies.
The treatment helps in reducing pain, boosting muscle healing, reducing depression and stress, preventing dementia and weight loss, or treating migraines.
You can simply walk-in or call to schedule your appointment.
Address: 21040 Mifflin Rd STE 9, Foley, Al 36535-9290, USA
22. Little Lagoon Guide Service
The Little Lagoon Guide Service, located in the Gulf Shores area of Alabama, is a highly rated fishing service for both experts and learners in fishing, offering an exciting fishing experience and outdoor features.
Captain Scott Robertson, the owner of the fishing guide service, offers different trips for visitors, which contributes to creating a long-lasting, fun memory for families and friends.
Little Lagoon Guide Service specializes in lighter tackle back bay, near shore, and inshore fishing in Orange Beach, Gulf Shores, Pensacola, Perdido Key, Mobile Bay, Fort Morgan, Weeks Bay, Magnolia River, and all of the water in between them.
Have that fishing experience of your life!
Address: 1545 Gulf Shores Pkwy, # 269, Gulf Shores, AL 36542 USA
23. Alabama Gulf Coast Music Hall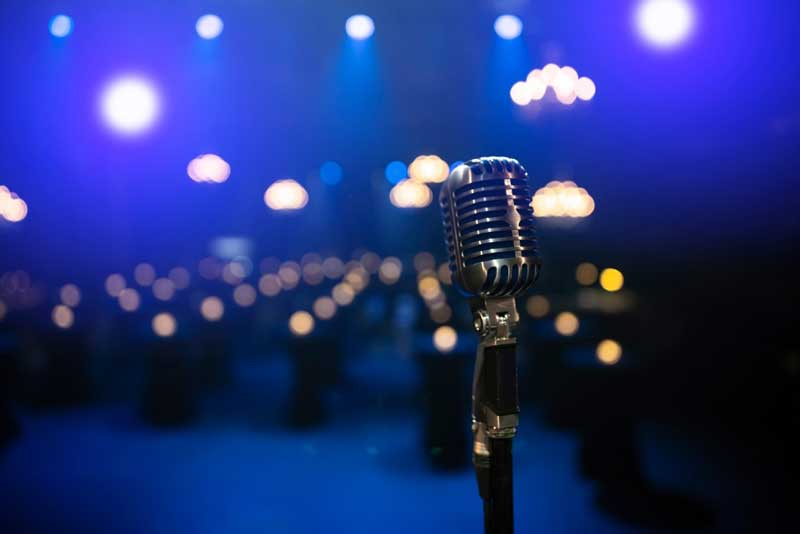 Have a great week at Alabama Gulf Coast Music Hall on Foley Beach Express in Foley, Alabama.
The spacious music hall can be used for dancing, listening to good music, and enjoying tasty meals like their Southern Style Barbecue.
The Alabama Gulf Coast Music Hall has ample space to accommodate large and small groups for different occasions such as corporate meetings, weddings and special events.
Aside from the music, the music hall also offers dinner shows, dancing and the finest local musicians. Their facilities include a climate-controlled venue, comfortable seating and delicious snack bar goodies.
They open from Thursday till Saturday.
Address: 12615A Foley Beach Expy, Foley, Al 36535-5495, USA
24 . Bon Secour River
If you're ready to have a terrific outdoor experience, visit Bon Secour River to your list of things to do in Foley.
An elevation of seven feet characterizes the Bon Secour River. It is a loved destination for several families who appreciate the beauty of nature.
Here, you're offered a good number of backdrops to pick from whenever you want to take nice pictures.
You can also organize a river tour with a kayak and canoe rental to solidify your time here. Visitors can also ask their tour guide to drop by close to the dock in the water house to purchase freshly sourced shrimp.
Want more places to visit in Alabama? check out our guides on things to do in Guntersville , things to do in Auburn and things to do in Gadsden for a memorable time in Alabama.
Plan a Trip to Foley
After going through the compiled list of places to go, you should know which places you will love to visit once in Foley, Alabama. With all the recreational centers' Foley, Alabama possesses, you can never regret your visit.
Start planning your trip to Foley, create your bucket list of things to do in Foley as you take to explore Foley attractions and activities.