Rhinelander is a city and the seat of Oneida County, Wisconsin, United States. Despite its small size, it is brimming with many things to do in its various attractions.
The population of Rhinelander was 8,285 in 2020. Rhinelander might not be famous, but it boasts some attractions that make it a worthy getaway destination.
Rhinelander, WI, has what it takes to put a smile on your face regardless of your age, ranging from parks to museums, breweries, outdoor excitement, farmers markets, and more.
You will not regret dropping by the city to explore and discover the fantastic features It offers.
Are you planning an exploration of Rhinelander? Check out the best and fun things to do in Rhinelander, WI.
Things to Do in Rhinelander, WI
1. The Hodag
It would be challenging to explore Rhinelander without spotting the Hodag. It is the city's most famous fictional character, sculpted by the late Tracy Goberville in the 1990s.
The mythical beast came into existence sometime in the 1800s and has represented the town's culture and identity ever since.
The Hodag is so famous that Rhinelander is usually referred to as the "Hodag Country" by many who have visited it.
If you are trying to imagine what the Hodag looks like, picture a dinosaur with the features of an ox and a dragon.
The Hodag plays a significant role in the city's culture. You can find this statue in the center of the city's downtown area.
Address: W Kemp St & Sutliff Ave, Rhinelander, WI 54501, USA
2. Hodag Dome
The Hodag Dome is the country's most extensive high school bubble, spanning 128,000+ square feet. It is a free space, so anyone is allowed to visit.
Some sporting facilities in the Hodag Dome include sizable baseball/softball fields, a soccer pitch, four futsal fields, and a standardized football field.
The bubble also has tennis courts, a walking area, golf simulators, space for volleyball and basketball, and a straight 100m race track with 6 Lanes.
You will need a membership card to engage in leagues, Open Turf times, and walking tours at the sports bubble.
The Hodag Dome can be described as a sports complex in a bubble. It is one of the best places to visit in Rhinelander, WI if you are a sports person.
The Hodag Dome Hosts various events and offers rentals. They are available every day of the week.
Address: 863 Hodag Dome Drive, Rhinelander, WI 54501, United States
3. Rouman Cinema
Watching a blockbuster movie at Rouman Cinema is one of the fun things to do in Rhinelander, WI, especially if you are looking for the perfect location for a date with your significant other.
The Historic Rouman Cinema is situated in downtown Rhinelander on Lincoln Street. The famous film house has been in operation for decades.
The movie theater has maintained its outstanding qualities even after undergoing many remodifications.
There is a concession stand on the premises where you can purchase popcorn and soft drinks to enjoy while you see your preferred movie.
The Rouman Cinema also features two big screens on which visitors can watch the latest movies for a considerable price.
This Cinema is the ideal location to visit if you want to have fun with loved ones without breaking the bank.
Address: 1205 Lincoln St # A, Rhinelander, WI 54501, USA
4. Holiday Stables
Exploring the Northwoods at the Holiday Stables is worth adding to your list of fun things to do in Rhinelander, WI.
The Holiday Stables in the Northwoods area allow you to see the beautiful lakes and forests in Rhinelander, WI, while riding on a horse's back.
Some other fun outdoor adventurous activities at your disposal at the Stables include hiking, riding on a wagon, and visiting the animal petting zoo to interact with some friendly animals.
The Holiday Stables has a knowledgeable guide who will show you around and give you better insight into the area's wildlife and history.
Address: 4005 Old Farm Rd, Rhinelander, WI 54501, USA
5. Rhinelander Historical Society
Among the top things to do in Rhinelander, WI, you can go on a guided tour around the Rhinelander Historical Society.
The Historical Society kicked off as a charitable organization in 1991 with the simple goal of teaching the city's culture, heritage, and history to the public.
The Walking, Ghost, and Architecture tours are some of the insightful walks offered by the Rhinelander Historical Society.
Seize the opportunity to visit some of the city's most important and historical sites while on tours led by guides who are knowledgeable of the area.
It is advisable to visit this location first before you continue to explore the rest of the city, as the knowledge you will acquire on their tours will enhance your entire experience of Rhinelander, WI.
Address: 9 S Pelham St, Rhinelander, WI 54501, USA
6. Northwoods Zip Line
While in the Northwoods area, there is nothing more thrilling than exploring from an aerial perspective while on the Zipline.
The Zipline in the Northwoods area is the largest, traveling the longest distance in Wisconsin. It is a unique way to explore the woodland from a different viewpoint.
The Zipline will allow you to glide through the forest canopy at a speed that thrills you but is slow enough for you to enjoy the beautiful scenery of the forest the way birds do.
Aside from going on the Zipline, you can also engage in other activities such as Argo ATV, kayaking (river adventures), and aerial trekking.
Safely traversing and exploring the woodlands of Oneida County through ziplines is a thrilling experience.
Address: 7849 US-51, Minocqua, WI 54548, USA
7. Rhinelander Riverwalk
Are you looking for what to do in Rhinelander, WI? Explore and catch all the details of the stunning Wisconsin River via the picturesque Rhinelander Riverwalk trail.
You will be left astonished by the views of the flowing water body guided by short green bushes and colorful shrubs and trees near the river banks when you go on a hiking trip.
The area also has a band shell used in the summer for hosting music festivals and concerts on Wednesday evenings, so if you would like to catch a show, visit then.
The concerts will keep you entertained while you feed your eyes on the astounding natural scenery.
If you want to explore further, you can tread on some sidewalks and footpaths leading to the downtown business site.
Address: 450 W Kemp St Rhinelander, WI 54501, USA
8. Almon County Park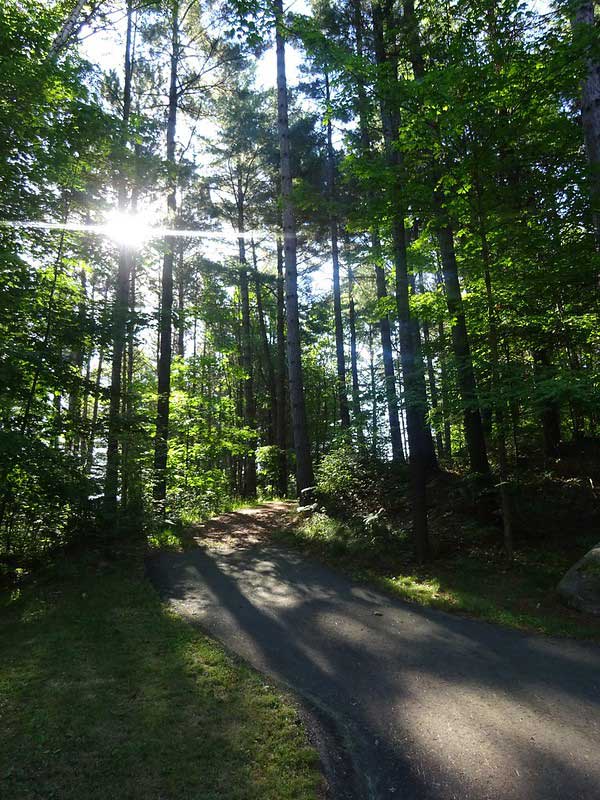 Are you looking for what to do in Rhinelander, WI, after an eventful day? Visit Almon County Park to unwind and for a rejuvenating experience.
Among the day-use recreational facilities under the management of the Oneida County Forestry Department, Almon County Park is the biggest and busiest.
The 80-acre Country Park features a boardwalk across a bog in the north, forest paths through mature mixed hardwoods, and a lakefront route.
A picnic area, bathrooms, and swimming beach are beside designated parking lots. The brand-new 18-hole disc golf course is busy throughout the year.
Address: 5340 Hixon Lake Rd Rhinelander, WI 54501, United States
Are you planning a road trip to Wisconsin? here is a guide on things to do in Port Washington, and things to do in Racine for a fun trip.
9. Northwoods Children's Museum
Take your kids to the Northwoods Children's Museum for a memorable experience.
The Northwoods Children's Museum is a hands-on kid's museum featuring exciting exhibits, plays, and fun.
The Museum, situated on Eagle River along West Division Street, offers various hands-on artifacts to enlighten and entertain all kids.
The 24 hands-on educational exhibits in the display area will help your kids to cultivate life-long prowesses to have an unforgettable experience with family.
The Museum also has a Toy Store where you can shop from a collection of books, toys, and games as souvenirs to take home.
This kids' interactive Museum is an ideal location to visit with your kids for an educational yet enjoyable weekend.
Address: 346 W Division St, Eagle River, WI 54521, USA
10. Rhinelander Brewery Taproom & Gift Shop
After being closed for 50 years, the Rhinelander Brewery Taproom & Gift Shop is back with its signature craft beers.
The Brewery is a must-see location in the area. You can quickly see ten craft beers when you enter the place and witness the processes involved in crafting beer.
Additionally, the Brewery has a gift shop where you can buy the renowned Rhinelander "Shorty" bottles to take home to share with friends.
Craft beer is also available in growlers, cans, and bottles. Additionally, excursions and tastings are offered.
Don't forget to visit this Brewery because their friendly staff will gladly throw a quick history lesson on Rhinelander brewing.
Address: 43 S Brown St, Rhinelander, WI 54501, USA
11. Eagle Falls Adventure Golf & Laser Tag
Sited in the Eagle River area is the Eagle Fall Adventure Golf & Laser Tag, the ideal place for family or group fun that boasts a thrilling laser tag battleground and a mini-golf course.
The golf course has a natural setting with a fishing cottage, fishing dock, and spa shop as themes.
In addition, ponds, fountains, and waterfalls enhance the course's natural splendor and provide a conducive atmosphere for a good game in the summer heat.
You and your loved ones will have a great time at the indoor laser tag arena, which has numerous levels with a Northwoods theme.
Enjoy a game of mini-golf while taking in the breathtaking vistas of the Wisconsin River, or challenge loved ones, friends, or coworkers in the laser tag battle arena.
The Eagle Falls Adventure Golf & Laser Tag is sure to be a joy regardless of how old you are.
Address: 1040 E Pine St, Eagle River, WI 54521, United States
12. The Pioneer Park Historical Complex
As a visitor, a basic knowledge of your chosen destination is essential for better exploration; visit the Pioneer Park Historical Complex to acquire this knowledge.
This Historical Complex features a school Museum, a Soo line storage, Conservation Corps Museum, a railroad display model, and the Rhinelander Logging museum.
The city is well known for its logging industry, which thrived in the 19th century, which you can learn about at this museum.
Additionally, you will discover a mimic of a lumberjack camp from 1870, some original lumberjack equipment, and other relics from the city's past.
If you are a history enthusiast, visiting the Pioneer Park Historical Complex will be an excellent addition to your itinerary.
Address: Martin Lynch Dr, Rhinelander, WI 54501, United States
13. Historic Downtown
One of the best places to visit in Rhinelander, WI, is the Historic Downtown.
Historic Downtown features many restaurants, shops, and other establishments that have been operating for decades.
Historic Downtown is also home to the giant Hodag Statue, among many others you will see while touring the city.
While you are in the Downtown area, you can have a look at historic structures like the Rhinelander City Hall.
Head to the historic downtown area if you are looking for a place to go shopping or engage in business-related activities while in Rhinelander, WI.
Address. 30 W Davenport St, Rhinelander, WI 54501, United States
14. Rhinelander's Art Scene at Artstart Inc
The body committed to promoting artists and arts in general in Rhinelander and Northwoods is known as Artstart, Inc.
The historic Federal Building in the heart of Rhinelander is home to the organization's headquarters.
They succeeded in transforming the location into a local hub for arts and culture with the aid of indigenous artists and tutors.
Artstart Inc uses informative programs as a medium to promote and expand the Rhinelander art scene by educating tourists about the local artists and arts.
Additionally, they provide various services, including art lessons, exhibits, galleries, performance venues, and more.
If you are an art enthusiast, visiting Rhinelander's Art Scene would be an ideal addition to your list of top things to do in Rhinelander, WI.
Address: 68 S Stevens St, Rhinelander, WI 54501, United States
15. Oneida County Courthouse
During your tour of the city, please stop by the Oneida County Courthouse to see its architectural splendor.
The Courthouse is a historic structure with outstanding elements, such as its large Tiffany Glass dome that catches the attention of all who visit the area.
The design displayed on this structure is on a whole other level; the details on every corner are outstanding, making it a must-see.
If you love marvelous architecture, you will love the Oneida County Courthouse.
The Courthouse is only closed on Saturdays and Sundays, so feel free to visit during the weekdays. Their staff is more than willing to give you a tour of the area.
Address: 1 S Oneida Ave, Rhinelander, WI 54501, USA
Planning a trip to Wisconsin road trip, don't miss our checklist of fun things to do in Eagle River, things to do in Bayfield, and fun things to do in Fond du Lac.
16. Kovac Planetarium
Sited on the outskirts of Rhinelander, WI, is the Kovac Planetarium, only a 25-minute drive from the city in northern Wisconsin's woods.
The Koba Planetarium is considered a gem in Wisconsin, and a symbol of resilience as Frank Kovac single-handedly built it in 10 years without the help of a blueprint.
The Kovac Planetarium holds the record for being the biggest mechanical globe Planetarium on the planet.
This famous globe is tilted to an angle of 45 degrees to align with the latitude of its actual location, and the stars were all hand-painted.
To be sure of getting a seat, it is best if you call to make a reservation because the seats within the planetarium are limited for each show which lasts an hour.
The experience you get inside the planetarium while listening to its construction process, combined with the beautiful galaxies and stars displayed, will be worth your while and the entrance fee.
Address: 2392 Mud Creek Rd, Rhinelander, WI 54501, United States
17. Hawk's Nest Canoe Outfitters
Explore the Wisconsin River on a canoe with Hawk's Nest Canoe Outfitters for an adventurous experience.
Hawk's Nest Canoe Outfitters offers a pro shop where you can rent Canoes and other water adventure gear to enable you to take on the Wisconsin River and other waters in Northwoods.
If you are not up for the exercise of paddling a canoe, you can also relax on a boat ride with a tour guide while learning about the area.
And if you are up for a more subtle adventure, the establishment also has a campground for camping trips.
Other services provided by the Hawk's Nest Canoe Outfitters include complete outfitting, fishing, shuttle services, canoe camping, and overnight trips.
Address: 1761 Old Hwy C, Saint Germain, WI 54558, USA
18. Nick's Hodag Lanes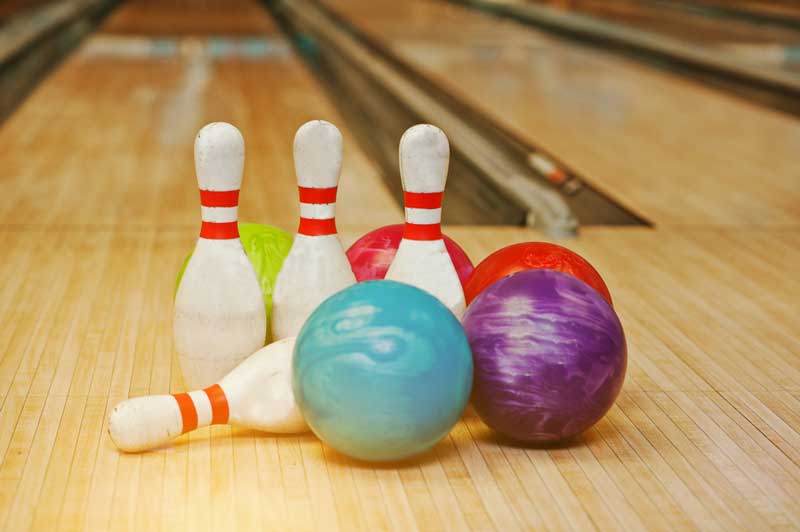 Going bowling with your significant other at Nick's Hodag Lanes in Rhinelander is perfect for a romantic date.
Nick's Hodag Lanes boasts 20 lanes, so you can almost always get a lane to yourself when you get there.
Depending on how much time you want to spend in Rhinelander, you can also register in the bowling leagues organized by this magnificent bowling alley.
Additionally, the facility features a stocked service bar and a steakhouse so that you can help yourself to a treat before or after bowling.
All bowlers are welcome to play at Nick's Hodag Lanes regardless of their skill level. The bowling alley is a neutral ground to loosen up after visiting some of the city's site attractions.
Address: 1843 N Stevens St, Rhinelander, WI 54501, USA
19. Fishers Resort, Bar and Grill
Fisher's Resort, Bar, and Grill is a group-friendly retreat on George Lake featuring six newly renovated rooms and two cottages with a lovely view of Lake George.
Seated in the center of the Northwoods, the Resort is an ideal location for reunions, anniversaries, and recreation.
The Resort has beautiful natural and artificial scenery that is the perfect background for family photographs to capture happy moments on your family vacation trip.
The establishment is renowned for its homestyle pizzas, roasted chicken, appetizers, delectable sandwiches, and tasty cocktails.
Additionally, you can make reservations for a unique table if you plan a feast with friends. The retreat provides outdoor seating with stunning lake views.
Aside from the specials, you can also check the menu to see more delicious options which you might prefer.
Address:4225 W Lake George Rd, Rhinelander, WI 54501, USA
20. "Celebrating Rhinelander's Industry" Mural
The enormous " Celebrating Rhinelander's Industry" observes a festival for the town's comprehensive industrial history.
Alicia Rheal, an indigenous Wisconsin artist, created a marvelous work of art that stands 12 ft tall and 53 ft wide.
The Mural, located on Davenport Street in the center of Rhinelander's downtown area, features the founders of Rhinelanders industries in different scenes.
The painting begins with the origin of Rhinelanders first logging industry by Anderson Brow in collision with the 1886 invention of the local railroad.
The massive painting depicts 24 founders and their businesses that contributed to shaping the city into its present splendor.
The Mural is probably the biggest you will ever see in your life as it covers the west side exterior wall of the AirPro Fan, the principal office of the Blower Company's structure.
If you are Artistically inclined, ensure you see the "Celebrating Rhinelander's Industry" Mural.
Address: Davenport St, Rhinelander, WI 54501, United States
21. Camp 10 Ski Area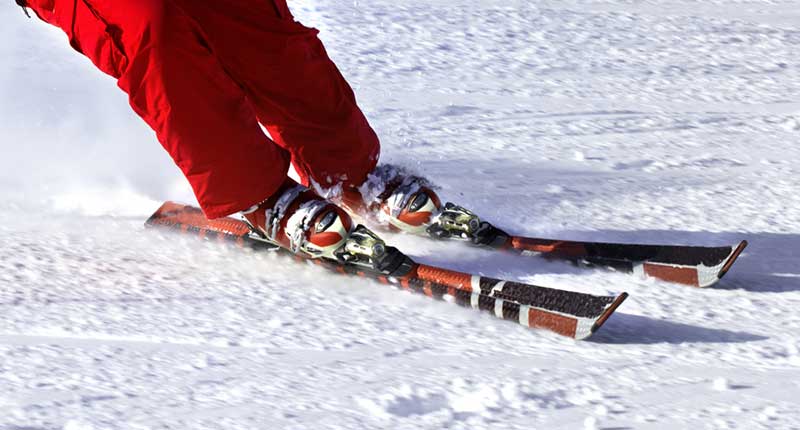 Camp 10 is a typical downhill ski site that provides a family-friendly skiing experience only 10 miles away in the southwest direction from Rhinelander, Wi.
This Ski site boasts snowshoe and snowboard rentals, T-bar lifts, beginner tow rope, a chairlift, 15 stunning downhill runs, nighttime snowboarding, and skiing.
Camp 10 is the ideal place to learn skiing and snowboarding as the facility has instructors and a school where skiers of different skill levels can learn or improve their abilities.
The facility has a canteen, so you do not have to leave the premises for food or worry about bringing your own.
You probably wonder if you must wait for it to snow in Oneida County before visiting; the answer is no.
The facility produces snow through artificial means to ensure you can go skiing or snowboarding whenever you visit the city.
Address: 1604 Camp 10 Rd. Rhinelander, WI 54501, USA
22. Hodag Farmers' Market
The Hodag Farmers' Market, since its establishment in 1995, has been of excellent service to visitors/ tourists, and locals alike.
You can find the market in the Historic Pioneer Park, where you can purchase goods produced in Rhinelander, such as honey, baked foods, syrup, vegetables, fruits, and other grocery items.
Shopping at this market is among the best things to do in Rhinelander, WI, to connect with the indigenous and better understand the town's culture.
Are you searching for a different kind of shopping experience? If yes, make a stop at the Hodag Farmers' Market.
The Hodag Farmers Market is usually available from June to mid-October from 8 am to 1 pm on Saturdays.
Address: Oneida Ave, Rhinelander, WI, 54501 USA
23. Pat's Tavern & Grill
Pat's Tavern & Grill, founded by Pat Deau, is the go-to place if you are looking for a neat spot to enjoy delectable meals.
The family-owned and run business has lasted generations from the first owners, Pat and Grace, down to its current owners Dennis and his wife, Pam.
Pat's Tavern & Grill serves traditional Wisconsin meal specials such as the triple F "Friday Fish Fry" and deep-fried cheese curds, as well as daily specials like the famous tacos, which are a must-try.
Additionally, Pat's Tavern & Grill offers a lovely street view, large glazed windows, and a full bar of delicious cold beers. In summer, they host the most extensive beer garden in the city.
You can make reservations for seating to accommodate your friends and family if you want to use the place as a venue for a small celebration.
Address: 70 S, N Brown St, Rhinelander, WI 54501, United States
24. Hodag Park
Hodag Park occupies a large portion of the shore of Book Lake, also known as the Wisconsin River. The Park is a popular attraction in Rhinelander as a result of the many fun activities it offers.
It is open to the entire public and to people of all ages. The Hodag Water Ski Shows are held in the park, including the July Fourth fireworks celebration, which is held each year.
The Park also houses a public beach, a spacious boat landing, and three baseball diamonds. Other fun amenities in the park include a playground for children, a tennis court area, and a few pavilions that can be utilized for your private events.
Picnicking is another popular activity in Hodag Park because it is beside the waterway. It is also a perfect place to enjoy views of the sunset.
Address: 509 Hodag Park Dr, Rhinelander, WI 54501, USA
25. Hanson's Garden Village
Hanson's Garden Village has been operating since 1985. It has become Northwoods' finest retail greenhouse, garden center, and nursery.
This retail greenhouse is the largest you can find in the area. It has annual bedding plants, vegetables, hanging baskets, perennials, shrubs, trees, herbs, and plants native to Northwood.
They also have various types of fruits in pots and bare root plants with pumpkins, black currants, Aronia, and U-Pick Strawberries.
Other exciting features of this garden center are that they offer growing supplies, seeds, mulches, garden decoration, and many others.
They also hold events and classes for the entire season and fall family activities. The greenhouse is available for visitations from the beginning of spring till fall.
Address: 2660 County Rd G, Rhinelander, WI 54501, USA
26. Northwood Golf Club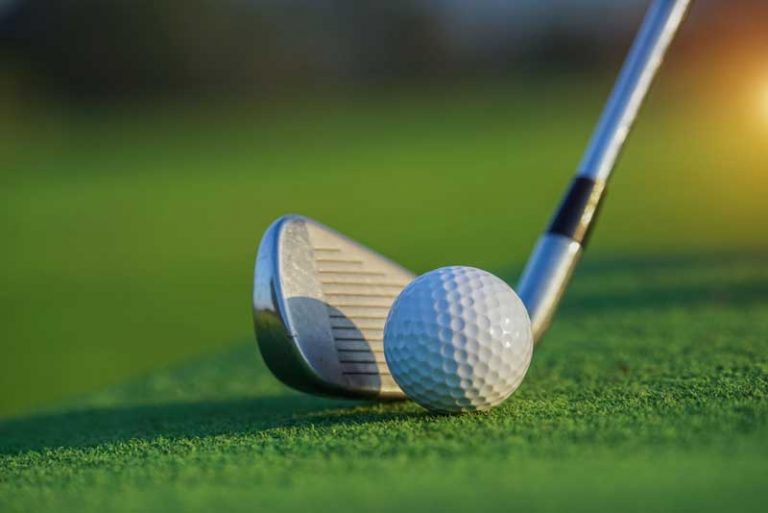 One of the best ways to enjoy your vacation in the Rhinelander is to go golfing at the Northwood Golf Club. It is a scenic 18-hole public golf course that offers visitors an incredible golfing experience.
Architect Don Herfort designed the course. Mr. Herfort utilized the natural features of this area, such as the dense forests, undulating hills, and ancient rock, to create a fantastic golf course.
Northwood Golf Club is open to the general public. It is a challenging golf layout but still fun and perfect for all skill-level types of golf players. The golf course is well maintained, with its fairways and putting green.
The golf facility features a full-service clubhouse, including a bar and restaurant. They also have a robust schedule of golfing activities in summer, such as golf leagues, social events, golf lessons, and junior events.
Address: 3131 Golf Course Rd, Rhinelander, WI 54501, USA
Enjoy more time in Wisconsin; check out our list of things to do in Prairie du Chien, things to do in Stevens Point, and things to do in Waukesha for a memorable vacation.
Plan Your Trip to Rhinelander
Your impression of Rhinelander will change after you explore its many attractions.
It would not be easy to engage in all the fun and entertaining activities in Rhinelander in a single trip; however, with a well-planned schedule, you can get the best experience.
Start preparing for a fun-filled time in Rhinelander; the city offers nothing but a fun experience.