In search of the best and fun things to do in Racine, WI?
Racine is an old-fashioned but charming city in Wisconsin situated along the shores of Lake Michigan. It is the county seat of Racine County, having a population of 76,893 as of the 2020 census.
This city houses the highest number of Danes in North America after Greenland. Racine has numerous attractions on the National Register of Historic Places, making it a thrilling location to visit.
It additionally features splendid perspectives of Lake Michigan and Root River, which is best for tourists who need a serene retreat close to nature.
If you are fond of outstanding architecture, you will enjoy walking through the Wingspread Retreat & Executive Conference Center and the Racine Masonic Center.
The Wind Point Lighthouse and Racine Heritage Museum are Historical monuments that boast outstanding sights to explore.
Are you planning an exploration of Racine? Here are the top things to do in Racine, WI.
Things to Do in Racine, WI
1. Reefpoint Marina
Take a stroll with your family around Reefpoint Marina and enjoy Lake Michigan's stunning views, canoes, and boats.
While at Reefpoint Marina, you can get ice cream from a tiny shop close to the Marina while you enjoy the fresh air and stunning blue sky.
If you like to travel in elegance, you don't have to worry about where to park your yacht, as there is room for boats of all sizes and types at the Marina's docks.
You should grab a meal from one of the lakeside restaurants with your loved ones to make the most of your visit here,
If you wish to stay longer, Reefpoint Marina offers picnic tables you can utilize with your loved ones.
Address: 2 Christopher Columbus Causeway, Racine, WI 53403, USA
2. Wind Point Lighthouse
Topping the list of the best things to do in Racine, WI, is a tour of the Wind Point Lighthouse. It is worth seeing because it is the oldest historic landmark and the tallest functioning lighthouse.
You can discover more about the history of this Lighthouse, built in 1880, by scheduling a visit. There's a private group tour option on the Lighthouse website for people who want to tour it with their family or friends.
Wind Point Lighthouse is a splendid destination for families who want to spend quality time together while taking in the outdoors.
Make sure to visit the park grounds, the beach area, and the lovely landscape with benches and picnic tables while at the Lighthouse.
The environment is suitable for taking good photographs; however, for photos taken for commercial use, you will need to get a permit first.
Address: 4725 Lighthouse Dr, Racine, WI 53402, USA
3. Racine Zoological Gardens
Racine Zoological Gardens or Racine Zoo is one of the best places to visit in Racine, WI, if you like animals.
The Zoo, situated in a 28-acre park on the coast of Lake Michigan, offers visitors a variety of events in addition to its collection of animals.
Wisconsin is home to more than 100 species of animals, which can be found in the Racine Zoological Garden.
Kids love the hands-on discovery center and the children's Zoo, particularly the buildings devoted to amphibians and reptiles.
You can attend events like Racine Zoo Garden: Beer and Food, Winter Picnic in a Snow Globe, and Music at the Zoo.
To ensure you visit at the right time, check the Zoo's website to view the timetables for these activities.
This place is perfect for families, couples, and lone tourists because there are so many activities to do and explore here.
Address: 2131 N Main Street, Racine, WI 53402, USA
4. Wingspread Retreat & Executive Conference Center
Wingspread Retreat & Executive Conference Center is among the locations in Racine that will fascinate visitors who enjoy viewing finely constructed structures with outstanding architecture.
The attraction's elegant and refined appearance results from its building materials, a composition of bricks, colored cypress, stucco, and limestone.
Wingspread, occupying 36 acres, is a well-liked destination for tourists worldwide since it offers distinctive elements that make exploring fun.
To make your visit even more fascinating, take a closer look at the building's intriguing features, like the crow's nest and the 30-foot-high chimney.
You'll be delighted to know that you can take a tour to see the establishment's bronze sculptures and other works of art, especially if you are an art enthusiast.
Touring the Wingspread Retreat & Executive Conference Center is among the best things to do in Racine, WI. Visit this well know landmark to discover why it is among the region's most magnificent structures.
Address: 33 E 4 Mile Rd, Wind Point, WI 53402, USA
5. River Bend Nature Center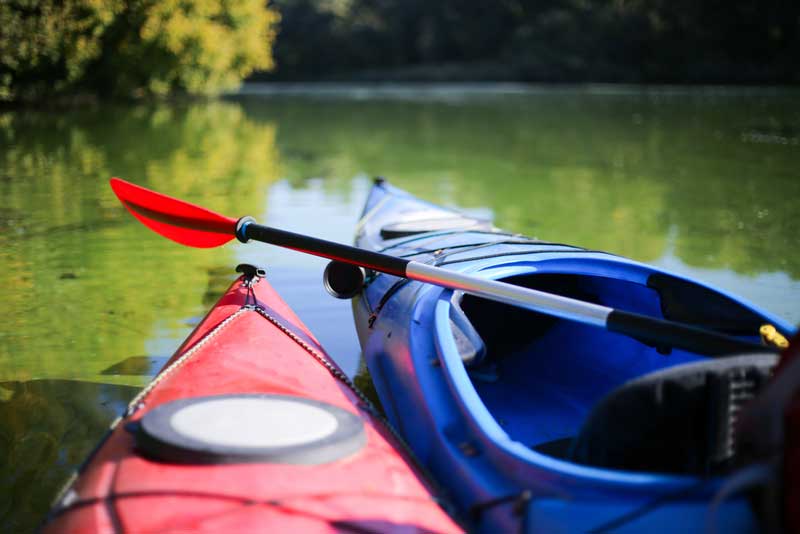 Going to River Bend Nature Center to experience the peace that being in nature gives while watching the Root River flow is a fantastic idea for tourists who wish to enjoy the outdoors.
The Center, encompassing 80 acres, is perfect for outdoor leisure. Enjoy the clean air and the stunning vistas of the grassy fields, ponds, and trees.
The facility offers boats and kayaks for rent to those who love water adventures. Going on the boat rides at River Bend nature center is among the fun things to do in Racine, WI.
There are cross-country and snowshoe rentals at the Center if you are planning your vacation for the winter season.
Address: 3600 N Green Bay Rd, Racine, WI 53404, USA
6. Seven Keys to Escape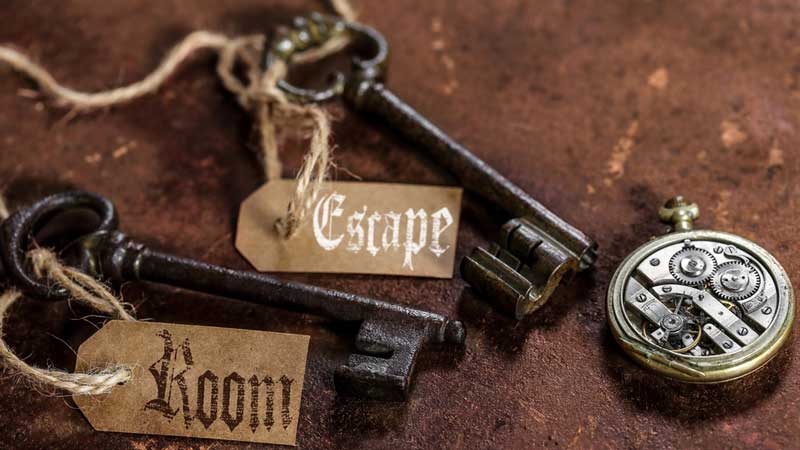 Visit Seven Keys to Escape and solve the mysteries it offers with your friends and family.
Seven Keys to Escape is the ideal location to go with your loved ones if you're seeking a fun indoor activity that requires multiple participants.
Bring out your inner detective as you gather information, work puzzles, and search for keys to unlock a room.
Seven Keys to Escape, in contrast to other escape rooms, offers more imaginative, complex, and low-tech rooms so that you and your friends can have a great time collaborating to solve mysteries.
At Seven Keys to Escape, there's a room designed to allow dinosaur fans to look into the stolen fossils in the Racine Dinosaur Museum.
Remember to wear suitable clothes to enable you to move freely around the room when you visit to guarantee maximum fun.
Address: 606 College Ave, Racine, WI 53403, USA
7. Eco Justice Center
Explore Eco Justice Center if you want to make a difference by participating in activities that safeguard and preserve the environment, flora, and animals.
Eco Justice Center offers a range of activities geared toward educating its visitors about easy living, sustainability, animal care, and organic gardening.
You may discover how alpaca fiber is used for weaving, felting, spinning, and knitting here.
Additionally, you can observe how the droppings from the goats, alpacas, and chickens are composited and then used in the organic gardens.
Don't pass up the chance to learn about the Center's sustainable energy features, including geothermal heating and cooling, solar electricity, and solar hot water.
For individuals who feel more comfortable exploring by themselves, the Center offers self-guiding tour booklets on the premises. Summer camp programs are also available for people of all ages.
Address: 7133 Michna Rd, Racine, WI 53402, USA
8. Racine Theatre Guild
Racine Theatre Guild offers various live performances, such as musicals, stage plays, and comedies.
This community Theater is run by volunteers. The Theatre is well kept, and the seats are cozy so visitors will have a fantastic time here. Tickets are moderately priced and can be purchased online and at the theater.
This destination is the place to be if you're seeking outstanding theatrical performances that won't break the bank.
They provide Theater programs for children and adults, so if you've always wanted to perform on stage, this could be a terrific chance to master the fundamentals of this art.
Address: 2519 Northwestern Ave, Racine, WI 53404, USA
Are you planning a road trip to Wisconsin? here is a guide on things to do in Eagle River, things to do in Waukesha, and things to do in Prairie du Chien for a fun trip.
9. Breeze Sailing LLC
Explore Michigan Lake by booking a boat trip with Breeze Sailing LL if you're searching for what to do in Racine, WI, with your friends or family.
Breeze Sailing LLC is a family-run establishment that offers a 2hrs boat trip around Lake Michigan for a small fee.
The trips are ideal for novice and senior sailors. The trip offers a different view of Racine and, on days with a more transparent atmosphere, a view of neighboring cities like Kenosha and Milwaukee.
The trips are safe, as passengers/ tourists are briefed on safety protocols before heading out into the open waters.
Whether for adventures or relaxation, the boat rides will satisfy your needs.
Address: 2 Christopher Columbus Blvd, Racine, WI 53403, USA
10. North Beach Park
If your goal is to relax and unwind on your vacation trip, a visit to North Beach Park, Racine, WI, is worth adding to your list of fun things to do in Racine, WI.
A day at the beach, especially when the weather is excellent, is one of the best ways to spend a day outside in Racine, WI.
It would be best if you went to North Beach Park to relax and unwind while listening to the soothing sounds of the waves smashing on the shore.
If you are with family, you can go for a rejuvenating swim together or engage in fun activities like biking or beach volleyball.
You can have a picnic with the entire group here if you're searching for more tranquil beach activity.
Address: 100 Kewaunee Street, Racine, WI 53403, USA
11. Hot Shop Glass Studio & Gallery
Are you seeking to learn something new while away on your vacation trip? Visit the Hot Shop Glass Studio and Gallery in Racine, WI.
Sign up for a session at Hot Shop Glass Studio & Gallery to learn glass blowing and fusing and other basic tricks used to achieve different glass shapes.
You are welcome to phone the studio whenever you are in Racine to set up a class. You don't need to be an expert to enroll in a lesson here.
You can visit the studio to observe some artists and purchase artwork if your schedule is too tight to sign up for a class.
Tourists searching for unique presents can purchase glassware at Hot Shop Glass Studio and Gallery.
Address: 239 Wisconsin Ave, Racine, WI 53403, USA
12. Racine Masonic Center
In 1856, the architecturally gorgeous Henry S. Durand Mansion was erected. Ever since its construction, the building has been a significant local landmark. In 1921, it became the Racine Masonic Center.
It is difficult to miss this mansion in downtown Racine due to its stunning architecture and size.
Travel back in time as you explore the Center's numerous rooms and awe at antique furnishings and decor from earlier eras.
This beautiful landmark is also a fantastic location to take into account for individuals who are seeking a venue to hold various events.
You don't need to worry about space because there are ample parking spaces nearby if you're arriving at the facility in a private vehicle.
Address:1012 Main St, Racine, WI 53403, USA
13. Racine Heritage Museum
Racine Heritage Museum
, one of Racine's historic structures, served as a public library from 1904 to 1958. Visitors can now learn more about the city's history by visiting the exhibitions featured in this structure.
You will undoubtedly be fascinated during your stay because there are many fascinating things to view here, including a real mummy.
When you visit the Museum, you can discover many hidden facts about Racine, such as how the city was once a global leader in the automobile industry.
Additionally, they frequently alter their exhibits to keep visitors fascinated each time they visit the Museum. The Museum does not charge an entrance fee, but you are welcome to make donations.
Address: 701 Main St, Racine, WI 53403, USA
14. Meli Cafe – Pancake House and Restaurant
Until you eat breakfast at Meli Cafe – Pancake House and Restaurant, you might think there is nothing special about pancakes. Meli is the Greek word for honey.
For a brief time every morning, the famous Loukoumades, little honey-glazed donut delicacies dusted with cinnamon, are offered.
Pancakes, wraps, and creps are the café's specialty foods. In addition, they provide Mexican meals, burgers, skillets, and scramblers.
The establishment provides a variety of smoothies, coffee, and freshly squeezed orange juice. One dessert option is banana blended with strawberries, walnuts, and fresh cream.
Many visitors have reviewed how eating breakfast at this Restaurant was among the most enjoyable experience in Racine, WI.
Address: 1158 Prairie Drive, Racine, WI 53406, USA.
15. Root River Environmental Education Community Center
Are you wondering what to do in Racine, WI? Why not go kayaking at Root River Environmental Education Community Center, especially if you want something adventurous for your family?
You can also take a stroll with your kids and enjoy the fresh air and views of the beautiful Root River.
The Center is a fantastic place to go if you want to spend your day in a rejuvenating environment. You can rent a canoe or kayak here and explore the river for a more exciting day; the rental prices are reasonable.
Few people visit, so you won't be swamped by large crowds here, making it ideal for a private family getaway.
Address: 1301 W 6th St, Racine, WI 53404, USA
Planning a trip to Wisconsin road trip, don't miss our checklist of fun things to do in Ashland, things to do in Bayfield, and fun things to do in Fond du Lac.
16. Racine Symphony Orchestra
A visit to RSO, Racine Symphony Orchestra, is a worthwhile venture if you are a classical music lover.
The Racine Symphony Orchestra was established in 1932 by Fredrick Schulte to educate, enrich, and entertain the community with music.
The establishment organizes events, offering spectacular music to the people of Racine, Wisconsin, every season, so you will likely catch a performance whenever you visit.
Racine Symphony Orchestra is among Wisconsin's oldest classical orchestras and has been in continuous operation for almost a century.
Visitors and locals are welcome to make free-will donations to help RSO continue the excellent work of making Racine vibrant all year round.
Address: 2 Christopher Columbus Blvd, Racine, WI 53403, USA
17. Factory of Fear
If you are a fan of horror movies or prefer a more extreme adventure, advance to the Factory of Fear Courses in Racine, WI.
Factory of Fear is an entertainment haunted house geared towards bringing your fears to reality; fortunately, it's not real.
All kinds of monsters, ranging from psychopaths to zombies and aliens, are featured at the Factory of Fear.
There is a second scare course called Blind madness, where participants have to feel their way through a dark maze that leads to a path with nightmare creatures before reaching the finish point.
For folks who have always imagined the outbreak of a zombie apocalypse, Factory of Fear provides the experience via its newly installed zombie laser tag adventure, "Zombie Massacre."
This zombie course is equipped with weapons and supplies needed for your survival. Participants are grouped in teams in a competition to observe which will be the last group standing.
Address: 615 S Marquette St, Racine, WI 53403, United States
18. The Ivanhoe Pub and Eatery
The history of the Ivanhoe building has been rocky; however, it succeeded after overcoming several obstacles. It began as a pub in the hospitality sector in 1891.
Barney Richter, A prizefighter from sunny California, called Barney Richter bought the business in the late 1920s and undertook numerous renovations.
He received antique lamps from the 1800s for the third official inauguration of his Restaurant. When the building's current owner repaired the lamps in 2002, he added them to the decor.
There are spontaneous piano music gatherings at the pub on special occasions. Lunch, dinner, and 110 whiskeys are available at the pub.
Address: 231 Main St, Racine, Wisconsin, USA
19. Racine Art Museum
Visit the Racine Art Museum to feed your eyes with various arts. This Museum is one of the best places to visit in Racine, WI if you are an art enthusiast.
The Racine Art Museum is home to North America's most extensive collection of modern crafts. More than 9,500 items made by nationally and internationally renowned artists are displayed in the exhibition area.
A trip to this Museum is always thrilling since many exciting items are on display, including jewelry, modern teapots, unique mugs, and prints.
You may also participate in some engaging, hands-on learning opportunities that guarantee an exciting time at the Museum.
So, take advantage of this opportunity whether you enjoy learning while having fun or want to explore some fantastic art collections.
Address: 441 Main St, Racine, WI 53403, USA
20. Wells Brothers Italian Restaurant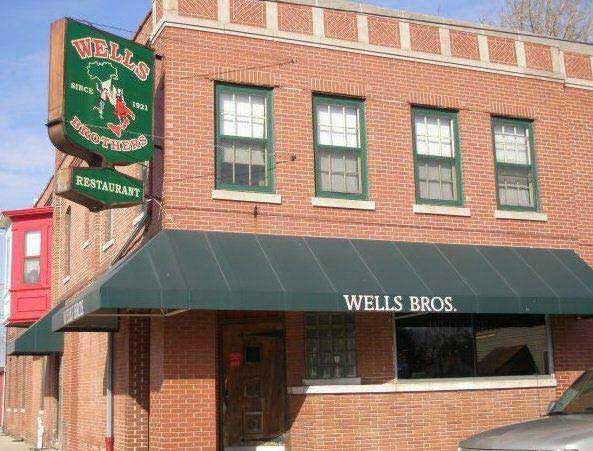 Have you always wanted to try an Italian dish? If yes, a visit to Wells Brothers Italian Restaurant should be on your checklist of the top things to do in Racine, WI.
Wells Brothers Italian Restaurant is one of the best dining establishments in Racine that you should not miss. It is a famous pizza parlor and bar, serving thin-crusted pies since 1921.
The Restaurant makes its sauces from the best and freshest ingredients, ensuring that the pizza always tastes fantastic.
They make their pizza crusts to guarantee that the pizza served is always of the highest caliber. Additionally, food portions are generous and affordable; it's understandable why the Wells Brothers Italian Restaurant has been in business for a century.
So, visit this Restaurant for delectable meals with your family in a warm and welcoming environment.
Address: 2148 Mead St, Mt Pleasant, WI 53403, USA
21. SC Johnson Headquarters.
The only operational corporate headquarters designed by Frank Lloyd Wright is the headquarters of SC Johnson.
Visitors are always welcome to visit SC Johnson, whether you are a fan of the works of Frank Lloyd Wright, a lover of unusual airplanes, or adore household products.
Free tours of the SC Johnson headquarters are available to the public, offering several perspectives of the building's design inspiration.
The Frank Lloyd Wright-designed Administration Building, the SC Johnson Gallery, the acclaimed Foster, Partners-designed Fortaleza Hall, and more are just a few inspirational architectures on display at the Headquarters.
The SC Johnson Research Tower, one of the tallest structures ever erected on a cantilever principle, is another landmark of the SC John Headquarters.
Every tour includes a stop at The Lily Pad gift shop so you can purchase something to keep as a reminder of your visit.
Address: 1525 Howe Street; Racine, WI, USA
22. O&H Danish Bakery
Four generations of a family have owned and operated this Bakery. Christian Olesen opened the Bakery after noticing they couldn't find authentic Danish pastries.
The O&H Danish Bakery, over 60 years now, still specializes in the kringle, a Danish pretzel that can be stuffed, sweet or salty.
Kringles come in more than 20 different flavors, all on the menu. Additionally, layer cakes, Danish crown cakes, and Scandinavian bread are produced by the Bakery.
Visitors are welcome to see this historic Bakery and try out the different flavors of kringles on the menu.
The establishment has grown so big that products are still being transported across the country despite having five stores in the Racine Region.
Address: 5910 Washington Avenue, Racine, WI 53406, USA.
23. Georgie Porgie – Burgers and Custard
Georgie Porgie – Burgers and Custard in Racine, WI, s worth checking out if you are a fan of fast food.
In his initial establishment, George Liapis served ice custard and sandwiches. There are currently two additional locations, one in Oak Creek and the other in Mt. Pleasant.
The menu has expanded to offer various burgers and different desserts. A selection of 25 toppings is blended with the classic custard.
The renowned custard flavors are shown in a three-day flavor prediction.
Address: 5502 Washington Ave, Racine, WI 53406-4093, USA
24. Yoga Roots Racine
Attending a yoga session at Yoga Roots Racine is recommended for visitors to help them achieve mental balance while exploring Racine.
Every skill level will find a yoga session that suits them, thanks to various instructors, time slots, and classes.
The establishment offers vinyasa flow, mild chair yoga, pilates, core fusion, fundamentals, and more, which is why people adore them. However, it's advised you register online before coming to class.
You can participate in guided meditation sessions and restorative and aerial yoga. They also hold more intense workshops.
Address: 518 College Ave, Racine, WI 53403, USA
Enjoy more time in Wisconsin; check out our list of things to do in Baraboo, things to do in Stevens Point, and things to do in Superior for a memorable vacation.
Plan Your Trip to Racine
Racine is a cool tourist destination. It has several beautiful structures with incredible architecture and history.
Additionally, it provides a variety of leisure activities that visitors of any age can participate in, making it ideal for families. The city will leave you with thoughts of making a second visit.
Don't hesitate to visit.