Located on top of an old shield volcano, Rexburg is an active college town in Madison County, Idaho.
It is home to the Brigham Young University – the largest university in the state. This private institution is run by the Church of Jesus Christ of Latter-day Saints.
The majority of Rexburg residents worship at this church, so its little surprise that one of the main landmarks of the city is the impressive Rexburg Idaho Temple
The recreational opportunities and abundance of natural beauty make here a special travel option. You wouldn't fall short of things to do outside from the scenic Teton and Sawtooth mountain ranges to glassy lakes.
The Yellowstone National Park, local shops, museums, and plenty of art and cultural activities are among things to explore here.
Let's check out the best things to do in Rexburg, Idaho.
Things to Do in Rexburg
1. Check out the Striking Architecture of Rexburg Idaho Temple
There is an estimation of 95% of Rexburg's residents being members of the Church of Jesus Christ of Latter-day Saints. So it's just normal that the rather spectacular Rexburg Idaho Temple should be a center of attention for the city.
This landmark boasts the highest point in Rexburg and its shiny facade overplayed with white quartz makes it visible for miles along Highway 20.
The temple was dedicated in 2008, and that made Rexburg become the third city in Idaho with an LDS temple.
The 700 stained-glass window panes (many of them have wheat motifs marking the relevance of agriculture to the area). The interior fittings made of African wood and Israeli tiles are amongst what you'll appreciate about this building.
It would be best if you did not miss out on a visit to Rexburg Idaho Temple as it is one of the top attractions in Rexburg.
Address: 750 S 2nd E, Rexburg ID 83440-5404, United States
2. Kayak at Jefferson County Lake (Rigby Lake)
The Jefferson County Lake is a nice way to spend a sunny summer day in Rexburg. This natural lake is situated about 12 miles south of Rexburg.
Greeting you is attractive blue water, surrounded by beaches, hiking trails, grassy areas, and 50 campsites.
The floating dock and slide make the lake safe for swimming. You can rent kayaks and stand-up paddleboards from the shore too.
There are nice amenities at the campsites, including water, electric hookups, a children's playground, and tennis courts.
3. Feel Patriotic at the Legacy Flight Museum
Another important attraction in Rexburg is the Legacy Flight Museum, an impressive collection of historic aircraft and vehicles.
This museum is concealed in a hangar at Rexburg Madison County Airport and is open between Memorial Day and Labor Day (Monday to Saturday) and then on Saturdays for the remaining part of the year.
You would see a Grumman S-2 Tracker, a Boeing Stearman, a P-63 Kingcobra, and a Beechcraft Staggerwing, amongst others.
One exhibit that draws attention is a P-51 Mustang used by the local ace Roland R. Wright (1919-2015). This aircraft was dubbed a "Mormon Mustang" because of Wright's membership of the Church of Jesus Christ of Latter-day Saints.
Another highlight is Ole Yeller, a P-51D Mustang that was previously owned by another WWII pilot Bob Hoover (1922-2016).
The museum's Ford Mustang, Corvette Stingray, displays of equipment, flags, weapons, uniforms, and a small fleet of military vehicles are sure to keep auto enthusiasts in awe.
A visit to the Legacy Flight Museum is one of the best things to do in Rexburg, Idaho.
Address: 400 Airport Rd, Rexburg, ID 83440, United States
4. Ride the Teton Scenic Byway
Rexburg acts as a major route to a 70-mile scenic drive that guides visitors to the incredible Teton Range.
The Teton Range rises just over the state line in Wyoming, and exploring its byway is definitely among what to do in Rexburg for a fun time.
The Teton Scenic Byway starts from southeast of Rexburg in Swan Valley, grazing the westernmost spur of the Caribou-Targhee National Forest, and finally tracing the Teton Valley upriver from Rexburg.
While on this drive, you'll observe the spiky peak of the range dominating the eastern horizon far beyond a rustic topography of barley, potato and wheat fields.
You can also stretch your legs by taking a walk in quaint rural towns like Driggs, Victor, and Tetonia.
5. Visit the Yellowstone Bear World
If you are wondering what fun thing to do in Rexburg with kids, you should add Yellowstone Bear World to your bucket list.
This drive-through wildlife park is only a few minutes out of Rexburg and allows you to get close to the majestic wild species native to the Yellowstone region.
You will see Rocky Mountain elk, white-tail deer, moose, mule deer, Rocky Mountain goats, and of course, black bear and grizzlies all from the comfort of your vehicle.
There is a petting zoo with free-roaming farm animals, so you have the occasional opportunity of feeding deer fawns and elk calf.
There is also a small amusement park at Yellowstone Bear World, which has rides for younger children
Address: 6010 S 4300 W, Rexburg, ID 83440, United States.
6. Ski at the Kelly Canyon Ski Resort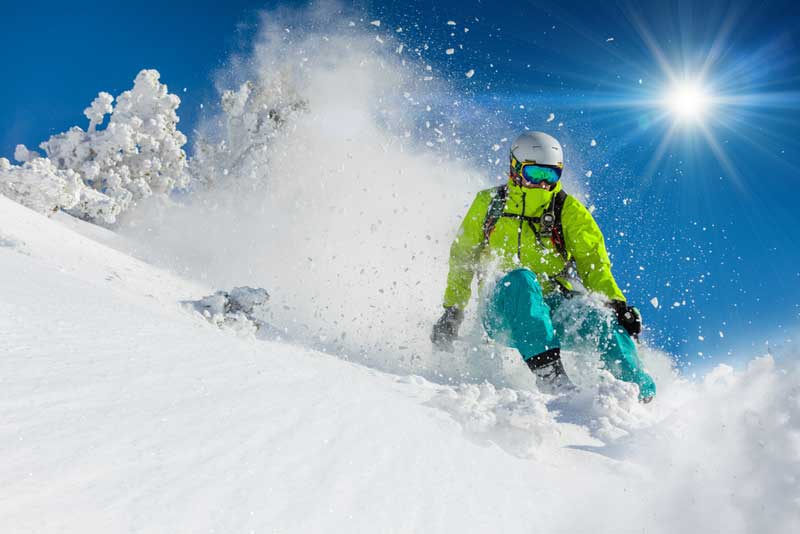 For some decent slopes for winter snowboarding and skiing experience, you would have to spare no more than half an hour.
It is worth the distance because the Targhee National Forest, located about 20 miles southeast of Rexburg, offers a pure class.
Kelly Canyon Ski Resort is a compact resort having 640 acres of slopes that drop 1,000 feet. Because it is a bantam resort, it is wise to come early in the day to avoid lift lines or come towards evening for night skiing.
The runs are fitting for skiers of any ability level, with 20% black diamond (most difficult), 45% blue square (more difficult), and 35% rated green circle (easiest).
There are also trails for snowshoeing and skiing, as well as cheap equipment rentals and good food.
7. Freak out with your friends at The Craze Fun Zone
One of the craziest and best places to spend a fun day in Rexburg is at The Craze Fun Zone. This adds to our list of top attractions in the city.
The Craze Fun Zone is situated in the old Idamont Hotel. It was formerly the biggest hotel between Canada and Salt Lake City.
Filled with plenty of fun activities, you would have a good time with your kids or even friends. Features include a large Lazer Tag arena, Arcade, miniature golf, and the Madd Hatter.
After you must have concluded a game at the Lost City, don't hesitate to sate your appetite at Madd Hatter with some pizza and soda.
The Craze Fun Zone is open Saturday – Sunday (11am – 10pm) and Monday – Friday (3pm – 10pm).
Address: 30 College Ave #101, Rexburg, ID 83440, United States
Are you visiting Florida and wondering what to do in this city? here is a guide on things to do in Gainesville , things to do in Tallahassee and fun things to do in Punta Gorda for a memorable vacation.
8. It's kids time at the Porter Park
Porter Park is the oldest park in Rexburg and takes up a whole block downtown. This park was landscaped in 1919, and for more than a hundred years, it has been the conventional meeting place for big events.
Porter Park has mature trees covering half its space. It is loved for its weeping birches and array of amenities that attract families in the summer.
One of them is the splash pad, with equipment sufficient enough for hours of fun on a hot day. Another is one of Idaho's only antique carousels, open in summer and built by the Spillman Engineering Company of New York in 1926.
The tall old trees allow visitors to relax in style, and the various restaurants provide a good picnic timeout.
Address: S 2nd W & 3rd W, Rexburg, ID 83440
9. Plan a time off at Smith Park
Consider adding Smith Park to your list of activities to do in Rexburg. It sure deserves a spot.
Located on the east side of Rexburg, Smith Park is a community-favorite park that is neatly cloistered in a quiet area of the city.
While the children enjoy the playfield area, you can be reading a book. That's one way to spend a lazy afternoon.
Don't forget to check out the 1962 antique steam engine that pays tribute to the early farming days on the Rexburg Bench.
Other features at the park include two baseball courts, picnic areas, tennis courts, gazebos, and a Veterans Memorial.
Smith Park is open for visit 24 hours daily
Address: East Main 3rd East, Rexburg, ID 83440
10. St. Anthony Sand Dunes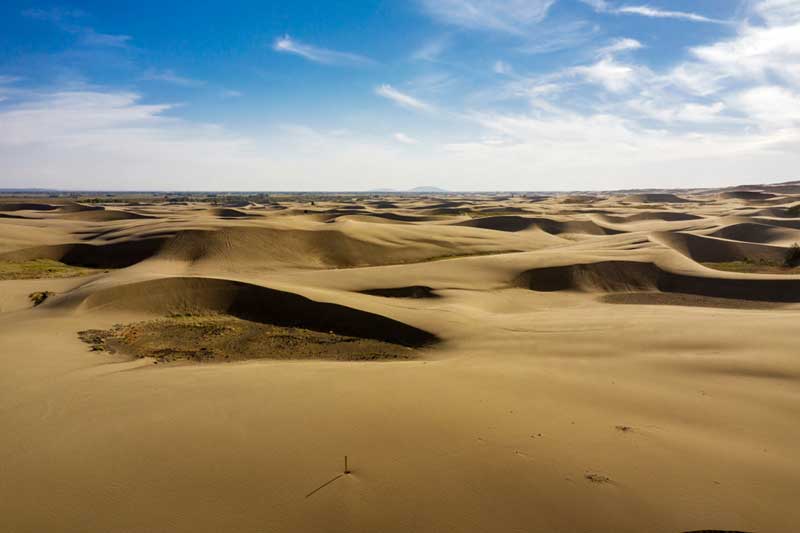 One of the unique things to do in Rexburg, Idaho, is seeing St. Anthony Sand Dunes. So, add that to your checklist if you haven't.
St. Anthony Sand Dunes is a 10,600-acre expanse of shifting white quartz sands located fifteen miles to the north. The wind drove it into peaks of height 400 feet.
The majority of the dunes are preserved to be wildlife study areas and accommodates one of the biggest herds of wintering elk in the country.
So, the dune-scape is restricted from public access during the first few months of the year, allowing for migration. You can visit any other time of the year for all kinds of memorable experiences.
You can try sledding down the sandy slopes or go on horseback rides. You'll experience one of your best nights watching the skies at the Egin Lakes Campground.
11. Explore the Rexburg Farmers Market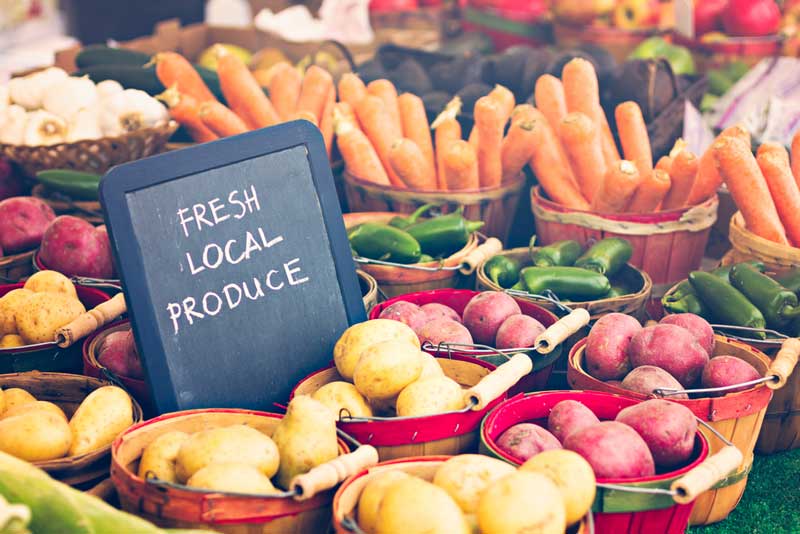 Experience the local goodness of Rexburg at the Rexburg Farmer's Market. It is absolutely one of the best things to do in Rexburg.
Here, you can spend your Friday afternoons exploring the farm-fresh produce, handmade trinkets, freshly-baked goods, handcrafted items of high quality, jewelry, memorabilia, and so much more.
There are also artistic creations, including sunglass cases, mini/wall quilts, mixed media wall hangings, pillows/pillow covers, fiber art/fabric collage, cover purses and bags, and more!
You would love the intimacy of this country-style event as it is small and filled with lots of fun.
The market is open on Fridays from 4 pm to 8 pm.
Address: 460 West 2nd North, Rexburg, Idaho
12. Walk the Cress Creek Nature Trail
Winding through some beautiful terrain is the South Fork of the well-known Snake River not far in the south of Rexburg. It is one of the most interesting places in Rexburg.
There, you have access to the easy but striking Cress Creek Nature Trail. It is a 1¼-mile path that is high on the rock north bank.
This route guides visitors through varieties of juniper, grass, and sagebrush with boards placed along the route, all telling visitors about the various plants and ways to spot local wildlife around.
The trail got its name thanks to the watercress growing in abundance on the riverbank, well-nourished by the warm waters to grow all through the year.
A walk on Cress Creek Nature Trail is among the best fun things to do in Rexburg, ID.
Address: 11760-11894 S Snake River Rd, Rexburg, ID 83440, United States
13. Watch the sunrise from R Mountain
Hiking on classic R Mountain is one of the most coveted activities and the best fun things to do in Rexburg.
This hiking trail is 3.3 miles long, which is 5.3 kilometers in approximation. You can easily do that within 45 minutes on a warm afternoon.
However, you should go in the evening and watch the interesting stages of sunset. But you can visit any time of the day.
Come along with your camera and blanket too! You'll have the opportunity to watch the sunrise from behind the Tetons. It beams the Snake River!
Address: 1098 Twin Butte Rd, Menan, ID 83434
14. Enjoy the Beaver Dick Park
Beaver Dick Park is located in a beautiful spot, seven miles west of Rexburg and on Henry's Fork of the Snake River.
This 9.5-acre space adds to the list of fun things to do in Rexburg, Idaho, and should be embraced for being family-friendly.
Its name was gotten thanks to the famous local guide, hunter and trapper, Richard Leigh (1831-1899), who earned the nickname "Beaver Dick."
The park is under the management of the Madison County Parks and Recreation Department, and its riverside setting makes it a top area for water activities and fishing.
There are boat and floating docks here, including a swimming area more appropriate for experienced swimmers because of the water currents.
There are fire pits, bathrooms and pavilions on the shore, and a playground for kids.
15. Experience pure gourmet at Florence's Exquisite Candies
Founded in 1935 in Chesterfield, Idaho, Florence's Exquisite Chocolates is a great place to be in Rexburg.
Florence's produces hand-dipped chocolates and candies, which has been around for close to a century now.
This tradition is now being fulfilled by her son Brian and his wife. Enjoy the best gastronome experience of roasted nuts enfolded in Florence's chocolate that is made using the purest ingredients.
You can also take back some for your family and friends, so they have that taste of culture and purity!
They are open from Monday through Saturday. The time is 9 am – 6 pm.
Address: 25 S. Center St., Rexburg, ID 83440
Wupatki National Monument, Lowell Observatory, and Arizona Snowbowl are some of the top places to visit in Flagstaff to visit. When in the area, also explore Yuma which also holds some of Arizona's fun attractions.
16. Menan Buttes
Do you want to see an effect of nature in Rexburg? The Menan Buttes offers an intriguing natural sight for visitors to see in Rexburg.
Looking down on the Snake River Plain and to the west of Rexburg are two volcanic tuff cones. They are among the biggest in the world and can be visibly seen from the city.
This formation was a result of basaltic magma boiling up through groundwater. So around 10,000 years ago, these cones were formed following a violent eruption in the late-Pleistocene.
The Menan Buttes have heights of around 800 feet overlooking the river. The South Menan Butte is private, while the larger cone of the North Menan Butte can be see through a 3.1-mile walking trail.
The latter is a National Natural Landmark, and the walking trail takes you around the rim, starting the parking area and back down. There are interpretive signs explaining the great forces that created this natural landmark.
17. Catch a Movie at Teton Vu Drive In
One of the few remaining drive-in theatres you'll find in Rexburg is Teton Vu Drive In. It offers you most than a movie viewing experience and adds to the list of best things to do in Rexburg, Idaho.
Bring comfy blankets, gather some snacks and enjoy this awesome experience with your loved ones or friends.
See two consecutive movies at reasonable prices! And if your children are short of seeing a movie at a drive-in theatre, coupled with the fun, then you should add this to your itinerary.
The theatre is open on Mondays through Saturdays and the time is 8.40 pm onwards.
Address: 1114 N Yellowstone Hwy, Rexburg, ID 83440, United States
18. Rexburg must-visit: Museum of Rexburg
One of the finest landmarks in Rexburg is the Rexburg Stake Tabernacle. It is a Romanesque Revival building built in 1911 and joins the list of most attractive sights in Rexburg.
It used to be the tabernacle for the Church of Jesus Christ of Latter-day Saints before it was bought by the city in 1980.
At the base is a museum for the Upper Snake River Historical Society which features a significant exhibit telling about the calamitous 1976 Teton Dam collapse.
That incident left Rexburg submerged in water and resulted in 11 deaths and 13,000 lost cattle. Since then, the dam hasn't been reconstructed.
You'll see a line on the wall depicting the high watermark. There are also engaging artifacts traced to the event and the exceptional reconstruction of the city.
The kids also have many interactive displays and activities at the old-fashioned Rexburg Children's Museum.
Address: 51 N Center St, Rexburg, ID 83440, United States
19. Play golf at Teton Lakes Golf Course
And here is something for lovers of greens – Teton Lakes Golf Course. This 18-hole course in Rexburg, Idaho, is set in the landscape of the Grand Tetons and is encompassed by plenty of lakes
The green mounds of water from the Teton River offer a more challenging game than the normal, and there is also a beautiful clubhouse at this municipal course.
Overall, Teton Lakes Golf Course was meticulously designed to accommodate players of all skill levels.
Do well to visit this place in the winter so as to experience its wide ski track and cross-country ski trails.
This makes what to do in Rexburg, Idaho, for golf lovers. The course is open between 6 am and 7:30 pm every day.
Address: 722 N 12th W, Rexburg, ID 83440, United States
20. Test your skills at Rexburg Rapids
This outdoor water park is another reason why families look forward to spending the summer in Rexburg. Located a few blocks north of downtown, it is a top attraction in Rexburg.
There is a lazy river, a water playground, a beach-entry pool for younger ones, two water slides, a large heated pool, and well-trained lifeguards as staff.
You will observe a rock wall stemming from one end of the heated pool – one special feature at Rexburg Rapids.
This allows kids to try out their climbing skills aided by a splash landing for safety.
Address: 50 W 2nd N, Rexburg, ID 83440, United States
21. Visit Idaho Centennial Carousel
Centennial Carousel is another exciting spot, especially for the younger ones, and is referred to as the jewel of Porter Park, Idaho.
It is the only antique wooden Carousel built by the Spillman Engineering Company of New York in 1926 and then brought to Rexburg in 1952.
Unfortunately, the Teton Dam floods damaged this Carousel, but it was rebuilt under the wire for Idaho's 100th birthday in 1990.
Centennial Carousel is one top draw at Porter Park, and to this day, it is operated using the original vintage music scrolls from Ohio's Stinson Band Organ Company.
Do visit as it is open, Mondays through Saturdays from 12 pm to 7 pm, but it is closed on Sundays.
Address: S 3rd W, Rexburg, ID 83440, United States
22. Picnic at Rexburg Nature Park
The Rexburg Nature Park was mapped out on empty land near the South Fork of the Teton River next to the airport.
Its name is fitting, as this water-rich space is separated from bustling roads and has the feeling of a natural haven. There are abundant wildflowers and birdlife, mainly waterfowl.
You are allowed to feed the ducks with birdseed, while teenagers will enjoy the Clair Boyle Skate Park, lauded as the best in the city.
There are fishing ponds open for everyone, with one laid open for children below the age of 12. You will also see an accompanying playground, covered picnic shelters, a walking/bike path, and a disc golf course.
Address: 5th West & 3rd North, Rexburg, ID
23. Camp at Eagle Park
Rexburg offers you yet another natural place to relax in Eagle Park. This park is positioned in the western green space in the Teton River Corridor Park and Trail System.
This park is one of the fun things to do in Rexburg and should be on your bucket list of places to visit.
Eagle Park is targeted at tent-only camping, with evidence in grass and brush next to the river. It also has offers 24 campsites with complementing amenities like drinkable water and bathrooms.
So, if you are feeling robust, try these campsites. They are available all year round, even in the far winter.
You can take a dip at some spots in the Teton River during the summer, although personal caution and responsibility are advised.
Address: 4th North Eagle Park Drive, Rexburg, ID 83440
24. Rexburg Re-Escape
Rexburgh Re-Esacpe was founded in 2018 by Marc Kofford. They provide visitors with various escape room themes and genres that will give players an immersive experience.
Their escape rooms can be played by visitors many times. Every escape room challenges the players to solve puzzles, find clues, and fulfill tasks to escape a particular room within a said time which is usually 60 minutes.
Their rooms are properly arranged, challenging, and entertaining as well. The staff are super friendly and welcoming. It is a perfect place to test your cognitive skills and see how smart you are; most enjoyed when played in groups and with friends.
If you and your team are up for some challenging adventure, then the Rexburg Re-Escape is an ideal place to visit when you are in Rexburg. They are available six days a week.
Address: 155 W Main St #7, Rexburg, ID 83440, United States
25. Gravity Factory
Suppose you are looking forward to engaging in something physical. Head straight to Gravity Factory. This is the first trampoline park to have parkour facilities and a ninja warrior in Southeast Idaho.
The trampoline park has quite a large space; it is a 25,000-square-foot indoor recreational facility. The people who own the trampoline park were raised in this area and were determined to create something that would positively impact the community's social life.
The attractions in the trampoline park include a foam pit, Gravity Dunk, force beam, Inverse wall, kids jump Floor, Inertia Board, Zero Gravity Trapeze, Tumble Lanes, Velocity Dodgeball, Parkour Boxes, Rockin' Factory Wall, The Shop Floor, Ninja Warrior Course, and others.
This trampoline Park brings back memories of our childhood days as you get to jump all over the place. It is a fun place for the kids, so ensure to come with them. Their staff are very welcoming and are always available to assist you.
Address: 165 Airport Rd, Rexburg, ID 83440, United States
26. Heber Hatchets
If you would like to do something much different other than the regular park and museum visits, then one place to visit in Rexburg, Idaho, is the Heber Hatchets.
Axes were used in the olden times as weapons and tools. Eventually, it was adopted for sporting activities by foresters and loggers. The Heber Hatchets provides a safe environment to throw axes, and it is more like an ideal way to let go of worries and stress and enjoy the moments with your friends.
For guests who have not handled an axe before, there are instructors to guide you on throwing.
Axe throwing is a fast-rising sport in the country that many people adopt. If you are in the city of Rexburg, do well to visit with friends and family to enjoy the sport at Heber Hatchets.
Address: 153 N 2nd E St, Rexburg, ID 83440, United States
Planning a trip to California, don't miss our checklist of fun things to do in Irvine, things to do in Monterey, and things to do in Simi Valley.
Plan Your Trip to Rexburg
Rexburg offers you more than your imagination can conceive. It is therefore vital you start making plans towards spending your next vacation in the city.
The beautiful parks, engaging museums, captivating theatres, exciting galleries, top-notch architectures, and the many wonders of nature make it a city to behold.
You wouldn't like to miss these, would you?