There are quite a lot of things to do in Gainesville FL, a city in the Northern part of Florida. Gainesville is the county seat of Alachua and also a hive of a lot of exciting things to do.
On the surface, Gainesville doesn't seem to promise much fun, especially in the downtown -the city looks like a sleepy county- but as soon as you start exploring the town, you will be surprised by the amount of fun in this city.
Gainesville is the home of the University of Florida with its campus in the center of the town. For this reason, it is a busy and exciting place to visit.
There are so many attraction spots in Gainesville. You can visit the Florida Museum of Natural History, the Harn Museum of Art and the Bat Houses.
There are also other external Gainesville attractions like the Devil's Millhopper State Park and the Morningside Nature Center, which is situated just outside the city.
In this guide, we will explore what to see in Gainesville as well as things to do in Gainesville to make your visit the best it could be.
Things to Do in Gainesville
1. Kanapaha Botanical Gardens
Would you like to feast your eye in so many horticultural collections? Then the Gainesville's beautiful Kanapaha Botanical Gardens is the place you need to visit.
This Garden has the largest display of bamboo in the whole of Florida and the largest herb garden in all of the southeast. It also offers about 24 horticultural collections, all of which radiate the beauty of nature.
The garden is good for relaxation, as, along its 1.5-mile pathway. You will find benches and gazebos, all shielded from the sun. You can also take a stroll along this garden.
If you will like to get close to nature, this should make your checklist of top things to do in Gainesville FL.
The Garden holds special events within the year, so you can be a part of these festivals. For instance, the Spring Garden Festival takes place annually in March. Walking the park in May is just magical due to the way the moon, twinkle lights and lanterns light up the paths and meadows.
The fall plant sale and the orchid shows are other annual events held in the Garden. You can visit the garden any day within the week.
Address: 4700 SW 58th Drive, Gainesville, FL 32608.
2. Florida Museum of Natural History
Amongst the best things to do in Gainesville FL is a visit to the Florida Museum of Natural History. The Florida Museum of Natural History is located right on the campus of the University of Florida. You can't afford to miss visiting this exciting museum.
The Museum is Gainesville's pride. The museum houses a remarkable collection of permanent exhibits and temporary exhibitions which are displayed in it.
Some of the exhibits which you will readily recognize include the Butterfly Rainforest, the Florida Fossils Collection (this exhibit traces the evolution of life and land). There is also Our Energy Future exhibit which is quite popular.
The museum has a space called the children's discovery zone which offers hours of educational fun. You can keep your children here. Don't worry, they will be supervised.
The museum is open to all and it's free for its permanent exhibits. You can also make donations if you like.
However, on special occasions when the temporary exhibitions are displayed, you will be asked to pay a small fee to see them.
This museum is amongst the best there is and a visit here should be in your checklist of fun things to do in Gainesville FL.
Address: 3215 Hull Rd, Gainesville, FL 32611-2710.
3. Haile Homestead
On the Kanapaha Cotton Plantation, you will find the historic Haile Homestead.
The Haile Homestead tells a lot about the past, thus walking into the Homestead is like traveling back into the 1800s.
In the homestead, you will observe the amazing craftsmanship of the laborers who built the homestead for the Haile Family in 1854.
The materials used in making the homestead is just pine and cypress wood, and this makes the home spectacular.
Another unique feature of this house is the Talking Walls. Most of the walls in this house are covered in writings that tell the story of the Hailes and that of their slaves.
There are guided tours on this property which are offered on Saturdays and Sunday. You can partake in these tours by making an appointment with a tour guide.
Address: 8500 SW Archer Rd, Gainesville, FL 32608.
4. Ichetucknee Springs State Park
Your list of things to do in Gainesville FL should not miss a visit to the Ichetucknee Springs State Park. The park protects the headspring of the Ichetucknee River and is located about 4 miles northwest of Fort White.
The surrounding of this state park is very beautiful and is also a suitable place to host outdoor activities. During summer, it is used by outdoor enthusiasts as a playground.
Some of the fun activities that you can carry out in this park include wildlife watching, swimming and hiking. You can also hold a picnic here.
Hope you don't get river-sick? You can explore the waterway by riding a kayak or a canoe. Snorkeling and scuba diving are also allowed.
Don't forget that the park is home to a lot of wildlife. You may just decide to watch birds fly and soar through the sky or watch the white-tailed deer and raccoons run gracefully at the sight of humans.
Taking a walk through this park is definitely amongst the fun things to do in Gainesville.
Address: 12087 SW U.S. Highway 27, Fort White, FL, 32038.
5. The Cade Museum for Creativity and Invention
The Cade Museum for Creativity and Invention was opened to the public in the year 2018. The purpose of its establishment is to inspire inventions and creativity in the minds of people by causing them (both young and old) to look at everything around us in a new light.
Since it's establishment during the spring season of 2018, The Cade Museum for Creativity has been offering educational programs to the young people.
These programs are aimed at stimulating their minds. For instance, there is the Early Entrepreneurs Program which teaches one all the basic skills needed to come out top in the business world.
There is also another called the Living Inventor Series. This one teaches how to be creative in solving problems.
The museum is the most sort after by tourists because of its popular weekly field trips. In these trips, the participants get to do exciting stuffs such as building a robot from scratch and a lot more.
All these are done in a real laboratory setting. Surely, your kids are going to love this museum!
Address: The Cade Museum for Creativity and Invention, 904 South Main Street, Gainesville, FL 32601.
6. Check out the Carson Springs Wildlife Conservation Foundation.
Are you looking for a place to watch exotic animals? The Carson Springs Wildlife Conservation Foundation got you covered. This amongst the fun things to do in Gainesville FL. with kids.
This Wildlife Foundation is the home to an extraordinary collection of rescued animals.
Though it houses these animals, it is not a Zoo. It is rather a sanctuary where the animals are being provided for by the owners of the facility.
Most of the animals in this Wildlife was once traumatized or abandoned or lost their habitat. Thus, the foundation has become their home where they are shown love and care.
Apart from taking care of these animals, the foundation also sees to the conservation of wildlife through the education tours they offer schools and other groups.
You can be part of these groups. It is also worth noting that all the money realized from these educational tours are used in providing for these animals.
Address: No, 8528 E. County Rd 225, Gainesville, FL 32609.
7. The Devil's Millhopper Geological State Park
Gainesville has a lot of places to visit and your list of cool things to do in Gainesville FL would not be complete without a visit to the Devil's Millhopper Geological State Park.
Quite a fitting name for the most unusual historical and geological site you have ever seen. The Devil's Millhopper Geological State Park is located in a giant sinkhole just outside of Gainesville.
This sinkhole is surrounded by Sandy and dry terrain. The sinkhole has a bowl-shape and it's steep walls go down as far as 120 feet below the surface. You can see a miniature rain forest around it. This spot has been an attraction spot for more than a hundred years.
Ancient animals are said to have existed in this place and this has been proven by a researcher who has found marine shells, so many valuable fossils and even the fossilized skeletons of land animals that are now extinct.
You will be thrilled as you take a half-mile hike just around the sinkhole perimeter before you go down to the bottom by descending a boardwalk
There is a ranger-led tour that is available on Sundays. So, I'll suggest you visit the Devil's Millhopper Geological State Park on Sunday.
Address: 4732 Millhopper Rd, Gainesville, FL 32653.
8. Lubee Bat Conservancy
Most people know so many myths and legends about the bat as being evil and very little about the facts. For this reason most people have phobias for bats while others kill it anytime they see it.
The Lubee Bats Conservancy is making efforts to see to its that the bats are preserved and its habitats are protected. For already, some species of bats are going into extinction.
One of the ways the Conservancy preserves and protects bats and its habitat is by giving guided educational tours.
You can request a tour on any weekday. There is also a festival held by the Conservancy every October in this area for bats.
The tours are interesting and at the same time educational. Have you seen a giant fruit before? Visit the conservancy and you will get the chance to.
Address: 1309+ NW 192nd Ave, Gainesville, FL 32609.
9. Matheson History Museum
The Matheson History Museum can be found at the center of Gainesville and its purpose is to protect and also showcase the history of both Gainesville and Alachua County.
Amongst the things you will find housed in the former American Legion Hall which was built in 1932 include illustrated gazettes, photographs, a large collection of thousands of historical postcards of Florida.
You will also find several permanent and visiting exhibits in the Museum. An example of the exhibit you will see is the re-creation of the Matheson Country Store.
You can visit the Museum at any time and explore at your own pace or be guided. There is also a Bookstore in the Museum which stocks interesting books on the history of the region.
Address: 513 East University Ave, Gainesville FL 32601.
10. Morningside Nature Center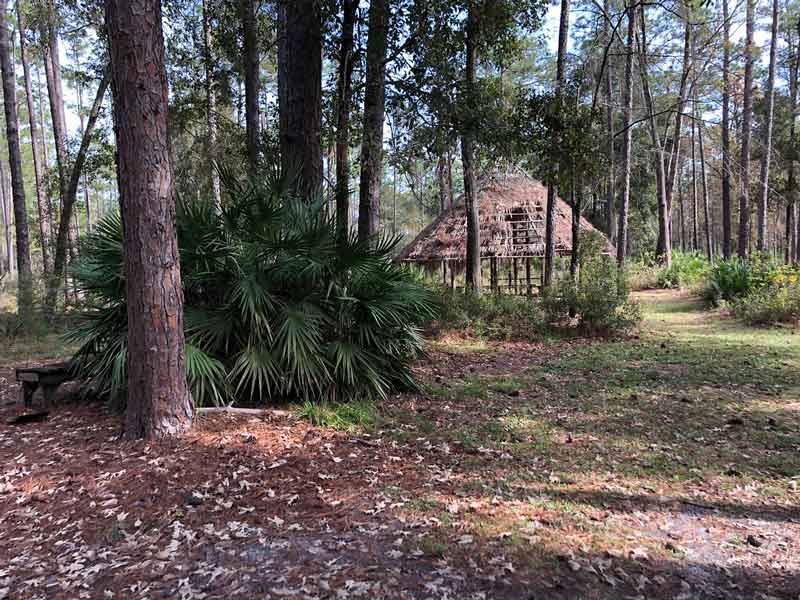 Sometimes, the city can be entrapping and burdensome. If you want to escape the noise of the city, you will have to take a trip to Morningside Nature Centre.
Morningside Nature Centre covers more than 260 acres of pine savannah and it has a good network of walking and hiking trails.
Each of these trails are marked. You can choose and explore any of them.
Among other establishments included in the center is the Living History Farm which is open from September to April. In this farm, you will see a collection of farm buildings and animals.
You can easily find a guide who could give you a tour around the center. Surely a good add to your fun things to do in Gainesville FL.
Address: Morningside Nature Centre, 3540 E University Ave, Gainesville, FL 32641.
11. University of Florida Bat Houses
Now, here is a place worth mentioning for bat lovers. The Bat Houses which are located on the north side of Museum Road inside the University of Florida Campus is the largest occupied bar houses in the world.
This Bat House is home to several species of bats and it is a wonder to watch each of them come out at twilight, about 20 minutes after sundown to eat and to exercise.
Visit this Bat House to study the behavior of bats. For instance, while you watch, you will observe that they prefer calm and warm evenings, reason is it is at this time that there are plenty of insects to eat.
When bats eat, they normally don't bother people that interfere. Thus, you can visit them at Sunset when they come out to eat.
Don't forget that the best time to watch bats is during springs and summer.
Address: 3215 Hull Rd, UF Cultural Plaza, Gainesville, FL 32611-2710.
12. Swamp Head Brewery
After touring through the streets of Gainesville, you will need a place to relax with a glass of beer and probably some food.
I suggest that you visit the Swamp Head Brewery. The swamp Head Brewery brew one of the finest beers in the whole of Florida. Its popularity has ever been on the increase since they had their first batch in 2008.
With the company aiming at securing the environment and not harming it, they try as much as possible to use ingredients that can be sourced locally.
The brewery offers weekly tours only on Tuesdays, Saturdays qnd Sundays. Visit only in those days. You may buy a drink from the company to take home as a souvenir.
Address: 3650 SW 42me Ave, Gainesville, FL 32608.
13. Blackadder Brewing Company
The Blackwater Brewing Company offers the public relaxation and a locally crafted beer. It is situated just a few minutes from downtown Gainesville.
Blackadder brand a fast-growing company. When they began, they started as homebrew business. Today, it has expanded up to the point that it produces 40 separate Belgian-inspired brews.
Blackadder is owned and operated by a man and his wife. And due to their passion, they have won more than 30 medals for their outstanding beer. You can't afford to miss this treat.
Regularly, Blackadder Brewing Company hosts trivia competitions and themed evenings. Visit the company's website for updates.
Address: 618 A NW 60th Street, Gainesville, FL 32607.
14. Paynes Prairie Preserve State Park
If you find yourself in Gainesville and you are looking for an alternative to museums and other cultural attractions, I suggest that you make your way to the Paynes Prairie Preserve State Park.
Paynes Prairie Preserve State Park has diverse habitats for animals. It is the perfect spot to get back to nature.
There is a visitors center in the Park, which provides an audiovisual guide serving as an aid to help the visitor grasp the significance of the different habitat he or she will see in the Park.
There is also a 50- foot observation tower that will enable you to get a general overview of the whole park.
Amongst others, some of the fun activities you can carry out in this park include horseback riding, hiking through one of the eight trails, cycling e.t.c
Why don't you come with your family, probably stay for a day or two riding a bicycle, walking, boating and fishing in the Park.
Address: 100 Savannah Blvd, Micanopy, FL 32667.
15. Kika Silva Pla Planetarium
Are you a lover of space and will like to see the universe and stars? Do pay a visit to Kika Silva Pla Planetarium.
This Planetarium have a lot of fun shows which spans across star shows, night shows and lots more which will just keep you stuck on your seat as you enjoy the fun it has to offer.
On your visit, you should not miss the SpacePark Show (indeed a ride around the universe) and also the Music 360 Show (another show that gets one through stars).
This is one of the fun places to bring kids and loved ones in Gainesville. So, do add this in your list of things to do in Gainesville. I bet you will definitely enjoy it here in Kika Silva Planetarium.
Address: X-129, 3000 NW 83 St, Gainesville, FL 32606, USA
16. Santa Fe College Teaching Zoo
Home to more than 75 animal species, the Santa Fe College Teaching Zoo is attended by more than 200 students.
Each of these students is enrolled in the zoo animal technology program that the college offers.
There are only two colleges in the whole of the United States they offer this kind of training for those whose desire is to walk with animals that are kept in cages.
You can visit this Zoo any day you like as it is open to the public. I bet you that there are some animals, both endemic and exotic you have never seen and you will find in this Zoo.
You can hold a party for your kids in this Zoo or even hold a picnic too! If you are visiting Gainesville with kids, this should make your checklist of the best things to do in Gainesville as the kids will love it.
Address: 3000 NW 83rd Street, Gainesville, FL 32606.
17. The Thomas Center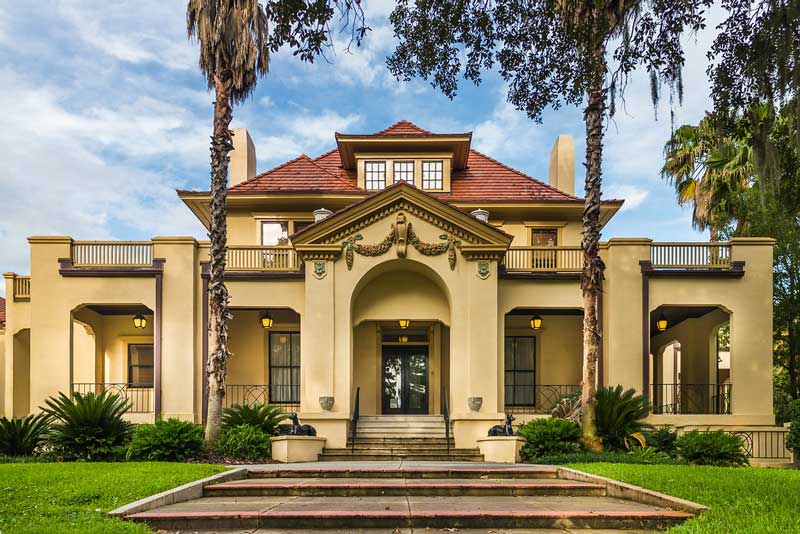 The building which is now called The Thomas Center was once a residence owned by a person, then later it was converted to a hotel.
Today, it is a cultural event center where historical exhibits, art exhibits and musical events are staged. This center is truly worth visiting. It's building on its own is a wonder as it was built in 1910 using the Mediterranean revival style. Now, architects know this style is impressive.
The building has period rooms and the surrounding of the building is a lovely landscaped gardens. You can tour the center on your own with the help of a cellphone audio guide.
Don't forget to attend the Family Jest Fest or the Jewel Box concert which holds in this center.
Address: 302 NE 6th Avenue, Gainesville, FL 32601.
18. Downtown Gainesville (Loosey's)
How about things to do in Downtown Gainesville FL for meals.
You don't need to be a local to feel at home in Downtown Gainesville. Downtown Gainesville has a lot of things to do and restaurants to visit.
Places like Loosey's Downtown Gainesville offer services that will surely make you feel as if you a local, born and bred in Gainesville.
Located on SW 1at Avenue, Loosey's Downtown (which is a bar) serves a large variety of beers crafted in the US. They also offer food which is prepared from ingredients sourced regionally.
You need not worry about music, every night Gainesville musicians play live music in the bar. It is no surprise that this spot doesn't seem to ever lack visits from tourists.
Why don't you check out this bar, and in the process, get a taste of their Two-Bite Tacos (you can also go for the chef's favorite, fried shrimp seafood or mac'n'cheese) while you take a sip of one of the best beers in the United States?
19. Mix N Mingle Fun Bikes
I will be denying you of much fun if I fail to tell you about the Mix N Mingle Fun Bike Tour. It is a pedal party on a sixteen seater cycle. You can join in the party University Avenue.
Most tourists cycle around downtown with one hand while the other hand is holding on to a beer. And the cycle has an on-board music that blares. It's all fun. You guys can decide to make intermediate stops at various pubs along the way for rest and refreshment.
The fun normally lasts for about two hours.
20. Simons Nightclub
The Simons Nightclub is located on the S Main Street downtown of Gainesville. It is Gainesville's best nightspot.
The club was established in the 90s and till today it's still the top spot ranking. Their management is so effective. Renovation is carried out to keep the building with the times.
Inside the club is an ultra-modern interior, large dance floor, a high tech lighting and a DJ who is so skilled in making a place come a life.
The Simons sometimes hold regular events like Social Saturdays, Glowrage fluorescent parties and Freestyle Fridays.
This is perfect for one of the best things to do in Gainesville FL at night.
21. Ironwood Golf
The Ironwood Golf Course is an eighteen-hole public golf course with a beautiful landscape that is located on the edge of Downtown Gainesville.
The reason for the establishment of this Golf Course is to lessen the negative impact golfing activities have on the environment.
You are free to use the golf course if you know how to play golf. But if you have never played, you can try your hand on the driving range, as it will help you to grasp what the game us all about.
22. Gainesville Artisan Guild Gallery
This list of cool things to do in Gainesville FL will not be complete without getting to see some of the best artworks. Gainesville Artisan Guild Gallery is a wonderful place to visit for that.
Located on the 2nd place suite, the Gainesville Artisan Craft Gallery is one of the most sought after places by tourists.
In this Gallery, you will see so many arts made by over fifty artisans from Gainesville.
Some of the items you can find in this gallery include handmade pottery, jewelry, glassware, hand-printed textiles or paintings.
You can purchase one as a souvenir from the gallery. It will be a reminder of the time you visited Gainesville.
It's worth noting that during the last Friday of every month, Gainesville Artisan Craft Gallery holds an art show called the Artwalk Gainesville.
Some of the activities that occur during the event include display of arts, scavenger hunt and a live band performance.
You will also get to meet some of the artists that rule the world in the gallery on this event.
23. Loblolly Woods Nature Park
Now, I want you to imagine a hundred and fifty plus acres of land. Now, imagine that this land is a forest filled with enormous Loblolly Pines.
What you just imagined above is kind of a picture of the Loblolly Woods Nature Park.
Loblolly Woods Nature Park is located on the border of the district's boundary. You can get to the Park by coming through the 8th Avenue.
What makes Loblolly Woods Park one of the most visited or used Parks in Gainesville is because it has so many trails and also has a water beside it.
Most hikers and cyclists use these trails coupled with the fact that the Woods intersect with the Hogtown Creek. So, it is never lonely.
You can take a stroll alongside the waters or you can head deeper in the wood and watch nature showcase it's beauty.
Don't forget to wear decent walking shoes while going for a walk. The trails are quite dusty.
24. The Actor's Warehouse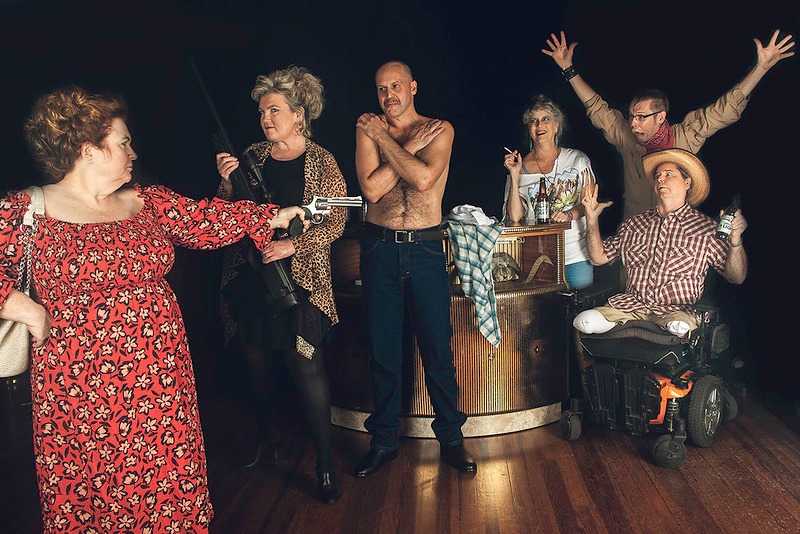 The Actor's Warehouse, located on NE 1st Street in Downtown Gainesville is the community's theatre. The theatre host artworks which are themed on multicultural and diverse social experiences.
The building which houses this theatre was once a church before it was converted to a theatre. It has a seating capacity of about one hundred persons and the stage itself is a small raised platform. Though the dramas are performed in low budget settings, the first-class actors are so good that the dramas transform people's mindset.
A visit to this theatre is an experience you won't forget in a hurry. You will enjoy every bit of your stay there.
25. Bluefield Estate Winery
How about a Wine trail as an addition to your list of fun things to do in Gainesville FL. When you have explored all the Cultural attractions in Gainesville, do pay a visit to Bluefield Estate Winery.
The Bluefield Estate Winery is located at Windsor which is just outside of Gainesville.
When you get to the winery, you can request for any amongst the fruit-inspired wines made by the couple, Bradley and Jennifer Ferguson.
When Bradley and Jennifer Ferguson began their enterprise, they started by making blueberry wine in their kitchen.
Today, what started in the kitchen has grown up to the extent that it owns a couple acres with blueberries and muscadine grapes (used in making the wines) planted in them.
Their wines are highly sought after as they contain high anti-oxidants. You can visit their tasting room to taste and also to buy some of their delicious wines.
If you visit during the harvest season, you will be allowed to pick the Blueberry and grape if you care to.
Address: 22 NE CR 234, Gainesville, FL 32641.
26. Volta Coffe, Tea and Chocolate
Volta Coffe, Tea and Chocolate is a special beverage shop. A cup of their delicious free and chocolate treat will make you believe me. They make coffees taste like heaven.
They offer a wide variety of coffee gotten from all over the world. Some of the places where this coffee was gotten from includes Java, Brazil, Rwanda and Bolivia.
They have in their employment the best baristas. If you prefer tea to coffee, try out one of their several blends. You may also try some of their chocolate from origin vintage plantation.
You can also get cakes, baked snacks and other desserts in this shop.
Address: Volta Coffee, Tea and Chocolate, 48 SW 2nd St, Gainesville, FL 32607.
27. Curia on the Drag
Now, a special place for Vegans / Vegetarians. Curia on the Drag makes very delicious and nutritious vegan/vegetarian food you have ever tasted.
The food is made so appetizing that meat lovers won't even know when they choose Curia's vegan food over meats.
They also make tasty sandwiches. In addition to the delicious vegan food, you can order wine, coffee and beer. All of these at a reasonable price.
Address: 2029 NW 6th Street, Gainesville, FL 32609.
28. Cycle the 6th Street Rail Trail
What do you say? Would you like to tour Gainesville's urban and park areas on a bicycle? Surely, you agree that it's much fun than trekking and wearing your shoes out.
Here is what I suggest you do. When you get to Rosa Parks station on the SE 2nd Street, hire a bicycle from the Zagster bike share scheme.
In Gainesville, there are so many cycleways. You can make cycling on any of the many cycleways an early morning exercise.
One of the special places to cycle is the 6th Street Rail Trail. This Rail Trail is a combination of country and urban.
You may decide to cycle along the Loblolly Woods Nature Park.
You can download the Zagster app online. There, you will be urged to fill a membership form. Zagster offers an hour ride on their cycle for free. Then subsequent hours are charged.
A perfect addition to your list of stuff to do in Gainesville FL as it will give you a good view of this city. One you will always cherish throughout your lifetime.
29. Steamers
Steamers, a place you are going to love. I call the colorful food they serve, "a taste of Gainesville's finest".
Check out the Steamers which is located on the SE 1st Avenue. The restaurant can be easily found – a unique red-brick shack-style building. If you so much love good food, theirs should not miss your list of what to do in Gainesville.
Some of the food served in this place includes Asian-inspired food. And if you are a Vegan, they got you covered.
Some other exciting dishes in their menu include the Tofu Curry or for meat-lovers, the Steamer's Original Loose Meat Burger – steamed, not fried and lots more.
Are you a lover of music? The Restaurant has a small stage and a large outside patio that is furnished with cable drums and tables for hosting open mic evenings and live music.
30. Samuel P.Harn Museum of Art (The Harn)
Amongst Gainesville FL things to do is to see the Harn Museum Of Art.
Samuel P. Harn Museum of Art is located on the Cultural Plaza of the University of Florida. It is one of the best art museums in the world.
It has eleven galleries of superb art, each of them collected from around the world. You will surely spend a lot of time as you tour around the Museum, for there are over 9,000 individual works there.
Probably, you can make do with 600 works on display. Sometimes, in the museum you will find temporary exhibitions. These temporary works are gotten on loan from private collectors and other art museums. You can also find permanent collections of several unique items made by Africans like wood sculptures and beadworks.
These works are displayed on several galleries throughout the museum. There are some in the pavilion, terrace garden, and museum's cafeteria.
The admission into the museum is free, regardless of whether you want to browse on your own or it's a guided tour. However, free donations are accepted.
Outside the Museum you will find the sculpture garden and Asain rock garden. The museum shop has a good selection of jewelry and other exhibitions.
Address: 3259 Hull Rd, Gainesville, FL 32611-2700.
31. Curtis M Philips Centre for Performing Arts.
One of the best places to go in Gainesville is Curtis M Philips Centre for Performing Arts. This should make your list of best things to do in Gainesville.
Located in the Campus of the University of Florida is the Curtis M Philips Centre for Performing Arts.
The Curtis M Philips Centre for Performing Arts is a theatre that is capable of sitting over one thousand seven hundred spectators.
The theatre has played host to some big-budget events like when the National Ballet performed the Swan Lake.
It has also graced the presence of musical artists like the Chieftains, while some international stars have performed orchestral performances in this theatre too.
You will be wowed by this size of the theatre.
32. Union Street Station
Union Street Station which is located on SE 2nd Avenue is a residential and office building that offers the best of residential spots. This building is worth the view on your visit to downtown Gainesville.
The ground floor of the building is full of shops and great eateries. The Union Street Station mall with the cafes lined on its side gives a cosmopolitan touch to the district.
You can stop by on any of these cafes or any of the restaurants for lunch or dinner.
33. Sweetwater Wetland Park
Besides connecting with nature, Sweetwater Wetland Park is a fantastic way to protect the environment.
The park is made up of over 125 acres of ponds and wetlands and was created to enhance the quality of wetlands in Floridan Aquifer and Paynes Prairie.
The thriving Sweetwater Wetlands park has many plants and animals, including alligators, butterflies, and Florida cracker horses.
You can walk over 3,5 miles of crushed gravel trails and boardwalk at this park.
You can also enjoy the landscape from several viewing platforms and learn about the park via tours and educational signs.
However, you should note that biking, camping, horseback riding, and driving vehicles on the trails are prohibited.
Pets are not allowed due to possible conflict with alligators are other wildlife.
Fishing is also not allowed.
Address: Gainesville, Fl, United States Of America
34. Splitz Bowling Alley
One thing to do In Gainesville is to go bowling at Splitz Bowling Alley.
Offering fun-filled activities that the entire family can participate in and enjoy, Splitz Bowling Alley has something for everybody.
Whether a novice or a professional bowling enthusiast, you will love their boutique lanes, family lanes, and unique 4-lane private suite, which is perfect for parties.
All the lanes have auto scoring and bumper for children.
Splitz Bowling Alley holds an enthusiastic bowling league for consistent players.
Aside from bowling, you can have a good time in the 40-game Arcade or test your shooting abilities in the high-tech Laser Runner.
You can enjoy a meal or beverage at Thirsty Gator on-site before or after spending time with these fun facilities.
Address: 1301 NW 76th Boulevard, Gainesville, FL 32606, United States
Explore other parts of Florida during your visit to Gainsville. Check out this guide on things to do in Ocala as well as things to do in Lakeland.
Plan a Trip to Gainesville
Gainseville is a lovely city with a lot of parks, museum and art galleries. Quite a quiet town, but "loud" in beauty. From Sculpture, to beaches, from hotels to markets, there is a lot of fun places to visit in this wonderful city.
You will definitely love your trip here. Do make your visit with an open mind as you explore Gainesville activities and attractions. This list of things to do in Gainesville FL will guide you through getting a perfect vacation in Gainesville Florida.