Looking for the best and fun things to do in Baraboo, WI?
Baraboo, Wisconsin is most often known as the "Circus City" thanks to its rich history with the circus. This historic town records the flow of many visitors to the Midwest to see the Circus World Museum – the hometown of the famous Ringling Brothers.
It is not just about the circus as Baraboo city is a blend of old estates that combines well with modern architecture.
The town is home to the Devil's Lake State Park surrounded by bluffs 500 feet high and the International Crane Foundation features fifteen different crane species.
It offers a wide diversity of outdoor activities, natural landscapes, museums, majestic views, and historic tours.
Check out these best things to do in Baraboo.
Things to Do in Baraboo
1. Check out historical artifacts at Sauk County Historical Museum
Located inside the historic Van Orden Mansion, Sauk County Historical Museum has existed since 1939. It is the first on our list of top things to do in Baraboo.
The Van Orden Mansion was completed in 1904 and featured over one hundred years of historical artifacts that have been presented to the Sauk County Historical Society.
You would see thousands of artifacts and memorabilia throughout the many rooms across the two floors of the mansion. They have remained the same way since the Van Orden family started using the mansion home.
Do well to visit as the Sauk County Historical Museum is open from May to October, and time is 12:00pm until 4:00pm on Fridays and Saturdays.
Address: 531 4th Ave, Baraboo, WI 5391
2. Go hiking and camping at Devil's Lake State Park
Situated just to the south of Baraboo, the Devil's Lake State Park is within the Baraboo Range of Sauk County.
This state park is the largest in Wisconsin and includes trails ranging from difficult bouldering and hiking trails to paved handicapped-accessible trails.
It also has modern food courts and restrooms, making it an amazing park to visit.
At Devil's Lake State Park, there are also several areas that visitors can go rock climbing irrespective of skill level.
You would also see a nature center, a sledding hill, a visitor center, eight miles of bike trails, and more than four hundred campsites.
Address: S5975 Park Rd, Baraboo, WI 53913
3. Broadway Diner
The Broadway Diner in Baraboo is a dining spot housed in the fully restored 1954 vintage Silk City Diner that the Paterson Vehicle Company initially created.
However, Vonnie and Jeff later bought the diner and restored its previous glory. It opened its doors again to customers in May of 2012 as a new full-service restaurant.
The couple added catering to the growing business in 2013 and take a great deal of price in always offering locally-sourced, top-quality products to their customers.
At Broadway Diner, food is always prepared with love, including a vast range of burgers and breakfast items.
Address: 304 Broadway St, Baraboo, WI 53913
4. Take a guided tour in International Cranes Foundation
The International Cranes Foundation aims to protect cranes all around the globe and preserve the ecosystems, flyways, and watersheds they depend on for survival.
The International Cranes Foundation has its headquarters located in Baraboo, Wisconsin. It is the only place on earth where visitors can view all of the world's fifteen species of cranes.
There is provision for visitors to go on a guided tour of these cranes, look over the nature-themed gifts in the gift shop, and hike along nature trails.
The facility is situated amidst the southern Wisconsin farmlands, about ten minutes away from the popular Wisconsin Dells.
Address: 9445, E11376 Shady Lane Rd, Baraboo, WI 53913
5. Baraboo Burger Company
Located in downtown Baraboo, the Baraboo Burger Company is considered the premiere Badger bar and adds to our list of top things to do in Baraboo, Wisconsin.
It is a popular local dining spot that offers family-friendly service and tasty, high-quality food. Often, the restaurant is very busy during any Packer or Badger game.
Here, guests can select from three different areas for dining, the bar area, the back dining area, and, depending on the weather, the outdoor patio.
The Baraboo Burger Company offers a full menu, daily specials, and a full bar with over seventy-five local microbrews, domestic beer, imports, and wine and liquor.
Baraboo Burger opens at 11:00am every day of the week.
Address: 116 4th Ave, Baraboo, WI 53913.
6. Baraboo must-see: Parfrey's Glen
Being the first State Natural Area to be established in Wisconsin, the Parfrey's Glen is possibly the most popular state natural area, apart from the Devil's Lake State Park.
The Glen is open for visitors from 6:00 am until 8:00pm and consists of around 0.8-mile trail that stretches from the lower part of the parking area up to the crown of the scenic Glen, with rare and unusual plants dotting the way.
Parfrey's Glen has a depth of nearly one hundred feet at the uppermost section, and there is a stream flowing along the floor.
Don't forget to check out the Glen while in town
Address: 1377 County Rd DL, Merrimac, WI 53561
7. Cheeze Factory Restaurant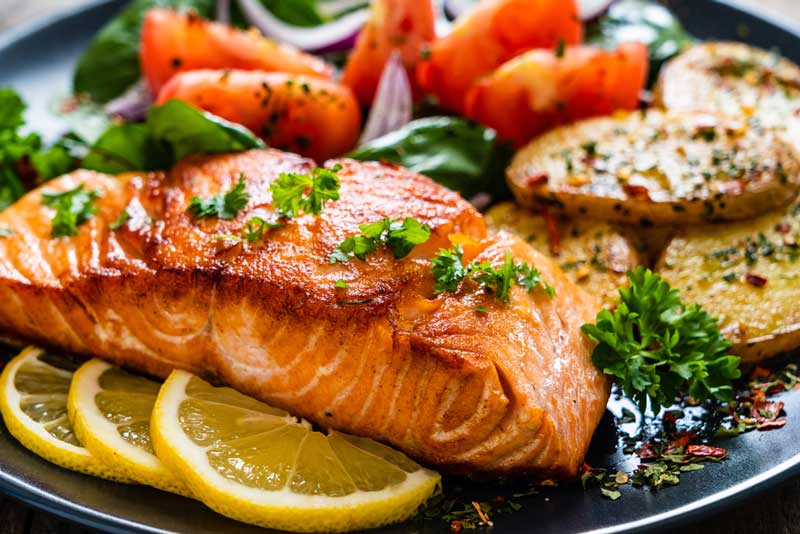 Are you looking for a place to eat a nice meal or go out on a date? The Cheeze Factory Restaurant in Baraboo welcomes guests with an unforgettable vegan dining experience.
It is a unique local eatery with a menu that offers non-GMO, gluten-sensitive, and vegan freshly prepared dishes using the recipes proposed by the owner. There are also "to-drive-for" cookies, cakes, and pies from the in-house bakery.
The Cheeze Factory Restaurant provides fresh, delightsome, and healthy meals in an enjoyable, bright, warm, and welcoming atmosphere.
The restaurant provides both visitors and locals of the Wisconsin Dells with an imaginative and rejuvenating different dining experience.
Address: 618 Oak St, Baraboo, WI 53913
8. Get thrilled at Circus World
Regarded by many as the "National Treasure" of Wisconsin, Circus World is one of the top things to do in Baraboo, WI.
This establishment has been around for some time. They started with just six circus wagons and not even up to an acre of grounds.
Circus World has been regenerated by renewed interest and a spirit of cooperation and now features a Circus Train complex and over 260 fascinating wagons.
Spanning across sixty-four acres, this respected and internationally recognized institution includes the Ringling Bros., thirty permanent structures, and seven winter quarters positioned on Water Street.
There are newly created exhibits, exciting live shows, and restored original Ringling structures.
Address: 550 Water St, Baraboo, WI 53913
Also, check out our list of things to do in Eau Claire, and things to do in Milwaukee for a fun time in these cities of Wisconsin.
 9. Culver's
Culver's
has earned a "reputation for deliciousness" over the past years, thanks to the Fresh Frozen Custard and delicious, made-to-order ButterBurgers which they offer.
According to Craig Culver, the well-known ButterBurger of Culver's is still prepared today the same way it has always been prepared right from inception because "that's how his mom always did it."
They use never frozen, 100% fresh beef to make the burgers, and they are served on a lightly buttered and toasted bun.
They emphasize freshness, as Dutch-blend chocolate and cold-pressed vanilla are used with the best of dairy to make the famous Fresh Frozen Custard of Culver's on-site all through the day.
Address: 420 Linn St, Baraboo, WI 53913
10. Relax in Mirror Lake State Park
The Mirror Lake State Park spreads across more than two thousand acres of the Wisconsin Dells region and makes our beaming list of best things to do in Baraboo.
This Wisconsin state park was established in 1962 and was officially opened to the public in 1966. It features 151 campsites, of which 47 contain electrical hookups, while seven campsites are for groups.
No speedboats are allowed at Mirror Lake because it is a no-wake zone. The park contains a picnic area, a swimming beach, a boat ramp, mountain biking trails, cross-country skiing trails, snowshoeing trails, and hiking trails.
You would also see the first-ever accessible camper cabin to be built in the state park system of Wisconsin.
This answers what to do in Baraboo, WI for a fun time, do add to your bucket list of things to do in Baraboo.
Address: E10320 Fern Dell Rd, Baraboo, WI 53913
11. Pizza Ranch
Pizza Ranch was started by Adrie Groeneweg in 1981 when he had a dream and idea at the age of nineteen. It began with a very simple question: "Why does everyone have to drive out of town to get a pizza?"
This gave birth to the vision of Pizza Ranch. The restaurant was founded, and it began with only six single-topping and specialty pizza recipes created by Adrie's mother, Lorraine.
Residents were attracted to the new pizza joint because of its pizza dough and sauce made from scratch and its use of other fresh ingredients to make lovely pizzas.
Address: 916 Gateway Dr, Baraboo, WI 53913
12. Driftless Glen
Driftless Glen is a local distillery in Baraboo that aims to craft spirits as unique and special as those who consume them. This idea led them to the Driftless Area of the state.
Visitors can see and learn about the process of making these unique spirits and a behind-the-scenes view during a tour of the production facility.
The company offers hourly tours, that is, every hour from 11:00am until 7:00pm, Thursdays to Saturdays, and Sundays from 11:00am until 6:00pm.
These tours commence with a sample of Balsamic and Renee Olive Oil and end with a tasting of five different spirits.
Address: 300 Water St, Baraboo, WI 53913
13. AL Ringling Mansion
While in Baraboo, you can take a tour of a unique man, his home, and his lifetime by visiting AL Ringling Mansion.
AL Ringling is a legendary circus showman better known as the original greatest showman. He was the eldest of the five brothers behind the Ringling Brothers Circus.
The mansion, his dwelling place, was built in 1905 and was later added to the national registry of historic places in 1976. It is popular for its grand interiors and ghost stories.
Guests are welcome to take hour-long guided tours of the home as it is open from 11am to 4pm from Tuesday to Sunday.
Tours pass visitors through the rooms while listening to stories about the Ringling family and the real information behind all of the reported hauntings of the home.
Address: 623 Broadway Street, Baraboo, Wisconsin 53913
14. Pewit's Nest
Located just outside Baraboo, Pewit's Nest is another one of Wisconsin's State Natural Areas, and it proudly makes of the list of top things to do in Baraboo.
This natural reserve has a deep gorge measuring thirty to forty feet in depth and was created during the retreat of the area's last glacier as its most pronounced feature.
Features associated with the State Natural Area are northern dry-mesic forests, shaded cliffs, and Skillet Creek. In contrast, the forest cover seen at Pewit's Nest includes hemlock, yellow birch, red cedar, and white pine.
Skillet Creek sliced its way through the Cambrian sandstone when the glacial Lake Baraboo pulled back, causing a narrow canyon and waterfalls.
Address: County Rd W, Baraboo, WI 53913
15. Have fun at Ochsner Park Zoo
If you want to see some of the cutest animals on an up-close and personal level, you have to visit the Ochsner Park Zoo.
Opened first in 1926, Ochsner Park Zoo is a proud Wisconsin Municipal Zoo Associates member. Despite being a small zoo, Ochsner Park Zoo records 40,000 visitors every year.
The zoo is loved by the locals for its inputs in breeding programs of the American Association of Zoos and Aquariums and assisting through programs like the Species Survival Plans.
Most of the wildlife at the zoo are animals that have been rescued from illegal exotic animal trades or rehabilitated animals that can no longer be taken back to the wild.
You would see gorgeous animals like a Canada lynx, black bears, capuchin monkeys, barred owls, and more, all for free on any day of the week.
Address: 903 Park Street, Baraboo, Wisconsin 53913
Are you planning a road trip to Wisconsin? here is a guide on things to do in Stevens Point , things to do in Wausau, and things to do in Minocqua for a fun trip.
16. Aldo Leopold Foundation
The Aldo Leopold Foundation was established to foster ethical relationships between people and nature through the legacy of Aldo Leopold.
Founded in 1982 by Aldo and Estella Leopold's five children, the conservation organization headquarters in Baraboo.
Guests can visit and explore the landscape, which was the inspiration for the most celebrated work by Aldo Leopold, A Sand County Almanac.
Guests are offered a great introduction to the property through the Leopold Center, and they can also enjoy the outdoors by snowshoeing and hiking through the prairies and woods.
Visitors can also check the Leopold Shack, adopted as a National Historic Landmark.
Address: E13701 Levee Rd, Baraboo, WI 53913
17. Learn the process of making wine at Baraboo Bluff Winery
Located high up on Baraboo's northwest range, Baraboo Bluff Winery provides spectacular views merged with an incredible bottle of wine.
A trip to this winery is more like taking a retreat as the tasting room is encompassed by stunning views of Wisconsin's beautiful landscape.
The winery is open all year and offers tours for guests who desire to see the winery in operation or those who want to learn everything about the wine-making process.
At the end of the tour, guests will have the opportunity to try out as of the most popular vintages of Baraboo Bluff and enjoy a picnic in the beautiful vineyards of the winery.
Address: E9120 Terrytown Road, Baraboo, Wisconsin 53913
18. Family picnic at Ski Hi Fruit Farm
The Ski Hi Fruit Farm contains approximately fifteen acres of apples with about eight thousand trees, offering apples, fresh baked goods, cider, and many other local products to visitors.
The farm is well-loved by locals and has become an annual destination during the apple harvest time, providing an awesome day trip to enjoy the stunning views outdoors and some tasty apples and apple products.
They have a big lawn having a massive space for picnic and plenty of room for kids to run around. Join other visitors to explore the Barn Area, the Bassett Family Historic Cabin, the Petting Farm, and the orchard, among other activities.
Address: E11219A Ski Hi Rd, Baraboo, WI 53913
19. Get treated at Spa Serenity
Spa Serenity provides you with a full day of utter relaxation. So, if you need top-class stretches and spa treatment, you should add Spa Serinity to your bucket list of things to do in Baraboo, WI.
As the most popular day spa in the entire Wisconsin Dells area, Spa Serenity is conveniently located in the lovely downtown area.
The spa provides regenerative experiences and luxurious treatments for guests without spending a fortune.
They have an impressive menu of services with diverse kinds of facials, massages, full-body treatments, nail and waxing services to make sure that every person who walks out of Spa Serenity is satisfied.
They also offer super packages for individuals, couples, and groups who want to make a trip out of it. The spa is open every day of the week and urges guests to reserve their treatments ahead of time.
Address: 137 3rd Street, Baraboo, Wisconsin 53913
20. Enjoy handcrafted wines at Von Klaus Winery
Established in 1999 at the Devil's Lake Glacial Basin of Wisconsin, the Von Klaus Winery is one of the top things to do in Baraboo, WI, especially for lovers of wine.
This winery is nestled in the foothills of the state's scenic Baraboo Bluffs and produces twenty different handcrafted wines, made with modern technology and old-world tradition.
Right from inception, Von Klaus Winery has made its wines with completely natural ingredients (the same original recipes). There is no added sulfites or preservatives.
They have their tasting room in the historic downtown square of Baraboo, where wines are samples all through the year, as well as some appetizers. Guests can also choose a four-course food and wine pairing by booking.
 Address: 133 3rd Ave, Baraboo, WI 53913
21. Baraboo must-do: Flyways Waterfowl Experience
Baraboo is not short of interesting places to visit, and the Flyways Waterfowl Experience is one typical example.
The museum celebrates the beautiful waterfowls of North America and is full of amazing yet educational exhibits about ducks and other migratory birds of the region.
Flyways Waterfowl Experience has a large antique and contemporary collection of duck calls and decoys, one of its biggest draws.
Meanwhile, there is an interactive educational zone in the museum called Waterfowl Science and a duck stamp, a Duck Blind Theatre, and a waterfowl art gallery.
Guests are encouraged to book their visits at least two days before arrival.
Address: S5780 City Road DL, Baraboo, Wisconsin 53913
22. Have fun at Ho-Chunk Gaming Wisconsin Dells
Ho-Chunk Gaming in the Wisconsin Dells is popular for providing fun, gaming, food, and entertainment throughout the year in the famous Wisconsin Dells region of the state.
The gaming establishment offers Bingo on Tuesdays, Wednesdays, Fridays, Saturdays, and Sundays. While mini-baccarat, craps, roulette, blackjack, and live poker are available from 10:00am until 4:00pm daily.
Not forgetting everyday available slot amongst the numerous offerings.
Ho-Chunk Gaming Wisconsin Dells also includes a cafe restaurant, a sports bar, a snack bar, a fine dining restaurant, a buffet, guest rooms and suites, and convention space.
Address: S3214 County Road BD, Baraboo, WI 53913
23. See Murals And Art In Baraboo
While in Baraboo, take time to drive through town. You will observe murals and historical landmarks that represent the circus history of Baraboo.
Spare some time and talk to people around, listen to some of the stories and be abreast of what it was like to grow up in a circus town.
You would be fascinated by the stories the locals would share with you. Some experiences circle ceremonies in the Al Ringling Theater, street performances, and all.
You would see beautiful murals on the walls of the streets, and you can take some photographs for your instastory.
24. Glacial Lake Wisconsin
Located near what is now the town of Baraboo, Glacial Lake, Wisconsin, was a proglacial prehistoric lake that existed from around eighteen thousand to around fourteen thousand years ago, towards the end of the planet's last Ice Age.
Due to the warming up of the region's climate, the glacier started to retreat, which caused the water from the lake to restart the path passing through Baraboo Hill.
As the glacier melted, the larger channel was initiated, leading to a torrent and a flood. New channels sliced upstream through the sand bottom of the lake and then the underlying Cambrian sandstone, forming the Wisconsin Dells.
Address: Baraboo, WI
25. Vertical Adventure Guides
Established in 1997, Vertical Adventure has offered the best in Devil's Lake rock climbing.
They provide Kayaking, guided Devil's Lake Climbing trips, Adventure Lodging, with diverse adventures available to different individuals and groups.
Vertical Adventure Guides is devoted to offering safe and enjoyable programs to their clients. Programs run in Devils Lake State Park area, Baraboo, and SW Wisconsin.
They are open from Sunday to Saturday, and the time is 6:00 AM – 10:00 PM.
Address: Baraboo, WI, USA
26. See Effigy Mounds at Man Mound
Located just east of Baraboo, the Man Mound is a prehistoric humanoid earthwork that makes the list of top things to do in Baraboo.
The Man Mound is situated in the Man Mound Park in Sauk County and was created during the area's Late Woodland period. It is the only remaining anthropomorphic effigy mound in North America.
The Man Mound portrays what looks like a horned human figure, which may have had religious or ceremonial significance to those who built it.
To preserve it, this historic mound was established in 1908 as a county park, and in 2016, it became a National Historic Landmark.
Picnic tables, a playground, and the mound all make up the Man Mound Park.
Address: E13085 Man Mound Rd, Baraboo, WI 53913
27. Walk The Baraboo Riverwalk
The Baraboo Riverwalk is an amazing way of seeing part of the historic Circus World Museum and other sites in the town of Baraboo. This Riverwalk is 3 miles in the distance with 36 park benches.
Baraboo is a free-flowing river without any dams, and it contains the longest stretch of U.S. rivers restored through dam removal.
Baraboo Riverwalk is a great place to walk or bicycle. It links up multiple city parks together to include the Kiwanis Park, Maxwell-Potter Conservancy, Statz Park, Lower Ochsner Park, Mary Rountree Evans, Ochsner Park and Zoovand Park, and Attridge Park.
How to see The Ringling at Sarasota, there is an art museum and a circus museum in the area. You can tour the beautiful house there as well!
28. Visit International Clown Hall of Fame
One of the interesting places to visit in Baraboo is the International Clown Hall of Fame, ICHOF. Established near Baraboo, Wisconsin, in 1987, ICHOF is located at the birthplace of the popular Barnum and Bailey Circus.
The International Clown Hall of Fame is devoted to preserving and furtherance clown achievement and art, thereby paying tribute to some of the outstanding performers in the country.
The center came to light as part of a community development project taken up by Jennie Thompson and exes xfà Gareth Betts to develop the circus history of the city.
The museum hosts special events, has resident clown performers, and includes a national clown history and artifacts archive.
Address: 102 4th St, Baraboo, WI 53913
Explore more cities in Wisconsin, check out our list of things to do in Hayward , things to do in Sturgeon Bay, and things to do in Green Bay for a fun time
Plan your trip to Baraboo
Baraboo is full of local gems, stunning attractions, as well as rich culture and history. And like we seem, it is a place well known for its recreational activities, scenic beauty, and historical places
And if you are a tourist, Baraboo is known for a worthwhile get-away and fun-filled memories. You can spend your next vacation in this city, so you should start making plans to that effect.
Have a fun trip!