The capital of Washington State, Olympia, is home to a diverse culture with a vibrant art and music scene.
The city is the county seat of Thurston County and the county's largest city. It had a population of 52,290 in 2020.
This mid-sized charming Pacific Northwest city has an attractive small-town feel and extraordinary natural beauty throughout the surrounding area.
Nicknamed "Oly," the city is known for its beauty, with the observable scenery of the Olympic Mountains to the northwest side and the Washington coast on the other, providing endless outdoor recreation opportunities.
Are you planning an exploration of Olympia? Let's explore the best and fun things to do in Olympia, WA.
Things to Do in Olympia, WA
1. West Bay Park
West Bay Park is a new park along the shore. It also has a trail. This peculiar site offers visitors outstanding views of the State Capitol, Olympic peaks, and a ship canal.
It is a small park built on the site of reclaimed deserted warehouses and a defunct lumber mill on the west shore of Budd Inlet. It has ever since been developed and maintained almost exclusively by volunteers.
The beautiful West Bay Park provides a serene destination to watch seals, enjoy the shoreline, view ships in the bay, and walk your dog.
For ease, there are portable toilets available in the parking lot.
West Bay Park is open daily from 7 am – 9:30 pm.
Address: 700 W Bay Dr. NW, Olympia, WA 98502, United States
2. Nisqually National Wildlife Refuge
The Nisqually National Wildlife Refuge offers its visitors various recreational activities like hiking, wildlife observation, boating, and educational programs.
This Refuge is home to a diverse ecosystem and has something for everyone. If you have a passion for birds, the wildlife refuge also offers occasions for birding.
Do you know that you can even whale-watch on its premises?
Additionally, you can take a guided tour around the conservation park and explore excellent wildlife opportunities.
Aside from its volunteers, the sanctuary uses brochures and printed and online articles to enlighten its visitors about the wildlife residing there.
So, you have diverse channels of learning.
Address: 100 Brown Farm Rd NE, Olympia, WA 98516, United States
3. Priest Point Park
The next point to consider is Priest Point Park – a lovely park that should make any visitor's list of the best places to visit in Olympia, WA.
The Park occupies over 300 acres in space, combining Washington State's environmental beauty with its rich history.
History records that the Park goes back to 1848. It contributed to trading and creating relationships with the many local tribes of the area.
The whole area was donated to the city of Olympia in 1905. Visitors will enjoy walking among the Park's cliffs, streams, and ravines.
If you are looking for a lovely spot for a picnic or hike, this Park fits in perfectly. It features areas for picnics, including shelters and tables, a playground with a basketball court, and some nature trails.
Nestled in the Park is one mile of saltwater shore and the Ellis Cove Trail. This trail leads hikers through the well-preserved original forests of the area, providing lovely views of State Capitol buildings and downtown Olympia.
Address: 2600 East Bay Drive Northeast, Olympia, WA 98506, United States
4. Olympic Flight Museum
This aviation museum has over 20 vintage helicopters and planes on rotating display, including WWII aircraft that flew in Vietnam and Korea.
It would interest you to know that most aircraft are in superb flying condition as they are meticulously maintained.
This fascinating place displays a P-51 Mustang fighter plane, UH-1 Huey, FG-1D Corsair, and H-43 Huskie helicopter, among many others.
The Museum also hosts the annual Olympic Air Show – a popular event gathering lots of attention.
Aside from exhibiting the Museum's historic aircraft, the show welcomes a world-class selection of highly-maintained heritage aircraft from all parts of the world.
Address: Building A, Olympia Regional Airport, 7637 Old Hwy 99 SE, Tumwater, WA 98501, United States
5. South Sound Estuarium
Here is something for marine life enthusiasts visiting the Olympia area – South Sound Estuarium. You won't want to miss a visit to this unique facility if you are one.
The South Sound Estuarium is a marine education center that features South Puget Sound marine creatures in two aquariums, interactive activities, interpretive exhibits, and a video room with diverse marine-related topics.
The South Sound Estuary also provides numerous activities to educate visitors on the area, including the "Pier Peer" program, where visitors have a night-time viewing of underwater marine life in south Puget Sound.
South Sound Estuarium is open to the public on weekends from 10 am to 3 pm.
Address: 309 State Ave NE, Olympia, WA 98501, United States
6. Hands On Children's Museum
Hands On Children's Museum was founded in 1987 to stimulate kids' curiosity, enhance their creativity, and boost learning through engaging, fun programs and exhibits.
So, if you are looking for what to do in Olympia, WA, with kids, this is one. The exhibits and activities here are tailored for kids ages 0-11.
Their galleries focus on arts, nature, science, and other topics. They are eight in number, including Good For You!, Our Puget Sound, Emergency!, About healthy life and nutrition, Snug Harbor, and Our Fabulous Forest.
You would also see an Outdoor Discovery Center, which provides a new and engaging way to connect kids with nature.
It includes a Mud Pie Pit, a Beach, a Stickworks sculpture called Raccoon Run, Driftwood Forts, and a Fire Pit – a Storytelling Ring.
Your children will always learn something new and exciting because there is something always going on. Hands On Children's Museum is a fun place for kids and parents.
Address: 414 Jefferson St NE, Olympia, WA 98501, United States
7. Yauger Park
Yauger Park is a modern community park developed in 1982.
It encompasses 40 acres, featuring a modern skate park, an extensive playground, four baseball fields/ soccer fields, and horseshoe pits. You won't want to miss this place if you're sports-oriented.
The Park also offers an educational facility, community gardens, jogging paths, and opportunities to view nature.
An unusual feature in the Park is an entirely artificial wetland. It is quite interesting because this wetland serves as a stormwater retention pond during heavy rains.
When it is below capacity, the wetland provides a habitat that attracts various kinds of waterfowl to this urban area.
Why not go and explore?
Address: 3100 Capital Mall Dr. SW, Olympia, WA 98502, United States
8. Tumwater Falls Park
Tumwater Falls Park is a 15-acre nature park located on a riverside, perfect for outdoor enthusiasts.
Construction of this scenic Park started in 1962, and it has been a huge attraction for hundreds of thousands of visitors every year.
The Park is open from 8 am until 7 pm every day and has several attractions, including fisheries, waterfalls, and riverwalk tours.
You have the perfect spot for angling and fishing enthusiasts alike.
Address: Tumwater, WA 98501, United States
Also, check out our checklist of fun things to do in Anacortes, and fun things to do in Port Townsend, if you are planning a Washington road trip.
9. Olympia Farmers Market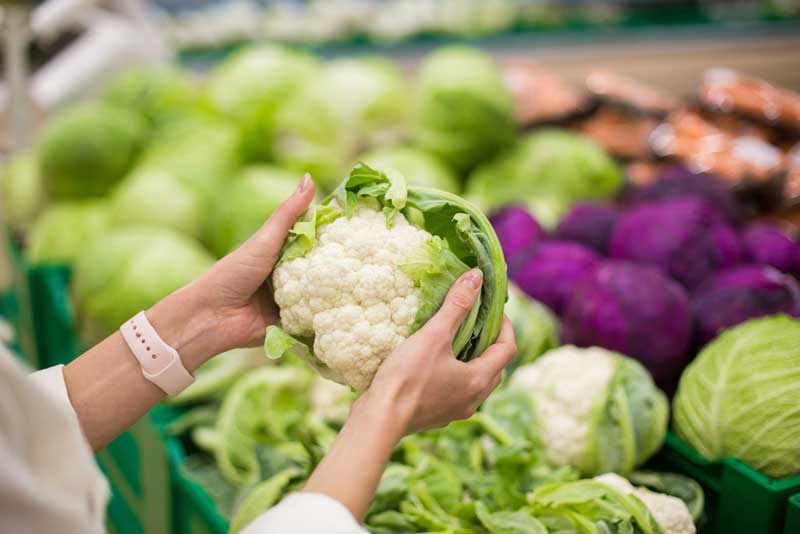 Would you want to purchase fresh foods while in town? You can get it all at Olympia Farmers Market.
This popular community gathering place promotes locally grown foods, small farmers, healthy eating, producers, and sustainable local agriculture.
Having been around for over 41 years, the Olympia Farmers Market is a good place for consumers to meet those who make their food, interact with them, and exchange ideas.
It is located in the city center, making it easy for residents and visitors to enjoy local produce, fresh fruit, baked goods, meat, crafts, and dairy and to spend some time with friends and neighbors, listening to live music and enjoying a meal in one of seven restaurants.
Address: 700 Capitol Way N, Olympia, WA 98501, United States
10. Lake Capitol Lake
Capitol Lake, at the mouth of the Deschutes River, is a 3 kilometers long artificial lake with lovely attractions and historical value.
The north pool of Capitol Lake is very much a perfect site for birding. It is an astonishing sight, with abundant native and migratory birds occupying the space.
American wigeons, buffleheads, and mallards are usually seen during a session of winter birding. You might also spot pied-billed grebes, ring-necked ducks, and even great blue herons.
While there, take a walk along the gravelly banks of the lake to flood your senses with scenic beauty.
Address: Washington, United States
11. Woodard Bay Conservation Area
Animals lovers and hikers alike would find a visit to Woodard Conservation Area interesting. Located just minutes outside Olympia, this 870-acre site features three hiking trails that vary in difficulty, length, and environs.
One trail is a forested loop trail, one is a paved road, and the last is a barrier-free trail that overlooks Woodard Bay.
For nature enthusiasts and birdwatchers, Woodard Bay provides a habitat for songbirds and shorebirds, harbor seals, bald eagles, river otters, a massive maternity colony of bats, and one of the most famous heron rookeries in the state.
Address: Olympia, WA 98506, United States
12. Marathon Park
Marathon Park, taking its name after the historic hosting of the 1984 US Olympic time trails, is a 2.25-acre waterfront Park built in 1970.
This Park is within easy walking distance of the main Capitol Campus and downtown Olympia, as it is situated at the junction of two lakeside trails.
Birdwatchers, runners, and walkers enjoy the Puget Sound and Capitol Building views and the one-mile path around Capitol Lake.
So, if you want a place to picnic, sunbathe, or just a nice place to walk with your dogs, check out this popular spot. It is going to be a memorable and enjoyable experience.
Opening hours are Monday to Friday (8 am – 4:30 pm).
Address: 1201 Stewart Ave, Wausau, WI 54401, United States
13. Capitol State Forest
Situated outside Olympia, Capitol State Forest offers visitors a myriad of outdoor activities.
The 100,000-acre Capitol State Forest is timber-producing and also a popular recreation destination.
Visitors can hike along the forested trails, ride horseback at Mima Falls, mountain bike along an extensive trail system, or off-road-vehicle ride at Rock Candy.
They can as well enjoy the various day-use areas and campgrounds.
Take advantage of the Mima Mounds Natural Area Preserve near the Capitol State Forest. It also offers a nature walk.
Address: Olympia, WA 98512, United States
14. Medicine Creek Winery
Are you looking for what to do in Olympia, WA, with your travel companions? Then it would be best if you considered visiting Medicine Creek Winery on the Old Pacific Highway.
The Winery's visitors are exposed to fine wines and a little history.
Medicine Creek Winery, located on a farm in the Nisqually Valley, is a boutique winery that offers super classic wines.
You can access their tasting room on Saturday and Sunday from 12 pm to 5 pm. It is nestled in the barn and features a fully restored 1865 "Wells Fargo" type stagecoach.
Address: 947 Old Pacific Hwy SE, Olympia, WA 98513, United States
15. Tolmie State Park
Tolmie State Park is a delight for adventure lovers. But, even if you aren't adventurous, you will still appreciate the Park.
Checking out the Park should be on your list of top things to do in Olympia, WA. It is a marine day-use Park that occupies over 100 acres in space with nearly 2,000 feet of shoreline.
Tolmie State Park is forested and offers beachside activities like sunbathing, picnicking, and other low-key land-based activities.
There are two kitchen shelters with electricity, grills, and sinks. You will find both sheltered and unsheltered picnic tables as well.
For the more adventurous people and underwater lovers, there is a park built by scuba divers that features a reef constructed of tires and sunken barges.
You visit anytime between 8 am and dusk.
Address: 7730 61st Ave NE, Olympia, WA 98506, United States
16. Percival Landing Park
Percival Landing Park is located in the city's heart, on Budd Bay, on the tip of Puget Sound. It is the most popular waterfront in the city. Hence, a visit to Percival Landing Park should be on your list of fun things to do in Olympia, WA.
The Park stretches over 3.38 acres of space and includes a boat moorage, playground, picnic areas, a 0.9-mile boardwalk, and a giant carved Orca.
The Percival Landing Park opened its doors in 1978 at the same place as the old commercial steamship wharf, a famous West Coast maritime landmark.
You would always meet something happening in the Park, with some of the most popular annual events, including Harbor Days, Sand in the City, and Wooden Boat Festival.
Address: 217 Thurston Ave NW, Olympia, WA 98501, United States
17. Wolf Haven International
Wolf Haven International is a national protected sanctuary for captive-born, displaced, and rescued wolves.
Propelled by a mission to protect and nurture the wolf population of America in its original habitat, Wolf Haven International has been in business.
It has been home to over 300 wolves for many years, with the authorities taking exceptional care through medical treatments and nourishing food.
Not only that, Wolf Haven International stands as the captive breeding grounds and pre-release breeding facilities for the Red Wolf and the Mexican Gray Wolf, both highly endangered species.
The sanctuary provides 50-minute guided tours where visitors can see the wolves from very close range.
Address: 3111 Offut Lake Rd SE, Tenino, WA 98589, United States
18. Evergreen Valley Lavender Farm
This attraction is a quiet, beautiful four-acre farm in the scenic Evergreen Valley.
With specialization in lavender and its products, this small boutique facility offers fresh and dried flowers, bath products, hydrosols, essential oils, and various lavender-inspired arts and crafts.
The Farm is also a great venue for local classes and meetings and an appealing place to read a book, thanks to the numerous benches and seating areas around the lavender fields.
If you are interested in lavender flowers, its products, and the Farm, here is a great meet. The Farm cultivates and offers eleven varieties of lavenders and invites visitors to see its on-site distillation of oil.
Address: 9733 Evergreen Valley Rd SE, Olympia, WA 98513, United States
19. Billy Frank Jr. Nisqually River Delta
The Billy Frank Jr. Nisqually River Delta is one of the few major estuaries in Washington protected for wildlife.
Nisqually River Delta aims to protect its fish diversity and wildlife habitats. In 2009, the restoration of the Nisqually estuary commenced with the removal of all the dikes.
As a necessity, the next thing was reconnecting the estuary's 762 acres with the Puget Sound and its tides. It is an essential step in the recovery of the entire Puget Sound.
The Nisqually River Delta, at Puget Sound's southern end, is a biologically diverse area that accommodates a range of habitats.
The freshwater of the Nisqually River combines with the saltwater of Puget Sound to create an environment full of nutrients and organic matter, thereby feeding a rich web of sea life.
Address: 100 Brown Farm Rd NE, Olympia, WA 98516, United States
Washington holds some cool attractions and activities, check out our guides on things to do in Pullman, things to do in Wenatchee as well as things to do in Tri-Cities for a memorable time here.
20. Washington Center for the Performing Arts
Located in the heart of Olympia, the Washington Center for the Performing Arts is the most excellent performing arts facility in South Puget Sound.
The Center is aimed at providing a venue for special regional performing arts and various cultural and entertainment activities.
The Center was opened in 1985 as a follow-up of the old 1924 Liberty Theater. It retains much of the historic building's architecture.
While the Center has its season of international and national artists, its primary goal is to encourage and support local performing art groups.
If you want a complete vacation experience, include watching a performance at the Washington Center for the Performing Arts on your bucket list of the best things to do in Olympia, WA.
Address: 512 Washington St SE, Olympia, WA 98501, United States
21. WET Science Center
Located in downtown Olympia, the WET Science Center is an interactive, hands-on place that provides information about water through fun and games. Engaging in the activities offered in this Center is among the fun things to do in Olympia, WA.
Water is a precious resource, and the Center features interactive exhibits, tours of water facilities, weekend activities for families, and environmental presentations on water issues.
At WET, there is a range of activities and games for kids of all ages, but the majority are designed for kids above ten and adults.
You would enjoy exhibits and video games covering various topics: water use and conservation, water cycle, wastewater treatment, reclaimed water, why you shouldn't flush some things down the drain, Puget Sound, and its stewardship.
Address: 500 Adams Street Northeast, Olympia, WA 98501, United States
22. East Bay Public Plaza
The Plaza has daily access from dawn and appreciates the diverse ways water sustains people and the planet.
The Plaza has many water-themed educational elements and sustainable features, including interpretive elements, artwork, a flowing stream, and a wetland pond.
The wetland pond and the stream are fed by reclaimed water, making them excellent places for visitors to decompress with a nice dip.
Address: 325 Marine Dr. NE, Olympia, WA 98501, United States
23. McLane Creek Nature Trail
McLane Creek Nature Trail is an easy, beautiful trail within the Capitol State Forest. This well-appointed trail is a boardwalk that allows visitors to interact quietly with the area's fauna.
Those who enjoy underwater and bird enthusiasts would love this trail more because of its unique characteristics.
Just over a little mile loop, visitors can admire ferns and moss-draped trees, cross over a creek filled with salmon, and walk next to a beaver pond.
Several improvements to the trails make it an excellent option for guests seeking an outdoor adventure with kids walking or in strollers.
Address: Olympia, WA 98501, United States
24. Mima Mounds Natural Area Preserve
The Mima Mounds Natural Area Preserve was established in 1976 to protect Mima mound landforms and Puget prairie grasslands.
Visitors are invited to explore the 637 acres of grassland-covered Mima mounds and forest land.
Being one of 17 National Natural Landmarks in Washington, the Mima Mounds is a special place to learn about geology, prairie ecology, Mima mound hypotheses, fire, and Native American historical usage of the mounds.
There is a ½ mile paved loop and two gravel paths ideal for guests who want to see and learn more about this beautiful and rare ecological system.
Notable vistas of Mount St. Helens and Mount Rainier are sometimes visible from this location.
Address: 12315 Waddell Creek Rd SW, Olympia, WA 98512, United States
25. Heritage Park Fountain
If you visit downtown Olympia in the summer, do not miss the Heritage Park Fountain.
Casually referred to as "Olympia's swimming pool," the Heritage Park Fountains offers free entertainment on hot summer days.
The Park is situated between Capitol Lake Park and Percival Landing.
You'd find the fountain active any time you visit until 9 pm. In addition, it features lights near the water jets so guests can relish an illuminated water show.
Heritage Park Fountain is located near Traditions or Grandpa's famous ice cream spots, providing numerous opportunities to cool down!
Address: 330 5th Ave SW, Olympia, WA 98501, United States
26. Yashiro Japanese Garden
Yashiro Japanese Garden, designed by Robert Murase, symbolizes an eternal bond between Olympia and its sister city Yashiro in Japan.
The Garden was a joint creation that came to life through the combined inputs of the city of Olympia and the Olympia-Yashiro Sister City Association.
It is located near Olympia City Hall and spans 74 acres. The Garden is maintained by the Olympia Parks, Arts, and Recreation society.
In the Garden are a collection of pagodas, reflecting pools, stone lanterns, and stone ornaments gifted by the city of Yashiro.
The Garden is open every day from 8:30 am to 8:30 pm.
Address: 1010 Plum St SE, Olympia, WA 98501, United States
27. Bigelow House Museum
The Bigelow House Museum is amongst the earliest buildings in the Pacific Northwest, standing as the oldest private residence in Olympia, Washington.
The house was built in 1850 for lawyer and legislator Daniel R. Bigelow and his wife and is an excellent example of the Carpenter Gothic style – a famous appearance in rural America in the mid-1800s.
The house is encompassed by over an acre of the original family's land.
Daniel Bigelow and his wife Ann Elizabeth (a schoolteacher) were important public figures in Washington, notably in the fight for women's rights and education.
Today, their home is a museum of early Olympia and Washington Territory history and houses exhibits of original furnishings, artifacts, and documents.
A visit to the Bigelow House Museum should be on your list of top things to do in Olympia, WA.
Address: 918 Glass Ave NE, Olympia, WA 98506, United States
28. Lattin's Country Cider Mill & Farm
Established in 1956, Lattin's Country Cider Mill and Farm is a small, family-run operation. It is one of the best places to visit in Olympia, WA.
The establishment works with other Washington farmers to deliver fresh fruits such as berries, apples, peaches, pears, and plums to Olympia customers.
They also make high-quality cider from their crisp, fresh apples (and that of other local farms). In season, Lattin's produces 4,000 gallons of cider a week and distributes it to stores across West Coast.
They make delicious goodies. Their apple fritters and doughnuts are the most famous in the area. Another fun reason why you should visit with your family is the opportunity to play with their baby animals.
There are always animal offspring, including baby cows, goats, chicks, bunnies, and other small creatures. Kids are given a bag of babies' favorite food to hand-feed them.
It is more favorable to visit the farm in September and any weekend in October for the apple festival.
You can pick apples or a pumpkin. In addition, enjoy their apple pie, apple crisp, caramel apples, cider donuts, hot and cold cider, apple cake, berry cider, and more.
Address: 9402 Rich Rd SE, Olympia, WA 98501, United States
29. Medal of Honor Memorial
If you are interested in anything military, especially its history, you would not want to miss seeing The Medal of Honor Monument.
The Medal of Honor Memorial, on the eastern part of the Capitol Campus, is a full-scale replica of the National Medal of Honor monument in Valley Forge, Pennsylvania. It also includes other war and military monuments.
It was built in honor of those Washington citizens who have received the country's highest military decoration, the Congressional Medal of Honor.
Address: Olympia, WA 98501, United States
30. Millersylvania State Park
Millersylvania State Park provides a wonderfully wooded respite just a few miles south of Olympia. It doesn't matter if it is boating, camping, hiking, or staying in a cabin, this 800+acre Park is very much ideal.
The Park has 3,300 feet of freshwater shoreline along the Deep Lake. It is filled with trails that wind through old-growth cedar and fir trees.
Millersylvania State Park is both lovely and historic, dating back to 1921 when the Miller family donated the property to the state. The building in the Park was constructed (almost entirely by hand) in 1935 by the Civilian Conservation Corps.
Camping cabins and campgrounds for tents, RVs, and trailers are available.
The Park is open from Monday to Sunday between 8 am to 7 pm.
Address: 12245 Tilley Rd SW, Olympia, WA 98512, United States
Want more of Washington? do check out our list of things to do in Tacoma, things to do in Sequim, and things to do in Ocean Shores for a memorable vacation.
Plan Your Trip to Olympia
Undoubtedly, the city of Olympia would be a top pick at any time, thanks to its amazing attractions. There are many interesting spots in this city that would always capture visitors.
Everything is beautiful, from the lovely parks to the choice of malls, historical structures, and calm waters!
You must be impressed by these tourist places, so why not make Olympia your next vacation destination?
Have fun!