In search of the best and fun things to do in Concord, CA?
Todos Santos was founded in 1869 and renamed Concord by well-known Californian ranchero Don Salvio Pacheco II. Concord lies in Contra Costa County in the center of California.
As of 2019, 129,295 people called it home, making it the eighth-largest San Francisco Bay Area city, according to the United States Census Bureau.
It is a significant East Bay hub in the San Francisco Bay Area, only 29 miles east of San Francisco.
It gained popularity in the 19th century after most of Pacheco's inhabitants relocated to Concord to prevent fire and flood damage.
Concord officially became a city on February 5, 1905. Concord, despite its size, has a quaint feel. It offers diverse destinations and attractions you will find interesting.
Here are the best things to do in Concord, CA.
Things to Do in Concord, CA
1. Markham Nature Park and Arboretum
Early in the 1980s, a community group established Markham Nature Park and Arboretum to preserve the city's rapidly disappearing natural places.
The Markham Regional Arboretum is a lovely botanical garden on La Vista Avenue currently under construction, with most of the site remaining in its natural state.
The conservatory, established by the Markham Regional Botanical gardens Society, provides a calm sanctuary away from the bustle of the city. It features rare and exotic trees, shrubs, and plants.
The nursery spans many acres and is situated on La Vista Avenue in Concord. It has mostly been left in its wild nature, in contrast to many of its more domesticated competitors.
The gardens do well in the marine-influenced climate, which features hot days and chilly nights in the summer and cold, frosty nights in the winter, with much of the vegetation still largely untamed and in its native state.
The gardens, open from dawn until dark every day of the year, are traversed by the Galindo Creek, sprinkled with numerous shaded seating areas and marked walking paths.
This attraction is one of the best places to visit in Concord, CA, especially for nature enthusiasts.
Address: 1202 La Vista Ave, Concord, CA 94521, USA.
2. Concord Pavilion
The City of Concord and Live Nation jointly own and operate the community amphitheater known as
Concord Pavilion
, which has a seating capacity of up to 12,500 people.
The Concord Pavilion, formerly the Train Pavilion and Chronicle Pavilion, was created by famous architect Frank Gehry and landscape designer Peter Walker.
A partnership between the city and a large national event management business runs the site. It has beautiful architecture created by recognized architects around the world.
It was first used in 1975 and has since hosted many amateurs and professional musical performers for concerts, high school graduations, and regional community events, including the Battle of the Bands and the yearly Jazz Festival.
Check out the upcoming events listed on Concord Pavilion's website to see what's happening when you plan to visit. Concord Pavilion is a venue that can be found on Kirker Pass Road.
Address: 2000 Kirker Pass Rd, Concord, CA 94521, USA.
3. Todos Santos Plaza
The Todos Santos Plaza is a sizable public green area that serves as a venue for social gatherings, live performances, carnivals, and festivals and for people to unwind.
Concord initially had its town square here. Don Salvio Pacheco, Don Fernando Pacheco, and Don Francisco Galindo founded it in 1869.
The Plaza, surrounded by Grant Street, Willow Pass Road, Salvio Street, and Mount Diablo Street, has picnic tables with benches, flowers, trees, a children's playground, several eateries, cafés, and shops,
The Plaza comes alive weekly during the farmer's market, with shoppers browsing the broad selection of delicious homemade goods and music playing in the background.
Address: 2175 Willow Pass Rd, Concord, CA 94520, USA.
4. Pixieland Amusement Park
Growing up in Concord requires frequent visits to Pixieland Amusement Park. A colorful amusement park called Pixieland offers a variety of exciting games and attractions for children. Exploring the Park is one of the fun things to do in Concord, CA.
Children may ride the Dragon Roller-coaster nonstop, shrieking with excitement.
The theme park, situated on Olivera Road, has several carnival rides for small children, such as an old-fashioned carousel, Tea Cups, Frog Hopper, Red Baron Airplanes, Dragon Roller Coaster, and Pixieland Express.
Additionally, the amusement park has areas that can be booked for special events like birthday parties, as well as a café that serves a variety of kid-friendly meals such as burgers, fries, hot dogs, sandwiches, and milkshakes.
They might let their inner train conductor loose while riding the Pixieland Express. Be prepared to take a photo of them as pilots since they will appear on broadcast in the Red Baron aircraft.
Due to its vibrant and upbeat colors, the Pixieland Amusement Park is perfect for kids from ten years and below. It is a treasure trove of fun and excitement.
Address: 2740 E Olivera Rd, Concord, CA 94519, USA.
5. Contra Costa Canal Trail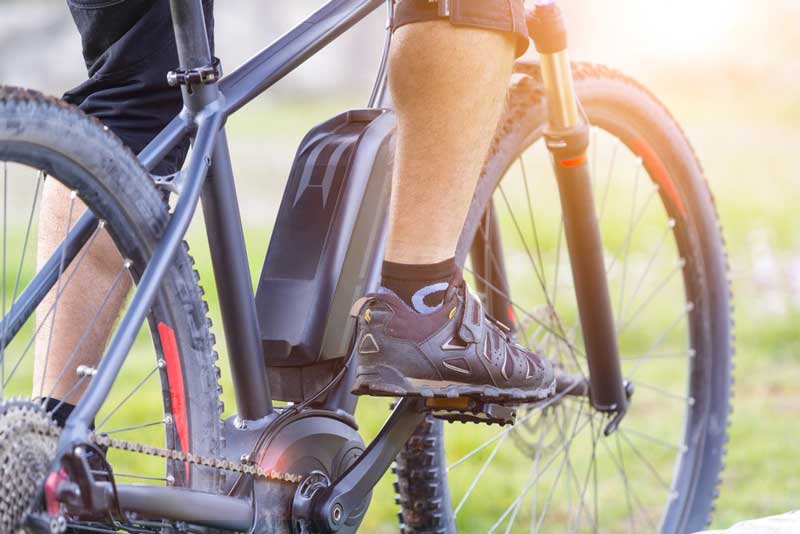 The Contra Costa Canal Trail is a concrete multi-use, whole-access Trail in the Parks Department system. It meanders beside the Contra Costa Canal across central Contra Costa County. Bikers, runners, and equestrians usually enjoy the place.
The Board of Reclamation, the Contra Costa Water District, and the Park District worked together to build the Trail, offering a safe off-road route connecting Concord with Pleasant Hill, Martinez, and Walnut Creek.
The horseshoe-shaped Trail provides access to commercial areas, schools, and public transportation.
It also connects to nearby pathways, including the California State Riding and Hiking Trail, Briones-to-Mt. Diablo Trail, and the Iron Horse Trail.
Address: 301 North San Carlos Drive, Pleasant Hill, CA 94523, USA.
6. Port Chicago Naval Magazine National Memorial
When two ammunition-laden ships stationed at Port Chicago Naval Magazine detonated near the conclusion of World War II, more than 300 American dockworkers and service members perished.
An enormous explosion happened at the Port Chicago Naval Weapons Station, located forty miles east of San Francisco.
The incident is the most significant domestic calamity of the war years because it shook homes and structures hundreds of miles distant.
The location, now a National Memorial, is only a few kilometers from Concord's center.
To see the magazine, which is still a working military site, you must sign up for one of the often guided scheduled visits.
Port Chicago Naval Magazine National Memorial is situated on Military Ocean Terminal Concord (MOTCO), an active base. The scheduled ranger-led tours are available to the public on Thursdays, Fridays, or Saturdays.
Address: 4202 Alhambra Ave Martinez, CA 94553, USA.
7. Shiva Murugan Temple
The first Hindu temple in America was established in Concord in 1957 and was constructed entirely from scratch.
Sivaya Subramuniya Swami, an American-born Hindu monk, established the temple, previously known as the Palanisami Temple, to serve Concord's expanding Hindu community.
The temple also contained other gods than Shiva, such as Lord Ganesha, Durga, and the Navagrahas.
The temple's offerings include Rajagopuram, a Shiva shrine, a place of worship, and many events like Pradakshina and Program.
Address: 1803 2nd St, Concord, CA 94519, USA.
8. Don Salvio Pacheco Adobe
In Concord, CA, there is a historic adobe home called the Salvio Pacheco Adobe. Salvio Pacheco, a ranchero from California with sizable lands in Contra Costa, constructed the house around 1835.
Adobe, the Spanish word for mud brick, was used to build this ancient house.
As a salute to Spanish civic architecture, this palace is decorated with elaborate woodwork and immaculate tiles imported from Spain.
Anyone interested in seeing the house is welcome to visit it.
If you love Spanish architecture, looking at the materials used to build this house is fun.
Address: Concord, CA 94520, USA.
Also check out our list of things to do in Tracy, and cool things to do in San Clemente, if you are planning a California road trip.
9. E.J. Phair Brewing Company & Alehouse
E.J. Phair Brewing Company & Alehouse is a well-liked lunch, supper, and happy hour spot for people who have had a long day on their feet and enjoy full American fares like pizza, burgers, and sandwiches.
It is renowned for its welcoming staff, generous portions, and cozy atmosphere. Its on-site brewed beers are also enduring favorites; they include silky ambers, intensely malty stouts, light ales, and hops IPAs.
E.J. Phair provides takeout as well as indoor and outdoor seating options. You can get information about the menu, operating hours, and seasonal beer selections on their website.
Address: 2151 Salvio St L, Concord, CA 94520, United States.
10. Silverlake Ramen
Famous Los Angeles-based ramen restaurant Silverlake Ramen has multiple locations in Southern California, including a trendy one in Concord.
The eatery, run by chefs and owners Thomas Aono and Jitaek Lim, is renowned for its excellent and reasonably priced high-quality ramen options.
The traditional tonkotsu-style ramen options, the Tokyo-style tsukemen ramen, or the shoyu-infused ramen with bamboo shoots, bok choy, and seaweed are all available to customers.
Along with superb starter options like edamame, gyoza, and deep-fried chicken karaage, Asian-style chicken and pig belly rice bowls are also offered all day.
32 Rev 2 Diamond Boulevard, Concord, CA 94520, USA.
11. Ellis Lake Park
The 10-acre Ellis Lake Park is located east of Ellis Street, south of Clayton Road.
Some of the highlights of this vast Park include ten acres of well-maintained rolling grasslands and a lake where you can go fishing, feed the ducks, or see the turtles come up from the water to sunbathe in the sun.
Kids can enjoy slides, monkey bars, and swings at the two playgrounds that are offered.
The Lake, inhabited by numerous turtle species and several duck species, is surrounded by rolling turf and a paved road. There are two locations for kids to play.
Community service organizations have an office in the Park's historic Keller House. Visitors can also take a stroll or run briskly around the Park's perimeter.
Address: 1736 Clayton Rd, Concord, CA 94520, USA.
12. Six Flags Hurricane Harbor
One of the largest water parks in the region is Six Flags Hurricane Harbor, situated on Waterworld Parkway in Concord.
The theme park, owned by EPR Properties and run by Six Flags, is open from May through October and offers a variety of rides for all ages, from kid-friendly attractions to heart-pounding thrill rides.
It is typically open from late spring through early fall when the conditions in central California are ideal for outdoor activities.
The park offers a range of rides suitable for guests of all ages. Private dipping pools are available to parents traveling with infants and young children that are off-limits to older children.
Some of the park's features include waterfalls, slides, pools, refreshment stands, and a gift store. It's one of those locations where plenty of families spend the whole day.
Favorite rides at the park include the Cliffhanger, Dragon Falls, Diablo Falls, and Big Kahuna.
There are also some food concession stands and gift shops. Six Flags Hurricane Harbor Concord is open all day on Saturdays during the summer. Playing in this attraction is one of the fun things to do in Concord, CA.
Address: 1950 Waterworld Pkwy, Concord, CA 94520, United States.
13. Diablo Rock Gym
In contrast to the steep areas to the north and south, California's central coast is flat.
However, here is an excellent alternative for those who wish to brush up on mountaineering without making a long drive.
The Diablo Rock Gym takes pride in being a happy, healthy group of driven individuals. Rock climbers with experience meet up to train and provide their skills to newcomers to the sport.
Along with bouldering, yoga, fitness, and other activities, they boast the best climbing terrain on this side of the Caldecott Tunnel.
You've come to the perfect location if you're trying to get in shape or want to learn how to climb. Before beginning your ascent, check the website for age and fitness requirements.
Address: 1220 Diamond Way # 140, Concord, CA 94520, USA.
14. Mikuni Japanese Restaurant & Sushi Bar
If you're wondering what to do in Concord, CA, check out Mikuni Japanese Restaurant & Sushi Bar for excellent international cuisines without the bother of a global journey.
It's routinely rated as one of the most incredible sushi restaurants in the Bay Area. It is situated on Diamond Boulevard in Concord.
For those who are pressed for time, they provide curbside pick-up and have an extensive assortment of sushi, sashimi, and rolls on their menu.
If you have a flexible schedule and would like to save some money, consult their website or give them a call and inquire about upcoming specials. Drink and food discounts may be offered during happy hour.
Address: 2075 Diamond Blvd Suite 100, Concord, CA 94520, USA.
15. Iron Horse Regional Trail
Compared to the average American, Californians tend to be healthier and more active. There are plenty of easy outdoor exercise options for individuals traveling to the Concord region.
The Iron Horse Regional Trail follows the long-gone Southern Pacific Railroad track as it connects Concord to the nearby city of Pleasanton.
About 60 kilometers separate the two cities, making a round-trip vacation achievable for fit bikers with plenty of time on their hands.
The Trail travels through largely unaltered natural, residential, and commercial areas. In the early morning and late afternoon, wildlife is frequently observed. Exploring the Trail is highly recommended if you don't know what to do in Concord, CA.
Address: Iron Horse Regional Trail, California, USA.
Planning to explore California? Get the best of attractions and activities in Calistoga, and Manteca for a fun vacation.
16. The Don Francisco Galindo House
The Don Francisco Galindo House, commonly known as the Galindo House and Gardens, is a magnificent example of 19th-century architecture.
The Don Francisco Galindo House, conveniently situated on Amador Avenue in Concord, is one of the Bay Area's best-preserved historic homes.
The House is among the few remaining Victorian ranch houses in Concord and the county. It was constructed by Francisco Galindo and his wife, Maria Dolores Manuela.
The House now occupies 1.5 acres of grounds that have been expertly planted.
The Victorian ranch-style House was constructed in the mid-1850s. It is surrounded by public gardens and open areas that span almost two acres.
The House showcases the lives of its previous occupants. It contains authentic furnishings, artwork, clothing, and household items that offer visitors a singular window into life in the past.
Only visitors with appointments may take docent-led tours of the facility run by the city's historical society.
Address: 1721 Amador Ave, Concord, CA 94520, USA.
17. Concord Farmers' Market
This farmers market, which is in the center of Concord, has a wide range of vendors selling a wide range of goods. Shopping in this Market is one of the best things to do in Concord, CA.
Although they frequently receive the most attention, farm-fresh fruits and vegetables are the tips of the iceberg. There is also a large selection of prepared meals, including cheese and salsa.
It is a well-liked lunch spot, serving wood-fired brick pizza and turkey drumsticks. Tuesdays throughout the year and Thursdays in the summer are when the Concord Farmers' Market is open.
It's the ideal place to buy locally produced items like artisanal cheese, honey, eggs, and seasonal fruits and vegetables!
The Pacific Coast Farmers Market Association (PCFMA), a nonprofit organization that runs farmers' markets throughout the Bay Area, runs the Concord Farmers' Market.
PCFMA aims to enable regional farmers and ranchers to prosper in their local communities while ensuring that those areas have access to tastier, higher-quality food. While you're there, check out family-friendly activities like face painting.
Address: 2175 Willow Pass Rd, Concord, CA 94520, United States.
18. Diggers Diner
Diggers Diner is a laid-back, family-friendly diner on Farm Bureau Road that offers a menu of all-American fare.
The café-style diner, open for breakfast, lunch, and dinner, is well known for its burgers, which are prepared with prime beef, a variety of toppings, and fresh buns. Having a taste of their delicious burger is one of the top things to do in Concord, CA.
Along with milkshakes and other sweet treats, the menu also features popular items like hot dogs, sandwiches, salads, wraps, and full breakfasts with eggs, bacon, hash browns, and grits.
Online ordering is available at Concord's Diggers Diner. It is accessible from Monday through Saturday.
Address: 1895 Farm Bureau Rd, Concord, CA 94519, USA.
19. West Wind Solano Drive-In
Do you have an old soul? If so, watching a movie at a drive-in theater will be enjoyable for you.
This movie theater aims to keep giving customers the lovely feeling of being in their car while still out in public and yet still private.
In addition, you can play some games in the neighborhood park before going to the drive-in to watch your preferred movie.
Drive-in theater parking slots are slanted forward to allow everyone to rest comfortably throughout the performance.
It would be best if you dialed into your FM radio to hear the movie, which is a good idea.
Address: 1611 Solano Way, Concord, CA 94520, USA.
20. Newhall Community Park
East of Treat Boulevard, near Galindo Creek, is the 126-acre Newhall Community Park. The locals prefer nightly hangouts in this neighborhood park.
In addition to soccer fields, playgrounds, picnic areas, clean restrooms, and free parking, you'll see many families.
There are routes close by where you may embark on a thrilling hike up the hill's summit and take in the breathtaking scenery.
There is a dog park nearby where your pet can run around and play with other dogs.
Access is available from Turtle Creek Road or the Newhall Parkway south of Clayton Road. The park's Galindo Creek meanders through it. Newhall Community Park is one of the best places to visit in Concord, CA.
Address: 1351 Newhall Pkwy, Concord, CA 94521, USA.
21. Downtown Concord Historic Walking Tour
The Concord Historical Society provides historic walking tours of the city's downtown as part of its mission to preserve and promote Concord's rich heritage.
Visitors can learn about the significance of the city's twenty-eight historical places.
One of the most remarkable characteristics is the city's original firehouse.
Address: Concord, CA 94520, USA.
22. aRt Cottage
In the heart of Concord, California's aRt Cottage, you may peruse a wide selection of works created by regional Bay Area artists. Visiting this attraction is one of the top things to do in Concord, CA, especially for art enthusiasts.
The San Francisco region has drawn misunderstood artists, musicians, and free spirits seeking to escape the shackles that chained them to unpleasant lives in other areas of the country, especially since the years following World War II.
aRt Cottage is a well-known gallery and studio with colorful works created by nearby Bay Area artists.
A German immigrant who arrived in the nation in the 1950s founded the gallery. Its frequent open houses allow art-loving guests to see beautiful paintings while mingling with artists.
Approximately every two months, exhibits change. Free art receptions with refreshments are always open to the public.
Address: 2238 Mt Diablo St, Concord, CA 94520, USA.
23. Boundary Oak Golf Course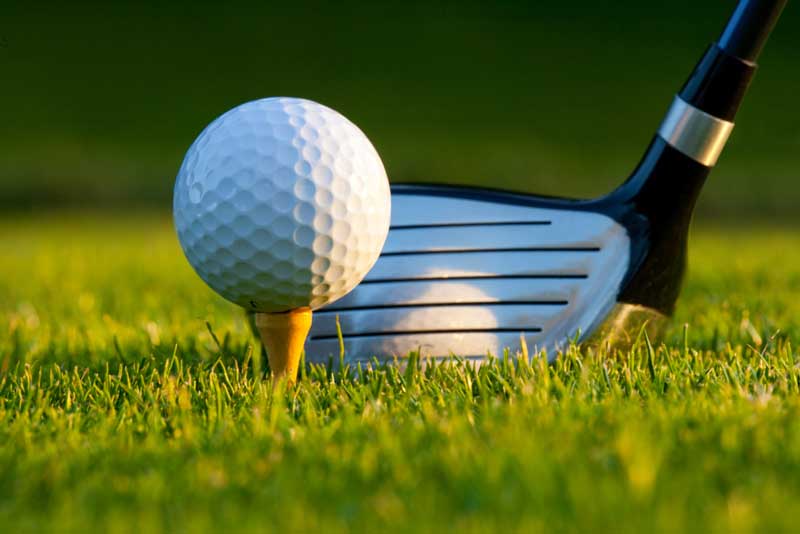 Since it first opened in the late 1960s, Boundary Oak Golf Course has become a popular destination for savvy golfers. It borders the picturesque foothills of magnificent Mount Diablo.
A well-known Golf Course architect created it to compete with the area's exclusive clubs. As a result, it is one of the best courses in the Bay Area.
Boundary Oak Golf Course measures over 7,000 yards from the blue tees, but playing from the forward tees can drastically cut the distance for women, seniors, and children.
Seven kilometers south of Concord, in Walnut Creek, lies the Course. There is a pro shop, eatery, and tap house there.
Address: 3800 Valley Vista Rd, Walnut Creek, CA 94598, USA.
24. Ygnacio Valley Park
Ygnacio Valley Park is a 9.5-acre park in Concord. The Park comprises a jogging path, ball fields, barbecue and picnic facilities, a large expanse of turf, and a notable children's play area.
Restrooms and a parking lot are in front of the park, close to the playground.
Behind the convenience rooms is a shaded picnic area; beyond that, you will discover a paved walking path.
Dog owners can walk on the path that curls around the expansive grassy field.
Your four-legged friend must remain on a leash at Ygnacio Valley Park.
Address: 901 Oak Grove Rd, Concord, CA 94518, United States
25. Matteo's Dream Playground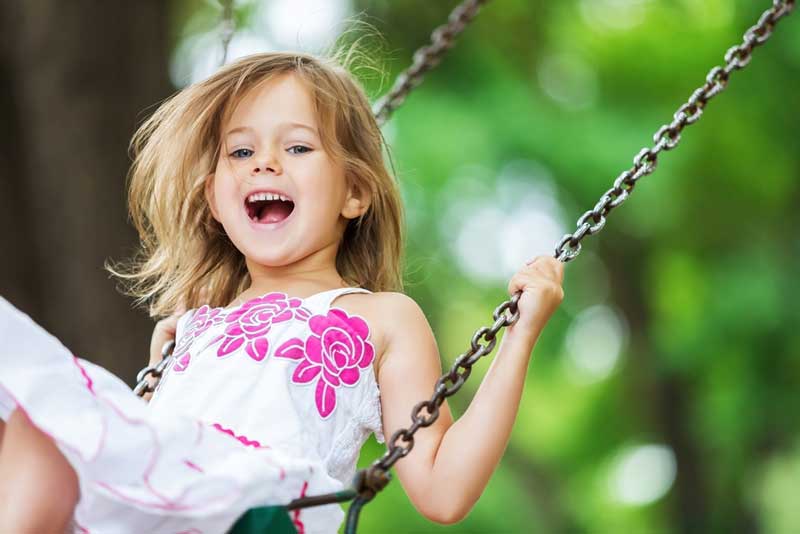 One of the best things to do in Concord is to visit Matteo's Dream Playground. It is an urban park that opened on May 16, 2007.
The park has fun features for children who want to spend hours climbing, moving, swinging, and partaking in imaginative play.
The park has an all-ability playground that can accommodate kids of various ages.
Matteo's Dream Playground is named after Matteo Henderson, a boy with severe disabilities, including blindness, cognitive development, and cerebral palsy.
Matteo's Dream Playground features are designed to accommodate people with different disabilities.
A rubber surface and huge ramps allow kids in wheelchairs to maneuver effortlessly.
A visit to Matteo's Dream Playground is undoubtedly one of the fun things to do in Concord, CA.
Address: 2050 Olivera Rd, Concord, CA 94520, United States
26. Red Door Escape Room
Red Door Escape Room is a completely hypnotic entertainment experience where you and your loved ones solve puzzles, clues, and hits to try and escape in one hour.
With creativity, artistry, and technology, the escape room work devotedly to bring back human connection into the entertainment world.
Red Door Escape Room is perfect for friends, families, sports teams, and corporate groups.
The escape room challenges the group to decode cryptic puzzles and concealed clues and eventually escape from a series of rooms in less than an hour.
With different episodes available, from fairy-tale-themed Once Upon a Time to Casino Heist, every episode carry you into a new reality and binds you with your team.
Address: 2075 Diamond Blvd Suite 275, Concord, CA 94520, United States
27. Sunvalley Shopping Center
Sunvalley Shopping Center, popularly known as Sunvalley Mall, is the largest regional shopping mall in Concord, CA.
The 1.333 million square feet mall is owned and operated by the Taubman Company.
Sunvalley Shopping Center features over 160 retail shops, restaurants, and services.
You will discover the best retail items at anchor stores such as Men's JCPenny, Macy's Women, Nordstrom Rack, and Sears, as well as a wide variety of specialty stores like Victoria's Secret, PINK, Forever 21, H&M, and MAC.
For refreshments, there are numerous restaurants around suitable for any palate.
Visit BJ's Restaurant & Brewhouse for Pizza and chilled beer, Johnny Rockets for a 50's burger, and Tomi Sushi & Seafood Buffet for delicious sushi.
Address:1 Sun Valley Mall, Concord, CA 94520, United States
Explore more cities in California. Check out our list of things to do in Montecito , things to do in Yuba City, and things to do in Mount Shasta for a fun time
Plan Your Trip to Concord
Concord has many quiet areas, several parks, and other fun family activities that add to the city's lovely small-town ambiance.
The weather is among the nicest. The Mediterranean-style weather in Concord is delightful.
Concord experiences more than 260 sunny days yearly, so remember to wear sunscreen. Do visit!