In search of the best and fun things to do in Anacortes, WA?
Anacortes is a coastal city on Fidalgo Island in Skagit County, Washington, United States. The city's name was gotten from Anne Curtis Bowman, the wife of one of the first settlers of Fidalgo Island.
Anacortes is a famous tourist destination. As of 2020, the city's total population was 17,231.
The city is renowned for housing the Washington State Ferries dock and terminal, which serves several islands.
Another famous attraction in the city is the majestic Washington park. This beautiful Park presents boat launching, camping, and a clear view of the Islands of San Sudan.
In addition, you will discover intriguing town events and activities, restaurants, historical attractions, etc.
Are you planning an exploration of Anacortes? Here are the best things to do in Anacortes, WA.
Things to Do in Anacortes, WA
1. Tommy Thompson Trail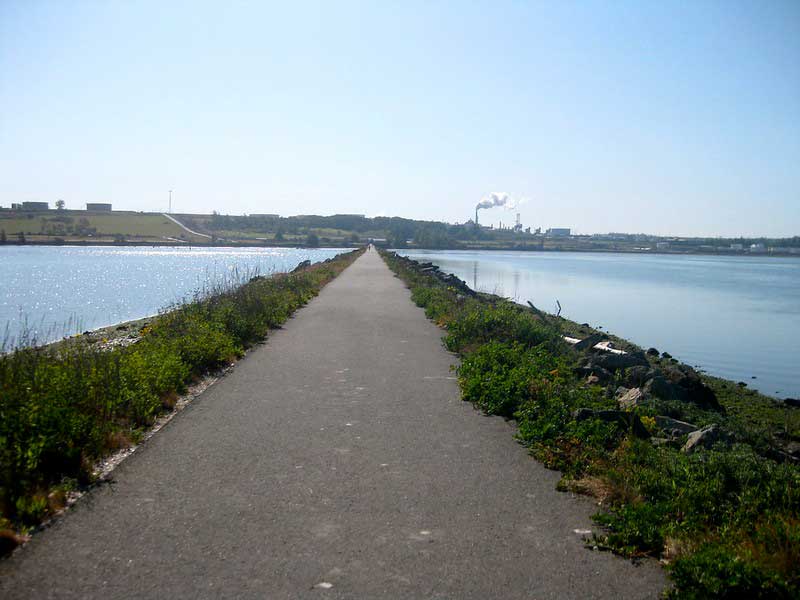 This beautiful 3.3-mile trail lies between March Point and Anacortes Point, providing Mount Baker with unparalleled views.
The trail has an elevation of 25 feet in its entire course; therefore, hikers of any ability level can move around easily by walking or other means.
It is an ADA trail; thus, it accommodates strollers and wheelchairs, making it an incredible recreation option for families and those with mobility concerns.
The path moves along the abandoned railroad trestle to the Fidalgo Bay western shoreline, offering a view of the region's marine life, like sea lions and blue herons.
Tourists will come across restrooms and peculiar attractions such as a colorful totem pole along the route.
Address: Anacortes, WA 98221, United States
2. Little Cranberry Lake
Little Cranberry Lake, in the Community Forest, is one of the best places to visit in Anacortes, WA.
This Lake is the city's anchor for a wilderness corridor of 10miles. Initially, it was a little pond but was deepened two times by damming during the 20th century.
Now, it is a famous swimming site in northwest Washington Northwest. Visitors can go mountain biking and hiking on the trails close to the Lake, traversing through unique orchid varieties and second-growing forest terrain.
Address: Anacortes, WA 98221, United States
3. Mount Erie
One of the best things to do in Anacortes, WA, is to climb the breathtaking Mount Erie. Skagit County's skyline is framed by this mount which is known to be amongst Anacortes's most notable landmarks.
The Mountain is said to have formed during the Jurassic Period but was named in the modern era by the 1841 Wilkes Expedition members.
Since the late 1960s, it has remained a famous Washington climbing spot, providing intriguing panoramic sights of the surrounding areas from the summit.
The surrounding lands, which are parts of the city park, can be accessed by hikers throughout the year.
Address: Anacortes, WA 98221, United States
4. Washington Park
Washington Park, encompassing 220 acres, is a beautiful city park on the western end of Fidalgo Island, extending from the west of Anacortes to Rosario Strait.
The Park is famous for daytime recreational activities, providing picnic shelters, children's playgrounds, and a boat launch.
Extra daytime picnic sites can be found at Green Point, where visitors can take a hiking loop of 2.3 miles and appreciate unparalleled Burrows Bay views, Close Olympic Mountain, and the Islands of San Juan.
There are 68 available overnight campsites, which include areas for R.V. hookups and group tents that can be reserved.
The Park also features two beaches: the sunset beach and the west beach. Immense fun awaits you at this destination. Washington Park is one of the best places to visit in Anacortes, WA.
Address: 6300 Sunset Avenue, Anacortes, WA 98221, United States
5. Cap Sante Park
This 37-acre Park has lush forests and is along Anacortes' eastern edge. It is famous for the intriguing overlooking sight of the Cascade Mountains, Fidalgo Bay, and March Point.
This family-oriented Park, above Cap Asante Boat Haven Marina, is a perfect location for recreation during summer times.
The Park has a 100 feet elevation across an area with thick forests that serve as a daytime picnic site. Visitors can enjoy a short-mile round trip on its hiking trail that traverses glacial outcroppings and grassy stretches.
At the trail's end, tourists and visitors can enjoy unparalleled views of nearby Mounts Baker and Erie. Remnants of a past amphitheater are displayed on the eastern bank's parks, giving visitors an enjoyable scenic environment.
Address: 1000 W Ave, Anacortes, WA98221, United States
6. Rosario Beach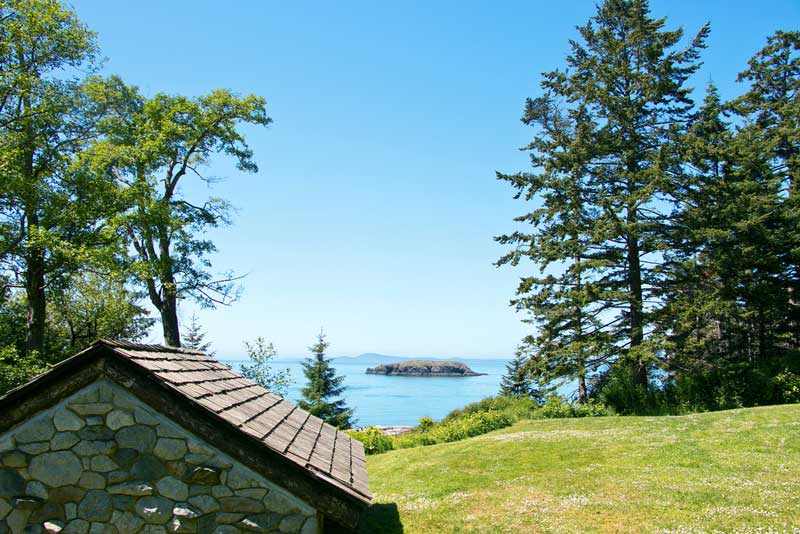 Explore this destination if you're wondering what to do in Anacortes, WA. This attraction is a pleasant sandy cove along Fidalgo Island's southwestern edge. It is renowned for its fascinating wildlife and breathtaking beachfront stretches.
The beach area was occupied 3000 years ago by Coast Salish Samish native tribes, who used it as a fishing and hunting site.
The Maiden of Deception Pass story of the beach's pole carvings in honor of Samish legends is linked to the beach area.
Elegant 100years-old trees fringe the beachfront, and gorgeous wildflowers occupy the meadowy bluff for the entire Summer times. The habitat also houses other historical features you will discover when visiting.
Address: Anacortes, WA 98221, United States
7. Cap Sante Marina
This spacious marina, also known as the "Port of the Anacortes," is the primary waterfront entryway to the beautiful city and is among the top boater destinations in Pacific Northwest.
Passengers can buy snacks, ice, bait, and fuel on the Fido Fuel Dock. They can also have a floating pump-out station.
Marina guests will also receive laundry, showers, and restroom services and locks for the vessels to ensure night security.
This marina is available every week, in the morning and afternoons too.
Address: 100 Commercial Avenue, Anacortes, WA 98221, United States
8. Anacortes Museum
The local and maritime history of Anacortes and the entire Fidalgo's Island is preserved and featured at the Anacortes Museum.
If you are so excited to know the town's storied past, do a fast stopover at this destination. Historical photographs, artifacts, and other items are displayed on shelves.
There are life-size boats, typically used for fishing before motorized watercraft.
It is a fascinating and informative destination, offering the public more information on Anacortes' traditions and heritage.
Address: 1305 8th St, Anacortes, WA 98221, United States
Also check out our list of things to do in Puyallup, things to do in Bremerton, and cool things to do in Sequim, if you are planning a Washington road trip.
9. Predators of the Heart
It is a 10-acre unique exquisite animal refuge on old forest land in Anacortes. The sanctuary, founded in 1998, is home to many rescued wild animals, including bobcats, wolves, cougars, native birds of prey, and exotic reptiles.
The animals are kept in a facility with USDA licenses and maintain the highest standards to ensure the animals' safety and happiness.
To have a 2-hour Wolf Encounter experience, you can book through Airbnb, allowing participants to walk with wolf ambassadors Max and Kakoa and learn more about the company's operations.
Only those from 18 years and above can tour the refuge. The attraction is accessible from Mondays to Saturdays.
Address: 4709 Welch Ln, Anacortes, WA 98221, United States
10. Deception Pass State Park
Deception Pass State Park has hiking trails, tide pools, swift streams, and ancient forests.
Due to its beauty, the Park is among the most highly visited natural site in the state. The dominant feature is the Bridge of Deception Pass, a scenic crossing attached to Fidalgo Island and Whidbey.
From the Park's shores, you can see amazing bridge views and exhilarating landscape images.
Address: 41229 State in Rte 20, Oak Harbor, WA 98277, United States
11. Swinomish Casino and Lodge
The Swinomish Casino and Lodge is a premiere gaming destination overlooking the elegant Padilla Bay natural landscape, Islands of San Juan, and the Swinomish Channel.
Tourists and visitors can have fulfilling casino games all day in the resort. In addition, there is a gaming floor fully stocked with more than 800 upscale slot machines.
There are table games at the top, such as pai gow, keno, blackjack, roulette, and craps. The destination also has 98 stylish resort suites and guest rooms designed in the Swinomish Indigenous heritage's honor, displaying luxurious amenities and local artworks.
Guests can also visit the putting green at the Swinomish Gold Link or enjoy exotic mouthwatering cuisines at any of the resort's six bars and restaurants.
Address: 12885 Casino Dr, Anacortes, WA 98221, United States
12. Sharpe Park
This beautiful country park on Fidalgo Island offers stunning views of the environment.
Visitors are allowed to hike on several easy and moderate shoreline forest trails. There is also a trail for seasoned hikers, offering an extreme experience.
Numerous landscapes display ferns, mosses, and wildflowers under a fringe of coniferous and deciduous forest area that is home to native species like bald eagles, red-winged blackbirds, hooded merganser, and ospreys.
Hikers can also glimpse marine life, migratory songbirds, and harbor porpoises. Trail maps can be obtained online to aid hikers in planning excursions and outings. Hiking on this Park's trail is one of the fun things to do in Anacortes, WA.
Address: 14676 Rosario Rd, Anacortes, WA 98221, United States
13. Anacortes Arts Festival
Over 90,000 people visit Anacortes yearly for the Anacortes Arts Festival. This Festival is among the largest and oldest in the Northwest. Attending this Festival is one of the fun things to do in Anacortes, WA.
This Festival happens every August. The Festival features over 200 temporary artisans' booths, 25 local food vendors, youth activities, Galleries art exhibits, working artist demonstrations, etc.
There will be musical performances in three stages. People can also enjoy beers, wines, and spirits on-site.
Check the Festival's working studio section for modern, classic, and folk artworks.
Address: 505 O Avenue, Anacortes, WA 98221, United States
14. Calico Cupboard Cafe and Bakery
Have a meal in the excellent Calico Cupboard Cafe and Bakery if you're indecisive about what to do in Anacortes, WA. This micro-chain Restaurant operates in numerous Washington State locations, particularly in the Northwest.
The Anacortes location was opened by chef and baker Linda Freed in 1992.
The homestyle Restaurant is charming and prepares all the traditional entrees from scratch in the house, using freshly milled grains and organic flours for its baked goods.
Some lunch meals include deli sandwiches and hearty focaccia made with locally sourced meats, fresh produce, healthy toppings, and condiments.
Every breakfast menu includes favorites like old-fashioned Irish oatmeal, breakfast burritos, fashionable hash platters, and scrambled egg.
A menu of microbrews and wines of the Pacific Northwest with brunch drinks like espresso beverages and mimosas are accessible to complement your meals.
Address: 901 Commercial Avenue, Anacortes, WA 98221, United States
15. Anacortes Farmers Market
Tourists and visitors can check out the Skagit Valley bounty and shop for locally cultivated produce, pantry varieties, locally baked goods, fresh meats from farms, and seafood.
You will discover crabs, shrimps, shellfish, numerous fishes, and other animals that are taken freshly from the nearby waters.
You can also find creations of crafters and local artisans, ranging from accessories and apparel to mosaics, ceramics, and fine arts.
Beverage and local food vendors sell tasty meals and coffee the entire morning.
Anacortes Farmers Market is open every Saturday morning from May to October annually. Anacortes Farmers Market also draws crowds for occasionally entertaining events to Anacortes's downtown historic district.
Address: 611 R Ave, Anacortes, WA 98221, United States
Planning to explore Washington? Get the best of attractions and activities in Issaquah, Pullman, and Port Townsend for a fun vacation.
16. Anthony's at Cap Sante Marina
This famous chain of cafes and restaurants in the Pacific Northwest was first established in 1969 in Bellevue.
Now, the delightful chain has numerous casual dining and dinner houses in Puget Sound. It comprises a cabana area at Cap Sante Marina, which opened in 2016.
Diners have the luxury of enjoying sweet entrees made with fresh produce and seafood from the Northwest. The locals' favorites include prawns tempura, chips, crab cakes (Dungeness), Alaska lingcod (the Restaurant's signature food), and Penn Cove mussels and fries.
A selection of well-crafted beers and wines are served with entrees. After eating, one can have the fun of their life playing at an outdoor bocce ball court.
Address: 1207 Q Ave, Anacortes, WA 98221, United States
17. The Maritime Heritage Center
This place preserves the northwest Washington industry and maritime history, providing exhibits of the 19th and 20th centuries.
The museum's primary exhibit is the conserved Preston snag boat of W.T., built-in 1882. The boat was the last sternwheeler to function with the Puget Sound at its decommissioning in 1983.
It is one of the two existing snag boats remaining in the United States. The boat was listed on the Historic Places National Register in 1979.
The museum exhibits have stories concerning the region's boat building, cannery industries, milling, and shipping. The Center is toured for free from April and even October.
Exploring the Maritime Heritage Center is one of the top things to do in Anacortes, WA.
Address: 703 R Ave, Anacortes, WA 98221, United States
18. The San Juan Island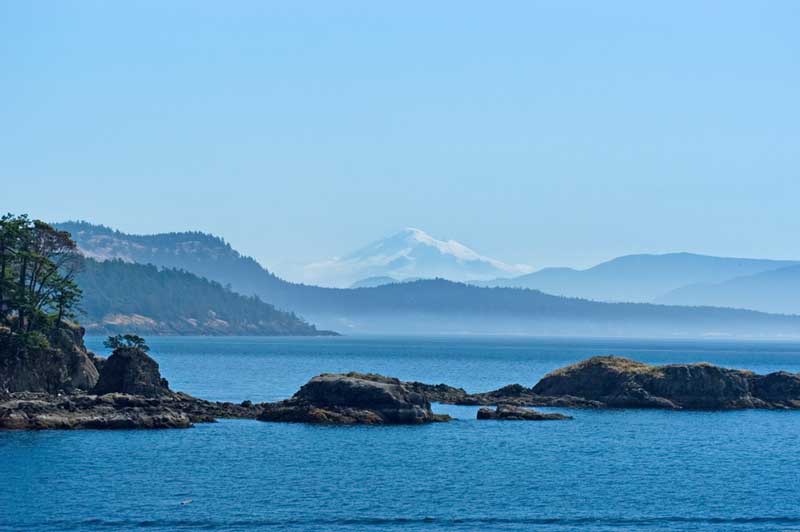 It is an archipelago that can be accessed from short-term ferry transport from Anacortes, WA.
This Island is one of the world's premium kayaking sites. A tour of the San Juan Islands offers visitors beautiful views of snow-covered mountains, ocean, rocky coastline, and numerous marine wildlife such as seals, orca whales, eagles, sea lions, etc.
Join a tour company in paddling across these breathtaking attractions and discover all its treasures. It promises to be an exciting adventure.
Address: Anacortes, WA 98221, United States
19. Rockfish Grill
Rockfish Grill is a family-friendly gastropub and bar in the Old Town Anacortes district. Its mouthwatering brick oven pizzas and exceptional bar fare quality are popular.
Visitors can enjoy classic Northwest cuisine daily at dinner or lunch, such as wood-fired pizza with toppings like smoked salmon, Gorgonzola cheese, roasted garlic, and pineapple.
Perfect burger preferences are served with a traditional pub entree like the shareable appetizers or shepherd's pie.
A complete craft beer slate is brewed all year round on-site, ranging from traditional beers like Annie's Amber Ale to experimental beers like Cream Bee, brewed using local honey.
In addition, patrons can enjoy live music by regional and top national artists in the Restaurant every week.
Address: 320 Commercial Avenue, Anacortes, WA 98221, United States
20. Causland Memorial Park
If you visit the Anacortes Museum, check out the nearby Park, Causland Memorial.
The city green space owns an amphitheater, verdant grounds, and little tree pockets, which serve as event centers.
The distinctive sights in the Park are the colorful mosaics used on the main pavilion and perimeter wall.
The decorative artworks are made of pebbles and stones of different colors, textures, and shapes, forming abstract images and patterns that have features that resemble flowers and plants.
Due to the unique sight, many visitors go to the place to take pictures and appreciate the incredible mosaics.
Address: 710 N Avenue, Anacortes, WA 98221, United States
21. Skagit Island Marine State Park
This beautiful 25-acre public recreation area is among the best marine camping sites, offering primitive campsite areas and mooring buoys for water camps.
The attraction features spacious and beautiful meadows and forests. It is traversed through a Cascadia Marine Trail.
There is an available beach area that is open during warmer months. In addition, there is a public vault toilet. However, visitors should remember that no garbage services or portable water are proffered here on our Island.
Address: Skagit Island, Anacortes, WA 98221, United States
22. John Storvik Park
This public Park of 8.7 acres was named in honor of John Storvik, a Coos Bay Pulp Mill shareholder and an early Anacortes resident.
The Park is popular for the playground built by the community with the aid of children in the area.
The Park also houses maritime and nautical-themed play tools, including play ferries and suspended bridges, established with imaginary fantasy themes like children's stage for performance and towers of the climbing castle.
An adventure-themed marine spray pad, added in 2017, operates throughout summer. Other side attractions are day picnic sites, two basketball courts, and young people's soccer field that serves as a multipurpose field.
Address: 1110 32 St, Anacortes, WA 98221, United States
23. Frida's Gourmet Mexican Cuisine
Frida's Gourmet Mexican Cuisine, a Mexican-style restaurant, was named in honor of a Mexican artist, Frida Kahlo, of the 20th century.
The Restaurant has classic avant-garde and artistic paintings of Frida's Kahlo husband, artist Rivera Diego. The Restaurant serves creative modern fare and recipes with a Mexican touch.
One can savor peculiar gourmet entrees, named in honor of distinguished cultural figures and Mexican painters, including Chicken Dolores Olmedo-made with a sauce of roasted coconut and pineapple, or the Gerardo Murillo Steak, which pairs your pan-sauteed steak skirt filets, tequila and habanero sauce.
The entrees of traditional descents range from tamales and hearty chimichangas to chipotle enchiladas and mole burritos. There are also beers and wines from the Pacific Northwest, with a selection of over 100 Mexican tequilas specialty.
Address: 416 1/2 Commercial Avenue, Anacortes, WA 98221, United States
24. Swinomish Sports Bar and Grill
This destination is the Swinomish Lodge and Casino restaurant. It is popular because of its American-style entrees and sport-themed design.
One can get a treat of locally inspired fare for lunch and dinner. The food ranges from a 10-inch gourmet pizza to homestyle beef brisket, pulled pork, and smoked barbecue platters.
Sandwiches and creative burgers include grilled short rib cheese sandwiches, pork belly Banh mis, and brisket Philly cheesesteaks.
Patrons can also try creative appetizers like Dungeness crab artichoke dip or other specialties like chip platters, shrimp diablo, and fish. The full-service restaurant bar is open all day, serving draft brews, fine cocktails, and wines.
Address: 12885 Casino Dr, Anacortes, WA 98221, United States
25. Ship Harbor Interpretive Preserve
Ship Harbor Interpretive Preserve, often referred to as the SHIP, is amongst Anacortes' peculiar attractions. Exploring it is one of the top things to do in Anacortes, WA.
The Preserve features some boardwalks and trails that move through the freshwater wetlands of the area, showing interpreting signs about the area's fauna and flora.
The exhibition areas show the detailed culture of Samish indigenous people and land use, the history of the canning industry, the wide-ranging salmon fishing of Fidalgo Island, and the European's arrival in the Pacific Northwest.
When the session of the interpretive trail ends, there is a 2000 feet beach where visitors can rest and relax. The beach has various marine life and sub-tidal beds of eelgrass.
Address: Edwards Way, Anacortes, WA 98221, United States
26. Peach Preserve
To reach the Peach Preserve take the Guemes Island ferry from Anacortes to Guemes Island. Once it comes to the Guemes landing, move your eyes to the left, you should see a wide beach with no houses.
Follow the half-mile trail through the forest, then the seasonal wetland, and finally across the shoreline prairie before returning to the beach. The track is generally considered to be an easy route. You can bring the kids along to be part of this adventure.
The nature preserve is home to over 2,000 feet of shoreline and 63 acres of woodland, grassland, and wetland open to the general public.
The trail offers many spectacular views that you will find so endearing, and you can bring a camera to take photos of the beautiful areas. Birding is also another activity to do here.
Address: S Shore Dr, Anacortes, WA 98221, USA
27. Sugarloaf Mountain Trailhead
Sugarloaf Mountain Trailhead is a perfect attraction for people wanting to explore the outdoors. It is a 3.4 km in-and-out trail off Anacortes, WA.
The scenic trail is a well-known outdoor area for walking, hiking, and birdwatching. Therefore you will also get to see other nature enthusiasts like you exploring the site.
You can bring your dogs for a walk, but visitors must ensure their dogs are always on a leash. The perfect period to check out this trail is from April to September.
Sugarloaf Mountain Trailhead is a moderately challenging and short route with spectacular views during your hike.
Address: Ray Auld Dr, Anacortes, WA 98221, USA
Are you considering exploring Washington, here is a guide on things to do in Spokane, things to do in Bellingham, and things to do in Bayfield for a fun vacation
Plan Your Trip to Anacortes
Anacortes is suitable for you if you're adventurous, as the city features numerous adrenaline-pumping attractions. Don't enjoy the city alone; ensure to visit with friends and family.
Don't forget to refer to this list during your vacation to avoid missing out on top spots.
Have a fun trip!