Looking for the best and fun things to do in Oak Park, IL?
This beautiful suburb is situated very close to the big city of Chicago. The quiet neighborhood is really interesting as it has numerous attractions for everyone to see. The neighborhood has been graced by renowned persons who have lived here, and it holds spectacular artistic sceneries that every visitor would love.
Aside from being a picturesque city for people to see, it has the most beautiful homes in this area. With the many attractions that can be seen in this small area, a visit here should be on your to-do list.
Below is a guide on the top things to do in Oak Park, Illinois.
Things to Do in Oak Park
1. Visit Pleasant Home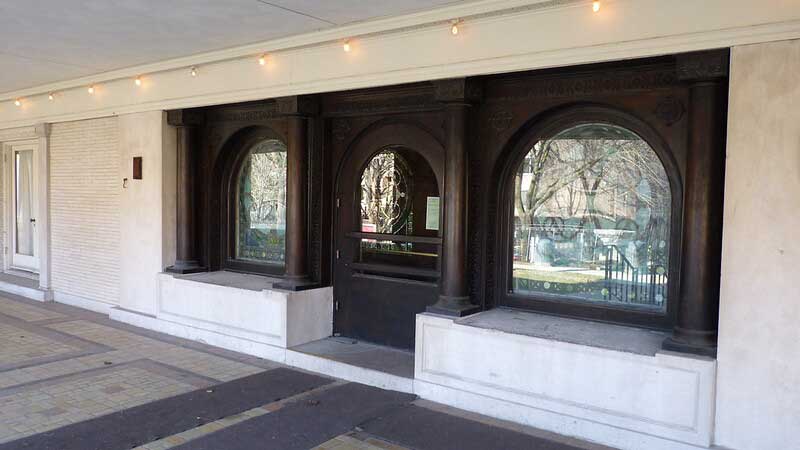 One of the best things to do in Oak Park is visiting Pleasant Home. It is seen by many who visit here as one of the most famous homes you'll find in this area.
According to Prairie School Architecture, it is one of the most famous and oldest homes designed in this area. The home also operates as a museum and is properly maintained.
The park has 30 rooms, and in 1992 it got listed in the National Register of Historic Places. This suburb has the record of being one of the first notable attractions.
Visitors can have a tour around the beautiful home and enjoy the astonishing architecture the home has to offer. Make this a must-visit when you're in Oak Park.
Address: 217 Home Ave, Oak Park, IL 60302, United States
2. Rickshaw Rick
To have a perfect tour of Oak Park and a good explanation of the town's history and how its architectural masterpiece all began. Using the Rickshaw Rock Tours and Taxi should be added to your list of things to do in Oak Park, IL.
Visitors can have a great tour around Oak Park and explore the various houses built in this area and detailed explanations on the Wright's Prairie School philosophy. These include gently sloping roofs, ornamental windows, horizontal lines.
Everything you wish to know about the various Oak Parks attractions like Hemingway birthplace, Unity Temple, Pleasant Home, FLW Home, and other history is well explained during the tour.
Address: Oak Park, IL, USA
3. Oak Park Farmers' Market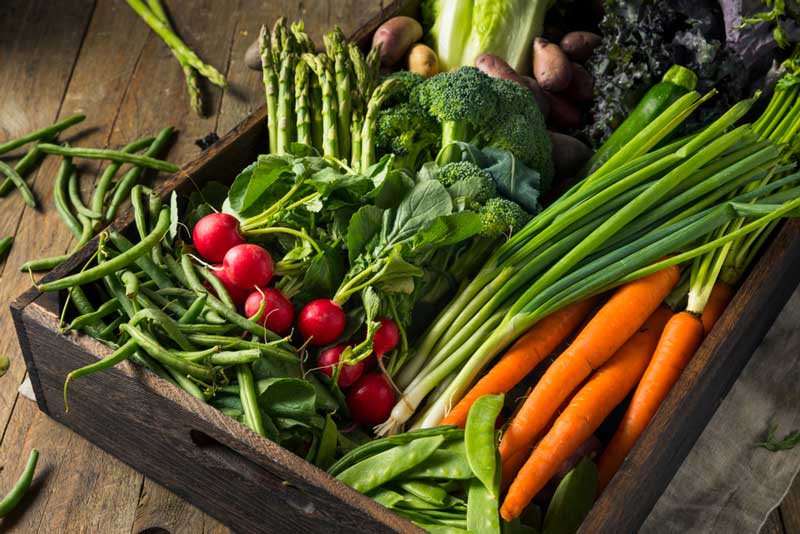 As you plan your vacation to Oak Park, don't forget to add the Oak Park Farmers Market to your bucket list of fun places to visit. A visit here is a way of supporting the locals as you shop some of their handcrafted products.
The farm offers the very best for the products of artisans and local farmers in the district. Visitors can purchase artisans, Fresh produce, tasty baked foods, cheeses, salsas, jellies, jams, honey, and quirky souvenirs.
Be rest assured you'll find something that will catch your fancy. There are several events hosted here, so be sure to check them out.
The market is open to the general public on Saturdays and opens very early, so if you happen to be around the area, be sure to visit on Saturday morning and get the best stuff for yourself.
Address: 460 Lake St, Oak Park, IL 60302, United States
4. Hal Tyrrell Trailside Museum of Natural History
The picturesque building has a history stretching back to the 1870s. Moreover the museum was founded In 1931 and has most of its historical information on native ecology.
There are different kinds of wild animals you will find here, including coyotes and wild birds. There are also beautiful wildflowers on display.
You can have a lovely stroll in the Thatcher woods on the Des Plaines River, operated by the Forest Preserve District of Cook County.
There is a whole lot to thrill your eyes to when it comes to wildlife and nature in the Hal Tyrrell Trailside Museum of Natural History, and it should top your bucket list of fun things to do in Oak Park.
Address: 738 Thatcher Ave, River Forest, IL 60305, United States
5. Columbus Park
Columbus is a historic landmark situated on 140.65 acres of land in Austin Community. The park is one out of the many parks to be enlisted in the National Historic Landmark because of its outstanding architecture, all thanks to Jens Jensen.
The fieldhouse found in the park has two gymnasiums, various rooms for meetings, a banquet room, a senior center, a fitness center, and three kitchens.
The Park's outside area features a bicycle path, a nine-hole golf course, a jogging path, and a nature area. Also to be found in the park is an outdoor swimming pool, baseball fields, two athletic fields for soccer and football, and a fishing lagoon.
Various historical monuments can be seen in the park, such as the Jensen Council Ring and the picturesque Refectory Building, which is situated on the north side of the park and is famous for hosting special events and weddings.
Address: 500 S Central Ave, Chicago, IL 60644, United States
6. Oak Park River Forest Museum
The Oak Park River Forest Museum was established in 1968 and is geared towards letting visitors know about the historical backdrop of Oak Park and River Forest.
Visitors can have an interesting tour of various aspects of the history of this area while also getting a handful of information from rotating exhibits showcased in the Museum.
Numerous historical monuments and artifacts donated by locals, families, and groups that were found within the area can be seen by visitors.
There are so many items to find here that will interest you, ranging from costumes to photos. Previously, the museum was situated on the second floor of Pleasant Home, but it can now be located at Lake Street.
Aside from the numerous artifacts and historical information to get here, visitors can also participate in meetings and events organized by the administrators of this museum.
Address: 129 Lake St, Oak Park, IL 60302, United States
7. Scoville Park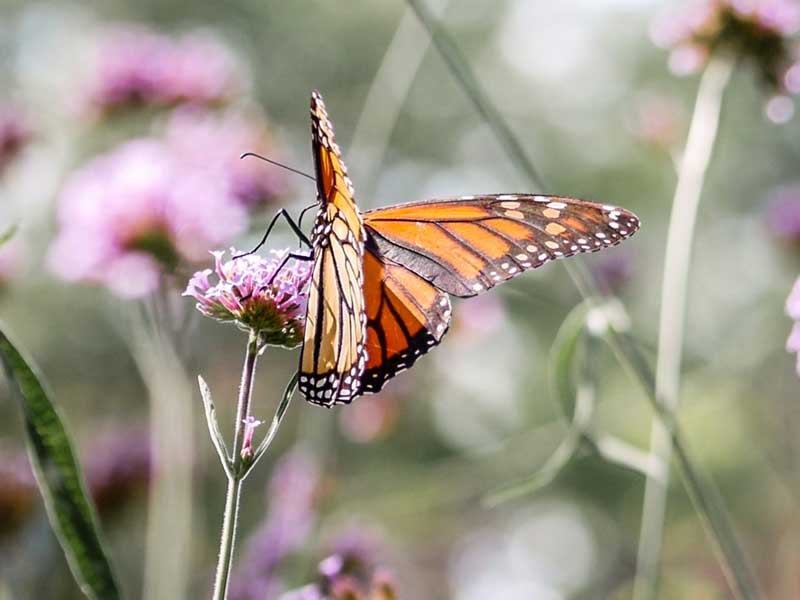 The Scoville Park is an open Park situated in Oak Park, Illinois. It was designed by a well-known landscape architect known as Jens Jensen. The park is situated by the side of Oak Park Avenue and Lake Street in the heart of the town's Hemingway Suburb.
The park is a furry-friendly place with strict rules that pets be kept on a leash. Visitors can have a lovely stroll with their pets on the passageways that wander through the park and grassy areas, flowering trees, welcoming benches, and important monuments.
During Summer, movie nights and concerts are organized by Scoville so that locals and tourists alike can have fun. Registration is not needed, and all you need to do is come with a blanket and picnic and get the best out of the musical show with a close friend.
Scoville also has a playground for kids, drinking fountains, complete restrooms, and three tennis courts. The park is listed on the National Register Of Historic Places.
Address: S Scoville Ave, Oak Park, IL, USA
8. Ernest Hemingway Birthplace Museum
Many tourists tend to find architecture as the sole attraction that brings people to this region, but the reverse is the case as there are other attractions aside from buildings.
Such a place is the Hemingway Museum. It will interest you to know that popular author Ernest Hemingway was born and raised in Oak Park and spent most of his childhood in a suburb of Illinois.
This museum which was once a home for Wright, is preserved to honor his life. Visitors can learn more about his lifestyle and how the novelist grew up. The home is properly preserved to show how he carried out his activities in the past.
Aside from being a home for the renowned novelist, the beautiful Queen Anne house is the first home in the area with electricity. Visitors can stop by at the Hemingway Bistro close by after touring the house to enjoy delicious foods.
Address: 339 N Oak Park Ave, Oak Park, IL 60302, United States
Idaho has some of the best spots to visit, explore our list of things to do in Rexburg, for a memorable Idaho vacation.
9. Poor Phils
The ideal neighborhood pub experience in Oak Park is the Poor Phil's. It is a great place to be with friends and family if you plan a vacation in Oak Park and should be on your list of fun things to do in Oak Park, IL.
Poor Phil is an indigenous sports restaurant and bar situated in Oak Park. Since its emergence, the restaurant has been focused on providing great dishes for tourists and locals in an exciting and lovely atmosphere.
The restaurant is in the business of providing good food, coupled with tasty beers for everyone who wishes to have a nice time in a beautiful atmosphere.
The staff to find here are super friendly and are swift in taking orders. The restaurant is also famous for serving delicious American Louisiana and shellfish, and they provide a great deal of outside dining experience.
Address: 139 S Marion St, Oak Park, IL 60302, United States
10. Oak Park Conservatory
The Oak Conservatory is seen by many tourists who visit here as the biggest historical attraction one can see in the city. The conservatory attracts a whole lot of people annually.
People from different parts of the country always come visiting due to the spectacular ambiance it provides, coupled with a beautiful display of animals and plants shown in their three themed showrooms- Tropical, Desert, and the Mediterranean.
Aside from just being a conservatory for plants, it's also a place to have inner peace as you take your mind off the city life and mundane activities.
There are over 20,000 plants to find here, arranged properly in their different showrooms. There is a pond with turtles, goldfish, and koi.
Address: 615 Garfield St, Oak Park, IL 60304, United States
11. Downtown Oak Park
Downtown Oak Park is a lovely commercial Suburb with lots of activities to keep you engaged during your visit. Be sure to have this on your list of fun things to do in Oak Park, IL.
The area greets you with a lot of amazing stuff, be sure to have a stroll on their beautiful streets and check out the local shops for pottery, gift items, flowers, footwear, home design, and fashion.
Suppose you wish to have some exciting dishes. In that case, you could try out their different dining menu from sushi to pizza, Thai, Italian (Cicina Paradiso, Il. Vinculo), Vegetarian, BBQ, Latin American, Greek, and Recent American dishes.
There is a cafe, an ice cream parlor, a brewpub, and a tea shop. There's a theater available known as the seven-screen Lake Theater, and the theater was established in 1936.
Address: 1010 Lake St Suite 114, Oak Park, IL 60301, United States
12. Watch Films at Lake Theater
During our holidays or vacation with friends and families, it's quite normal that we get to visit so many sites and attractions, trying to have as much fun as we can.
But, to save up enough energy during your vacation and have quality time to relax, an ideal thing to do is to go watch a movie.
At the lake theater, visitors can relax, watch recent movies, and tour other historical attractions. The theater has a history stretching back to 1936 and showcases an outstanding architectural design.
Classic Cinemas did renovations in the theater. In the theater, recent equipment is geared to making your movie experience a lovely one.
Address: 1022 Lake St, Oak Park, IL 60301, United States
13. Ridgeland Common Recreation Complex
One of the best things to do in Oak Park is visiting the Ridgeland Recreation Complex, where there are many fun-filled activities for you, friends, and family. It should top your list of fun things to do in Oak Park, IL.
There are many recreational activities to engage in while you're here, and they have the facilities to make your stay here worthwhile. The complex has an indoor ice skating rink and pool.
Visitors can also play baseball; there are fields in the complex aq fitness and dance studio for different purposes. Visitors can make reservations for their banquet rooms for hosting special events.
14. Frank Lloyd Wright Home and Studio
One of the many things to do in Oak Park is to visit the Frank Lloyd Wright Home and Studio. It is indeed a must-see attraction for anyone who would want to draw insight from the lovely studio and home.
A well-known architect from this region lived in this Studio/home for roughly 20 years of his career as an architect. In this house, you would see how Wright's studio is properly maintained as though he's the one preserving it.
Visitors would get to see how the house was designed by Wright, from the building itself to the house's interior. For tourists who want to dig more into the life of an outstanding architect, you can make reservations for a guided tour that will show you more about his designs and activities.
You can go as far as booking a tour to allow you to visit the numerous homes designed by Wright in this neighborhood.
Address: 951 Chicago Ave, Oak Park, IL 60302, United States
15. The Wonder Works Children Museum
The Wonder Works Children Museum is a perfect attraction for curious and dynamic kids and whose ages are up to eight.
The museum is more of an educational atmosphere, and it's very engaging where kids can mingle, solve puzzles, play musical instruments, climb, team building, and lots more.
The museum was built so that kids could be easily supervised and with ease, while guardians and parents could still play or watch their kids play.
The museum has six permanent exhibits alongside temporary exhibits updated from time to time. Special events are hosted in the museum ranging from spooky fun at Halloween to storytimes.
Address: 415 Lake St, Oak Park, IL 60302, United States
Illinois makes one of the top vacation spots in the United States, check out our guide on things to do in Naperville , things to do in Peoria, and things to do in Schaumburg for a memorable Illinois vacation.
16. Unity Temple
One of the best things to do in Oak Park is to visit the Unity Temple. The design of this magnificent building is a result of the dexterity of Frank Lloyd Wright, the building is known by many to be the first modern building in the world.
The magnificent edifice was constructed with reinforced concrete. The picturesque outlook and aura amaze tourists and attendees of the church alike because of its design.
The building was constructed from 1905 to 1909 and was a big one in the career of Frank Lloyd Wright and should be part of your bucket list of fun places to visit in Oak Park.
Address: 875 Lake St, Oak Park, IL 60301, United States
17. Rehm Park
One exciting thing to do if you're planning a visit to Oak Park is to visit Rehm Park. Here holds a lot of outdoor fun activities, especially for the children, do well to make here a must-see during your visit.
The Park is open to the general public, and despite being open to everyone, visitors will need a park district staff member available to gain access to the park.
Rehm Park has a small railway for the kids. The railway is movable and hand-powered via an ingenious winch system.
Rehm Park is a huge playground that features age-specific play equipment and a sandpit despite having a railway. New renovations have been put in place, and the park has taken a better shape offering a community pool, a ping pong, a game space by the main entrance, and a GaGa Pit.
Address: 1000 S Scoville Ave, Oak Park, IL 60304, United States
18. Find Amazing Artworks at Harrison Street
Harrison Street is blessed with numerous art studios and local galleries that provide outstanding art. There are so many artworks to explore, and you'll love them.
Most of the important spots at Harrison street are the Gallery pink, Expression graphics, and Black moon Gallery and Studio.
The area is famous for producing outstanding architectural styles, so be sure to see various forms of art media used by these amazing artists to express their craft. Be sure to make this attraction a must-see when you're in Oak Park.
Address: Harrison St, Oak Park, IL, USA
19. Check Out Oak Park Public Library
An ideal spot to visit if you're a fan of reading books is the Oak Park Library. Here is a lovely place to be with its defense and calm ambiance, all geared to giving you a beautiful reading experience.
Since it is a library, the atmosphere is always a quiet and peaceful place while still providing a vast collection of readable books for the general public
Aside from reading books, families can join in numerous friendly book engagements, educational labs, reading programs, and various summer activities that the library hosts.
Visiting a library is quite unusual for tourists except for a few who will always stop by during their visit to have some quiet time.
Address: 845 Gunderson Ave, Oak Park, IL 60304, United States
20. Terra Incognita
If you intend to have something different for vacation, you should learn a new art skill. You can do this at Terra Incognita, and this should be on your bucket list of things to do in Oak Park, IL.
The Terra incognito is a place that is focused on supporting and encouraging the art of producing ceramics.
There are classes available for everyone where you can be knowledgeable on the processes of ceramics making while also taking part in the various events and workshops organized by the administrators.
While also learning how to make these ceramics with clay, visitors can also go through the various art pieces showcased here. These masterpieces result from different talented artists whose art pieces are showcased in the studio.
Address: 246 Chicago Ave, Oak Park, IL 60302, United States
21. Austin Gardens
One of the many things to do in Oak Park is to visit the Austin Gardens. It is a perfect place to learn, relax and enjoy the beautiful outdoors of Austin Gardens.
Also known as "The Secret Garden," the Austin Gardens has more than 280 trees with its space. It gives people the opportunity to be knowledgeable about nature and the environment
The garden has a passageway with numerous green areas that tourists and locals can chill out. The garden also organizes different art inclined activities to engage its visitors.
The park is also a venue for the Oak Park Theater and organizes various performances for people to enjoy. If you intend to visit during winter, you will be able to enjoy the outdoor ice skating rink at Austin Gardens.
Address: 167 Forest Ave, Oak Park, IL 60302, United States
22. Euclid Square Park
Euclid Square Park is an ideal attraction to see in Oak Park. It is a 2.7-acre park situated on the south side of Oak Park, just a building away from the north side of Roosevelt Road and a block on the east side of Oak Park Avenue.
The park took a rather new shape as a result of a vital renovation which kicked off early April 2017, where the Park's District built a complete and new ADA-accessible play area that has a permeable rubber surfacing.
The Park's tennis courts were all renovated, a small sled hill was built for kids, and pickleball lines were added. A rain garden interpretive trail was built, and better landscaping was done on the entire park to plant native ornamental trees and shrubs.
The whole space here is fun, beautiful water fountains to watch. You can also play Frisbee here, play along the paths, and have so much fun.
Address: 705 Fillmore St, Oak Park, IL 60304, United States
23. Mills Park
Mill Park has a land area of 4.43 acres opposite the Oak Park Pleasant district. The Park got its name from its second owner, and Herbert S. Mills bought the property in 1919 from Johnny Farson's widow.
In 1939, the land was purchased by the Park District of Oak Park. Other smaller buildings around it were removed eventually to maintain an open space even until now.
The view from the edge of downtown Oak Park, the Mills Park can be seen to be seated on a slope that is smooth and filled with squirrels in summer, spring and fall.
Wooden benches and seats carved out from stone can be found everywhere in the park. An interesting thing about the park is a passageway that has carved stepping stones to show the history of Oak Park.
Major renovations were done in Mills Park in the Autumn season of 2011. The additions made to the park included putting up new accessible entrances to the park, proper signage, a picturesque walking path, and lots more.
Address: 217 Home Ave, Oak Park, IL 60302, United States
24. Visit Oak Park
Visit Oak Park is a destination marketing organization for Oak Park and other nearby western cook County communities, including Broadview, Bellwood, Berkeley, Broadview, Berwyn, La Grange Park, Forest Park, Franklin Park, North Riverside, etc.
The mission of this state-certified bureau is to encourage tourism and draw tourists to the Oak Park Area to benefit the community economically.
The staff here are exceptionally knowledgeable, informative, and friendly.
Any map or brochure you need for exploring the local area can be found here, as well as several trinkets and other unique items.
Address: 193 N Marion Street #208, Oak Park, IL 60301, United States
25. Kinslahger Brewing Company
Kingslahger Brewing Company is the first brewery in Oak Park and the most popular. The brewery brews everything from crisp pilsners to creamy porters in a smooth place.
This stunning retro brewery was originally opened in 2011. Kinslahger has been named one of the best local breweries in the nation, and it is not difficult to see why after you take a sip.
The brewery, focusing on lager beers, frequently rotates beer, so there's always something for everyone.
Although the brewery is a Bring your own food, artisan snacks from nearby restaurants are available for you to buy.
Address: 6806 Roosevelt Rd, Oak Park, IL 60304, United States
Explore other parts of Illinois, check out our list of things to do in Champaign, things to do in Quincy, and things to do in Rockford.
Plan Your Trip to Oak Park
Mere looking at the town, you will get deceived by its quiet atmosphere and think there is little to do here. But the reverse is what you get as Oak Park holds a lot of fun and lovely sights for tourists to see.
The fun things listed are all geared to making your stay awesome and exciting. So start now to plan your trip to Oak Park, IL.