Looking for unique and fun things to do in Peoria, IL? You are just at the right place.
Peoria is a historic city in Illinois. This town is a significant suburb with a population of about 154,000 (at 2010) and offers many unique attractions and things to do.
For a fun time, do not miss a stroll through the Luthy Botanical Garden; you will find a gorgeous conservatory filled with tropical plants and orchids.
Amongst the fun things to do in Peoria, IL is to learn history at the Caterpillar Visitors Center, hike on the New River Trail, and allow the children to learn at Peoria PlayHouse Children's Museum.
There are also several activities here to keep you engaged. For a fun vacation, let's explore the best things to do in Peoria, IL.
Things to Do in Peoria, IL
1. One of the Top Fun Places to Visit in Peoria, IL: Gone in 60 Escape Games
Now, here is something for lovers of adventure and escape games. Peoria is not lacking in fun and entertainment, and Gone in 60 Escape Games is just one of the top fun things to do in the city.
You have only 60 seconds; the question, can you escape?
Gone In 60 Escape Games offers engrossing entertainment to you and other players who are locked up in a room with the task of solving an escape puzzle.
The moment you step into the room, you are submerged into the story, which would require your problem-solving, communication, and teamwork skills for you to escape.
You have to be at your best so as to maximize your time. There are two elaborately designed rooms from which you can make a choice. Each of them has its own story and captivating theme, thereby giving you a special kind of fun for a date night, family, friends, and company outing!
Address: 1028 SW Adams St. Peoria IL 61602
2. Listen to Peoria Area Civic Chorale
Music is a balm for the soul! And if you are a lover of music, this is for you.
The Peoria Area Civic Chorale is a blend of the finest vocal musicians from central Illinois and offers top-class performances two times a year.
Listening to this chorale group provides you with music of professional quality and is one of the fun things to do in Peoria, IL.
Members of the Chorale are bounded by their burning desire for choral music distinction and are dedicated to delivering spectacular choral music. This is achieved by community outreach and public performance in Peoria.
The Chorale is a platform that helps singers improve their proficiency and as well become a core and active members of Peoria's cultural life.
They are the choicest partners of Peoria Symphony and Heartland Festival Orchestras for choral-orchestral productions like Beethoven's Ninth, Faure's Requiem, and Carmina Burana.
They also have an annual "An American Family Christmas" production, which continually makes the top draw of the Five Points Washington Theater's holiday box office.
Address: 809 W. Detweiller Dr., Peoria IL 61615
3. Things to see in Peoria IL: George L. Luthy Memorial Botanical Garden
Here are a conservatory and garden located on North Prospect Road in Glen Oak Park. The George L. Luthy Memorial Botanical Garden was founded in 1951. It occupies 4.5 acres of space.
This botanical garden is segmented into separate gardens of different plant varieties. You will see gardens such as an herb garden, an all-season garden, rose garden, perennial garden, and others.
The garden emphasizes herbs, perennials, roses, annuals, and hosts; however, you will find diverse plants here. The conservatory is a 2500-sq ft home of orchids, seasonal displays, and other tropical plants.
Visiting George L. Luthy Memorial Botanical Garden is one of the best things to do in Peoria, Illinois.
Address: 2520 North Prospect Road, Peoria, Illinois.
4. Ice Skating at Owens Center is one of the Fun Things to Do in Peoria IL Today
Owens Centre is one place to check in Peoria, especially if you are a sports enthusiast. It is Peoria's premier ice skating facility and makes the list of cool things to do in Peoria, IL.
This indoor ice skating facility is of top standard and befitting features to its name. Some of its features include two full-size ice rinks, concessions stands, party rooms, and a full-service pro shop.
The center offers ice skating lessons for interested persons as well as extensive hockey and specialty figure skating. They run all through the year for ages three and above.
It is also a great place for you to host your birthday party or other special events. They also offer group discounts ( very affordable), so don't miss out!
Address: 1019 W. Lake, Peoria IL 61614
5. What to Do in Peoria, IL for Art: Peoria Riverfront Museum
Situated on SW Washington Street, the Peoria Riverfront Museum is a unique art and science museum proudly existing as one of the top attractions in Peoria IL.
This museum features a planetarium, a sculpture museum, and a theatre fitted with a faint screen.
You will find a permanent collection here, including folk arts, decorative arts, natural science, ethnographic arts, and a lot more.
Some of the exhibits displayed are temporary, such as the GENOME: Unlocking Life's Codes and Titanic: The Artifact Exhibition.
Peoria Riverfront Museum welcomes school field trips and group tours, and you can decide to hire the museum bus.
If you are planning a field trip or tour, then this 28-capacity bus is perfect for transportation to and from the museum.
Address: 222 SW Washington Street, Peoria, Illinois.
6. Caterpillar Visitors Center is one of the Must-See Attractions in Peoria, IL
Located on SW Washington Street, the
Caterpillar Visitors Center
is built to bring the history and entire world of the Caterpillar Company to visitors and the general public.
The Caterpillar Visitors Center was opened in 2012; the center provides visitors with information about the company.
The company was established in 1886 when Benjamin Holt built his first combined harvester; they have spread across the globe over the years.
This company has grown into manufacturing massively different kinds of bulldozers, construction equipment, tractors, farm implements, and other equipment.
Caterpillar as a brand is currently known globally and has embarked or assisted with many projects, including their assistance with equipment GH for the Apollo 11 mission's success to the moon.
Visiting this center should make your list while in Peoria.
Address: 110 SW Washington Street, Peoria, Illinois
7. Shop at Blue Boutique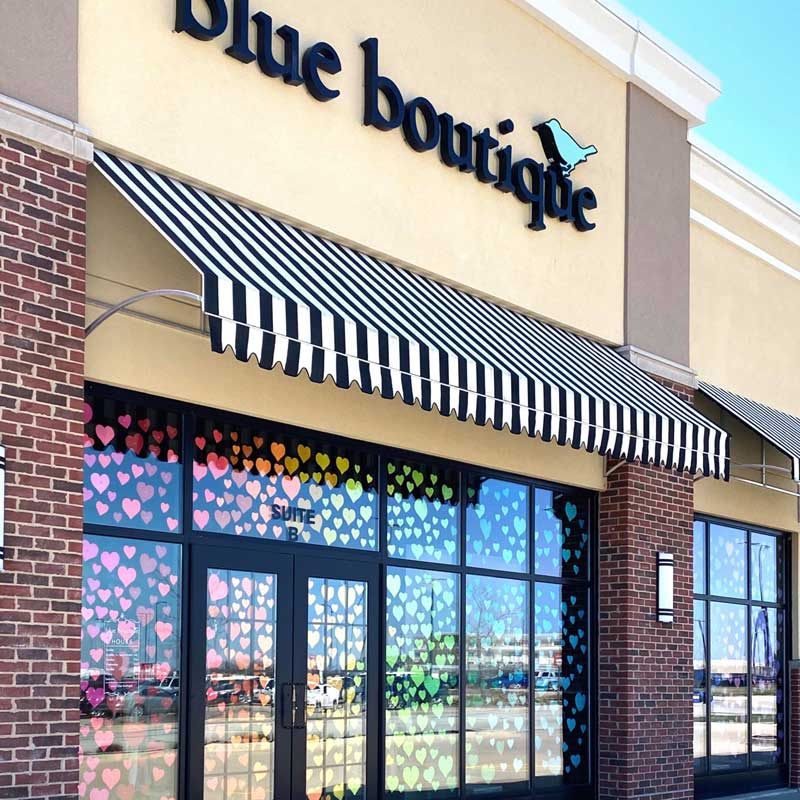 While in Peoria, it is important you get some necessities to enhance your looks. This is where Blue Boutique comes into full play.
With a slogan of "Quality Goods for the Mindful Soul," Blue Boutique goes on to provide top quality products and services, and these make it is one of the top things to visit in Peoria.
They have diverse brands of shoes and wears available for you to purchase. You can pick all kinds of clothing's from fitness and yoga performance apparel to tops, sweaters, cardigans, jeans, bottoms, coats, jumpsuits, and jackets. There are also accessories such as belts, bags, scarves, jewelry, and the likes.
You will find every on-trend footwear and apparel needed to give you an easy style that is fitting for travel or casual activities.
You can even decide to schedule private shopping. Here, you are entitled to one-on-one assistance that aids you pack for a trip, create an outfit, or choose a few pieces for your closet.
You can come alone or with your friends, they'll be glad to work with you.
Address: 7424 N Orange Prairie Rd, Peoria IL 61615
8. Peoria PlayHouse Children's Museum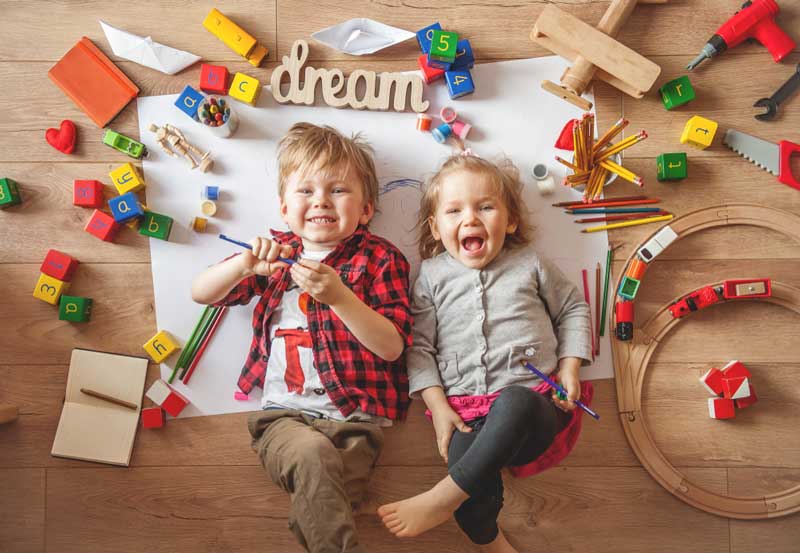 The Peoria PlayHouse Children's Museum is situated adjacent to the Peoria Zoo on North Prospect Road, precisely in the Glen Oak Park Pavilion.
The Junior League of Peoria built this museum to inspire children to learn through diverse, fun activities. It is open to every child irrespective of background, skills, or income.
The Peoria PlayHouse Children's Museum offers different programs like scavenger hunts, Tot Time (A one hour program with reading along, which takes place every Monday and Wednesday), themed programs covering topics on colors, shapes, animals, and more.
Your children will also enjoy the extra programs, including Kid Workshops, Transformation Events, and Family Workshops. One can rent the museum for special occasions like birthday parties.
Address: 2218 North Prospect Road, Peoria, Illinois.
9. Illinois River Road National Scenic Byway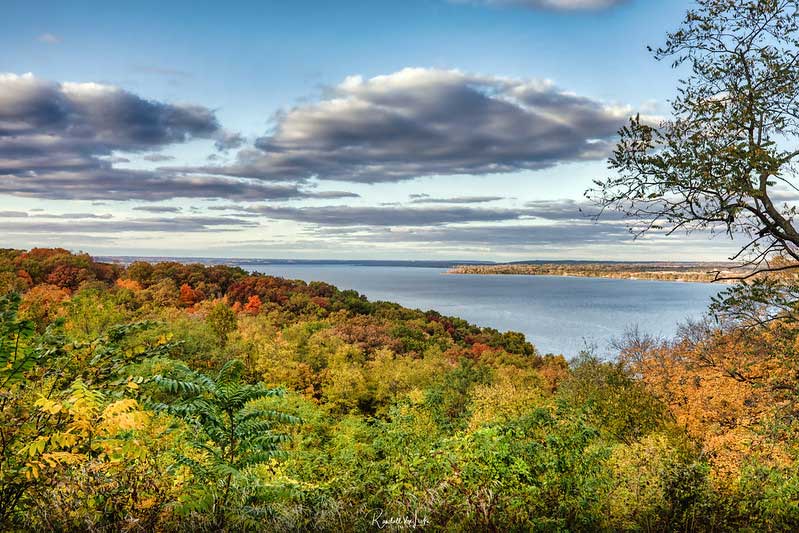 Explore one of America's most scenic Byways in the Illinois River Road National Scenic Byway!
One of the best things to do in Peoria, IL, is traveling along the Illinois River Road corridor. It stretches about 150 miles. This Byway connects over 100 nature-based destination spots starting from Ottawa and ending south in Havana.
You will have enough fun as there it has the best spots for hiking, hunting, biking, fishing, canoeing, gardens, wetlands, and watching birds and wildlife. You will also come across 100 historical and natural sites and many rare communities dotted all through this region (involving ten counties).
It doesn't matter if you have the afternoon, day, or an entire weekend to tour the Illinois River Road; there are interesting talking points already planned for you to see.
Why not go on this Illinois River Road adventure!
Address: 100 SW Water Street, Peoria IL 61602
10. Explore Peoria Zoo For Amazing Things to Do Around Peoria, IL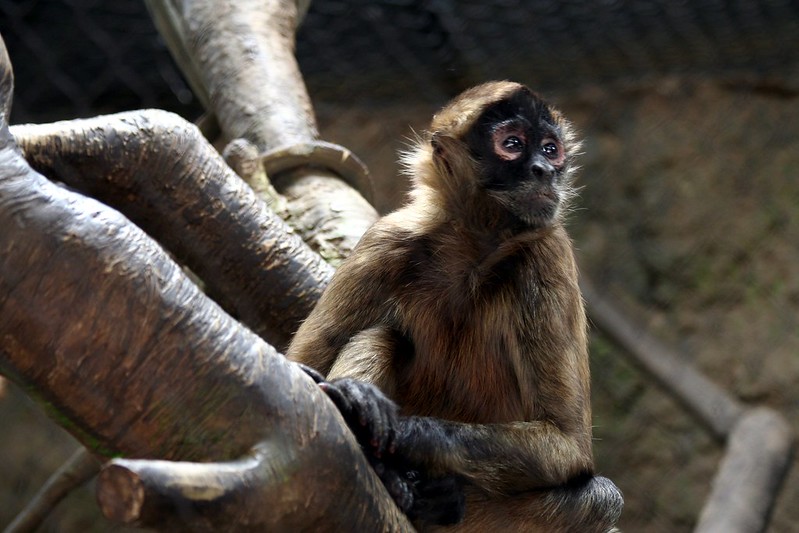 Situated on North Prospect Road, the Peoria Zoo is an attraction owned, operated, and managed by the Peoria Park District.
This zoo started as Glen Oak Zoo in the late 1800s when the Park District received a herd of elk donations.
As the years rolled by, the zoo went through several expansions, which saw the zoo relocate as a necessity. Today, you will find several zoo features and exhibits like the Africa Exhibit – opened for display in 2009.
This particular exhibit is so unique that visitors can see animals by walking on boardwalks through an enclosure. These animals include gazelles, rhinos, zebras, and giraffes.
Also, check out the Australia Walk-About and the Asian Trail, amongst other exhibits, these are some of the best things to see in Peoria, IL.
Address: 2320 North Prospect Road, Peoria, Illinois.
Want an amazing time in Arizona? do not miss our checklist of things to do in Flagstaff, and things to do in Yuma.
11. Campustown Shopping Center
Campustown Shopping Center is situated adjacent to Bradley University and wouldn't take up to a mile from Methodist and St. Francis Hospitals. It easily makes a list of cool things to do in Peoria, Illinois.
Campustown Shopping Center's services are not peculiar to only Bradley University as it offers an end-to-end shopping experience for both locals and visitors.
Go and purchase those last-minute necessities at Dollar Tree and CVS pharmacy. You can also get an attractive touch at Sally Beauty Supply and even fix an optical or dentist appointment!
Campustown also has many eateries, which include the Fieldhouse. Jimadores, Subway, and Pizza Hut. This makes one of the things to do around Peoria
Address: 1200 West Main Street, Peoria IL 61606
12. Explore Dozer Park
Dozer Park is a baseball field situated on SW Jefferson Avenue in downtown Peoria. This is the home of the Peoria Chiefs baseball team and was formerly called O'Brien Field.
The current name is short for Caterpillar Bulldozers, a company that helped fund the park building, which was opened in 2002. Today the park also stands as a home base to Bradley University's college baseball team.
Features of the park include 20 luxury suites and five concession stands. There is also a double suite owned by Caterpillar and reserved for its VIP guests.
You can enjoy the tours that the park offers guests for family reunions, company outings, church groups, etc. You can as well host parties, corporate seminars, and other special events in this park.
Address: 730 SW Jefferson Avenue, Peoria, Illinois.
13. Peoria Push Derby Dames
What about something distinguished for the female folks. You'll still get that in Peoria Push – an all-female flat-track roller derby league.
The Peoria Push Derby Dames (the "Push") has a mission of creating a charitable organization to benefit the public interest and provide an opportunity to build a positive relationship with women in the community through the sport of roller derby.
This aims to empower women by the continuous demonstration that women of all classes can be independent and strong while building and managing their personal and career lives.
Do well to sign up if you are of the feminine gender otherwise;, you can encourage them by any means.
Address: PO Box 6526 Peoria IL 61601
14. The Spirit of Peoria
Located on Northeast Water Street, Spirit of Peoria is a genuine paddlewheel-driven boat that provides one- to five-day cruises on the Mississippi River and the Illinois River.
The Spirit of Peoria boat was built in 1988 and measures 160 feet in length and 47.5 feet in height. The boat features four solid decks and has a capacity of 487 passengers.
The boat has an unusual locomotive mechanism in that there are no thrusters or propellers, and it is powered only by paddle wheels.
Aside from its single-day tours, they offer multiple-day tours to several locations, including St. Louis, Hannibal. You can enjoy themed cruises such as the Fireworks, the Riverlife, the Zombie, the Moonlight, and many more.
Address: 100 Northeast Water Street, Peoria, Illinois.
15. One of Peoria Illinois Points of Interest: The Shoppes at Grand Prairie
The Shoppes at Grand Prairie
provides the perfect therapy for your little retail headache.
There are 75 stores in The Shoppes at Grand Prairie, from which you can choose; this includes Old Navy, Banana Republic Factory Store, Victoria's Secret, and DSW.
Enjoy additional events like music performed here and an outdoor summer movie – amazing for ages. Do take a break, walk into any on-site restaurants like Sushi Bar, Osaka Hibachi, and FlatTop Grill.
There is a lot of shopping to be done here! Opening hours: Monday – Saturday: 10am – 9pm and on Sunday: 11am – 6pm
Address: 5201 West War Memorial Dr., Suite # 322 Peoria, IL 61615
For a fun time in Texas, check out our guide on things to do in Amarillo, things to do in Galveston, and things to do in Wichita Falls for a memorable time.
16. A Visit to Peoria Civic Center is One of the Fun Things to Do in Peoria, IL
The Peoria Civic Center is a convention center located on SW Jefferson Avenue.
This center has an exhibit hall, an arena, a theater, and meeting rooms. In 2008, the center was renovated; this saw to expanding the meeting rooms and the lobby.
You will also find the Carver Arena here, the home of many sports teams, including the Peoria Rivermen Southern Professional Hockey League team and the Bradley University Braves men's basketball team.
The exhibit area has more than 108,000 sq ft of space, divided into, say, four lesser spaces. The theatre ( of 2,244-seat capacity) plays a host of various performances, including Broadway shows, ballet productions, and concerts by the Peoria Symphony Orchestra.
This is one of Peoria Illinois points of interest, it makes what to do in Peoria for a fun time.
Address: 201 SW Jefferson Avenue, Peoria, Illinois.
17. Thirty-thirty Coffee Co.
Thirty-thirty Coffee Co. is a coffee shop owned by a local in Peoria. Situated on Main Street, this shop takes enormous pride in the top quality roasted and brewed coffee it provides, as well as the excellent services it renders.
You might have to wonder at this brand name. The fact that fine coffee is grown between 30 degrees south and 30 degrees north of the Earth's equator inspired its name's derivation.
Thirty-thirty Coffee Co. offers specialty coffee, and some of them include Costa Rica Don Sabino, Snuggle Bear Espresso, Costa Rica Zapotal, a blend of Guatemalan and Costa Rican beans.
You will also love Ethiopian blends, which include Ethiopia Kochere and Ethiopia Berita.
Address: 734 Main Street, 309-713-2983; 5901 N. Prospect Rd, Suite 7, Peoria.
18. One of the Best Free Things to Do in Peoria, IL: Visit Forest Park Nature Center
Forest Park Nature Center is situated on North Forest Park Drive and occupies 540 acres of space. This center and preserve Center sits along the Illinois River bluffs and is an exciting place to be in Peoria.
The center are hiking trails of about seven miles, meandering through diverse landscapes, including an open prairie land and forested woodlands.
People who visit the center can from the bird observation room view the unique wildlife and while the natural history museum teaches them about the area.
You can check up the Trailhead Nature Store, where books and other items relating to nature are sold.
Forest Park Nature Center plays host to a variety of musical events and educational programs, thus adding to the exciting list of things to do in Peoria, IL.
Address: 5809 North Forest Park Drive, Peoria Heights, IL 61614.
19. Senara Health and Healing Center & Spa
Here is a foot facility of 12,000 square feet with Senara Spa's inclusion, which occupies 7,000 square foot space. The Senara Health and Healing Center & Spa provides a complete range of health treatments and spa treatments such as manicures and pedicures, facials, waxing, water therapies, massage, and more.
Here you enjoy other services that are not regular in spas, and they include allopathic treatments, acupuncture, chiropractic treatments, blood testing, and much more.
This center features diverse programs for the public, such as physical therapy, medical weight loss, anti-aging medicine, health, and nutrition coaching.
This makes what to do in Peoria, IL, for some relaxation time, do consider an addition to your list of activities in Peoria IL.
Address: 2208 West Willow Knolls Drive, Peoria, Illinois
20. Explore Peoria with World on Wheels
Peoria is full of attractions to explore, and World on Wheels is a Segway tour taken along the RiverFront of Peoria.
These Segway tours are time-oriented to match the desire of varying individuals. There is a two-hour, one-hour and 30-minute Segway tour, and the company also offers a 30-minute tour on Quadracycle bikes.
These tours are all narrated and guided so guests can learn about this area and its rich history. Visitors can also take photos while they stop to pay attention.
World on Wheels is open for groups who wish to participate in any of these exciting group tours. Groups from schools, corporations, churches, and other organizations are wholely accepted.
You can make your child's birthday more fun when hosted at World on Wheels.
21. A Visit to Corn Stock Theatre is One of the Many Unique Things to Do in Peoria, IL
The Corn Stock Theatre is situated on North Park Road and is a local outdoor theatre built to provide top quality stage performances to Peoria and its environs.
This is one of the top attractions in Peoria IL to visit. The theatre works to make productions affordable and accessible so that everyone can experience the world of live theater, offering a pool of talented dancers, musicians, and actors.
The theatre presents five performances per year, often during the summer months, with each of them done under a big-top style tent.
The fall and winter months are not ignored, with the company's Winter Playhouse Theatre putting up performances situated at the Theatre Center located in Bradley Park.
Additionally, the company makes available two shows every year and offer workshops and seminar for kids and adolescents between the ages of 7 and 18.
This is one of Peoria Illinois points of interest to visit, consider an addition to your list of things to do in Peoria, IL.
Address: 1700 North Park Road, Peoria, Illinois.
22. Pitch Karaoke Bar
The Pitch Karaoke Bar is just there for you if you would love to reel out your favorite songs. Here is a local watering hole that offers karaoke every night and nonstop fun all through.
Pitch Karaoke is a bar built with a great personality of encouraging you to bring out the musical part in you and let it shine. The likes of Thirsty Thursdays and other seasonal events are created for this purpose.
Pitch Karaoke is popular amongst locals and residents alike, so get prepared to belt it out, especially on busy weekend nights;
Their opening hours are: Sunday – Wednesday: 7pm- 1am; Thursday: 7pm – 2am; Friday – Saturday: 6pm – 2am
Address: 631 W Main St, Peoria, IL 61606
23. Golfing at WeaverRidge Golf Club
One of the top golf courses in Illinois is the WeaverRidge Golf Club. This course was created by Hurdzan-Fry and is located in Central Illinois's scenic landscape, nestled with gently rolling hills and forested valleys.
This course is cherished by "green lovers" because of its design to accommodate players of all skill levels. There is a Learning Center and Driving Range if you wish to warm up or practice for a round of golf.
Some other features include private rooms for events such as parties and business meetings, and a restaurant opened out over the golf course. We are not leaving behind the WeaverRidge Pro Shop, which is also close to the Clubhouse.
Address: 5100 North Weaverridge Boulevard, Peoria, Illinois.
24. Contemporary Art Center of Peoria
The tales behind the Contemporary Art Center of Peoria began in 1994 when Preston Jackson, a music artist, and other artists were looking for a new studio.
The primary aim was for artists to come together in a particular space to discuss modern art and inspire its passion.
They joined a small team of investors in purchasing and refurbishing a large part of the warehouse structures in what was formerly an undeveloped riverfront.
The Checkered Raven Galleries and studios were founded by the artists in 1995, occupying the second and third sections of the three-level buildings currently known as The River Front Center.
Address: 305 Southwest Water Street, Peoria, IL 61602, United States
25. Peoria Riverfront Market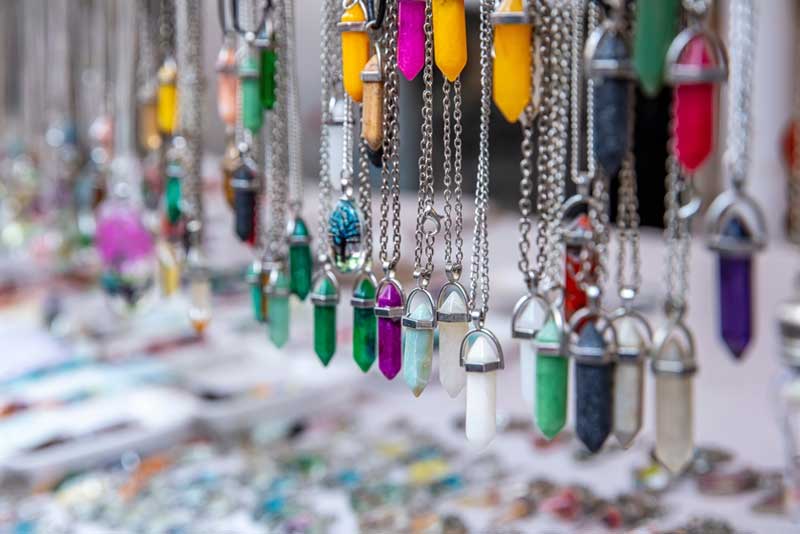 In Peoria, whenever you want to go forced shopping, Peoria Riverfront Market is the perfect destination.
Peoria Riverfront Market offers delicious and fresh seasonal items all year long with the perfect collection of local meats, fresh produce, eggs, bread, berries, cheeses, and more.
Everything offered here is locally grown and sourced directly from local gardens and farms. There are also artworks like blown glass, pottery, soaps, candles, jewelry,
live music, and more.
Peoria Riverfront Market has numerous free parking lot surrounding the streets.
Address: 212 Southwest Water Street, Peoria, IL 61602, United States
26. Jukebox Comedy Club
Spending the day at Jukebox Comedy Club is a must-add to your list of things to do in Peoria if you seek a last mixture of good memories before you leave.
Jukebox Comedy Club has existed since November 1990 and has become a force to reckon with.
This is the location for widely celebrated comedians bringing them to a personal space of two hundred and thirty seats fully equipped with fantastic lighting and sound.
It consists of a bar of 2,000 foot with a comedy room at the back of the facility. Jukebox Comedy Club always requires reservations, although pop-in is only allowed when there is no show.
Witnessing a comedy show at Jukebox Comedy Club is an awesome personal experience you don't want to miss.
Address: 3527 W Farmington Rd, Peoria, IL 61604, United States
Here is a guide on things to do in Naperville, this will meet you with some fun must-see Illinois attractions.
Map of The Unique & Fun Things to Do in Peoria, IL
Plan to Explore Peoria, IL
Peoria is a town full of bustling and captivating locations and would never let your expectations down.
The museums, landmarks, shopping malls, and parks are superb and top-notch. Not to forget the science, arts and historical centers, galleries, golf courses, and theatres that are all worth a visit.
Start making plans for spending your next vacation in Peoria. This piece can always guide you, so pin it.