Rockford is a wonderful historic city situated on either side of the Rock River in Northern Illinois. This city is where arts, agriculture, history, and industry all converge. Although Rockford has a primary history of industrialization, the city has a name for promoting and preserving arts.
Sometimes called the "Forest City," visitors will find many gardens, museums, and preserved homes as well as parks, restaurants, malls, and more. And if you like nature, there are nature centers, hiking trails, and botanical gardens that will take off boredom.
Let's explore the best & fun things to do in Rockford.
Things to Do in Rockford
1. Check out Rockford Art Museum
Visit the Rockford Art Museum for a bit of check on culture in Rockford. This museum has been in existence since 1913 and houses more than 1,800 items in the collections. Amazingly, these collections run from old to modern art and include photography, sculpture, and paintings.
Although the emphasis is on locally-made Illinois works, the museum contains pieces from different artists. So, if you would be visiting this place, you can anticipate three different galleries with both rotating and static exhibits all through the year.
You'll also see an attached museum shop which sells works made by local artists. It is as well the perfect place to buy a souvenir while in Rockford.
Address: 711 N Main St, Rockford, IL 61103.
2. Walk the Anderson Japanese Gardens
Suppose you desire a place for relaxation and reflection as a visitor to Rockford, the Anderson Japanese Gardens is the place to be. It provides a quiet and serene environment to reminisce on memories and also a great place to spend time with your loved one.
The gardens are meticulously designed and constructed using elements of plants, stone, pagodas, water basins, bridges, and more. All elements combine to inspire calmness in guests.
Anderson Japanese Gardens are open every day, and guests may take a tour in their free time. There are also available guided tours that accommodate groups of eight or more.
You can as well enjoy special events such as concerts, classes, and lectures held here all through the year.
Fresco on the Gardens, the on-site restaurant, serves breakfast and lunch, so that's an advantage!
Address: 318 Spring Creek Road Rockford, IL 61107.
3. Experience the Kegel Harley-Davidson
If you have an interest in motorcycles, then the Kegel Harley-Davidson. You have the opportunity to see the oldest family-owned Harley-Davidson dealership in the whole world. Interestingly, the dealership here has amassed awards for its exhibition of the emblematic motorcycles.
The facility has an expanded showroom that features fashion and riding gear, a full-service department, accessories, parts, and collectibles.
There is also a great riding academy and an attached store where you can get Harley-Davidson-related clothing, memorabilia, and souvenirs.
Enjoy lunch or dinner here. It's a complete experience for visitors of Rockford, IL.
Address: 7125 Harrison Ave, Rockford, IL 61112.
4. Learn at the Burpee Museum of Natural History
One of the top places to visit in Rockford is the Burpee Museum of Natural History. Located on Main Street, the museum has interactive science exhibits worth four floors. It has a mission of educating and inspiring both adults and children to learn about the world of nature.
Exhibits found here include a replicated carboniferous coal forest, real dinosaur skeletons, and different displays which represent the life of the local residents of northern Illinois. The museum also provides summer camps, workshops, and special events for scouts, homeschool students, and school groups.
There are classrooms and auditoriums available for rental. You can visit the museum at any time of the year. Though it is closed on major holidays, it is open from Tuesday through Sunday (10:00 am – 5:00 pm).
This makes what to do in Rockford for a fun time, consider an addition to your bucket list of things to do in Rockford, IL.
Address: 737 North Main Street Rockford, Illinois 61103.
5. Shop at Main Street Antique Mall
If you are in Rockford are you are looking for the best souvenir to serve a purpose, then head to Main Street Antique Mall. This mall is one of the top attractions in the city and is worth a trip as you can purchase great items.
Here, more than 15 different antique shops are containing special historical memorabilia. Whatever it is you are searching for, it is sure to be found here. You will find stores that sell jewelry, furniture, home decor, quality antiques, glassware, pottery, quilts, baskets, and vintage clothing.
There are even stores at the mall devoted to unorthodox items like Nancy's Old Fashioned Candy.
Address; 203 West Main Street, Rockford, IL 61072
6. Let the kids explore the Discovery Center Museum
Recognized as one of the best children's museums in the US, the Discovery Center Museum is one of the top fun things to do in Rockford, especially for the kids. This museum houses more than 300 science and art exhibits, and most of them are hands-on.
The kids can be educated on simple machines, color, electricity, transportation, light, air, and flight. The museum planetarium gives them an opportunity to take an exploration of the universe, while the adjacent Rock River Discovery Park playground offers a good play area.
The museum provides many special events like summer camps, teacher workshops, and classes and is also available for rental for group events and parties. Visit the Discovery Center any day from 10:00 am to 5:00 pm.
Address: 711 North Main Street Rockford, IL 61103,
7. Relish the Atwood Center
The actual location of Atwood Center is within the greater Historic Seth B. Atwood Park. This park occupies 334 acres of gorgeous land and has the mighty Kishwaukee River beautifully bisecting it.
Sitting in the park is the Atwood Center which mainly the park's visitors center. It is primarily a visitor's center of the park, and you learn how to feed the Birds of Prey that live in the park as well as take self-guided walks through the park.
And if you want to pay a more extended visit, you can stay at the center and absorb the scenery over the number of days you wish. And if you eventually do so, you will enjoy the oak forests, hickory, and walnut, including a prairie, a dry creek bed, and a quarry area.
Address: 2685 New Milford School Rd, Rockford, IL 61109
California has some of the best cities in the United States to explore, here is a list of fun things to do in Chino Hills, things to do in Monterey .and things to do in Simi Valley for a fun exploration
8. Check out the Klehm Arboretum and Botanic Garden
The
Klehm Arboretum and Botanic Garden
offer more than just flowers to visitors. It is a must-see for every visitor of Rockford. Features of this property include eight separate gardens, 2.5 miles of easy woodland trails, and 1.8 miles of paved trails.
Guests can take a guided tour while seated in the Klehm shuttle bus or take a stroll through the grounds in their free time. The gardens here include the Rhododendron and Azalea Dell, ornamental grass garden, a peony garden, Nancy Olsen Children's Garden, and a water fountain garden. You would even see a large vegetable garden from which local food pantries source their vegetables.
The gardens are open every day from Memorial Day to Labor Day, but they are closed on Sundays during the winter and fall.
Address 2715 S. Main Street Rockford, IL 61102.
9. Learn history at the Ethnic Heritage Museum
Located in a former old water power district in the city, the Ethnic Heritage Museum is one of the top sights in Rockford. Amazingly, this museum dates back to 1850, so it racks up a sufficient amount of history.
Ethnic Heritage Museum has different sections, with each of them containing the history of the diverse ethnic groups that, in one way or the other, impact the city of Rockford.
You will learn of African, American, Italian, Hispanic, Irish, Lithuanian, and Polish effects as the museum also offers an excellent view of this melting pot of a city and how these different communities represented grew the city.
Address: 1129 S Main St, Rockford, IL 61101.
10. Rockford must-see: Lake-Peterson House
The Lake-Peterson House was built in 1873 and is one of the principal homes in Rockford. It is a two-story structure that is regarded as one of the best instances of Victorian Gothic Revival-style architecture in entire Illinois.
Lake-Peterson House is on the National Register of Historic Places and is listed as an Illinois State Historic Site. This house is owned by the Swedish American Hospital and was preserved in 1973 by the Jenny Lind Society.
Don't miss getting a view of this building while in Rockford.
Address: 1313 E. State Street Rockford, IL 61108
11. Visit Curran's Orchard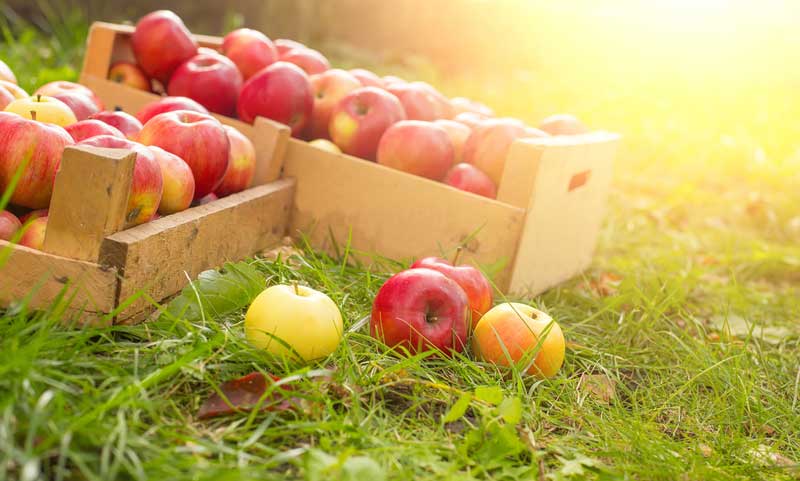 A trip to Curran's Orchard is something you should not miss if you wish to try Rockford's local produce. It is a family-owned business that allows you to pick your own apples, including Red and Yellow Delicious.
You can also enjoy the signature apple doughnut or some toothsome apple pies and some other home-baked goods. Would you fancy a tipple, then you taste some of the apple cider sold here? They are very famous for that and have won a good number of awards to show.
You can try other delicious treats as well, such as apple butter, fresh pumpkins, and maple syrup. If you visit at the weekend, then you can have a go at fun activities such as an apple slingshot, a petting corral, and hayrides.
Address: 6385 Kilburn Ave, Rockford, IL 61101.
12. Magic Waters is one of the Fun Things to do in Rockford, IL
Magic Waters is a wonderful sight, it provides the best spot for visitors to beat the summer heat. It is a big water park that offers a variety of water rides, slides, and attractions for both children and adults.
The younger folks can play and splash in the Little 1Lagoon, while the older ones and adults cab get thrilled in the zoom down The Abyss (a dark tube slide) or the 75-foot Double Dare Drop slide.
There is also a relaxing lazy river and a large wave pool, all being features of the park. And if you have an appetite, there are four concession stands at the park from where you can get food and drinks. In addition, cabana and locker rentals are available.
This answers what to do in Rockford for a fun time, a perfect addition to your list of Rockford things to do list.
Address: 7820 Cherryvale North Blvd Cherry Valley, IL 61016.
13. Forest City Queen Riverboat
As you may know, Rockford is situated on the banks of the glorious Rock River, so visiting the city without taking in the city's magnificence from the water. To explore this, take a trip on the self-starter Forest City Queen Riverboat – one of the best ways to do so.
Forest City Queen Riverboat started its operations in 1979 and can accommodate up to 49 passengers for a trip along this unique waterway. While on the cruise, you will hear all about Rockford's history as well as future arrangements that will bring more development.
You can capture all the popular sights while sitting on the banks of the Rock River. Don't miss out!
Address: 324 N Madison St, Rockford, IL 61107.
14. Tour Midway Village and Museum Center
The Midway Village and Museum Center brings history back to life and makes our list of top things to do in Rockford. The campus covers 146 acres and contains the 15,000-square-foot Museum Center, which displays exhibits relating to the history of Rockford and its surrounding area.
These exhibits are devoted to the sports, agricultural and industrial history of the city. The Victorian Village is also on this property. It contains 26 historic buildings that tell of the early 20th-century life in Rockford. Here, on-site interpreters dressed in period costumes take visitors on guided tours of this village.
The Midway Village and Museum Center is accessible all year round. Visiting hours vary by season, with guided tours mostly during the summer months.
Address: 6799 Guilford Road Rockford, IL 61107.
15. Tour Indian Hill Manor and Farm Historic District
Indian Hill Manor and Farm Historic District
is highly recognized in Rockford for being listed on the National Register of Historic Places. It overlooks the exquisite Rock and Kishwaukee rivers, making it one of the best sights in Rockford.
Indian Hill Manor is an estate dating as far back as the 1900s, so you would see a piece of history when you visit. You can take a tour to see the preserved coach house, the historic manor house, and an adjacent dairy farm.
Also, as part of the greater Indian Hill Forest Preserve, the estate is the perfect place to catch a glimpse of how people supposedly lived in Rockford in the olden days.
Address: 6901 Kishwaukee Rd, Rockford, IL 61109
Lots of fun attractions and activities await you in North Carolina, here is a list of things to do in Raleigh and things to do in Fayetteville for a fun vacation.
16. Nicholas Conservatory and Gardens is one of Rockford Attractions to visit
Nicholas Conservatory and Gardens presents visitors to Rockford with a top tropical experience. It is one of the best places to visit while on vacation in the city.
The conservatory is an 11,000-square-foot that contains exhibits of butterflies, orchids, papaya, sugarcane, and more. Then on the outdoor is the 500-foot-long Eclipse Lagoon and the massive Sinnissippi Park Rose Garden. During the summer, the gardens are perfect for taking a leisure stroll.
The frozen lagoon offers another dimension, such as ice hockey and public ice skating. You can eat lunch at the Hibiscus Bistro, an on-site restaurant, and there is a gift shop from which you can purchase souvenirs.
This is one of the best things to do in Rockford for nature lovers. You can visit the conservatory from Tuesday through Sunday as it is open throughout the year.
Address: 1354 N. 2nd Street, Rockford, IL 61107.
17. Pay your respect at LZ Peace Memorial
A trip to the LZ Peace Memorial is something you should consider for a moving visit in Rockford. It is one of the interesting sights in the city and should make your itinerary.
This memorial was erected as a monument to honor veterans who served the country in peace and war. The monument stands as a testimony to those Winnebago County soldiers who paid the ultimate sacrifice during the time of great conflict.
Features of the memorial include a Wall of Honor – dedicated to those who lost their lives during the Vietnam War. As part of the monument, there is also a Huey helicopter that served in Vietnam.
Address: 6595 Guilford Rd, Rockford, IL 61107, United States
18. Enjoy a good beer at Prairie Street Brewhouse
The Prairie Street Brewhouse is an established brewery that occupies the foundational home of the Rockford Brewing Company. This brewhouse goes on to preserve then the tradition of supplying fine brews to Rockford.
Varieties of lagers, porters, ales are served at the brewhouse, including specialty cocktails, wines, full lunch, and dinner menu prepared with fresh, seasonal ingredients. During the summer months, usually, Monday and Thursday nights are for you to enjoy the live music played outside on the docks.
All through the year, special events like golf, yoga, unique five-course dinners, and pinball are held, and they are matched with the ideal brewhouse beers.
Address: 200 Prairie Street Rockford, IL 61107.
19. Eat at Stockholm Inn
While in Rockford, you might want to try different foods to satisfy your quest. Please stop by the Stockholm Inn to enjoy some of the Swedish hospitality they have to offer here.
Having been in operation since the 1940s, the inn has a firm foot in the history of Rockford. So, you are about to witness a piece of history by dropping by this spot. Dine here with your loved one to enjoy some popular Scandinavian cooking.
As you would anticipate from the name, the Stockholm Inn serves many Swedish classics, including fluffy pancakes, tasty meatballs with mashed potatoes.
This is one of Rockford Illinois points of interest, consider an addition to your list of things to do in Rockford, IL.
Address: 2420 Charles St, Rockford, IL 61108.
20. Visit Rock Cut State Park
The Rock Cut State Park is situated about 10 miles northeast of Rockford. It is a great place to enjoy nature to the full at any time of the year. It makes our list of top things to do in Rockford.
Rock Cut State Park occupies more than 3,000 acres and contains 40 miles of hiking trails, 23 miles of bike trails, and two lakes. Parts of the park include cross-country and equestrian skiing trails.
Visitors can enjoy diverse activities like boating, canoeing, fishing, and ice skating on Olsen Lake and Pierce Lake. The park also has a 270-site campground with playground equipment, a boat launch, showers, toilets, and electricity. There is also a small seasonal café and a concession stand at Pierce Lake for your enjoyment.
Address: 7318 Harlem Road Loves Park, IL 61111.
21. Enjoy the Sinnissippi Park and Golf Course
The Sinnissippi Park is another one of the best free and fun things to do in Rockford. Kids will love the park as it is fun to spell and visit. Sinnissippi Park is an ample natural space with family attractions, including a picnic area and a great playground.
There is also the Sinnissippi Music Shell, an outdoor live music venue that accommodates over 3,000 people. Visitors can enjoy concerts there, such as the yearly music in the Park Summer Concert Series.
Located nearby is the Sinnissippi Golf Course. It is the oldest public course in Rockford, which entices golfers thanks to the big trees and beautiful fairways lining the rough. The course is a quick one though challenging is open to the public for a visit.
22. Buy kinds of stuff at the Rockford City Market
The Rockford City Market is an open-air market that holds along Water Street in Rockford's downtown area. Usually holding on Friday afternoons in the summer, this market sees traders bring in locally grown fruits and vegetables, herbs and locally produces eggs, cheeses and meat.
That's not all. There are freshly baked snacks and goods. You'll still find arts and crafts made by local artisans. Under the pavilion, live music is played to the enjoyment of guests who drink local coffee and beer to match.
There is a part of the market for children as they would enjoy watching the demonstrations displayed. The market is at 3:30 pm on Fridays, starting from mid-May through September.
Address: Water Street between State and Jefferson Streets Rockford, IL.
23. Ride zip line at Zip Rockford
Zip Rockford is a fun and adventure arena for both children and adults. It is one of the most fun places in Rockford. You will see five different zip lines built with various difficulty levels.
There are experienced guides assigned to all zip line tours, and they have total safety as a top priority. First, there is an introductory tour that lasts 1.5 hours in approximation.
It is fantastic for anyone who hasn't ridden a zip line before or who might be scared of heights. There are also more extended tours on faster lines, available for the more adventurous or experienced.
Zip Rockford is open every day from Memorial Day through Labor Day. There is a benchmark that all riders must stand at least 42″ high and weigh at least 60 pounds.
For a fun time, Zip Rockford should not be missing in your list of unique things to do in Rockford, IL.
Address: 4402 Larson Ave Rockford, IL 61108.
24. Tinker Swiss Cottage is one of the Unique Things to Do in Rockford, IL
It is interesting to know the history of Rockford started at the property now called Tinker Swiss Cottage. So, visiting this site is undoubted of the top things to do in Rockford.
There are unique features of the complex, which include the Tinker Cottage, the founding site of the city of Rockford, and a Native American mound. The Tinkers (an eminent family in the early history of Rockford) lived in the cottage.
The cottage is now a preserved museum that houses original furnishings, clothing, household items, and late 19th and early 20th-century artwork. There is also a carriage house and a barn on this ground, and both are originals of the property.
You can enjoy the guided tour offered all through the year from Tuesday through Sunday between 1:00 pm and 3:00 pm
Address: 411 Kent Street Rockford, IL 61102.
25. Severson Dells Nature Center
One of the best places to visit in Rockford is the Severson Dells Nature Center. This Nature center is open all through the year and always available for you to have a fun time.
Located in a forest preserve that spans about 369 acres of land mass, this nature center was built on where was known in the past as a deer lodge.
There is a wide range of bird species in this nature center, some of its features include a classroom, bookstore, meeting room display space, and lots more.
Severson Dells Nature Center is also known for its numerous programs which focus on the environment, these include outings, field trips, lectures, guided hikes, and lots more.
They aim to connect people to their environment thereby making them appreciate their natural environments. During your trip to Rockford considers stopping by for a fun time.
Explore other parts of Illinois, check out our list of things to do in Schaumburg, things to do in Peoria and things to do in Naperville for a fun vacation time.
Plan your Trip to Rockford
Rockford promises an exciting experience for any visitor. Just like you've seen, the city is blessed with beautiful outdoor areas in abundance as well as other interesting sights.
The museums, parks, nature trails, gardens, shopping malls, historical sites, galleries, and more are what awaits you here. So, start making plans towards seeing next vacation been at Rockford.
Don't forget to tag your loved ones along and if you need itinerary support, feel free to fall back on this piece.
Safe travels!