Looking for the best and fun things to do in Lexington, SC?
It is said "if you go to Rome behave like the Romans" same should apply to Lexington, South Carolina, when you visit.
The people in this region are fully active when it concerns recreational activities, with huge encouragement from the town's administrators.
Known for its attractive and charming nature, Lexington is perched in Lexington county. It is the biggest town in the county and is situated west of South Carolina's capital city of Columbia, and is seated on the Lake Murray Shores.
Visiting Lexington, do not fail to explore Lexington SC attractions such as Riverbanks Zoos and Garden Peachtree, Rock Heritage Preserve, JC Lexington Bowl, Lake Murray, Gibson Pond Park, and other fun places in Lexington.
Let's explore the top thing to do in Lexington, SC.
Things to Do in Lexington, SC
1. Riverbanks Zoos and Garden
The Riverbanks Zoos and Gardens is a place to enjoy everything related to wildlife, and its location is just a few minutes away from Lexington.
It houses numerous animals from the different continents; Australia, North America, Asia, Africa, and animals such as tigers, lions, seals, wallabies, komodo dragons can be found here.
The zoo is seated on 170 acres of land area and has over 2000 different kinds of animals and lovely vegetation that is beautiful to see.
The kids are also not left out of all the fun and excitement, and they get to see various facilities such as the splash zones, rabbit holes that they crawl through, and playhouses.
Address: 500 Wildlife Pkwy, Columbia, SC 29210, United States
2. Go Golfing at LJ's Par and Grill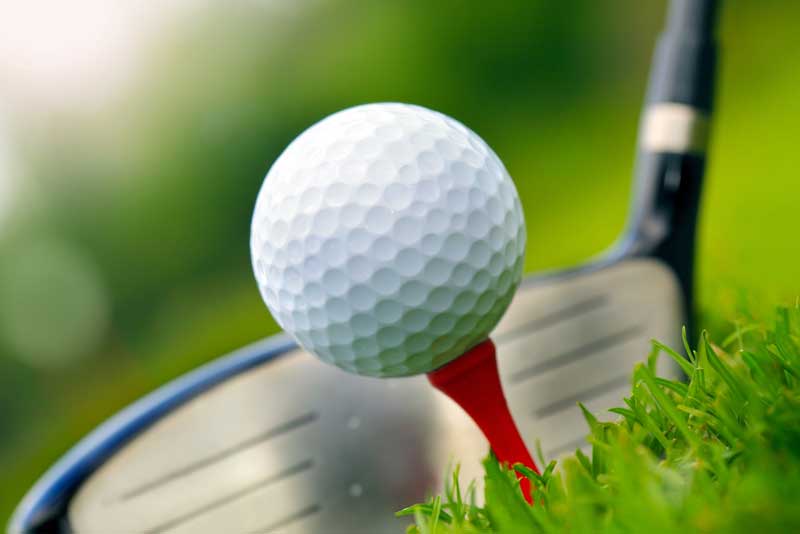 What else can one ask for while playing golf other than what you will get thrilled to at LJ's Par and Grill Restaurant Bar; great food, live music performance, and lots of fun.
It does not matter if you're an avid player or an amateur; the ideal facilities for practice are available for any player's skill level.
Golf practice here is fun, all thanks to their driving range. They have a large teeing space that is either covered or uncovered, and its popular feature is the automatic tees.
Golfers do not need to bend and place a tee on the ground; instead, the ball is set up automatically for you and takes just a few seconds to place as you get ready to take your swing. The automatic tee is great because it saves anyone the stress of bending over and placing a tee.
This is the perfect place to practice golf, and it also has delicious meals lined up for everyone. There are different dishes to choose from its menu and should be a must-see during your visit to Lexington, SC.
Address: 381 Pilgrim Church Rd, Lexington, SC 29072, United States
3. Pontoon Rentals & Tours
The Pontoon Rentals and Tours operates on the attractive Lake Murray in Lexington, South Carolina.
You will need a ride with someone experienced as that is what you get as the company has stayed on the lake for more than 30 years, and they know every spot that will make your day lovely.
The company is focused on offering quality boat services and tours on Lake Murray. The boats to find here are in full service with all the needed safety equipment, anchor, rope, cooler, map, and ladder.
Enjoy a great fun time with friends on an exclusive boat cruise along the river shoreline, swimming, sunbathing, and touring the island in lake Murray often known as " The Jewel of South Carolina."
During the evenings, boaters are always gathered close to the island to view the many Purple Martins that come to rest on the island.
Address: 220 Jakes Landing Rd, Lexington, SC 29072, United States
4. Mercer House Estate Winery
If you're a fan of liquor, the Mercer House Estate Winery should be a major consideration for you as you plan a visit to Lexington, SC, and should top your list of fun things to do in Lexington, SC.
The winery is one out of ten wineries in the United States that makes its wine all-natural. The winery is perched on a land area of 12 acres and brags of its ideal mix of native grapes collected from its vineyard not too far from it.
Over 50 different kinds of grapes, pecans, cherries, strawberries, kiwis, pears, figs, peaches, apples, blueberries, and nectarines are cultivated in the vineyard.
Everything to find here is organic, natural, and eco-friendly, with no artificial additives used during winemaking. You can also go for wine tasting, where you learn about the various traditional American techniques adopted in the production of the wine.
Address: 397 Walter Rawl Rd, Lexington, SC 29072, United States
5. Gibson Pond Park
The Gibson Pond Park has a land area of 15 acres that is heavily forested with a loop trail that is perfect for walking, it has restrooms, picnic shelters and lots more.
The Park is an ideal spot in the city of Lexington to explore and have some relaxing moments. Some picnic tables can be seen with short-paced trails that meander through the woods if you want to have a stroll.
If you have any special event you intend to do, the park has you covered as they have everything to give you that perfect event or meeting. Make sure to add to your to-do list.
Address: 241 Gibson Rd, Lexington, SC 29072, United States
6. Lexington County Museum
Go way back into the 18th century and Civil War and have a deep reminiscence of the various happenings back then via the historical architectural buildings you will find in Lexington.
All this and more one can see at the county museum in Lexington situated in Lexington's historic suburb, which has 36 historical buildings arranged in a land area of 7 acres.
The museum is a typical example of a small village adorned with historical architecture. This museum takes us back into the happenings in Lexington's German and Swiss legacy during the Antebellum and Colonial time.
If you're also a lover of history, here is an ideal place to visit as you dig deep into the rich heritage of this city and should top your list of fun things to do in Lexington, SC.
Address: 231 Fox St, Lexington, SC 29072, United States
7. The Game Show Challenge
The Game Show Challenge is a 60-minute game that is interactive and led by a show host. If you have ever wanted to be on a game show, this is the perfect opportunity for you and should top your list of things to do in Lexington, SC.
The game is really fun as teams go against themselves for bragging rights as to who will emanate as the game's champion.
Visitors might partake in spinning a 7-foot wheel even as they solve word puzzles, find answers from asked survey questions, compete in funny relay races, drop a chip from 12ft and see where it touches the ground, and lots more.
The Game Show Challenge is an ideal sport for friends, colleagues at work, families, or visitors who want to have an exciting evening.
Address: 151 Riverchase Way STE D, Lexington, SC 29072, United States
8. Aquafun Paddle and Boat Charters
The Aquafun Paddle and Boat Charters are in charge of tours, Paddleboard, and kayak rentals. They offer guided tours, single rentals, and group events. You can make reservations for a boat charter with their licensed US Coast Guard, Captain Tyler.
Touring is an ideal way to have a great thrill at the park. The Company is a family-operated business geared towards providing fun for its customers through touring.
The whole equipment is maintained to give visitors a great adventurous ride while fishing, paddling, and lots more.
Part of its job is to make water adventures for visitors stress-free without loading the boat, kayaks, and SUPs. No matter your skill level in paddling, the company has everything available from beginner SUP paddlers to advanced kayakers and tandem boats.
Address: 320 Shadowood Dr, Irmo, SC 29063, United States
South Carolina has some of the best cities in the United States to explore, here is a list of fun things to do in Aiken, and things to do in Summerville for a fun exploration
9. Water Activities at Lake Murray
If you are a fan of outdoor sports and would love to go on lovely adventures on the water, Lake Murray is the perfect place you want to be and enjoy watersports and should be on your checklist of fun things to do in Lexington, SC.
Here, the water activities to get involved with include wakeboarding, kayaking, paddle boarding, jet skiing, water skiing, boating, fishing, and others.
The region offers the best vacation you could ever wish for, and for this, it is well known by many as the "Jewel of South Carolina" and attracts myriads of visitors.
The region holds the biggest spots for outdoor recreation close to Columbia, with 50,000 acres of lake and more than 650 miles of shoreline in Lake Murray.
This answers what to do in Lexington, SC for a fun time, do add to your bucket list of things to do in Lexington.
Address: Lexington, SC, United States.
10. Hot Shots Archery Games
The Archery Tag is played like the dodgeball with foam-tipped arrows and bows. This fun-filled game is family-friendly and engaging for everyone.
Come have a feel of your childhood days. Archery is a sporting activity one cannot outgrow, and it involves two teams, comprising 5 players from both sides playing against each other and are divided by a "safe zone."
Safety is imperative for so many sporting activities, but in Archery Tag, the only safety equipment needed is a face mask. When players are tagged with their Archery Tag Arrow, there is little or no pain.
Address:_106 Fabrister Ln, Lexington, SC 29072, United States
11. Lexington County Baseball Stadium
If you're a fan of sports, the Lexington County Baseball Stadium should be a must-visit for you as you get to experience sports to its fullest. Here should be a must-see for you.
Sports lovers are always thrilled by the victory of the Lexington County Blowfish, the baseball champions of the town known as the summer collegiate team, with their major victories always happening at the Lexington County Baseball Stadium.
The baseball stadium has a capacity of 3000 persons. The experience here is described by many as an "intimate ballpark experience."
Be sure to see the Wrigley field style box seats, lawns perched in the outfield, an air-conditioned hospitality club, and various exceptional events like their collegiate and high school baseball championships, concerts, baseball camps, and lots more.
You can join their peanut eating contest, and you might be lucky to be the winner of the gold trophy for Lexington's boiled peanut contest.
Address: 474 Ball Park Rd, Lexington, SC 29072, United States
12. JC Lexington Bowl
The JC Lexington bowl is a family-owned and operated business founded in 1989 by JC Williamson. They have been focused overtime on providing a perfect environment for friends and families to have fun together.
The business is built on a small scale and has maintained quality customer relationships over the years, and their prices are excellent and affordable for everyone.
Enjoy quality time bowling on their neat bowling alley. Various groups like churches, schools, daycares, fundraisers, family reunions, and schools are welcomed.
JC Lexington is an interesting place to be with the family and should make up your list of places to see in Lexington, Sc.
Address: 5380 Augusta Rd, Lexington, SC 29072, United States
13. Virginia Hylton Park
Everyone needs some silent moments in their lives to enjoy nature in its purest form, and Hylton park will give you everything you need, and here should be a must-see for you.
You can have a good time here watching and listening to birds chirping while also viewing the trees as they sway from side to side in Virginia Hylton Park. A playground for kids with disabilities is available, so nobody is left out of the fun.
The park is named after an ex-member of the Lexington Town Council of Virginia Hylton, who served in the government between 1981-1998.
The Hylton park is known to many who visit as a relaxing space with trees, covered gazebos, picnic tables, a great hangout spot for friends and family, a playground, and lots more.
Hylton chiefly promoted the idea to start the movement for outdoor fun for the whole family. The park has a Koi pond, the Iris, Camellia, the Twelve Mile Creek, and the DayLily gardens, all of which are picturesque views to enjoy when you visit.
Address: 111 Maiden Ln, Lexington, SC 29072, United States
14. Enjoy Meals from Lexington's Restaurants
Getting your stomach filled with delicious meals from the best restaurants around this area should be on your list of things to do in Lexington, SC,
You can visit Alodia's Cucina Italiana restaurant to have a taste of their delicious meals, a combination of Southern hospitality and Italian dishes.
You can also try out delicious meals such as their Shrimp scampi, pan-seared filet mignon, and portabella pork. These dishes can be taken with cocktails or wine.
The city also has the Root Cellar, where you can have great meals like their buttermilk fried chicken coupled with yellow grits and white gravy.
There's a lot to eat and drink as it concerns food in the city, the ideal thing to do is make yourself available.
Address: Lexington, SC, United States
15. Fun at Lexington's Bars
The best thing you want to witness in Lexington is the nightlife. Everything is perfect with this region, from a city rich in history to flourishing nightlife.
The city offers the very best when it comes to bars with its hip dive clubs, top-notch watering holes, old-fashioned bars, and concert bars.
Visit the Krafty Draft Brew Pub and be delighted at its vast collection of beer. There is something installed for everyone who loves liquor. Beers to find at this pub are handcrafted, and it has more than 104 different flavors of beer to choose from.
You can also check out the TR's Bar and Grill. It is a family setting type of bar with its cocktail hours transformed into a concert bar. Music is great here with lots of entertainment for everyone.
Visitors can also visit the Dam house and enjoy its beer, and the beer house is adorned with lagers, draft-style lake ales, craft beers, and a vast collection of wine and beer options. The Dam house is quite an ideal place to be, and their service is excellent and swift, you will surely love the place.
Address: Lexington, SC, United States
Also, check out our list of things to do in Fayetteville, things to do in Charlotte, and things to do in Cherokee for a fun time in these cities of North Carolina.
16. Peachtree Rock Heritage Preserve
The preserve derived its name from a giant rock situated right in its center known as the "Peachtree Rock." The preserve is properly maintained, especially the trails for hiking and the artificial mangroves and lakes.
It has remnants of old marine animals, sandstone layers, tall long-leaved pines, and the only natural waterfall in the coastal plain of South Carolina welcoming tourists searching for some adventurous nature trip in the city.
The preserve is situated at Peachtree Road in Lexington and has a loop trail of 4.2 kilometers that is ideal for hikers of any skill level. Bring the whole family and your pets along to enjoy a great deal of walking, hiking, and bird watching.
It is important that visitors have their trail maps and ensure their pets are always kept on a leash to maintain safety.
Address: 883 Peachtree Rock Rd, Lexington, SC 29073, United States
17. Shopping at the Market at Icehouse
Many foods and fruit shops are available at the Market at Icehouse. Here, the shops to see bloom with locally cultivated farm produce and handmade crafts.
The Market is situated at 107 Main Street. The area is always bustling with energy as the atmosphere is people-friendly while encouraging people to support purchasing products made by local artists.
To promote homemade crafts, the Lexington Police Department started a program termed the "Coffee With A Cop," which was done in partnership with The Haven Coffee House situated along Main Street in downtown Lexington.
The program adopted by the officers is a new idea to share freshly made coffee with people passing by while also having a tent built in the Haven Coffee and Icehouse Pavilion.
Address: 107 W Main St, Lexington, SC 29072, United States
18. Dreher Shoals Dam
Visitors who prefer to jog, walk and engage in skateboarding should visit the Dreher Shoals Dam. The historic dam was built in 1930.
The Dreger Shoals Dam also helps in encouraging fitness amongst visitors who are sports lovers via its 1.7 mile stretch for daily skateboarding and jogging.
While engaging in these health exercises, be sure to enjoy the picturesque sights of the spectacular Lake Murray and that of the downtown Columbia skyline.
The Dreher Shoals Dam was formerly known as the Saluda River Dam with its intended purpose to control flooding within this area, supply water, and hydroelectricity.
The Dam is the reason behind the annual high school football league series in Lexington known as the " The Battle of the Dam " played between Irmo High School and Lexington High School. These two schools are linked via a highway in South Carolina that extends across the dam.
Address: 1832 N Lake Dr, Lexington, SC 29072-9350
19. Corley Street Park
As the saying goes, you can never be fully satisfied with outdoor activities. Corley Street Park is situated beside Corley Street, and the park is just a few minutes from the famous Lexington Courthouse, which has a serving history dating back to 200 years.
Visiting Corley Park is an ideal way to thrill yourself to the humid weather of the South as you come during summertime.
The park is the oldest in Lexington, with a history stretching back to the 1970s. The park contains many old trees and offers great excitement and relaxation for visitors as it is an open area for picnicking and enjoying nature to its fullest.
The park is open all day, and every park area is open to the general public all through the year, aside from the spray pool that is made available for people from Memorial to Labor Day.
With recent upgrades and renovations over time, the park is much safer, more attractive with tennis courts, better picnic spaces, a fish pond, spray pool, and a more kid-friendly playground.
Address: Corley St, Lexington, SC 29072, USA
20. Grady's Pool & Billiard Hall
The Grady's Pool and Billiard Hall is situated beside South Lake Drive in Lexington, and if you're a Billiard enthusiast, here is a great place to be if you are planning a visit.
People who visit here play the game with so much excitement and fun because of the maximum satisfaction playing with friends or making new friends while still enjoying their game with great drinks.
The recent owner of the place is called Crystal and is always celebrated by everyone who comes here. The atmosphere is lovely with good music playing in the background, and it has a big TV screen for watching sports.
The staffs here are awesome, and be sure you will receive a big hug when you visit. The place is affordable for anyone, and they serve good coffee.
Address: 850C S Lake Dr, Lexington, SC 29072, United States
21. Four Oaks Market
For over four generations, the four Oaks Market has been a family-operated farming business situated in Lexington, South Carolina. Here is a great place to visit and should be on your checklist of fun things to do in Lexington, SC.
Through the ambidexterity of dedicated employees and family members, the business has steadily grown over time to become stronger.
The Four Oaks Farm is one of the many renowned hog farms you will find in the nation. The farm organizes yearly auction sales of registered Berkshires where people come from different parts of the nation to buy breeding stock.
Other businesses around the area discovered the farm products are of high quality and fit for a perfect holiday souvenir or gift for friends and business colleagues.
Address: 4856 Augusta Rd, Lexington, SC 29073, United States
22. Craft Axe Throwing
Craft Axe throwing is an ideal game for everyone to play and win. You can score points and win by throwing axes at a giant dartboard-like target.
To earn more points as you play, you need to be close to the bullseye. The company organizes competitive and normal axe throwing events for various groups, whether corporate, league, or social.
Our organized events are properly staffed with well-trained tutors, aiding players to hit the bullseye. You should plan your company's next corporate or social outing at the Craft Axe Throwing, Lexington, SC.
Axe Throwing is a fast developing sports activity in the United States, with many persons adopting the sport every day.
Address: 101 E Main St, Lexington, SC 29072, United States
23. Wingard's Market
Wingard's is of great importance in the Lexington-Columbia Community.
Wingard's market is one of the top-ranked indigenous garden centers. They contribute largely to the aesthetic properties of the community by providing floristic services and much more.
Wingard's offers a wide range of services, including the donation of flora and supporting of events of several organizations such as Carolina wildlife care, Lexington Public Schools, Lexington County Choral Society, etc.
This great enterprise was born from Margie and Judson Wingard's passion for plants and the enthusiasm they have attracted others to this great love. After 50 years of its emergence, the business has grown and offers several horticultural and floricultural products and services.
If you are a fan of horticulture or a horticulturist, here is an ideal place to visit if you intend to have a vacation in Lexington, Sc, and it should be on your checklist of things to do in Lexington, SC.
Address: 1403 N Lake Dr, Lexington, SC 29072, United States
24. Ice House Amphitheater
One of the top things to do in Lexington is to watch a performance at Ice House Amphitheater.
Popular rock and roll artists such as Alan Jackson, John Mayer, Billy Joel, and other notable artists have given fantastic performances to the residents of Lexington at Ice House Amphitheater.
This top-notch building has received impressive recommendations from its visitors, making this town boom with all-year live music events.
Ice House Amphitheater presents shows ranging from mini rallies to traditional musical performances.
The arena can seat up to 900 but accommodate up to thousands since the audience can come with their own lawn chairs.
Ice House Amphitheater also holds different festivals for families and kids, other unique events like the Annual Lexington Barbecue Festival and Fair, and lots more.
The amphitheater is built on the land where an ice plant was opened in 1928.
Address: 107 W Main St, Lexington, SC 29072, United States
25. Lake Murray Boat Tours and Charters
Lake Murray Boat Tours and Charters is Midland's top-tier provider of water experience, offering charters, private tours, weddings, special events, and lots more.
From catching a breathtaking sunrise or sunset to shopping by the water and beach weddings, Lake Murray Boat Tours and charters will aid you in making fantastic memories.
The professional crew headed by Master Captain Tyler Ryan is good at navigating the lake and providing excellent service, safety, and entertainment.
Captain Tyler Ryan is a graduate of Sea School Academy. He is licensed by the United State Coast Guard.
Address: 220 Jake's Landing Rd, Lexington, SC 29072, United States
Explore other cities in South Carolina, check out our list of things to do in Florence , things to do in Spartanburg, and things to do in Anderson for a fun time
Plan Your Trip to Lexington, SC
If you intend to enjoy an ideal getaway experience with friends and colleagues, then Lexington is the place to be this weekend and enjoy nature to its fullest.
Whatever will pique your interest, Lexington has everything in place for you, these range across shopping escapades, historical tours, and lots more. Lexington is a lovely place to visit with an attractive Southern world charm that will make you want to come back for more.
From our list of things to do in Lexington, SC, you are promised that perfect vacation in Lexington, SC.