Nicely located on the coast of Mexico, Puerto Vallarta is without doubt one of the most visited resort towns in all of Mexico.
Puerto Vallarta is quite popular, amongst other things, because of its closeness to the sparkling waters of Banderas Bay.
There are a lot of fun things to do in Puerto Vallarta and every visitor to this city is allowed to partake in the fun activities it offers like scuba diving, snorkeling, and sunset boat tours.
This guide covers Puerto Vallarta attractions as well as some of the best things to do in Puerto Vallarta which will make your vacation in this city worthwhile.
Let's explore some of the fun things to do in Puerto Vallarta.
Things to Do in Puerto Vallarta (Mexico).
1. Islas Marietas National Park
The Islas Marietas National Park is more than a park, it is also a dedicated part of UNESCO biosphere reserve and also a site for RAMSAR.
Since it's a special park, fishings and hunting are not allowed on this island. Therefore it has become home to varieties of wildlife including whales, dolphins, thousands of tropical fishes, manta rays, and seabirds.
Only a few tour companies are allowed to bring guests into the island. Therefore you need to visit one of these tour companies.
In case you can't, you can head towards the Sandy white La Noparlera beach. There you can explore the water by using a surf, snorkel, kayak, or even a paddleboard.
2. Bahia de Banderas
Bahia de Banderas is the largest bay in the country, and also the most frequently visited. It is located on the Pacific Coast of Mexico.
There are a lot of fun activities visitors engage in here. The most popular is to simply sail around the bay on one of the many boats there. These boats are for charter.
Amongst these charter boats, one is known as Marigalante. This boat is a wonder and also the most sort after because it is the replica of Christopher Columbus's ship called Santa Maria.
Marigalante also features an onboard museum. In this museum, artifacts as far as the time of the conquistadors are displayed.
You can also try snorkeling in the Bay. This is one of the best things to do in puerto Vallarta and should definitely make your Puerto Vallarta things to do checklist.
3. Área Natural Peotegida Estero El Salado
The Área Natural Peotegida Estero El Salado is an estuary which serves as a habitat for different species of fishes, reptiles and so many other animals.
It is also home for about 100 different species of birds. Birds of so many colors and sizes.
It is not surprising that all year round, birdwatchers from all over the world visit this wonderful destination just to watch these birds chip and lift their wings.
The fishes also are not left out. These fishes lay eggs and raise their young in that habitat, thus they are on the increase periodically.
Other interesting animals you can find in this estuary includes the river crocodile, the garrabo, and the green iguana.
On land, in the mangrove, some animals roam free and are frequently spotted. These animals include the raccoons and the opossums.
The estuary is open at specific times from Tuesday to Saturdays, and you are expected to make reservations in advance to manage the crowd. It's a wonderful place to visit.
Location: Av Francisco Medina Seems yo S/N, Villa Las Flores, 48335 Puerto Vallarta. Contact No: +52-322-201-7361.
4. Lad Caletas Beach
Lad Caletas is a three-quarter mile-long beach that is situated to the south of Puerto Vallarta. This beach can only be reached by boat, thus it offers fun from the beginning.
The land where the beach is is leased by the tour company known as Vallarta Adventures. Therefore the only way for you to gain entrance into the beach is to come as part of one of the company's tours.
One of the reasons why Lad Caletas is this popular is because sometime in the past, Hollywood director John Huston lived there. Today no one does.
The visitors are allowed to enjoy the spa, dining areas, and nature trails on the beach.
If you are to come with the company, you will be asked to chose between two options. One is a full-day excursion, while the other is a sunset cruise which includes a theatrical performance and a dinner on the beach.
5. Low Muertos Beach.
Along the Romantic Zone of Puerto Vallarta's, the most popular and the best-known beach is the Los Muertos Beach.
On the beach, you will find people of all age brackets. You can find the adults relaxing under an umbrella while sipping through a cold drink.
By the seaside, you will see some children splashing around in the waves, while others build sandcastles.
You may find some other visitors like you strolling along the 200-foot pier. Those who are more adventurous go to the extent of parasailing.
The beach is known for its beautiful sunset. It also has bars, restaurants, and cafes which are open all through the day and even late into the night. This beach is quite a place. Make sure you visit it.
6. Malecón
One of Puerto Vallarta attractions is Malecón and a visit here is one of the best things to do in Puerto Vallarta.
Malecón, formerly called the Pasco we are Revoluciónis is a seaside promenade whose length is as far as 11 blocks downtown deep into Puerto Vallarta.
About 80% of the Malecón is reserved exclusively for pedestrians. This rule makes it completely safe for visitors to take long strolls without worrying about traffics or incoming cars.
From Malecón, you can view the Ocean. This view, in addition to the plenty restaurants, appealing shops, bars, as well as local vendors makes Malecón worth revisiting
In between, the space of Malecón is completely decorated using sand sculptures, regular sculptures and artworks. You will also find the intricate Huichol motifs on the ground very peaceful.
7. Marigalante
Marigalante is an authentic Spanish galleon made from more than 30 different species of tropical wood. It a replica of Santa Maria which Christopher Columbus sailed around the world with.
The ship consists of about four decks and it can carry up to 240 passengers comfortably. It also has a fully stocked bar and a fully airconditioned dining room.
It offers a lot of tour options, one of which is an all-day option which consists of family-friendly activities like snorkeling, and sunset cruise with fireworks and music for partying.
Both cruises offer meals, open bad an even a very exciting show about pirates performed both in Spanish and in English.
Location: Paseo Diaz Ordaz Local 4, Centro, 48300 Puerto Vallarta, Phone. Contact No: +52-80-02-69-44-55.
8. Museo del Cuale
Museo del Cuale is a museum that offers a wonderful collection of pre-Hispanic ceramics that must have been made between 5000 and 2000 A.C.
The museum is located at Isla Río Cuale and these collections it has in its possession gives us a clear understanding of the lives the indigenous dwellers of western Mexico lived at that time.
Other interesting collections that tell more about their lives include, their hunting and gathering tools, a piece of art, a tomb which was dug out of Sayulita Zacoalco in Jalisco.
All these are carefully preserved in the Museo del Cuale. And each of them has an information panel written in both English and Spanish.
The museum is open for all at no cost. Visiting days are Tuesday to Saturday from 10 a.m. to 7 p.m. A visit here should be added in your list of top things to do in Puerto Vallarta Mexico.
Location: Isla de Los Ninos, Local 1-A Col. Centro, CO 48300 Puerto Vallarta. Contact No: 33-36-14-54-16.
9. Naval Museum Secretary of the Navy of Mexico
The Museo Naval Secretaria de Marina Armada de Mexico is a museum which was opened in the year 2006.
It is home to about 150 different cultural objects, all of them are related to the Mexican Navy.
The whole of the exhibits are spread out over 14 different rooms, thus, you will be taken to each of these rooms as you make your way around the museum.
Some of the exhibits found in the museum include a navigation simulator, a ship model built to scale, and different uniforms that have been worn by the Navy since it was instituted.
On the second Saturday of every month, the museum holds a special event called the "Night of Museums".
At this event, the visitors enjoy activities like workshops, concerts, sailing competitions, tours guided by actors playing so many characters and a lot more.
Museo Naval Secretaria de Marina Armada de Mexico is opened every day apart from Monday.
Location: Zaragoza 4, Centro, 48300 Puerto Vallarta. Contact No: +52-32-22-23-53-57.
10. Ocean Friendly Whale Watching Tours.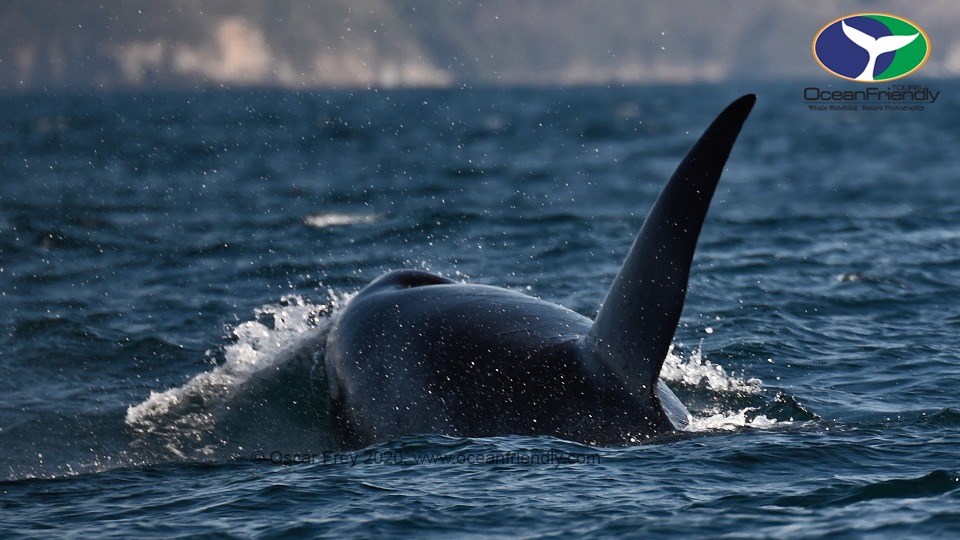 Would you like to watch some sea-beast in your checklist of fun things to do in Puerto Vallarta Mexico?
The Ocean Friendly Whale Watching Tours was founded by oceanologist Oscar Frey. This tour company is a tour company that guides its visitors on whale watching tours.
On these tours, the company takes into consideration the whales well-being and also the safety of its guests. The visitors are always advised to stay together.
All the tours are led by a marine scientist who is very fluent in both English and Spanish.
A bilingual naturalist also assist the scientist. Each tour lasts about 4-6 hours. Some tours can be customized.
The boat is piloted by a crew whose members have received special safety training. All these precautions are to ensure the safety of the visitor.
The periods for watching of whales are from December 1st to Match 23rd
Location: Muelle Los Peines, 48328 Puerto Vallarta. Contact No: +52-32-22-25-37-74
11. Olympus Tours
One of the most outstanding tour companies in all of Mexico, the Olympus Tours is known due to the unique tours it offers and also it's friendly service to its customers.
With up to six branches in different cities, the company offers all the exciting things the area within its influence has to offers, definitely amongst the fun things to do in Puerto Vallarta Mexico.
Some of these areas include the majestic Sierra Madre mountain range, the historic romantic zones, and the beautiful waters of the Banderas Bay.
Amongst the tours it offers, the most popular is the Marietas Island tour. Other tour options include the canopy zip line circuit and the outdoor challenge tour. All of which are fun-filled with activities.
In any of the Olympus tour, the visitor participates in activities like ATV excursions, horseback riding, swimming with dolphins, scuba diving and snorkeling.
Location: Zona Hotelera, Blvrd Francisco Medina Ascencio 2035, Las Glories, 48333 Puerto Vallarta. Contact No: +52-32-22-25-19-84
12. Quimixto
Quimixto is a small village in Mexico know widely because of its beautiful beach. It is located in the southern part of the Banderas Bay.
The village is accessible through water, and it is a regular spot for most beach tour companies in Puerto Vallarta.
Visitors are also allowed to come on their own. If you are visiting alone, take a water taxi from the pair at Los Muertos Beach.
You can also get to the beach through Boca de Tomatlán.
Along the Beach, there are notable restaurants that serve fresh seafood dishes and Mexican cuisine.
You can purchase t-shirts, cups and other souvenirs you could go home within the village.
While you are at this beach, you can also visit the waterfall which is just one mile away. You can get there on foot, or you can ride a horse (one could hire one at the beach).
13. Rancho El Charro
When making a list of best things to do in puerto Vallarta Mexico, do not miss to add a visit to Rancho El Charro.
Located in a rural area that is about 15 minutes away from downtown Puerto Vallarta, the Rancho El Charro is a ranch where horses are reared.
There, horses are bred and well-cared for, and each time visitors visit the ranch, they are provided with horseback rides which takes them deep into the Sierra Madre mountains.
The rider is not just given any horse, rather he/she is matched to the horse most suitable for him/her.
There are a variety of other day trips offered by the ranch to each visitor. Each of these trips ranges from three to the right hours.
If you visit the ranch, you may also ask them for the multiday option, as the ranch provides one.
Other provisions offered in the tour includes food. The ranch can also help you arrange transportation to and from Puerto Vallarta.
14. Sayulita
Sayulita is a very small but hospitable town that is situated at the foot of the Sierra Madre Mountain range.
It is about 25 miles downtown of Puerto Vallarta. Map out a day out of your vacation for Sayulita, to enjoy fully all it has to offer.
In Sayulita, there are provisions for accommodation in case you decide to spend your night there.
Sayulita attracts visitors consistently due to its reputation as an excellent surf town. That doesn't mean surfing is all you are going to do if you visit here.
You can try out other activities like fishing, horseback riding, snorkeling, and various other tour activities.
The restaurants in Sayulita are many, each offering variety of food that tastes like heaven. You can even find some of these restaurants at the beach.
15. Sea Safari
The Sea Safari is a special tour operated by Vallarta Adventures which brings the visitors away from the typical tourist environs to an atmosphere of experience quite uncommon.
For instance, of the places, the visitors are taken to is the fish villages on the south coast of the bay.
The first place You will be taken to on this tour is a small village inhabited by less than 500 people. Here you will be allowed to commune with the villagers.
After that, you will ride a horse to a waterfall which has a swimming hole. From that activity, you move on to the next, which is snorkeling.
The snorkeling activity takes place in a beautiful bay which is filled with tropical fishes. From there, you head to a private beach with Mexican grill and hammocks. Here, the tour ends.
16. Seahorse Monument
Formerly known as "The Boy on the Seahorse", the Seahorse Monument is one of Puerto Vallarta attractions.
This wonderful sculpture was made by the artist Raphael Zamarripa Castañeda. It depicts a seahorse ridden by a naked boy.
The sculpture was first made in the year 1960, and it was placed on the beach at Los Muertos. Unfortunately, it got swept away in a storm.
In 1976, a larger replica of the first was made, but this time, it was placed on the Malecon downtown.
Years later, the original sculpture was found and it was replaced at the beach it was before it was carried away by the storm.
For this reason, the city is now the home of two of the "Seahorse" sculpture, both the original and the replica. You can tell which is which by their size.
17. Vallarta Adventures
This company is one of the largest of your companies in the whole of Puerto Vallarta and is committed to making tourist have a good time in Puerto Vallarta.
It is most sought after by tourists due to its reputation for giving the most adrenaline-induced tours in the whole area.
This tour should make your list of top things to do in puerto vallarta.
Vallarta Adventures calls it tours Outdoor Adventure Circuit. Some of its offers include jungle bridges, ziplines, and the opportunity to rappel down waterfalls.
The jungle you will be taken to will have two thrilling waterfalls, and you will be allowed to try both of them out. Thus don't forget to pack your bathing suit.
Other fun activities you will try out include a ride on a speedboat to a nice beach that is secluded. You will also be given an off-road excursion.
You will also be given a fully-equipped mule trek up the mountain and deep into the forest. It comes with the offer.
You need not worry about what to eat, for the Tour will make provisions for that. You will be given light refreshments and water.
Also, there is a place to buy something at the base camp in case you need to.
Location: Las Palmas 39, Nuevo Vallarta, 63732 Nuevo Vallarta. Contact No: +52-32-22-97-12-12
18. Vallarta Undersea
The Vallarta Undersea is a company located in the Bahia de Banderas, Puerto Vallarta. It is run by a team of professional divers.
The services offers include teaching PADI certified diving causes, and most importantly, leading nature tours by boat.
On their boat tour, you will be offered the opportunity to see so many water animals including the whales, turtles, dolphins e.t.c, especially during the winter season.
In case you haven't learned how to dive, you will be allowed to participate in the PADI Discover Scuba Program after which you will be certified.
But if you already know how to dive, you can join the others in the dive trips. The dive trips normally starts by 9 a.m.
Some of the dive spots you could explore are, Low Acros National Park, Marietas Island National Park, and a lot of others in the south.
Location: Proa sn Local 22 Marina del Ray, Marina Vallarta, 48354 Puerto Vallarta. Contact No: +52-32-22-09-00-25
19. Xiutla Riders Ecoadventure
The Xiutla Riders Ecoadventure was founded by a Mexican family whose desire is to share the love of Puerto Vallarta with its visitors.
This company specializes in tours which are mostly private and is aimed at showing the visitor what the area has to offer.
You could be that Visitor!
Some of the incredible offers they could offer you includes a bicycle tour, a scooter tour, a stand-up paddleboarding lesson, and even surfing lessons. You will be guided throughout these tours and lessons.
Also, there are other off-roading ATV experiences which the Xiutla Riders Ecoadventure offers. In this particular tour package, one could find a thrilling ride on a speedy zipline just above the jungle.
Invade you want to explore on your own, you can hire bikes, scooters, ATVs and paddleboards from the company.
This make one of the so many unique things to do in puerto Vallarta and this should be a must do in Puerto Vallarta.
Location: Avenida Francisco Villa 386, Puerto Vallarta 48330. Contact No: +52-32-22-22-22-09.
20. Ada Sailing
This tour company is completely owned and operated by a Family in Puerto Vallarta. They offer a lot of customizable tours to their visitor.
Ada Sailing is situated at Banderas Bay, thus, it is not surprising that they offer sea adventures.
If you will love to enjoy a relaxing sail, which will involve spectacular views, the company owns a classic 45′ ketch both of which have a large sundeck. The name of this sailboat is Ada.
They also have a 30′ handcraft launch which moves at an incredible speed. Its name is Bruna and it is used for a more adventurous experience.
Other popular tour activities they offer include, whale watching, sunset cruises, and snorkeling.
Also, you need not worry about food, as each tour comes with a gourmet lunch or dinner. Each of this meal is prepared with fresh local ingredients, and served on the boat. This, is an experience on its own.
Location: Calle Marina Nacional 2755, Puerto Vallarta 48333 Puerto Vallarta.Contact No: +52-32-21-21-23-21
21. Banderas Scuba Republic
Amongst so many Puerto Vallarta points of interest is the Banderas Scuba Republic and visiting here is one of the best things to do in Puerto Vallarta.
Banderas Scuba Republic is a certified PADI five center located just one block away from the beach.
Amongst its services, it offers all levels of PADI certification from beginner to expert.
They are unique such that they allow their customers to choose between several good dive sites throughout the Banderas Bay.
If you visit this company, the Sea creature that you will see is dependent on the site you choose and the season in which you came.
Among the sea creatures, you should expect to see are dolphins, sea turtles, whales, eels, rays, and other beautiful fishes.
If you choose to take up the diving lessons they offer, you will be taught in a confined water environment at the Vamar Hotel.
There is a provision also for divers that are already certified. These are free to charter a boat for the whole day. You can also buy or rent scuba gear.
Location: Lazaro Cardenas, 230, 48300 Puerto Vallarta. Contact No: +52-32-21-35-78-84
22. Eco Ride Mountain Bike & Hiking Tours.
Puerto Vallarta is blessed with so many jungles and mountains. This makes it quite a perfect place to carry out mountain biking and also to hike, this is in the list of fun things to do in puerto vallarta.
The Eco Ride Mountains Bike & Hiking Tours which was founded in the year 2002 offers high quantity tours of this area.
Also, they are dedicated to educating the populace on the ecology and help maintain a sustainable trail access down the jungle for both the bikers and the hikers alike.
The bike tours they give range in length from nine to about thirty miles. The range can be tailor so that it can suit everyone regardless of fitness level.
Make sure you take the hiking opportunity the company offers. Not only will it be like an exercise, but it will also help you to appreciate nature's beauty at a very slow pace.
There is also an option that makes you ride a distance, after which you hike the rest.
Location: Calle Miramar 382, Centro, 48304 Puerto Vallarta. Contact No: +52-32-22-22-79-12
23. Estigo Tours
The Estigo Tours Company specializes in ATV tours. Though their tours are in small groups, they make excursions personalized for the customer and their guides are one of the most friendly in the business.
They offer a variety of tours which range from lush jungle trails, and others which take their guests all through the historic parts of the city and even up into the Sierra Madre mountains.
Under ATV, the one-person and two-person option is very much available. To use this option, don't forget to come with a valid license from your home country
There are also other tours apart from the ATV tours. They also offer coffee plantation tours, walking tours, boat tours, surfing lessons, and zip line jungle canopy experiences.
Location: Honduras 135, 5 de Diciembre, 48350 Puerto Vallarta. Contact No: +52-32-22-23-81-43
24. Fishing Rebels
A fishing company which is one of the top fishing charter companies in the whole of Puerto Vallarta.
Fishing Rebels gives the visitors a private fishing charters which is lead by their skilled captains.
They can customize their services so that it could benefit all skill levels.
There is also the chance to go target shooting and bow fishing for the guest that would like to try something new.
You will be taught how to catch a fish. You may release them back to the river if you like. All their equipment is new and of good quality, thus increasing your chances of catching a fish.
In the end, you would be given a fishing license which is valid at the end. You can request for fresh ceviche any time you want.
Location: Calle Nacional 2755 | Marina Los Peines Isla Iguana, 48333 Puerto Vallarta. Contact No: +52-32-21-88-22-66
25. Los Veranos Canopy Tour
The Los Veranos Canopy Tour was the first Zipline adventure in the whole of North America and makes one of the unique things to do in Puerto Vallarta.
Among other offers, it offers it's guest a wonderful opportunity to soar over the canopy of the lush jungle.
It has about fourteen Ziplines that covers about two miles in its length. The largest among these lines is 500 feet long.
The zip lines, allows the rider to travel at a speed of about 30 mph. Each of these wonderful tours lasts up to four and a half hours.
You will be guided by friendly guides that are very fluent in Spanish and English.
Just like the winner's prize, the last Zip line brings the guest to a restaurant and a tequila bar that is by the river. Quite an exciting way to end an adventure.
Location: Francisca Rodriguez 336, Alta Vista, 48300 Puerto Vallarta. Contact No: +52-32-22-23-06-49
26. Visit to the Local Fish Market.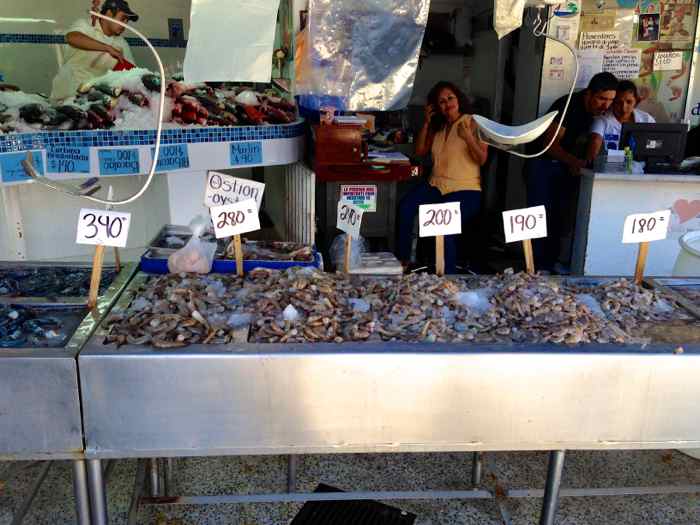 While you are at Puerto Vallarta, consider visiting the fish market there, it's worth visiting.
If you come at the right time, you can see when the day's catch is being brought into the market.
Which fish taste better than the day cut fish?
Even you can't cook the fish at your hotel, you can just visit to see the actions that take place in the market.
I assure you, no matter where you go, the memory you will get from this market will always bring you back to Puerto Vallarta.
The market is at Col. 5 de Diciembre. They also sell vegetables and fruits there.
Also, some peddlers sell fresh tortillas. You will know them once they enter the market due to the squeaky mechanical sound they make as they move. You can buy some tortilla for yourself and your loved ones.
27. Puerto Vallarta Botanical Gardens
Vallarta's Botanical Garden is very beautiful and one of the major attractions of the city.
In this garden, you will find all the beautiful flowers you can expect to find in a garden and even more.
Also, the garden has lush jungle trails, a river to swim in, and an amazing bits watching opportunity.
Birds are attracted to beautiful flowers, so be sure to expect birds with so many colors you have never seen before.
The garden is open from Tuesday to Sunday every week. You can get to this garden by bus as it's about 40 mins from the center of the town to the old town.
You can also take a bus from Aquacate and Carranza in the old Town.
28. Mismaloya Beach
Mismaloya is the main reason Puerto Vallarta is known in the first place. It got Puerto Vallarta into the Map of recognition.
It was used as a scene in the 1964 movie, "The Night of the Iguana". Had it not been for this movie, the city as a whole may still be just a fisherman's village.
The movie that made this city popular was mostly set at the Mismaloya Beach. Mismaloya Beach is just a quick bus ride away from the Old Town.
You can get to it by entering the orange bus that is heading towards Boca de Tomatlan.
The ride in these yellow buses is fun, especially for one who has never been in it.
The beach at Mismaloya is not so noisy. It is about 3 times more quieter than Playa Los Muertos. You can visit them just to enjoy the peace there.
You can also enjoy freshly caught fishes at any one of the restaurants at the beachfront. There are no basic washroom facilities on the beach, and there is no WiFi. Sorry about that.
However, this should make your list of top things to do in Puerto Vallarta.
29. Tour the Marina
To get to the Marina, just follow this direction.
From the Old Town, catch a short bus ride that will take you down to Marina Vallarta. Don't confuse it with the loading dock where most tour companies depart from.
When you get there, you will see two sculptures, one is a giant whale and the other is King Neptune statue. You will see these two statues beside Plaza Neptuno.
The Marina is quite a place for those that love shopping. There are tons of shops, trendy restaurants, and other great options worth snapping.
It also has a Gray broad ward which is quite a nice place to take a walk. You can admire the huge yachts docked at the Marina as you take a walk.
30. Get Some Huichol Art
The Huichol art is very symbolic for the indigenous Huichol people. It is also unique is some states like Durango, Jalisco, and Nayarit.
The Huichol art is normally expressed through intricate beads works or yarn, this is used to make different art works.
You can get one for yourself at some shops, markets, or galleries in Vallarta. You can take it home as a souvenir.
You may find someone knitting it in the market. If you do, take a peek and learn this important tradition of the people of Mexico.
31. Tequila Tasting
Puerto Vallarta makes one of the best Tequila. You may set apart one day to go on the Tequila Tasting tour all around Puerto Vallarta.
That will be fun right?
Make sure you won't be the one driving, and if possible, go with a friend. There are many tequila shops in the town and also along the Malecon.
As you go on this Tequila tour, you will be taught a thing or two by the chatty salesman on how it is made.
You need not worry about cost, it is quite cheap to purchase a bottle of tequila than to drink in a bar.
32. Shopping at Rio Cuale
If by this time, you still have more to spare, just head down straight to the market at River Cuale.
Hope you know how to bargain? You have to do a little of that with the traders in this market when shopping.
The Market stalls normally open by 10 a.m. Once it is 10 a.m. you can buy from tacky souvenirs to authentic tapestries.
Probably, when coming back from the market, walk across the shaky footbridge that makes it's user's nervousness. Smiles, that's if you have the courage.
Start Planning Your Trip to Puerto Vallarta
Puerto Vallarta is a beautiful city that you will love to visit. The city is like a compendium of the beauty and culture of Mexico.
With numerous sculptures, markets, hotel, and many beaches, there is no better place to spend your vacation than in this wonderful city.
Start planning your trip today, make a list of fun things to do in Puerto Vallarta and some Puerto Vallarta attractions you would love to see, you could always refer to this guide during your visit to Puerto Vallarta Mexico.